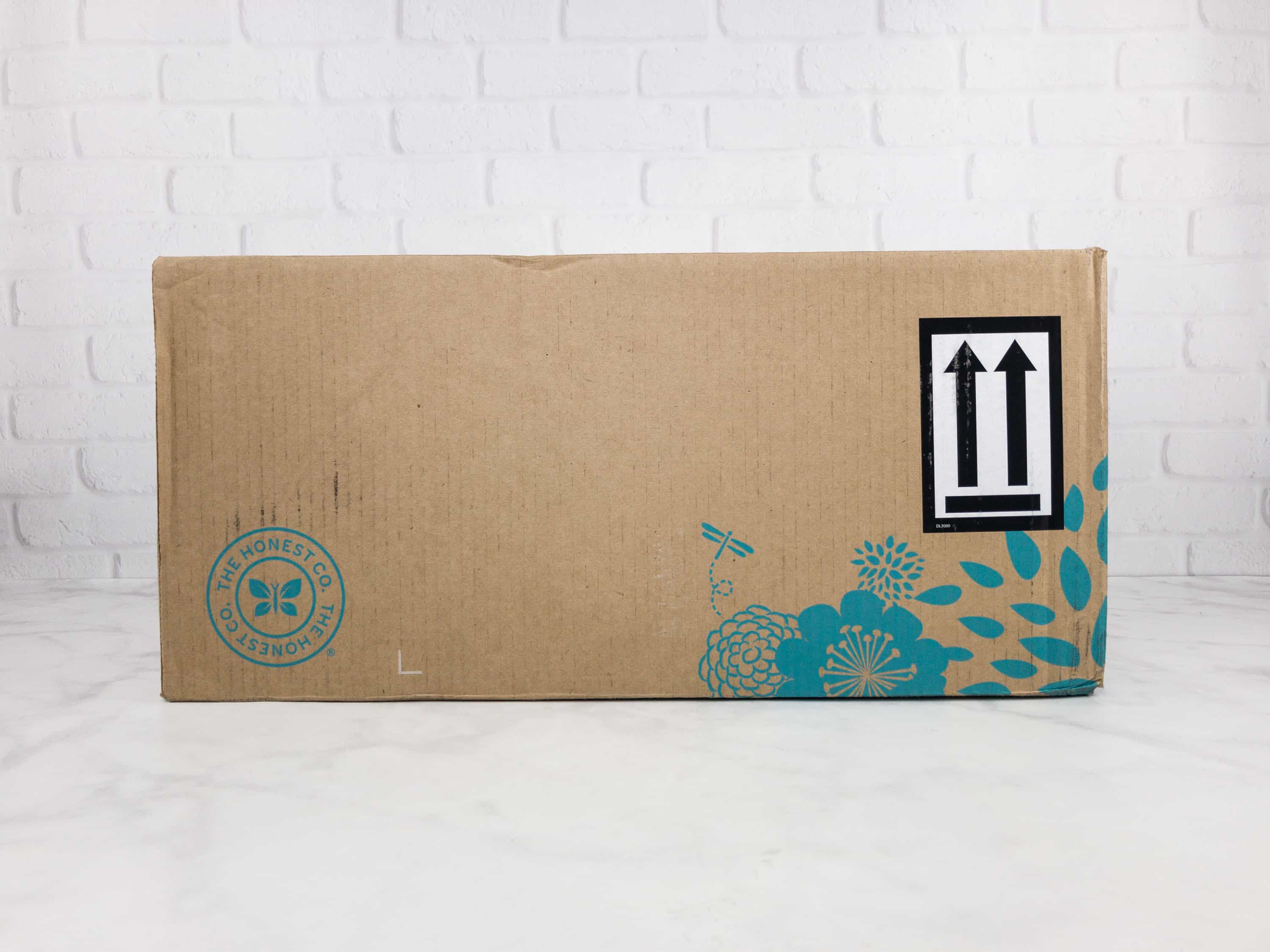 It's been a while since I've done an Honest Company Essentials Bundle review! Honest Company Essentials Bundle is a premium personal care & home cleaning essentials subscription from the Honest Company for only $35 per month.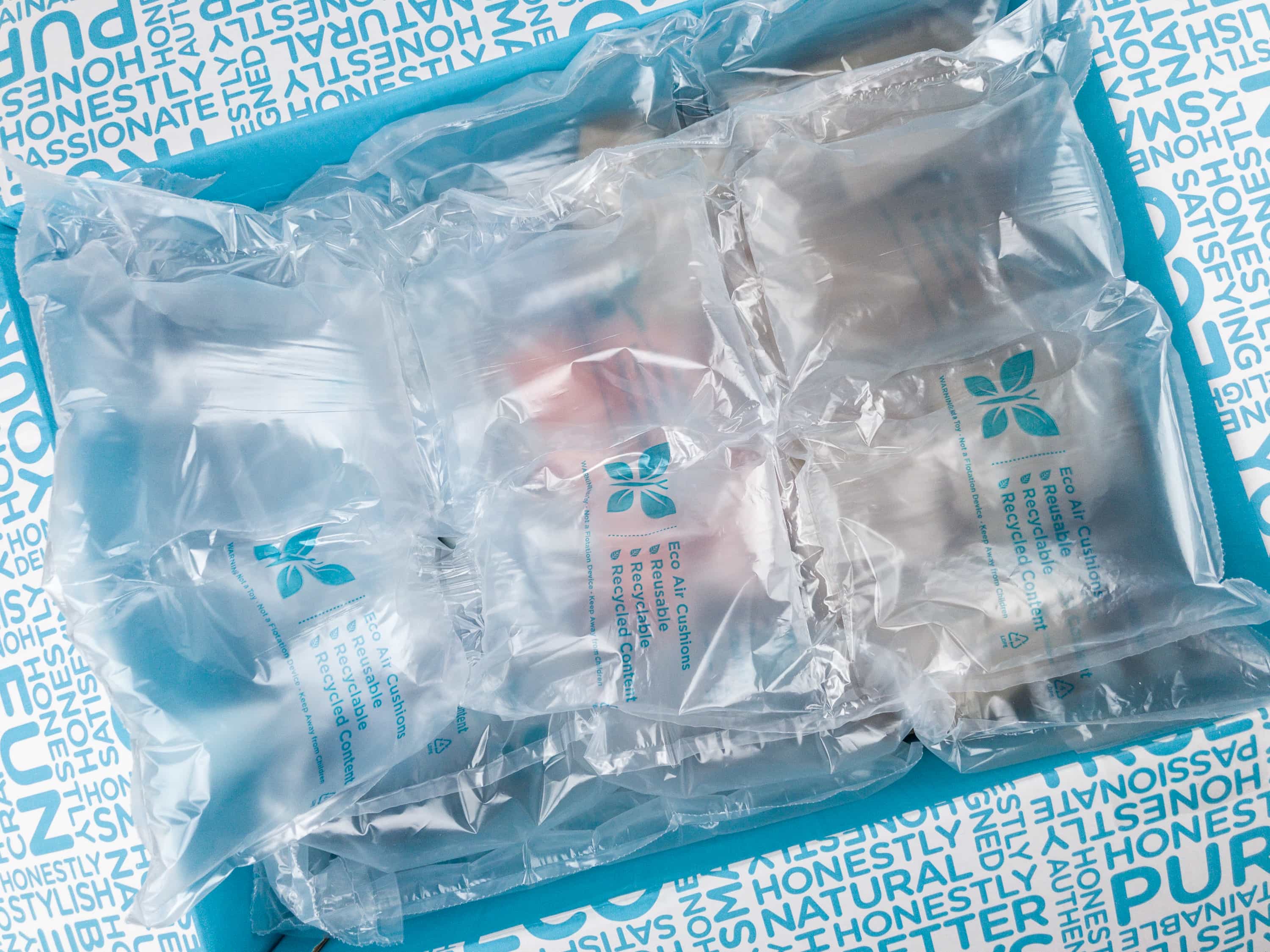 DEAL: Take $10 off your first $25 order. Use coupon code GET10. Works on bundles!
The liquid containers were secured in zip lock bags to prevent spillage during transit.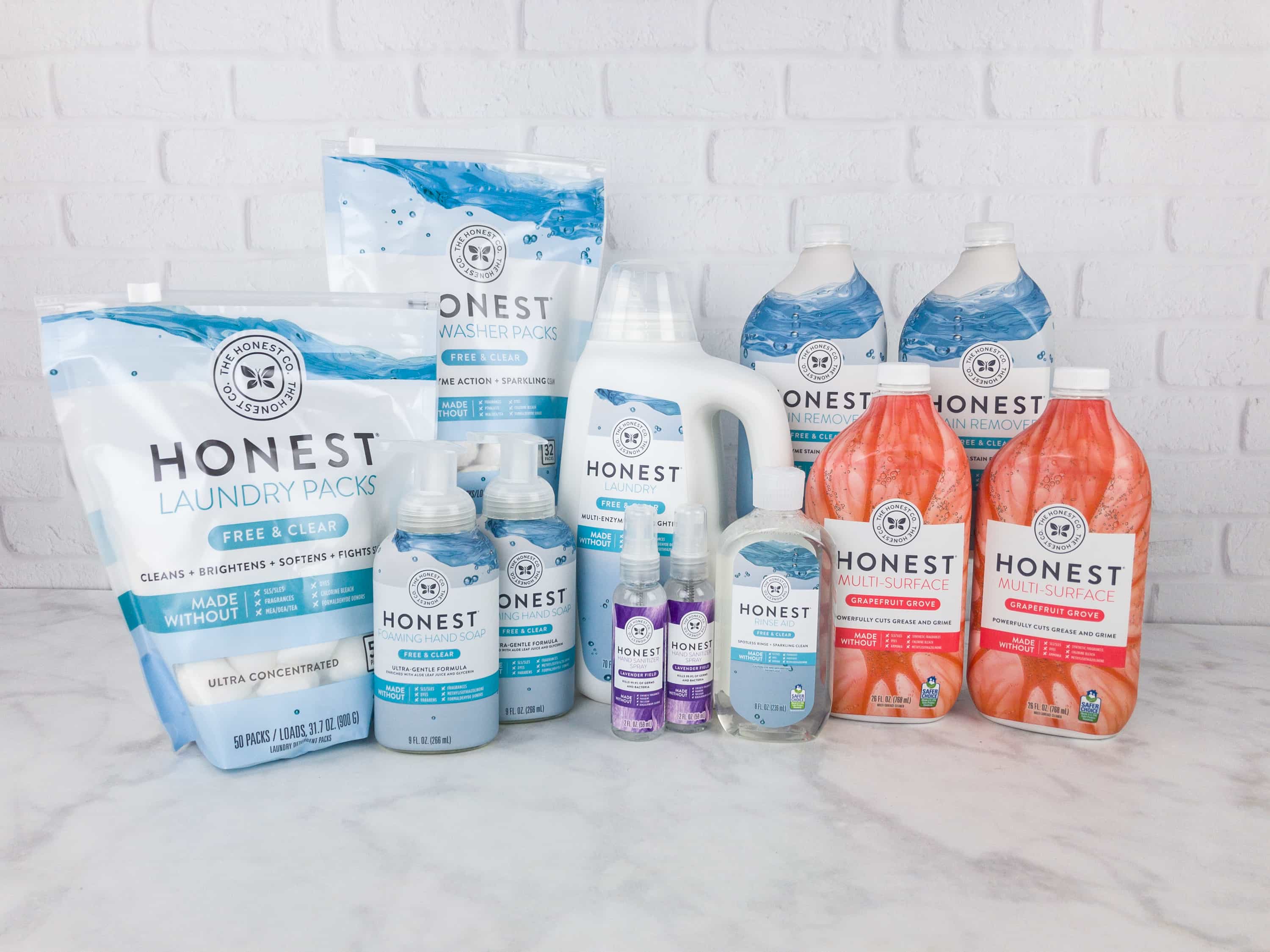 Everything in my bundle! All the Honest Company products have been refreshed with new scents (and lots of products are available scentless) with an updated design.
Free & Clear Laundry Detergent ($12.99) A plant-based detergent, hypoallergenic and specially designed for sensitive skin. This works great on stains.
Bummer with the new version: the cap is completely smooth on the outside and it was hard for me to see the 5 different lines I am supposed to use to fill it.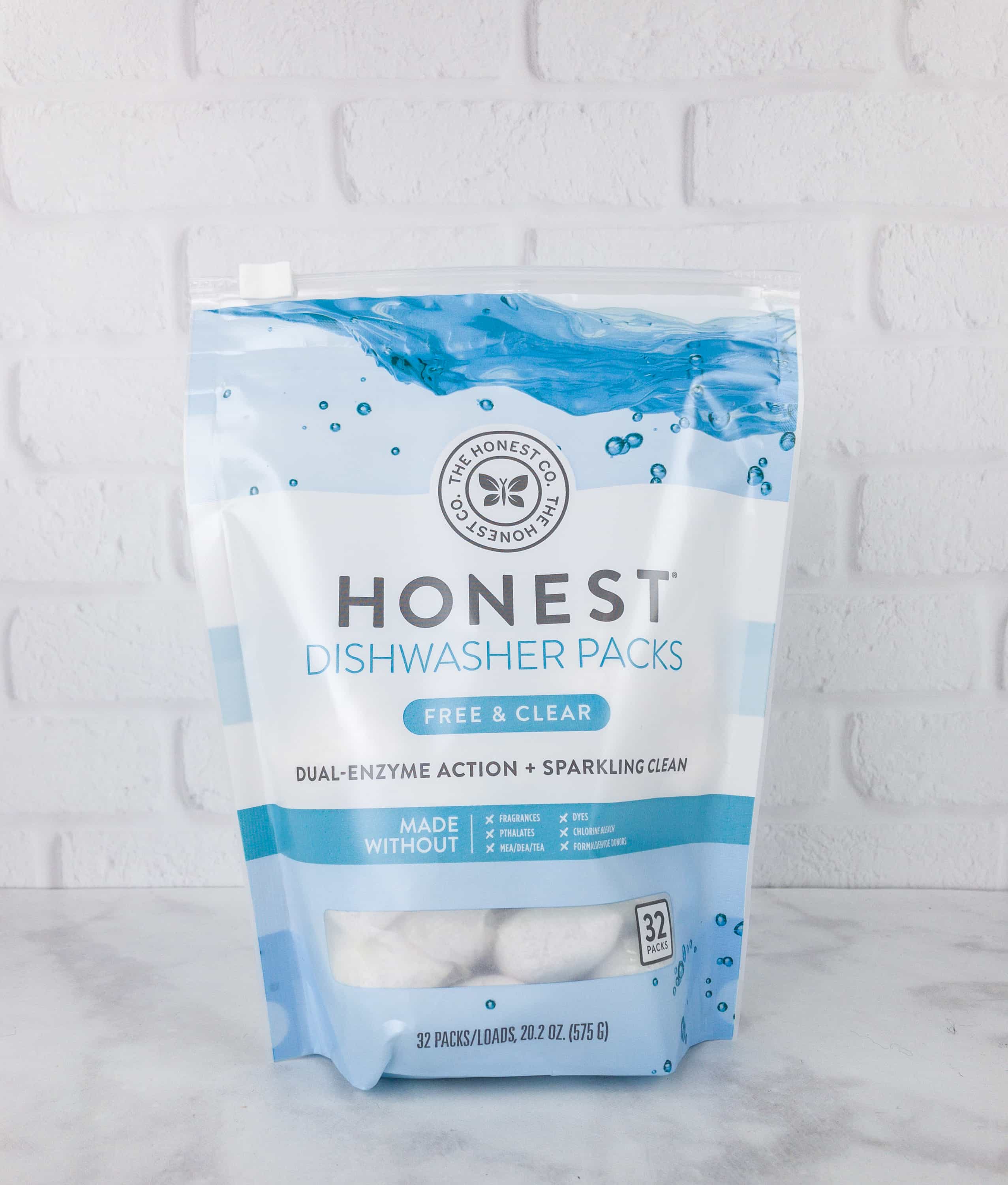 Free & Clear Dishwasher Packs ($10.99) So convenient to use since it comes in pre-measured packs. No fragrances nor harsh chemicals included!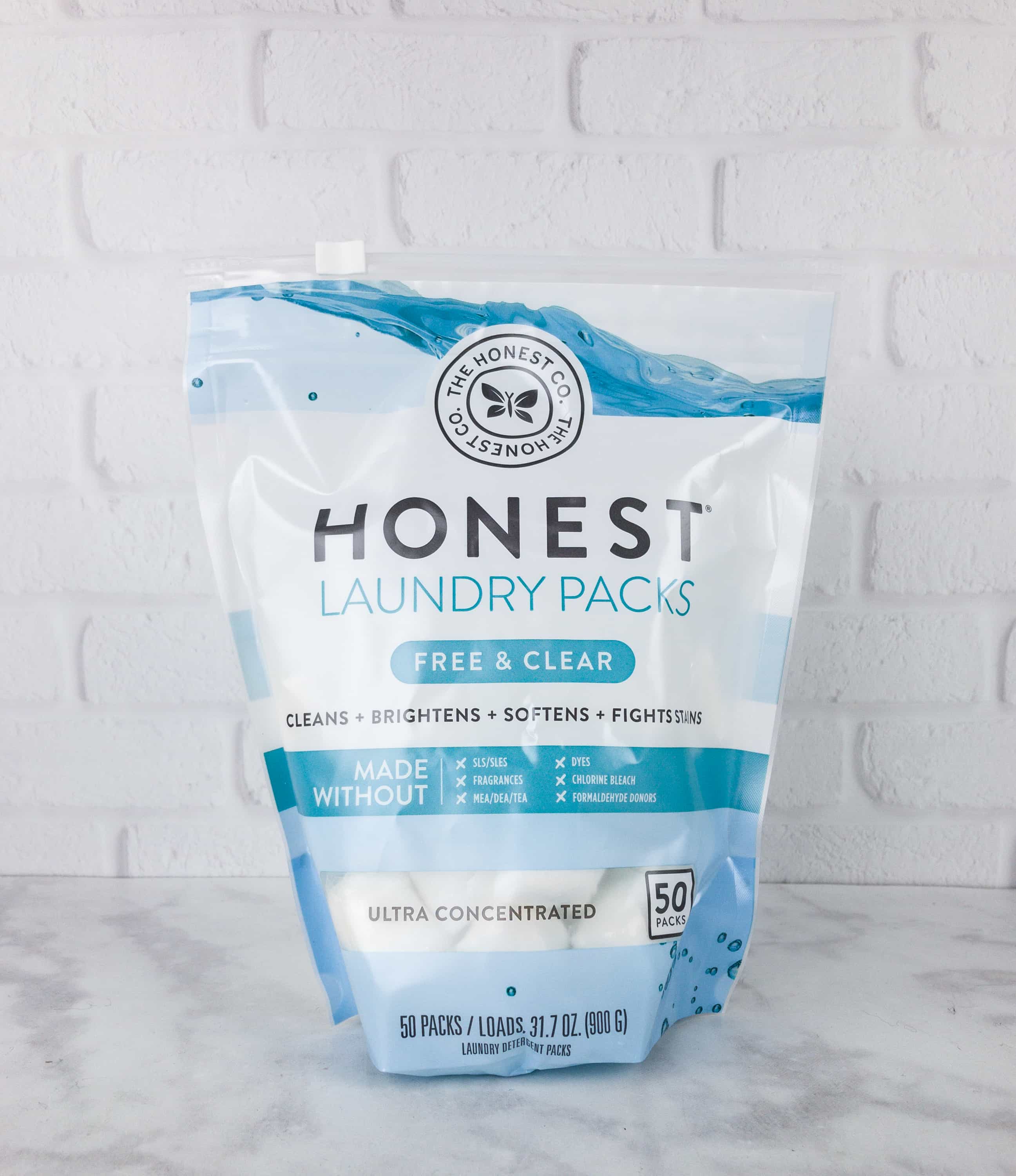 Free & Clear Ultra Concentrated Laundry Packs ($15.99) These come in pre-measured packs too. Effective in keeping our clothes soft and stain-free. Since I don't have to deal with that cap, I'll probably reach for these more often.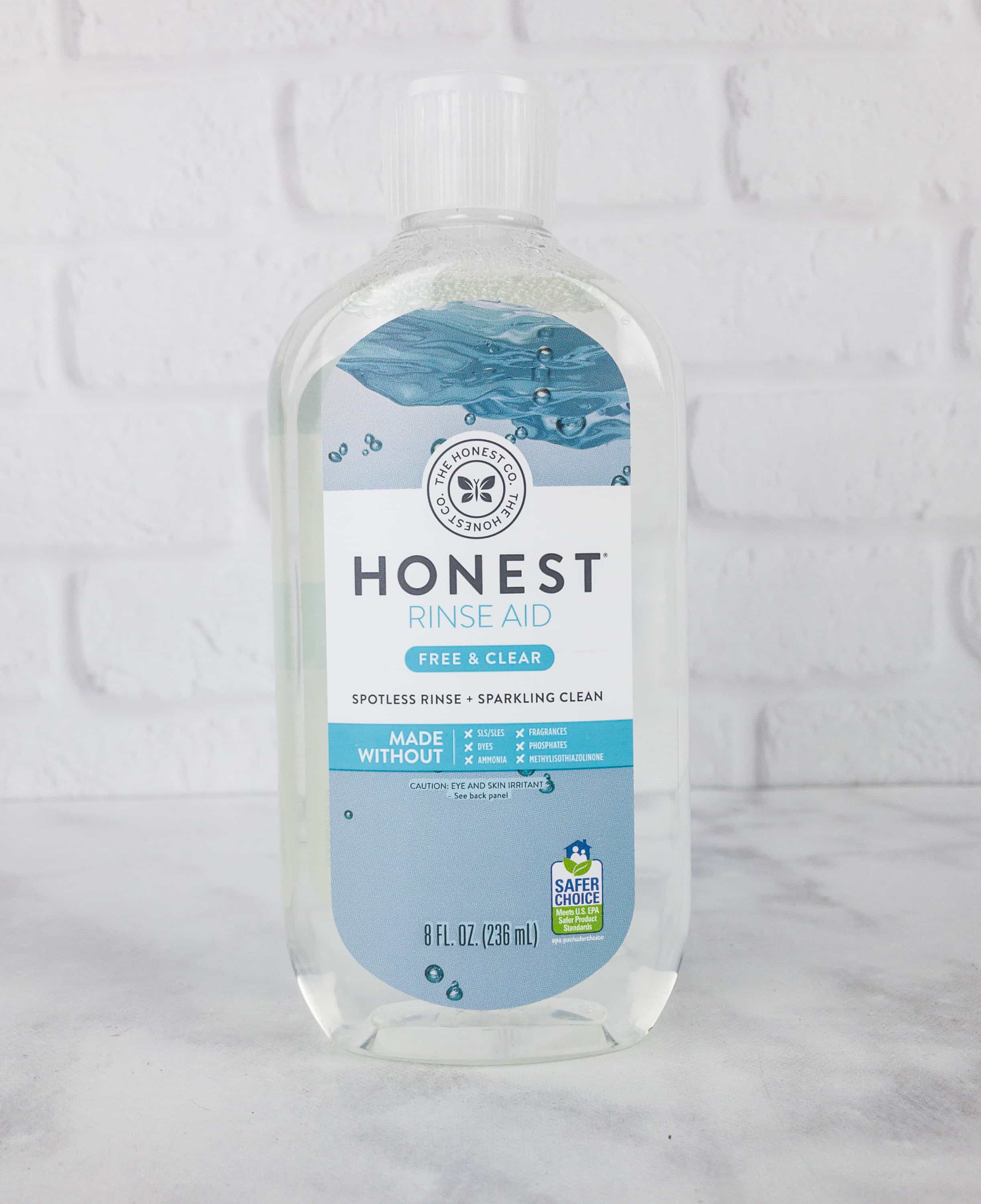 Free & Clear Spotless Rinse + Sparkling Clean Rinse Aid ($4.99) This formula helps the dishes dry easily and, most importantly, it doesn't leave any residue. We have been using this for years!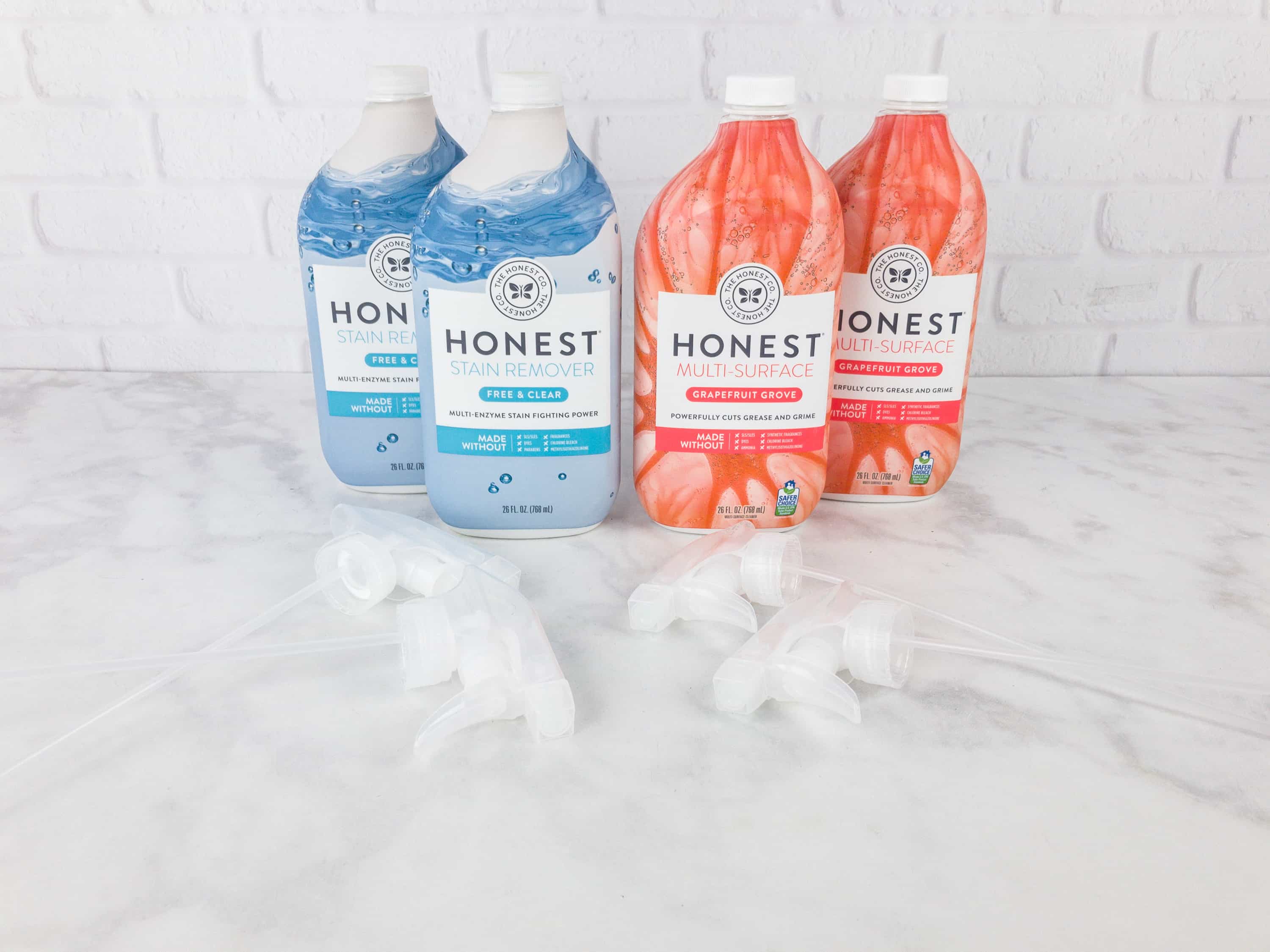 We also got stain removers and multi-surface cleaners with spray! These now come in 2 packs and I swear they are cheaper!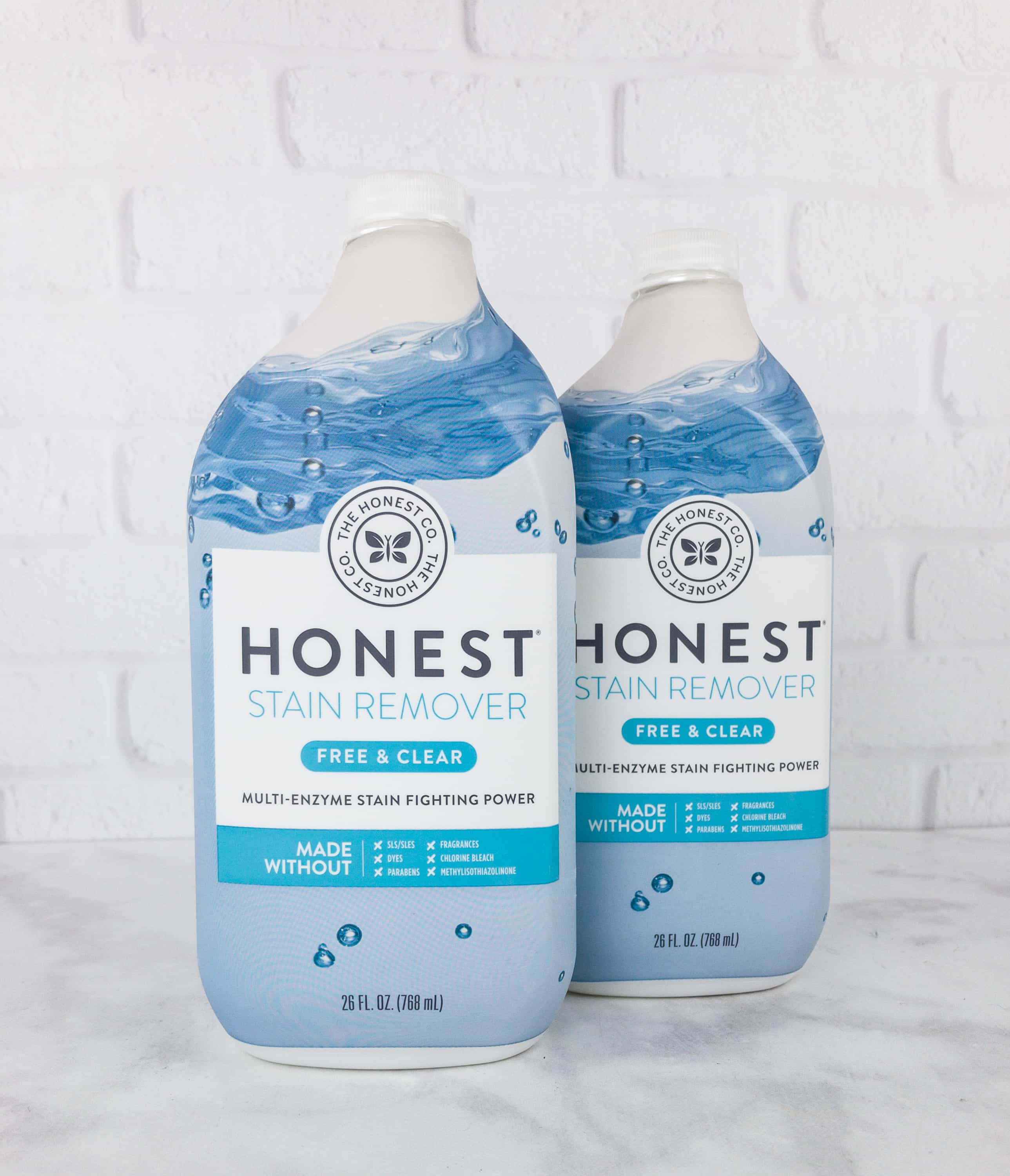 Free & Clear Multi-Enzyme Stain Fighting Power Stain Remover ($7.95) A gentle yet powerful formula. This contains plant-derived ingredients with stain-fighting enzymes that can remove even the toughest of stains.
This is a staple in our messy 3 kid and 2 dog house and even my grandparents abscond with a bottle whenever they visit!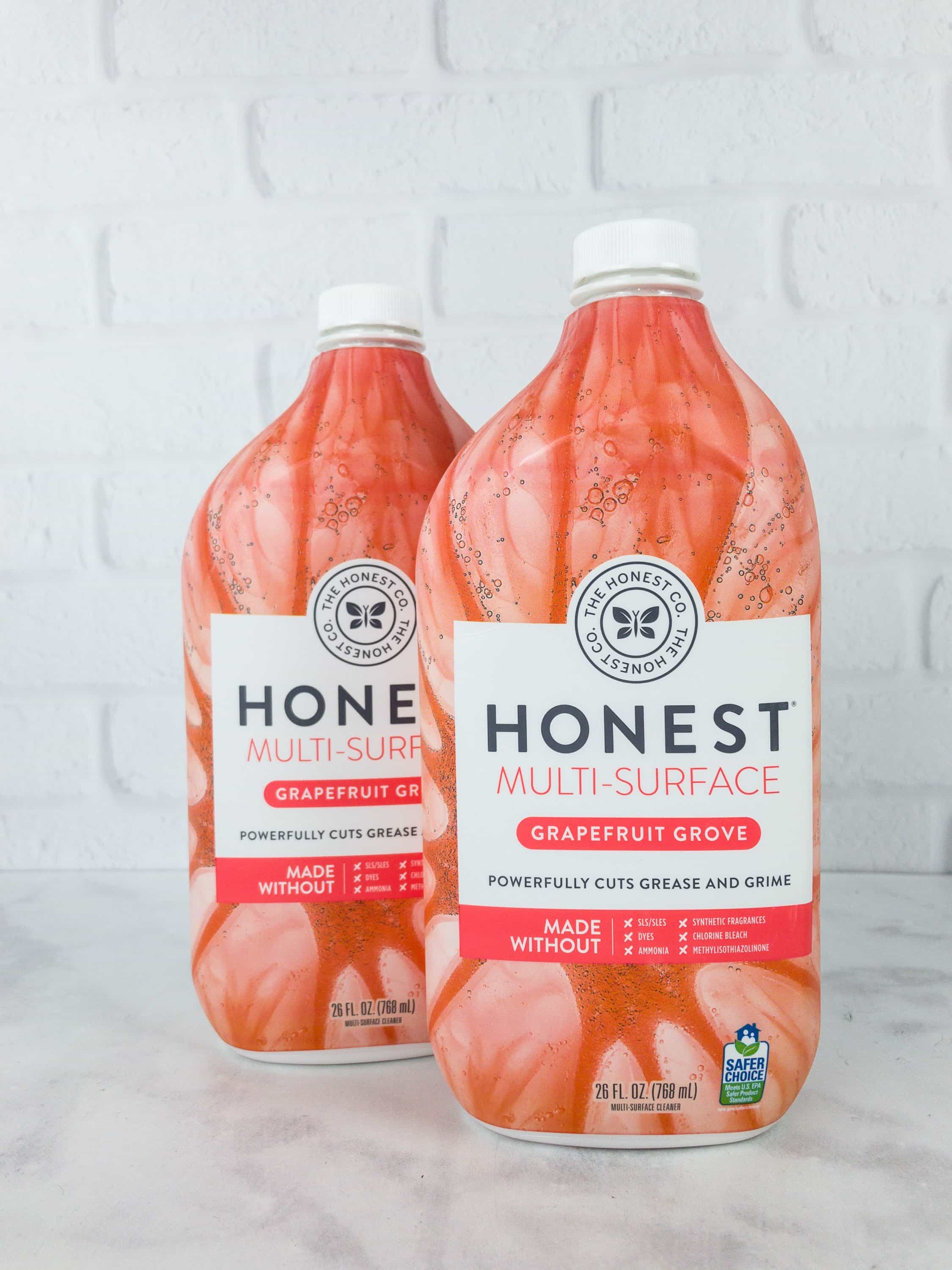 Grapefruit Grove Multi-Surface Cleaner ($7.95) I love this all-around cleaner. The nice grapefruit scent is just a bonus. Also available in Free & Clear, Coastal Surf, and Lavender Field.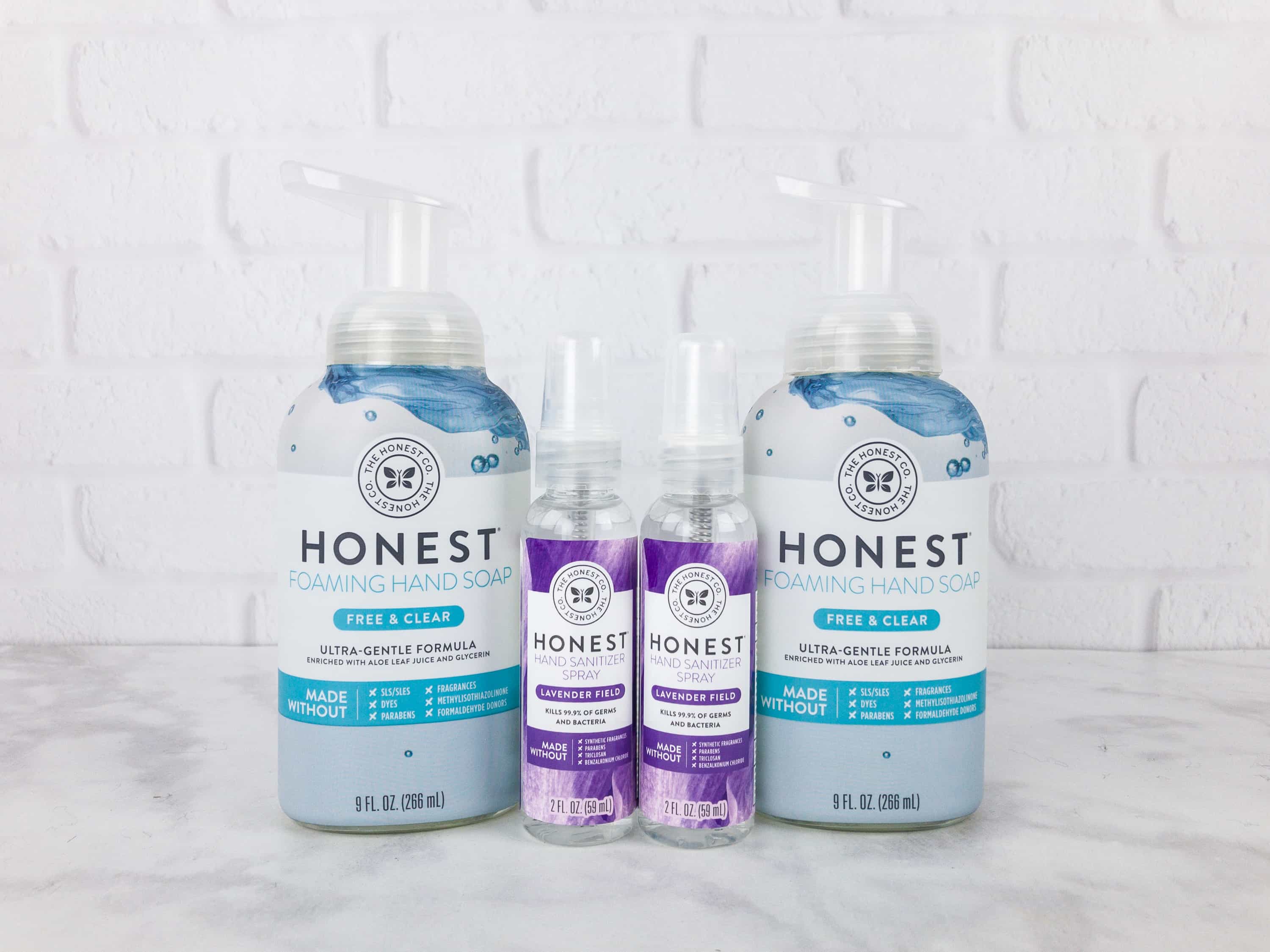 More goodies!
Lavender Field Hand Sanitizer Spray ($5.95) This quick-drying and hypoallergenic sanitizer spray is great whether for the home, the office, or even when travelling. It leaves the skin feeling soft and fresh, plus lavender smells really great too. Other ingredients include aloe and botanical extracts. Also available in Free & Clear, Grapefruit Grove, and Coastal Surf.
I was a little sad that tangerine vanilla went away but I like the scent and it's one of my fave must haves.
Free & Clear Foaming Hand Soap ($7.95 ) This hand soap doesn't dry the skin. We got it in Free & Clear, which is unscented yet refreshing. Also available in Grapefruit Grove, Coastal Surf, and Lavender Field.
One of my kids is extremely sensitive to hand soaps and these are for him. He still gets foam fun without irritating scents or other terrible ingredients.
This box's value totaled to $105. With my add ins the total was about $50. So impressive – make sure to put the priciest items in the main bundle. Aside from giving us a lot of bang for the buck, we love products from Honest Company because they are all safe and eco-friendly. It's so much better than shopping for personal care and home cleaning essentials at grocery stores.
Are you getting an Honest Company Essentials Bundle soon?