Hang Squad is a monthly subscription that sends two pairs of earrings to your mailbox. For $22 per month (shipping included), you can either get a classic, trendsetter, simple & sleek, or funky & fun pair of earrings. There is a quick survey to help get make sure you get the earrings best suited to your personal style. Even the box has a fun style to it, makes my mail box not seem so boring.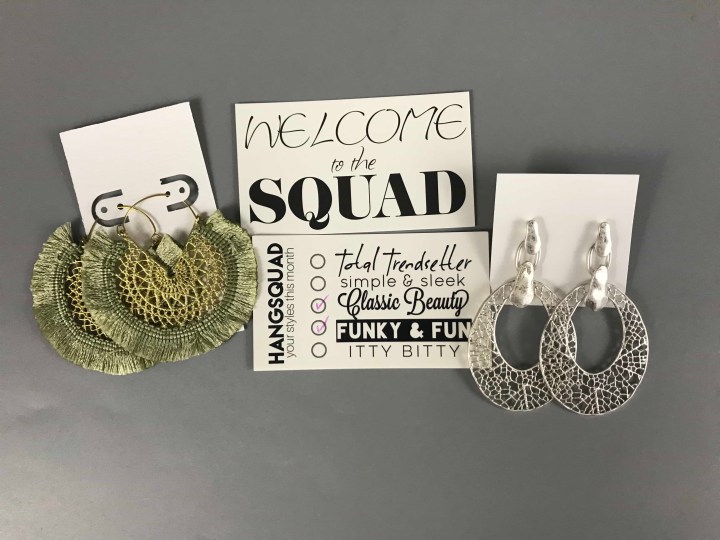 All of this style in a tiny little package. I am missing the extra touch of class the little black bags brought and the added mystery. I'm sure this is more cost effective just not as pretty or easy to reuse.
DEAL: Save $5 on your first month with coupon code HELLOSQUAD.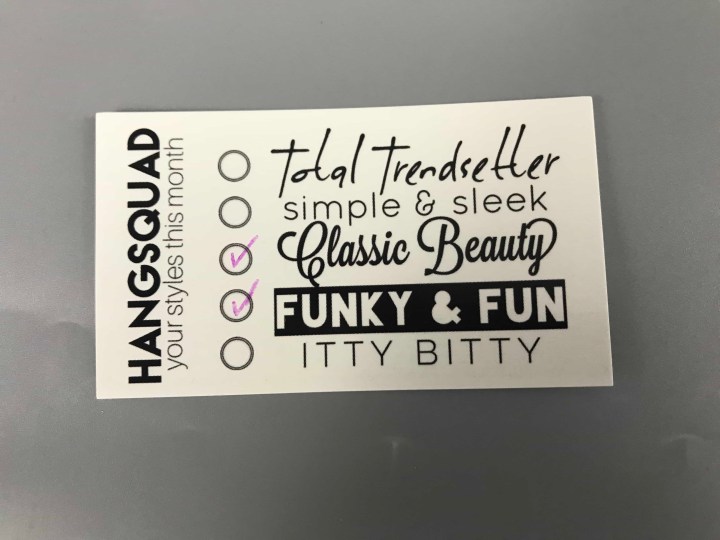 In case you forget what you put into the style survey, they tell you what this month's selections are. I got funky & fun and classic beauty.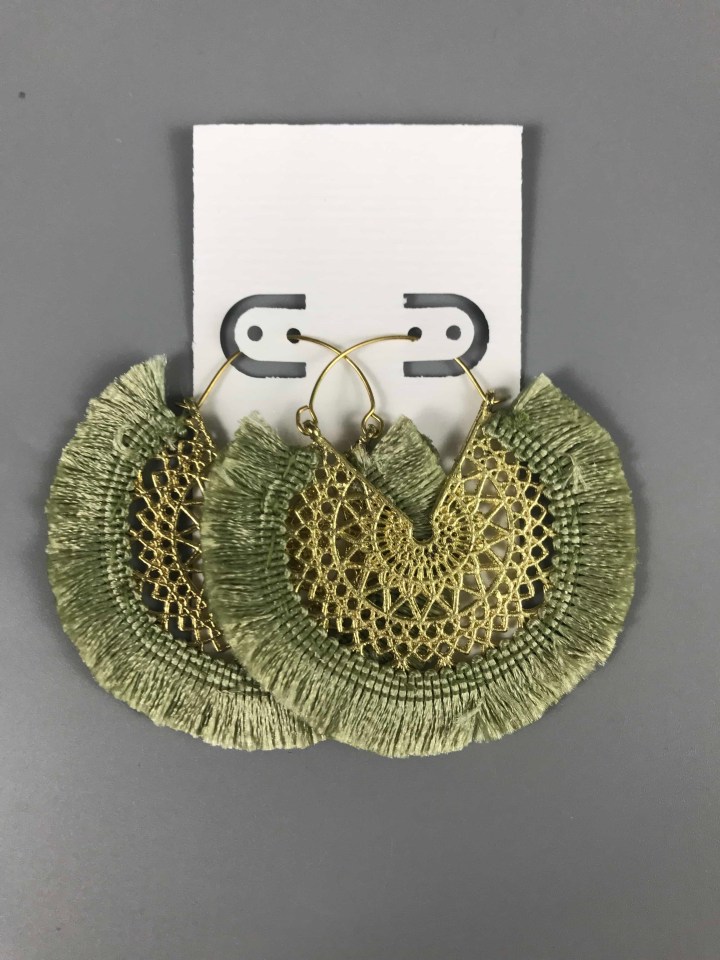 Funky & Fun brings these great light green fans to adorn my ears. I love these because they are so different and I will have to find just the right outfit to make their debut. I'm thinking these will be my Thanksgiving earrings, they are colorful and add just a little bit of personality and funk.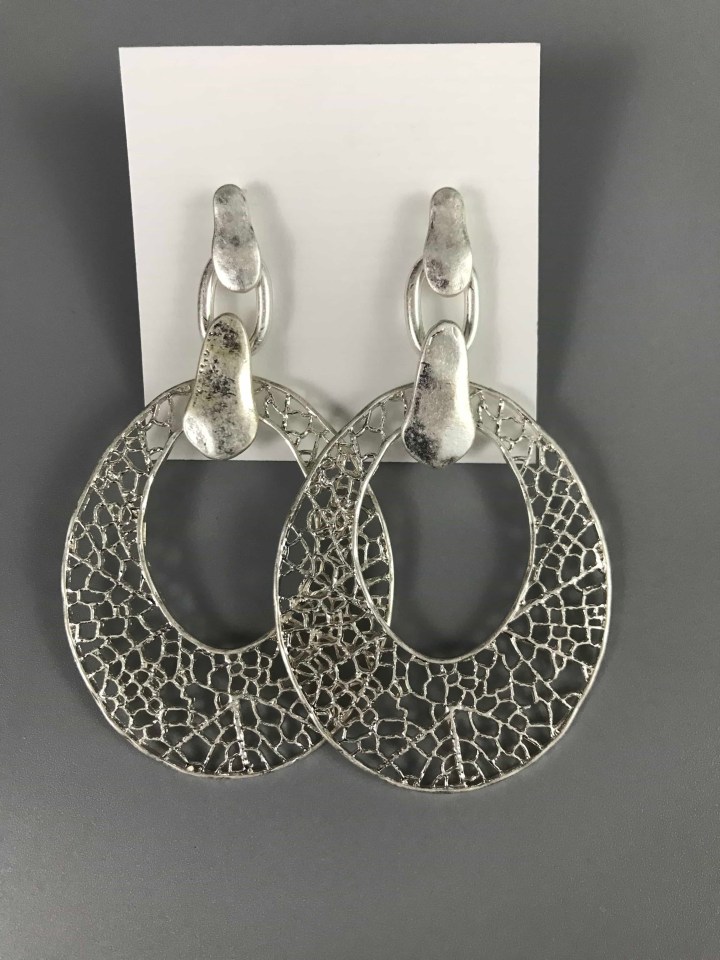 Classic Beauty's selection is silver post tear drops. These go from work to the grocery store and everywhere in between. I am a firm believer that one can never have too many simple classics. These are full of class and beg to be worn weekly.
Only $22 a month for unique, stylish and beautiful earrings. I love that HangSquad works hard to take me out of my normal earring style box without being overly pushy. I am so glad that no two pairs of earrings have been the same and there is nothing boring about this subscription. I hope next month brings a lot of holiday cheer.
What did you think about HangSquad?