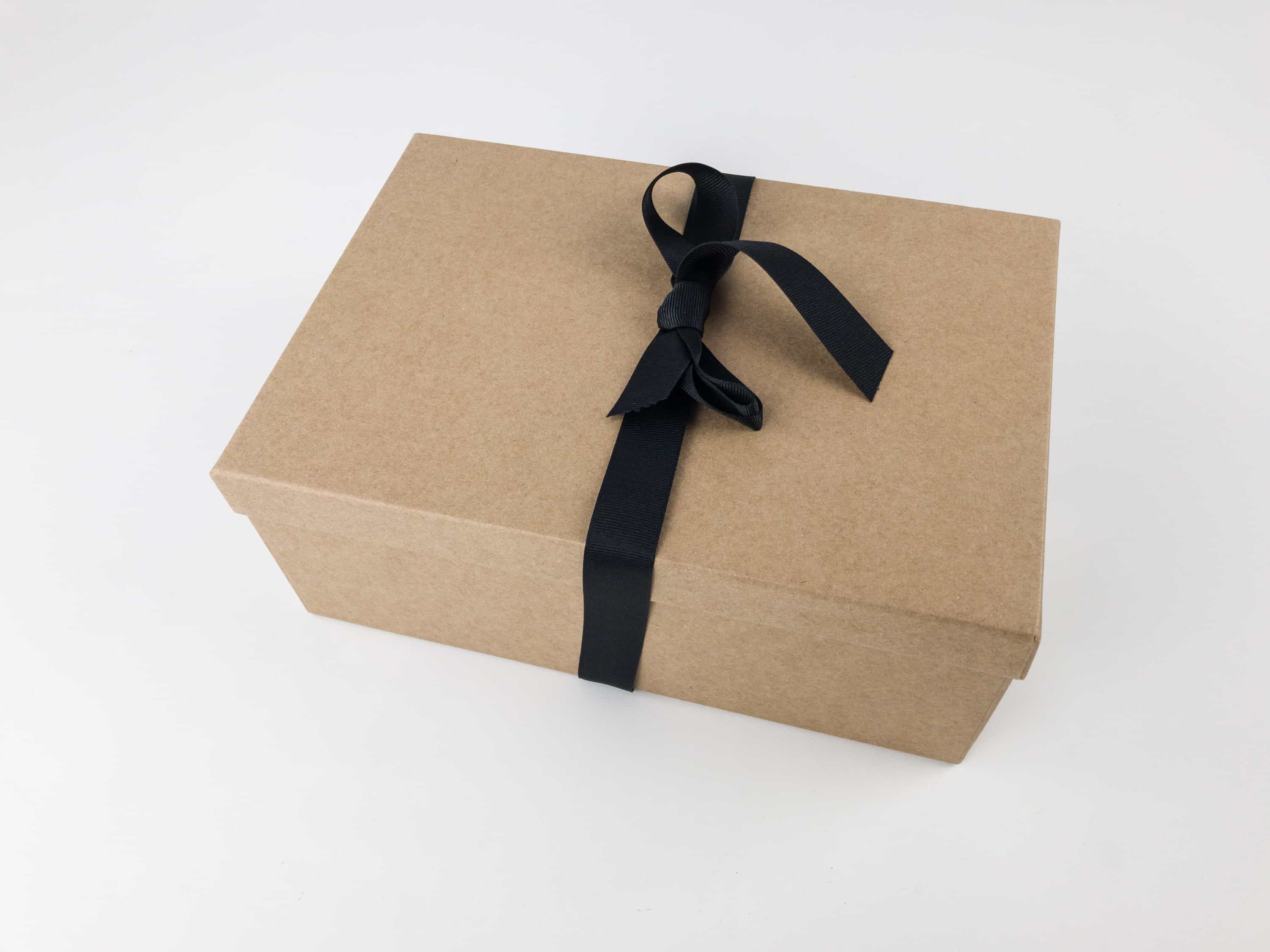 GrowingRoots delivers baby/kid essentials you'll need as a parent in a monthly subscription box. For only only $39 per month, you'll receive a box filled with quality crafted products for you and your family. Each box encourages connection and inspires making wonderful memories with your family.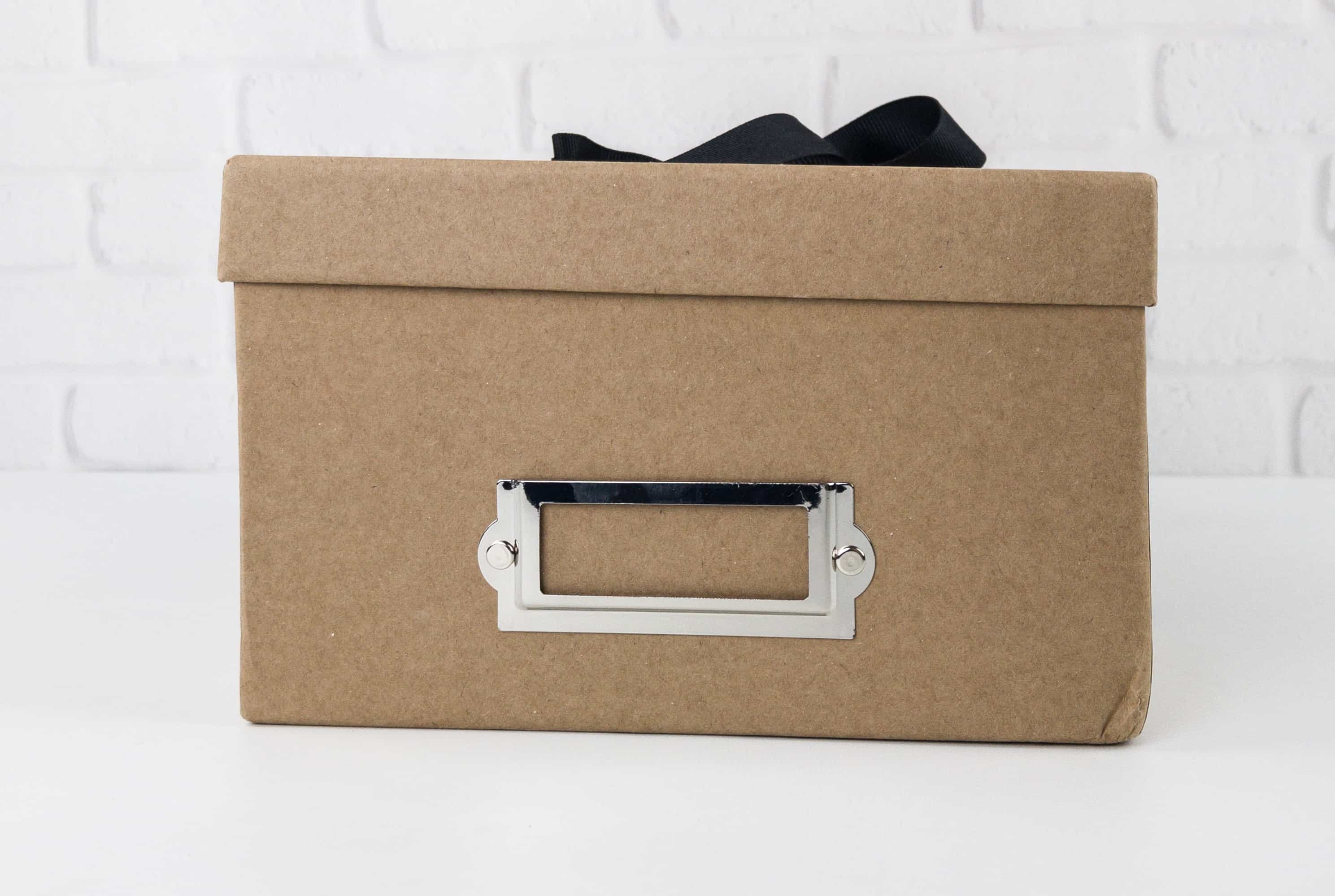 DEAL: Get $10 off your first box! Use coupon code HELLO10.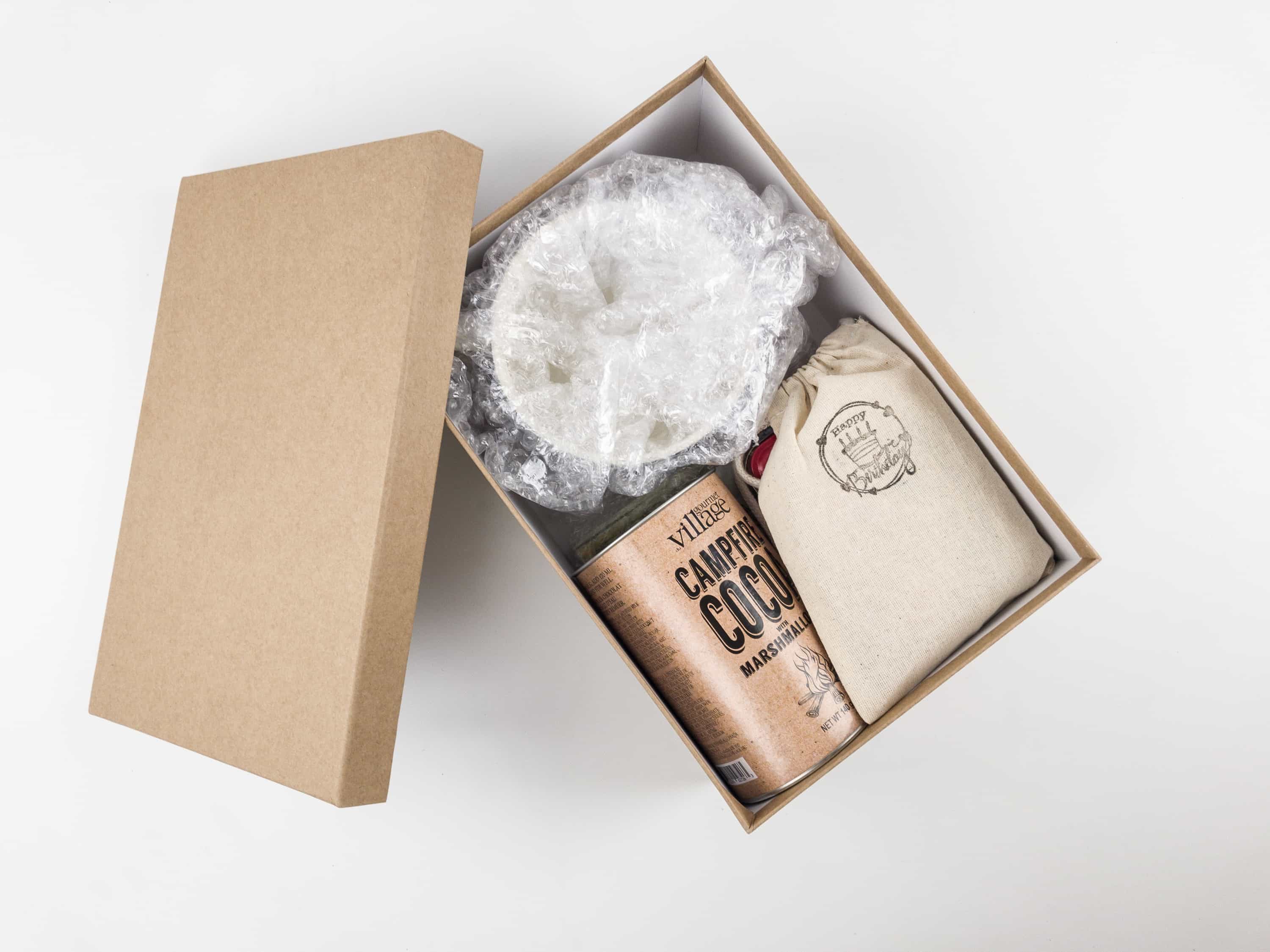 Everything was packed in the box with care.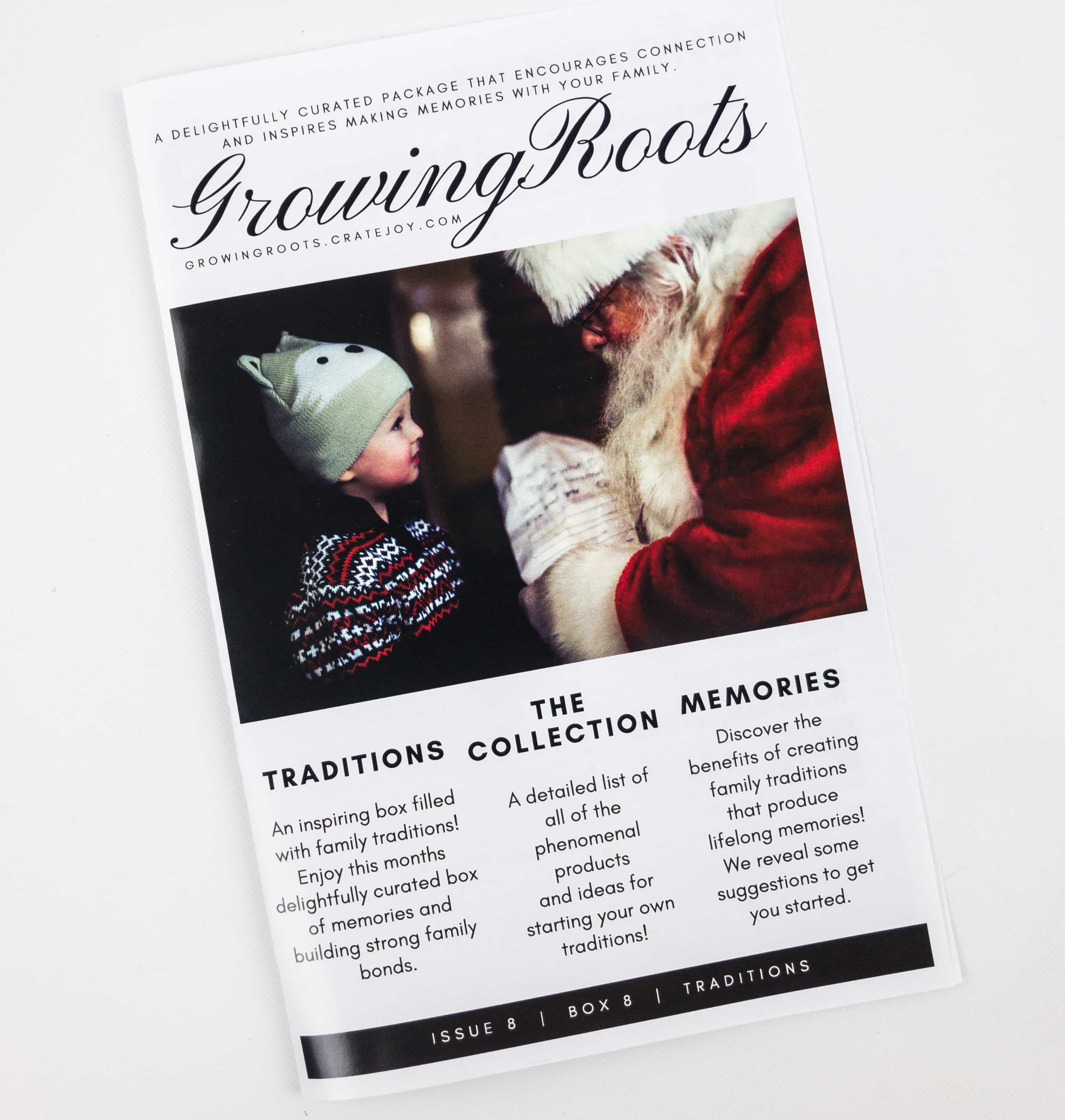 The theme this month is Traditions! This mini-magazine comes with featured articles revolving around the theme. I thought the cover photo had an almost Rockwellian quality to it.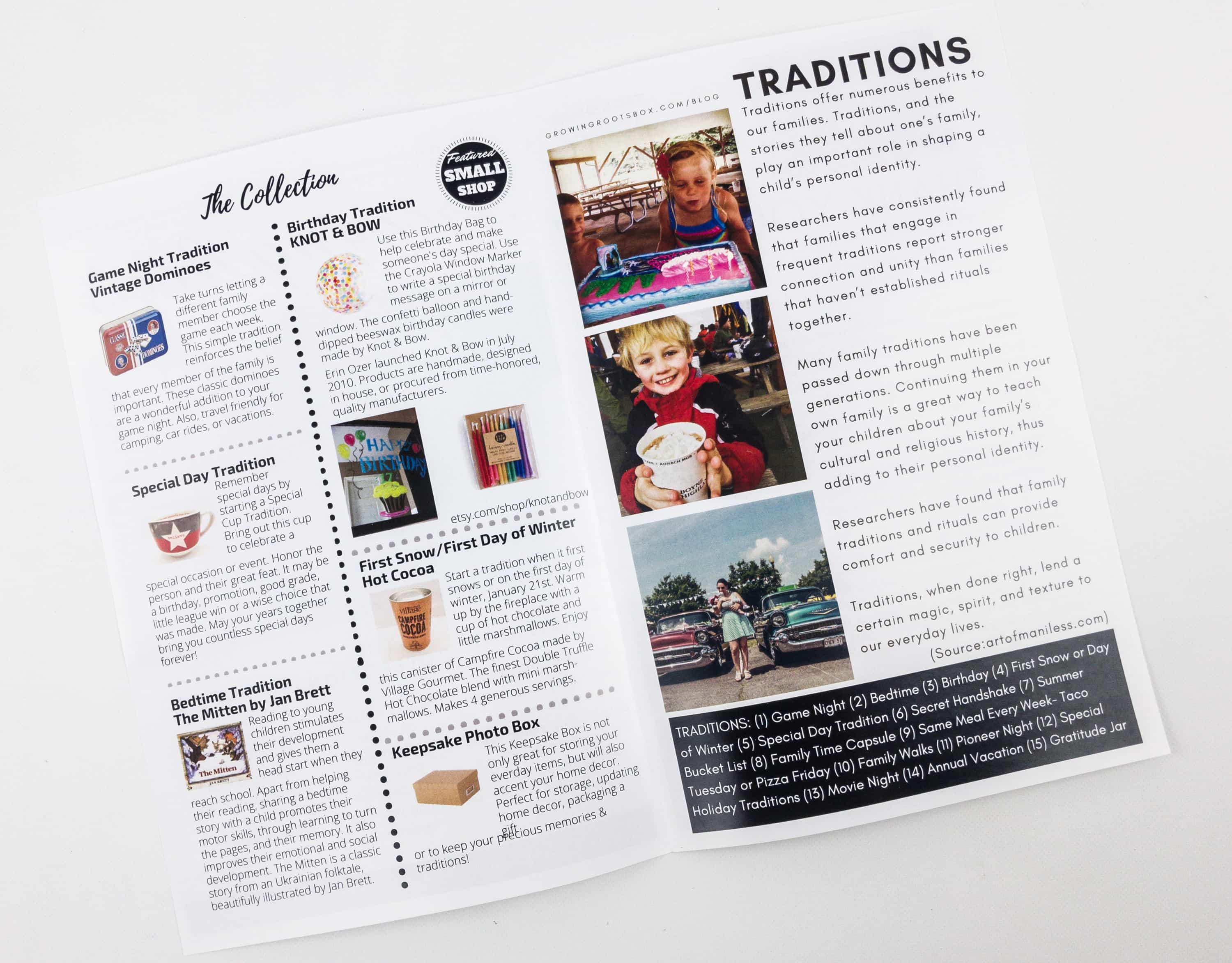 This page gives you an overview of this month's collection. Each product was given a short blurb, and there was also some reflection on the importance of tradition.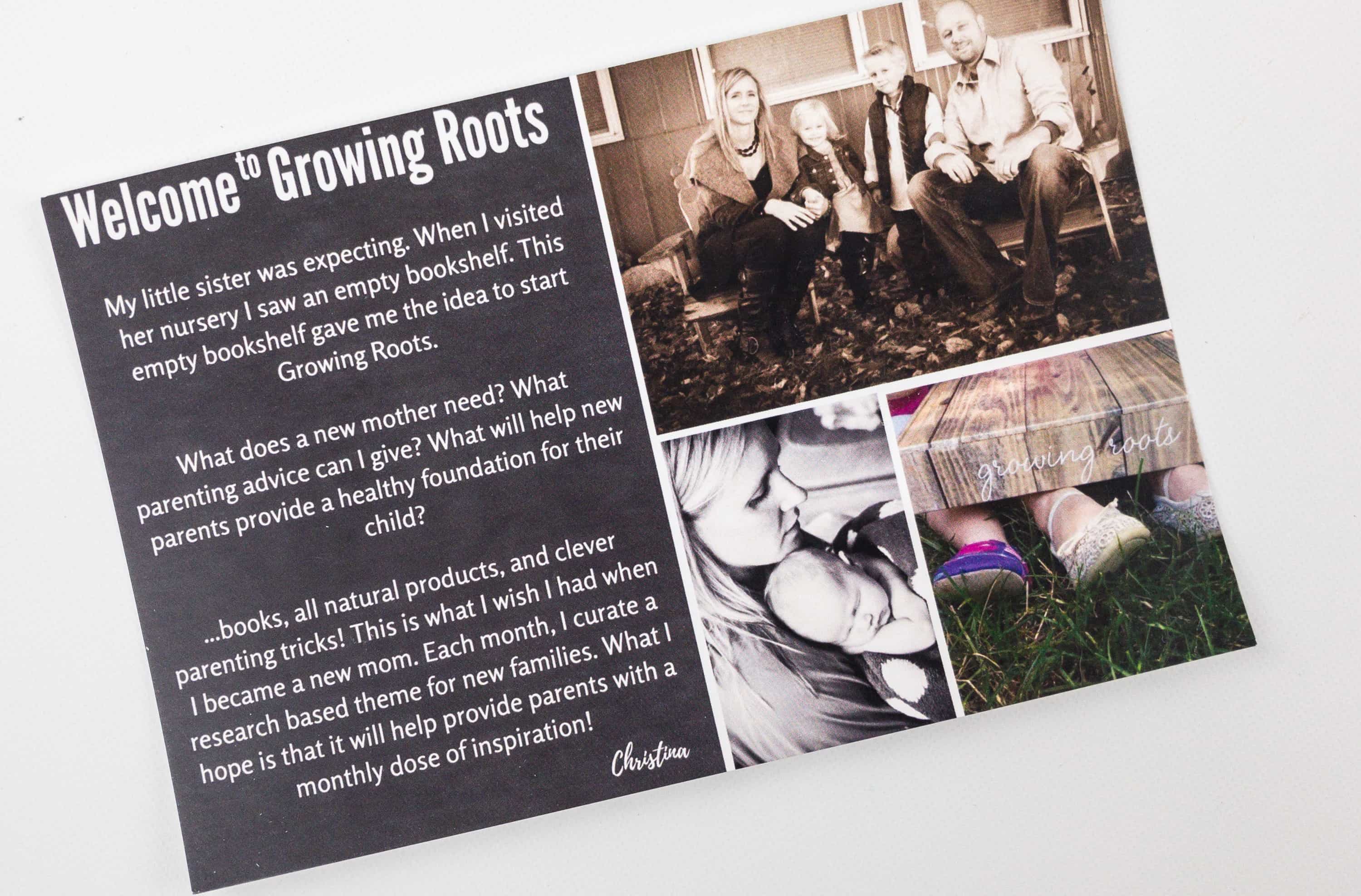 Also included is a message card explaining the inspiration and philosophy behind the box.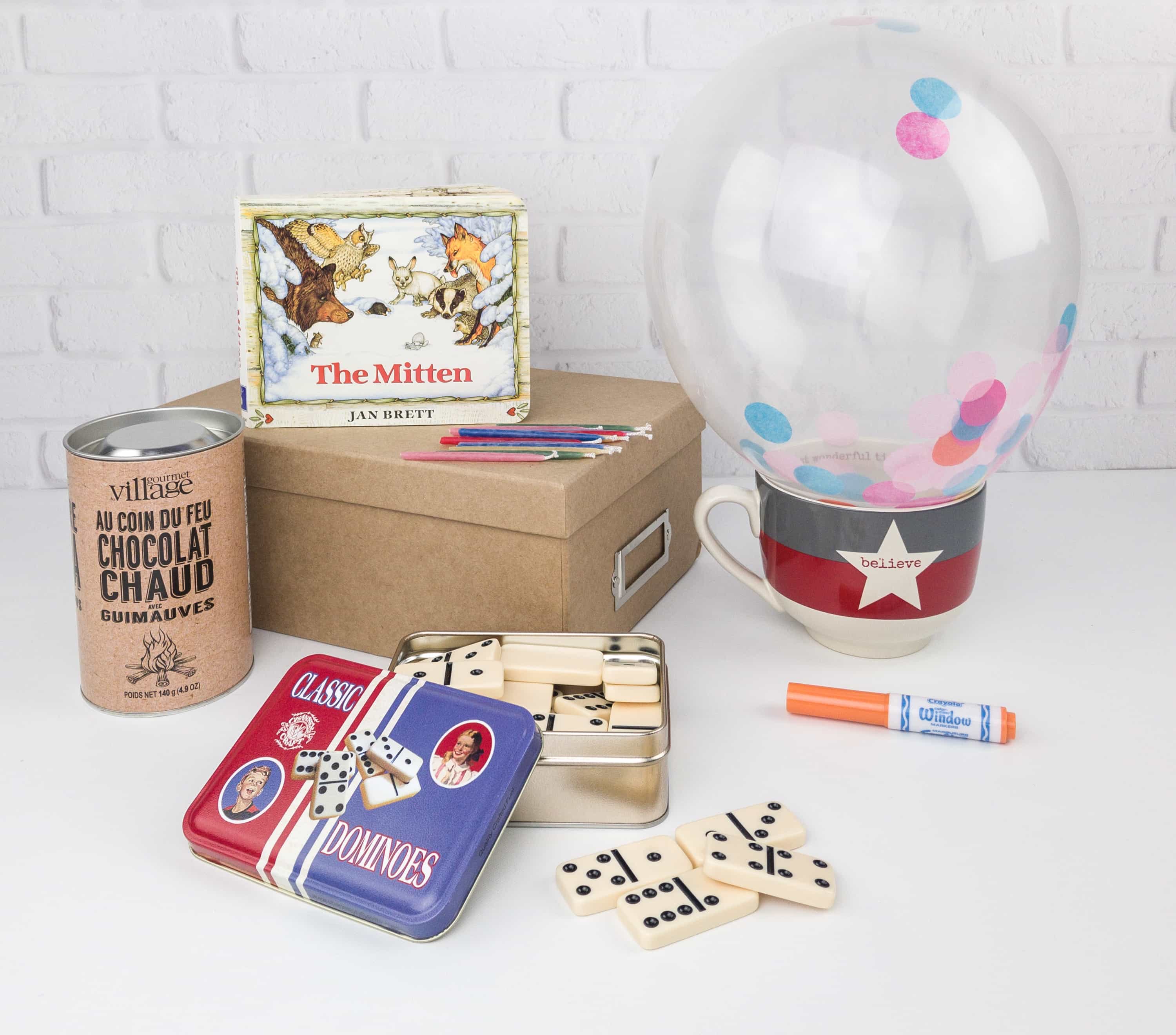 Everything in my box!
Bedtime Tradition The Mitten By Jan Brett ($6.81)
When Nicki drops his white mitten in the snow, he goes on without realizing that it is missing.

One by one, woodland animals find it and crawl in; first, a curious mole, then a rabbit, a badger and others, each one larger than the last. Finally, a big brown bear is followed in by a tiny brown mouse and what happens next makes for a wonderfully funny climax.

As the story of the animals in the mitten unfolds, the reader can see Nicki in the borders of each page, walking through the woods unaware of what is going on.

In her distinctive style, Jan Brett brings the animals to life with warmth and humor, and her illustrations are full of visual delights and details faithful to the Ukrainian tradition from which the story comes.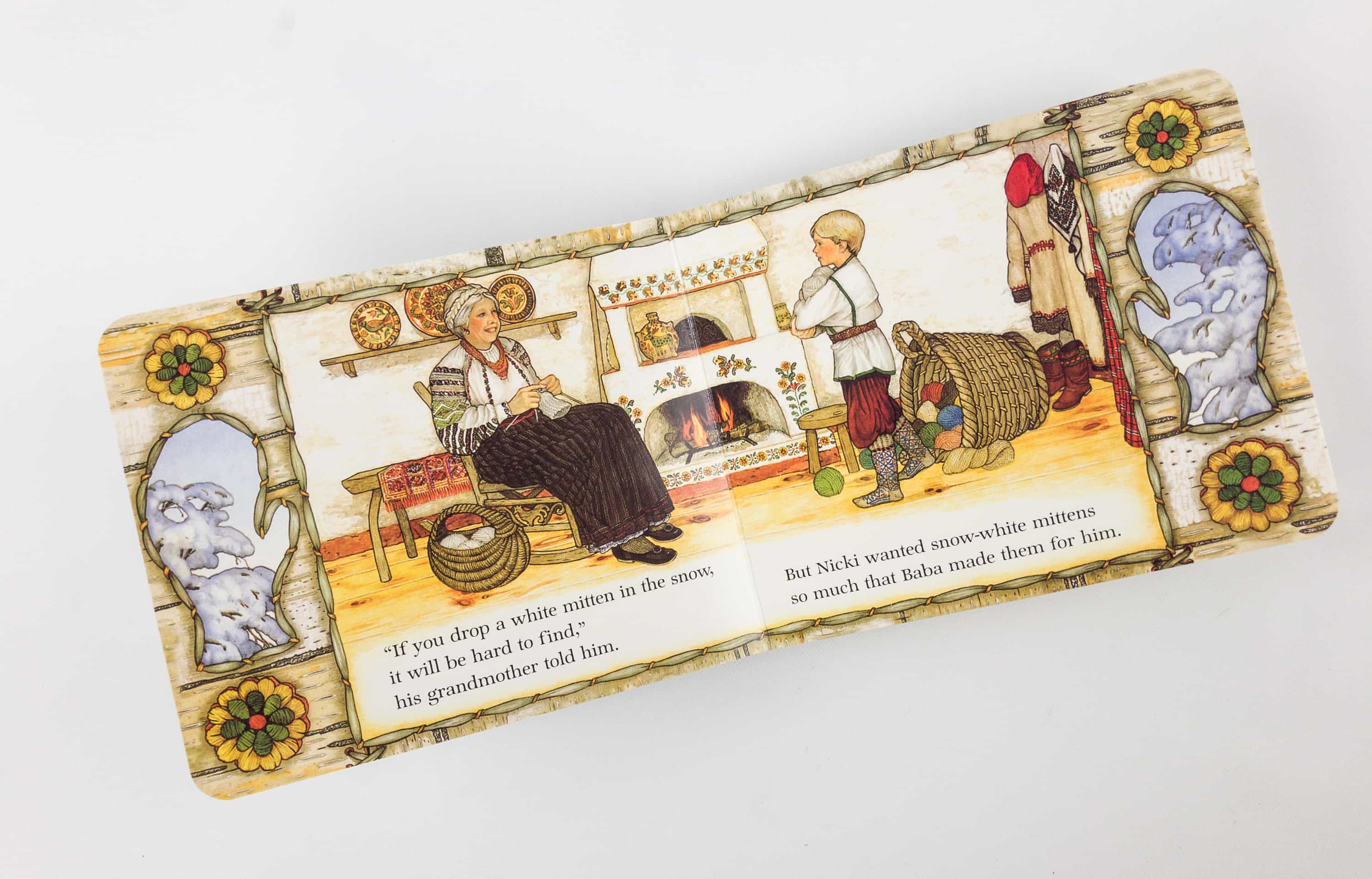 This is such a lovely board book, perfect for little hands!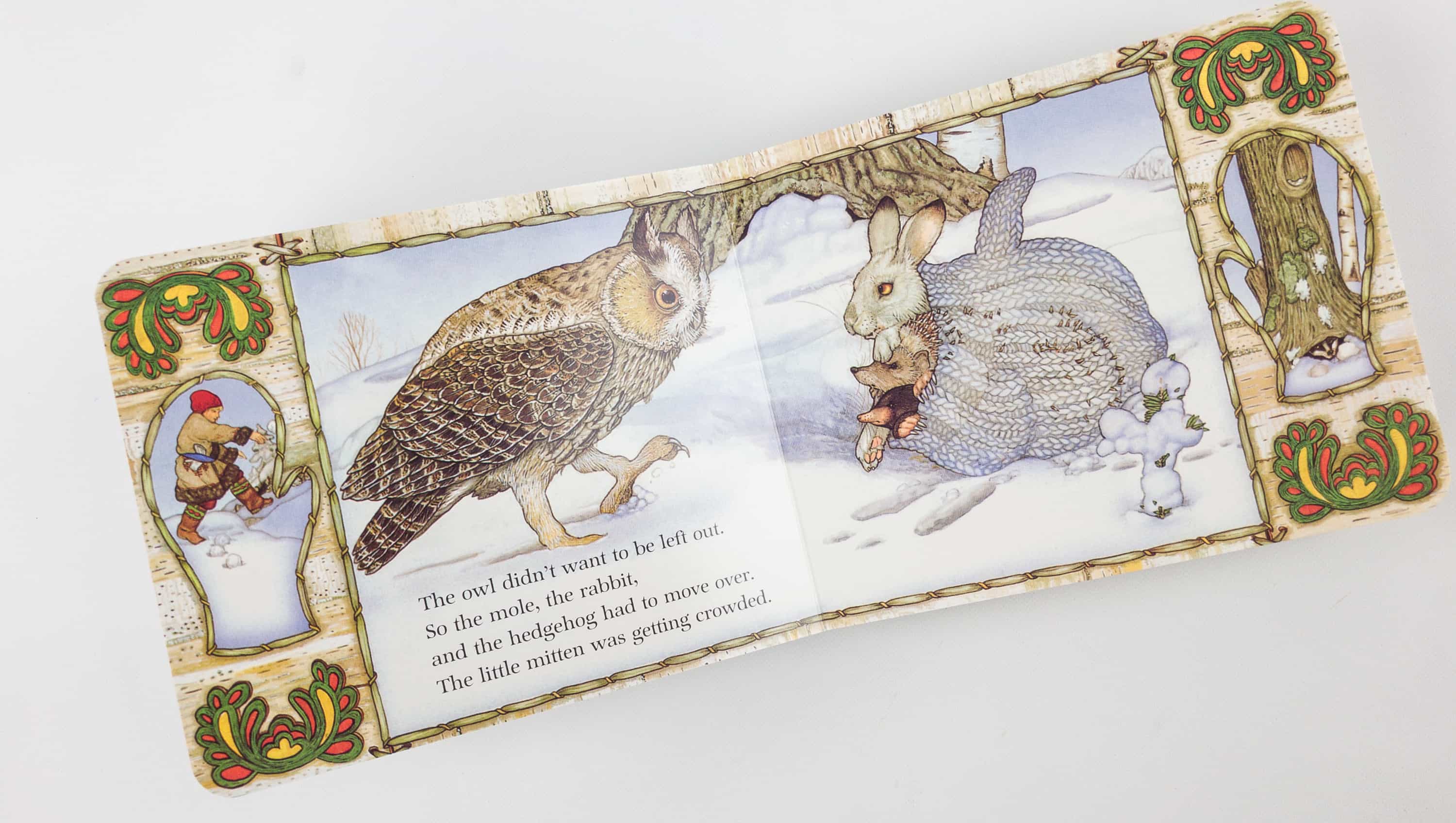 I like the old-fashioned layout and illustrations that matches the classic children's story. While Nicki wanders about on the left margin, we catch a glimpse of the next creature to arrive along the right — each page follows this format, so you can make a fun game of naming the next animal to show up uninvited!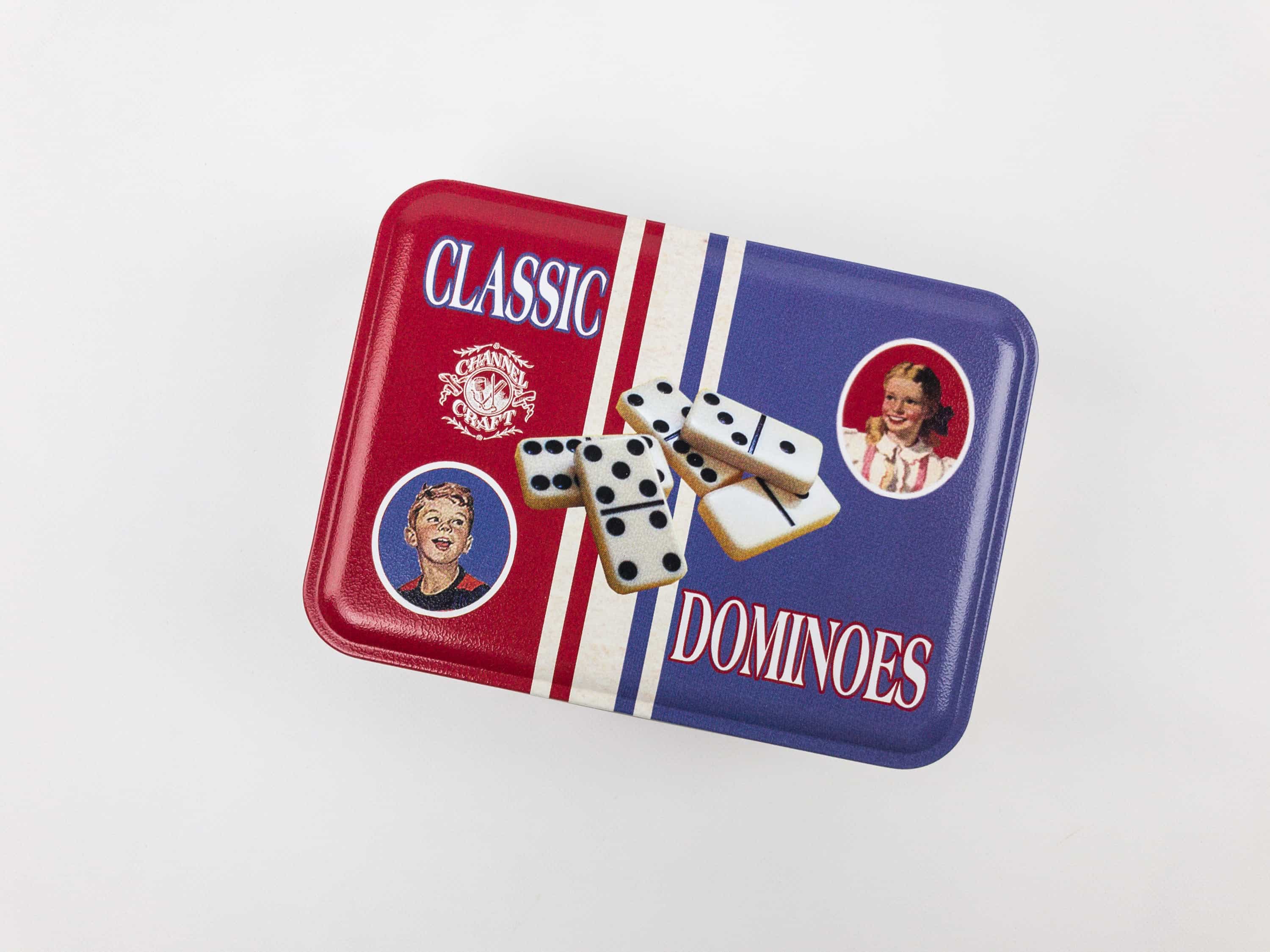 Game Night Tradition Vintage Dominoes. A set of classic dominoes inside a vintage-looking tin.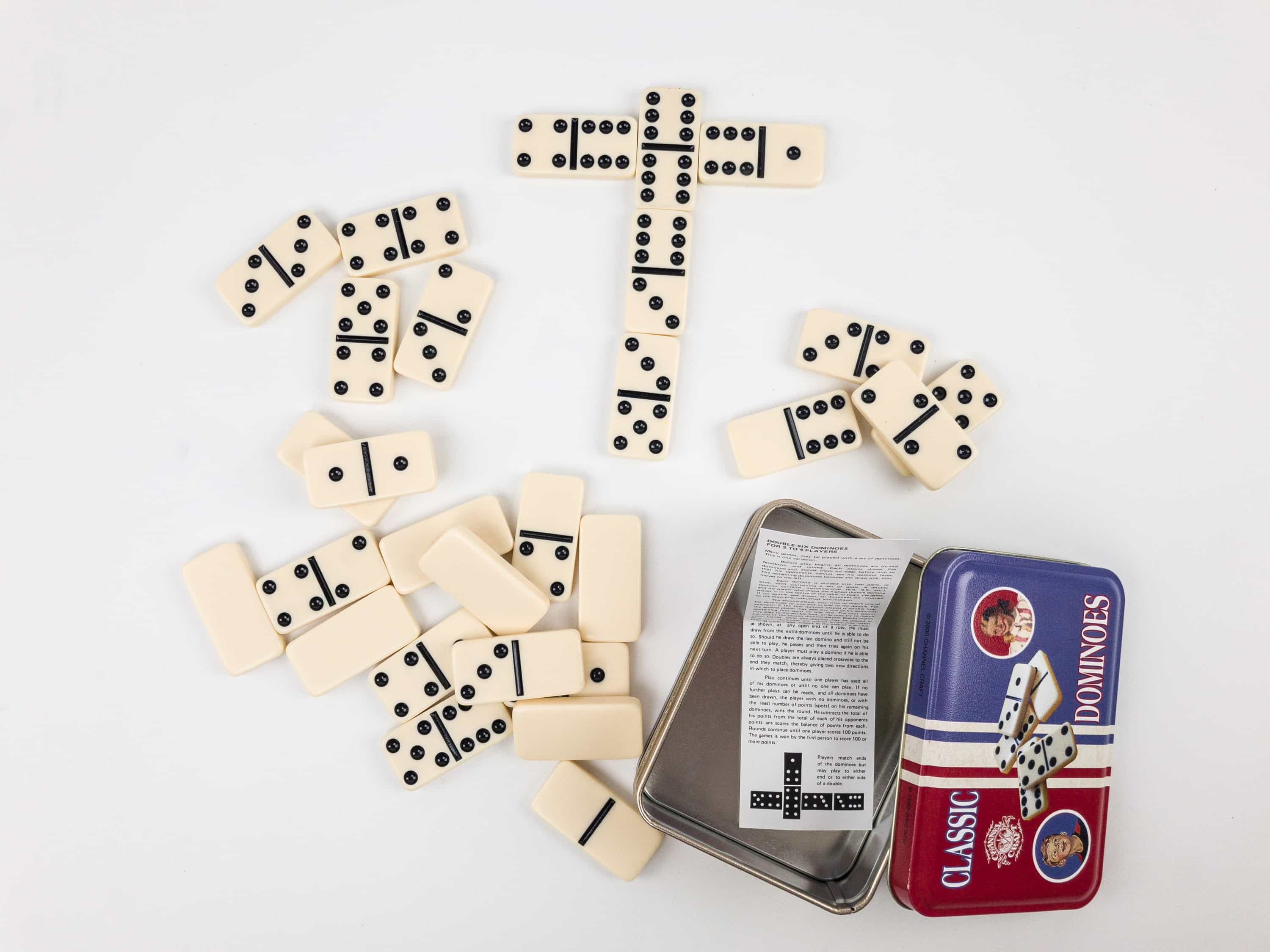 It has been quite a while since I've played an actual game of dominoes. Luckily, this set comes with a full page of instructions as a refresher! There are so much games that can be played with dominoes, and one of the simplest and most popular is called block dominoes.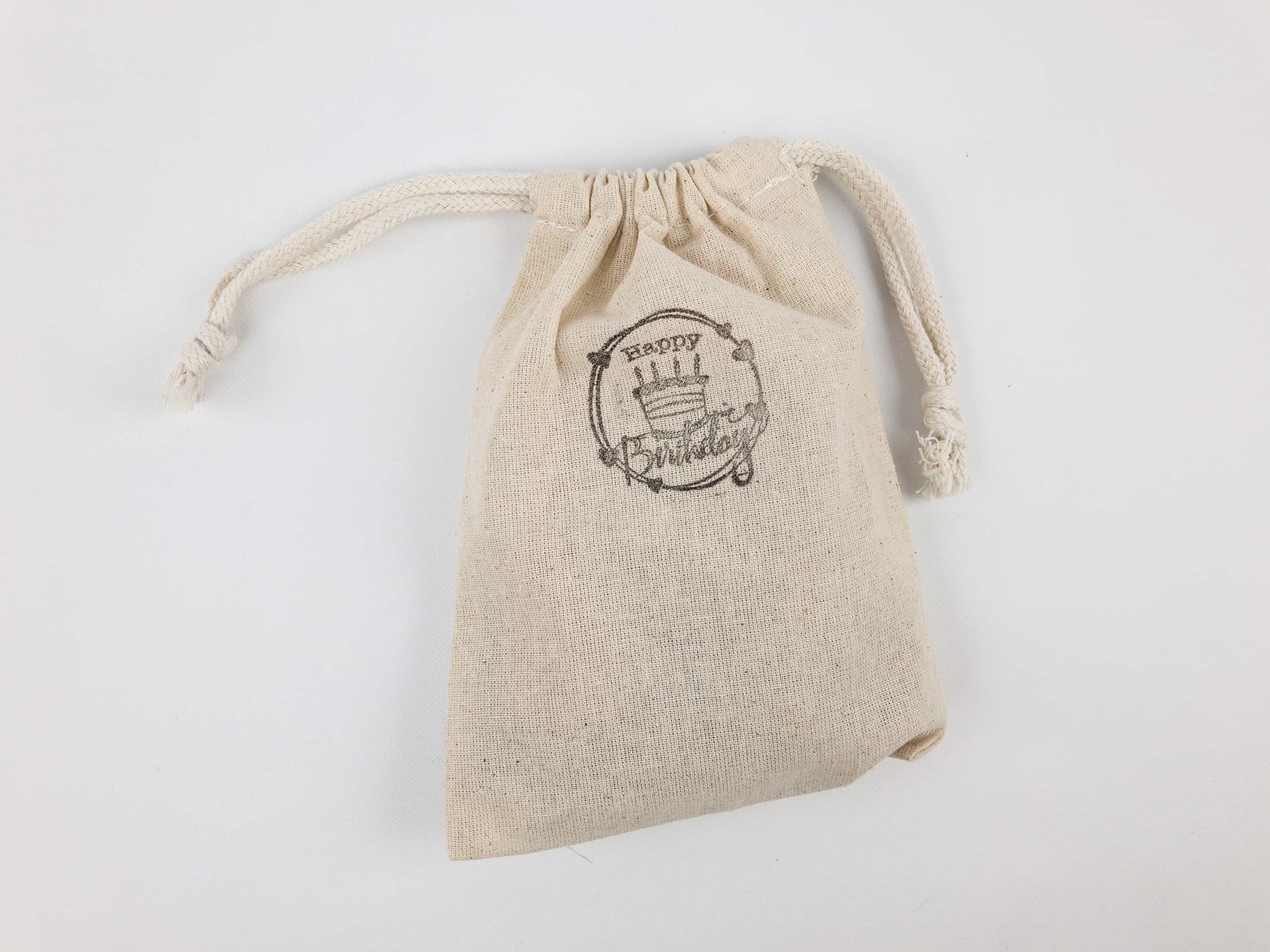 Birthday Tradition Knot & Bow. Birthday surprise essentials inside a cute pouch!
The kit includes a pre-filled confetti balloon, an orange marker, and a set of colorful beeswax candles.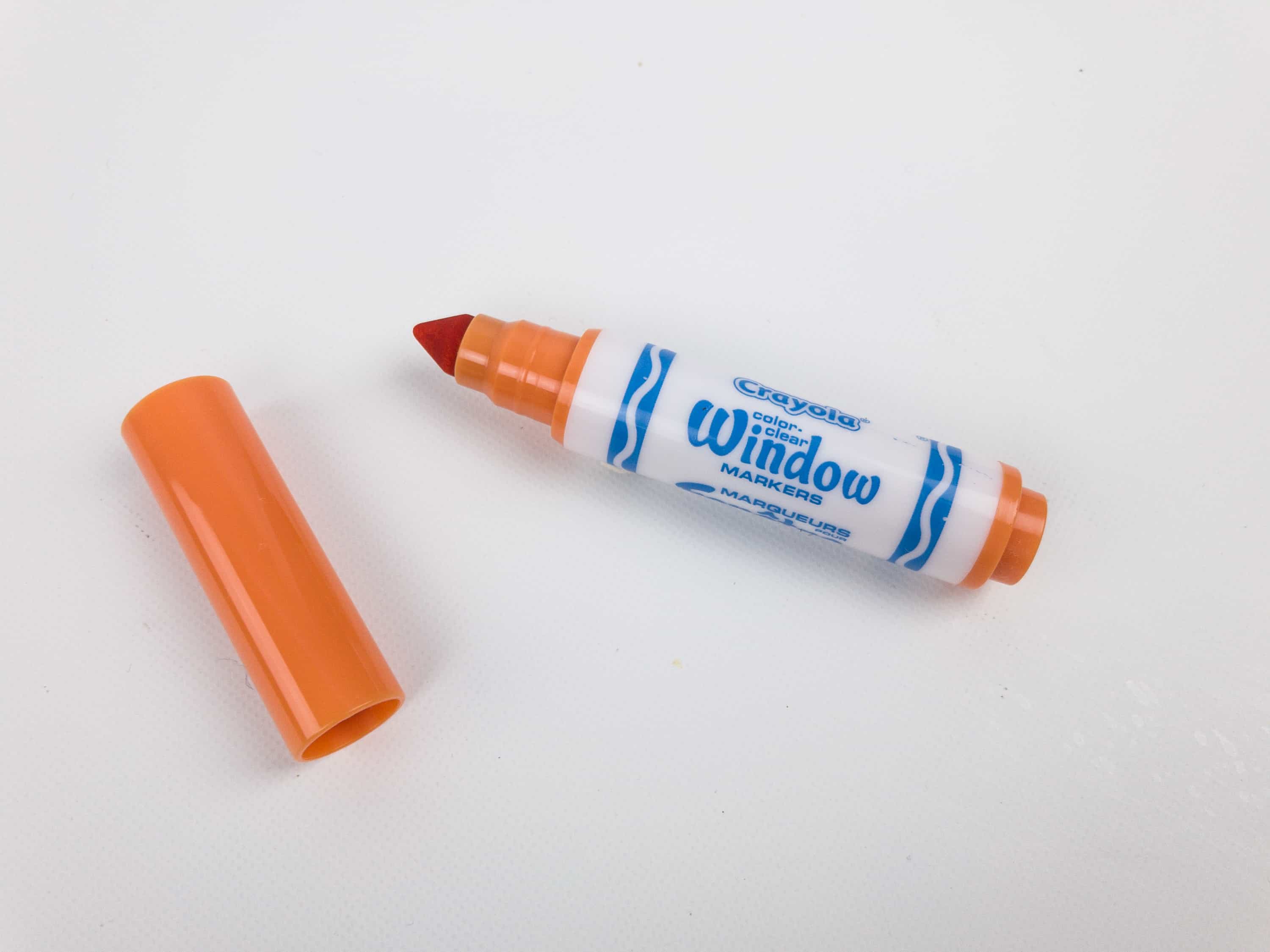 The window marker is made by Crayola, and it is specially formulated to be translucent when applied, creating a "stained glass" effect. Great for birthday doodles on glass windows or anything made out of glass!
The balloon would be fun to pop, if only to see the shower of confetti that would come after! There's a pro-tip on the package for making the confetti stick to the sides of the balloon.
The confetti-filled balloon! So pretty! I'm definitely going to steal this idea and make some confetti balloons of my own next time I decorate for a kid's party.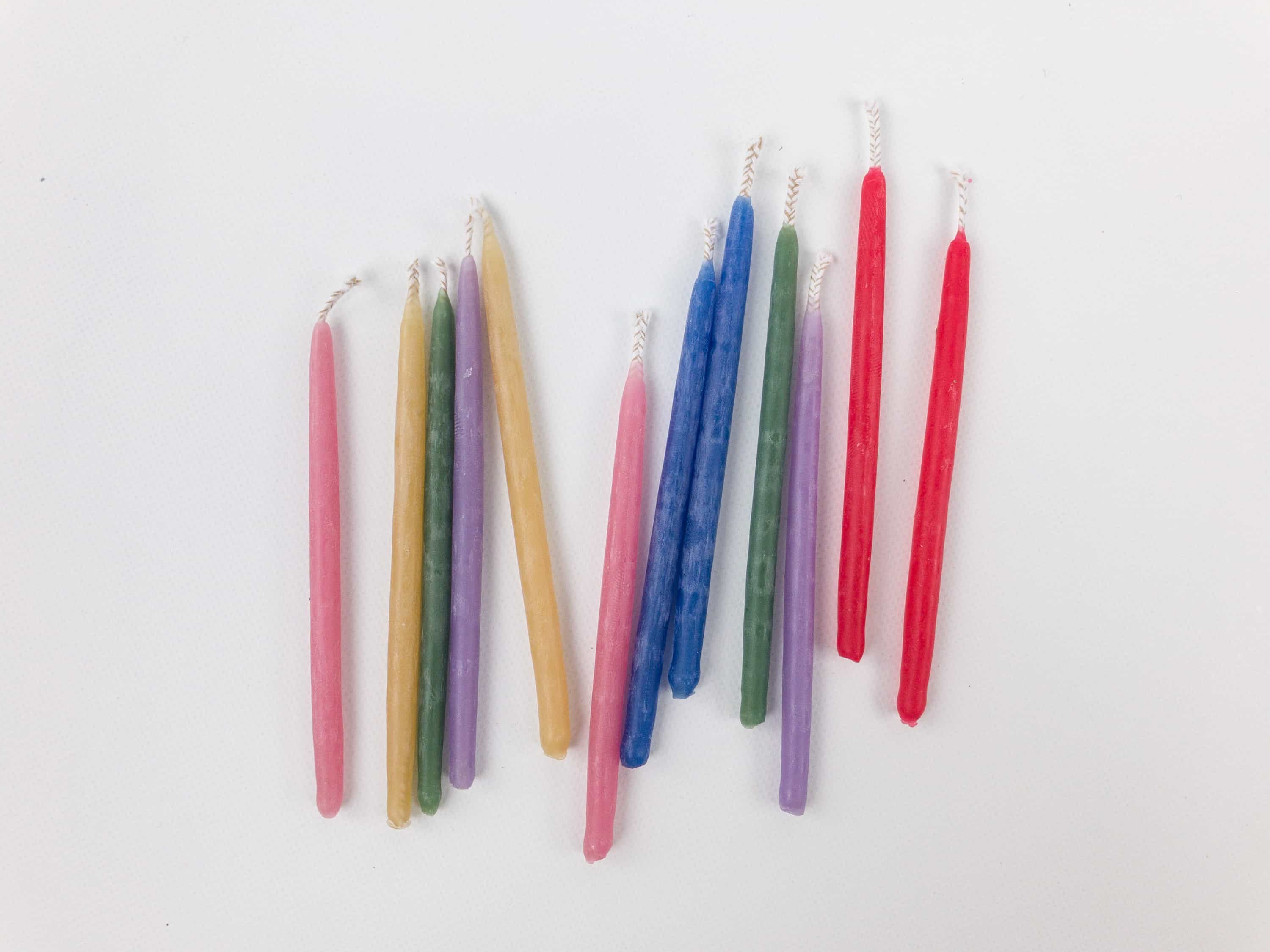 These beeswax candles would look great on any type of birthday cake, may it be round, a log, or a square! They included enough to accommodate any birthday through the pre-teen years — there are 12 candles.
Special Day Tradition The Special Cup. Perfect for serving a big mug of your favorite warm winter beverage. I like the non-traditional palette — it's a yuletide message, but it also looks a bit like the Texas flag and wouldn't look odd as a year-round mug.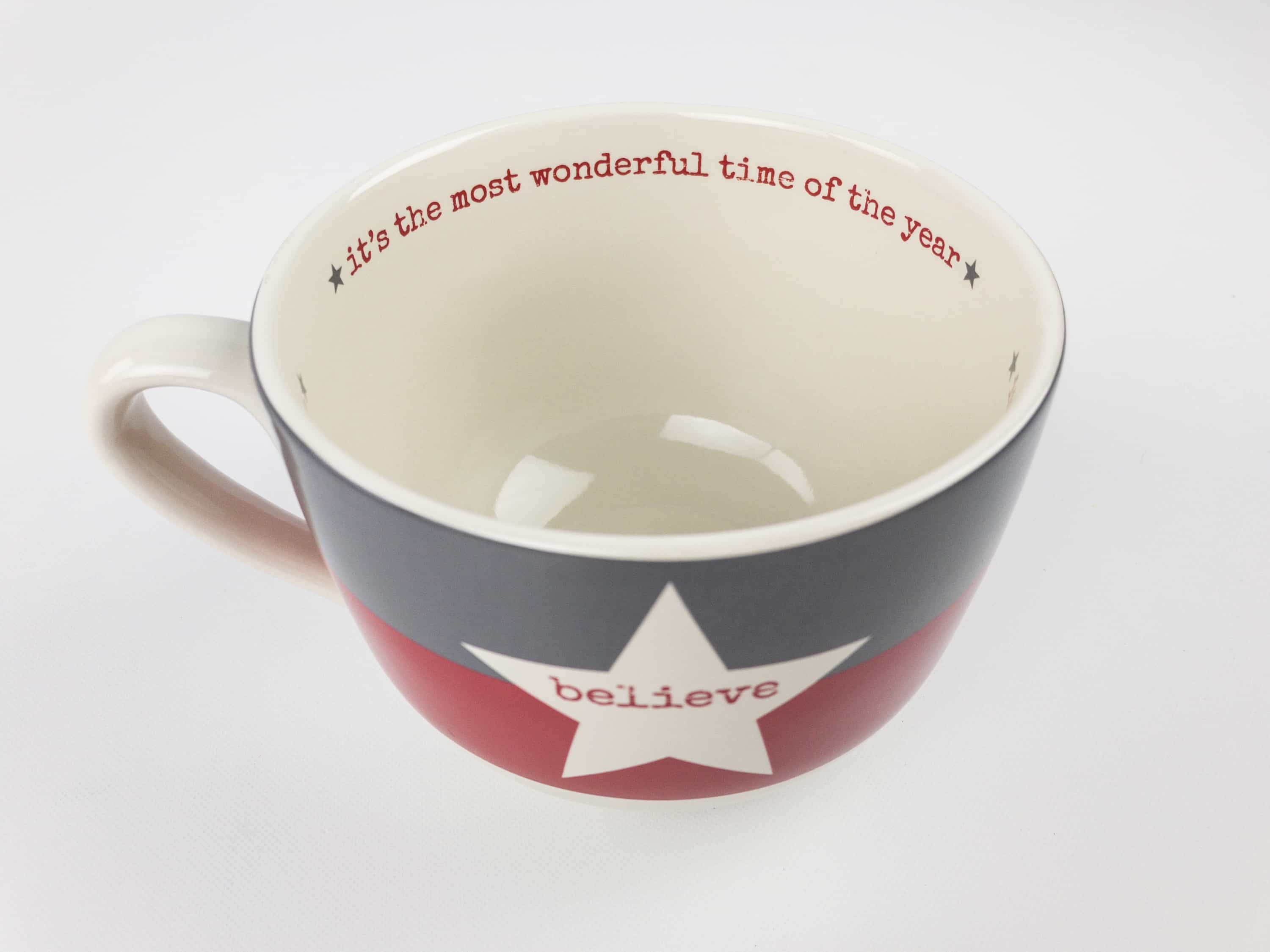 Near the mouth, some special message is written. It will definitely make anyone feel wonderful.
There's a note about the special cup and how to create your own tradition with it.
Village Gourmet Campfire Cocoa. Speaking of the perfect winter beverage, they included this chocolate-y drink (with chewy marshmallows!) in the box. Inside is a big bag of cocoa mix, ready to celebrate that first sledding trip of the season!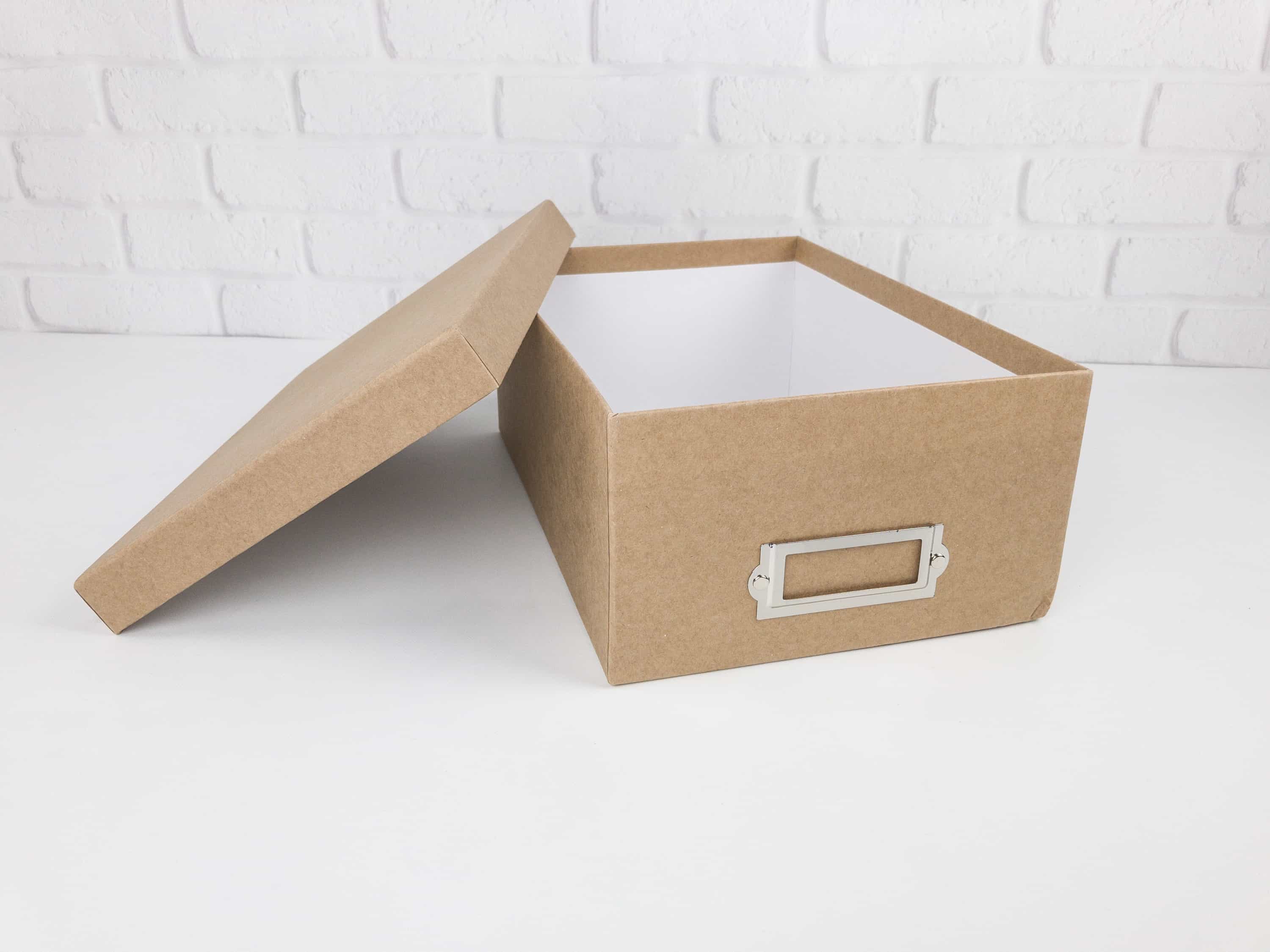 Keepsake Photo Box. All of the items were packed into a lovely photo box. It's easy to store inside a cabinet or just under the bed. It has a lid to keep the dust out and a bracket for inserting a label on the front. Like many folks, we have most of our newer photos in digital form, so we are likely to use this to sort our greeting cards or stickers.
Parenting is not an easy task, but subscriptions like Growing Roots help in making it fun and exciting. Such a lovely box for the whole family! It has a wonderful variety of items, perfect whether you're a first-time parent or you've been parenting for a while — and everything was about shared experience or celebration. The kids will enjoy the items too — I know we read the story together for a bedtime story right after we unboxed it!