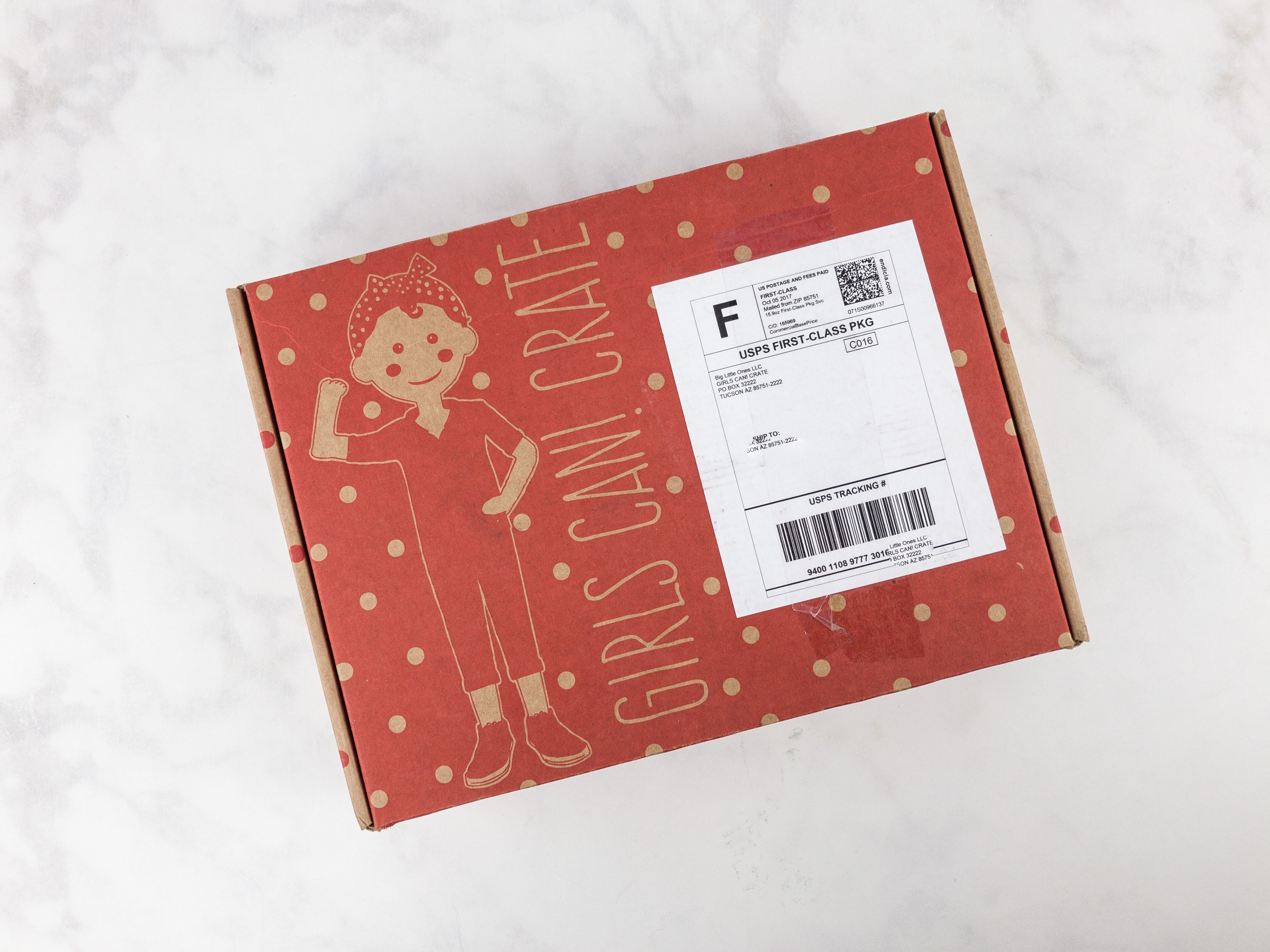 Girls Can Crate is a monthly subscription for children between 5 and 10 years of age that promotes the idea that girls can do whatever they set their minds to. Each month features a different female pioneer whose story inspires girls to achieve. Each box includes a 20-page activity book that includes the heroine's story, 2-3 STEAM activities and creative play props. Boxes cost $29.95 each month and can ship to either the United States or Canada. Although this box is intended for girls, I'm a firm believer that it's crucial for boys to believe that girls can do whatever they set their minds to! The themes celebrate female pioneers from diverse backgrounds, but the activities themselves are usually gender neutral.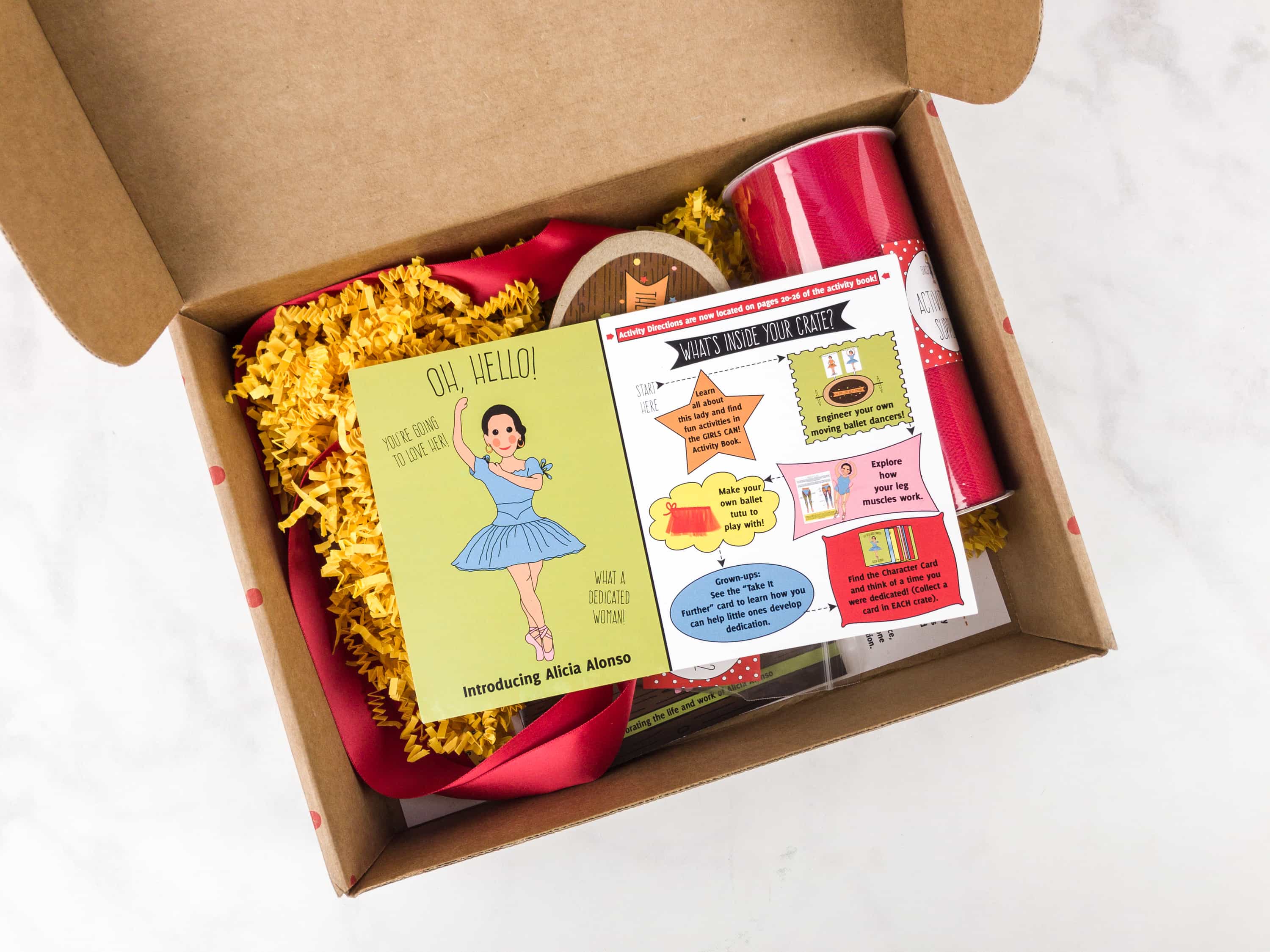 Each box arrives well packaged with attractive squiggles, but there are always so many materials in the box that not much is needed in the way of packing.
DEAL: Save 15% on your first box! Use coupon code HELLO15.
This month's pointers are all about dedication. The card shares advice for fostering an indefatigable in children through encouragement, praise, and the recognition of the value of failure.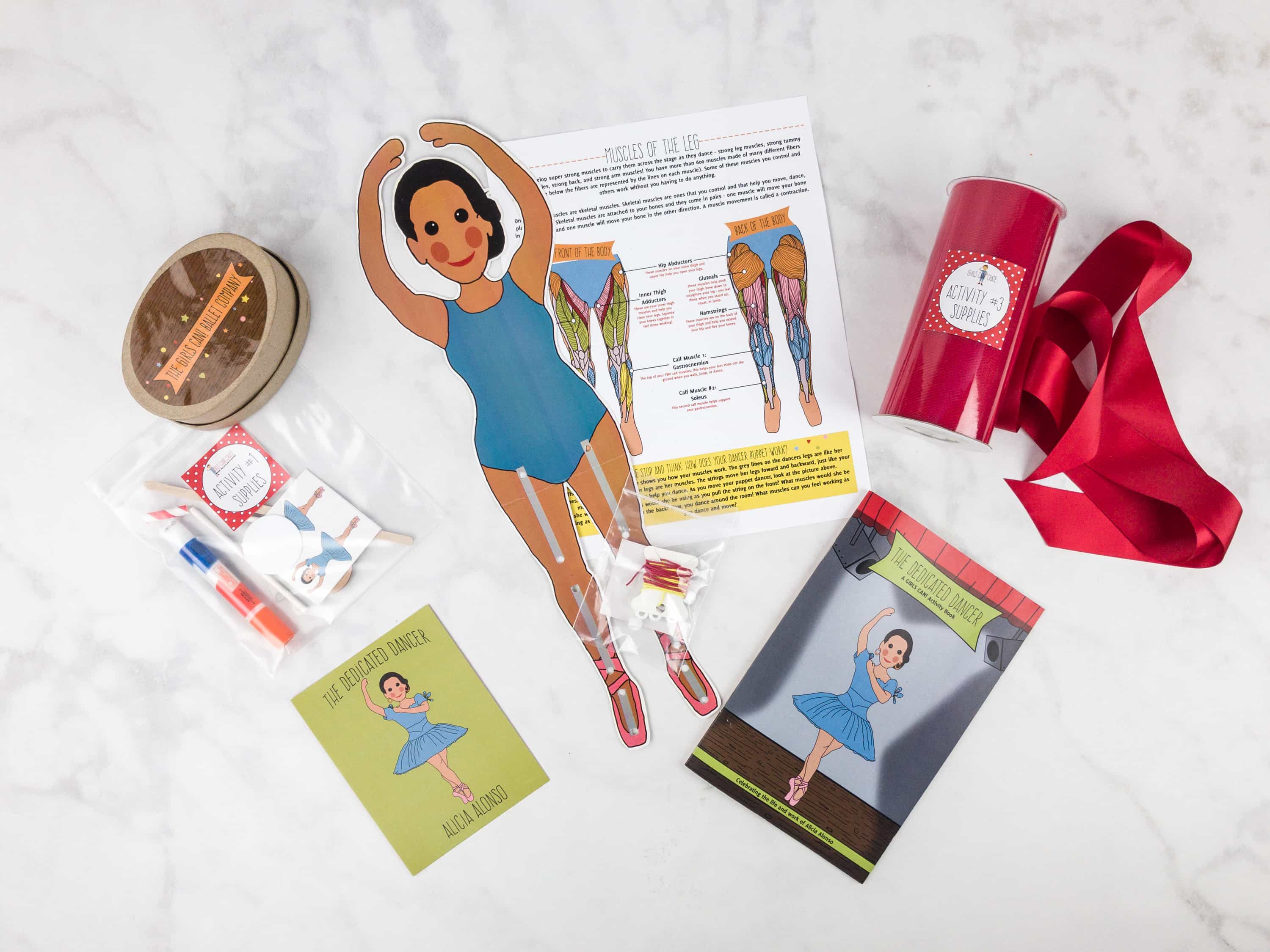 Everything in the box. In addition to the supplies for the month's projects, your first box comes with a special supply pack to keep and use on future boxes. It includes some washable Crayola markers and a pair of scissors.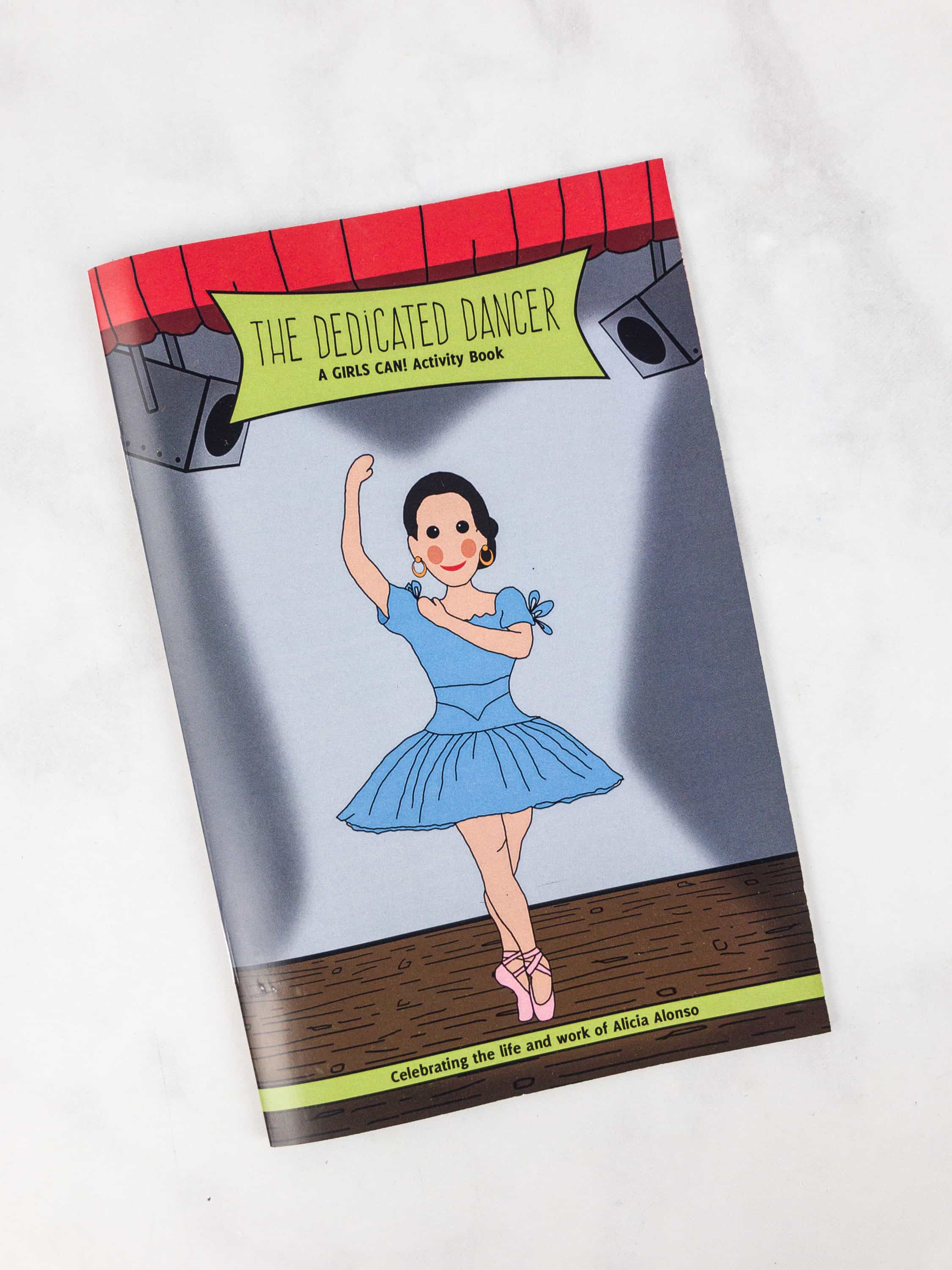 "The Dedicated Dancer" is the title of this month's activity book. It celebrates the life of Alicia Alonso.
Some wise words from Alicia!
The booklet introduces Alicia's journey to become a dancer.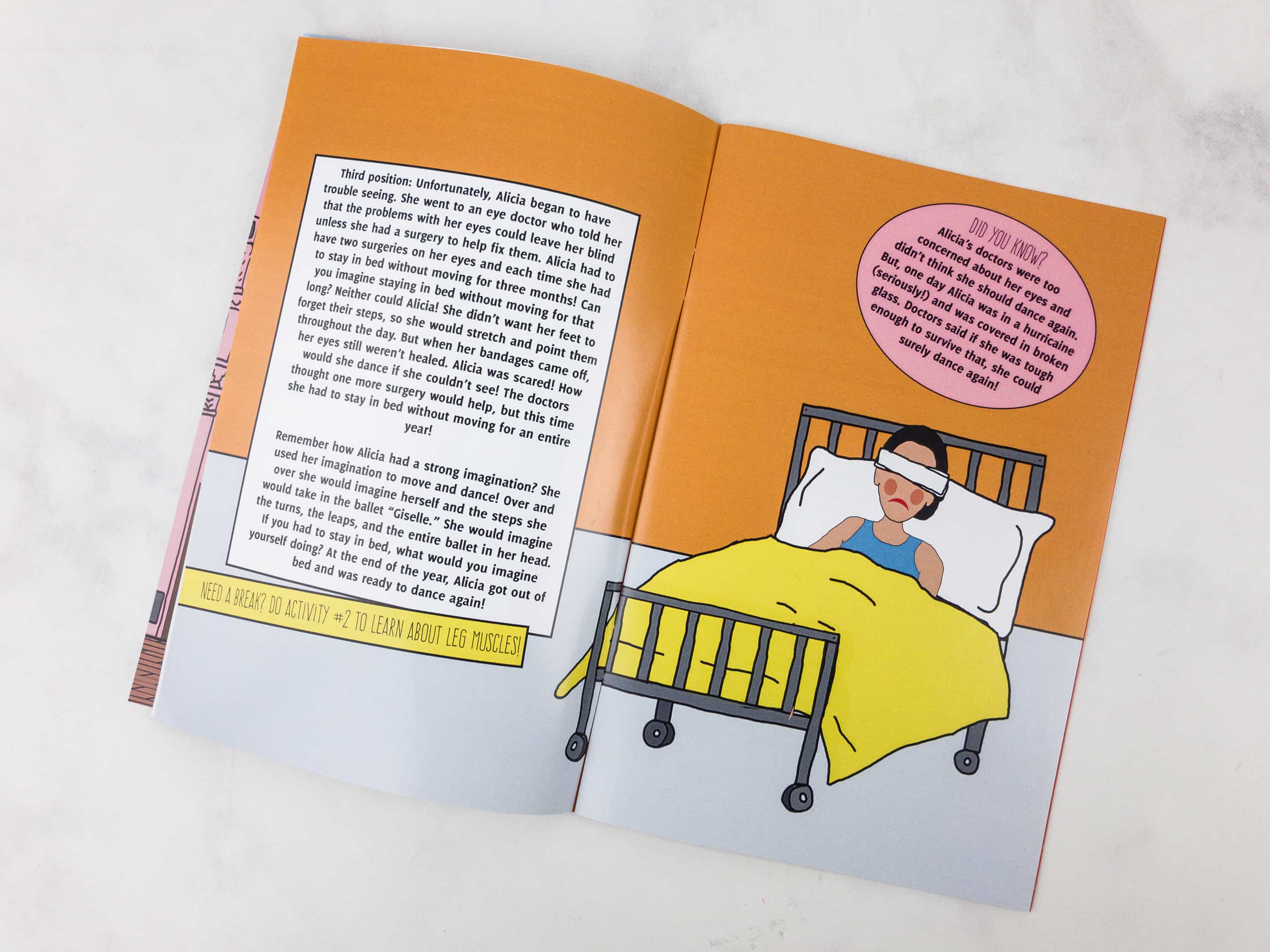 It gives inspiration too, especially for those who are having a hard time.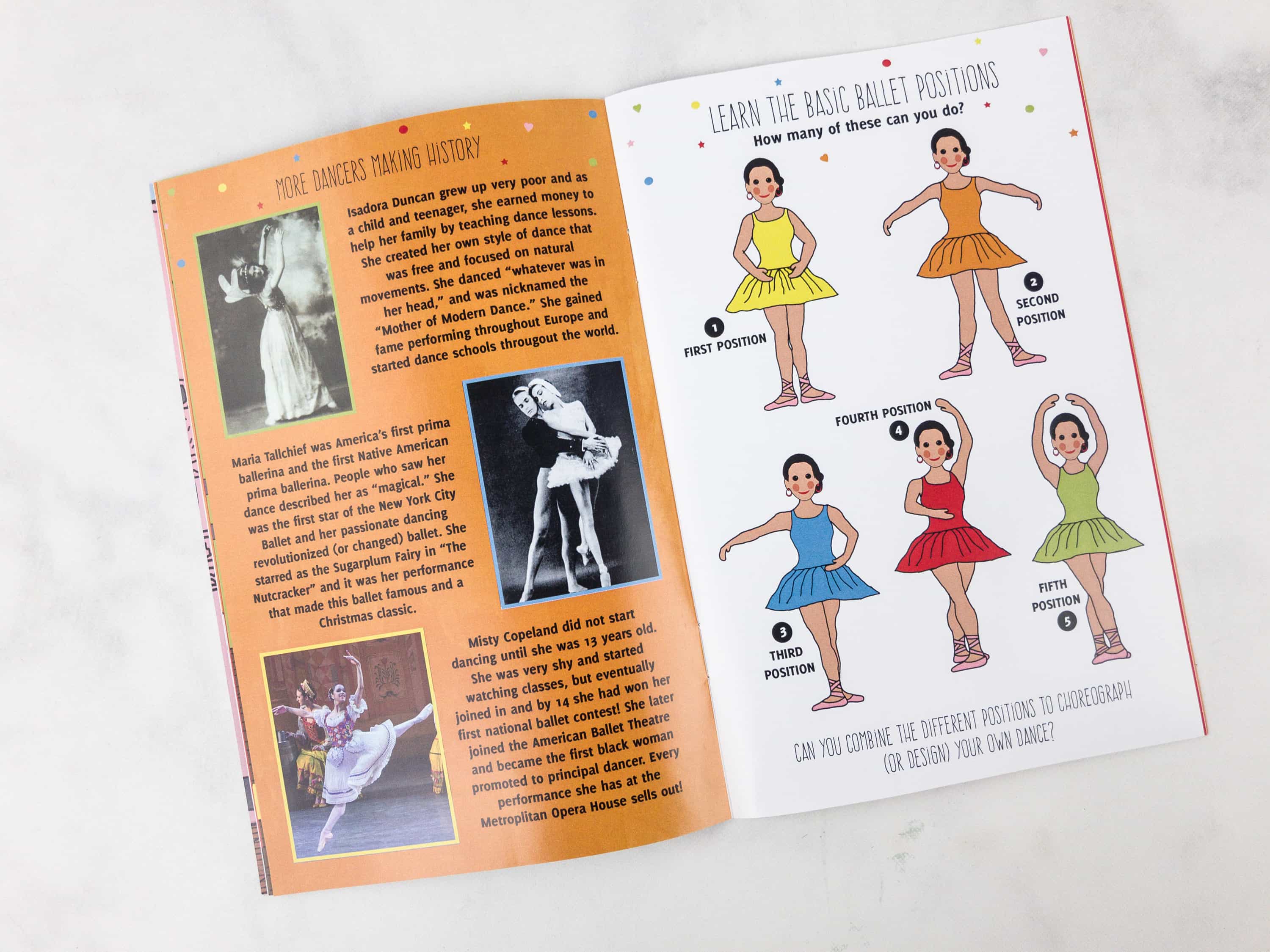 The book has lots of great biographical information, so kids can really get to understand their story and accomplishments.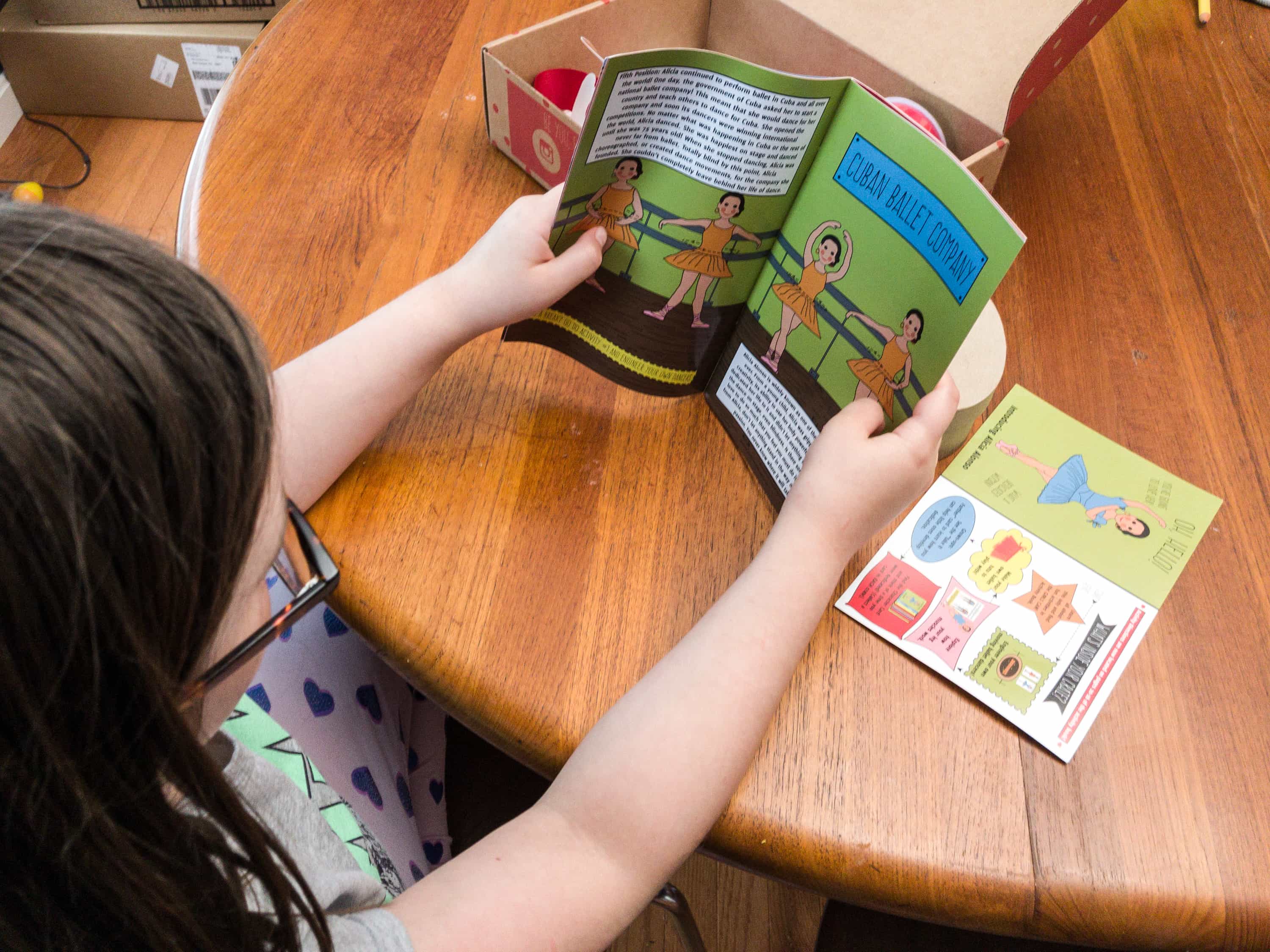 Our daughter loves the magazine. In addition to the main biographies, they include bits and pieces of trivia all over the magazine, too.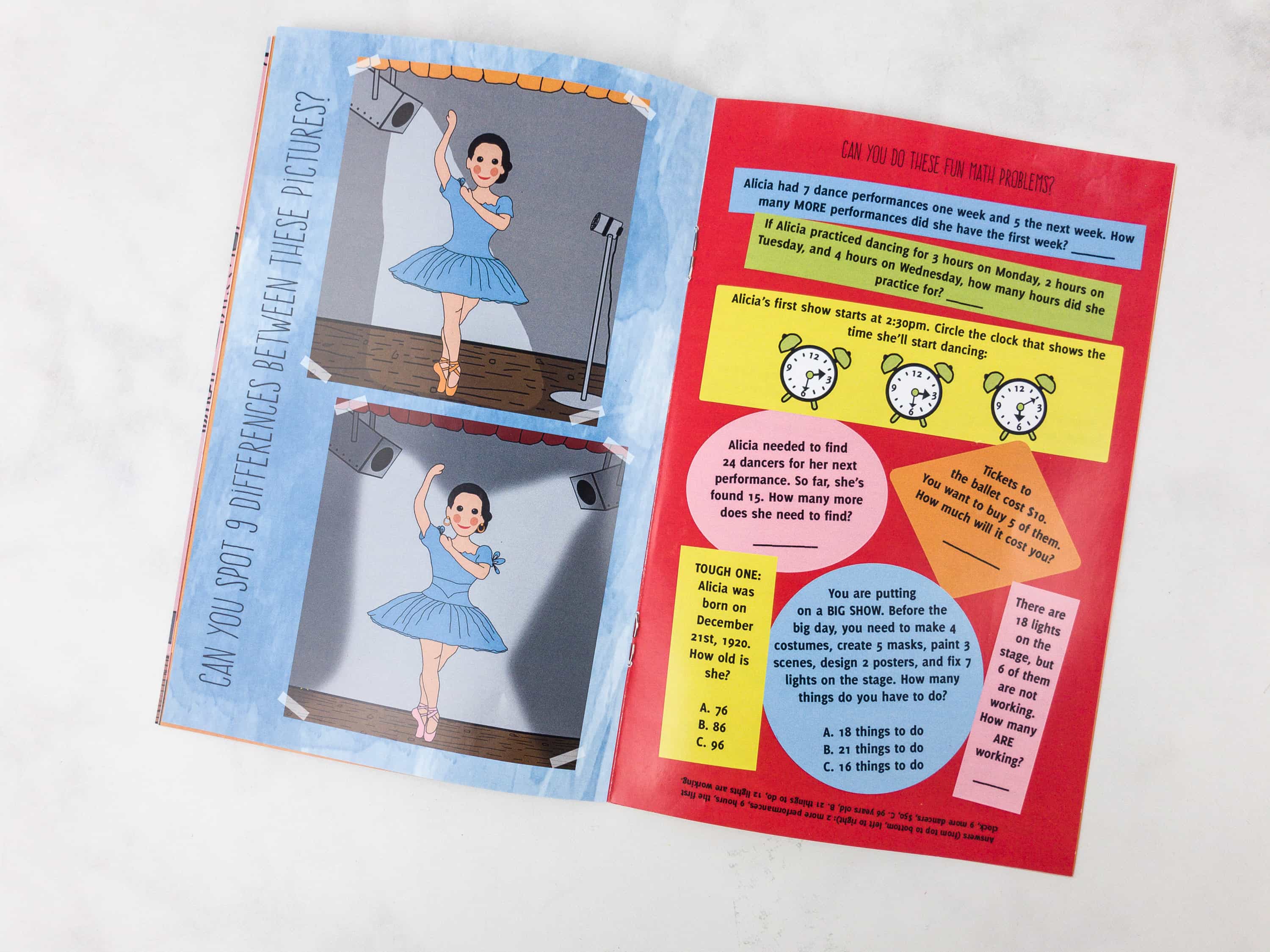 Another thing we always look forward in every Girls Can Crate is the variety of activities they include in the magazine.
There's a DIY project in line with the theme…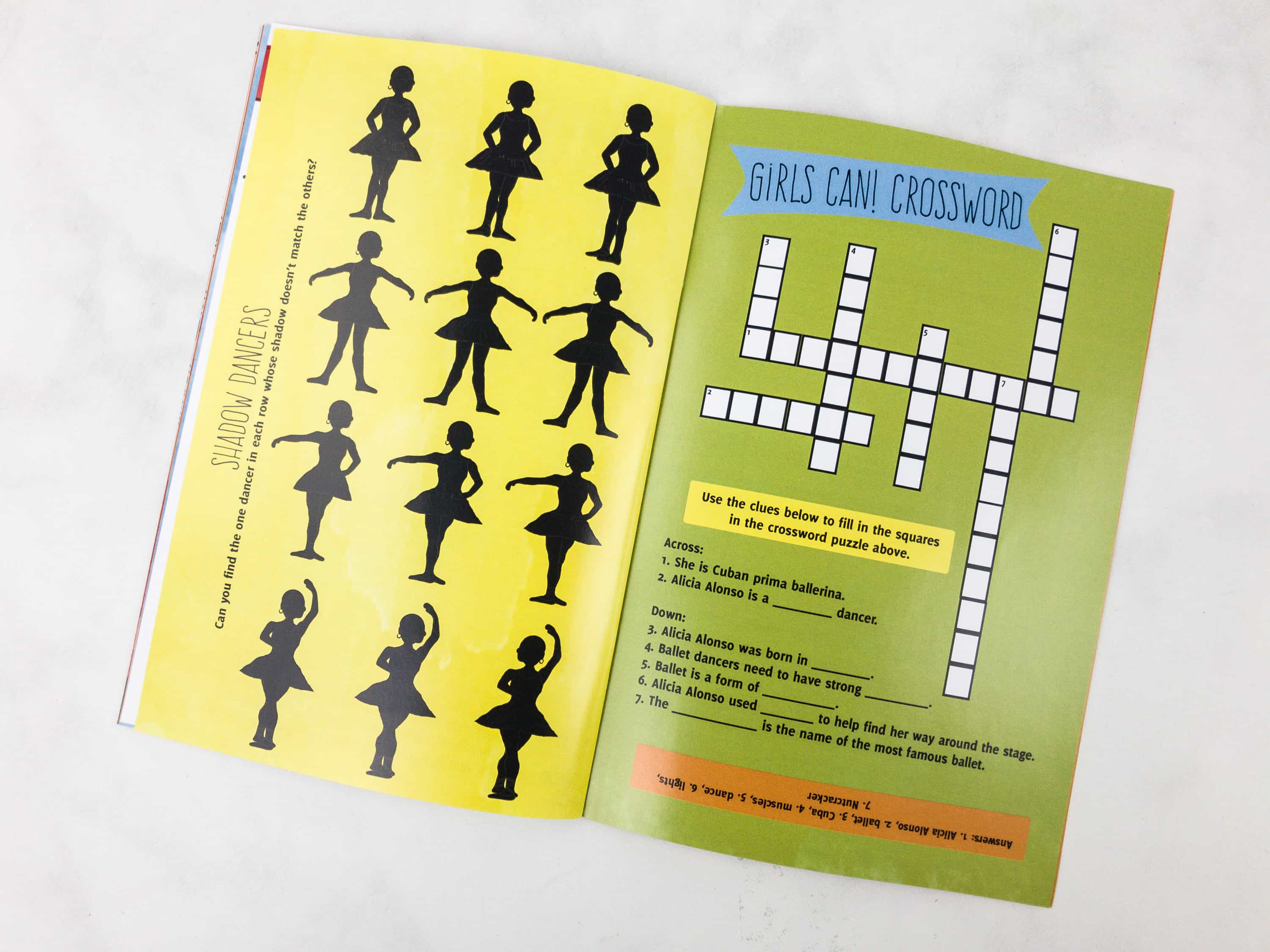 …as well as crosswords and problem solving.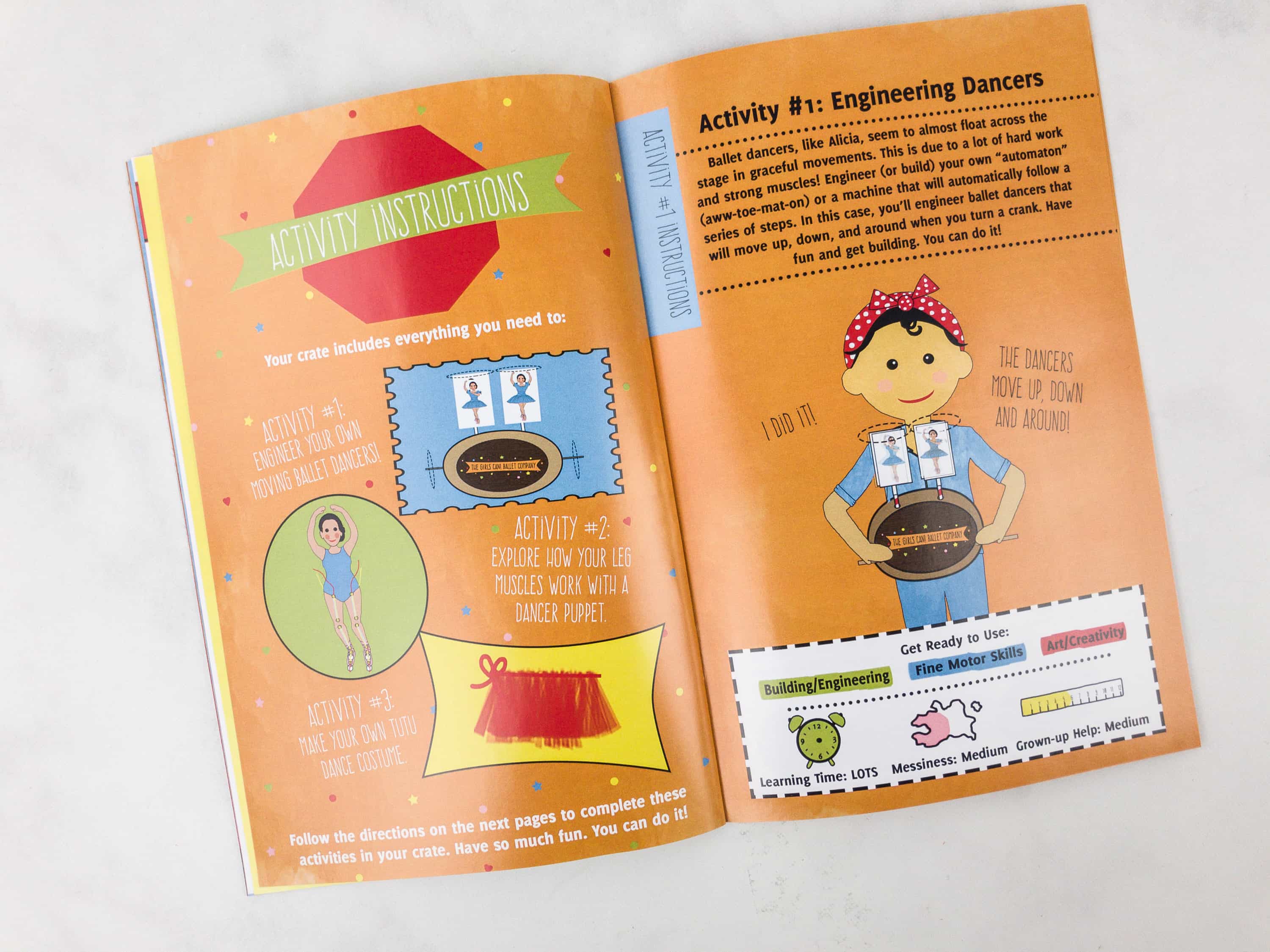 Meanwhile, this activity involves making our own "Engineering Dancers" panel. All the materials are provided in the box!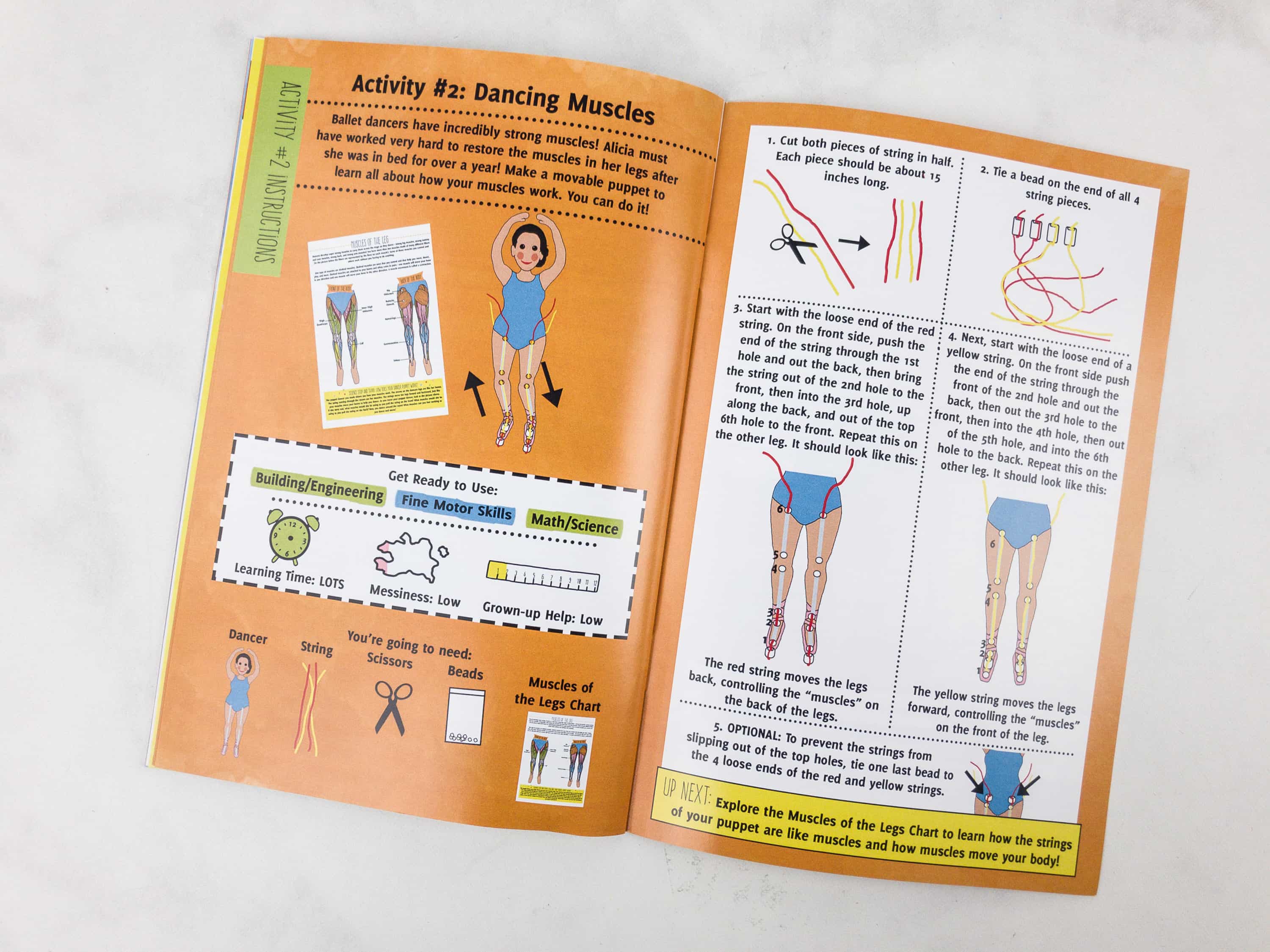 The next activity is "Dancing Muscles." I like that they include useful info about how much time is needed for each activity, and how much grown-up help it requires.
This got our little girl really curious as it combines both art and science. We strung beads onto the dancer and made her legs move! Our 6 year old was also fascinated by this. Everyone gave it a go – it was a super unique activity!
Another DIY project is "Make Your Own Tutu." It requires only a little supervision from a grown-up.
My daughter had so much fun doing it!
And here she is, wearing the final output!
Girls Can Crate is a great subscription that combines fun and learning in the various activities they offer. For families, it's something worthwhile to bond over. They always do a great job in including inspiring bits of stories about the featured women, too!
Do you enjoy Girls Can Crate as much as we do? What's your favorite thing about this subscription?