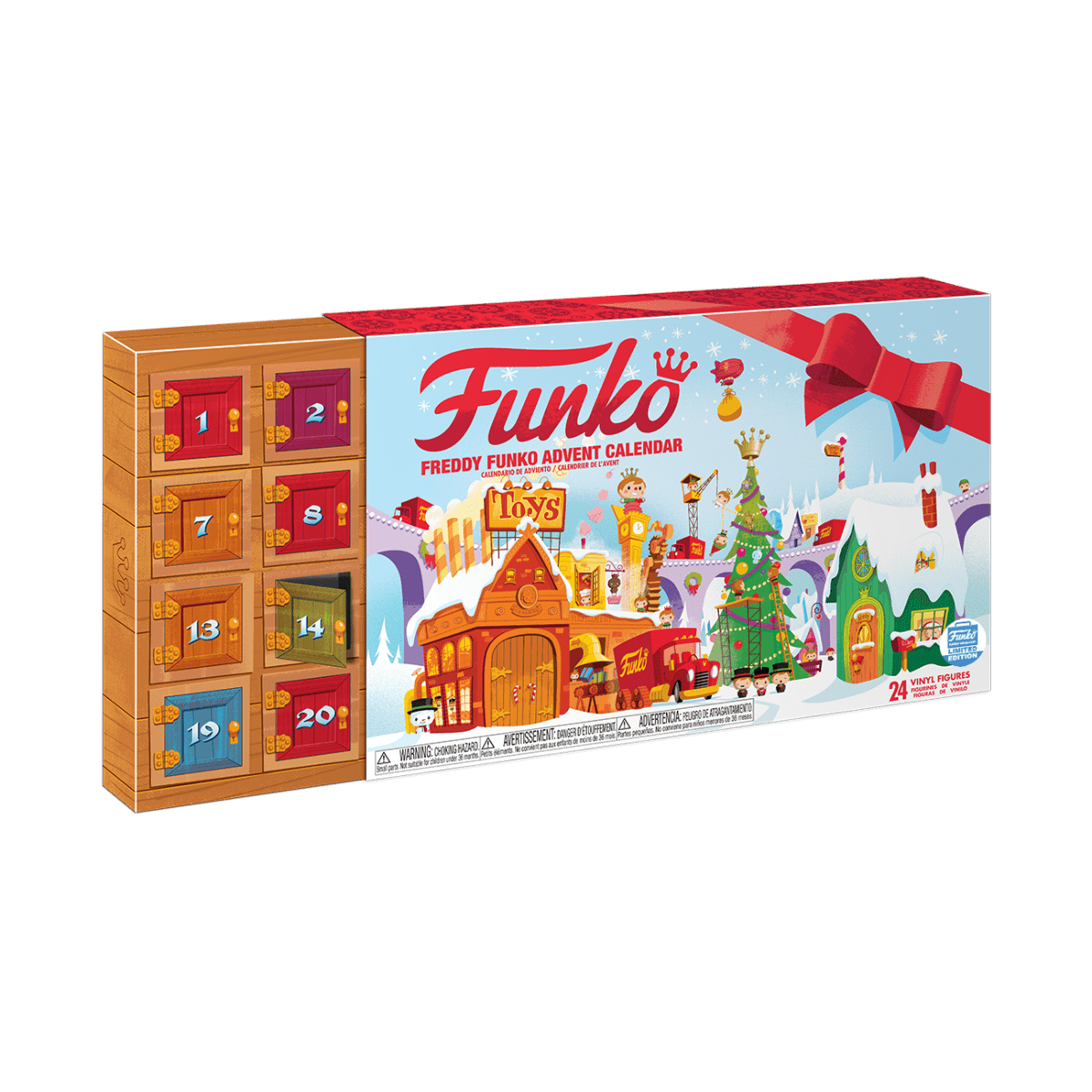 Funko has just released their first Advent Calendar!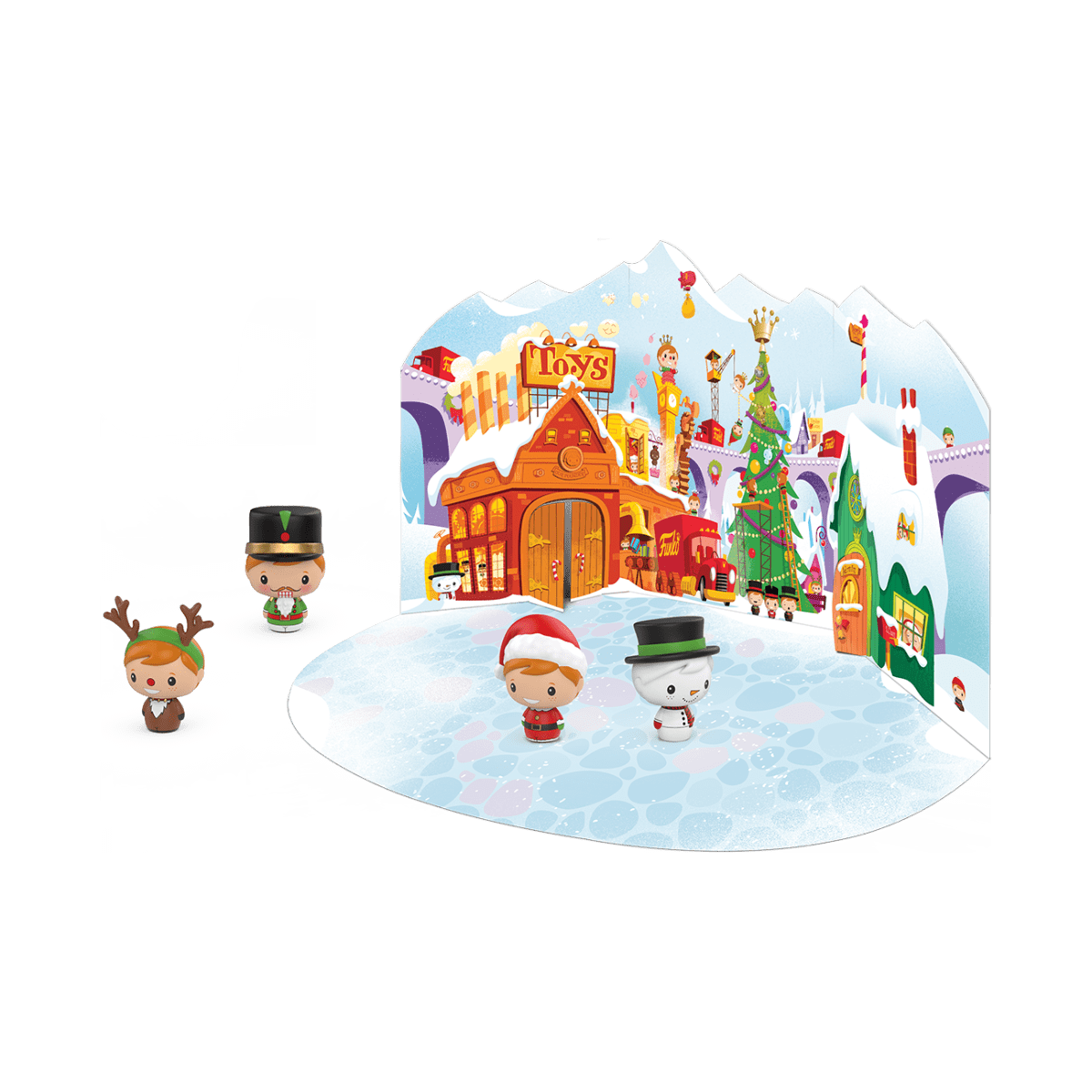 The 2017 Freddy Funko 24-Piece Pint Size Heroes Advent Calendar is $50.00 each – Limit 1 per customer
We are kicking off the holiday season with this very special item! It's our very own Freddy Funko Advent Calendar with 24 exclusive Pint Size Heroes!

Open all 24 doors to reveal a holiday-themed Freddy Funko Pint Size Hero behind each one! Your advent calendar includes a wintery display for your new holiday Freddys.

The Freddy Funko Advent Calendar is a Funko Shop limited edition exclusive.
Also available…
Freddy Funko Holiday Cookie Cutters (Set of 4) $8.00 each – Limit 1 per customer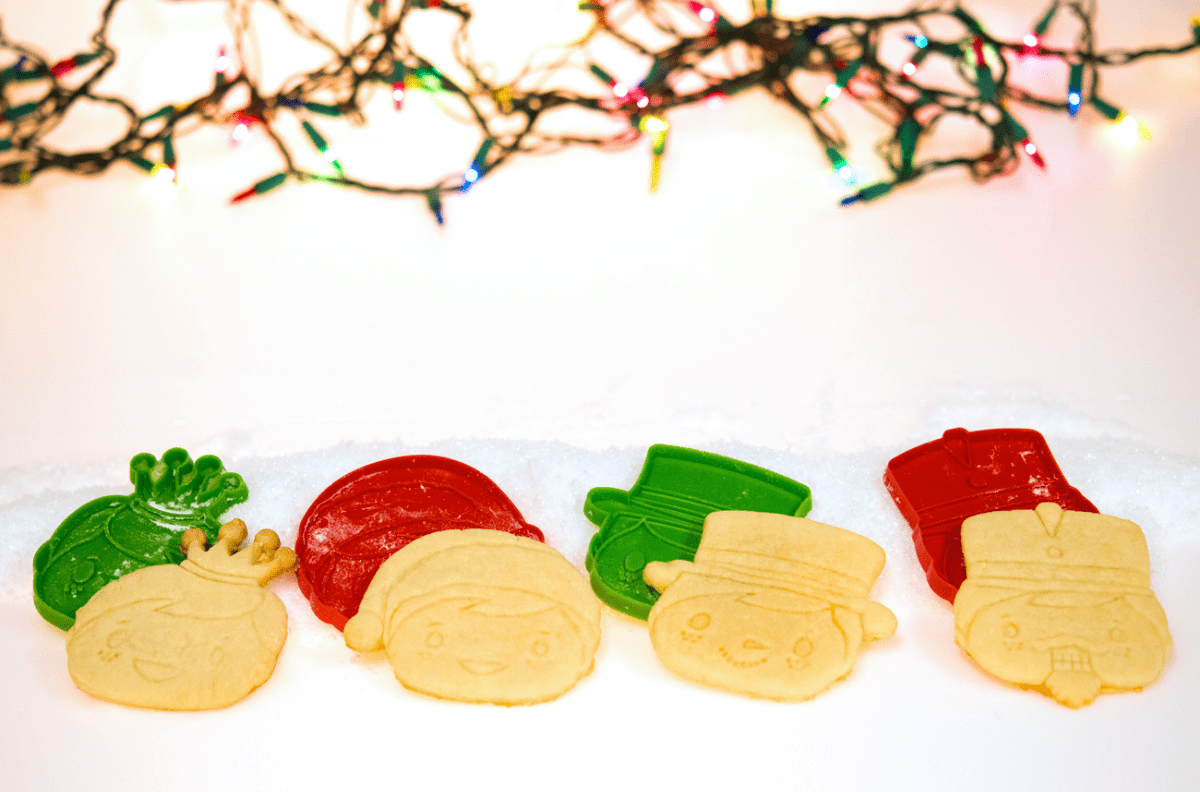 Also be sure to pick up these Freddy Funko cookie cutters in time for your holiday baking! These cookie cutters measure about 3 inches and are exclusive to Funko Shop.
Looking for even more advent calendars? Check out all our posts on Advent Calendars or find more on Amazon!