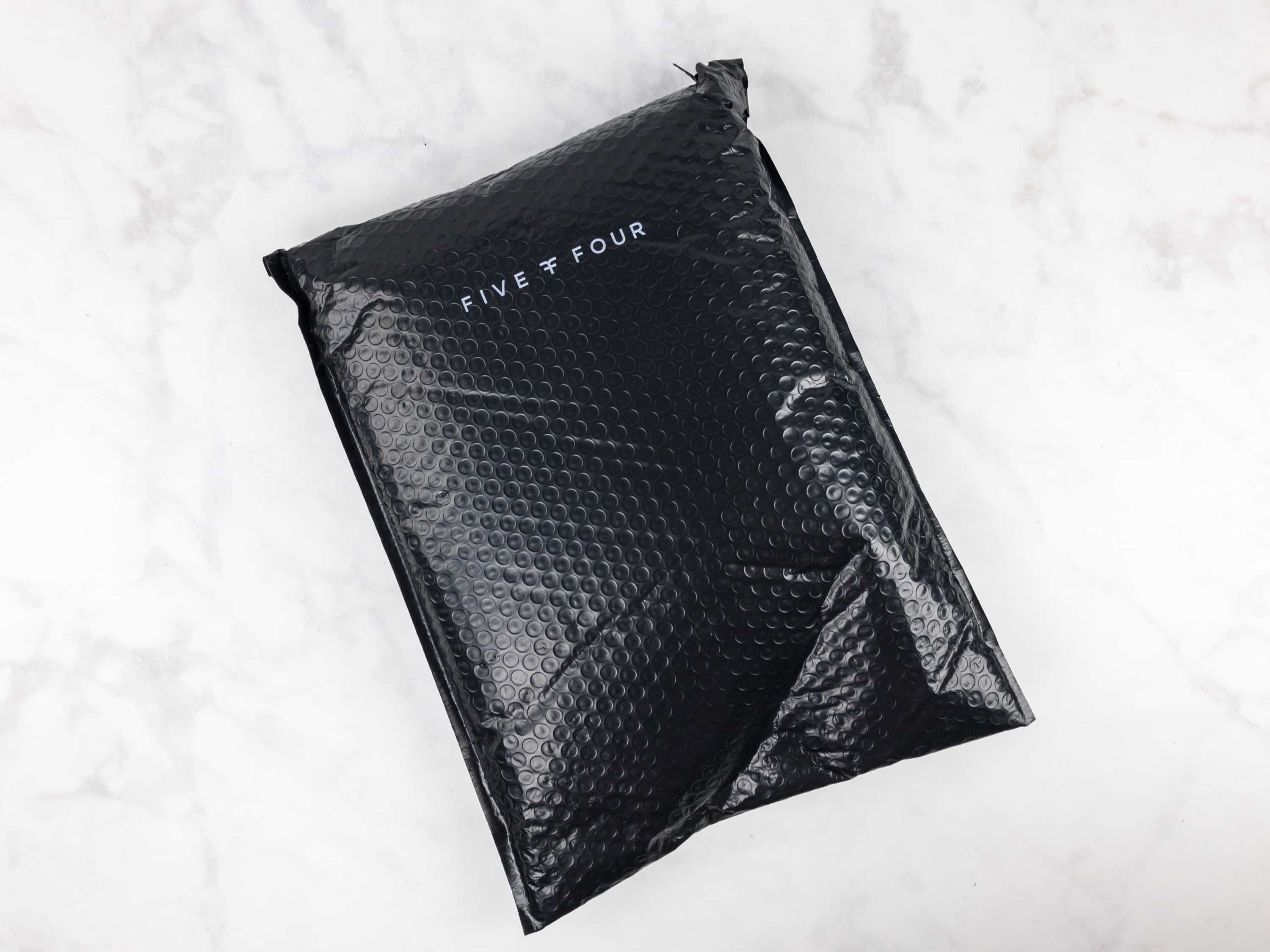 Five Four Club is a men's clothing monthly subscription club – sign up, pick a style profile and your sizes, and get clothes every month. The subscription is a $60 flat monthly fee, and traditionally subscribers receive a variable number of items each month, depending on the value of the month's selections (months with several items usually include a tee-shirt or other lower value item). This subscription ships at the end of the month.
Five Four Club has been shipping clothes in padded envelopes and wrapped in tissue to keep the items neat.
DEAL: You can save 50% on your first box with code TB50OFF!
Everything in this month's box! There were two items in this month's pack, because they were more substantial than light shirts.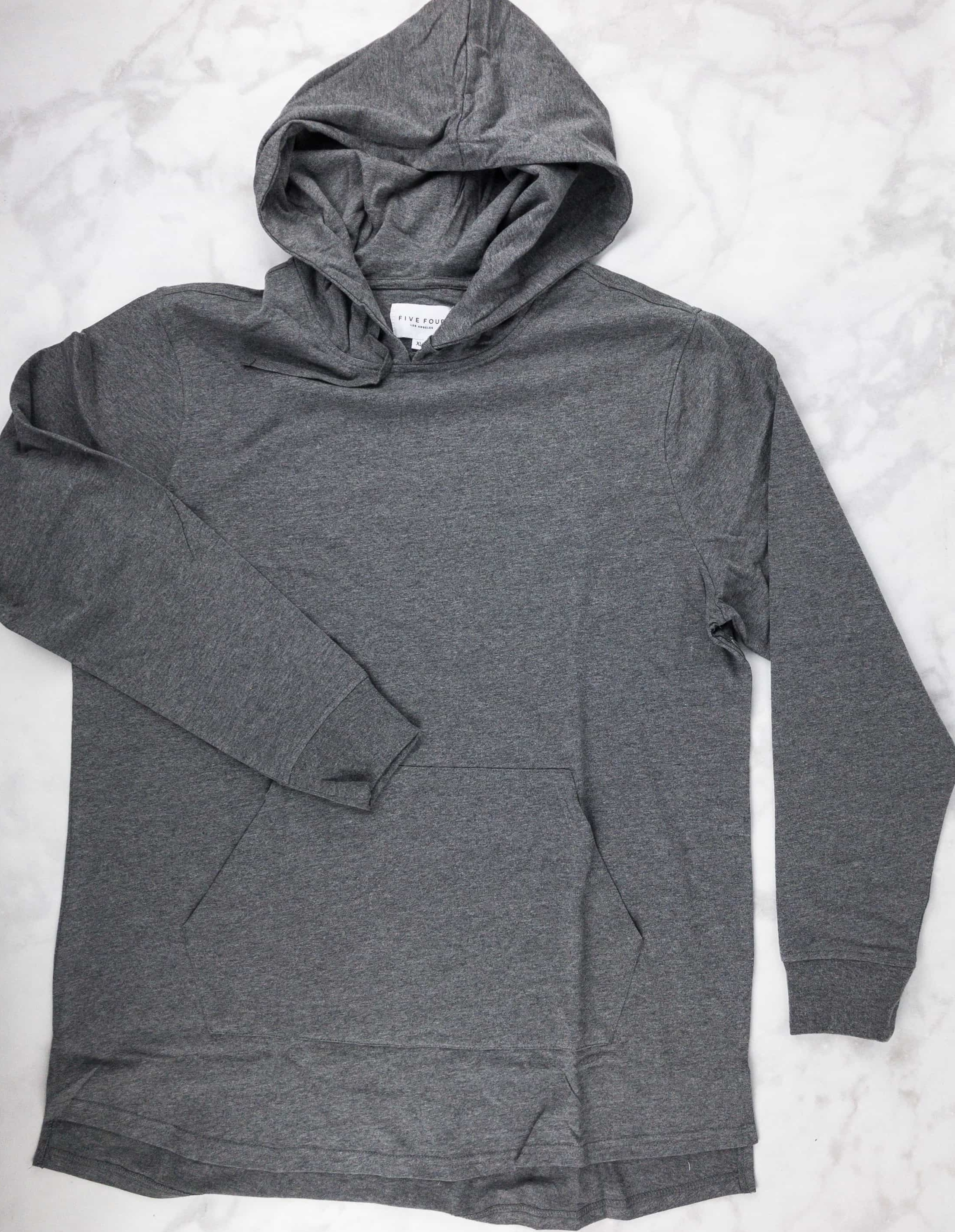 Bramble Pullover: This pullover is styled like the classic, Rocky style hoodie, with front hand warmer pocket and cuffed sleeves, but with a modern update. Instead of a heavy sweatshirt material, this pullover is mid-weight, so it is perfect for Fall layering. The pocket is partially sewn on the sides, creating a more functional storage space than a traditional warmer pocket. The drawstring for the hood is flattened, so it rests comfortably out of the way when not drawn. The fabric is a heathered charcoal.
Overby Relaxed Fit Jeans: Classically styled jeans in a washed deep indigo. The overall wash of the jeans is very light, leaving them very dark, save lighter patched on the thighs and some wrinkling effects on the upper legs and lap.
Lycra is incorporated in to the construction for a more comfortable fit and stretch. The pocket layout is a standard five pocket set. The thread used for all the border stitching is golden — more of a true gold than the orangey variety seen on some brands.
The back pockets have a little bit of wear applied to them for a lived-in look.
This was a great, simple, and versatile pair of items for Fall. I like the pull-over — I tend to get many zip hoodies, so it is nice to have a pull-over to use for layering. The jeans are very dark, but the wash pattern is very light, so they look very natural.
Five Four is an easy way to expand your wardrobe. You choose your fashion profile, so you get items that fit in with your general fashion sensibility, but you also tend to get items you wouldn't have thought to seek out. Returns are allowed for sizing issues only – this is not a try-before-you-buy service, but the items are generally such that they will easily find a home in your wardrobe. Five Four does designer collaborations and now offers a la carte pieces in their online store to further leverage your subscription items.
Have you tried Five Four?