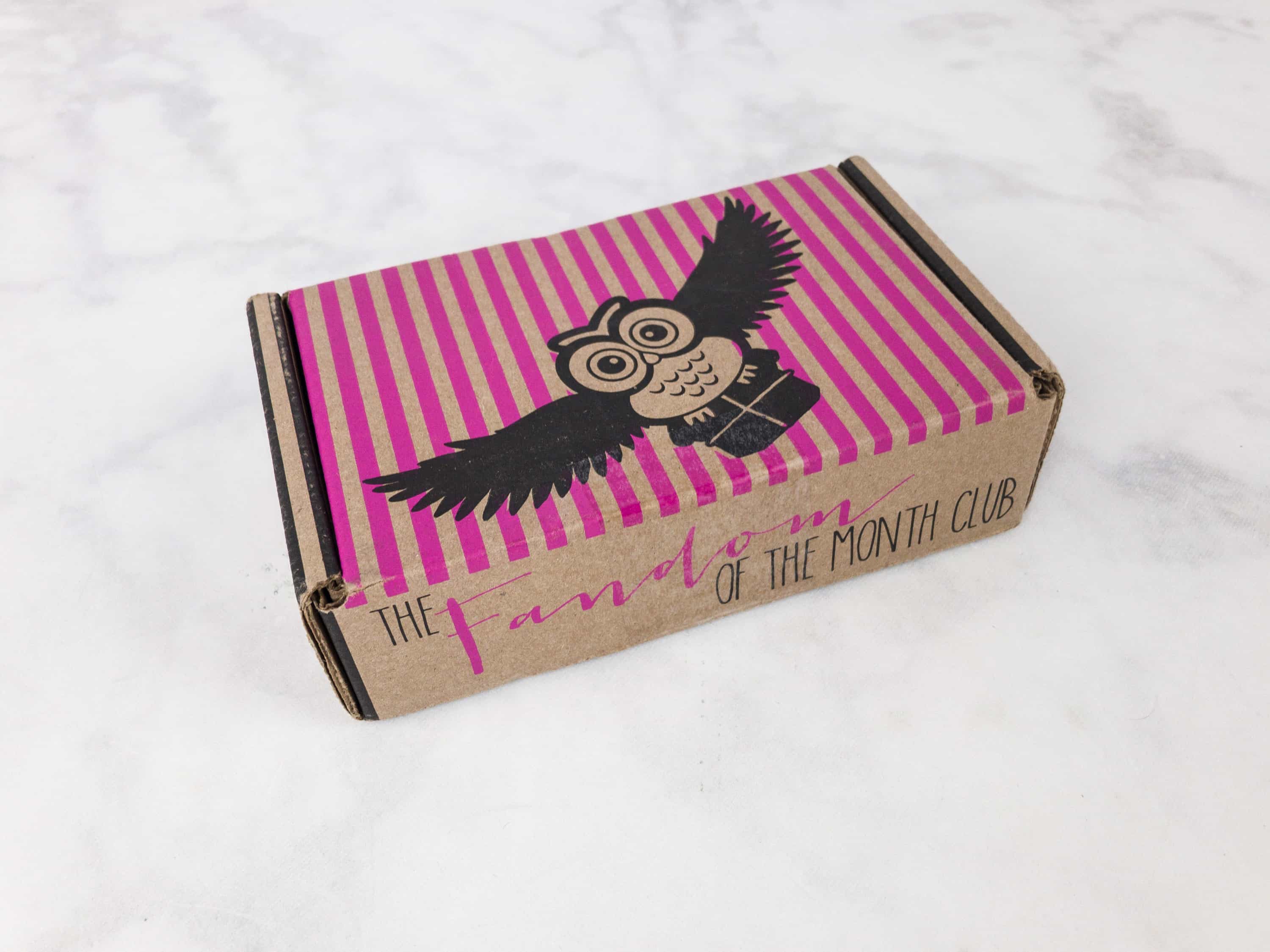 Fandom of the Month is a subscription that sends 3-4 geeky fandom themed jewelry pieces each month. It's $13 per month + shipping, which makes it an excellent geeky value.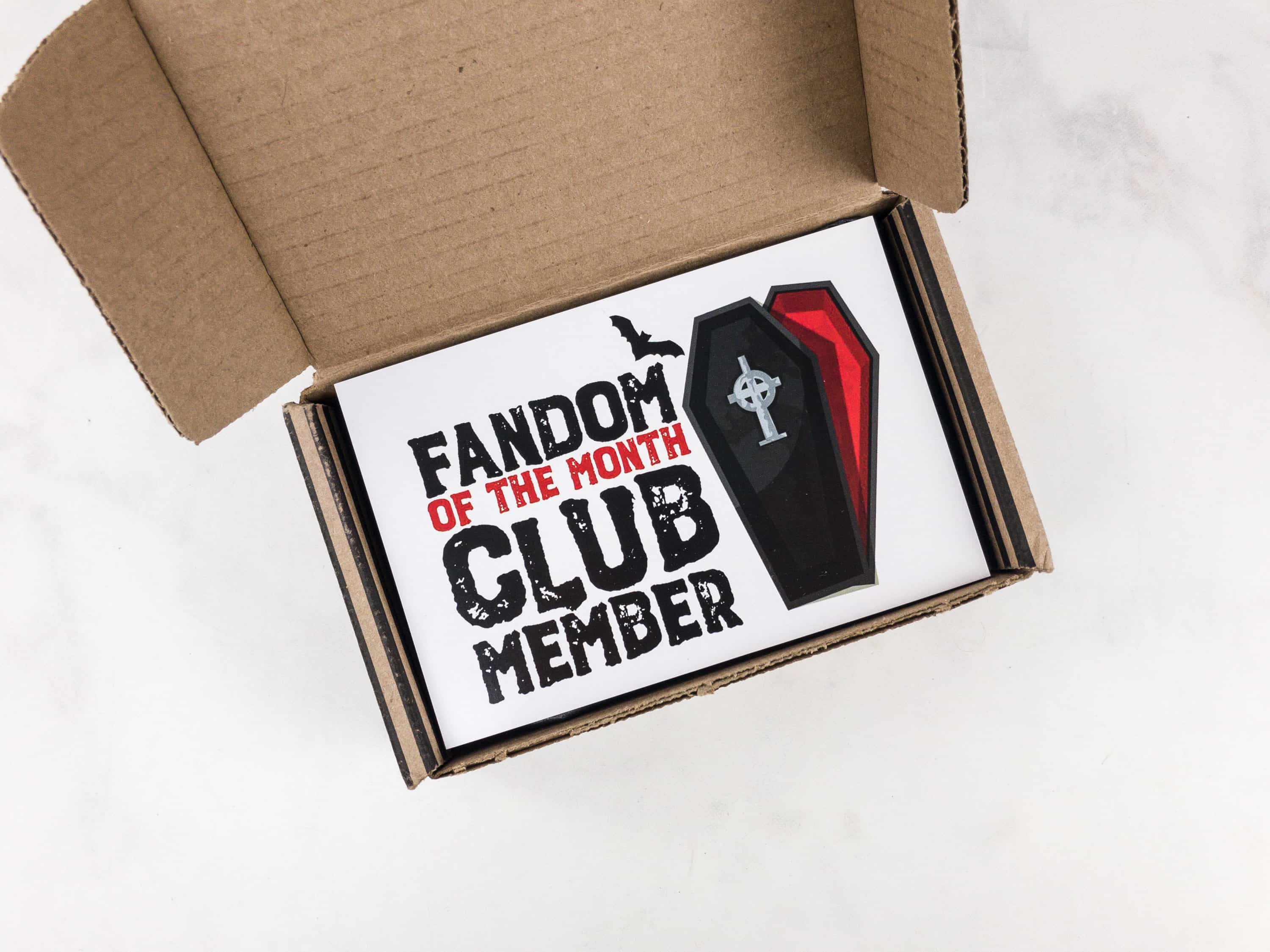 All the items are neatly wrapped inside green tissue paper. This month's box is Vampire-themed!
DEAL: Use coupon code NEWMEMBER to save $3 on your first box!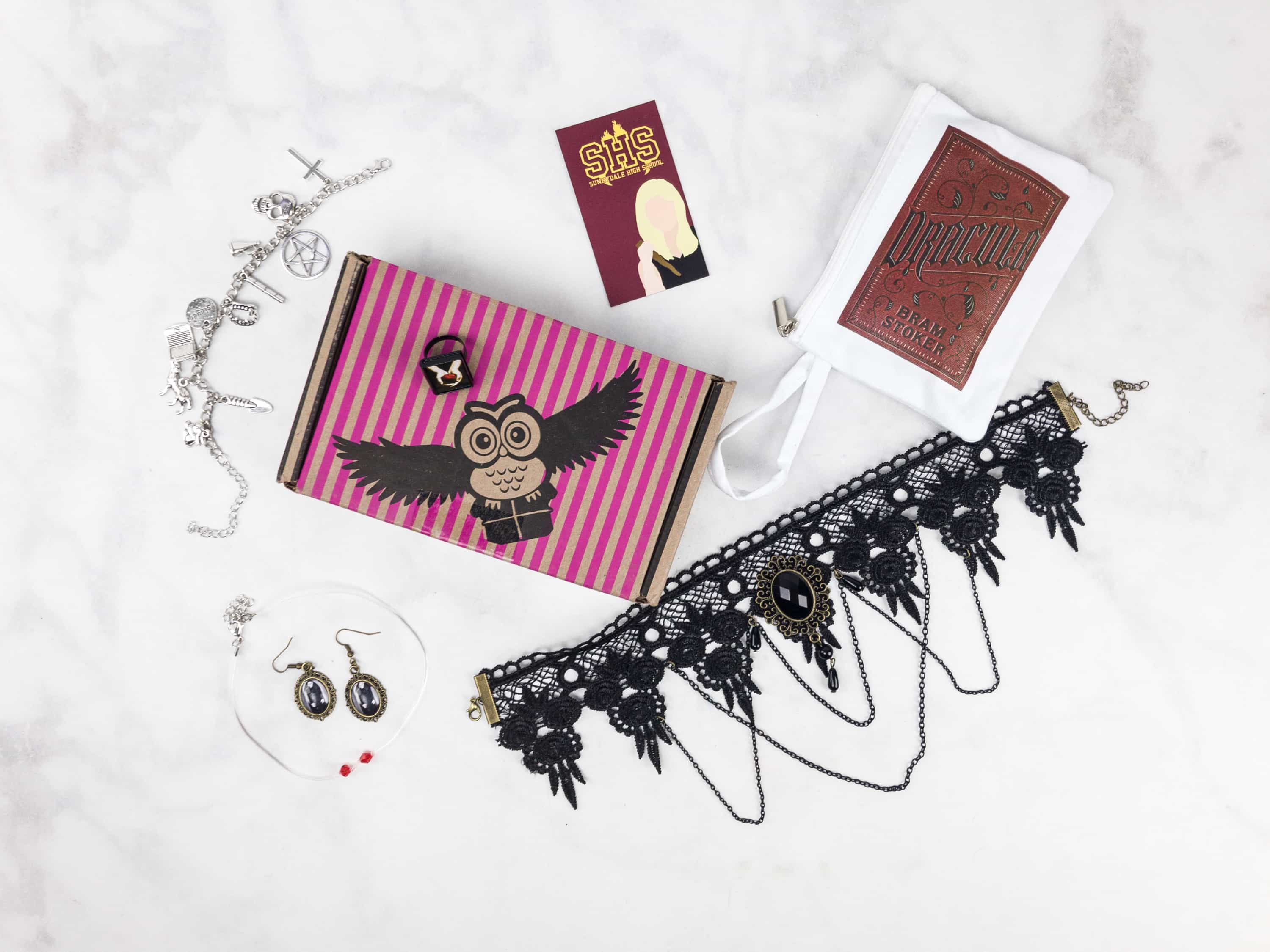 All the jewelry goodies this month!
Custom Printed Dracula Pouch. This is a cute printed pouch and I love these for keeping fandoms separate. It makes the pieces super easy to locate. And who else can represent the Vampire-dom best other than the Count?  This white pouch features a classic Dracula font design.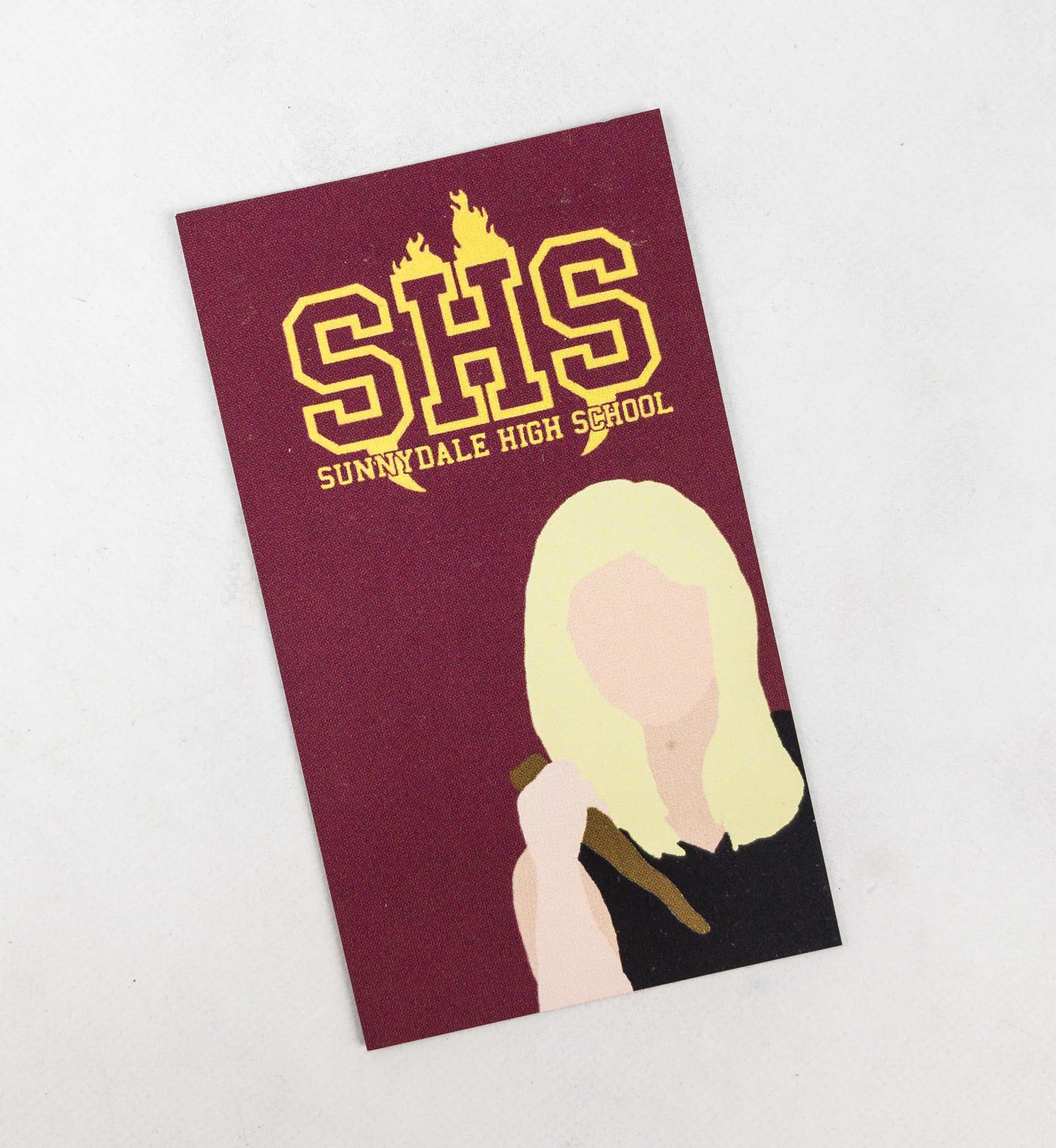 Sunnydale High School Magnet. Talk about vampires won't be complete without mentioning Buffy-related stuff! And here she is on a magnet with a stake, ready to slay!
Slayer Charm Bracelet. This silver charm bracelet is also inspired by Buffy and features 11 charms related to the TV series. It has a lobster clasp that can easily be attached and adjusted. Among the charms, the cross, pentagram and the skull are the ones that are easily recognized.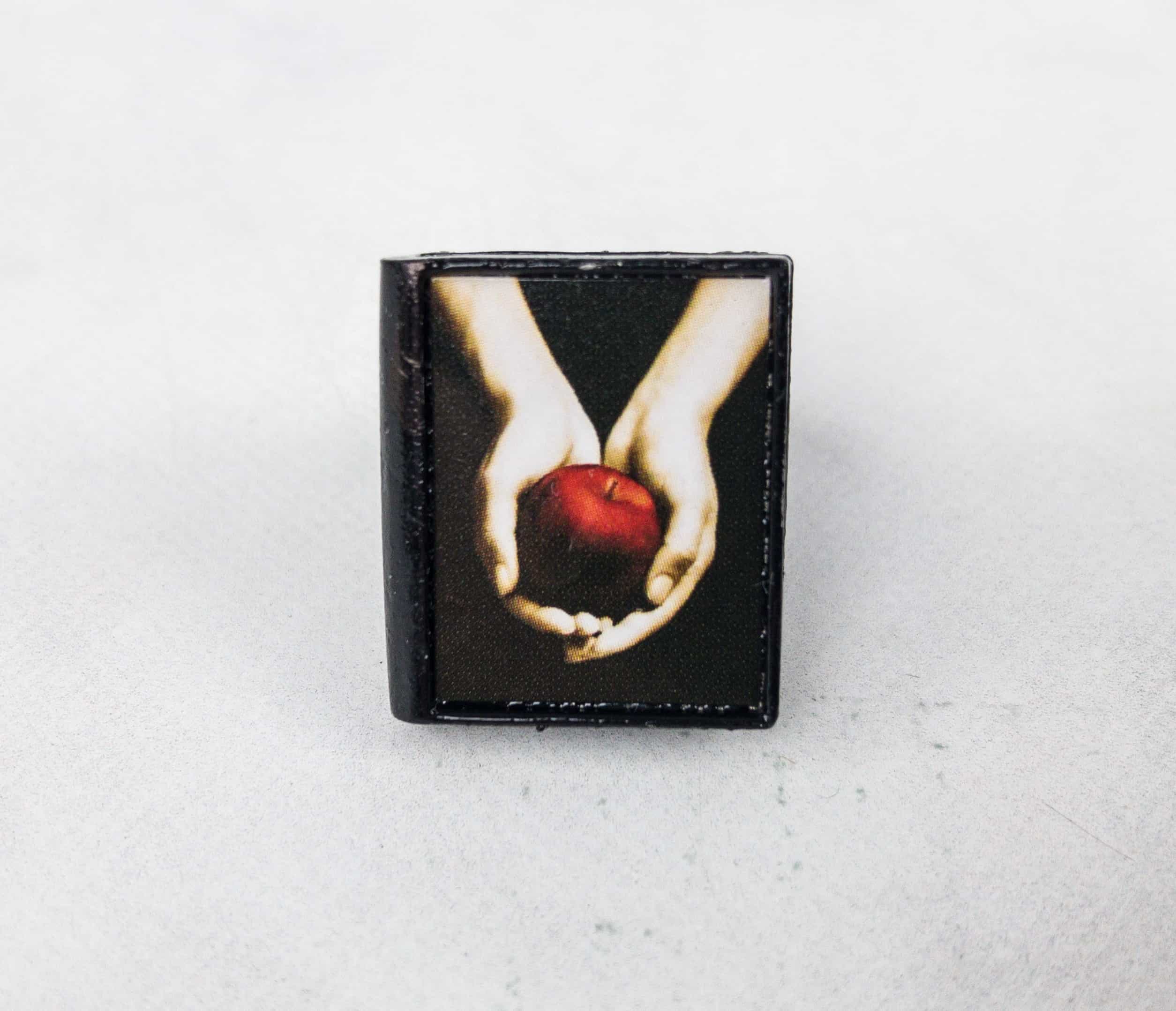 Twilight Book Ring. This ring features the iconic cover of the first book of the Twilight series.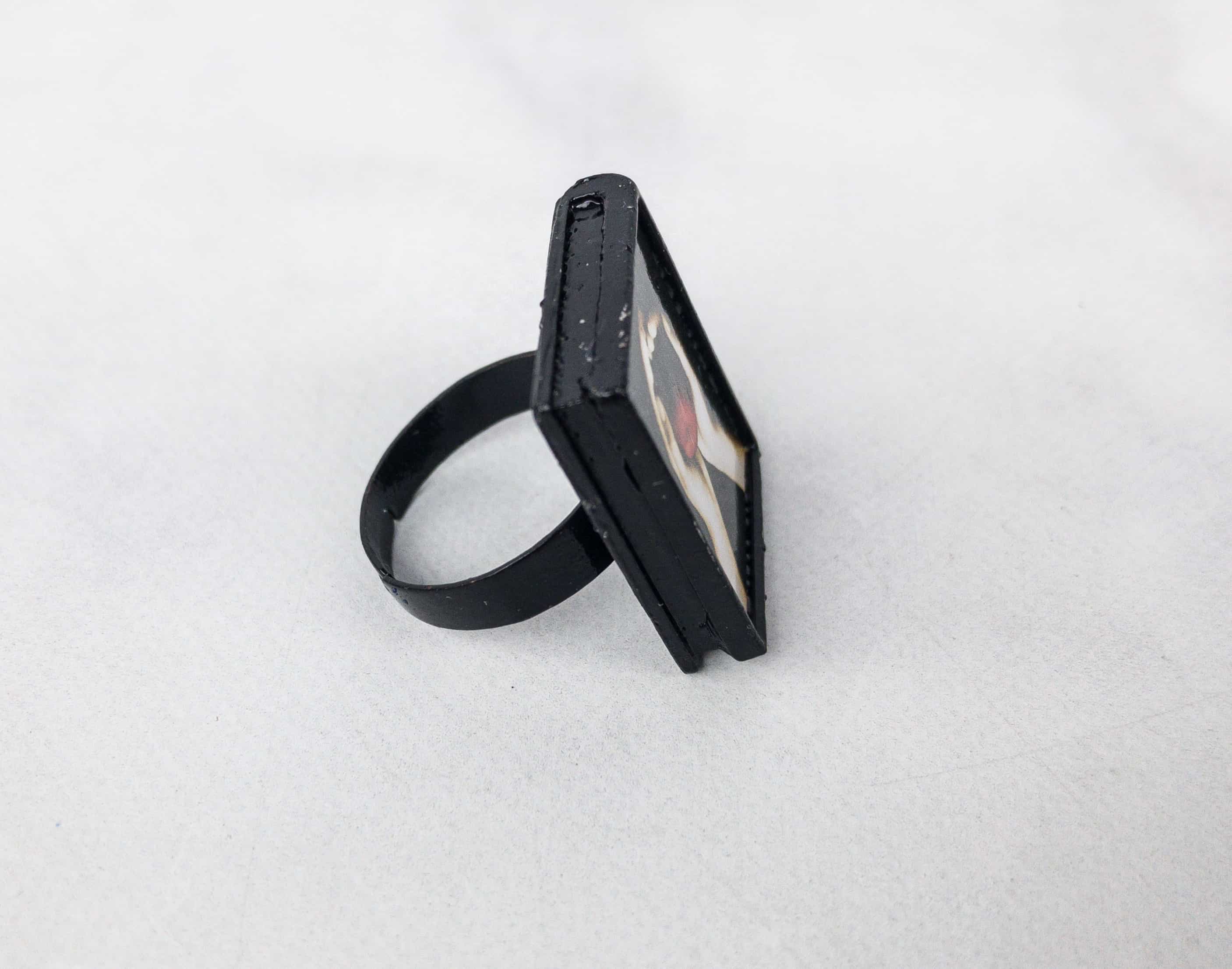 The Twilight book cover represents the forbidden fruit, because Edward and Bella's love is forbidden. Can you believe it's been more than 10 years since it was released?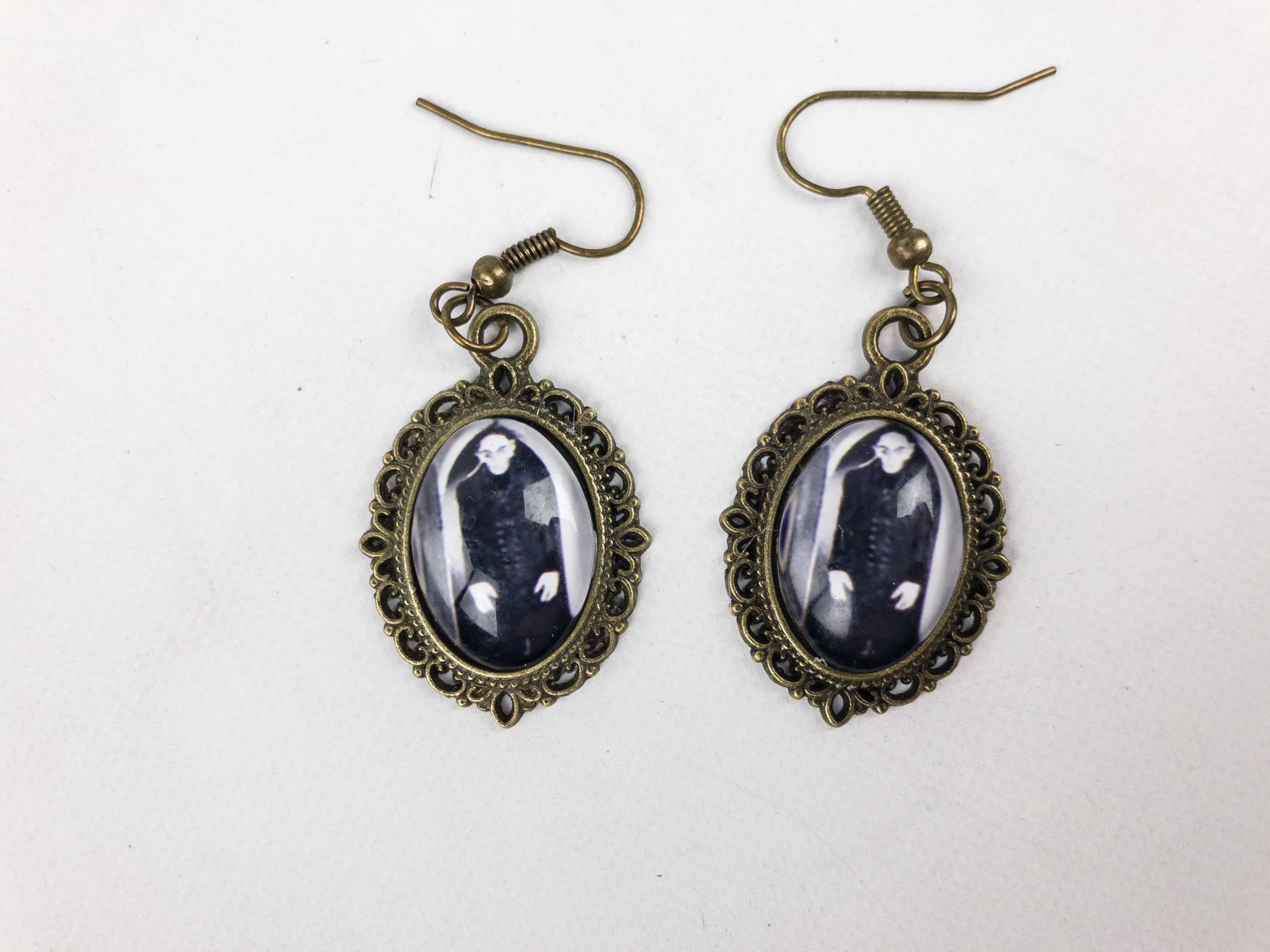 Dracula Vintage Earrings This pair of vintage earrings features a photo of Count Orlok from the vampire expressionist movie, Nosferatu.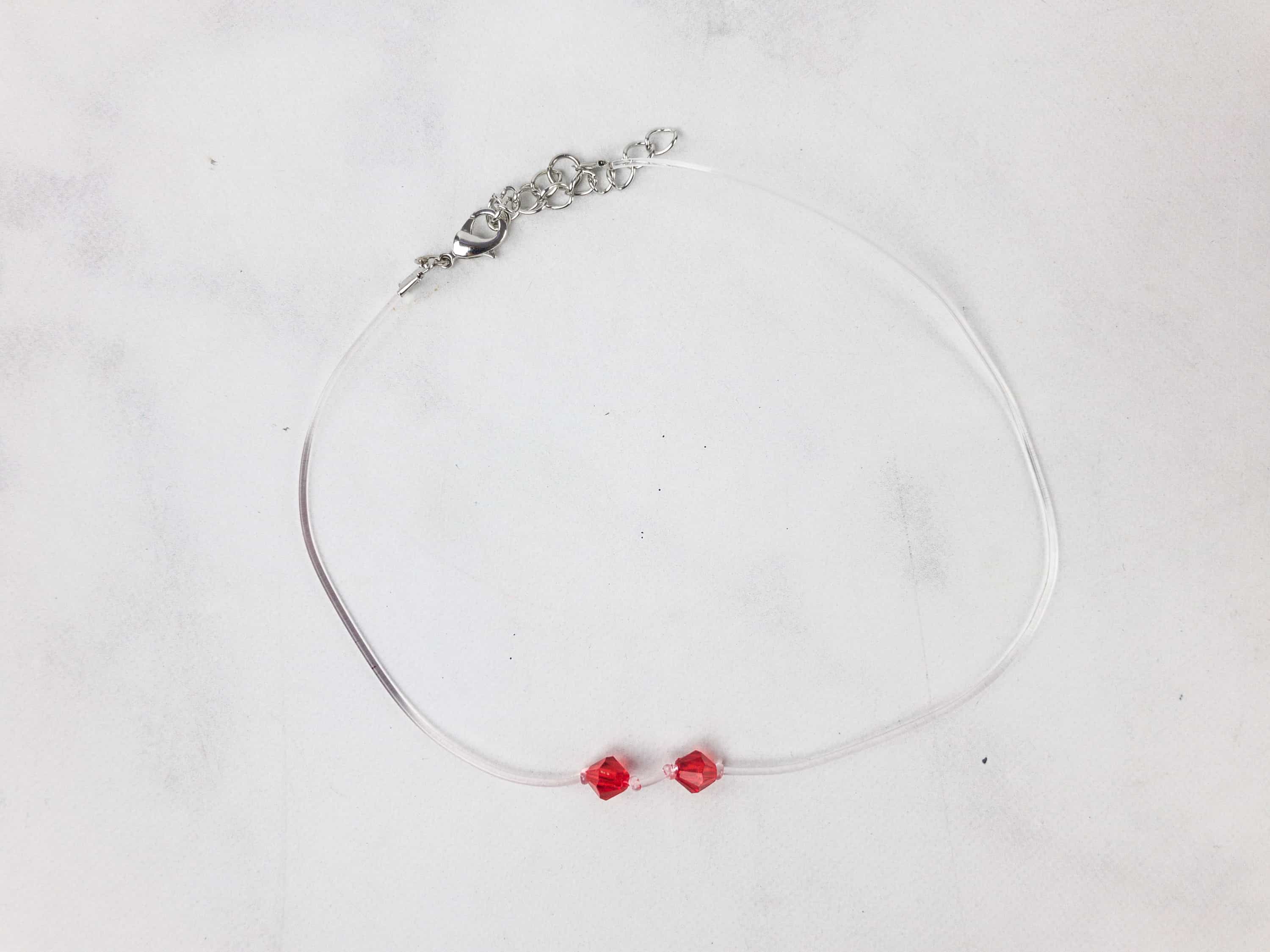 Vampire Bite Choker. This is a nylon cord necklace with 2 red beads that will look like vampire bite marks when worn.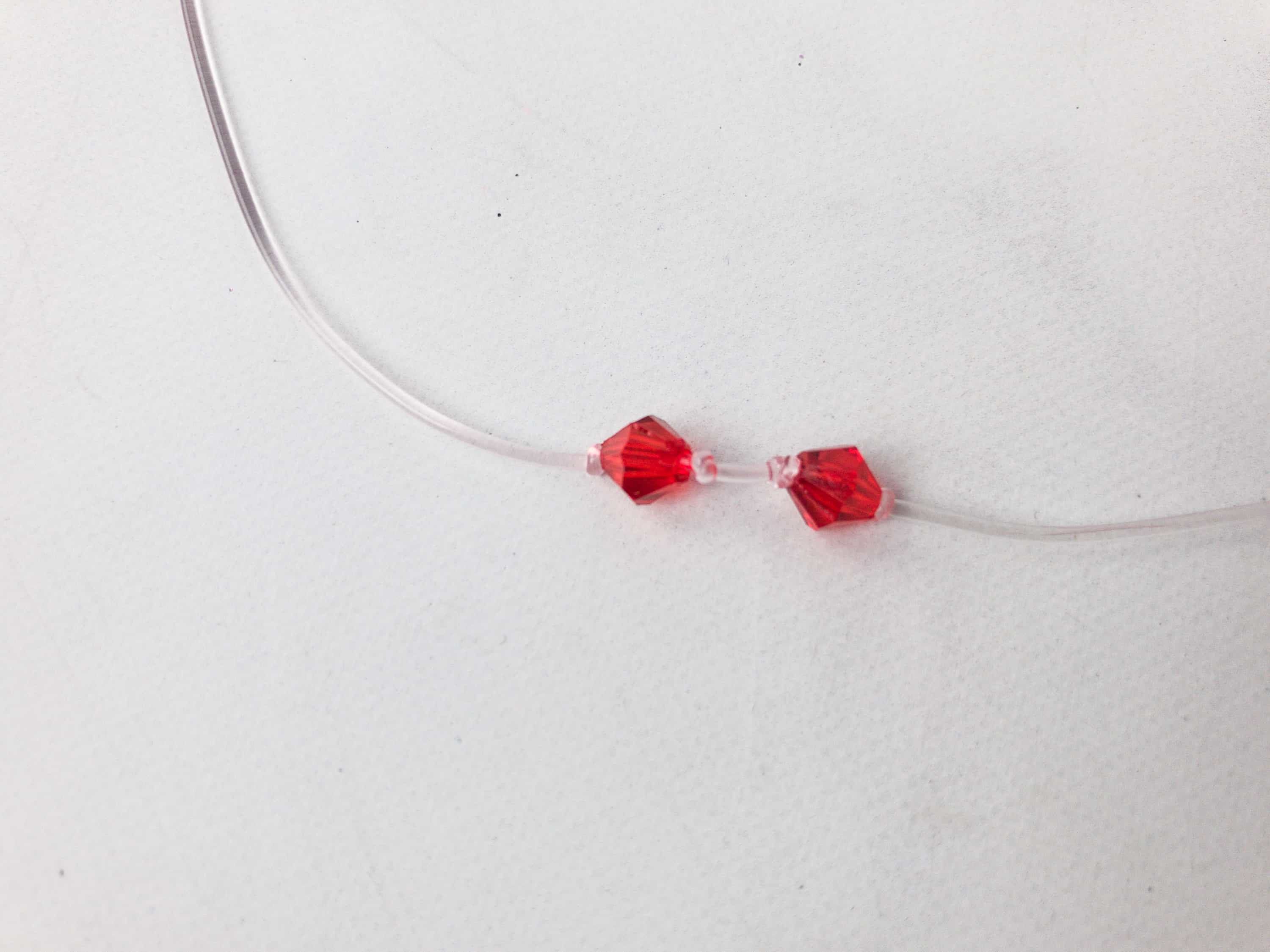 The nylon cord is kind of transparent so all that can be noticed are the beads. Awesome idea!
Black Laced Statement Necklace. A romantic-style vintage lace necklace that looked exactly like it has been pulled out of an old movie. It has a picture-sized black stone pendant, and the metal parts are made of zinc alloy. It also has a rope chain and a lobster claw clasp. It will look regal especially when paired with classic-looking, and dark-colored low neckline dress or top. I totally wore this on Halloween!
The theme of choice for this month's box is perfect for the season of scare. I love the lace necklace and the charm bracelet, they go well together! I just wish that they included a ring that looked a little more classic instead of a book cover. Also, I think the earrings will look great even without the count's picture on it. Still, it was a great box to celebrate Halloween and you cannot beat the price!
Have you tried Fandom of the Month? What did you think of this month's box?