FabFitFun Box is a quarterly women's subscription box that promises fabulous beauty, fashion, and fitness items every quarter, full size and premium.
This box is currently still available!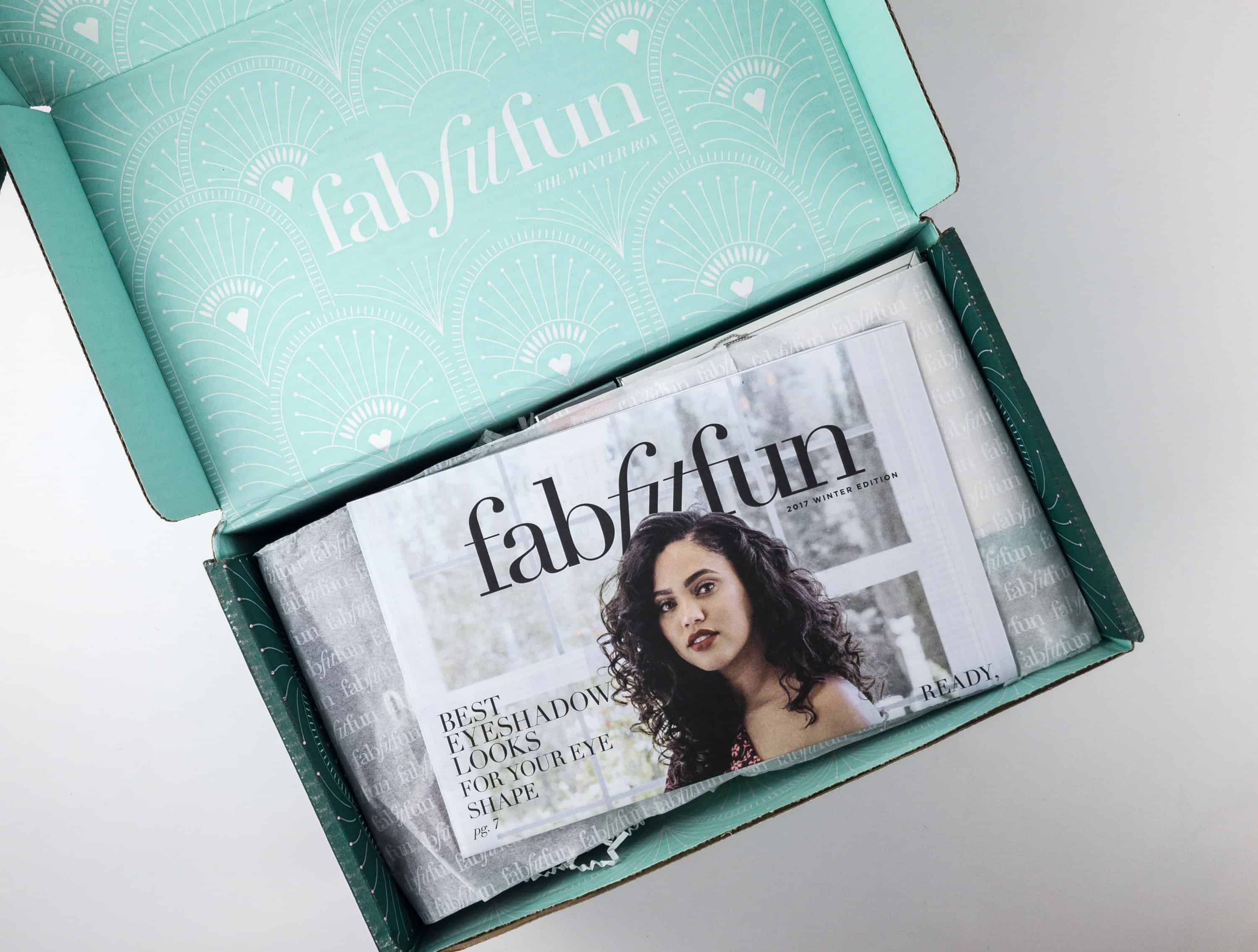 The outside box has a fun and pretty design – they're different every quarter!
DEAL: You can use coupon code FAB10 to save $10 on your first box. This box is still available!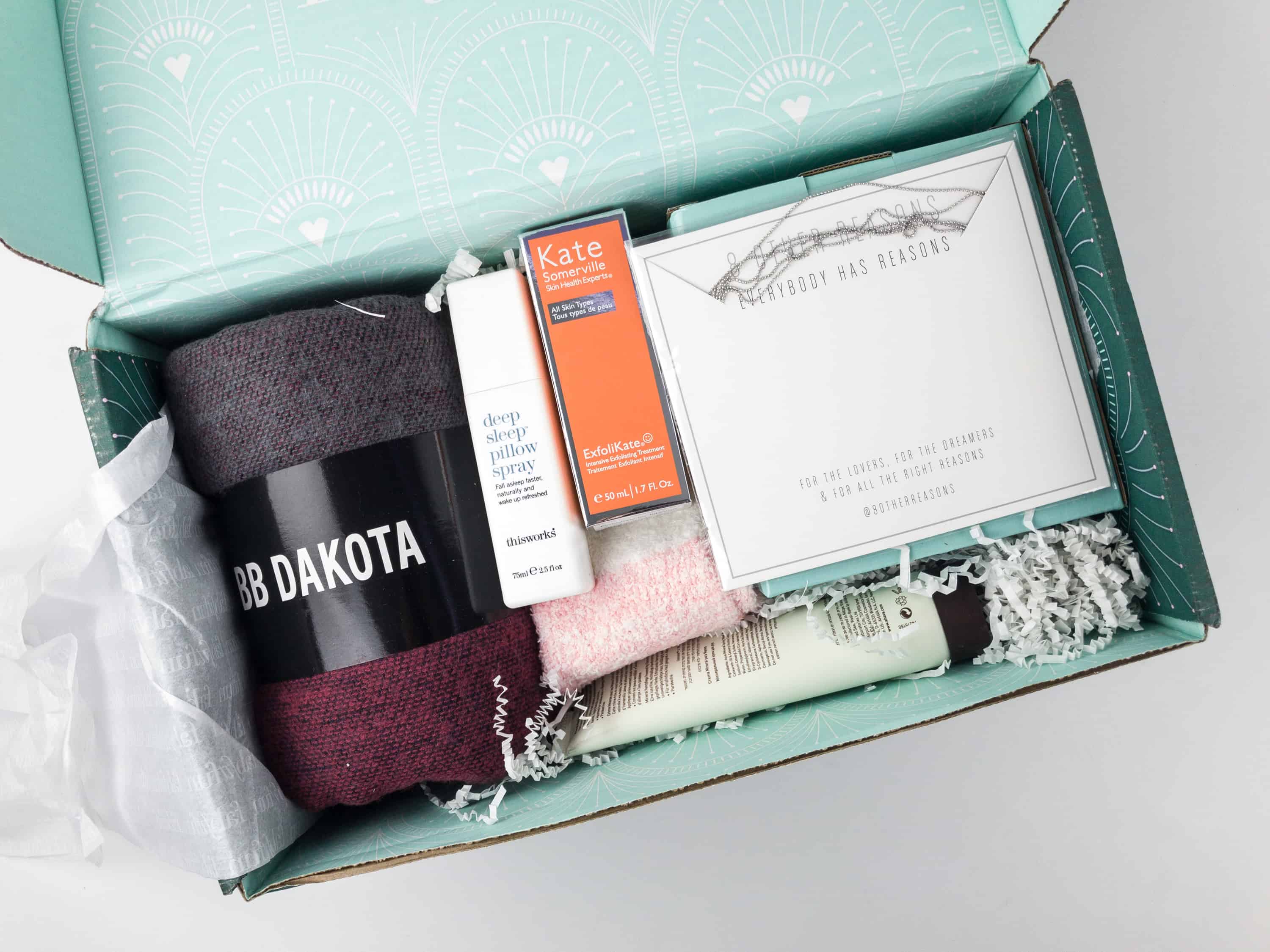 This box is packed full of goodies, as it is every season.
A large format mini-magazine comes in the box.
It provides all the details on the products, plus fun lifestyle articles too!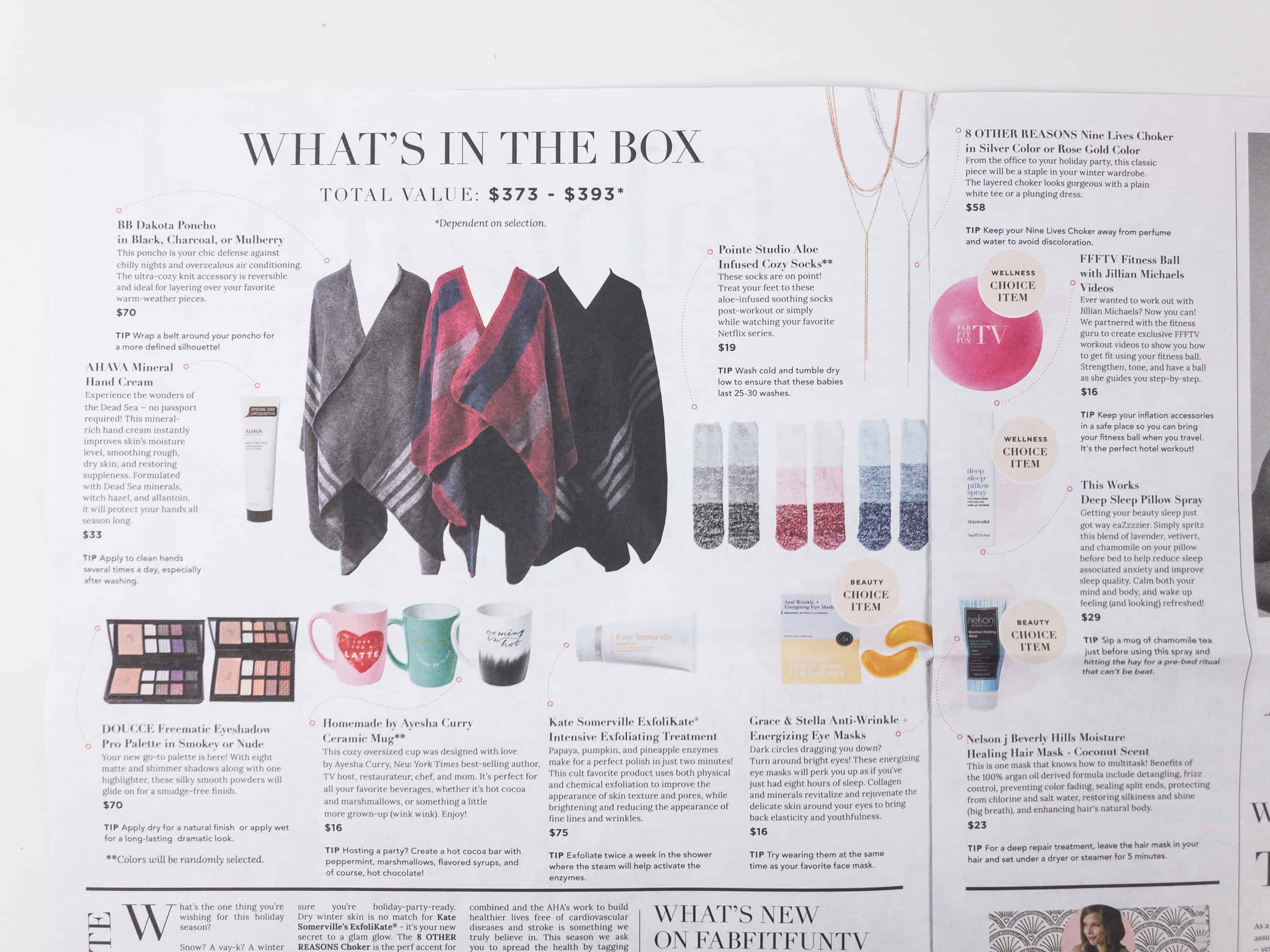 A full page gives details on every item in the box and all the item variations.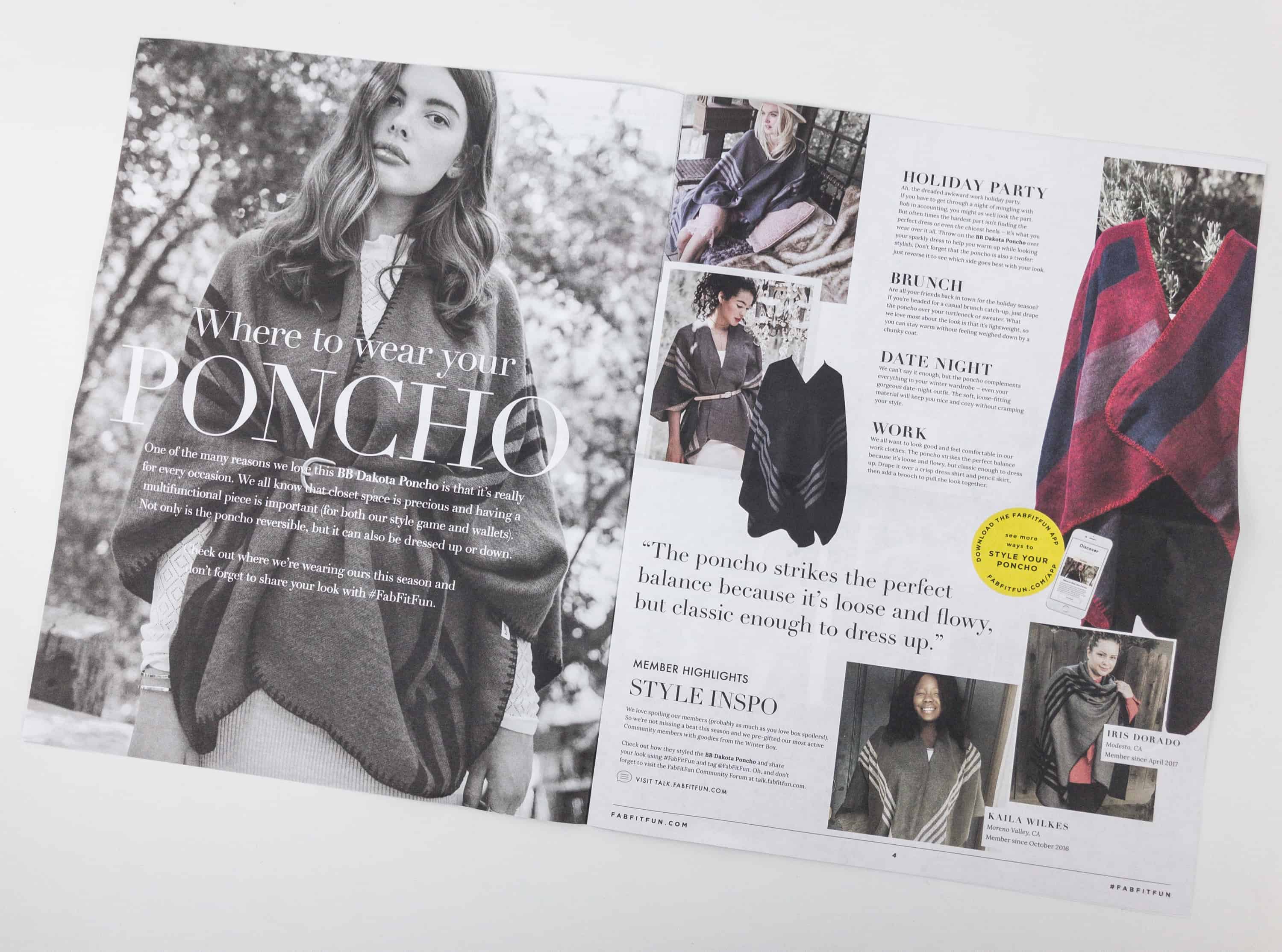 There are also styling tips…
…and feature articles, like this interview with Ayesha Curry!
More beauty tips for the beauty junkie!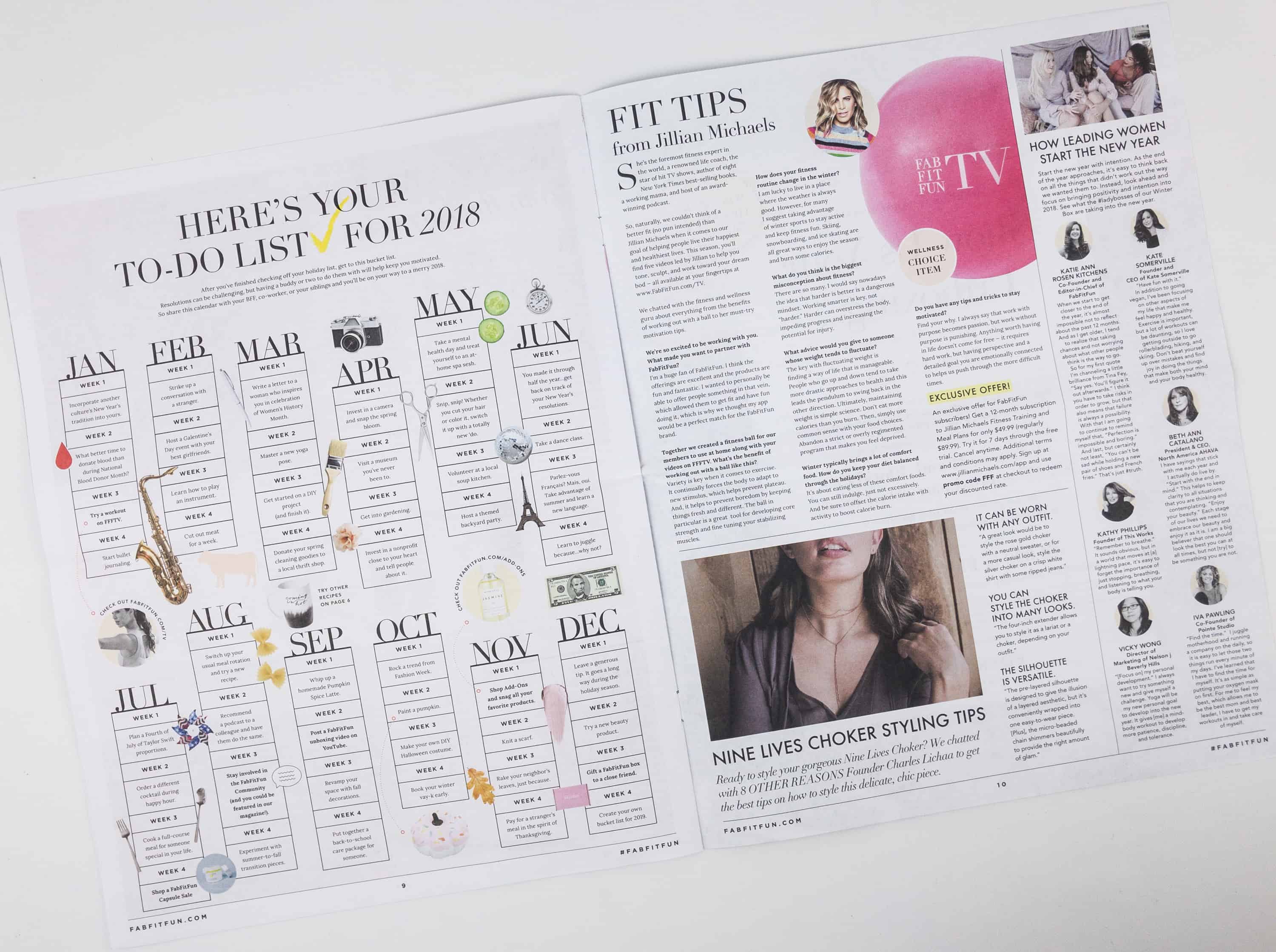 It's really jampacked.
I absolutely love that they partner with and highlight a new important charity each quarter.
A little more info about American Heart Association.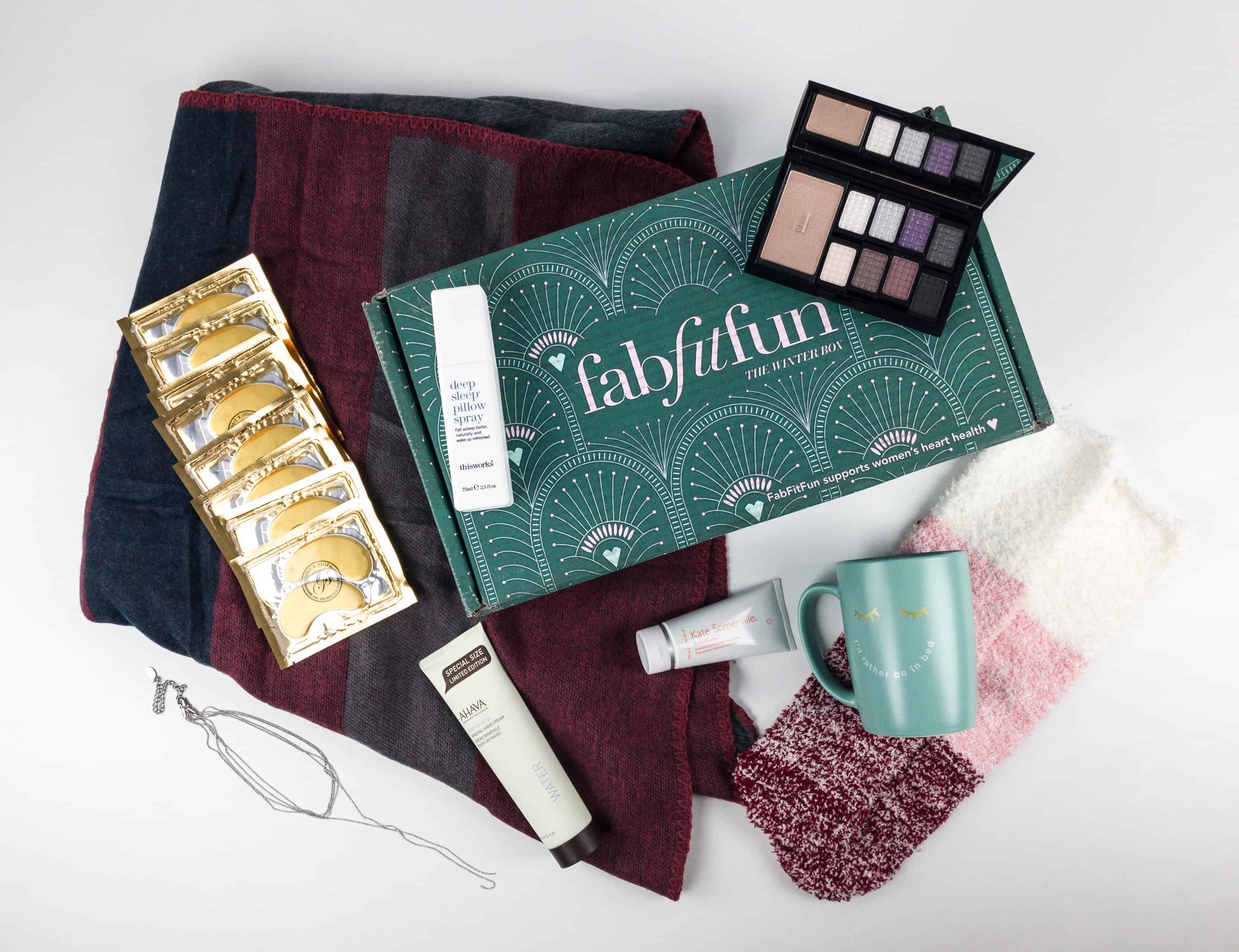 Everything in the FabFitFun VIP Box for Winter 2017! There are a few item variations that are detailed below.
Everyone Gets – but Select (Annual) Members Choose Variations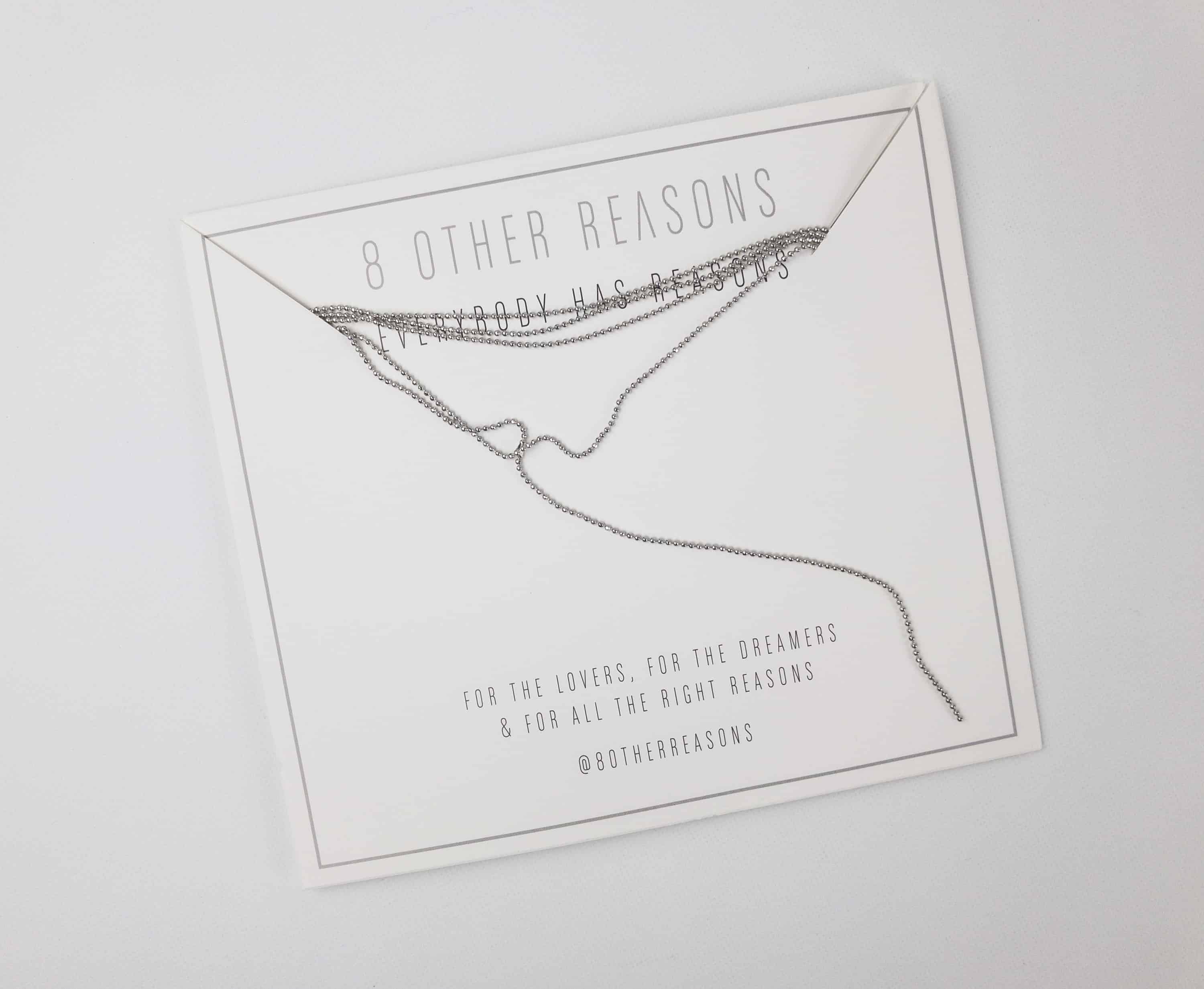 8 Other Reasons Nine Lives Choker In Silver ($58) A lovely multi-layered accessory that would look great whether at the office or at a holiday party. Other subscribers might have received it in rose gold.
It measures approximately 14″ in length, while the drop chains measure approx 4.5″ – 5″ dangling.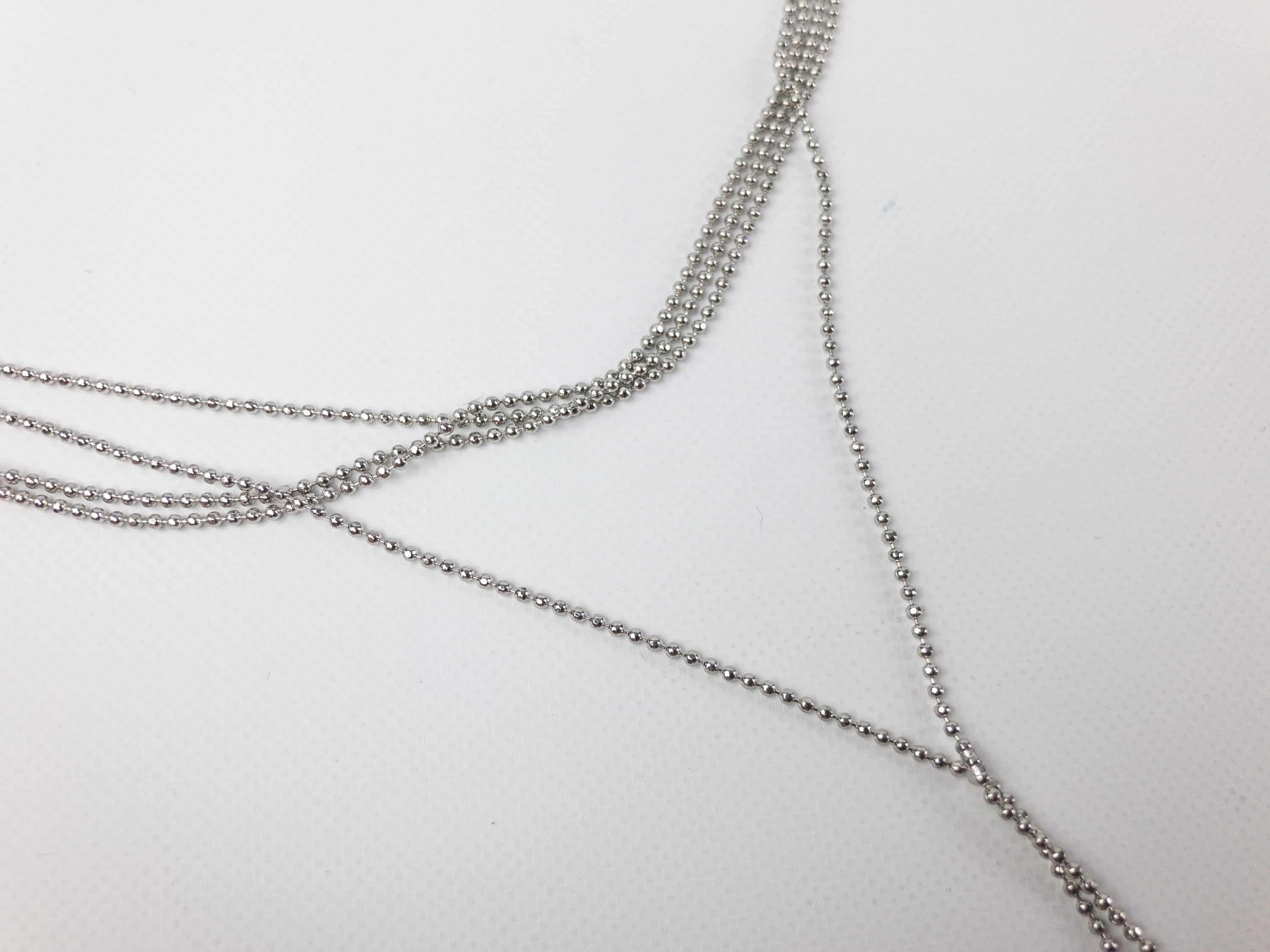 FabFitFun suggests to wear it with a plain white tee or a plunging dress.
Doucce Cosmetics Freematic Face Palette (Smokey or Nude) ($70)
Doucce Freematic Eyeshadow Pro Palette In Smokey ($70) An 8-color eyeshadow palette with beautiful smokey colors. The other variation subscribers might have received is Nude. Annual members were able to select!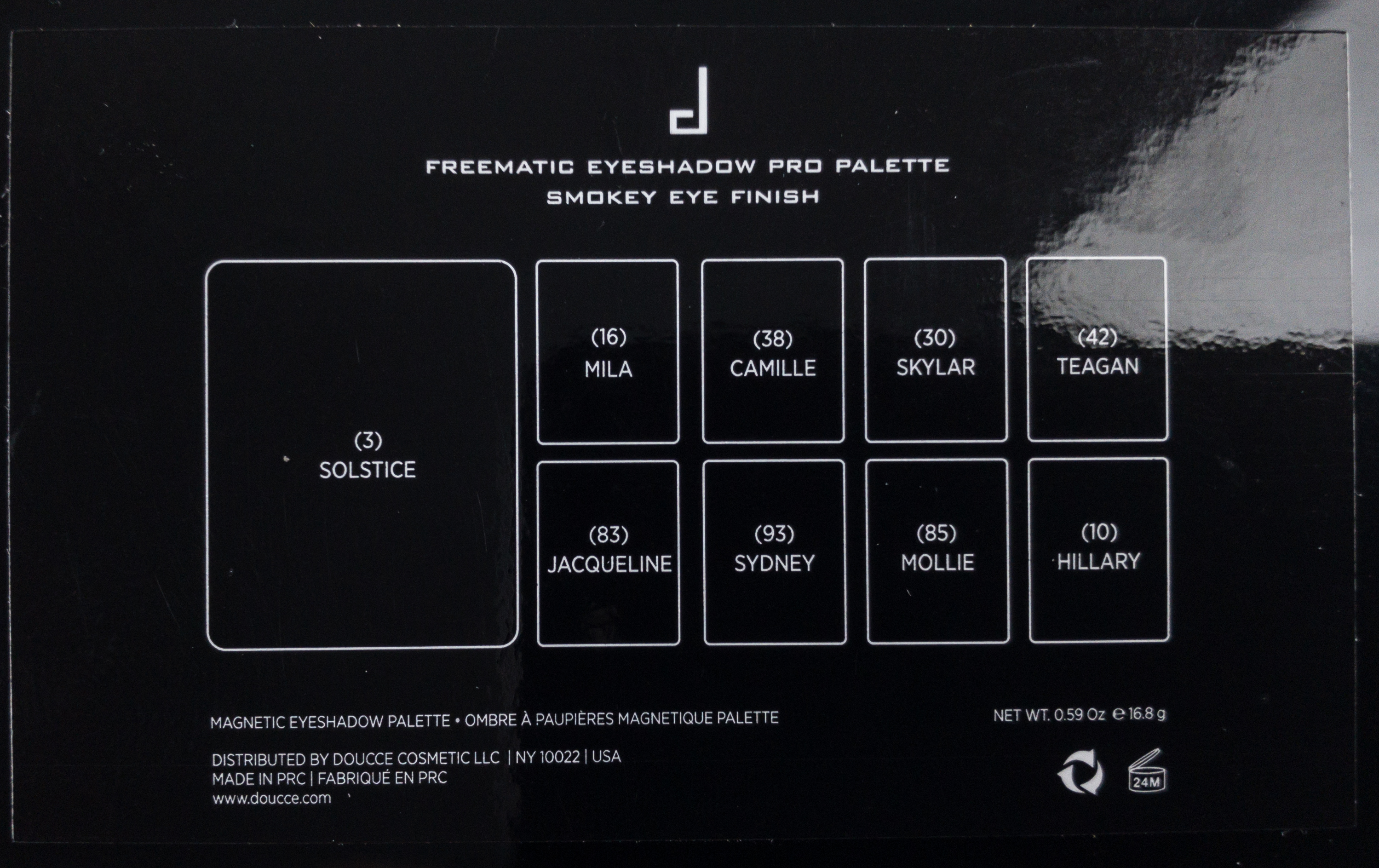 The palette has a combination of matte and shimmery shades, which is awesome for blending!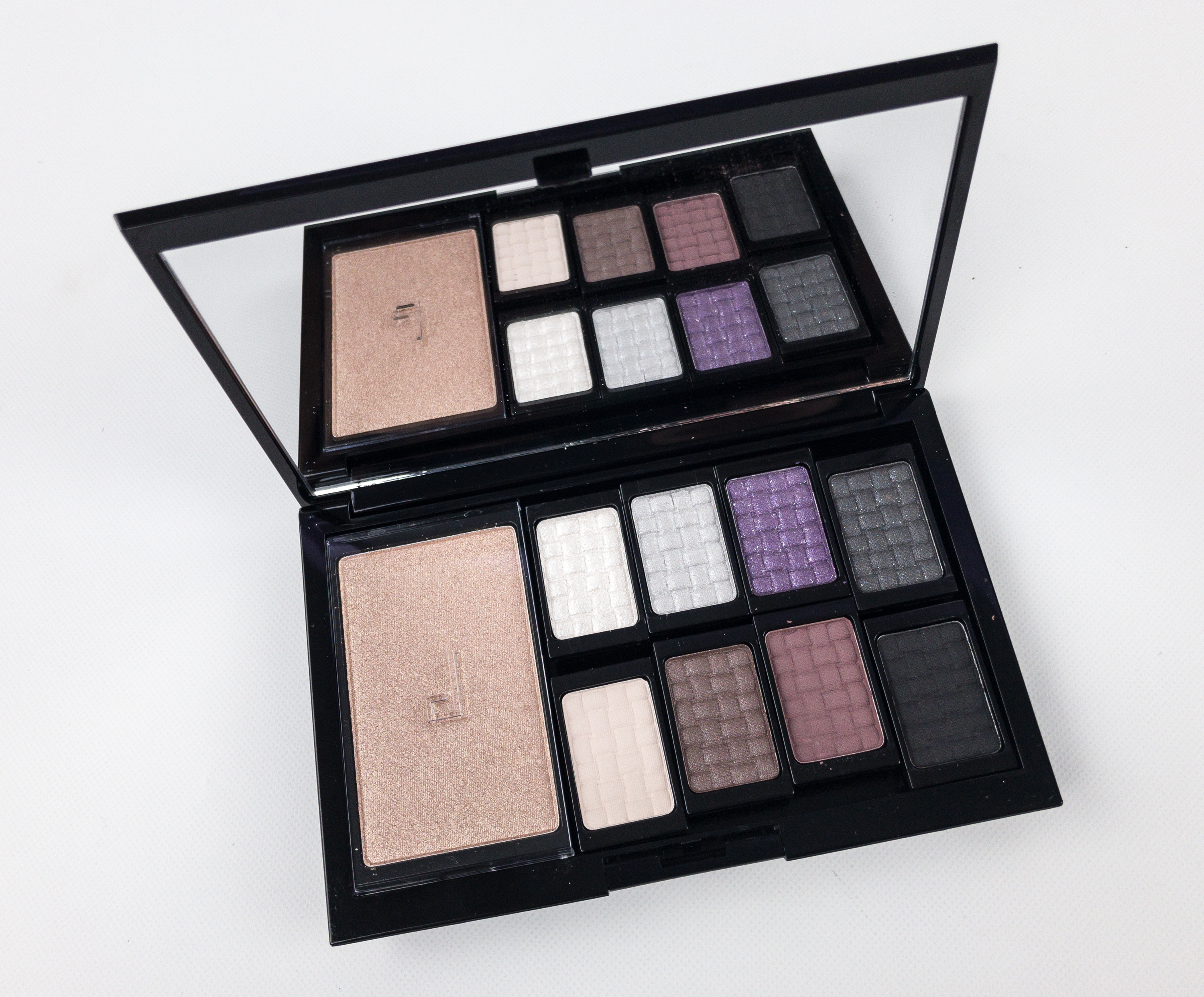 The powders glide well on the skin, and they don't crease or smudge.
FabFitFun suggests to apply it dry for a natural finish or wet for a dramatic look. The great thing about this palette is that you can swap out the shadows and indeed – I may have some blushes around here where I can customize my own palette!
BB Dakota Poncho In Mulberry ($70) This is a winter must-have!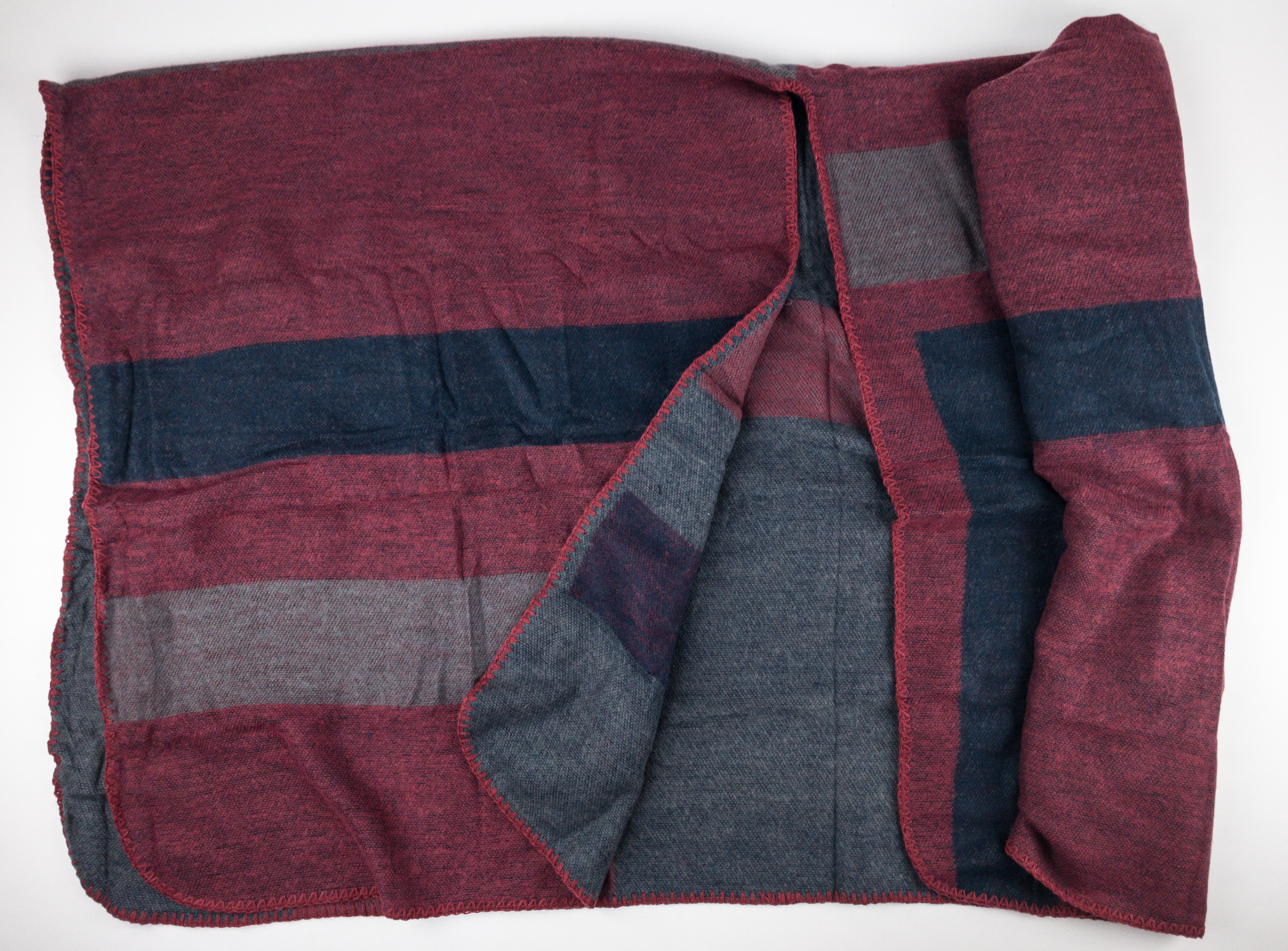 It's comfy and cozy, while being fashionable too.
It is also reversible and ideal for layering. There were 3 color choices for annual members – Black, Charcoal, or Mulberry – and everyone received one.
Everyone Gets – But there may be random Variations (No Choice)
Pointe Studio Aloe Infused Cozy Socks ($19) These are actually soothing on the feet! The socks are made of 98% polyester and 2% spandex, and infused with aloe.
It lasts 25-30 washes, which means you can wear it on so many winter nights while you're watching Netflix. Other colors are blue and black.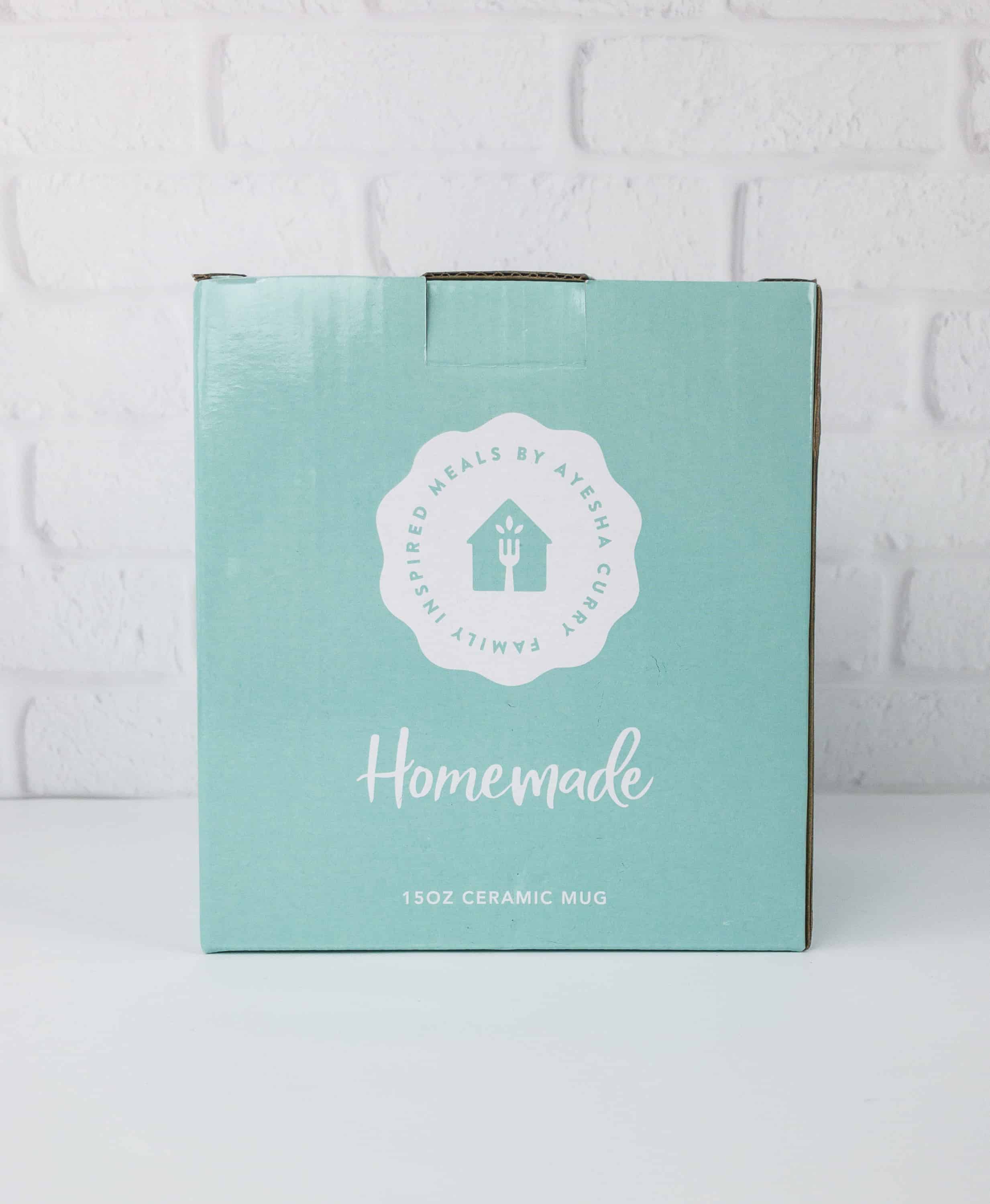 Homemade By Ayesha Curry Ceramic Mug ($16) An oversized cup designed by Ayesha Curry.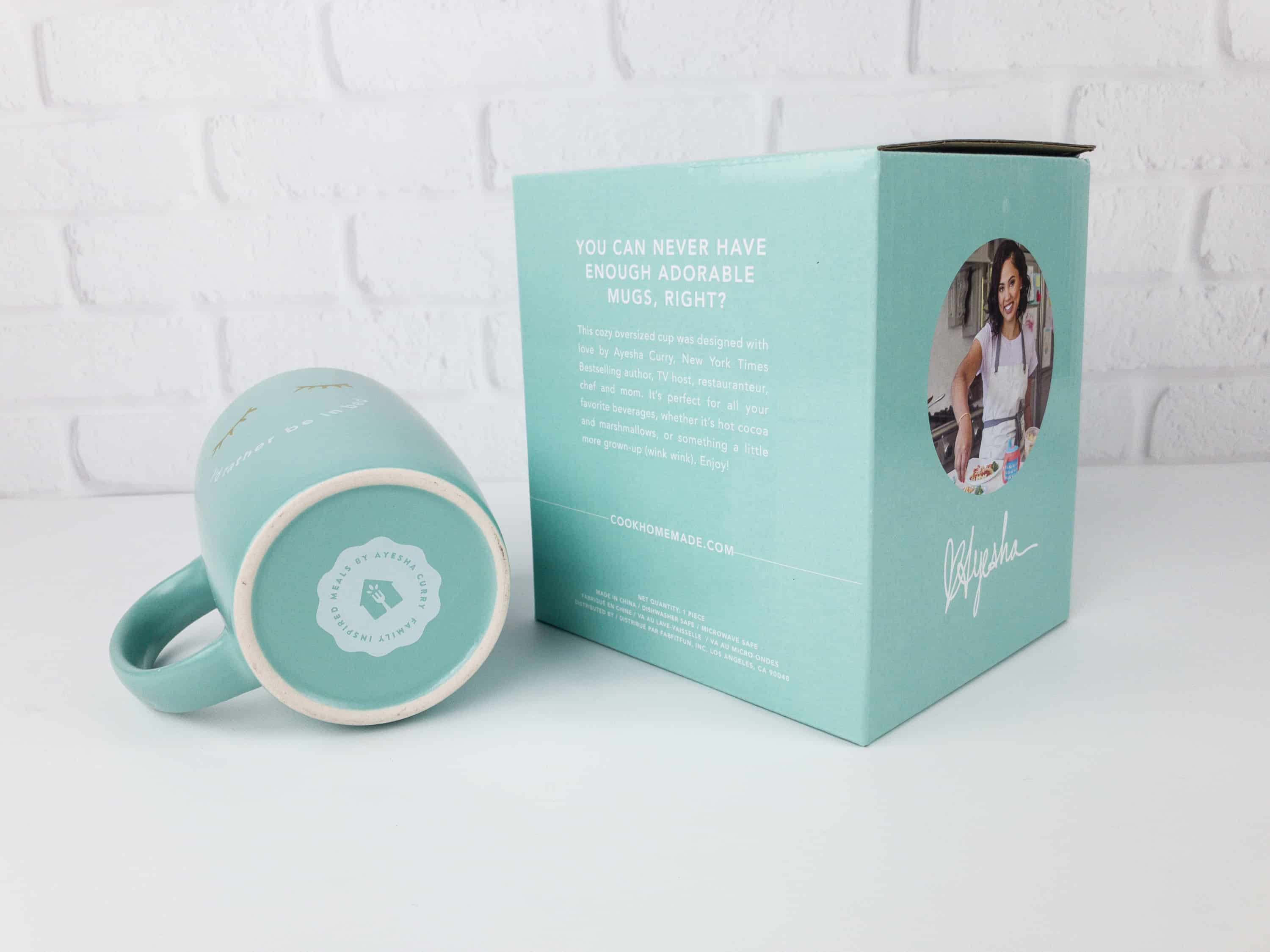 It comes in a pretty mint green box.
Great for hot beverages on winter mornings when you'd rather be in bed. Subscribers will get 1 out of 3 designs. Ayesha Curry has her own meal subscription, Cook Homemade!
Ahava Mineral Hand Cream ($33) Packed with Dead Sea minerals, this cream provides deep nourishment for dry skin. It's lightweight and non-greasy, perfect for daily use.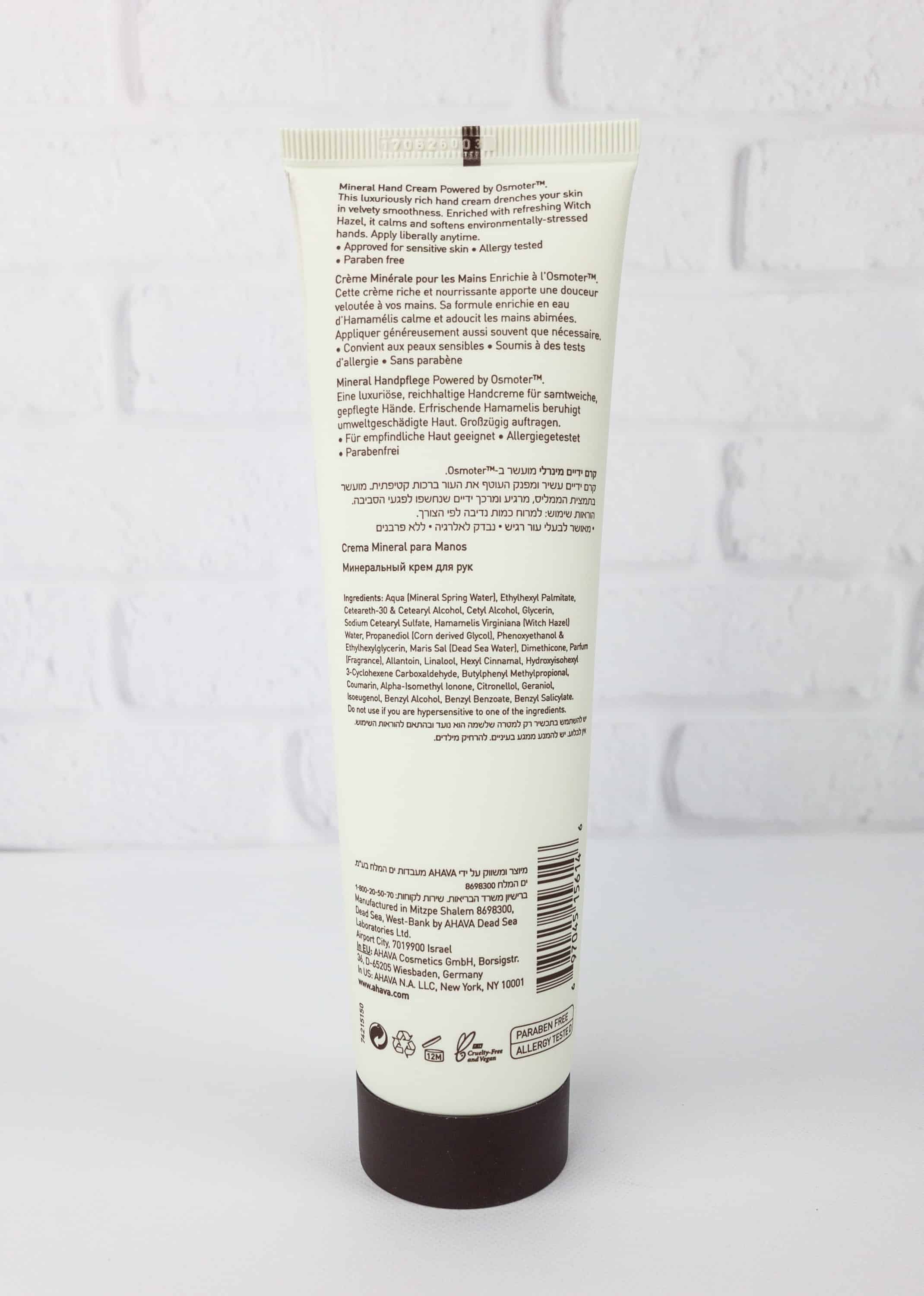 I like its light scent! Plus, it's free of paraben, petroleum, GMOs, animal-sourced ingredients, mineral oil, SLS/SLES, and phlathates. I nearly always grab a small travel size tube of this hand cream for travel because I find it particularly soothing, so I'm really pleased to have the full size for winter months.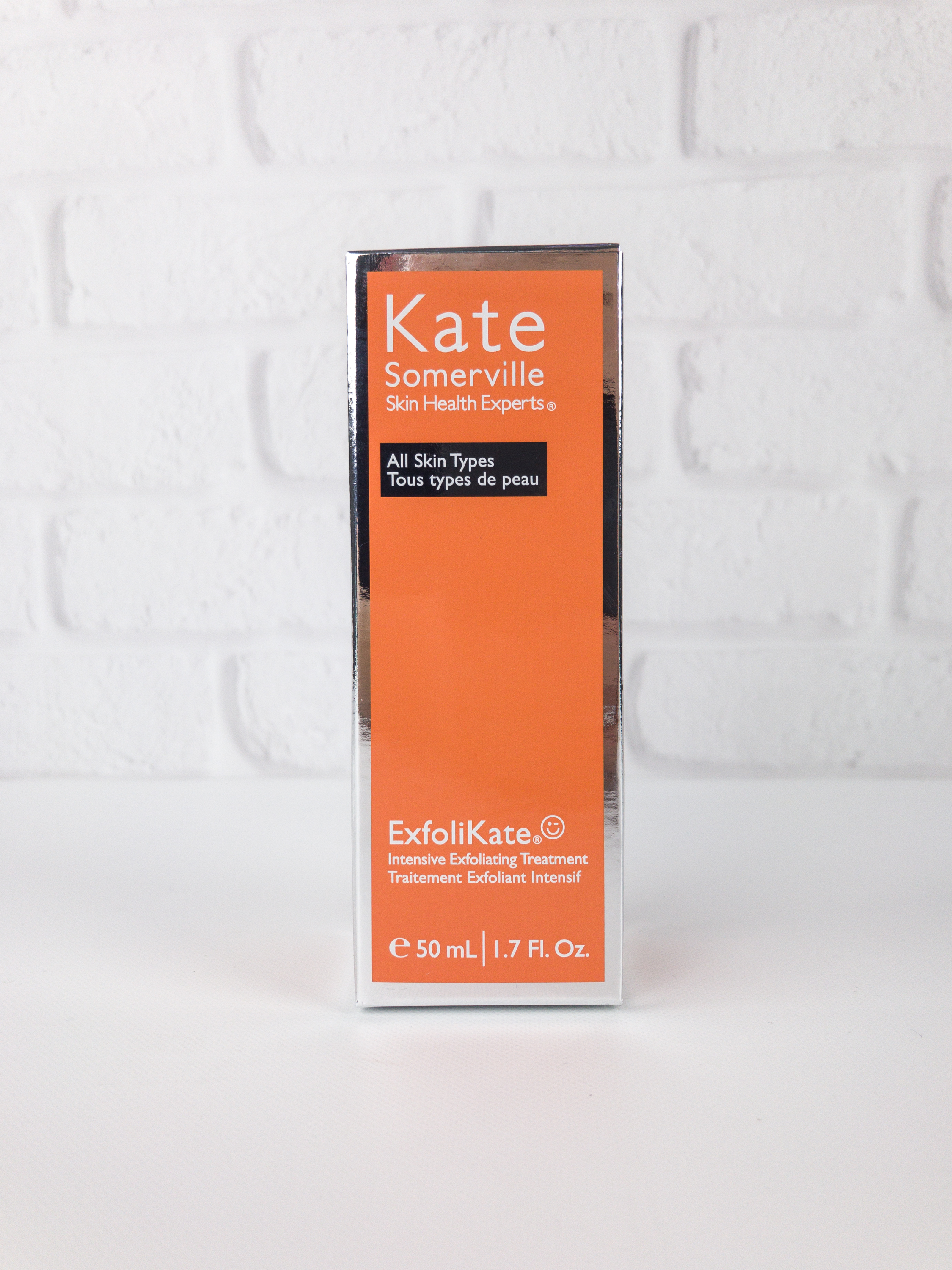 Kate Somerville ExfoliKate Intensive Exfoliating Treatment ($75) A dual-action formula that exfoliates and polishes the skin at the same time. It contains papaya, pumpkin and pineapple enzymes.
It came with a coupon code which can be used at KateSomerville.com.
FabFitFun says it'll be more effective when used in the shower because the steam will help to activate the enzymes. It's true, it tingles! And it also is an excellent exfoliator. I'm going to sound like a broken record here, but I get excited when this stuff comes in a small tube, and this one is FULL SIZE!
Choice –Wellness Boost
During the choice period all members had the option to select between one of these two Wellness Boosts!
FabFitFun TV Fitness Ball with Jillian Michals Videos ($16) Wellness Choices – All members pick fitness ball OR pillow spray.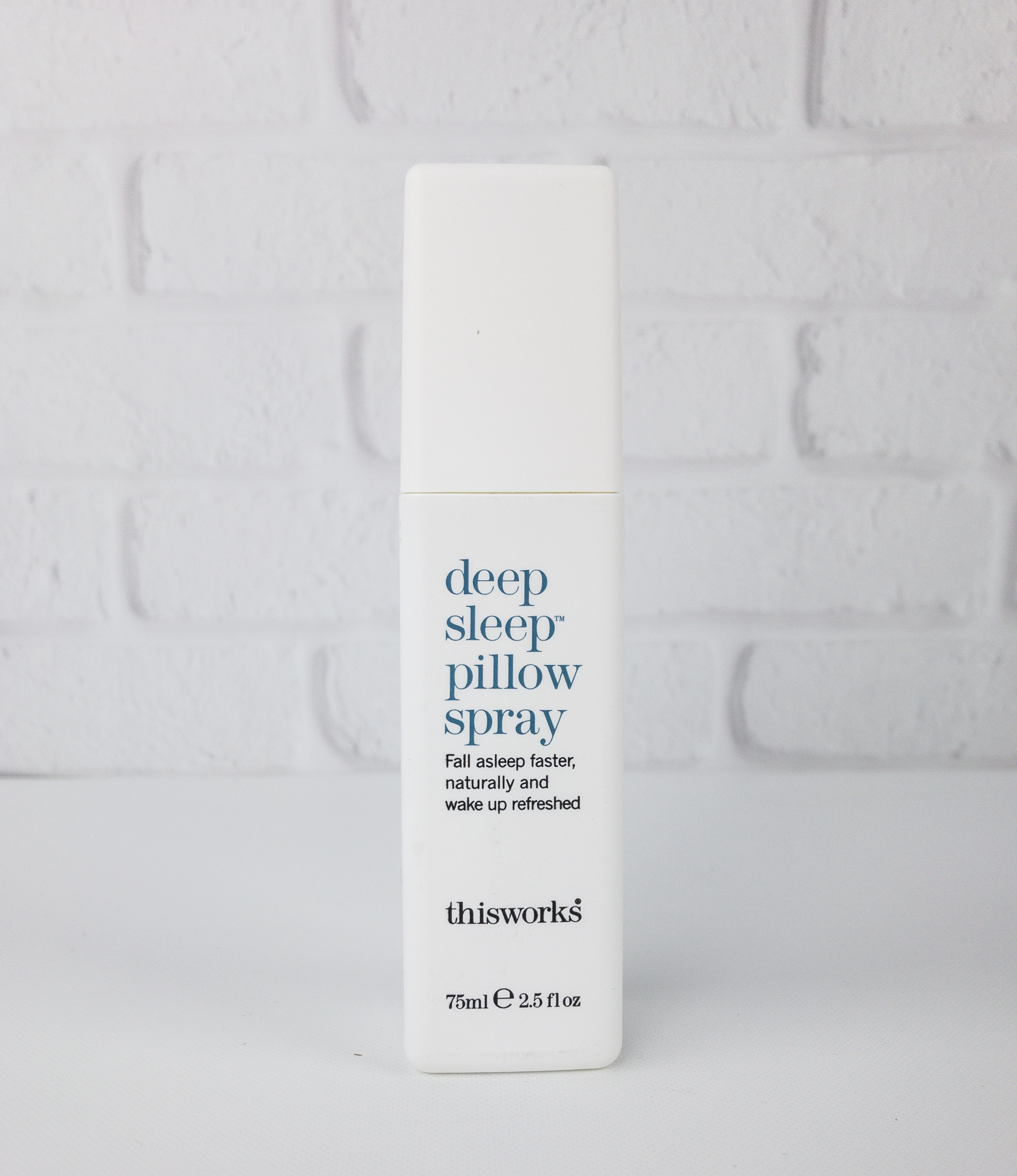 This Works Deep Sleep Pillow Spray ($29) Because nothing still beats sleep as the best way of making the skin look and feel refreshed!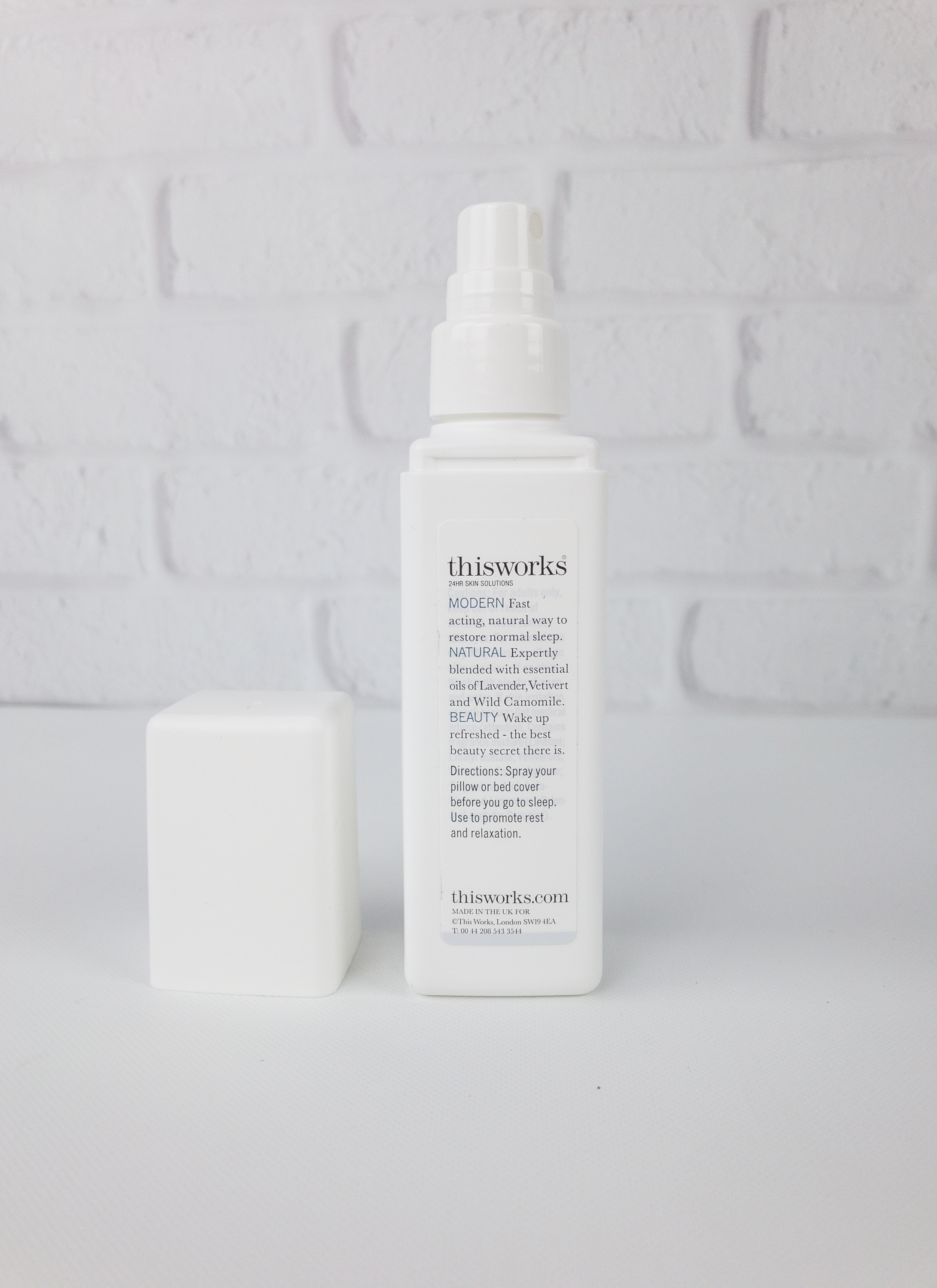 This pillow spray is a blend of lavender, vetivert, and chamomile. It doesn't just smell wonderful, it's really calming too. You just have to spritz it on your pillow and you're off to a good night's sleep! I've received this item in very small sample sizes through other subscriptions, but everything here is full-size. Love it!
Choice – Beauty Boost
During the choice period all members had the option to select between one of these two Beauty Boosts!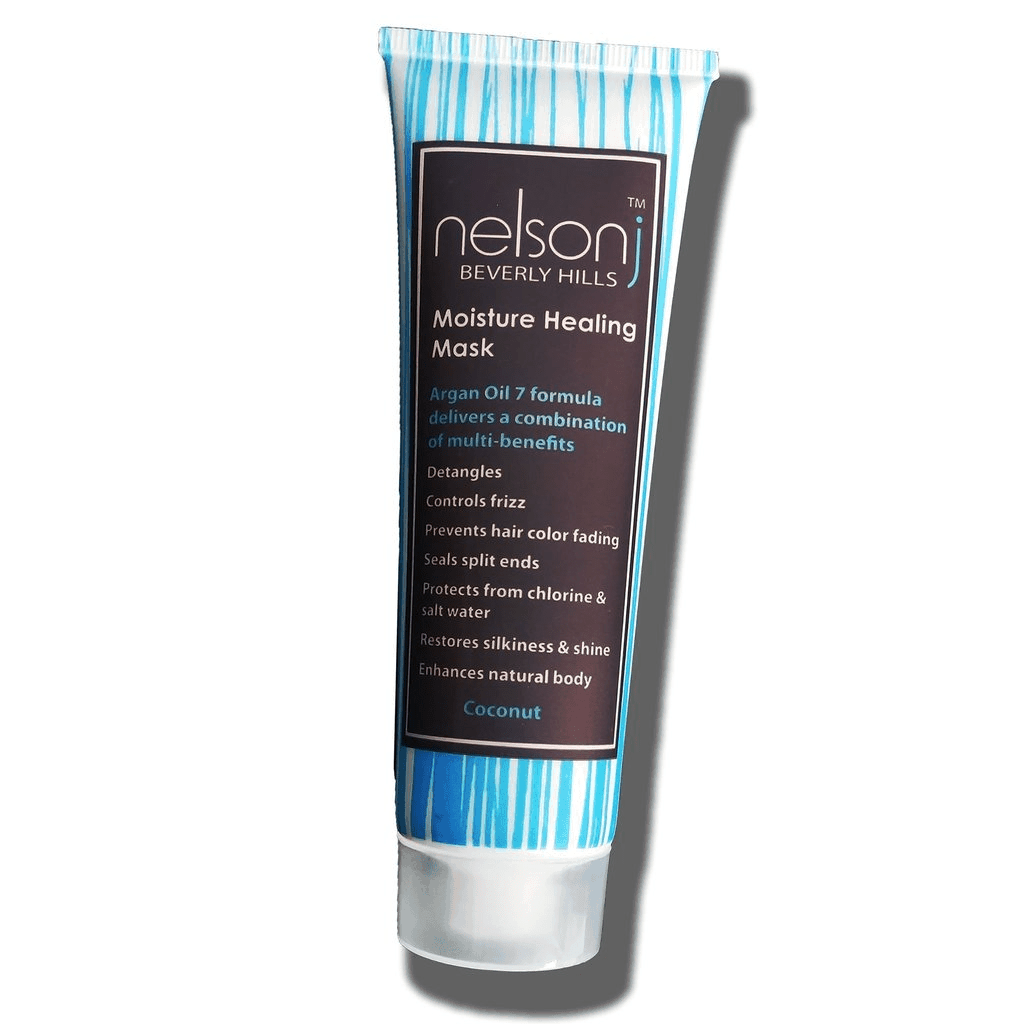 Nelson J. Beverly Hills Moisture Healing Hair Mask in Coconut ($23) Beauty Choice – All members pick eye masks OR hair mask.
Grace & Stella Anti Wrinkle + Energizing Eye Masks ($16.95) I love these under-eye masks! Great for reducing dark circles and wrinkles. Feels soooo relaxing too. I love eye gels!
They contain collagen and minerals that revitalizes and rejuvenates the delicate under-eye area. You just have to put it on for 15 minutes and then you're good to go. You can even wear it at the same time as a face mask for a full pampering session! Don't forget to stuff them in the fridge for full depuffing action.
This box got me excited for winter, especially the aloe-infused socks and the poncho. The skincare items are suitable for the season too! Overall, it's a wonderfully curated and value packed box that's a great treat for yourself or for any woman into beauty and fashion! The total value of this particular variation was $386! At just dollars per item, it makes a great purchase to grab and break up for holiday gifting, too. Or… you could keep it for yourself!
What do you think of the Winter FabFitFun VIP Box?