Escape GiftBox delivers unique foods and flavors from around the world right to your door. For only $35 per month, you'll receive a new box featuring a different country, with ingredients and recipe to make a delicious local dish.
DEAL: Get 50% off of your first box! Use coupon code HELLOSUB50.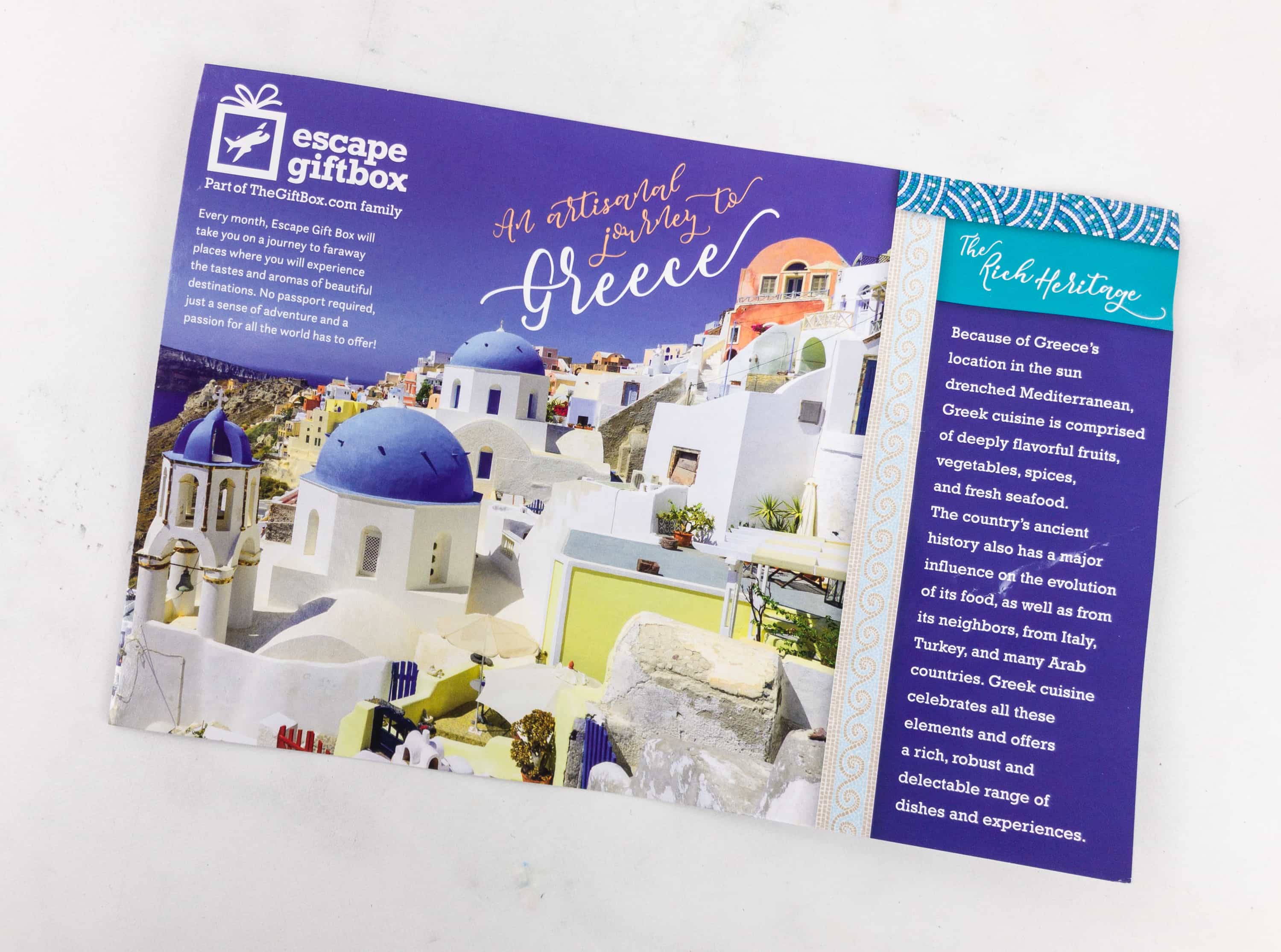 This month, Escape Gift Box takes you to Greece. If the picturesque card of the Greek seashore doesn't make you jealous, then nothing will.
You'll get a list of all the items in the box, plus a recipe of a local dish incorporating most of the great items in the box as ingredients.
All the local goodies for this month!
Hellenic Harvest Pitted Kalamata Olives. These almond shaped olives are known for their rich flavor and unique shape. They are hand picked in the Kalamata region of Southern Peleponnese, Greece. Great for snacking on it alone or pair them with cheeses or salad, or with any savory dish. These were very soft and had a mild, not overly-briny, flavor.
Misko Orzo. Misko orzo is the main ingredient for making the traditional Greek yiouvetzi (giouvetsi or youvetsi), a baked Greek dish made with chicken, lamb or beef and pasta, either kritharaki or hilopites, and tomato sauce. This product is made from fine Greek wheat that cooks to a tender consistency.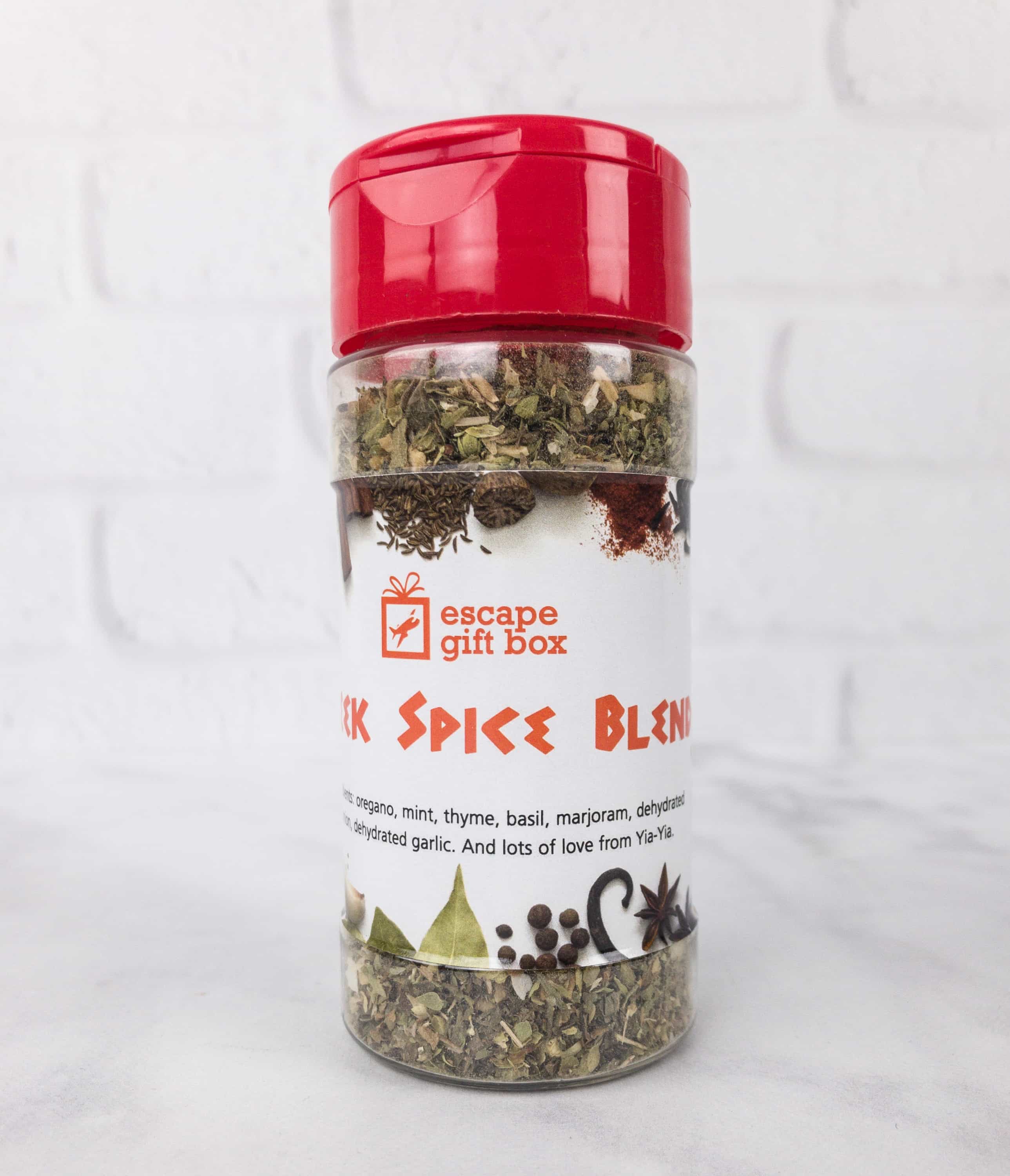 Greek Spice Blend. This spice mix will add aromatic authenticity to all your greek-inspired dishes — it's perfect for seasoning meats, veggies, or dressings.
The mixture consists of salt, garlic powder, basil, oregano, cinnamon, black pepper, parsley, rosemary, dill, marjoram, cornstarch, thyme, and nutmeg. I love the course grind.
Iliada Stuffed Vine Leaves. This hand-rolled, tender vine leaves are filled with rice, onion, mint and dill.
It comes in a cute twist jar.
It can be eaten straight from the jar or plate it and squeeze some lemon or lime, and they can be heated up in a bain-marie. I really enjoyed these — the filling was pretty mild, with the olive oil actually providing the biggest flavor component. I expected the leaves to be intense, but they were very tender and mild, and I enjoyed their flavor.
These stuffed vine leaves are known as dolmathes or dolmadakia, and they are a classic Greek appetizer, light meal, or meal accompaniment. This is really a delicious, all-natural and versatile dish.
Roasted Red Peppers. Grown near the Nestes River in Greece, these sweet Florina variety peppers are harvested in fall and roasted over an open flame to achieve a sweet, lightly smoky and delicious flavor.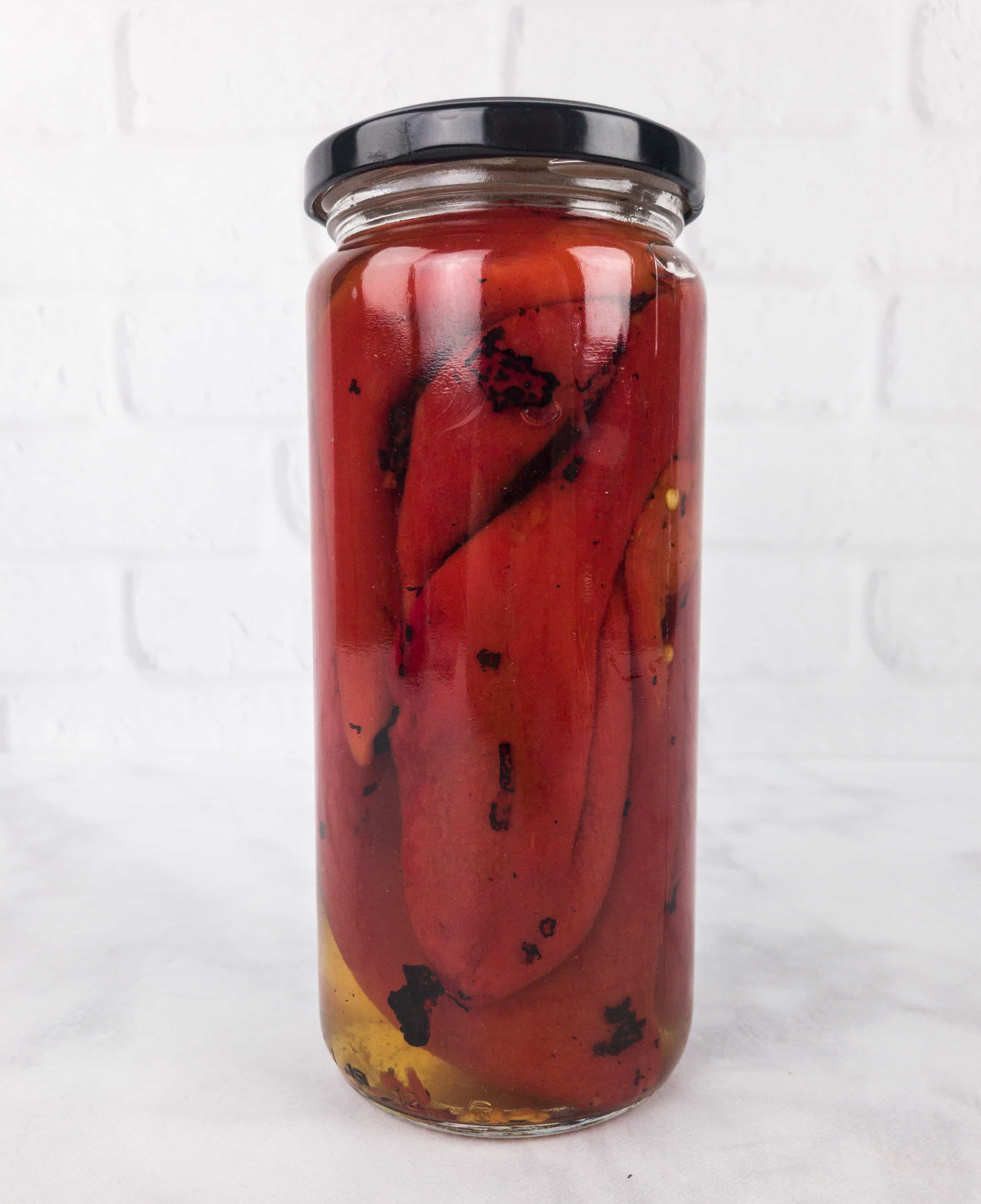 These roasted peppers are extremely versatile. They are great as an ingredient in salads or antipastos, and as an appetizer, it can be paired with cheeses, dolmas or stuffed veggies, or even olives! I love that you can see some of the deep char that reached the flesh — that's a lot of flavor!
Orino Soft Nougat Bar With Honey And Peanut. Soft and chewy, this sweet treat is really a great treat from this box.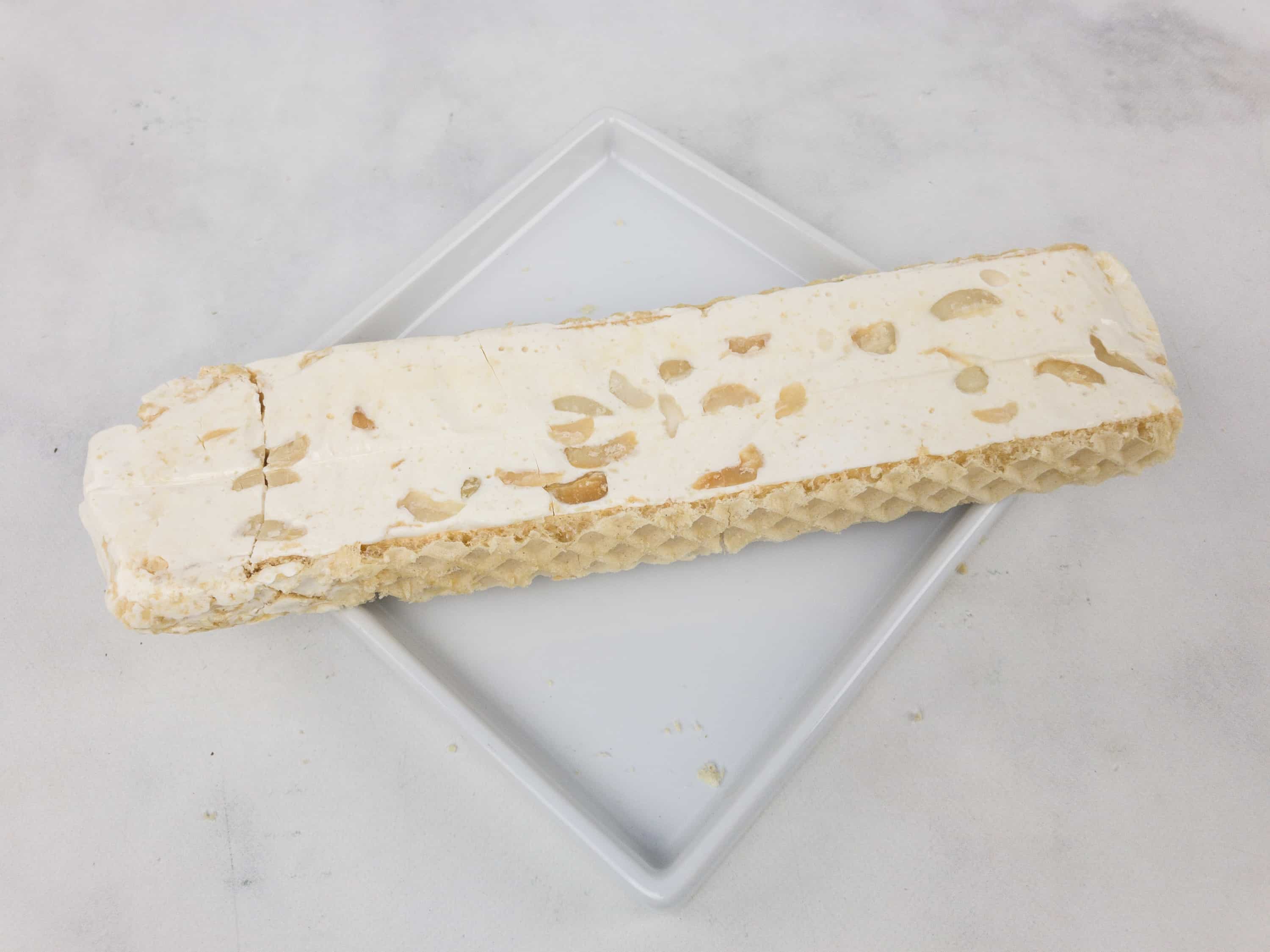 The peanut adds texture and slight crunch to this bar, while the honey enhances the sweet taste of this chewy delight. I normally look for fancier nut varieties in this style of bar (think Marcona almonds in a torrone), but the deep flavor of peanuts are a perfect complement to the sweet nougat. I'm glad they included this item, as it's really a pleasant contrast to the savory items from this box.
This months's box gives you a great idea on the tastes of Greece, without ever leaving your home. This curation is mostly savory, and most of the items are best used as additions to other dishes to really give you a Mediterranean feel and taste. My favorite, though, was definitely the nougat! I appreciated the sourcing of the box, as it lent great authenticity to the curation — all the foods (with the possible exception of the Escape Box Spice Blend) were made in Greece by Greek companies, giving a true representation of Greek food and flavors.
What do you think of this month's box? Let us know in the comments!