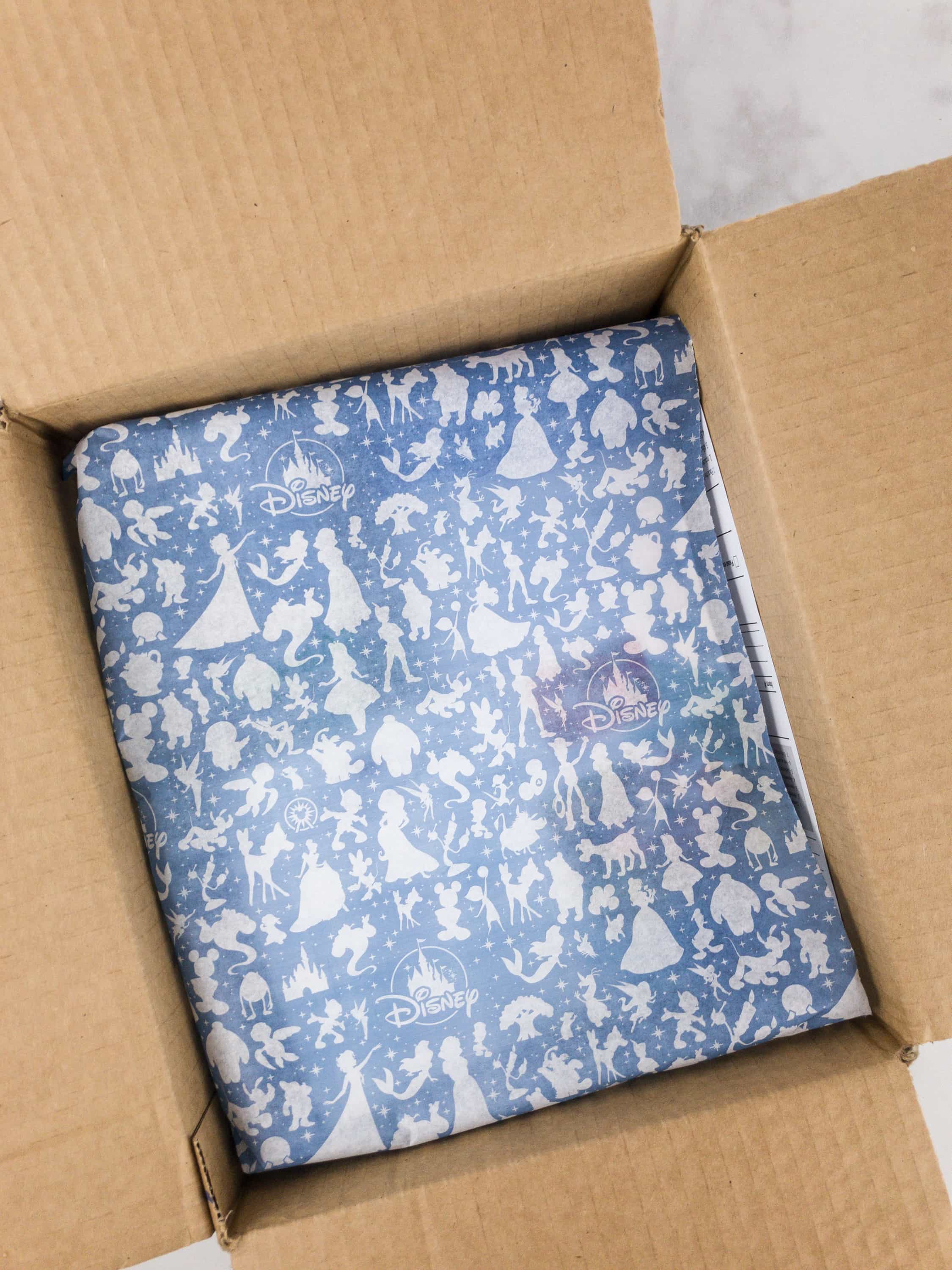 Disney Park Pack: Pin Edition 3.0 is a monthly limited edition enamel pin subscription from shopDisney. Every month in this subscription you'll receive three hand-picked, blind-boxed Limited Edition Disney Pins from Parks Attractions, Star Wars, Marvel, and more.
The 2.0 version has been canceled.
UPDATE:  You can now order subscriptions via mobile devices now. The new layout allows you to do so.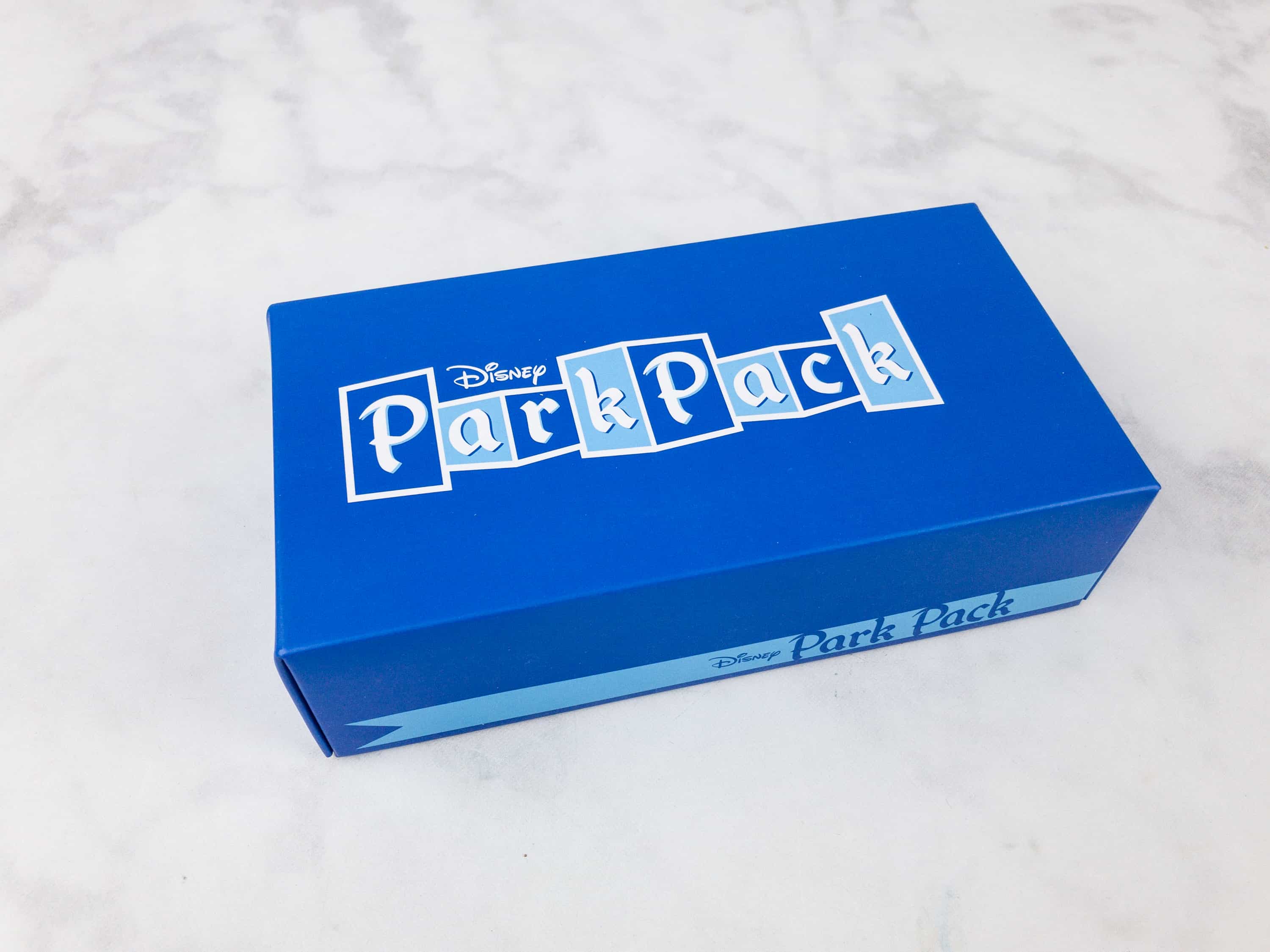 With the Pin Trading Edition 3.0 each pin is a Limited Edition of 500 and each monthly box of three pins will all be themed together!
Here are the Park Pack 3.0 pins for November!
There is no information card for this box, and I always wish they'd included a curator's note – maybe with names for these pins and perhaps a matching exclusive postcard or a free lithograph like Disney Movie Club.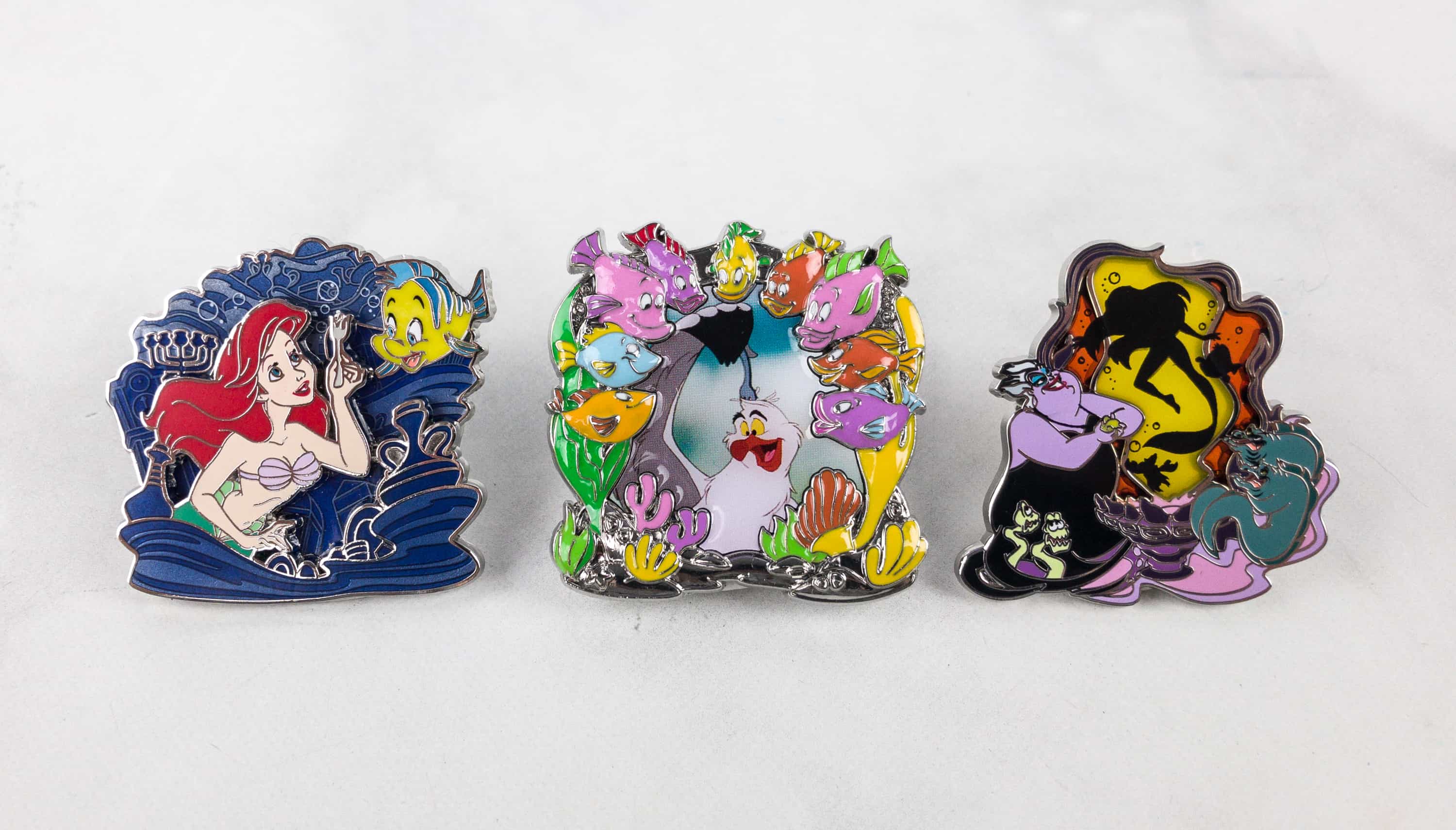 The Disney Park Pack Pin Edition 3.0 theme for this month is THE LITTLE MERMAID!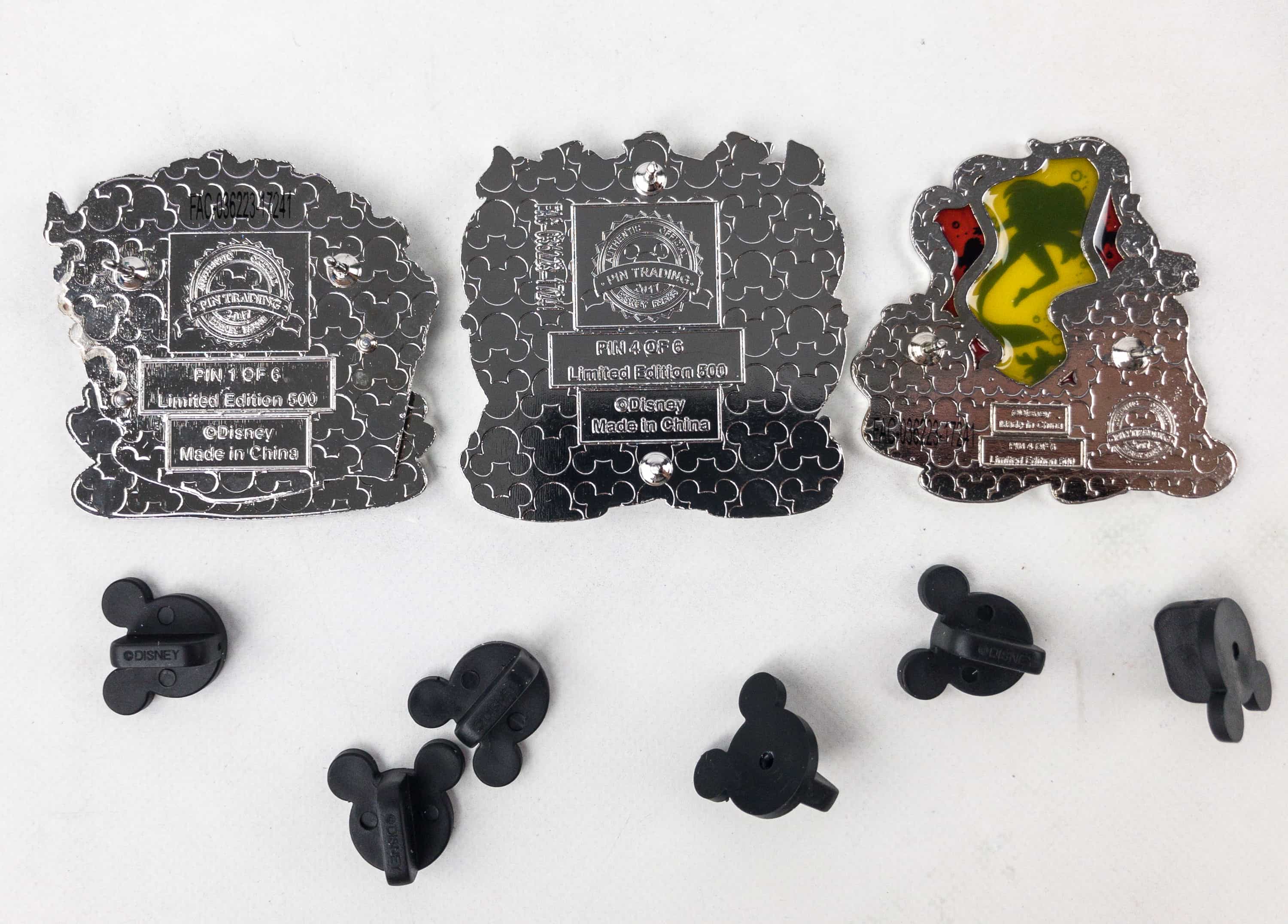 All comes with two posts that fits a rubber Mickey pin back. There are 6 variants of each pin, and 500 of each. Which of the 216 variations of this box did you receive?? 🙂
Princess Ariel Pin. This pin features Ariel in her grotto under the sea where she keeps most of the human artifacts she collected. She's holding a "dinglehopper" (fork) which she believed is supposed to be used to comb her hair. And there's her best buddy Flounder too!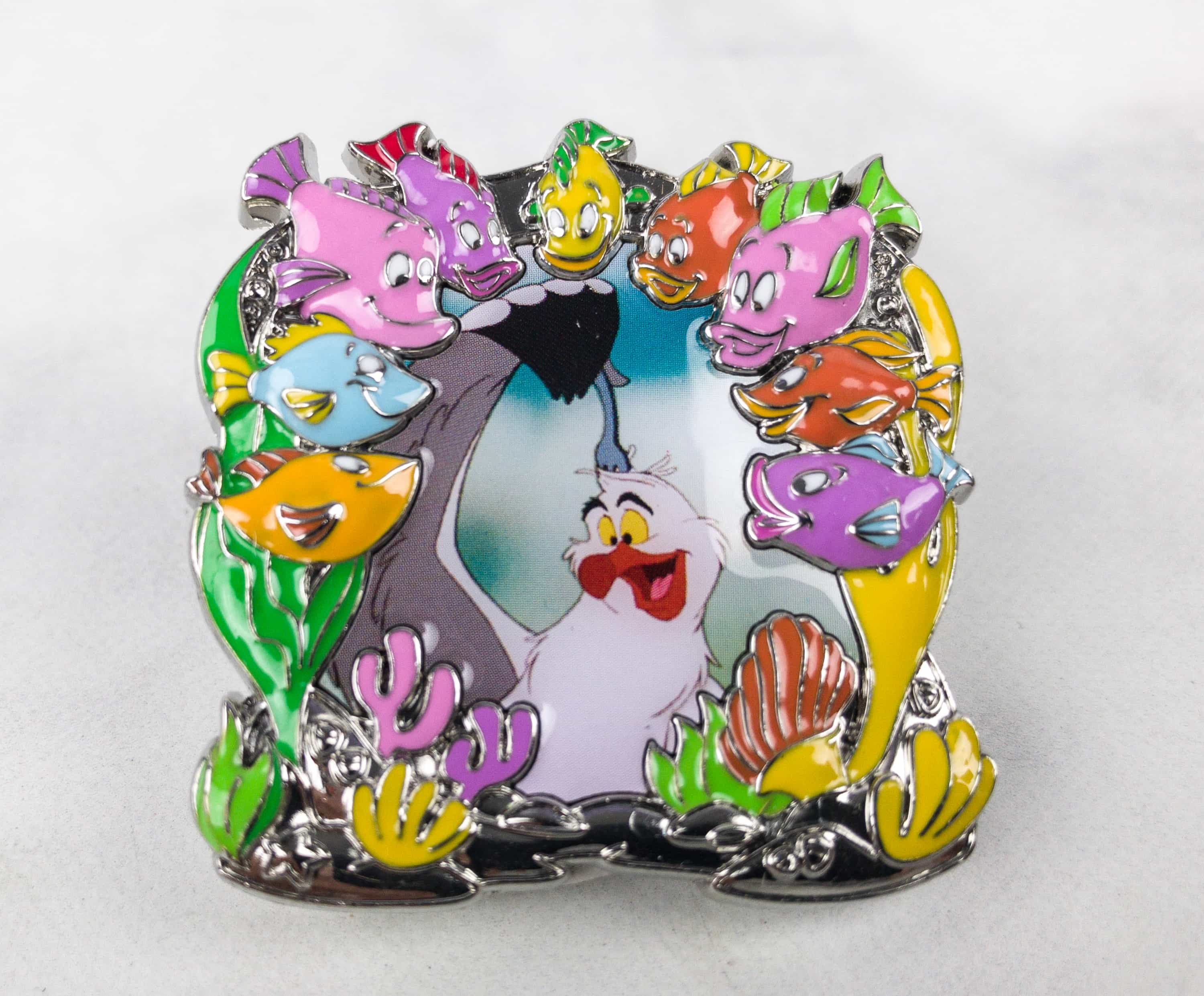 Scuttle Pin. Scuttle is the guy (seagull to be exact) who supplies Ariel inaccurate knowledge about humans! This funny guy here even named a fork a "dinglehopper" and a smoking pipe a "snarfblatt." This cute pin has Scuttle in the middle, surrounded by the fishes that served as a frame.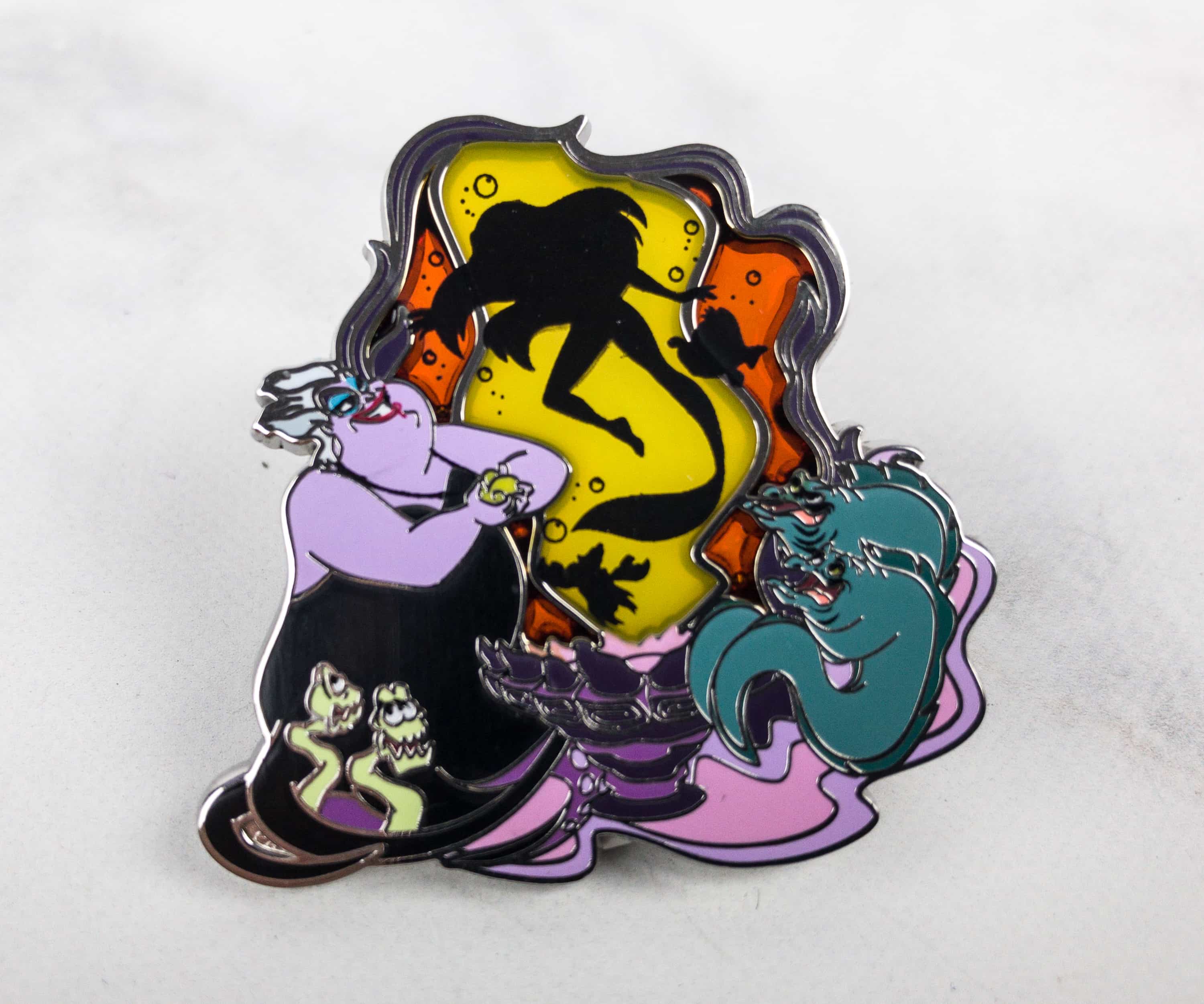 Ursula Pin. Last but not the least is this pin featuring the evil sea witch Ursula, along with her two eels, Flotsam and Jetsam. Here, they are seen looking at Ariel transforming as a human after she bargained her voice for feet with Ursula.
Adjusting the contrast, we can see Ariel's tail turning into feet and there's also Sebastian and Flounder. A sea witch's magic, indeed.
Little Mermaid is one of the most loved Disney classics and even the kids of this generation know her and her story. These pins would be a great addition to any Disney Princess collection, especially because they feature iconic scenes from the animated movie. The first pin even reminded me that King Triton destroyed the grotto along with Ariel's collections and it's really a sad scene, but seeing the pin with the grotto still intact and have most of the human artifacts kinda made me happy somehow. This subscription never fails to amaze me. The only thing to really note is that the pins came back in the reusable box, and also that there are no card backers on these pins.
What did you think of the Disney's Park Pack Pin Edition 3.0?
Visit the Disney Park Pack: Pin Trading Edition landing page to find out more.