Discover The Deal Box was a one time gift box available from Good Morning America curated by Tory Johnson and the GMA Deals & Steals team to bring you new and exciting products. It came with 19 sample and full-sized products from well-known beauty, wellness, and lifestyle brands!
Throughout the year, Tory Johnson and her dedicated team attend trade shows, review pitches, test products, research brands and listen to viewer feedback to assemble an impressive line-up of weekly GMA Deals & Steals with one clear goal: to save you money on great stuff. Trying new products is often singled out as a most exciting part of the behind-the-scenes action. This box is designed to give you the same joy of trying new things and discovering your favorites.
This information card is loooong – two pages of items! It comes with the item list plus a short description of each.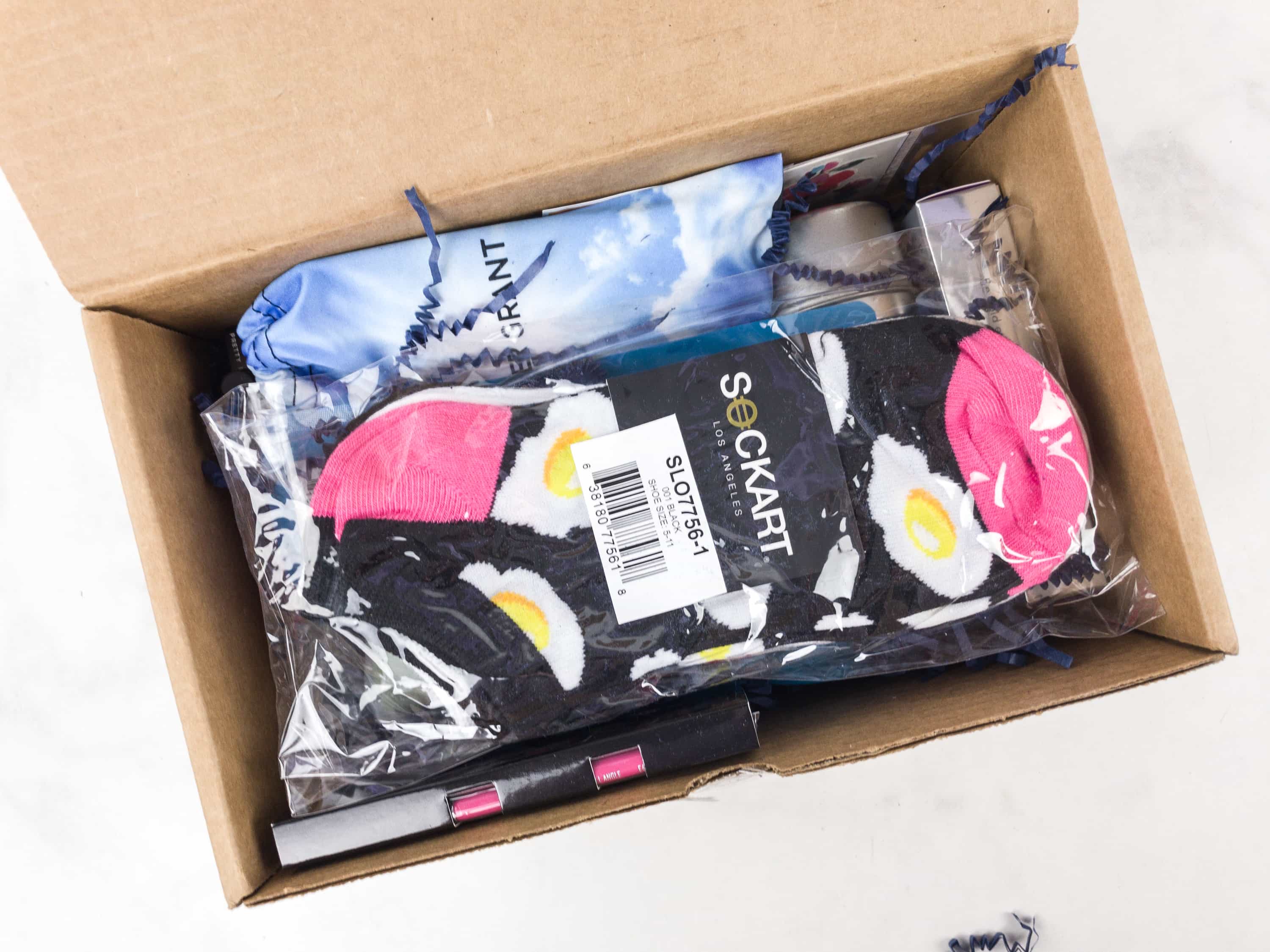 So full!
Everything in my box!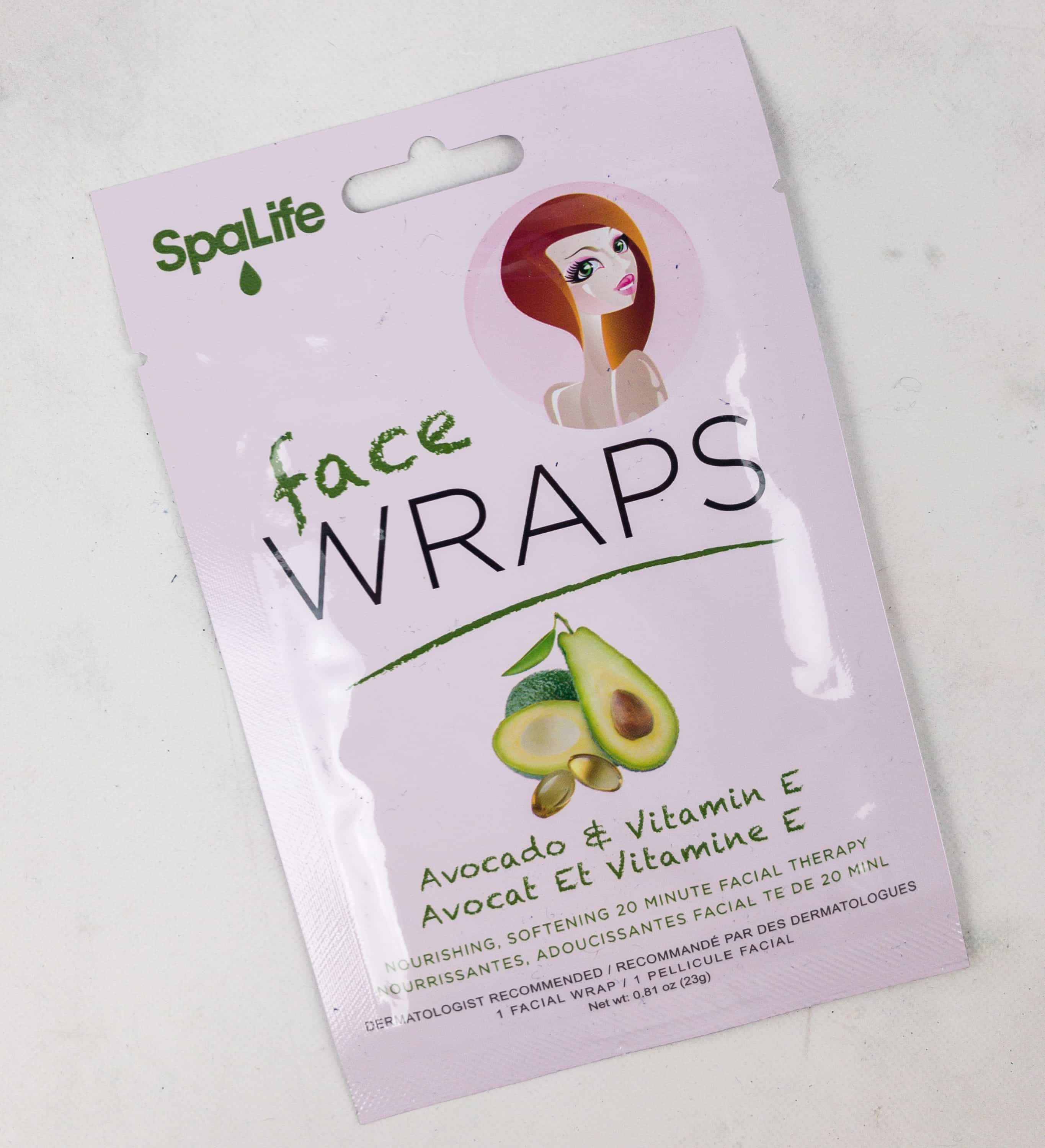 SpaLife Facial Mask in Avocado & Vitamin E ($5) Avocado is believed to have nourishing and soothing effects on the skin.
It's just like any regular facial mask and it does its job well. The mask made my skin look hydrated after just 20 minutes of putting it on.
Sigma Beauty Mini E65 Small Angle Brush ($5?) This thin angled brush is useful for creating precise lines.
It moves fluidly whether you use it with gel, cream, or powder liners. A small but handy beauty tool!
Baby Foot Exfoliating Foot Peel in Lavender ($19.99) This foot mask is packed with 17 natural ingredients and botanical extracts that help in removing dead skin.
It's pretty simple to use. You just have to apply it on your feet, wait for one hour, and then wash away. The dead skin cells start to peel off 5 to 7 days after first application. I love Baby Foot but I will be saving it for post-baby (it's not recommended for use during pregnancy). I will need it!
Tattly Pastel Blooms Temporary Tattoos By Helen Dealtry. Loving the floral design on this temporary tattoo!
Primal Elements Handmade Vegetable Glycerin Soap Sample. This soap has a cute snowflake design.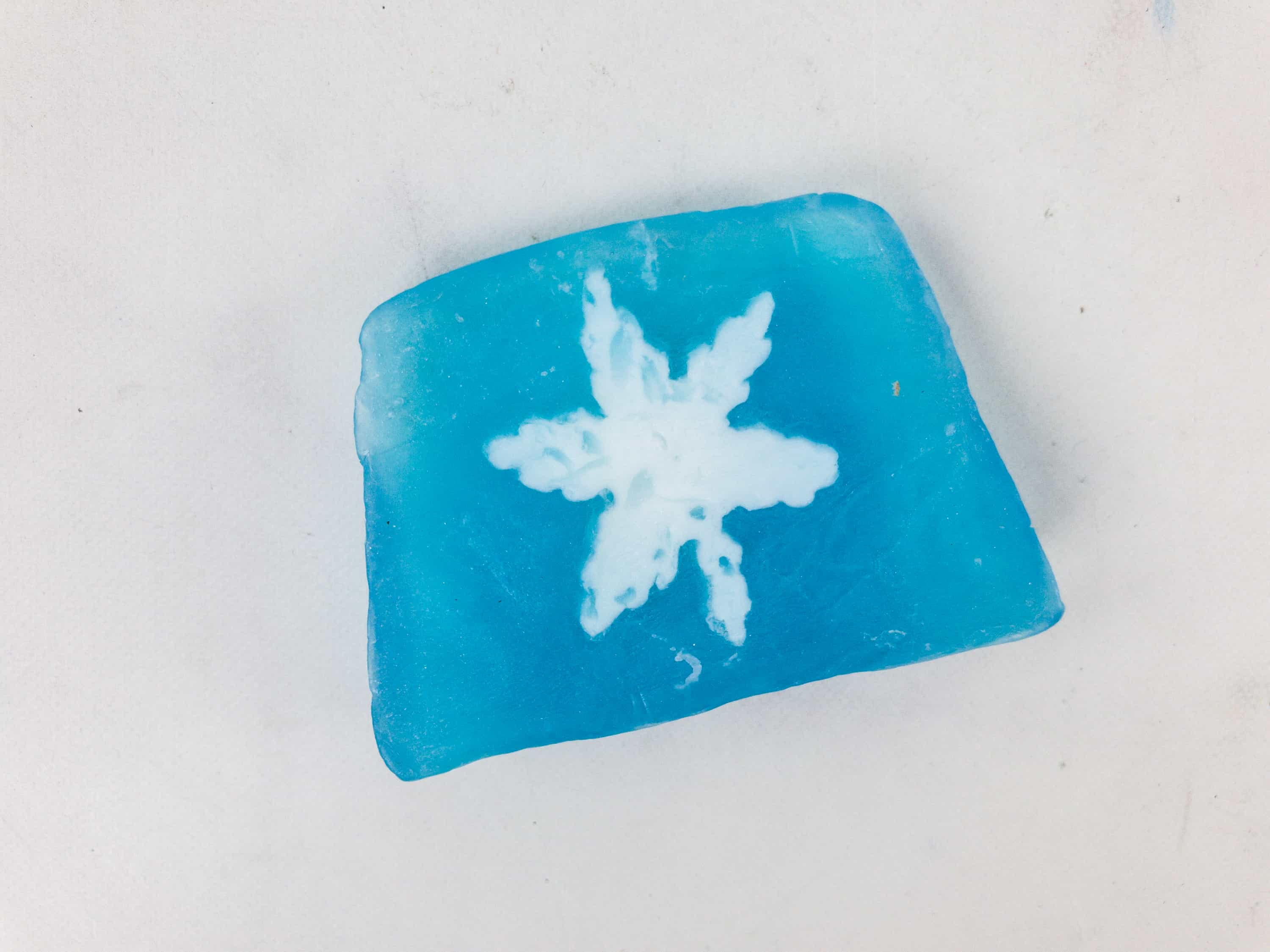 It's convenient to pack along with other toiletries for your travels!
Mission Hydro Active On The Go Cooling Towel ($9.70) This soft and comfy towel cools instantly to 30 degrees below average body temperature. You just have to soak it in water to activate.
It can stay cool up to 2 hours. It's reusable and machine washable too!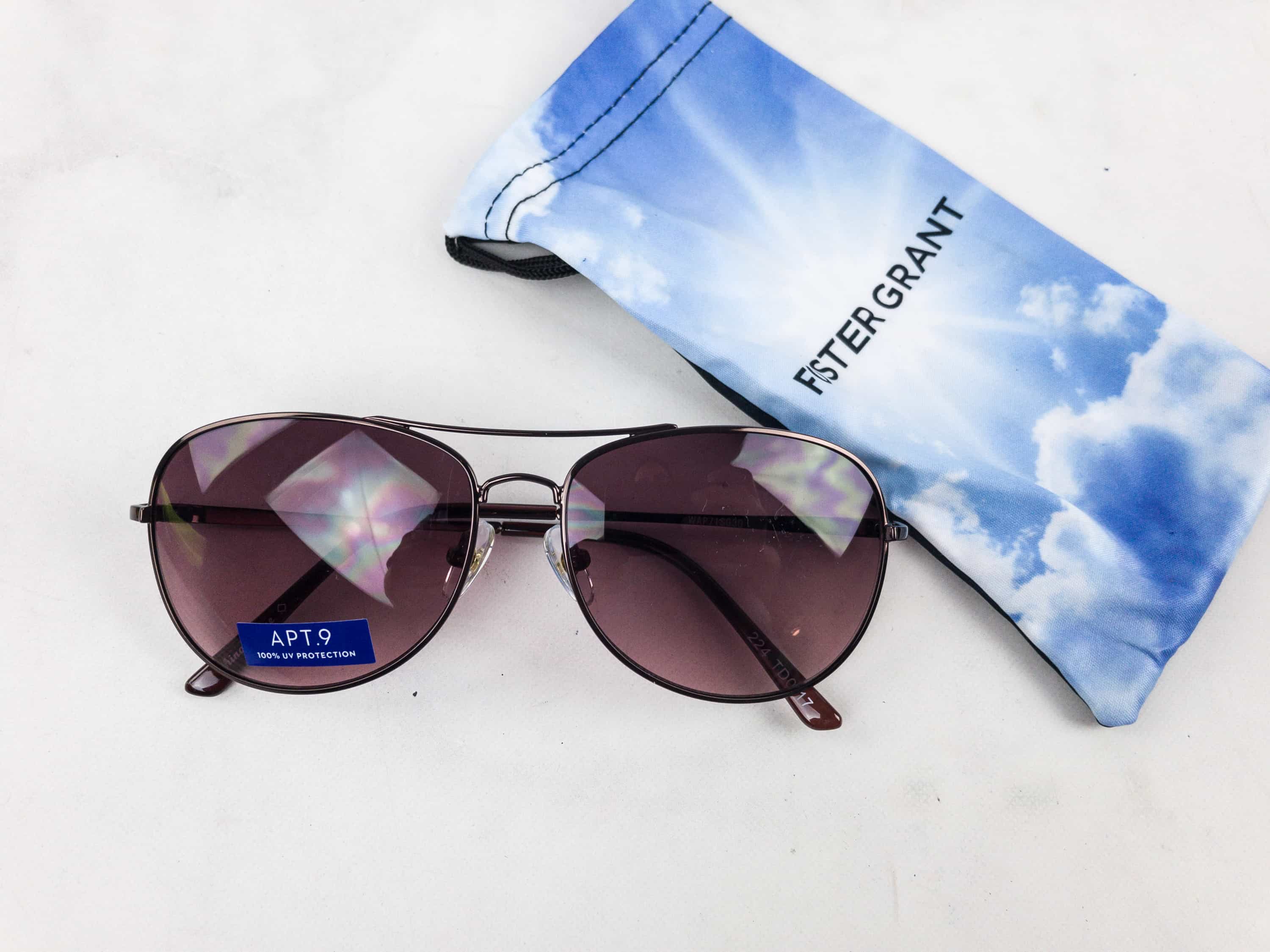 Foster Grant Sunglasses. Summer has long been over, but these aviator glasses look great so I'll definitely keep them and use when it's appropriate for the season.
It provides 100% UVA/UVB protection. Meanwhile, its protective coating makes it scratch and impact resistant. That being said, they're rattly and feel cheap. We got an email coupon but I don't think I'd use it.
The frame is thin but stylish!
Nugg Deep Hydration Moisturizing Face Mask ($0.70) There's no such thing as too many face masks. This hydrating mask is in a single serve pod, perfect for using even when you're on the go.
Ingredients include camellia seed Oil, spirulina extract and aloe juice. No parabens and synthetic fragrances used. Cruelty-free too!
Spruce & Co Screen Cleaning Wipe ($0.75) Useful for removing dirt and grime from phones, tablets, computers and glasses.
It's alcohol, ammonia and fragrance-free!
SockArt Four-Pack Liner. Who doesn't love cute socks?!
We got four pairs of low cut socks, two of them are plain while the other two are printed. I love the bacon socks!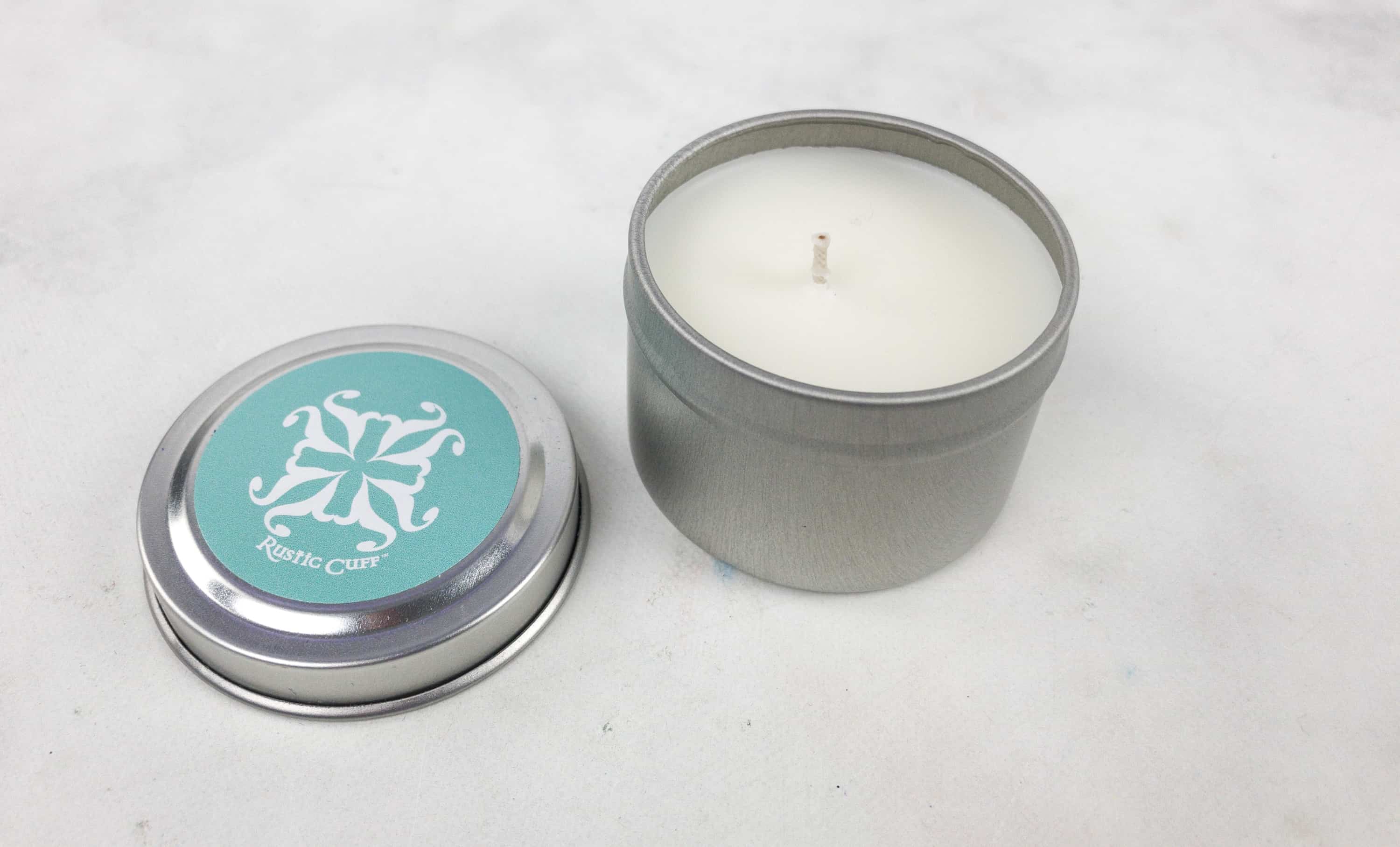 Rustic Cuff Travel Candle Tin in Crimson Currant. Can't get enough of candles, especially now that the weather is getting cooler!
I love scented candles but I wouldn't bring it with me during travel (I'm kind of terrified of setting a hotel room on fire). This one's going to a bathroom instead!
Amazing Cosmetics Concealer Deluxe Sample Medium Beige ($14) Two things to love about this concealer: it's super pigmented and it's water resistant! Ingredients include anti-oxidants and cucumber fruit extract.
Michael Todd Beauty Charcoal Detox Cleanser ($1.15) This deep pore cleanser contains activated charcoal, which helps in removing excess oils and impurities from the skin. It's ideal for oily skin types. No parabens, sulfate, alcohol or synthetic fragrances too!
Go Smile Teeth Whitening Gel ($3.82) I can't say yet if this teeth whitening gel is effective. It might take a while to see results but it's pretty convenient to use regularly. You just have to add it to your toothpaste and then brush as usual.
Vita Liberata Body Blur HD Skin Finish ($3.20) This formula is suited for both the face and the body. It's useful in covering up uneven skin tone, as well as dullness and redness. You can also use it alone or under a foundation. I got it in medium latte variety and it is perfect for adding a bronze finish on the skin.
Dr. Brandt Microdermabrasion Age Defying Exfoliator ($9.88) An exfoliating scrub that contains aluminum oxide crystals, lactic acid, and soothing botanicals. It helps in removing fine lines, acne marks, and even skin discolorations. I love its smell! Also, it left my skin feeling smooth and soft upon first use. Lastly, it's ideal for most skin types, including oily and combination skin.
TokyoMilk Dark Pretty Rotten Eau De Parfum ($42 full size 1.6oz) Rotten is such a weird way to name a perfume. It has notes of ambrosia apple, amber queen rose, mandarin, and forest greens. So warm and romantic!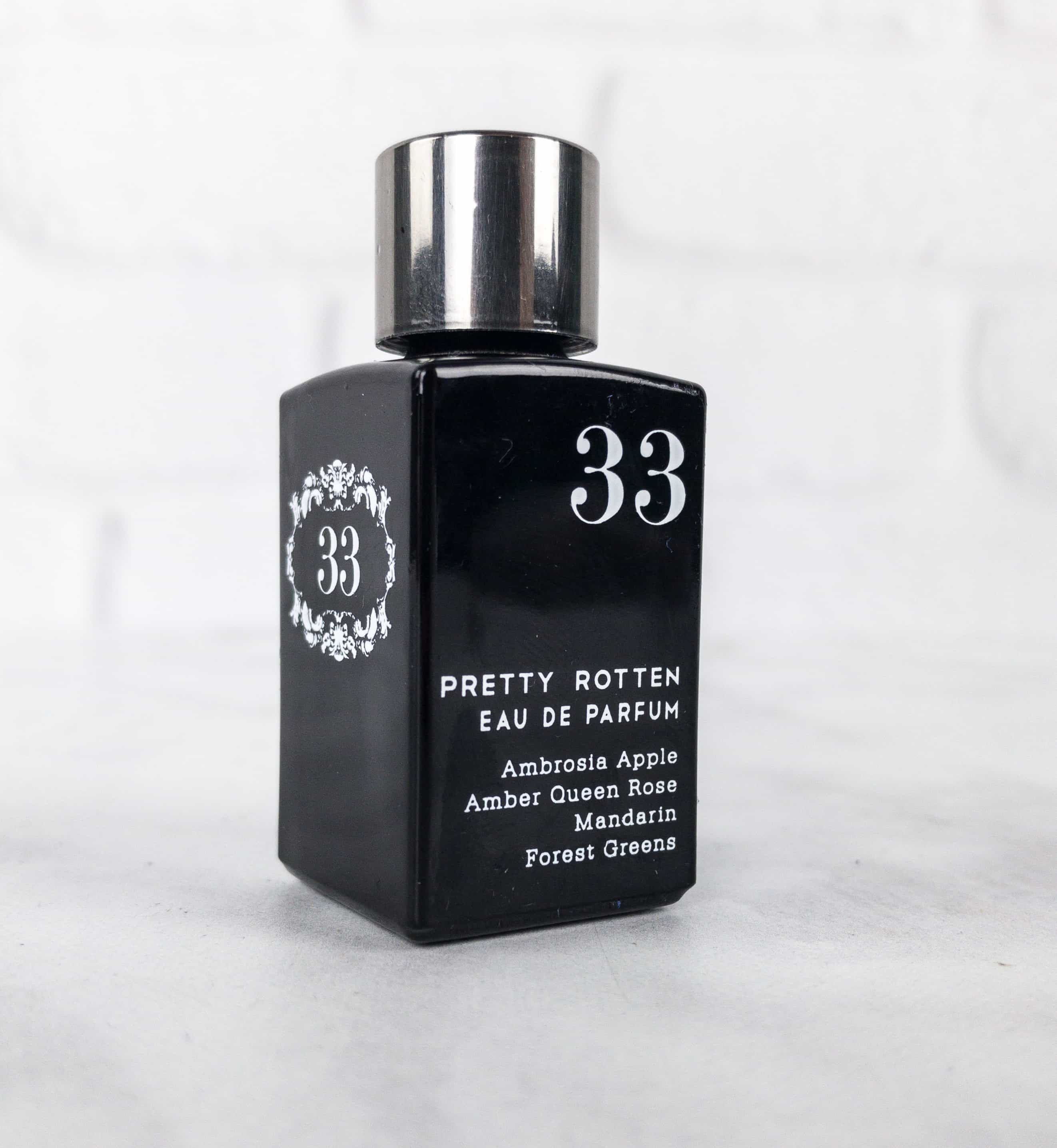 Unfortunately… it goes on like a nearly rotten (very ripe if I'm being nice?) apple and dries down powdery. But this is just on me and is a total fave by so many, so I hope it worked for you!
Murad Oil Control Mattifier SPF 15 PA++ ($5.29) A highly-concentrated formula that helps control oily skin without making it too dry. It's mattifying and hydrating at the same time!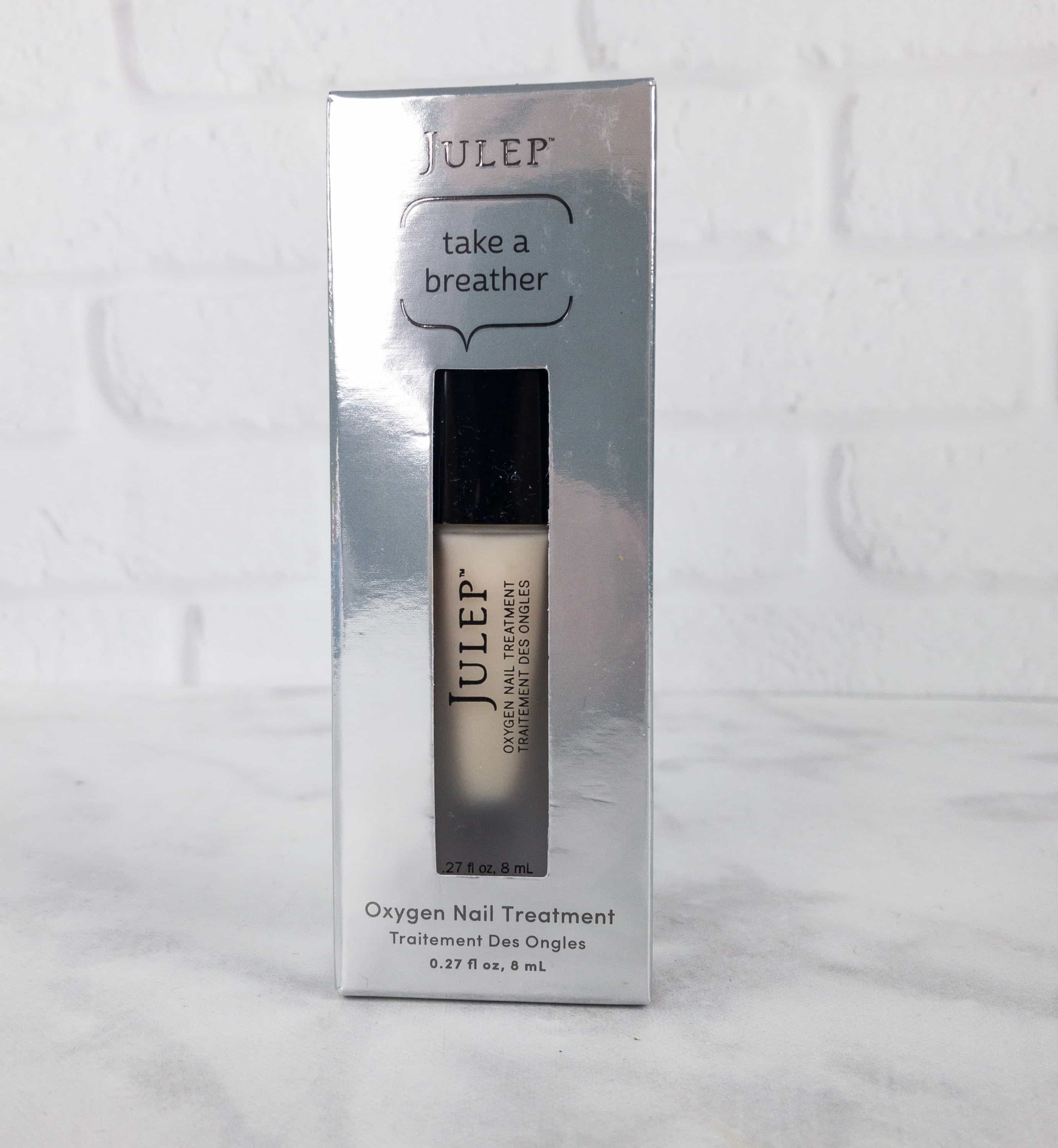 Julep Take a Breather Sheer Ivory Oxygen Nail Treatment ($18) This nutrient rich formula helps in strengthening weak and brittle nails. It contains Hexanal, anti-aging plant cells, and a protective UV filter.
The color looks nice and natural on the nails. It has a nice glossy finish to it, which I really like!
Wow, that was a lot of items! We got a nice assortment of cosmetics, skin care products, accessories, and other lifestyle products from this one-time box. It's so awesome that we're wishing this would be a regular thing. They gave us a bang for the buck, that's for sure – the total value was over $165! Some of the items weren't my favorite but I have ZERO to complain about – this box was great!
How did you like Discover The Deal Box?