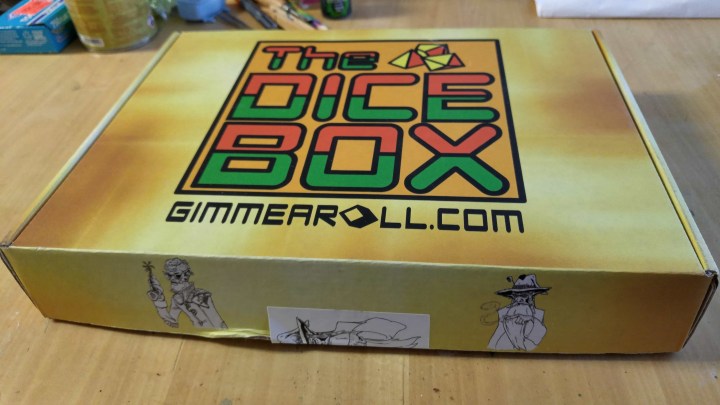 The Dice Box is a subscription caters to table-top role-playing game masters and gaming enthusiasts. They offer subscriptions for fantasy and space genres, and each adventure is compatible with either Dungeons & Dragons or Pathfinder systems. Pick your genre, pick your plan — for longer subscriptions, each monthly box is an installment in a single, larger campaign, and they also offer a less-expensive, envelope version of the game that omits dice and figures — and then enjoy a game right out of the box. Each box includes over 5 items, including miniatures, maps, handouts, and more! This review is of the Fantasy Box.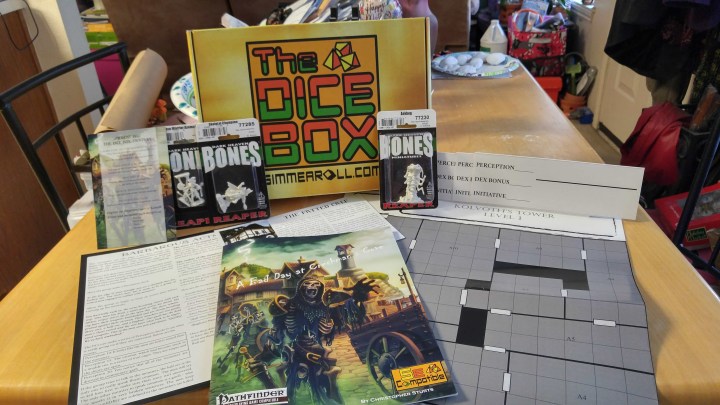 Everything in the box!
DEAL: Get 10% off on your first box! Use coupon code HELLO10.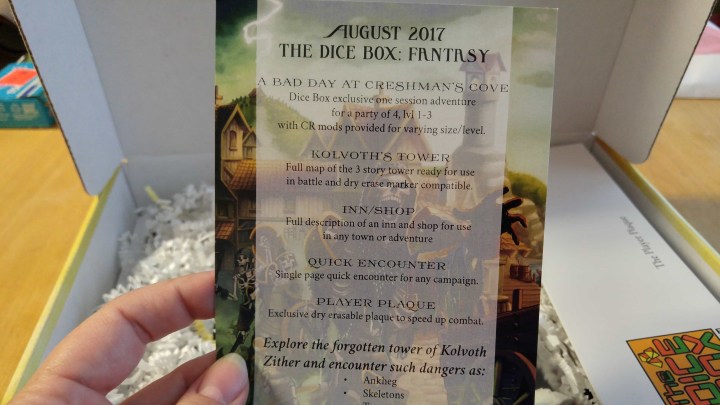 There's an info card that lists all the items in the box.
First up is A Bad Day at Creshman's Cove. This adventure book is a Dice Box exclusive. It has easy to follow instructions for leading your players through the adventure.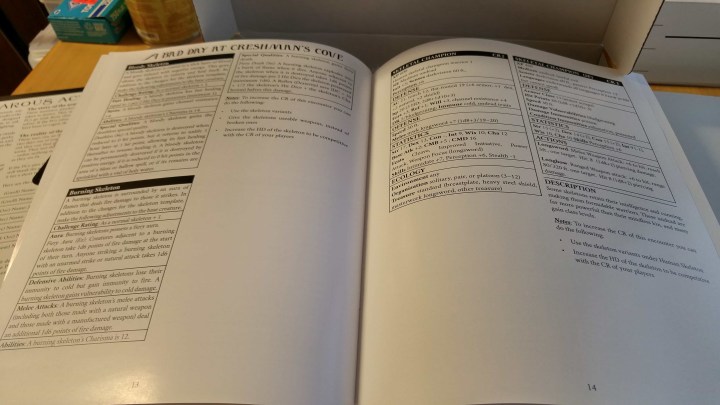 Creshman's Cove has always been a sanctuary location amidst caravan merchants and those traveling around the coast of the sea. Lately, the Cove has been cordoned off! Creshman's Cove has been besought by myriads of the living dead! If only the city could find a group of people willing to put an end to the unholy resurrection that has been haunting the city! A Bad Day At Creshman's Cove is an adventure for those looking to take back the areas which are ruled by the undead. Good luck to those that sign up!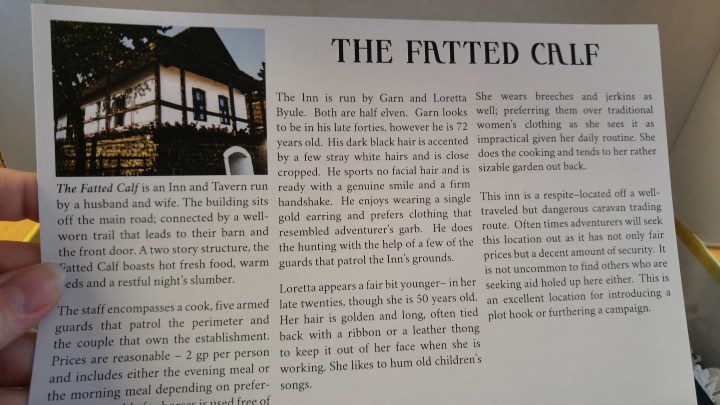 Dice Box also included a full description of the Fatted Calf, an inn that is part of their adventure setting. The inn makes a great adventurer's refuge and creates a hook for tying in side adventures and additional encounters.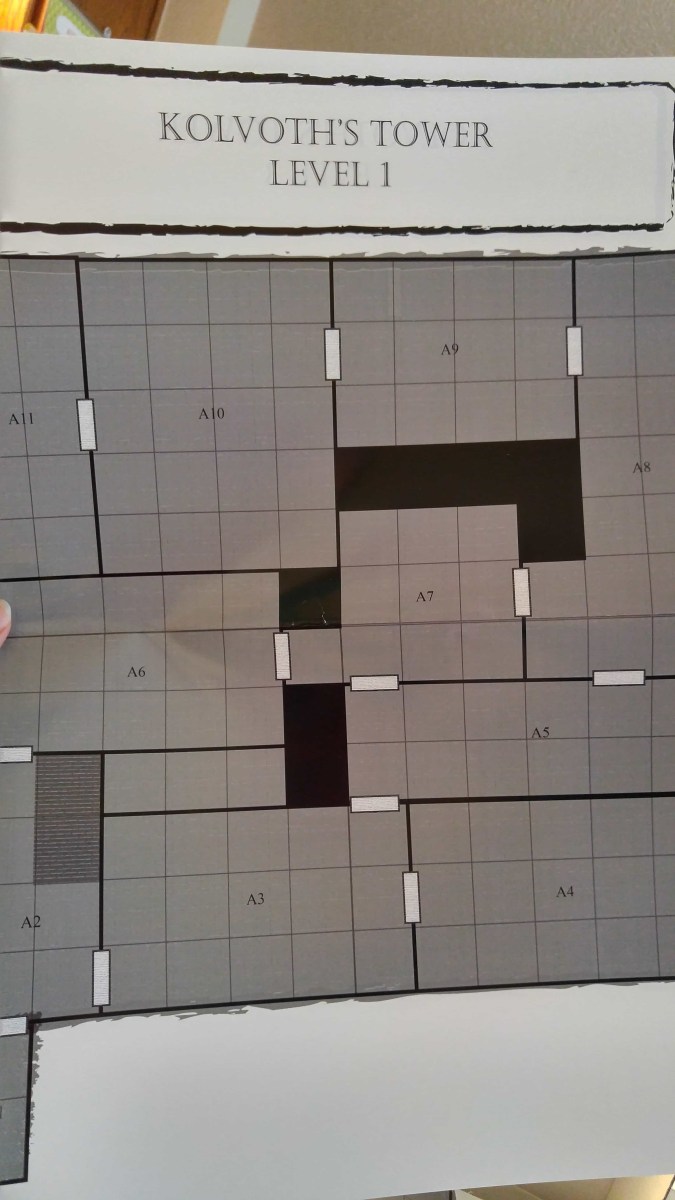 Kolvoth's Tower Dry Erase Map is designed specifically for this adventure, though you could also reuse it as a generic dungeon board. It helps the DM set up the scene and move players through the tower. New surprises occur in each room. The dry erase surface is great, as it allows you to add hazards or treasure, or to modify the layout itself.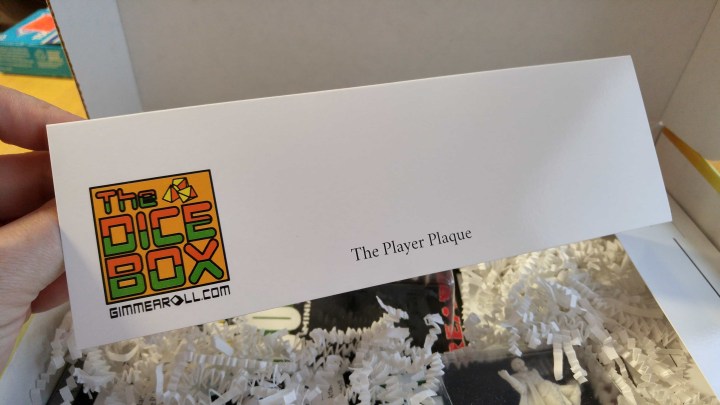 The Player Plaques are really handy. They're dry erase, like the map, and work as a great display for the players' character names and keep some stats in view to help the game flow smoothly.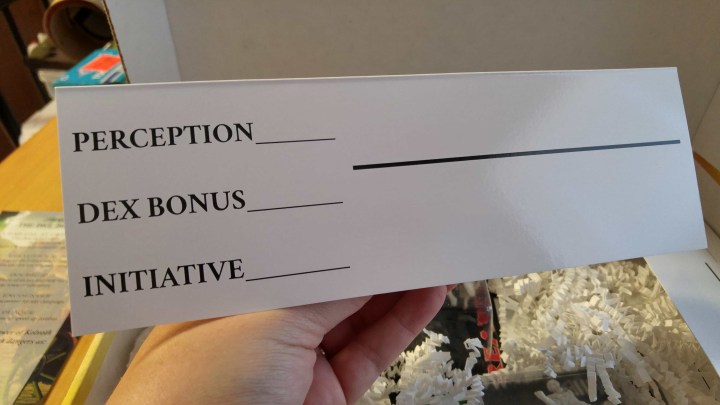 There is lots of room on both sides of the plaque, so the possibilities are endless. Players can use the side facing themselves for tracking their inventory or recording items of interest disclosed by the GM.
They can also be used by the DM to keep track of initiatives for the players.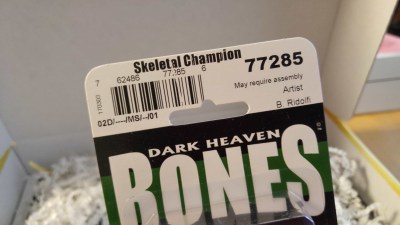 My favorite part of any box are the miniatures. This box included some of the Reaper Bones minis.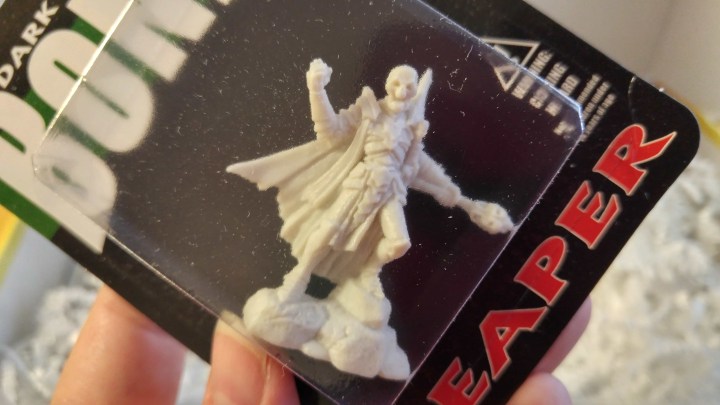 First was a skeletal champion.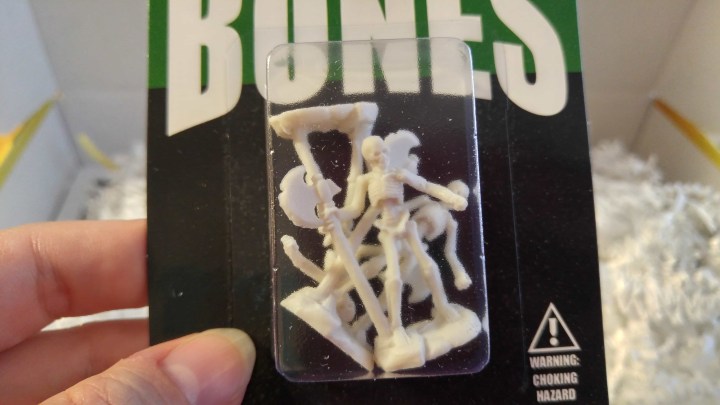 I also got a pack of skeleton minions to back him up. You can never have enough skeletons.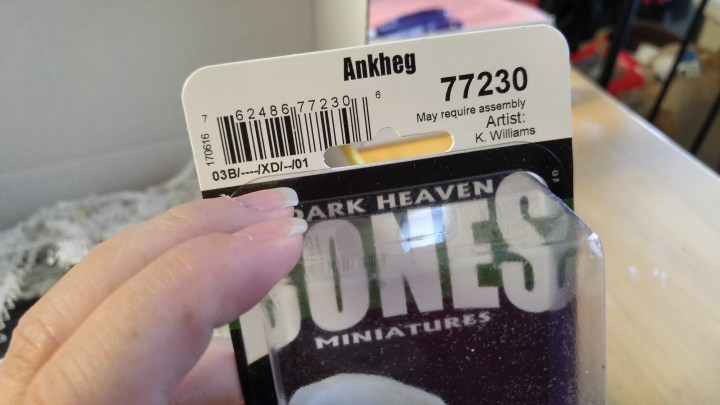 Ankheg is a creepy insect miniature.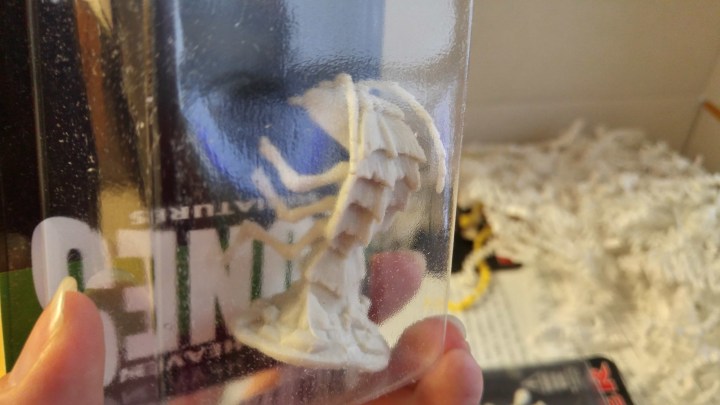 He has a lot of good detail that will be fun to paint, but I probably wouldn't have bought him if he wasn't part of the adventure. All of the miniatures appear as monsters in the adventure — obviously, they can be used over again in further games.
Overall, the Dice Box was an interesting box to receive. It was the first one-shot adventure box I've received. I run a tabletop gaming club at my school and the students love these short adventures. There's not always enough time to work through a whole campaign with them. I like that this box included everything I needed to run the adventure and to help the game go smoothly. The map was easy to follow and the miniatures worked great.
What do you think of The Dice Box?