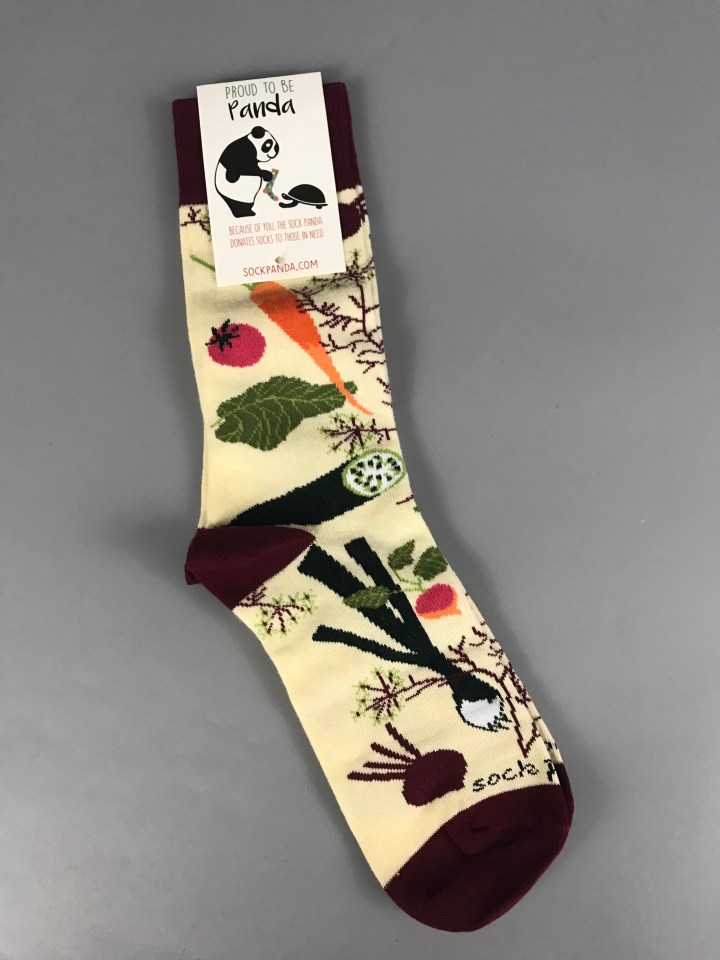 Craftedvan is a Canadian monthly subscription box that specializes in magnetic bookmarks, magnets, and cards. It costs $9.15 (or $12 CAD) per month, and you'll get 3 exclusively designed goodies.
There are two varieties of this subscription – planner obsessed and book nerd. Craftedvan goodies pop up in a variety of bookish subscriptions, especially ones like OwlCrate!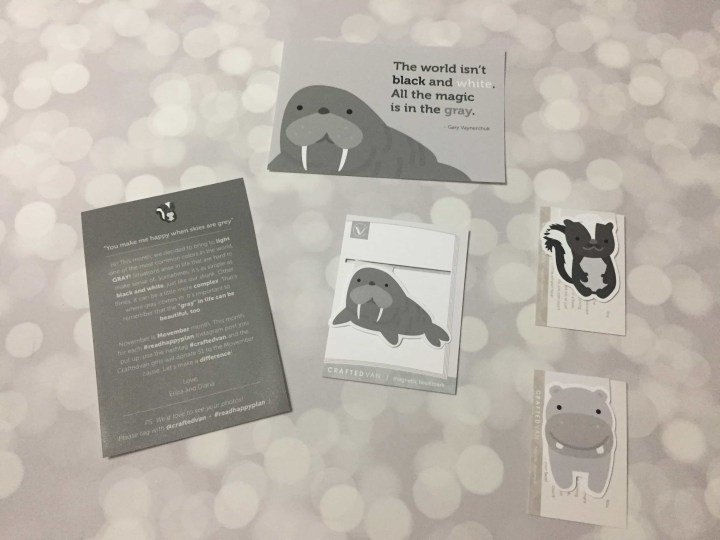 Everything in my envelope this month! For every share of the November subscription on social media tagged #craftedvan, they'll make a donation in honour of Movember!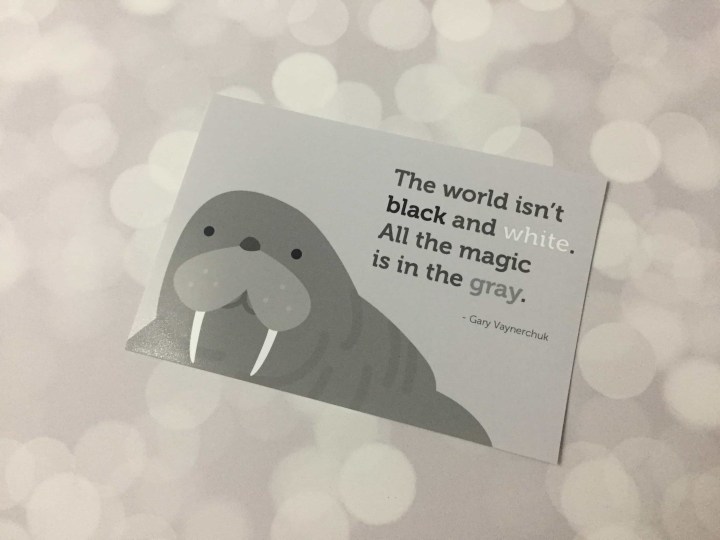 There's always a postcard-sized print. I wish these actually were postcards I could send to a friend!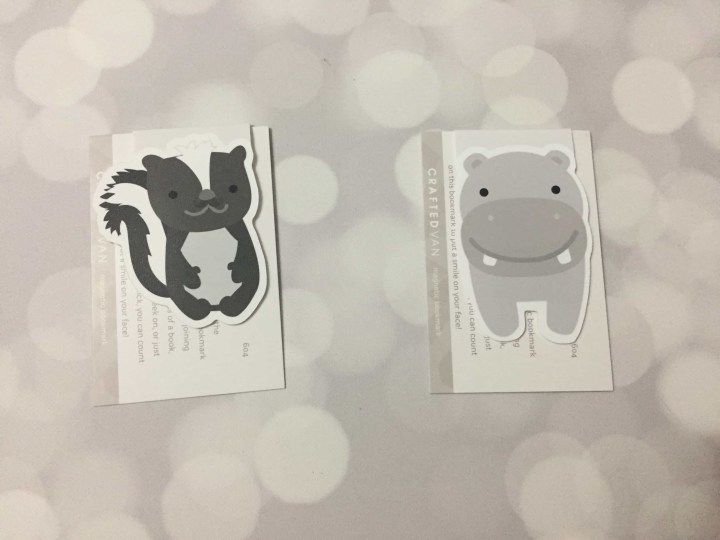 One large bookmark and two smaller bookmarks is the standard.
The bookmarks are just as detailed on the reverse. I never knew hippos had such cute tails…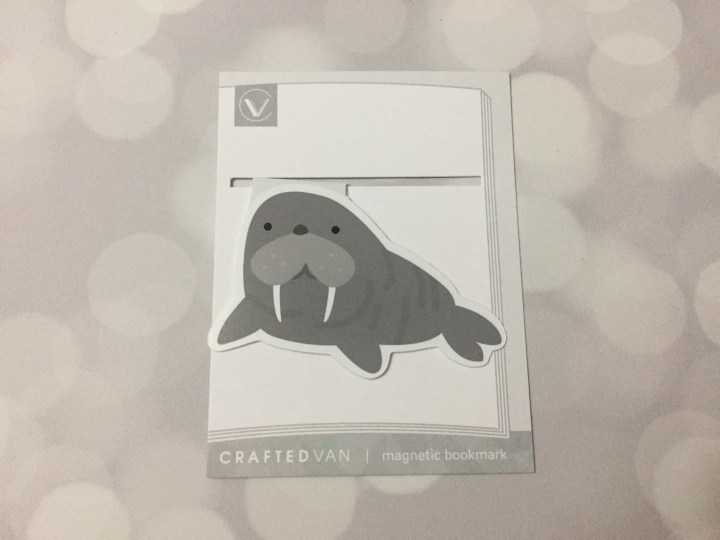 An adorable walrus proving that wrinkles are just as cute.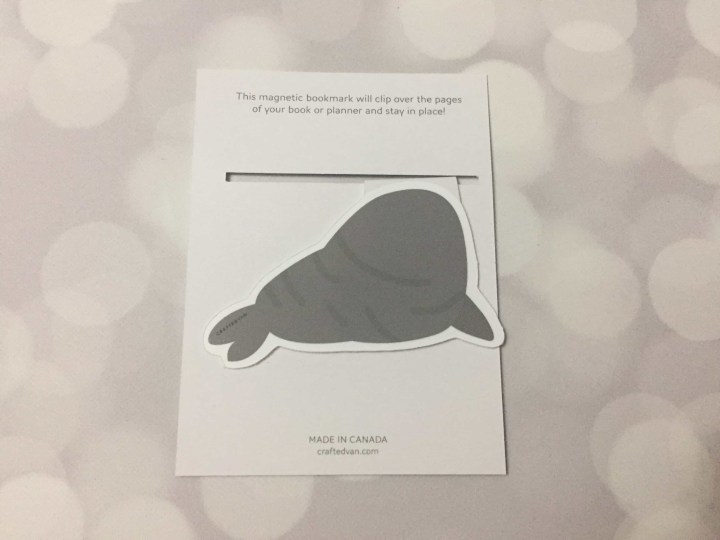 I love it!
CraftedVan always delivers such cute bookmarks and prints. The price point is so great and I would highly recommend it to any bookworm or planner fan!
What's your favorite design this month?