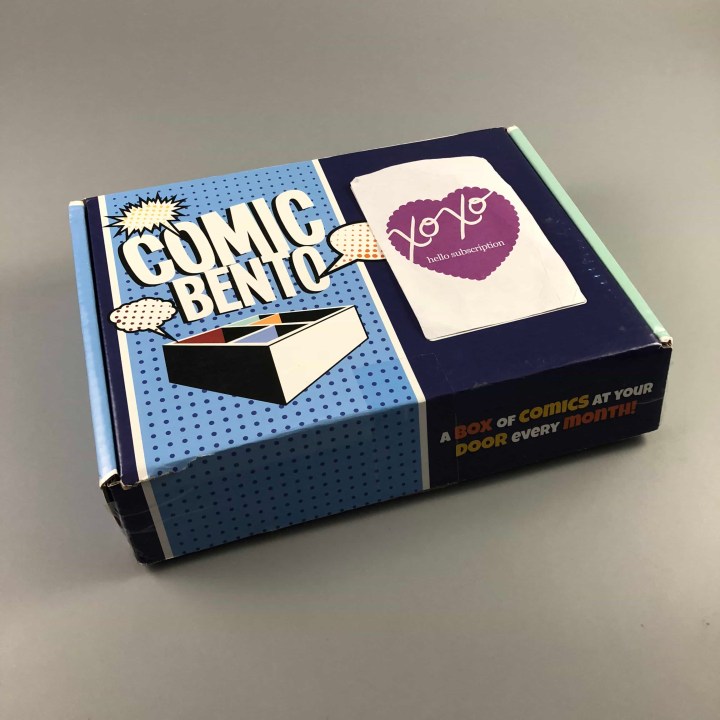 Comic Bento is a monthly comic book subscription service that delivers graphic novels and comics each month. This is a great value because every month, you'll receive at least $50 in books.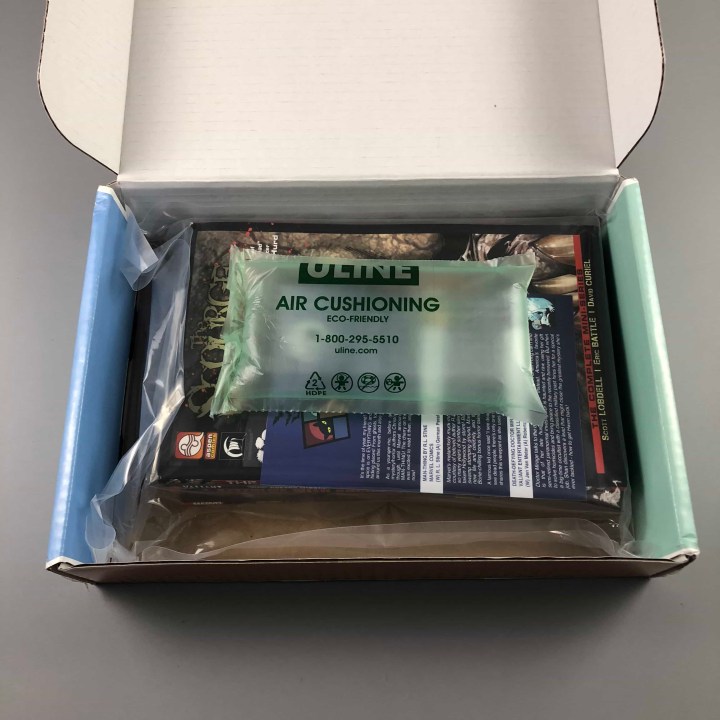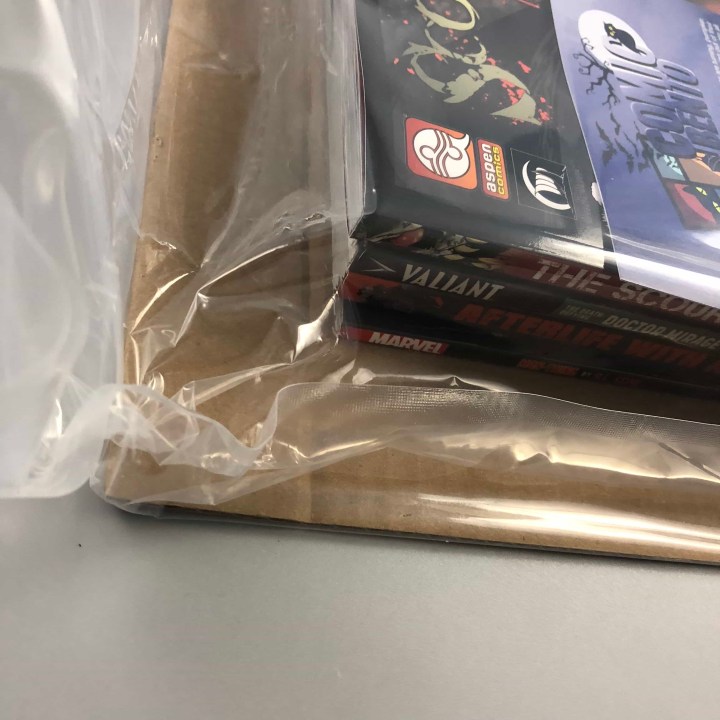 Special care is given to each box. To keep the books from jostling about, Comic Bento has all books packed together in plastic with cardboard to keep everything straight.
DEAL: Use this link to pay 50% off (plus shipping) for your first month! No coupon code needed!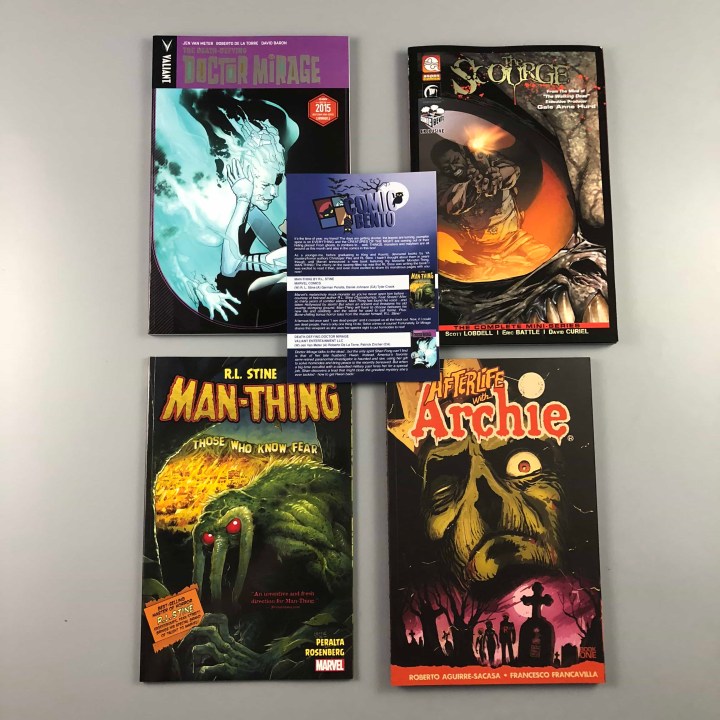 Four books from multiple publishers. Comic Bento did well including some with their offering this month.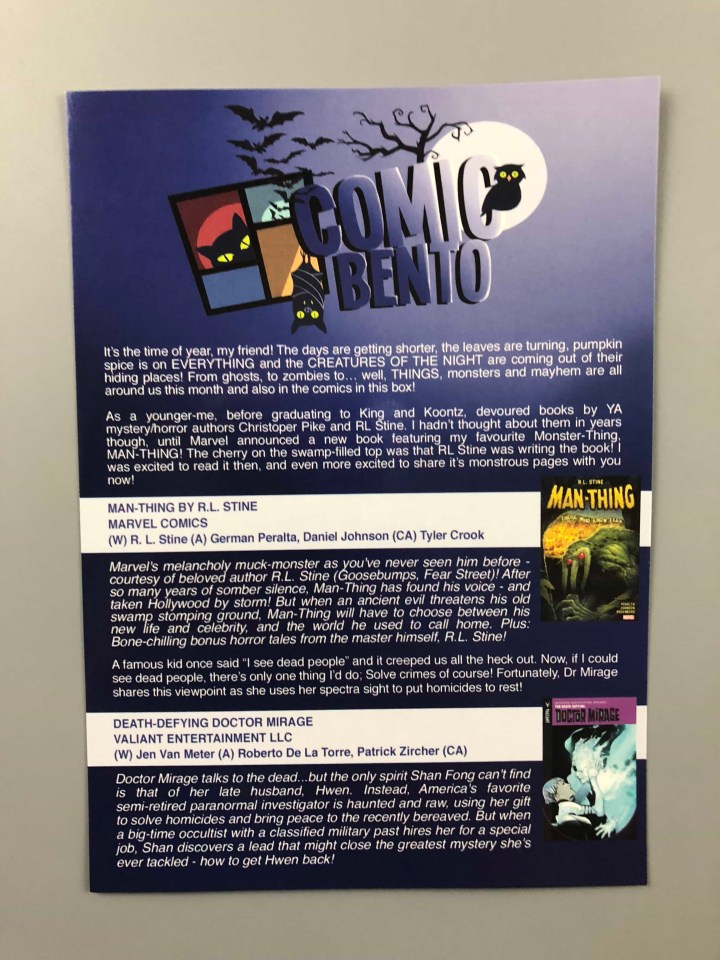 Comic Bento includes a 2-sided card that gives you some insight into the books they sent. They also give some backstory as to why they chose the books within the subscription box.
Comic Bento is great at providing variety while sticking to their theme.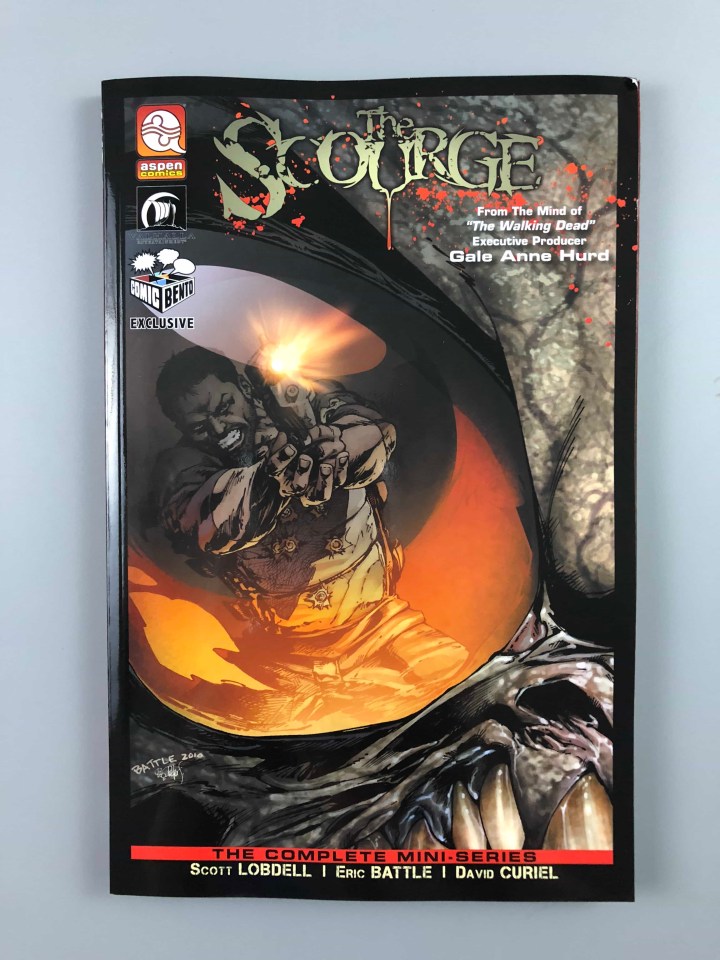 The Scourge – Aspen Comics – $18.99 cover price. This is the complete mini-series written by Scott Lobdell.  The cover is a Comic Bento exclusive.
The skies of New York City are no longer safe. In mere hours, the greatest metropolis on the planet is turned into an island of horrors, as a virus rapidly advances throughout the city transforming its citizens into savage, bloodthirsty gargoyles!! Amidst the outbreak, one man, NYPD SWAT officer John Griffin finds himself as the last remaining hope to prevent the cataclysmic spread of the virus from the island, locating his estranged son within the chaos, and saving the city itself from complete annihilation!
The Death-Defying Doctor Mirage: Volume 1: Valiant Comics – $9.99 cover price. Doctor Mirage has been a part of the Valiant Universe for some time and it's awesome to receive this collection of comics in this volume.
Death was just the beginning… Doctor Mirage talks to the dead…but the only spirit Shan Fong can't find is that of her late husband, Hwen. Instead, America's favorite semi-retired paranormal investigator is haunted and raw, using her gift to solve homicides and bring peace to the recently bereaved. But when a big-time occultist with a classified military past hires her for a special job, Shan discovers a lead that might close the greatest mystery she's ever tackled — how to get Hwen back! Now, Doctor Mirage must enter the undiscovered country and cross all the realms of the underworld if she has any hope of rescuing the man she loves…or be forever lost beyond the earthly plane.
Join Eisner Award-nominated writer Jen Van Meter (Hopeless Savages, Captain Marvel) and acclaimed artist Roberto De La Torre (Daredevil, Age of Apocalypse) as Valiant's occult adventurer embarks on a journey across the realms of the dead to bring her love back to the land of the living.
Collecting The Death-Defying Doctor Mirage #1–5.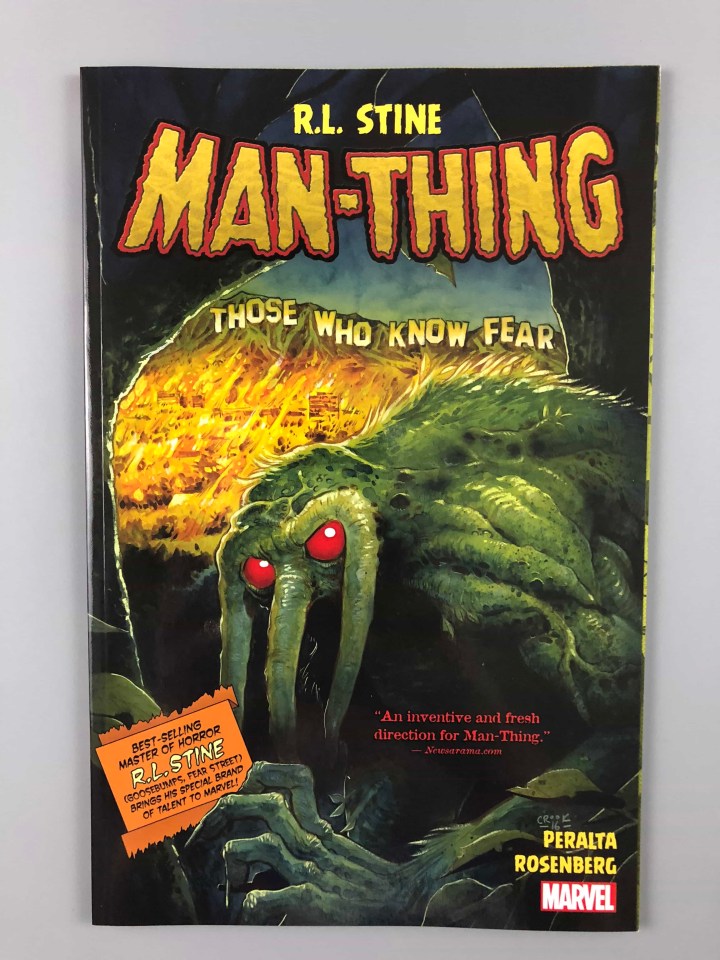 Man-Thing: Marvel Comics – $15.99 cover price. Man-Thing is already an intriguing character and now we get to read R.L. Stine's version!
Marvel's melancholy muck-monster as you've never seen him before – courtesy of beloved author R.L. Stine (Goosebumps, Fear Street)! After so many years of somber silence, Man-Thing has found his voice -and taken Hollywood by storm! But when an ancient evil threatens his old swamp stomping ground, Man-Thing will have to choose between his new life and celebrity, and the world he used to call home. An old ally pays a visit, but everything else is out to get Man-Thing -including crocodiles, bats and mosquitos, oh my! Can the balance of the swamp be restored, or will the cause of this calamity be beyond Man-Thing's control? Plus, bone-chilling bonus horror tales from the master himself, R.L. Stine! Reading this will give you goosebumps…but beware – for whoever knows fear burns at the Man-Thing's touch!

COLLECTING: MAN-THING 1-5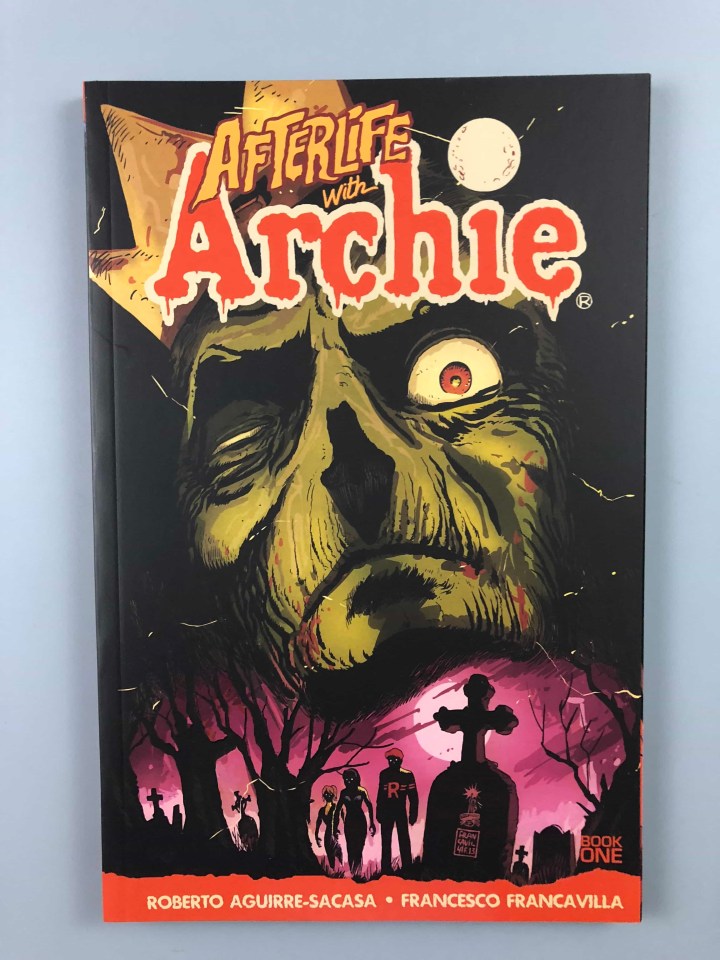 Afterlife with Archie: Escape from Riverdale – $17.99 cover price. The television show Riverdale is extremely popular on the CW network so naturally we should revisit some of these great Archie stories that are intended for teens and older.
When Jughead's beloved pet Hot Dog is killed in a hit and run, Jughead turns to the only person he knows who can help bring back his furry best friend—Sabrina the Teenage Witch. Using dark, forbidden magic, Sabrina is successful and Hot Dog returns to the land of the living. But he's not the same… and soon, the darkness he brings back with him from beyond the grave begins to spread, forcing Archie, Betty, Veronica and the gang to try to escape from Riverdale!
Comic Bento is such an awesome value! All four of these books were packaged well together and arrived in spectacular condition. As stated earlier, there is a theme but there's also a ton of variety, and the theming of this box is pretty unique amongst comic subscriptions. The curator's notes really bring the theme together, and that made this box even more awesome!
What did you think of this month's Comic Bento theme?