Let's take a look at November's Box of Happies! This box is made up of handmade art from different artists throughout the US. The contents vary every month. The box, which starts at $29.99, makes a great one-time gift as there are no recurring charges involved.
DEAL: Receive a free handmade necklace with your first Box of Happies purchase. Use coupon code HAPPIES.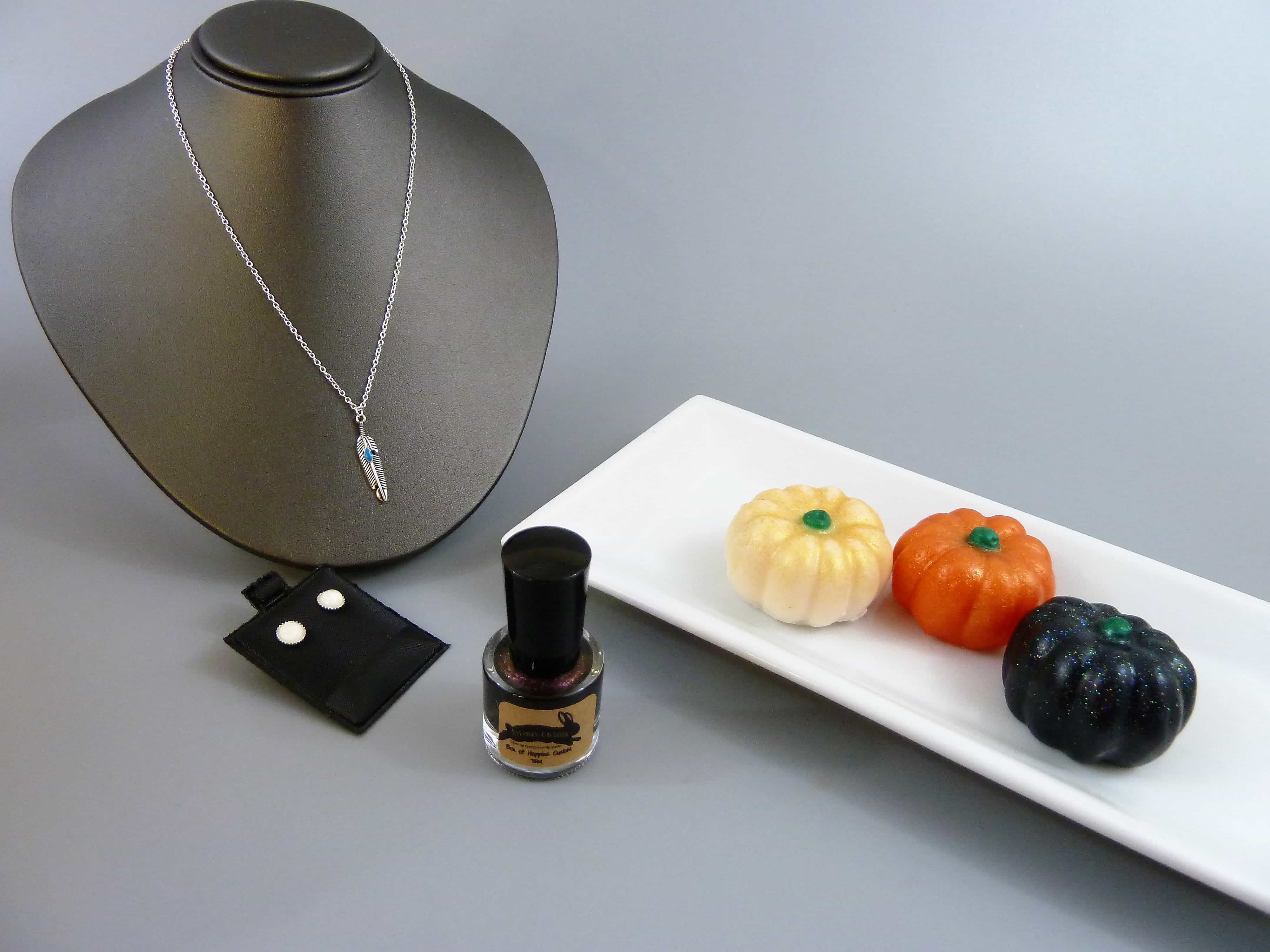 Four to six items are included in each box, but you can also customize and add another bar of soap, candle, or piece of jewelry. Or, you can treat yourself to a little grab bag for just $15! This month's box had 5 items in it, neatly wrapped in a reusable craft box.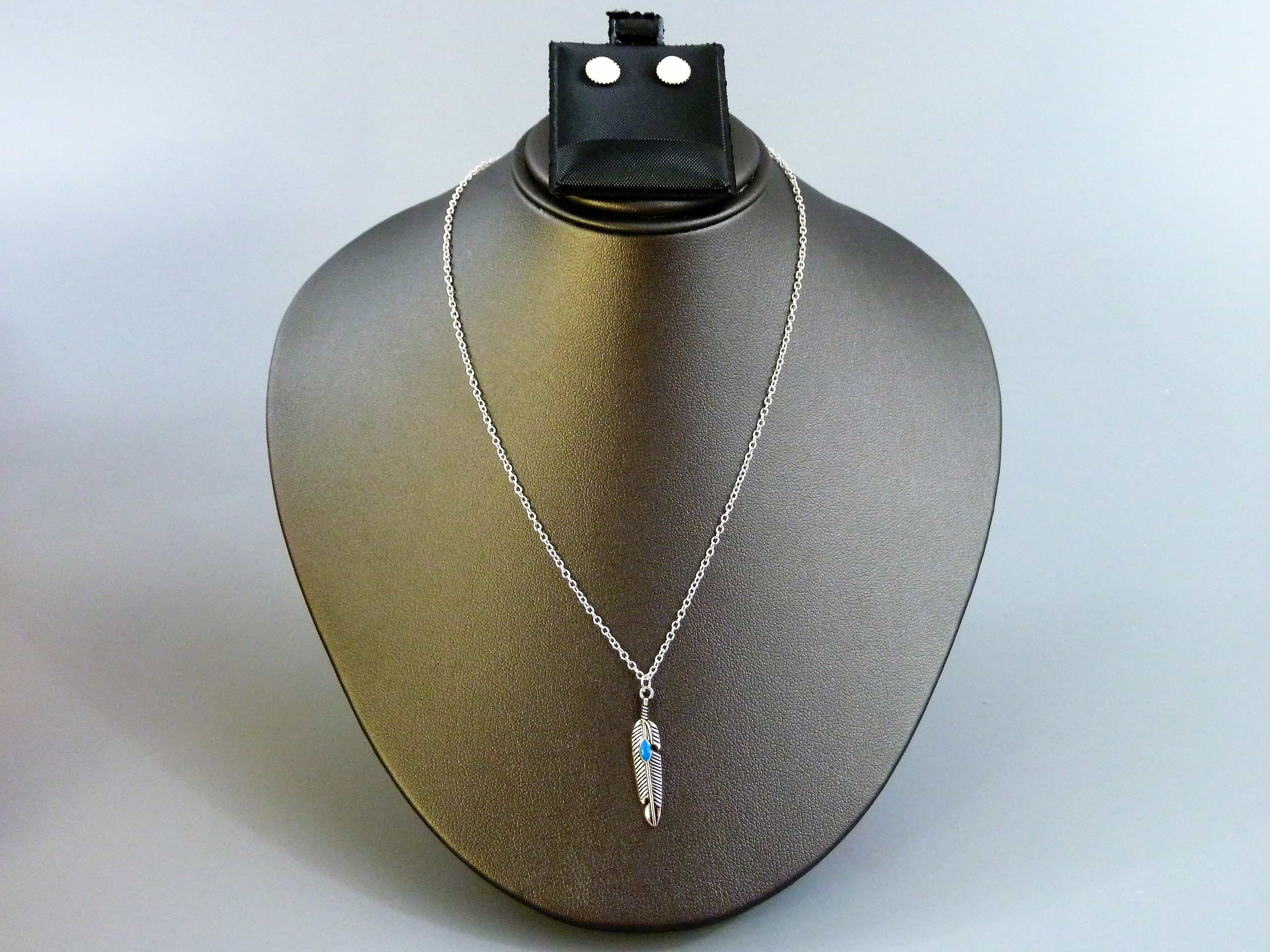 Box of Happies Stud Earrings ($12) and Feather Charm Necklace ($12). The earrings, while a little hard to make out here, are a clear white that is glittery.
Here is a closeup on the charm and earrings.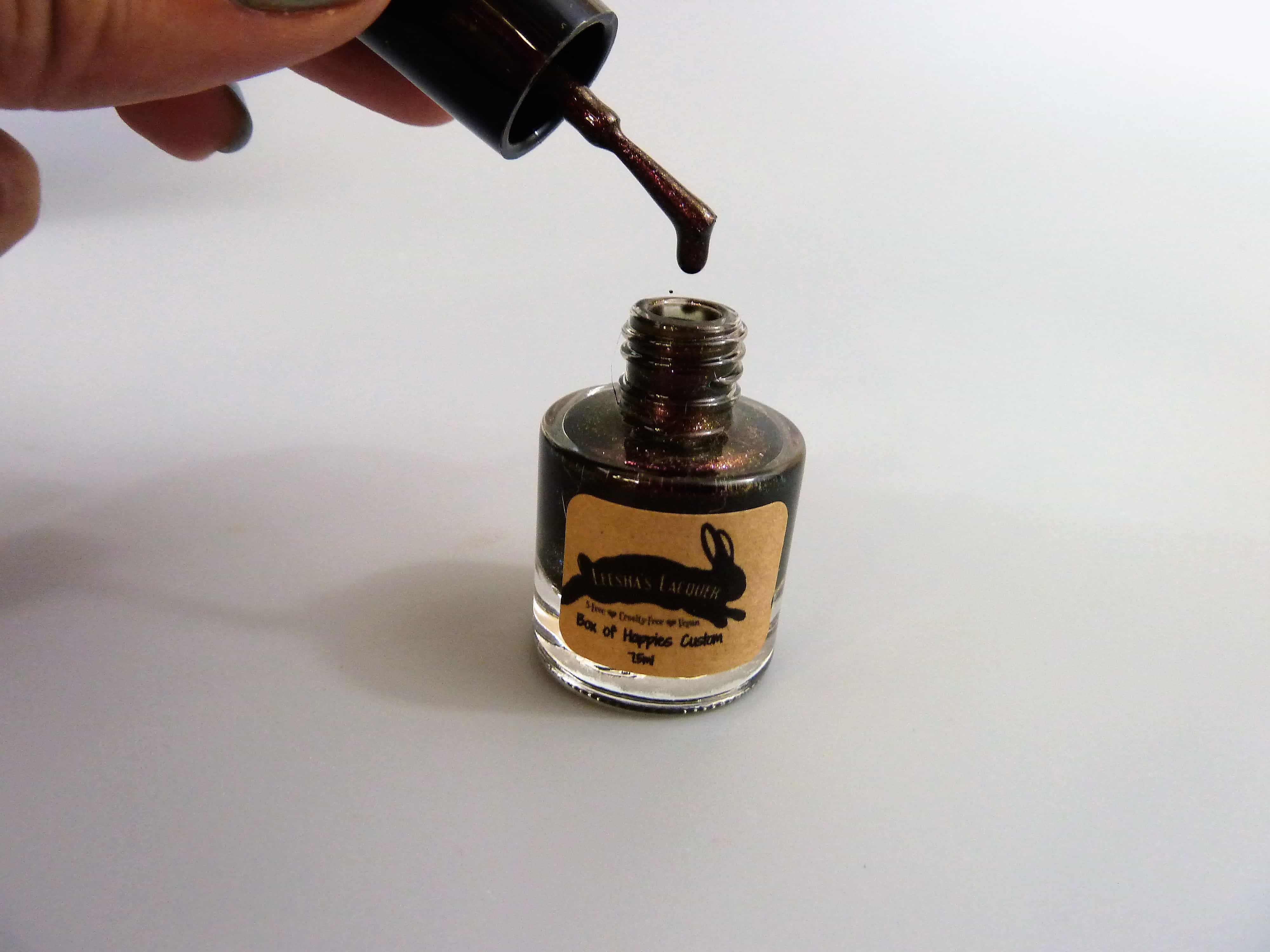 A naillpolish ($4) made by Leesha's Laquer was specially made for the Box of Happies.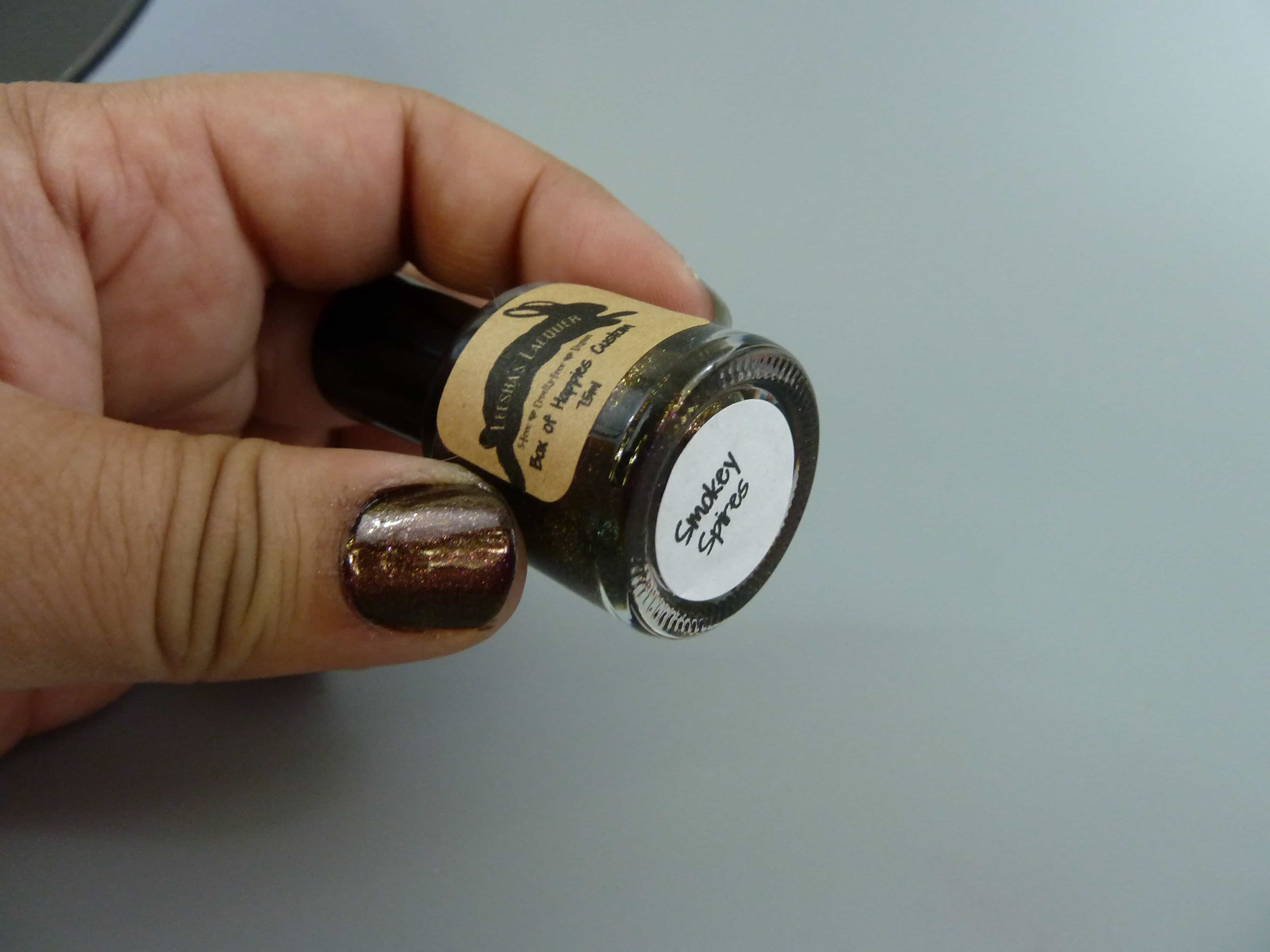 It is a very pretty purple color (on my nail below) with a glittery hue to it called Smokey Spires.
Next, these 3 soaps were wrapped up like little presents!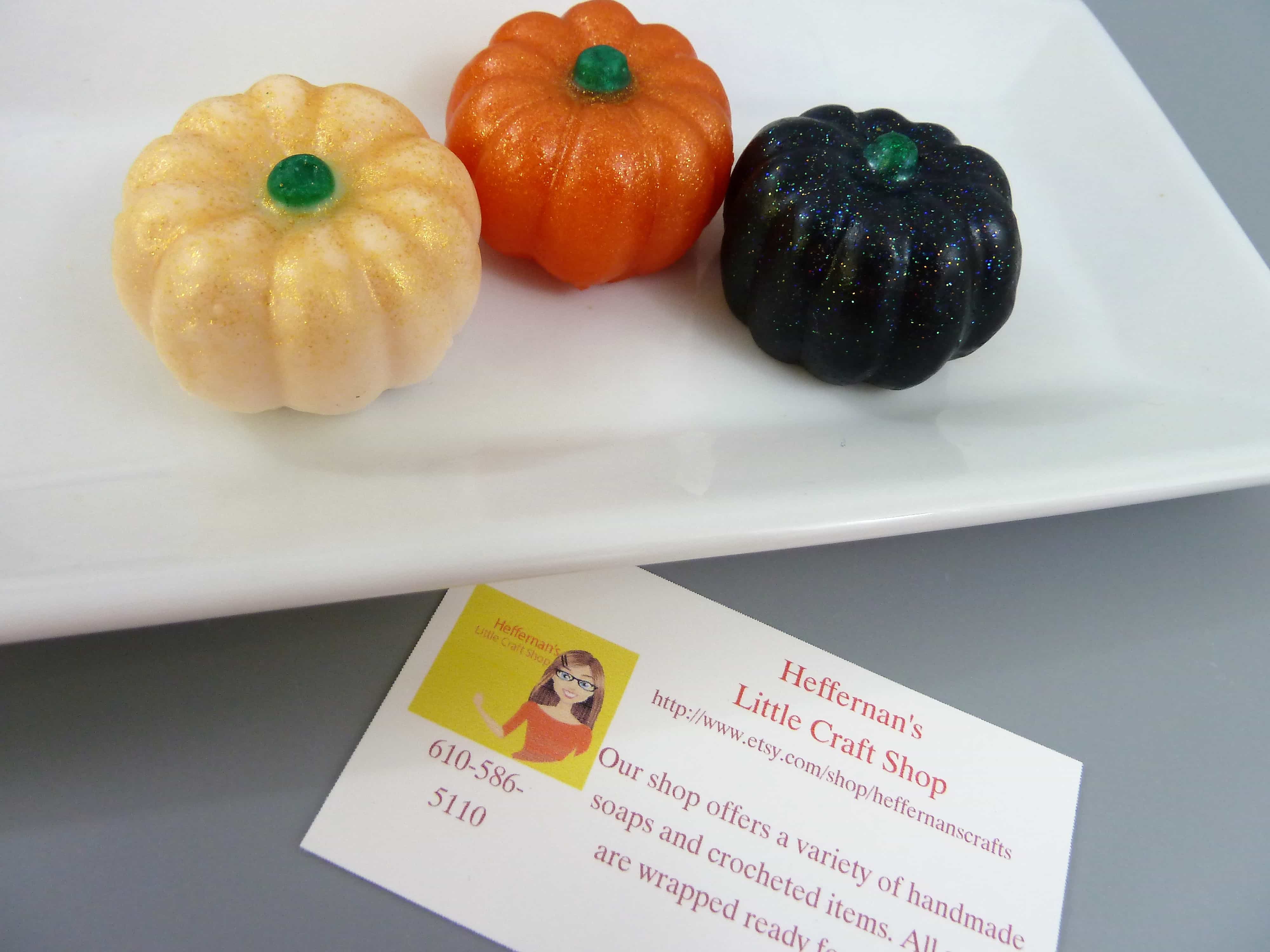 I unwrapped them to reveal an adorable set of handmade pumpkin soaps ($5) by Heffernan's Little Craft Shop.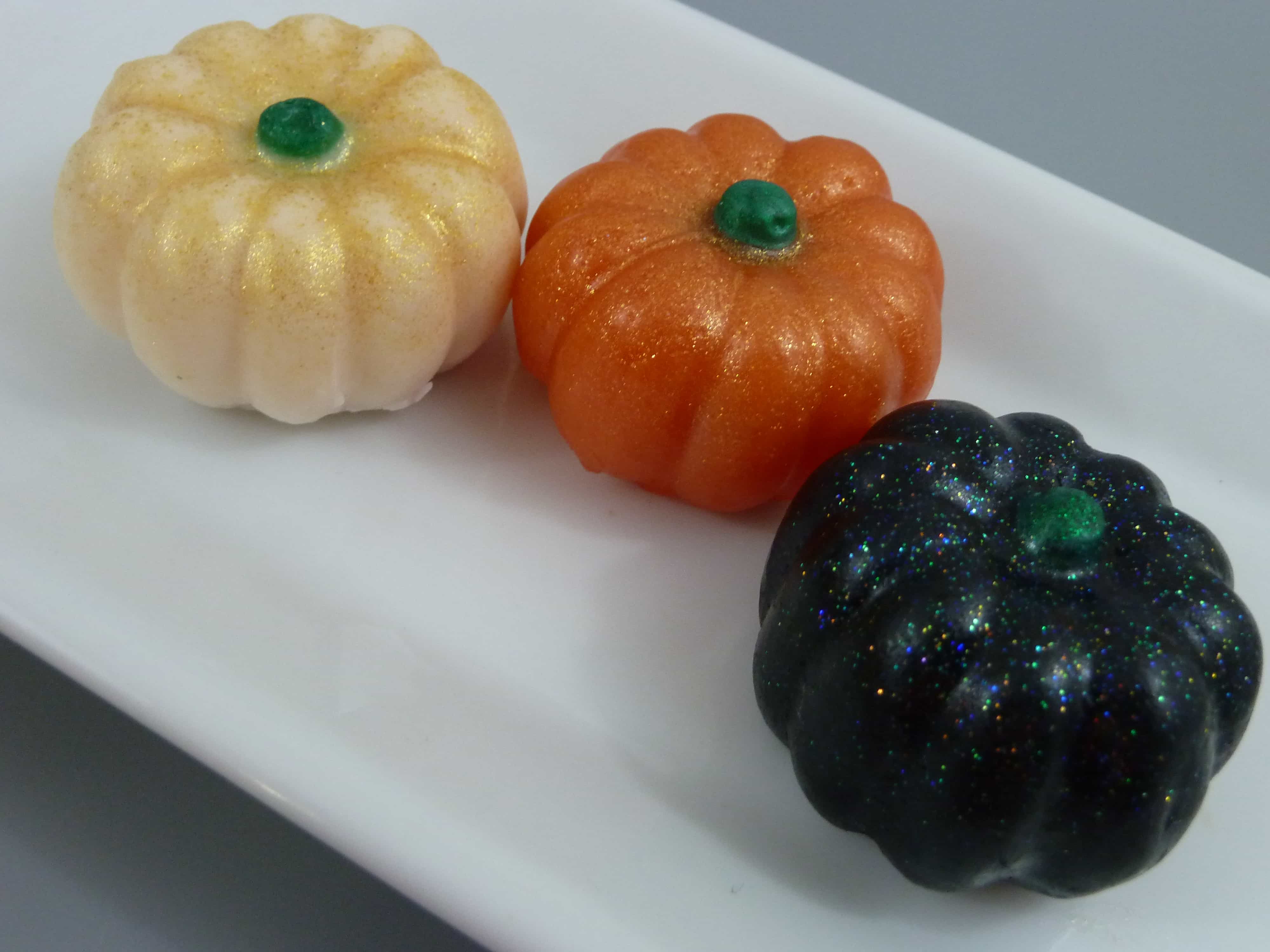 This close up lets you get in there and really see the fun glitter on them! The delicious scents were Warm Vanilla, Apple Jack peel, and Pumpkin Spice.
Finally, a contents card is included in each shipment, letting you know the value of each item selected that month. This month's box was valued at $33 + the value of the craft box that is included in each shipment.
If you are looking for something out of the ordinary to make you or a loved one smile give this box a try! It's definitely a fun box for that special someone who enjoys the beauty of handmade things.
What do you think of this month's Box of Happies?