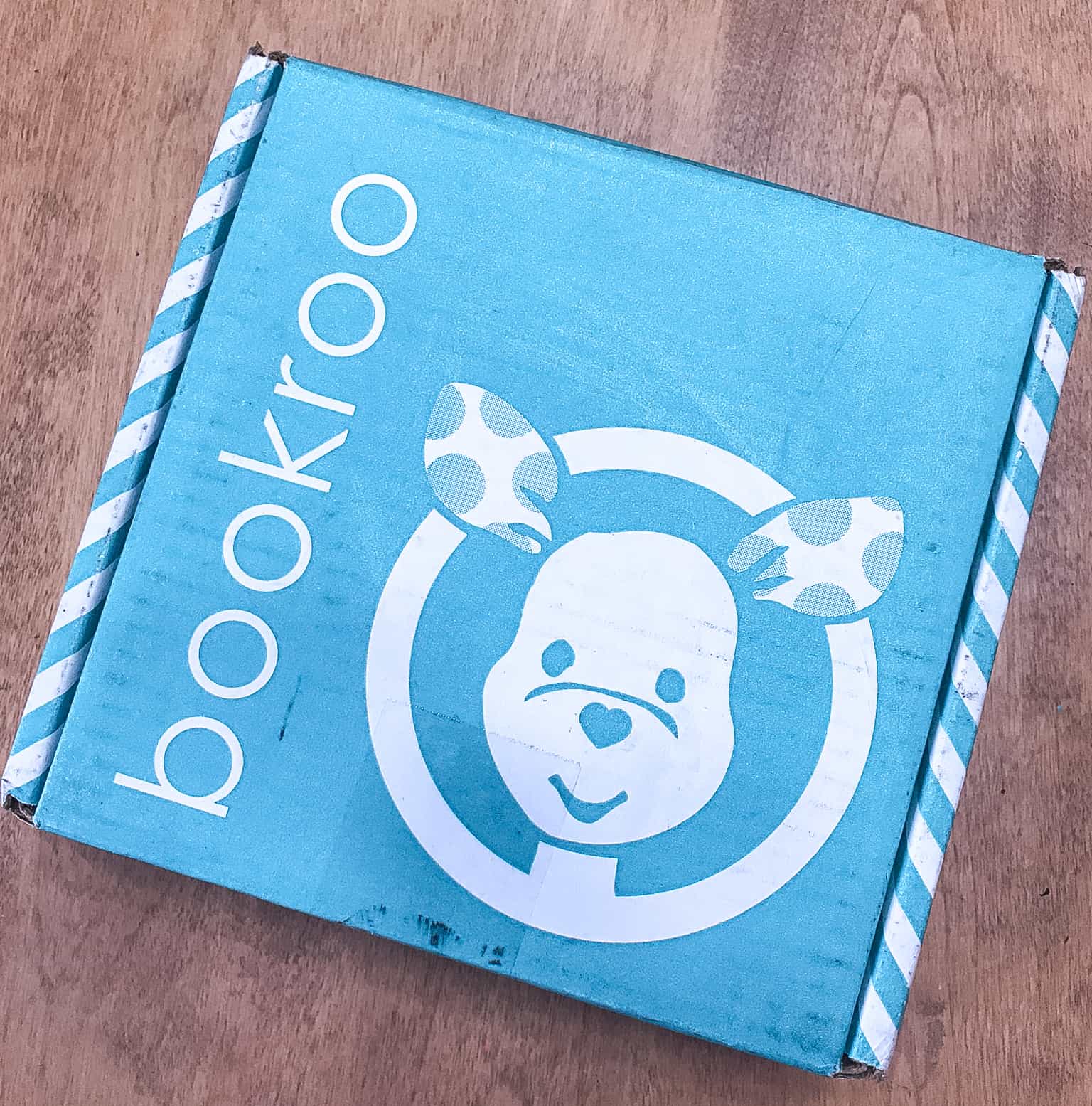 Bookroo is a monthly book subscription for kids! With this subscription, you can choose between board books (best for ages 0-3) and picture books (2-6+). The retail value of the books you receive will always be above the subscription cost, and the shipping is free!
Your books will arrive neatly wrapped in gift paper and tied with a bow. It's a lovely touch, and it turns it into an easy gift for a grandparent to pick up! Throw on a card and bow, and they would be presentable for any gift-giving occasion. The paper was also slightly rubberized (not tyvek, but similar to other mailing packs), so the books are both pretty and well protected. The care with which the books were packed tells me the curator has a great love and respect for books.
DEAL: Get 15% off your first order! Use coupon code HELLOSUB.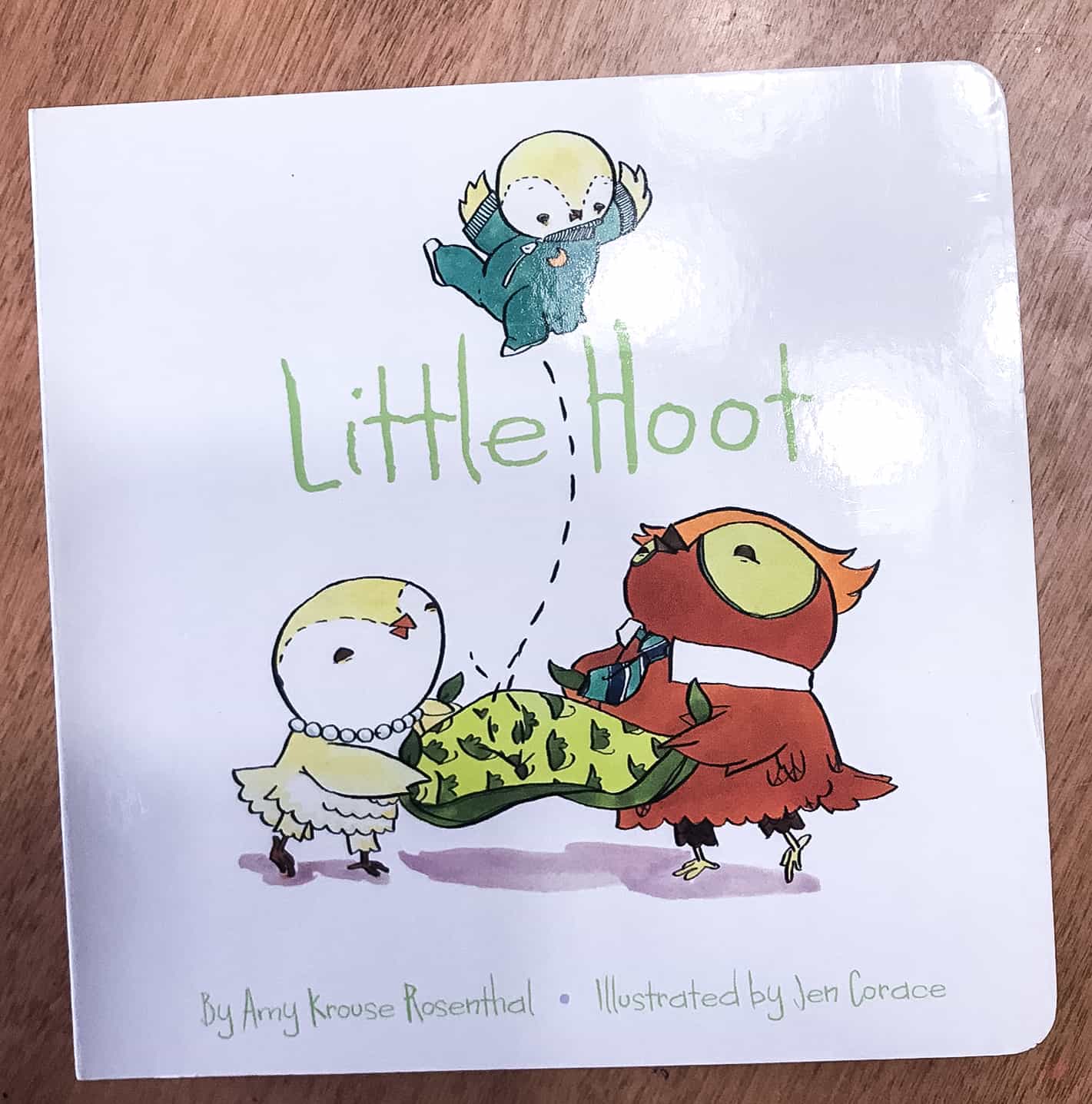 Little Hoot By Amy Krouse Rosenthal ($7.58)
It's not fair! All Little Owl wants is to go to bed at a reasonable hour, like his friends do. But Mama and Papa say little owls have to stay up late and play. So Little Owl spends all night jumping on his bed, playing on the jungle gym, and doing tricks on his skateboard—but he's hooting mad about it! Children who have a hard time going to bed will love this fun twist on the universal dilemma.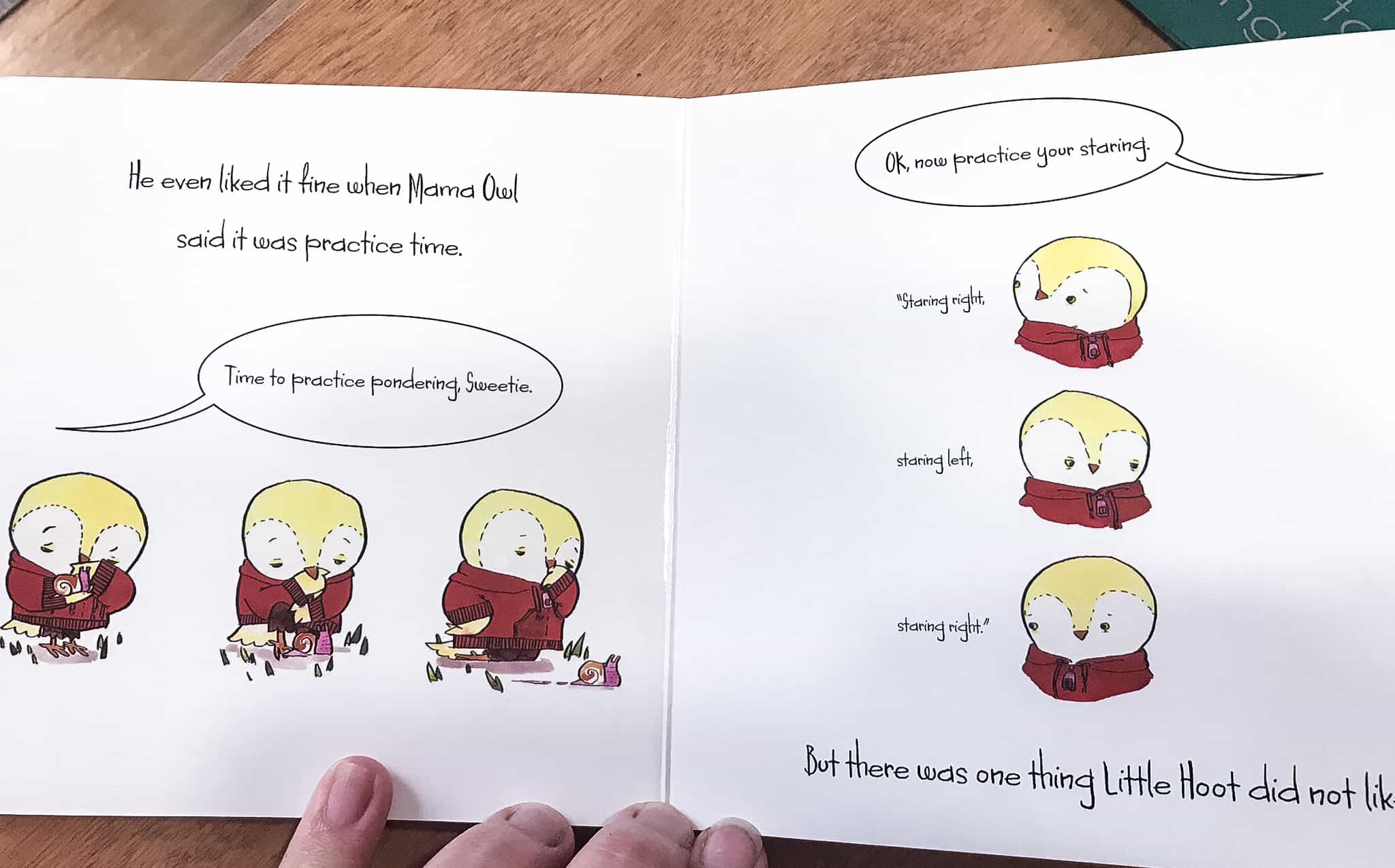 This is a cute illustrated book. The texts come in large fonts and is really easy to read and understand for the kids.
The book is hardbound and comes in colored cardboard pages too.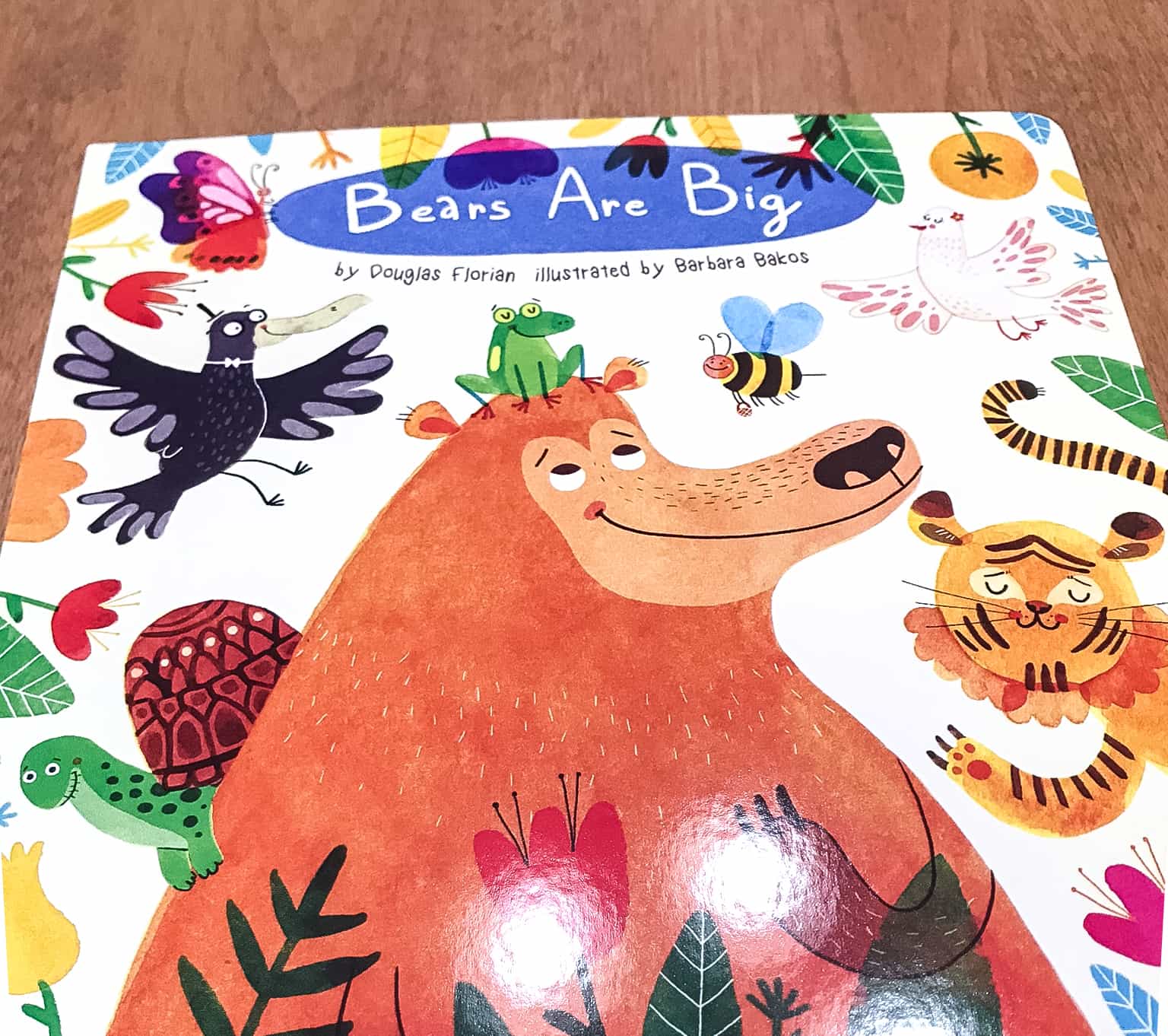 Bears Are Big By Douglas Florian ($6.99)
Discover animal opposites in this playful board book by award-winning author Douglas Florian.

Bears are big. Bees are small.

Shrews are short. Giraffes are tall.

In this fun, rhyming story by award-winning author Douglas Florian, little ones can meet pairs of animals and discover how they're different! The pairs include bears/bees, shrews/giraffes, rhinos/tigers, turtles/snails, sloths/cheetahs, eels/tree frogs, hippos/butterflies, and ravens/doves.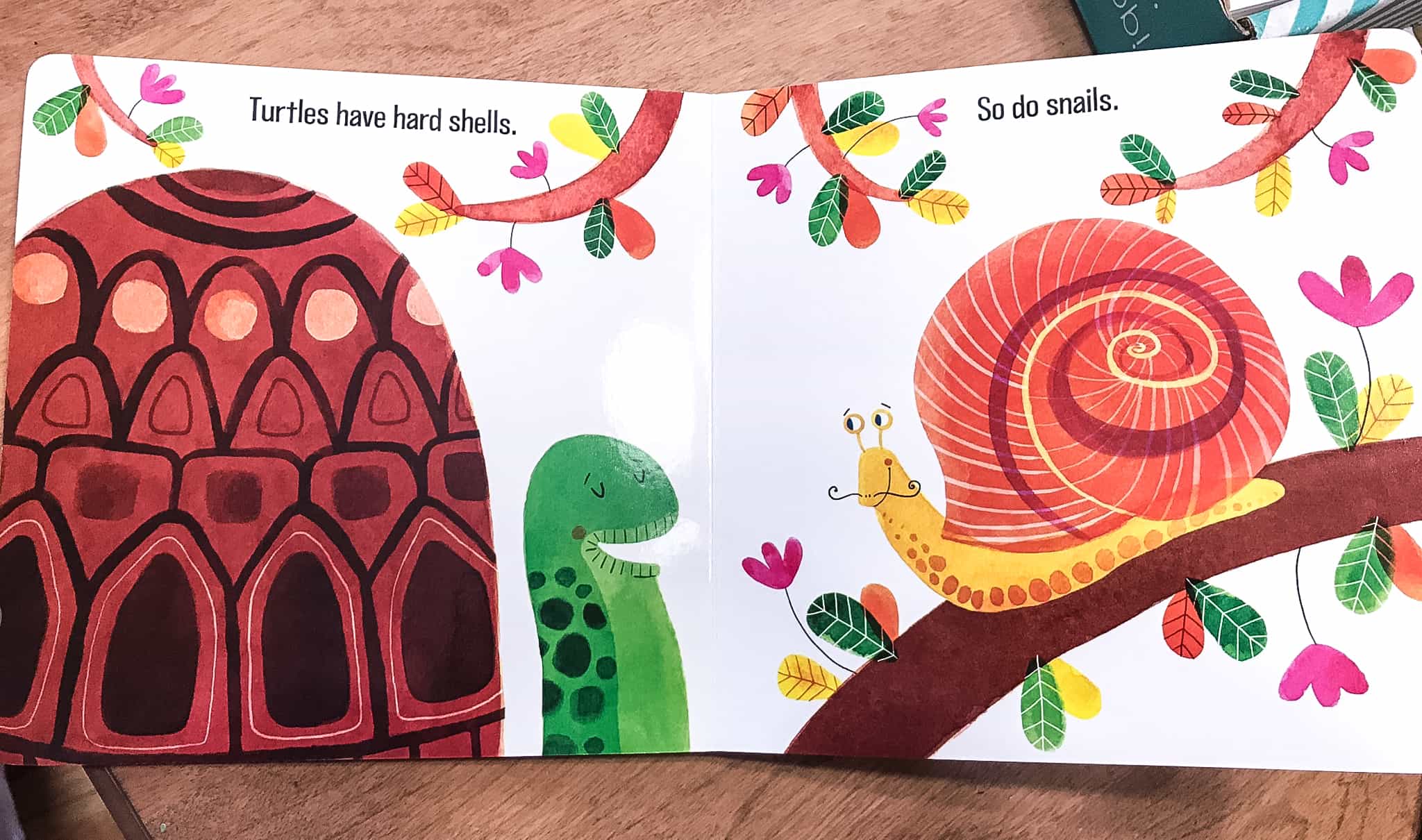 The kids love the artworks on this one! Like this page here where a turtle is being compared with a snail, for having hard shells!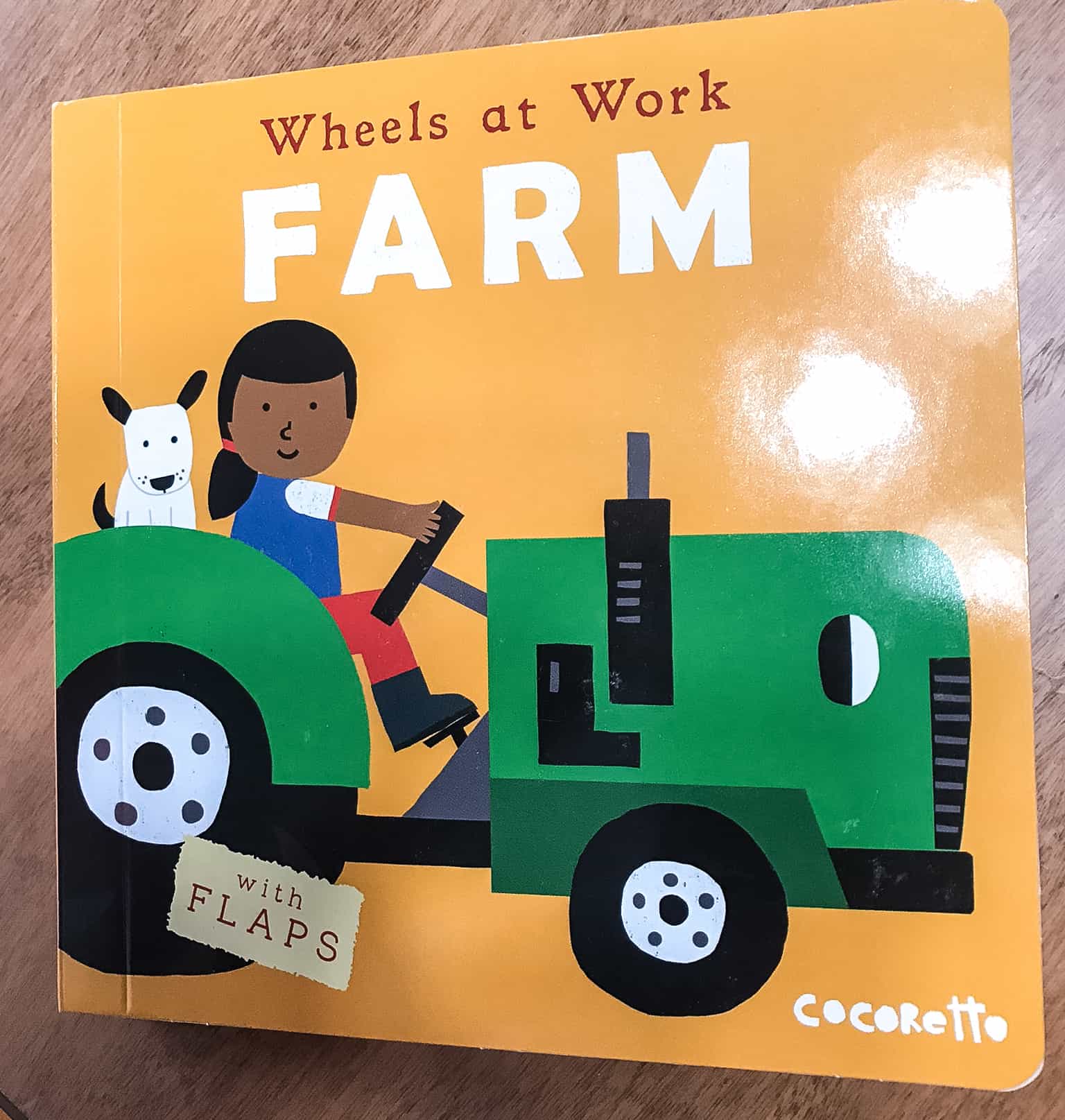 Wheels At Work Farm By Cocorette ($7.99)
Collecting, lifting, transporting, and delivering! Lift the flap to see each vehicle busy at work. Perfect for guessing, prediction and memory skills – and simply joining in!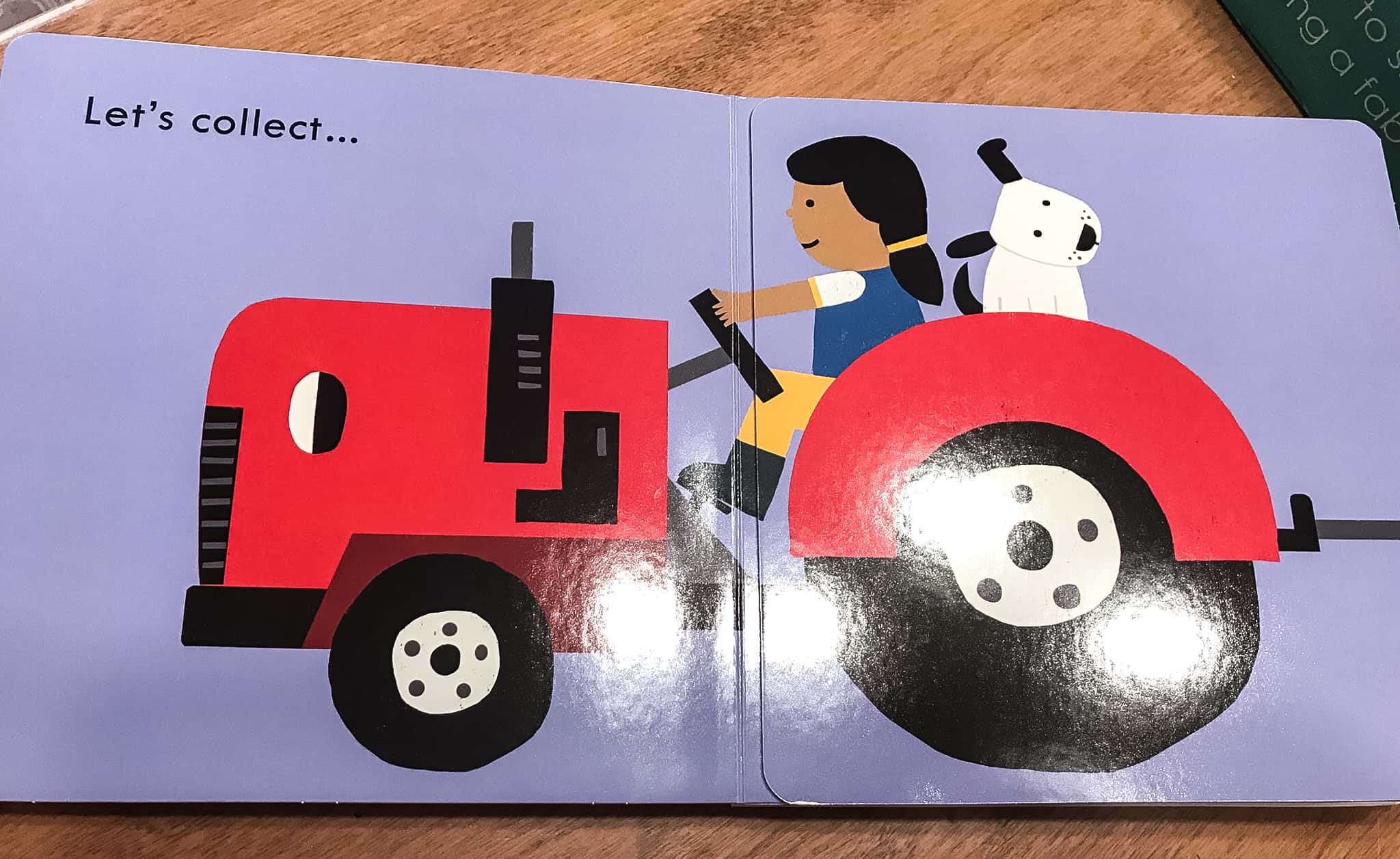 This is a perfect illustrated books for kids, really colorful and easy to read.
This kind of book is the perfect reading companion for kids, or for those who are first-time readers.
It's really a beginner-friendly book. My youngest son loves this!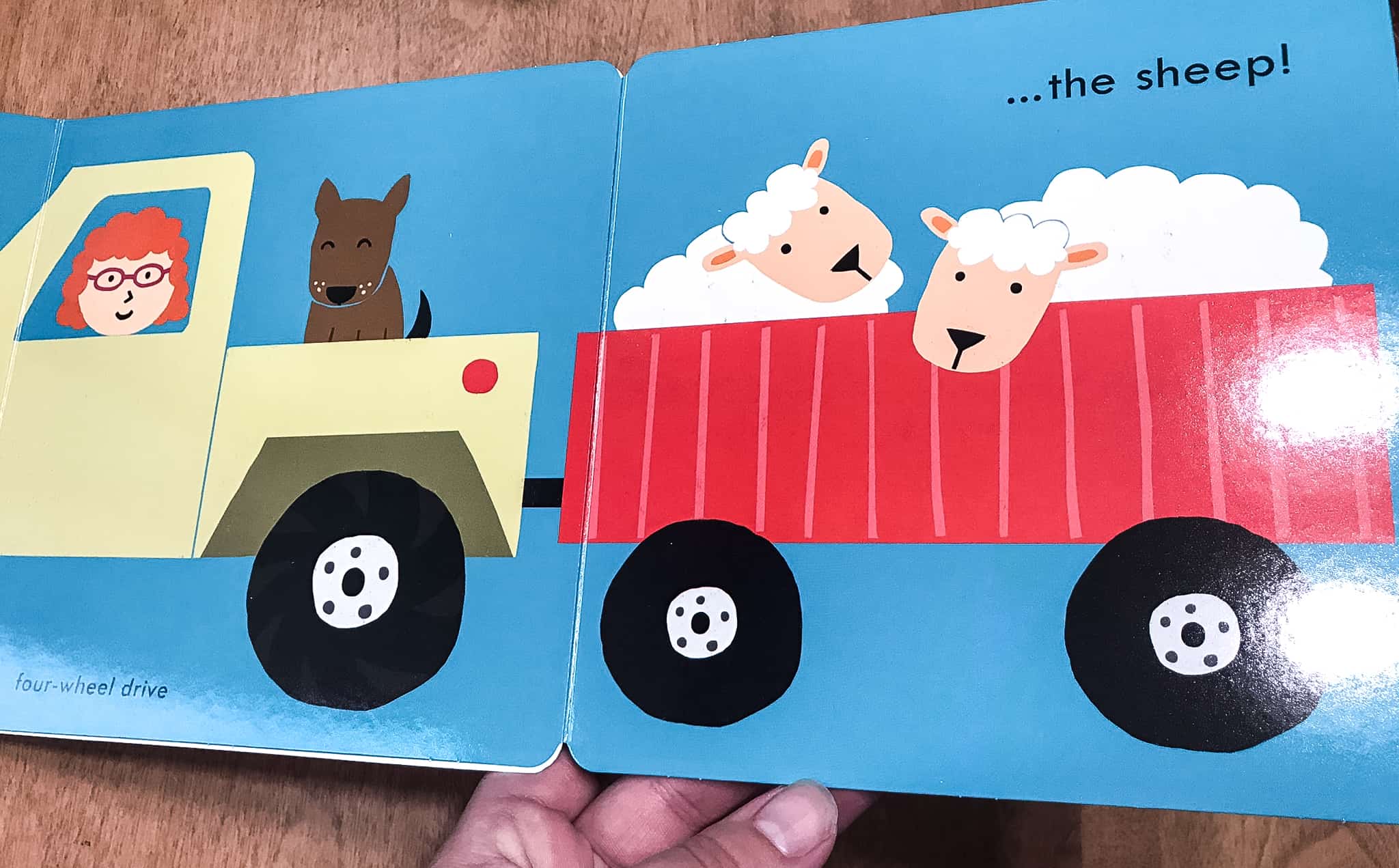 The combination of easy to understand illustrations and simple words makes this a perfect early book.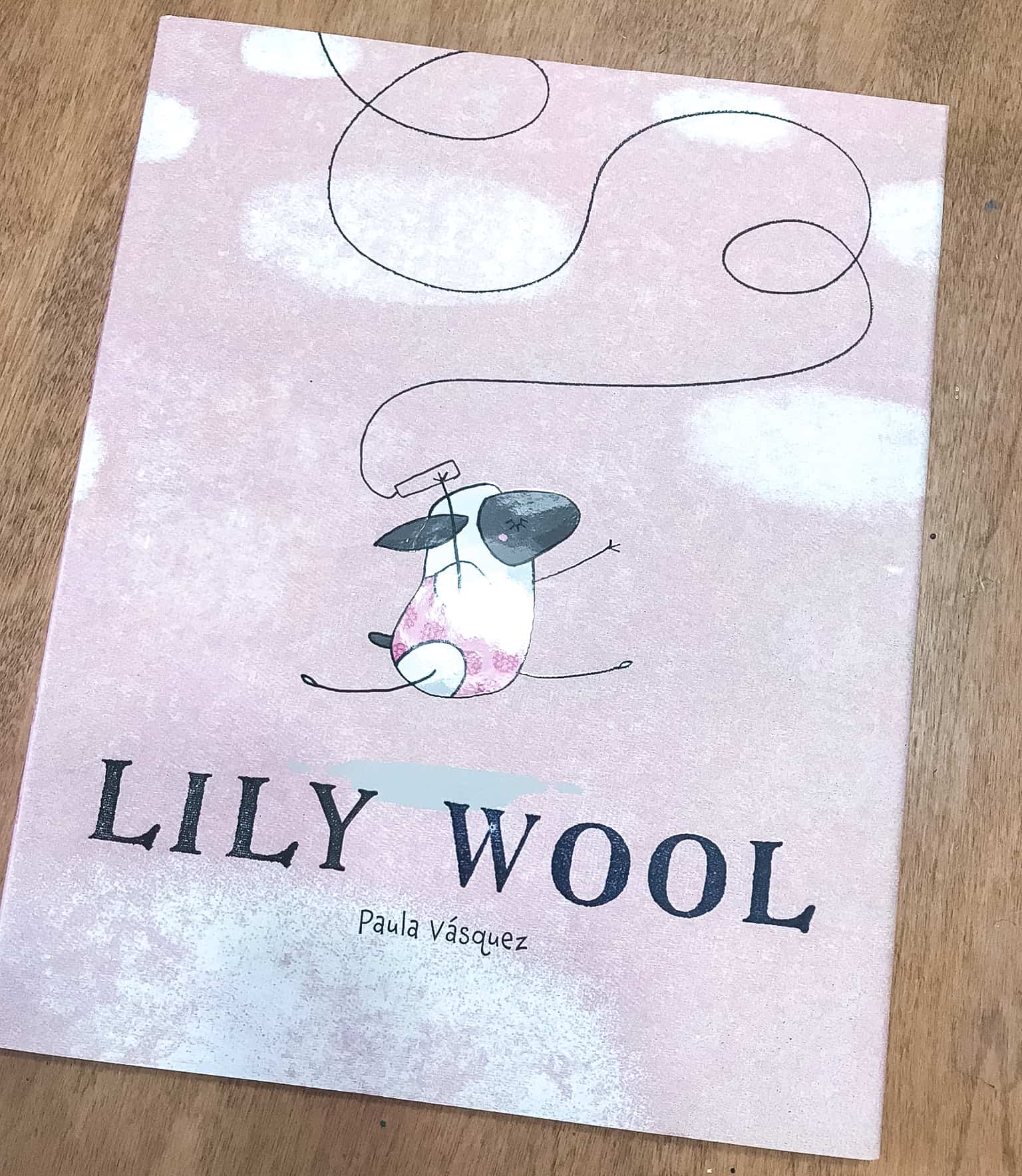 Lily Wool By Paula Vasquez ($12.65)
A little lamb with a great big imagination.

A new picture book from Paula Vásquez filled with delightful illustrations depicting a little lamb intent on being true to herself.

Lily Wool gets bored with all of the grazing and resting that the herd does and prefers to count stars and dream of adventures. When Lily finds a strand of loose wool, she lets her imagination run wild and has a grand time until she accidentally unravels a problem.

Children will love seeing how Lily Wool puts her imagination and creativity to work to fix things, and how Lily discovers a way to help others while she finds her special place in the flock.
The inside of the cover is decorated with fun-looking doodles!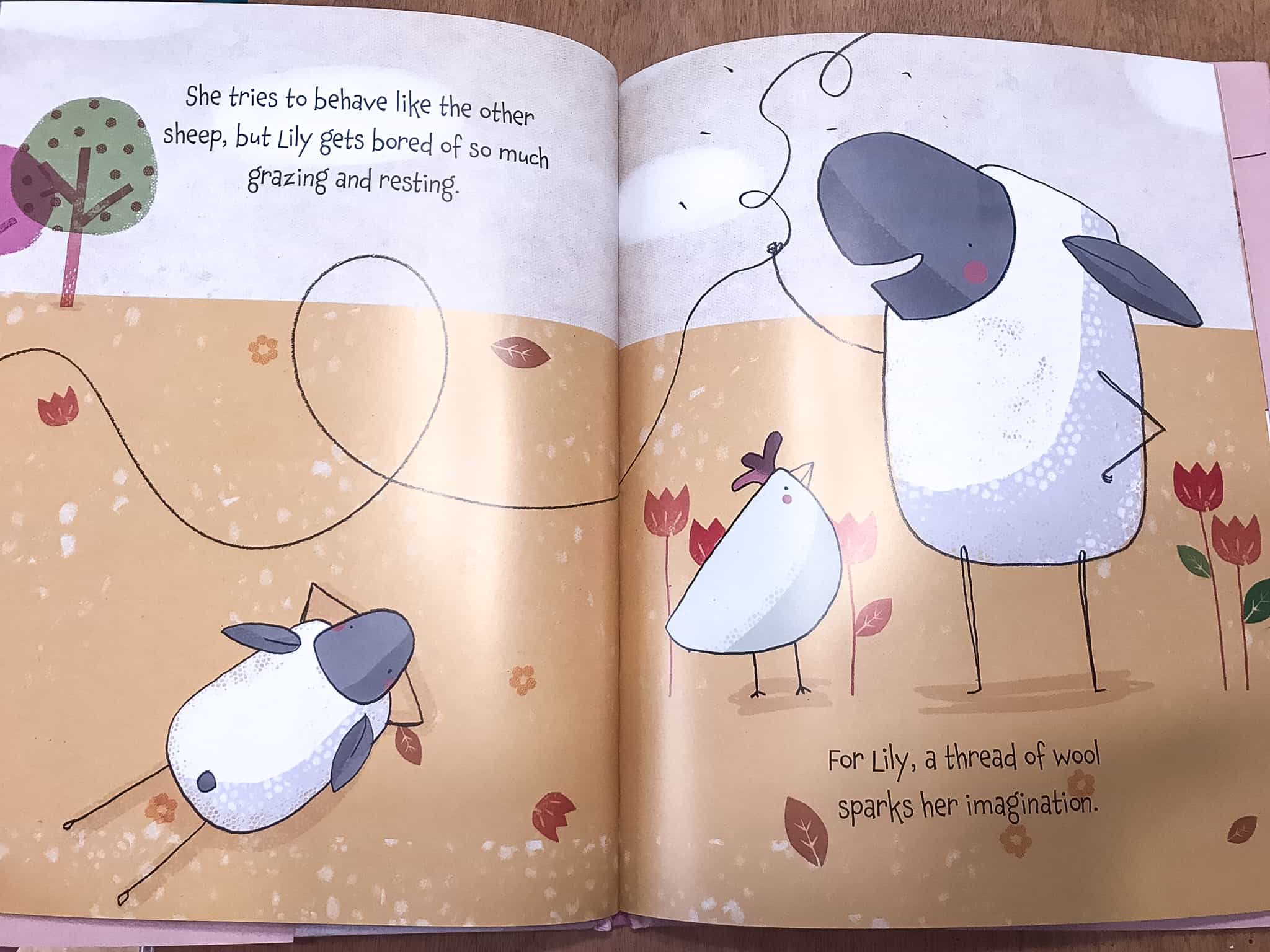 It has colored illustrations on glossy pages, and the action is spread out enough to allow little kids' eyes to explore the pages while being read to.
The artworks looks fun and colorful, and the fonts are big that the kids can easily read them.
Edward Built A Rocketship By Michael Rack ($2.14)
Edward blasts into space on a magical tour of the Milky Way with meteor showers, asteroids, aliens, and even a message for Mom from Mercury.
I'm just hoping the kids won't doodle on this page!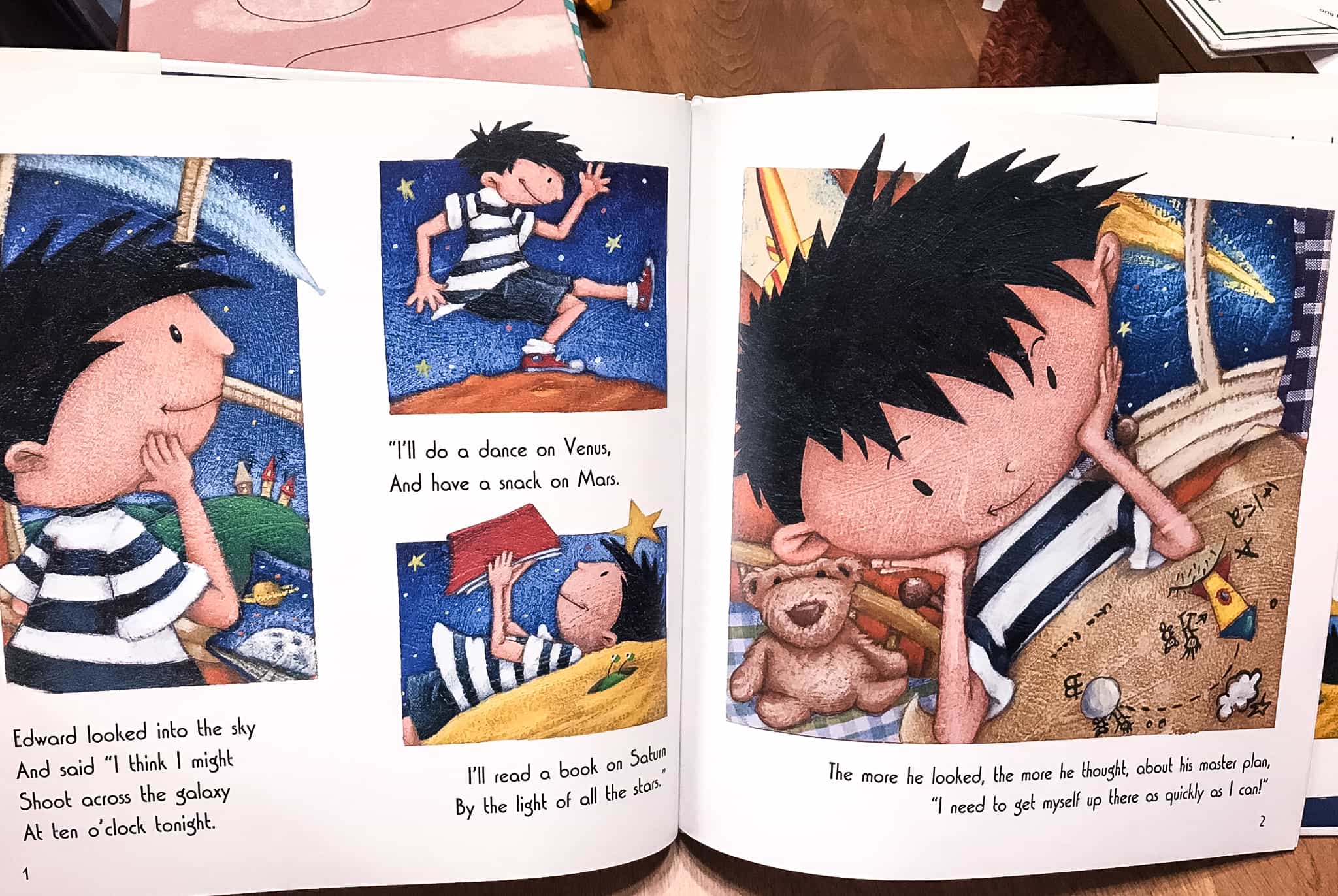 It's an engaging story for little adventures — Edward builds a rocketship!
This will definitely teach the kids to believe in their dreams and of course, in themselves! This is really a good story and the pages are all beautifully illustrated too!
Another amazing curation from Bookroo! The books are all kid-friendly and really easy to read and understand. They are great as either self-read books for early readers or as bedtime stories to be read together. This is a fun way to bond before bed or during family time — everyone can just sit, relax and listen to the story unfold. Of course, that rarely happens, and everyone jumps in to share their own ideas about where the story should go!
What do you think of this month's book selections?