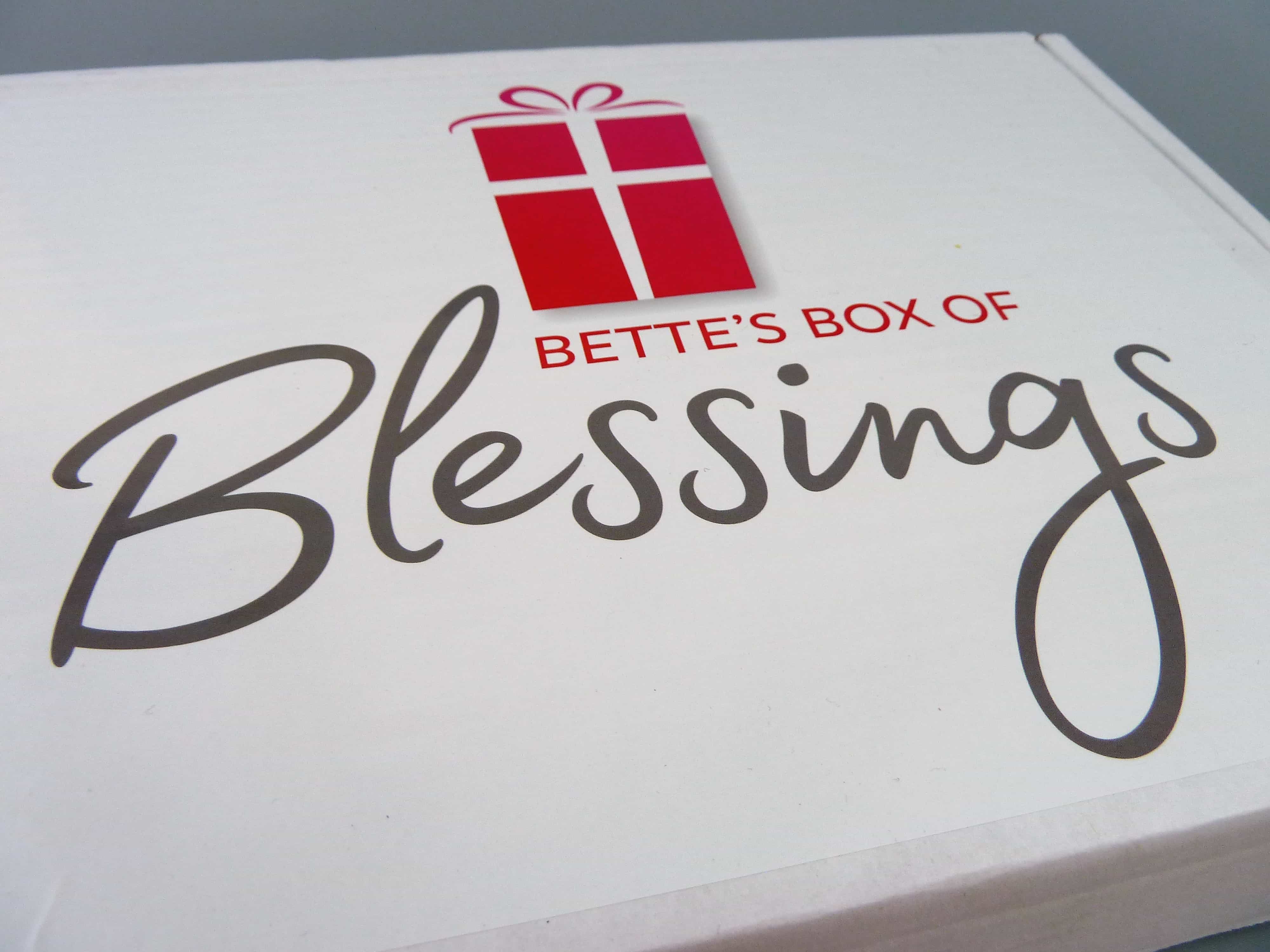 Bette's Box of Blessings is a subscription made with Christians in mind. It gives you a collection of gifts for yourself to help you grow in your faith and items to share your faith with friends and family. The boxes start at $29 per month.
DEAL: Get $5 off your first month's box! Use coupon code HELLO.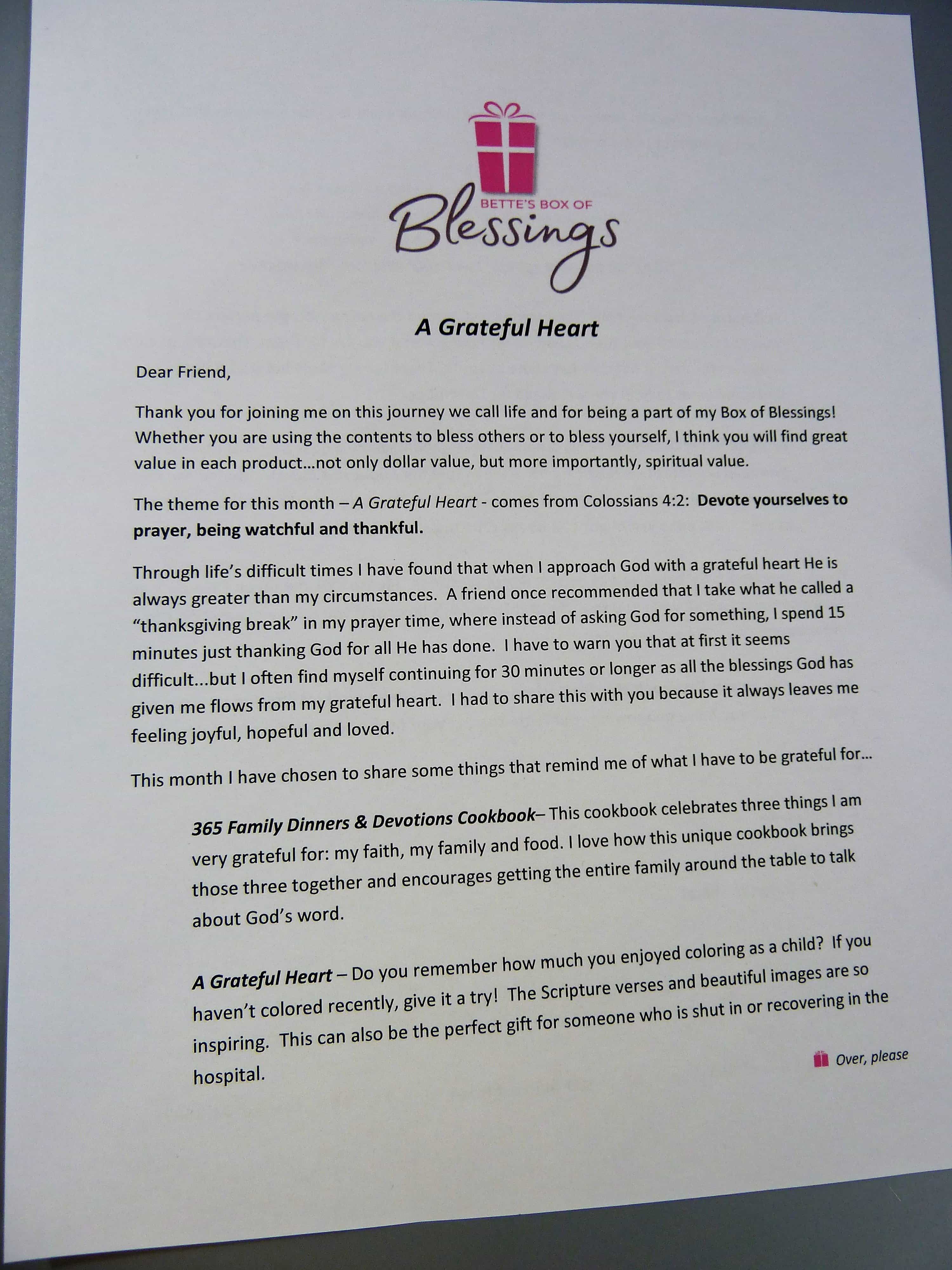 A page describing the contents and reasoning behind the choices was included.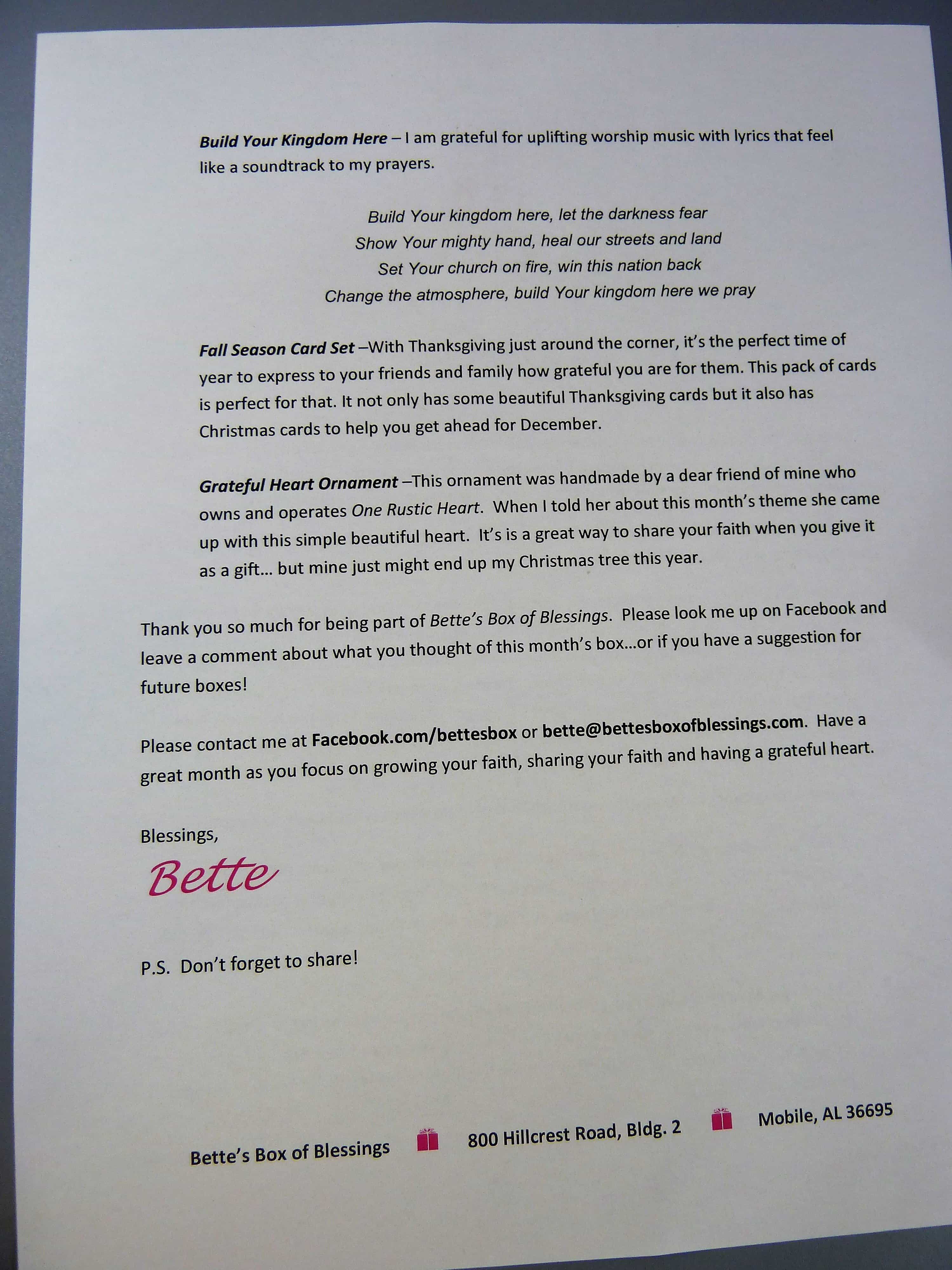 This month's box focused on having a Grateful Heart. The reminder to thank God for all of the blessings he has given us is a welcome message in a day with so much going on in the world.
The first item was an Ivory Salt Dough ornament from One Rustic Heart with the word grateful inscribed on it (~$7). I think this item can be used year round to remind you to count your blessings and not fret so much about your worries.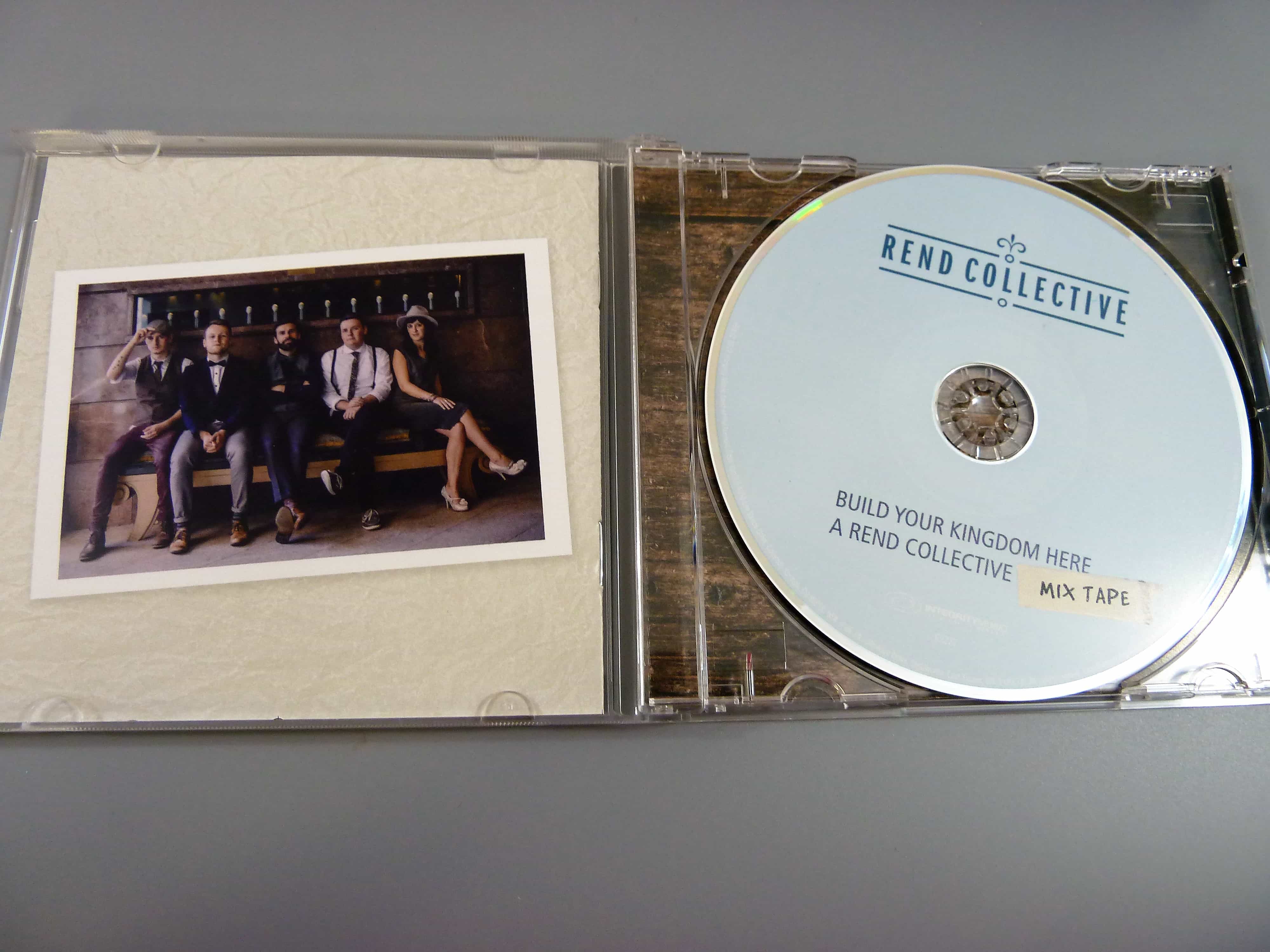 Build Your Kingdom Here, a CD by Rend Collective ($12) is in the box. It is an uplifting worship music that the box's curator describes as being a soundtrack to her prayers. "Set our hearts ablaze with hope" is just one of the lyrics that made me smile. I hadn't heard them before but liked it.
The CD has 14 songs in it, with track 8 being the title song.
Next is a colorful array of cards focusing on giving thanks. There were also some for Christmas. The cards are made with high-quality card stock. The images and sayings are all beautiful too!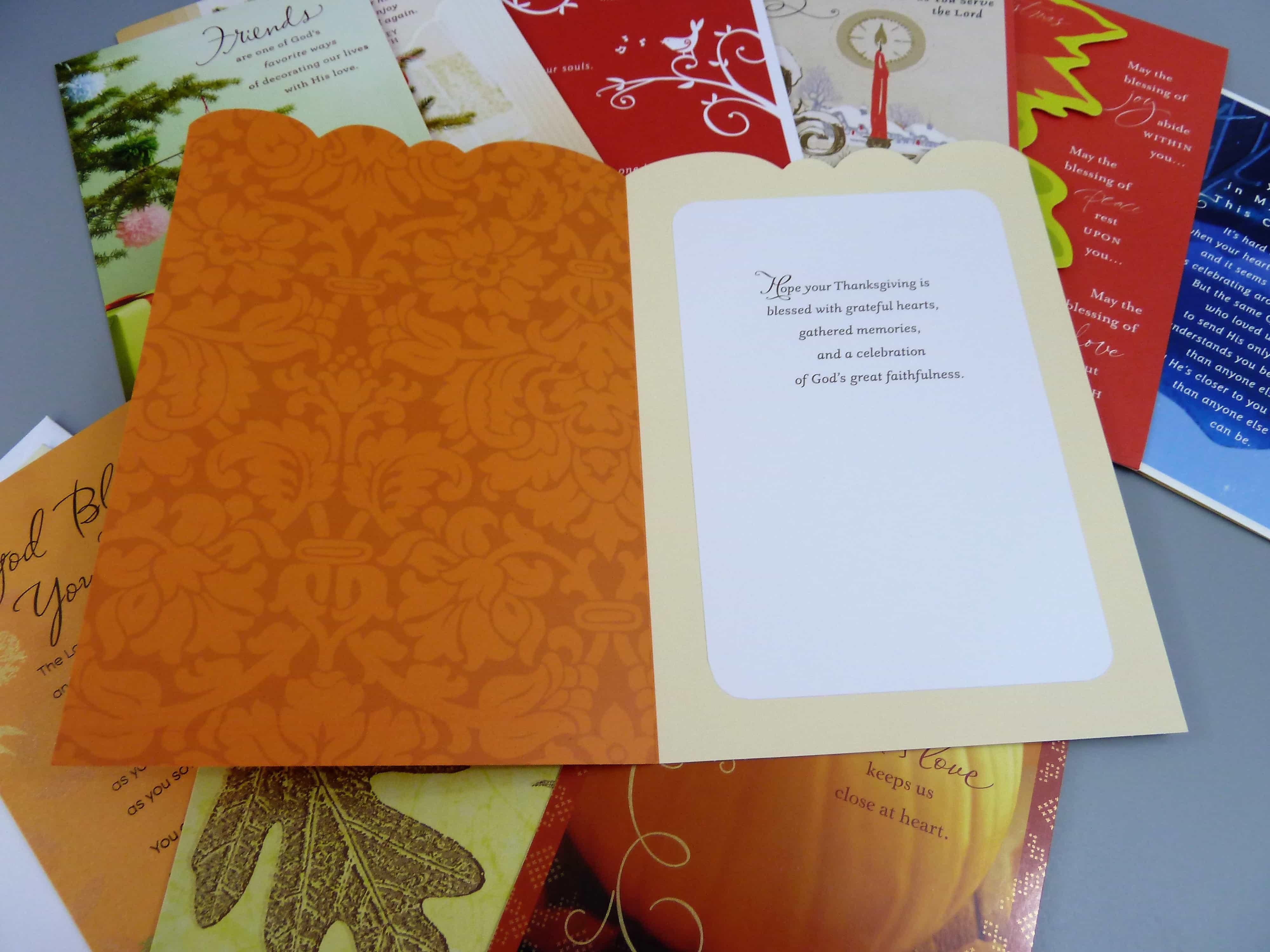 Here is a close up of the inside of one of the Thanksgiving cards. I've never sent out a Thanksgiving card before, but what a nice and unexpected way to let someone know you are grateful for having them in your life!
To help us destress during the holiday season, A Grateful Heart Adult Coloring Book ($10) was in the box of blessings as well.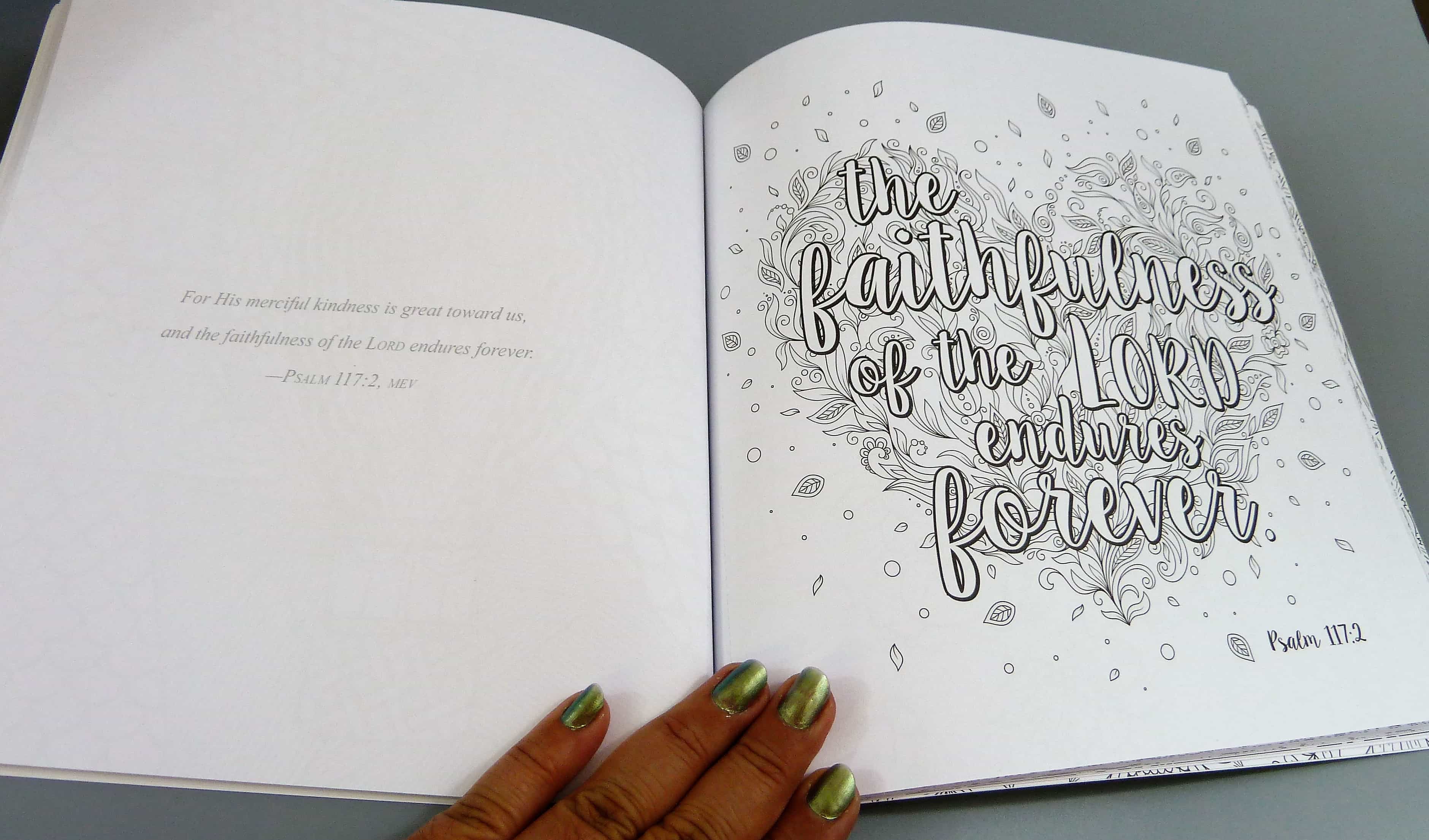 There is a wide variety of images inside, some with and without words. The left side of each 2 page fold has a scripture on it that coordinates with the image.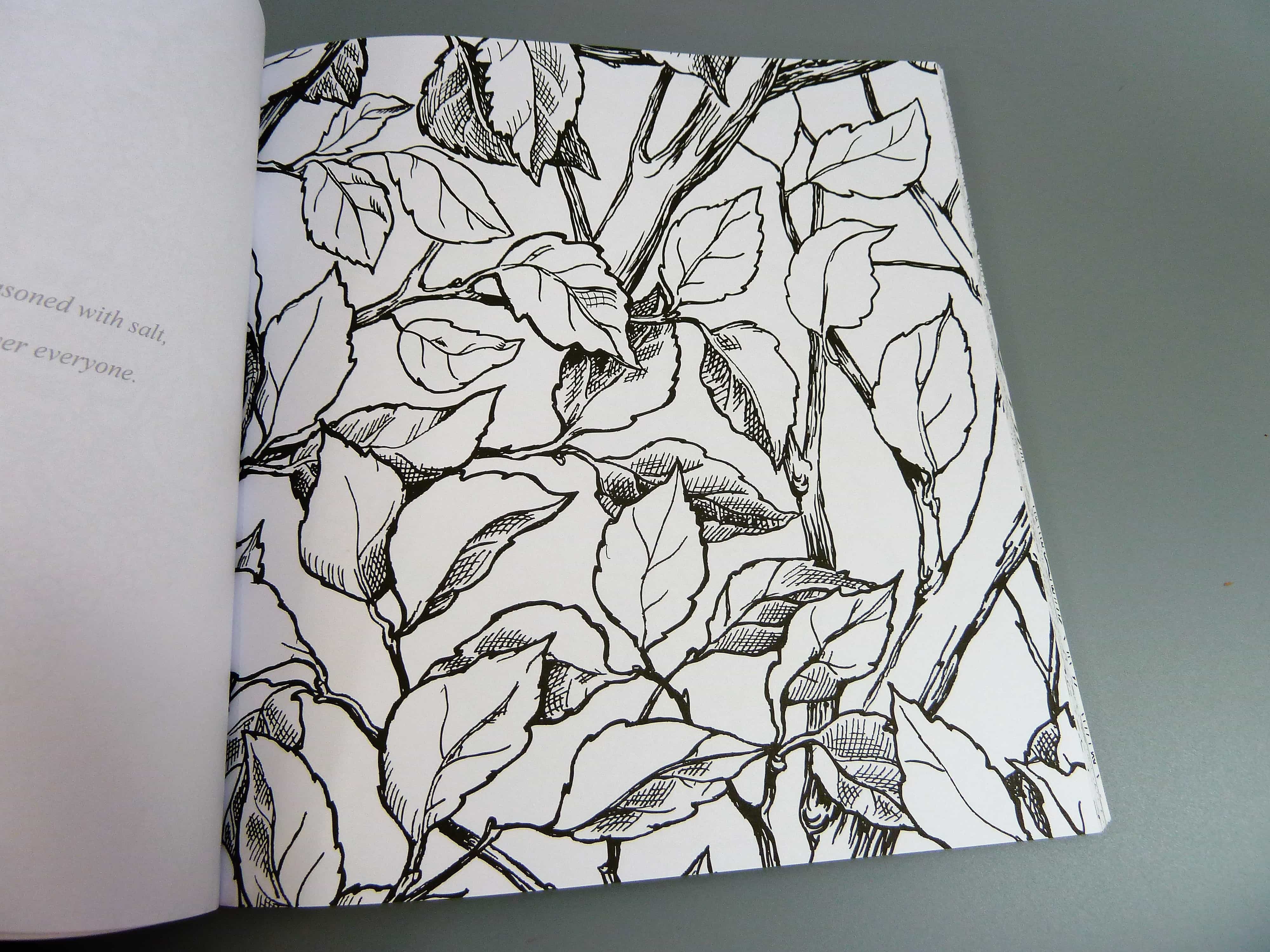 I look forward to sitting down and bringing the colors of fall alive on this page! What a fun way to spend an afternoon getting in touch with your inner child. Times were simpler then, and we were really on to something when we sat down and put color on a page. If you haven't given it a try since then, I encourage you to do so! It really is relaxing.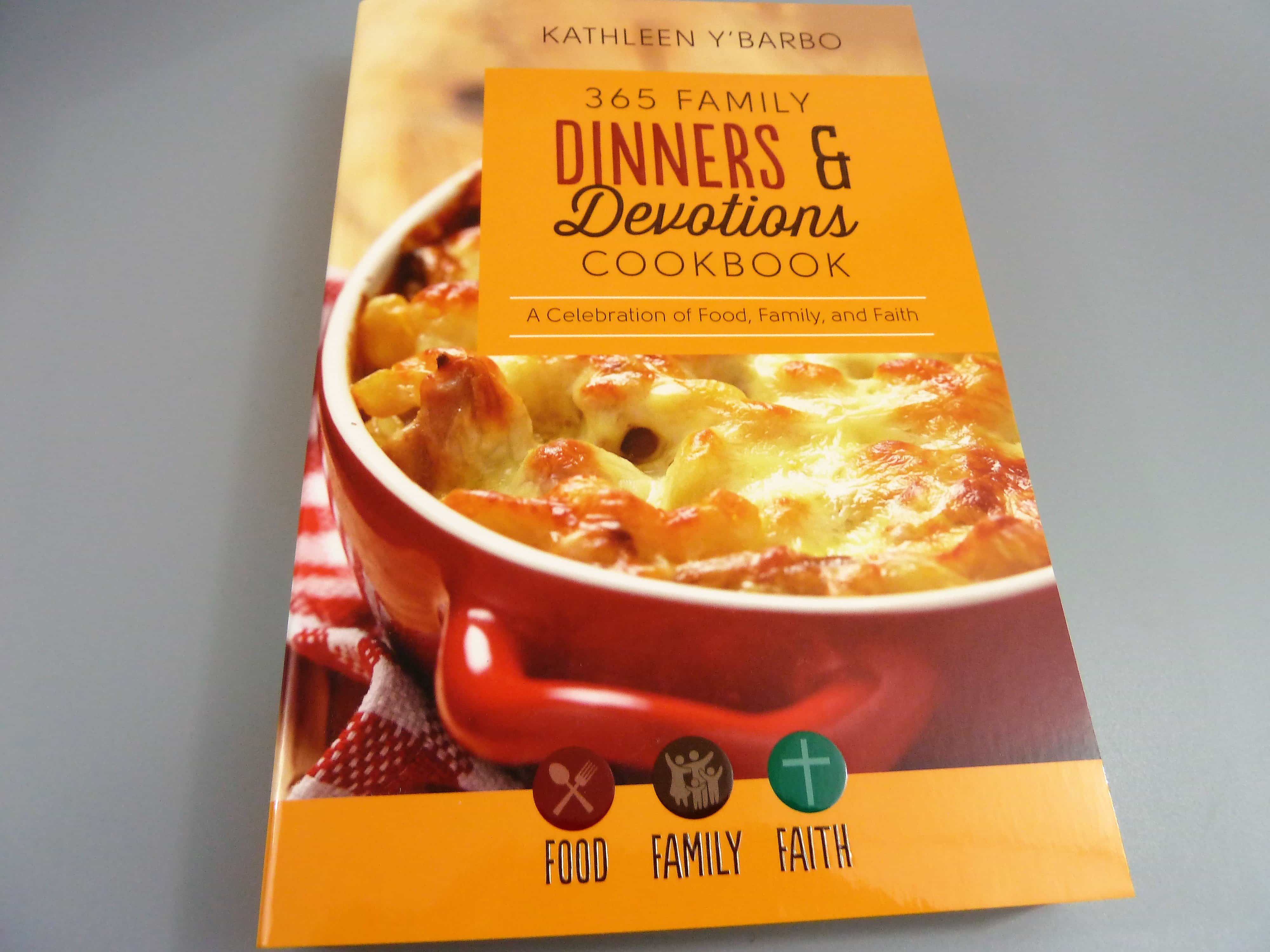 Finally, the last item in the book was this 365 Family Dinners & Devotions Cookbook.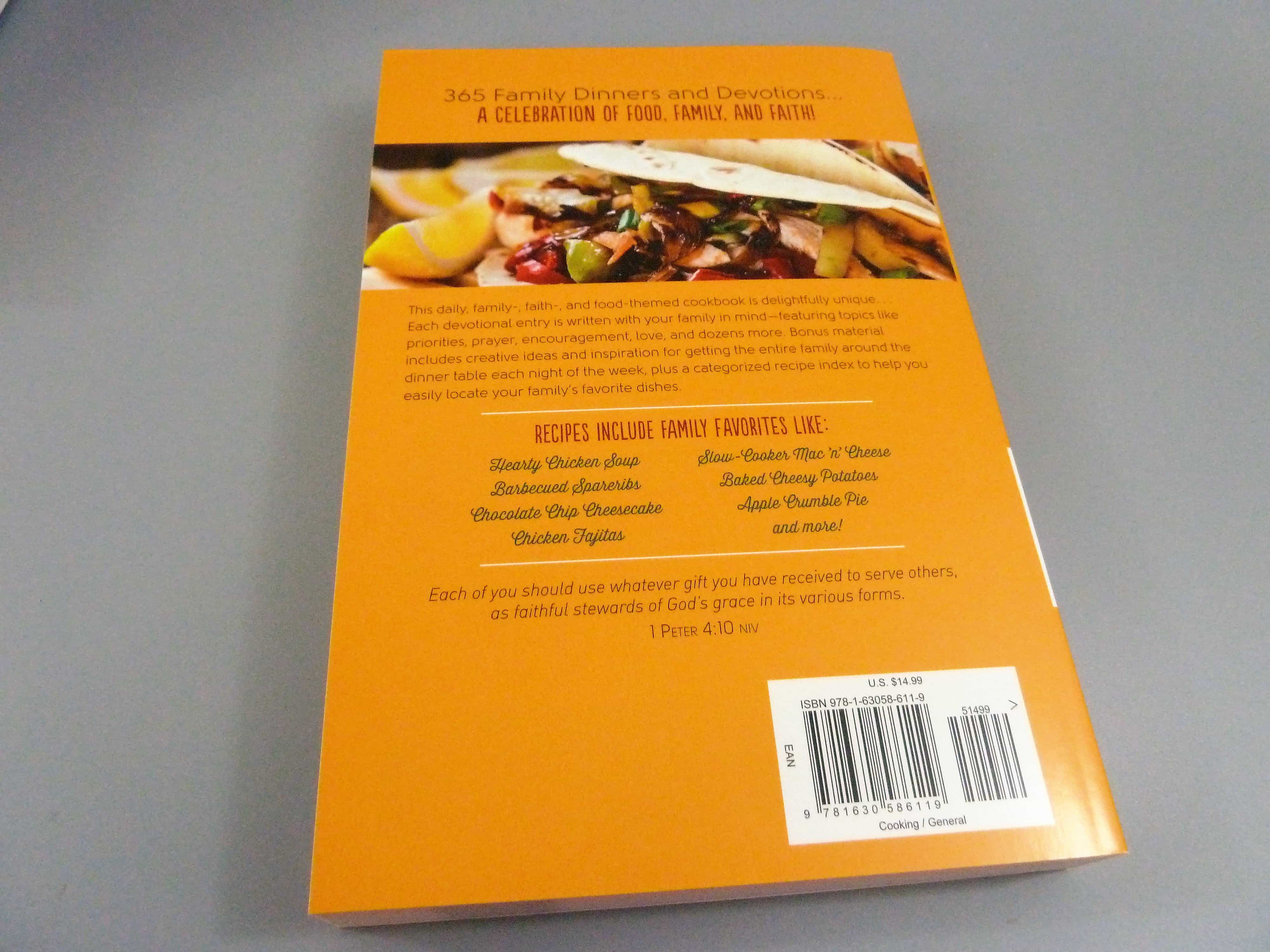 The back of the book tells us that it retails for $14.99 but it is also available on Amazon for $9.48. The family favorites listed in the back are very popular items indeed.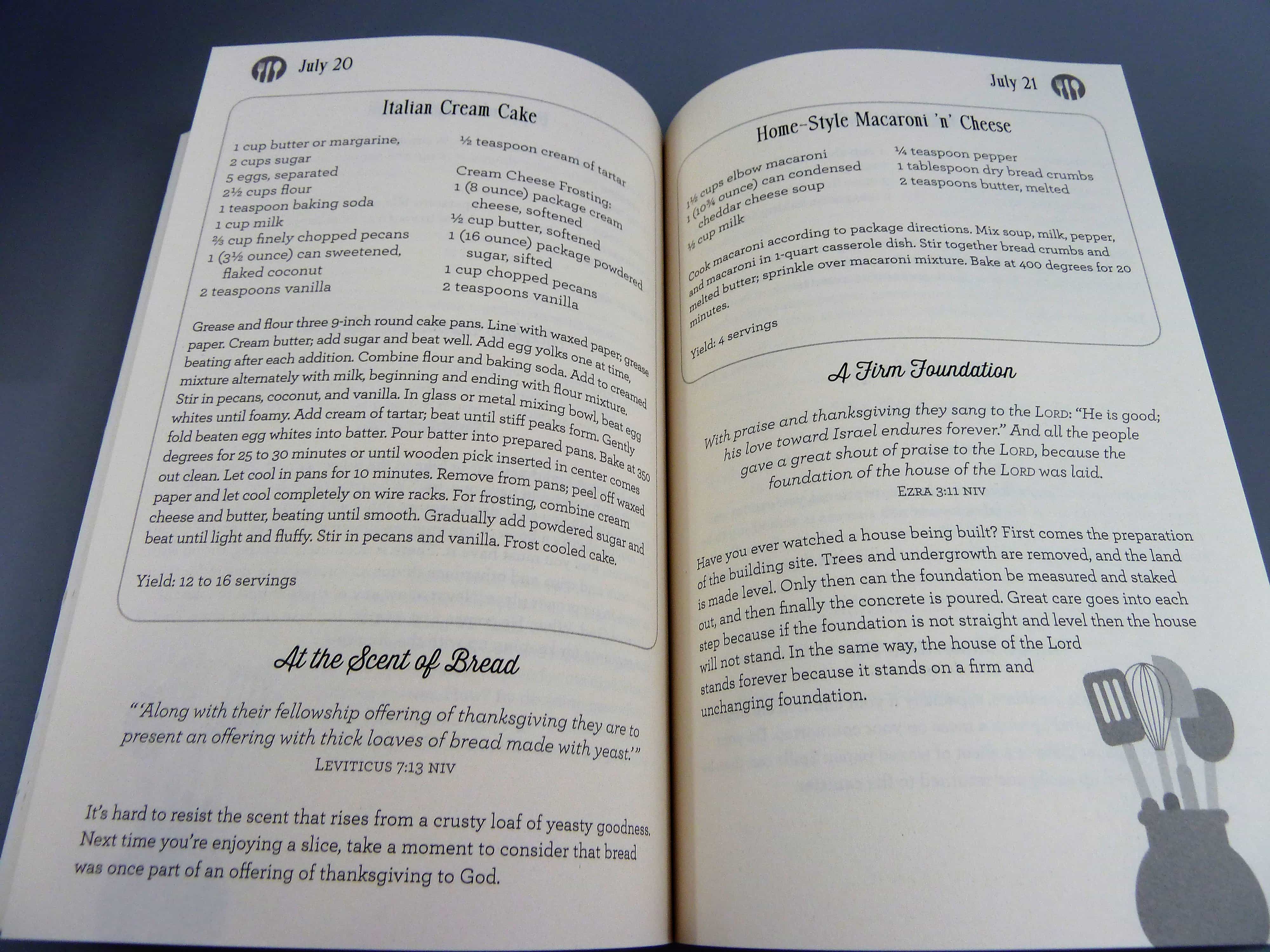 The inside has a different recipe for each day! Italian Cream Cake? No way I'm waiting until July to try that one out! Notice that all throughout the book, scriptures are woven into the text to provide encouragement and focus on God's word.
Give this box a try if you are looking to bring a little sunshine into your day. God's message of having a grateful heart comes through in this box of blessings and will surely be a blessing to you or someone you gift it to.
Did you like this box? Let me know in the comments!
Visit Bette's Box of Blessings to subscribe or find out more!