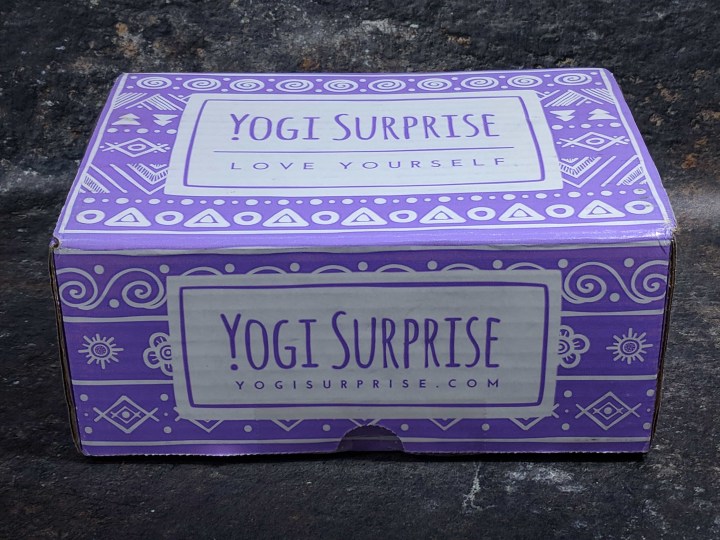 Yogi Surprise is a yoga-inspired monthly subscription box designed to complement your way of living. Each monthly box contains 6-8 products picked by experienced yogis to complement your yoga practice and your life! It's like getting a care package every month!
DEAL: Get 25% off your first box! Use coupon code HELLO25.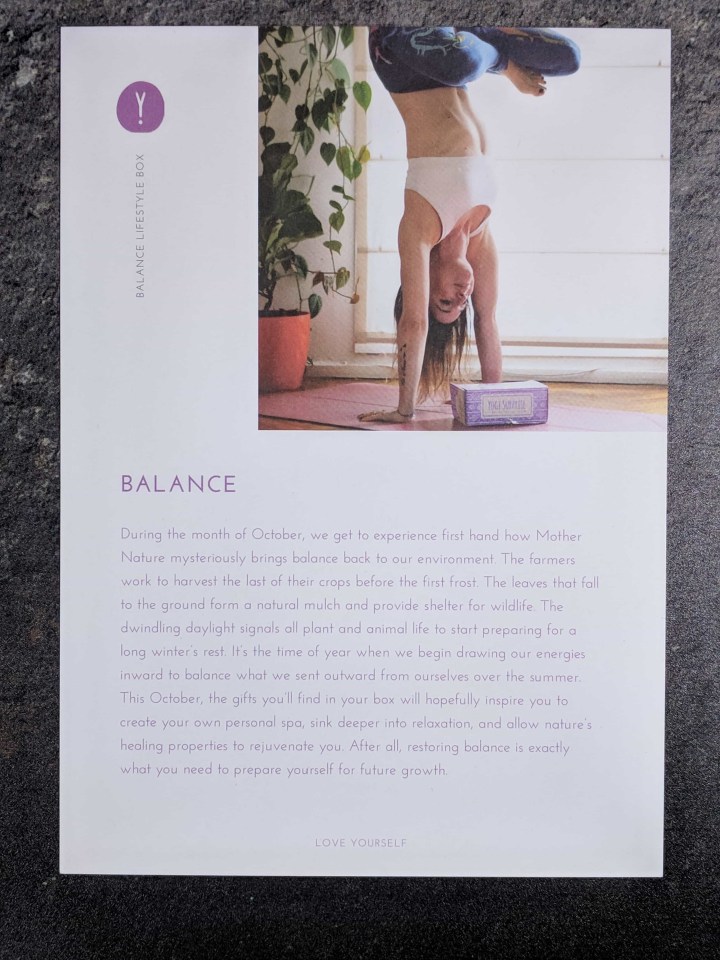 October's theme is BALANCE and all the items in this box were inspired by nature and are meant to create our own personal spa to relax and allow nature's healing properties to rejuvenate us.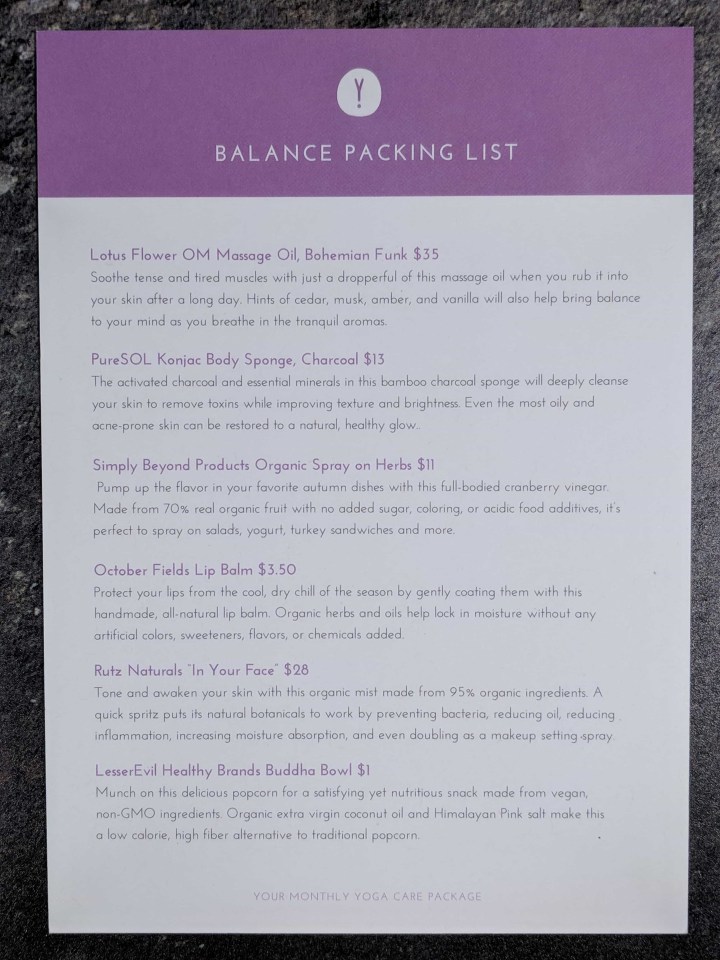 This month's packing list tells us what are the item.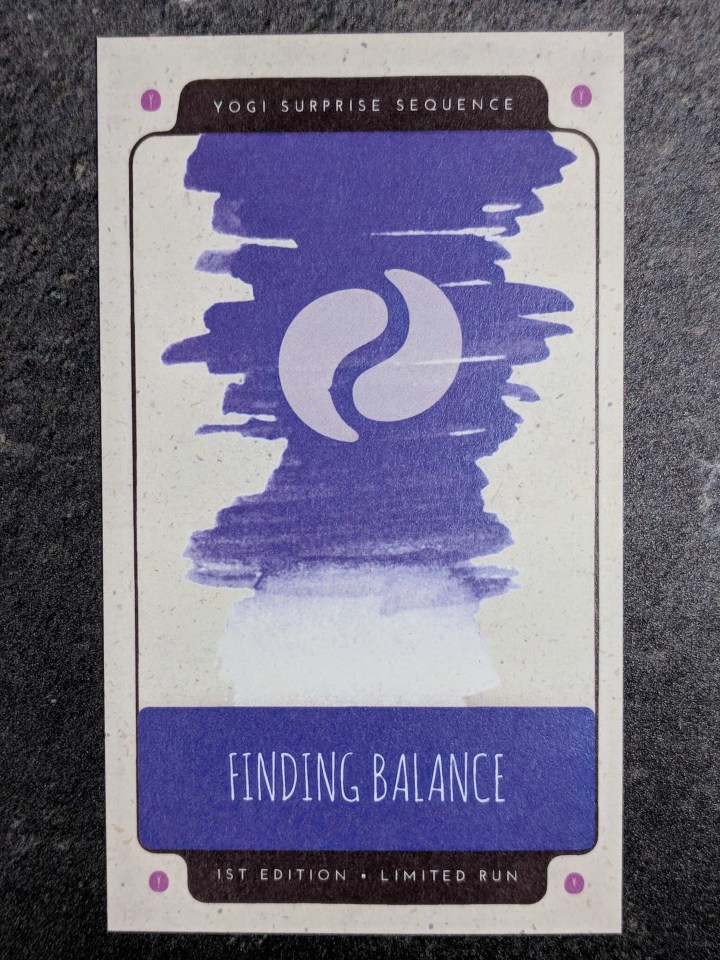 Yogi Surprise Yoga Sequence Series Card. Every month, you receive a little card with a sequence of poses to celebrate the month's theme.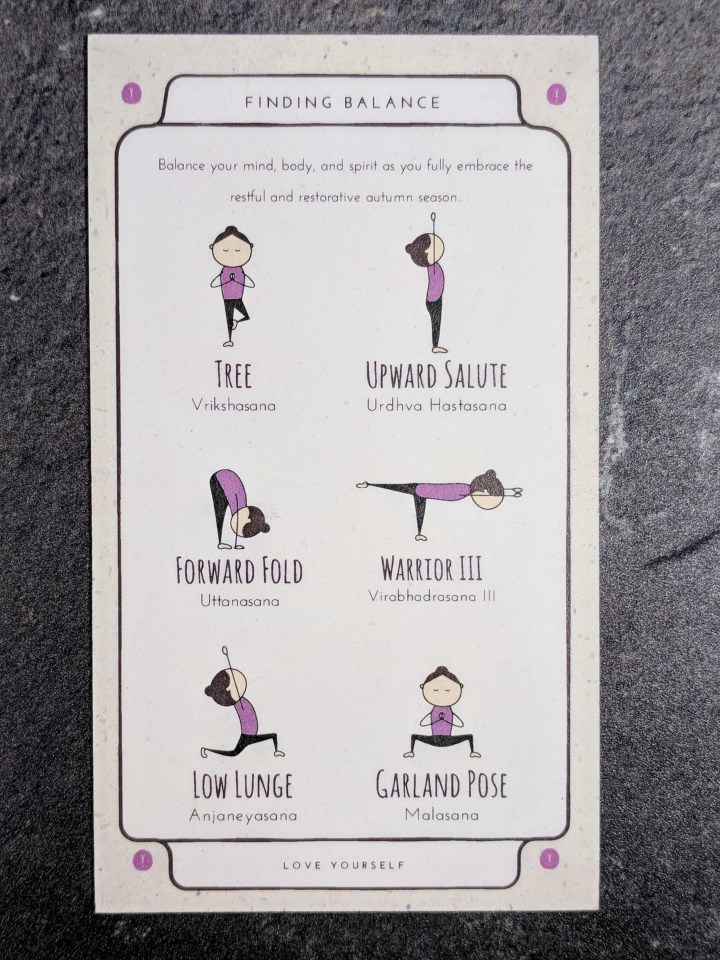 I love getting these sequences! Fun fact: you can download all the previous sequence cards on the yogi surprise website so you can have your own little inspiration book!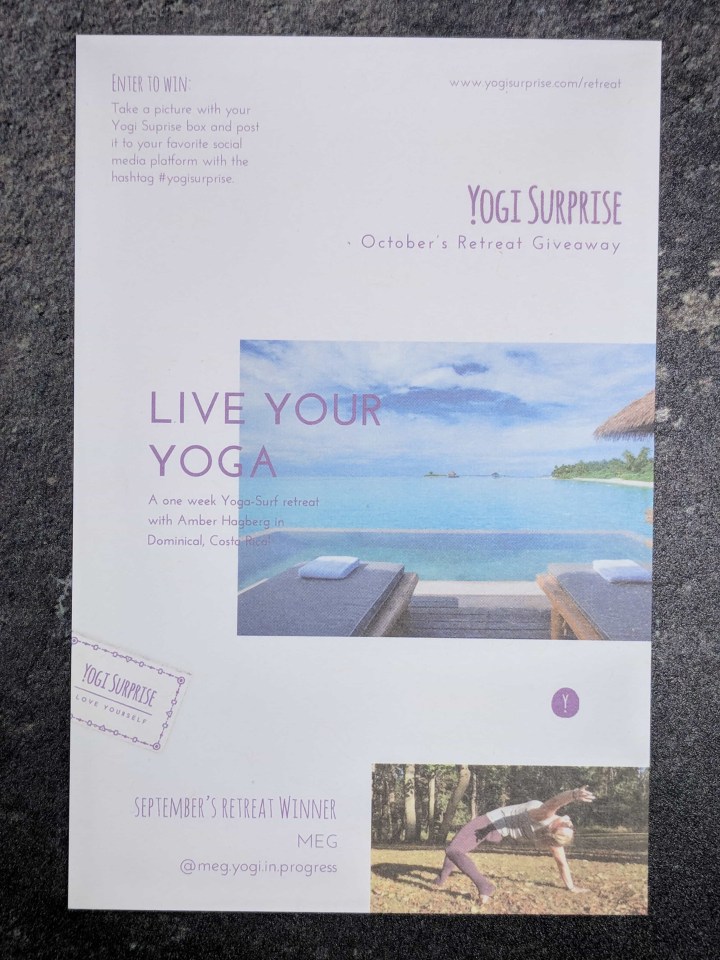 If you share your Yogi Surprise photo on social media, you are automatically entered to win a Yoga Retreat.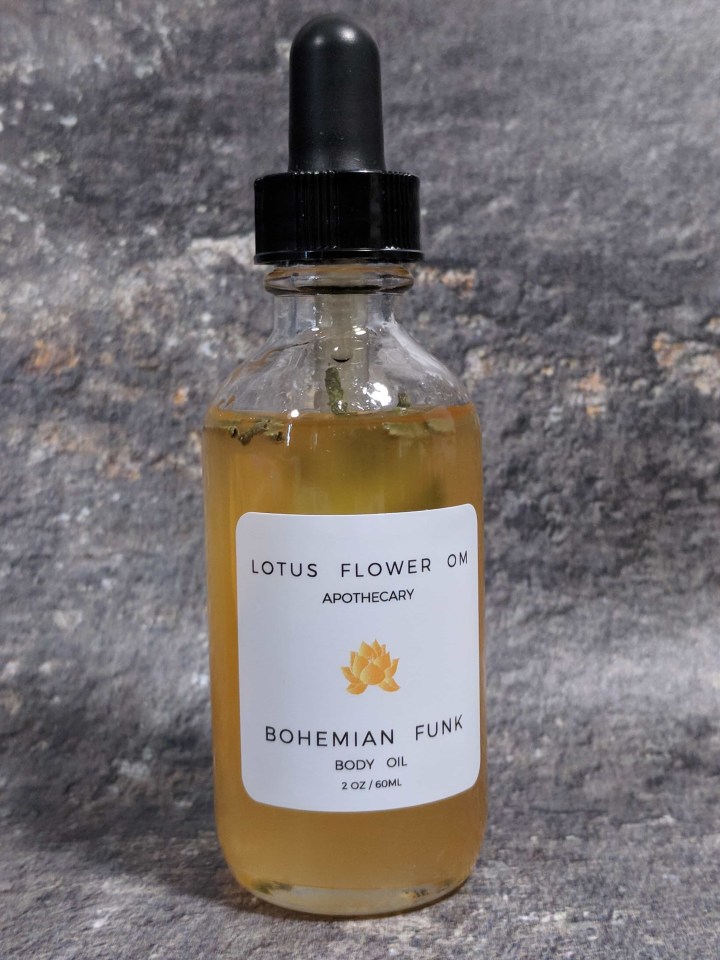 Lotus Flower OM Massage Oil, Bohemian Funk ($35). The oil itself feels good on the skin! A couple of drops in the palm of a hand, rub your hands together and massage unto the skin. It's made with grapeseed oil, sweet almond oil, apricot kernel oil, avocado oil, and vitamin E. It's good for the scalp, dry hands or just as a nice massage oil. My only problem, and it's a personal preference, is the scent. It says it's a blend of cedarwood, sandalwood and patchouli and the patchouli is soooo overwhelming! I was expecting something more woody, like something I would smell walking in the wood (I was biased by the cedar pit in the oil, it's so pretty!). Instead, I feel like I marinated in patchouli oil. Next time, instead of using it all over my body, I'm gonna use it only in small dose, on dry skin.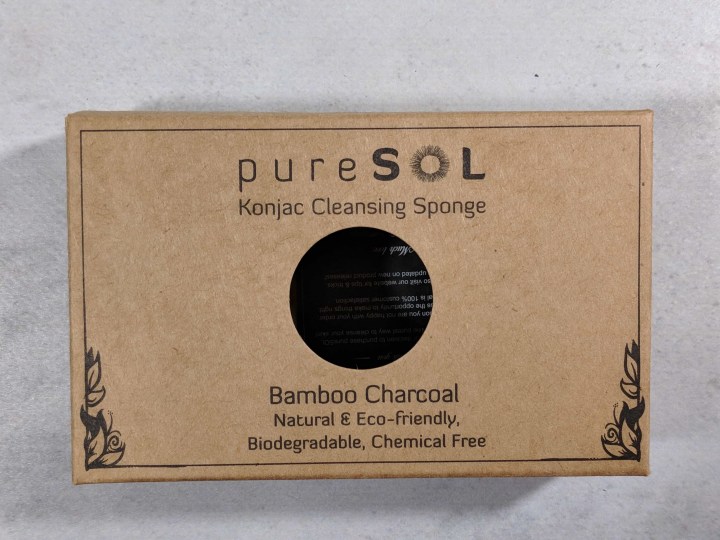 PureSOL Konjac Body Sponge, Charcoal ($13). Until recently, I had never heard of Konjac Sponges, but a friend of mine (HI VALERIE!!!) convinced me to stop exfoliating my face skin and try konjac sponges instead. Dry, it has the texture of shrimp crackers. Yes, I did lick it to see if it would melt on the tongue, but it did not.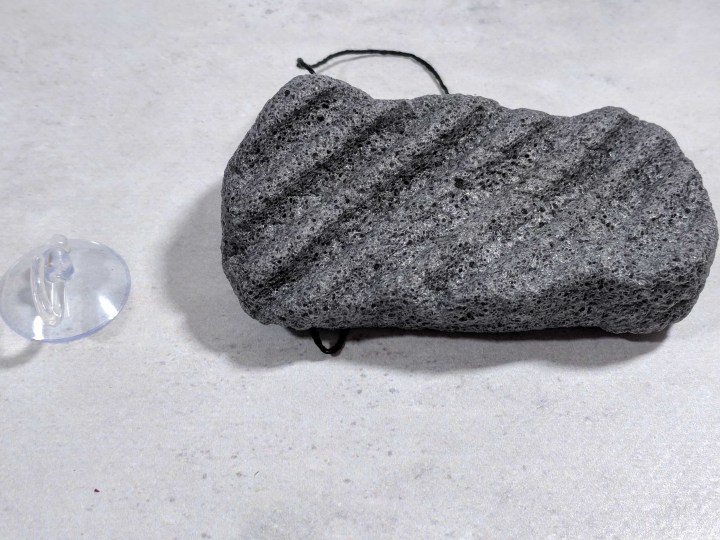 Wet, it's soft and almost gummy, but all the little holes helps give a nice massage to the skin, while gently remove dead skin. It doesn't scratch and on the exfoliating tool scale, I would say it's between massaging with fingers and with a face towel. I don't know how much activated charcoal this sponge can hold, but just for the texture it is worth it! It comes with a handy sucking cup to hang it to dry.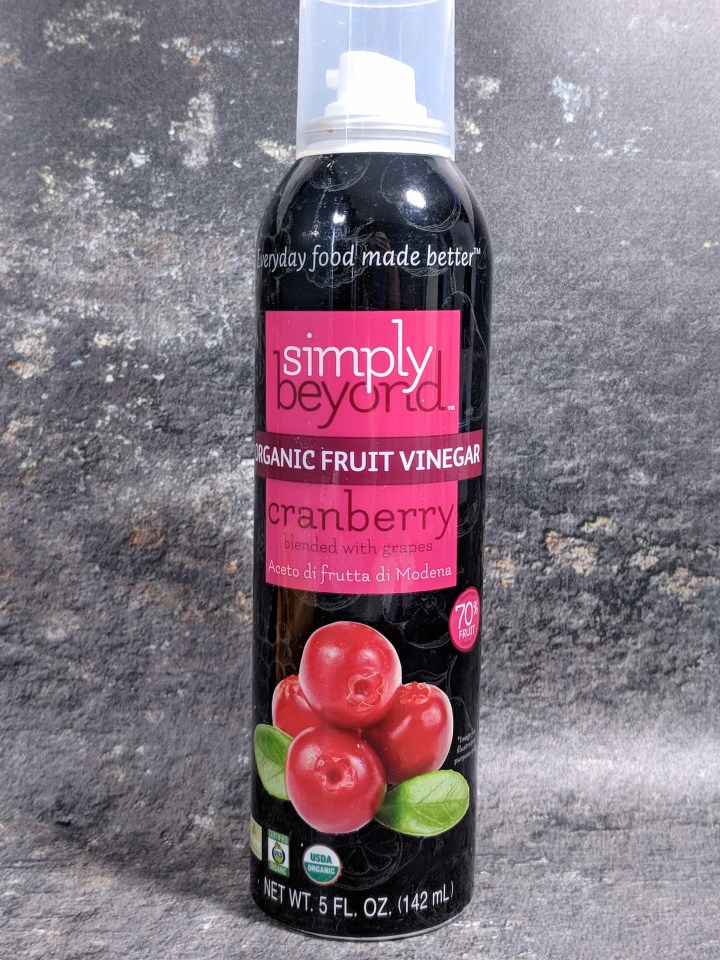 Simply Beyond Products Organic Spray on Herbs ($11). A full-bodied cranberry vinegar spray, made with 70% real organic fruit, and no added sugar. I was intrigued by this product as I never use fruity vinegar, or a spray in the kitchen! It's actually very good and a little bit goes a long way! It has a rich dark reddish-brown color, and it tastes more fruity than vinegary. It's "tart and sweet berry fruit with a hint of acidity". You can definitely taste the cranberries. Think of a more fruity tasting version of reduced Balsamic Vinegar, but with a lighter texture. Apple slices, plain yogurt and this instead of honey, my snack just lost a couple of calories but gain in flavor! Also, a spritz on a freshly baked pizza is to die for!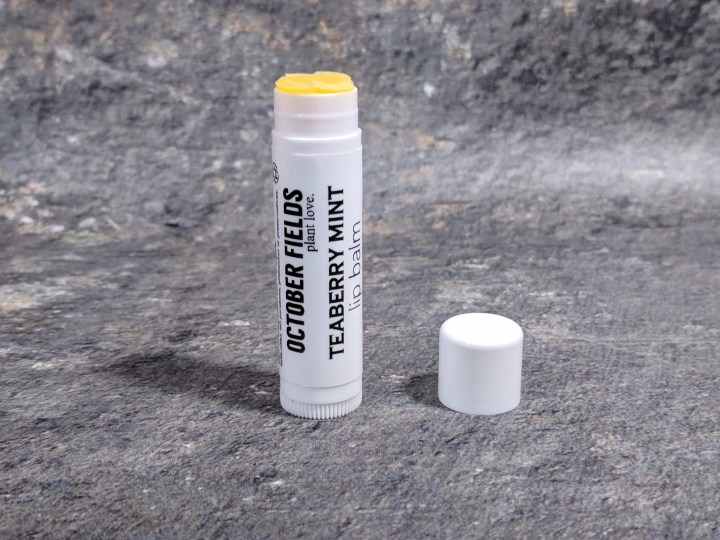 October Fields Lip Balm ($3.50). The balm is a bit crumbly right out of the tub, but it's probably because it's so cold here. As soon as it was warmed up by my skin, it was soft It's vegan, using vegetable wax as the bind, and uses a blend of jojoba, sweet almond and pumpkin seed oil. It has a nice freshness from the mint, but it's not overly cooling.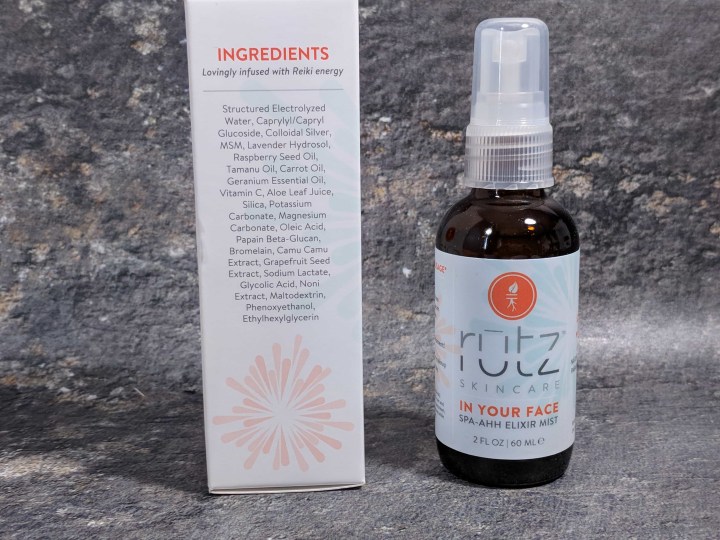 Rutz Naturals 'In Your Face'. You can use it to tone your skin or to set your makeup. It's designed to prevent bacteria, reduce oil and inflammation, and increase moisture absorption. All good things I really need! It has Tamanu Oil, Vitamin C (it's not specified which of the many Vitamin C component it's made of), Aloe Leaf Juice, Raspberry Seed Oil, Bromelain, Glycolic Acid, and Noni extract among other fun ingredients. It has a faint lavender scent, but it doesn't linger, which is good if you want to layer it with other skincare products that might have scents. There's an alpha hydroxy acid (AHA) in the blend that could make your skin sensitive to the sun, so make sure you always wear sunscreen. I've tried it and so far, no weird skin reaction!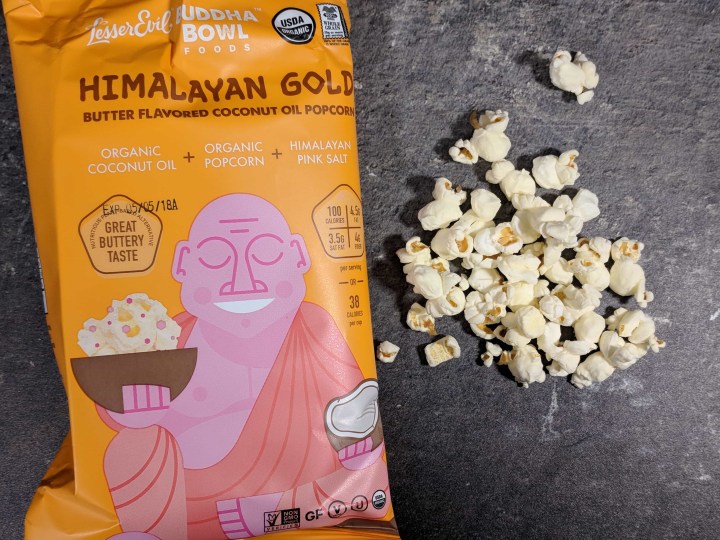 LesserEvil Healthy Brands Buddha Bowl. Corn, coconut oil and Himalayan pink salt, and nothing else! It strongly smells of coconut oil when you open the bag, but the taste is not as potent. It's subtle and it's perfectly salted. The popcorn is fluffy as if it was freshly made. I like the size of the bag, I feel satisfied once I'm done with the bag, and I'm not looking for a second portion.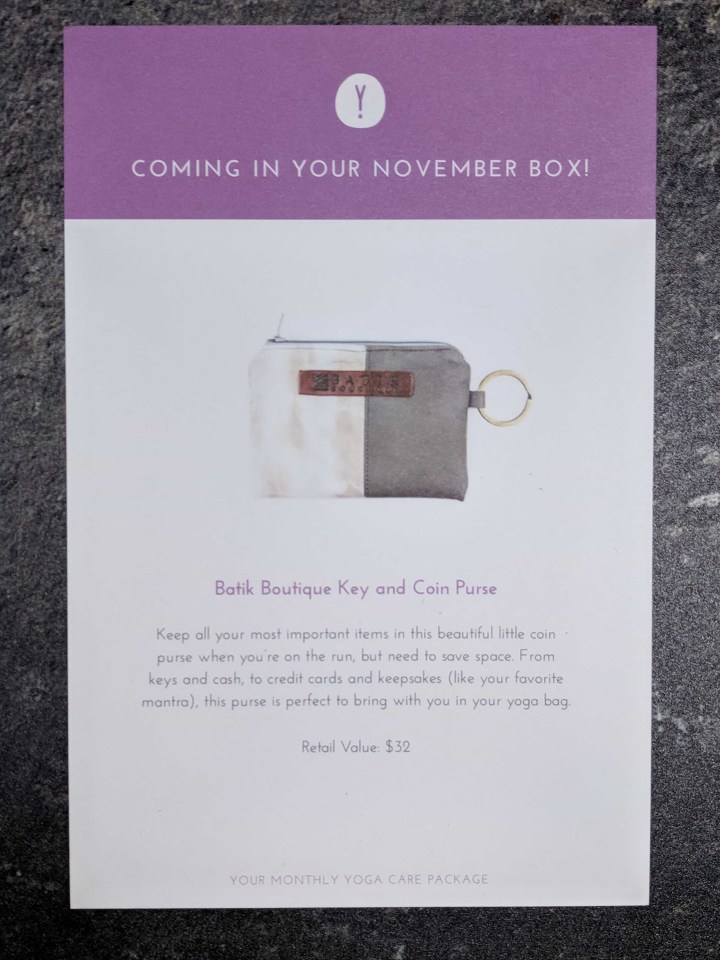 Included in the box, a spoiler for November's Yogi Surprise Lifestyle box: a batik boutique key and coin purse.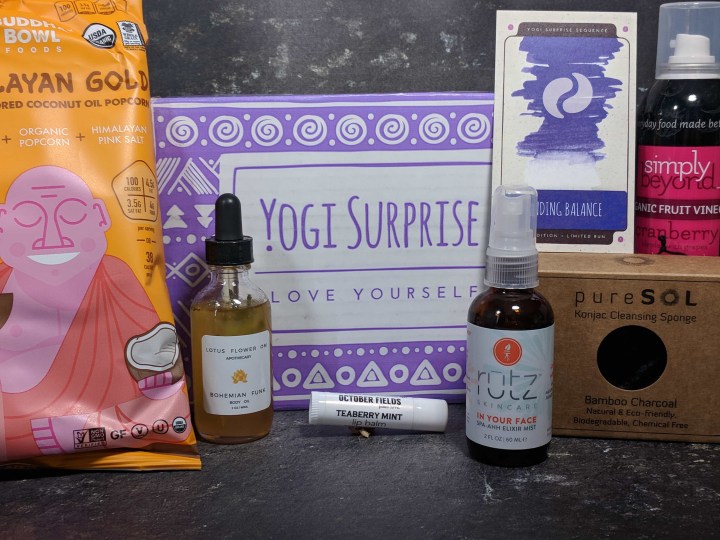 This month's was all about balance, and this box brought ingredients to take care of our skin, inside and out. It was less about Yoga practice, and more about making sure that the joy we get in our practice is not lost on our skin going into winter. I really enjoyed ever single items, even though that body oil scent could be overwhelming at time, but my skin is so happy after using it! It was a fun month and I'm looking forward to what next month will bring us!
Are you a Yogi Surprise subscriber? What did you think of the box?