The very first 2017 White Company Advent Calendar is available now. The calendar is £150 (about $199) and available directly from The White Company!
Note that this calendar isn't currently available in the US, and we're not sure it will make it here! Consider using a forwarding service:

forward2me – will give you a UK address immediately. Ships up to 30 ml of perfume/polish for an extra charge of £16 on top of shipping costs.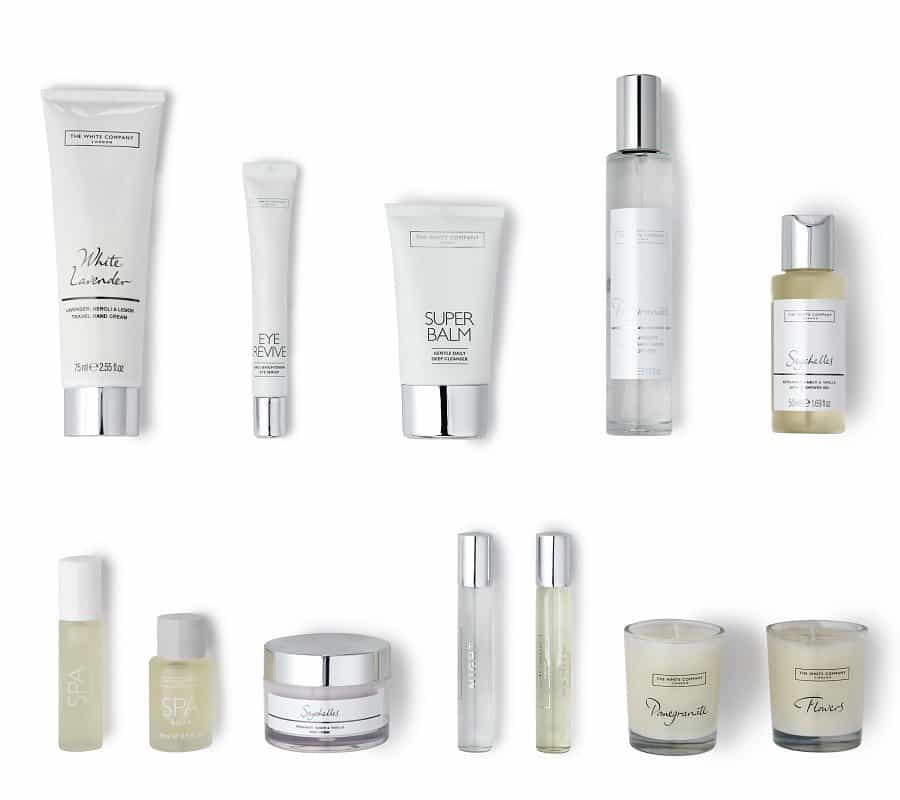 This kit includes:
Lip Balm 15ml
Seychelles Hand & Body Cream 50ml
Seychelles Shower Gel 50ml
Verveine Travel Hand Cream 75ml
White Lavender Travel Hand Cream 75ml
Eye Revive 15ml
Mini Super Serum 13ml
Mini Super Balm 30ml
Mini Advanced Hydration 20ml
Lime & Bay Mini Hand & Body Crème 50ml
Seychelles Mini Hand & Body Crème 50ml
Restore Pulse Point 10ml
Relax Pulse Point 10ml
Restore Bath Oil Shot 15ml
Relax Bath Oil Shot 15ml
Noir EDT Roll On 10ml
Blanc EDT Roll On 10ml
Night EDT Roll On 10ml
Day EDT Roll On 10ml
Winter Votive 35g
Flowers Votive 35g
Pomegranate Votive 35g
White Lavender Pillow Mist 50ml
Pomegranate Pillow Mist 50ml
Looking for even more advent calendars? Check out all our posts on Advent Calendars or find more on Amazon, or see the list of Advent Calendars in the directory!
And: check out the Best Beauty Advent Calendars!