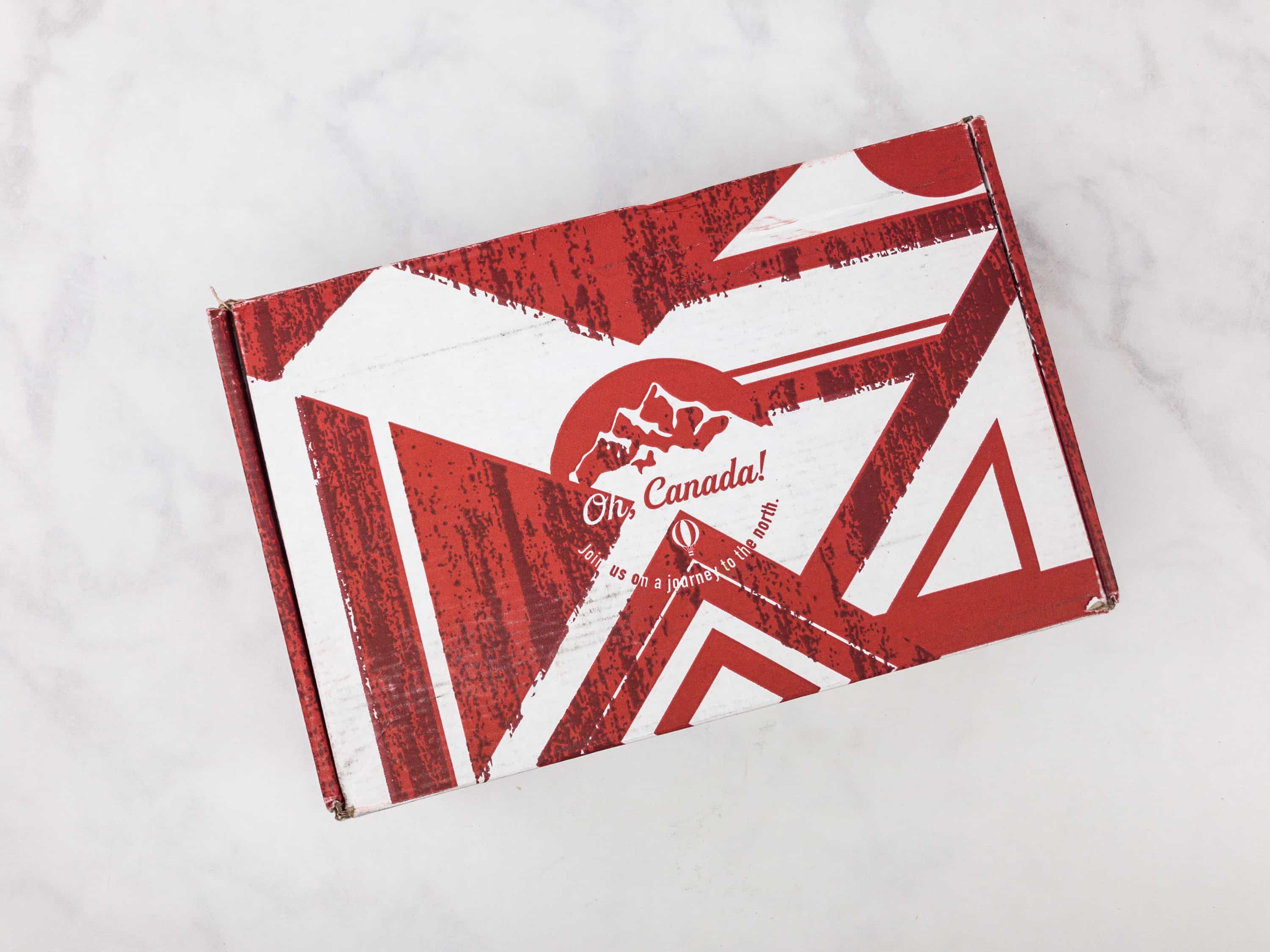 Try The World is a monthly international food subscription box, every month you'll get new treats and delicacies delivered from a new destination! Every Try The World box includes 7 to 10 artisanal food items, a card describing each product, and a culture guide & recipes!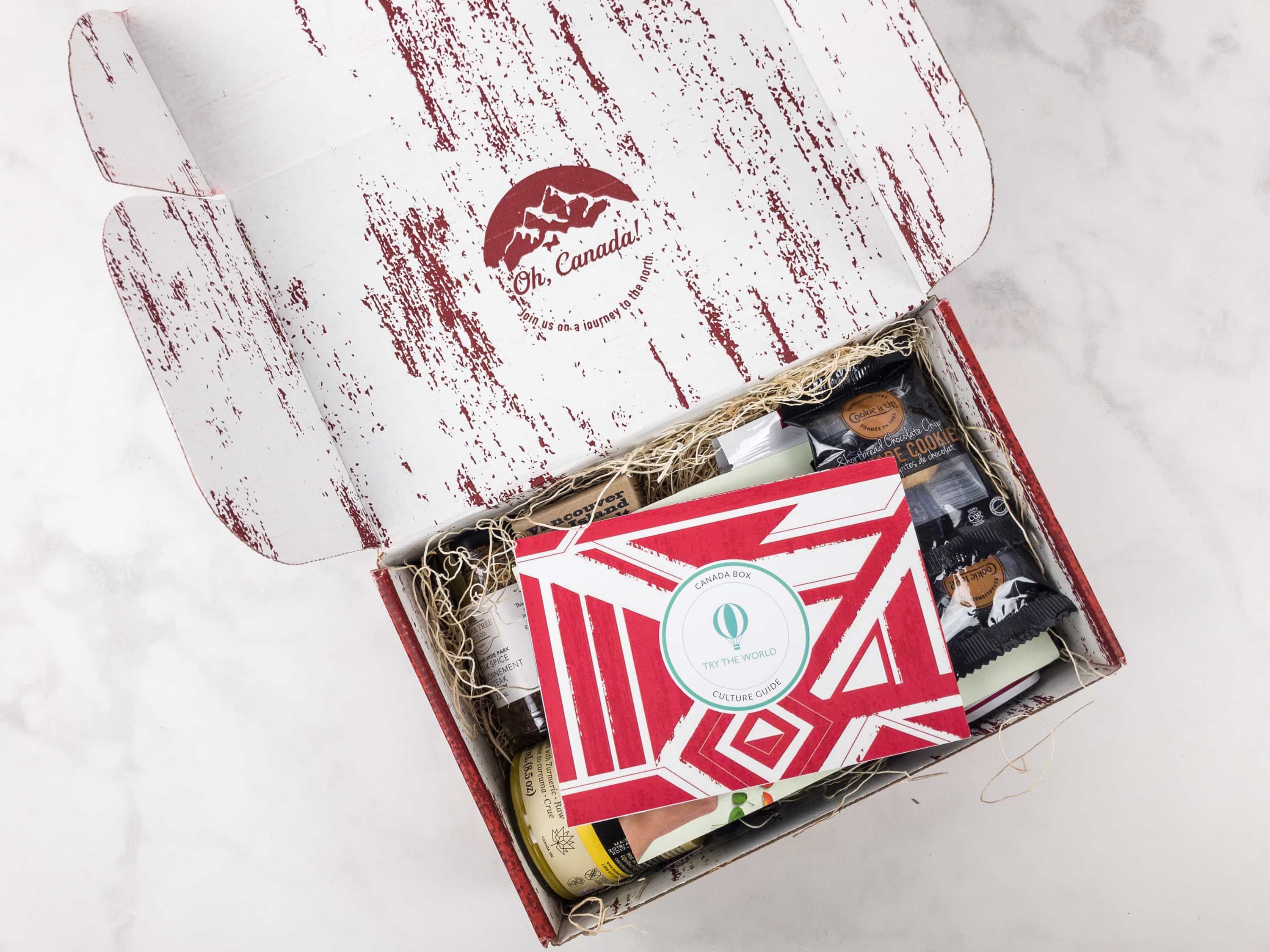 So far they have curated boxes from France, Japan, Brazil, Italy, Turkey, India, Thailand, and the UK with the most unique and authentic products you won't easily find where you live (they directly import many of the products featured in their boxes). Every box includes $60+ of delicious food from a different country. Boxes are $39 – lower with longer subscriptions!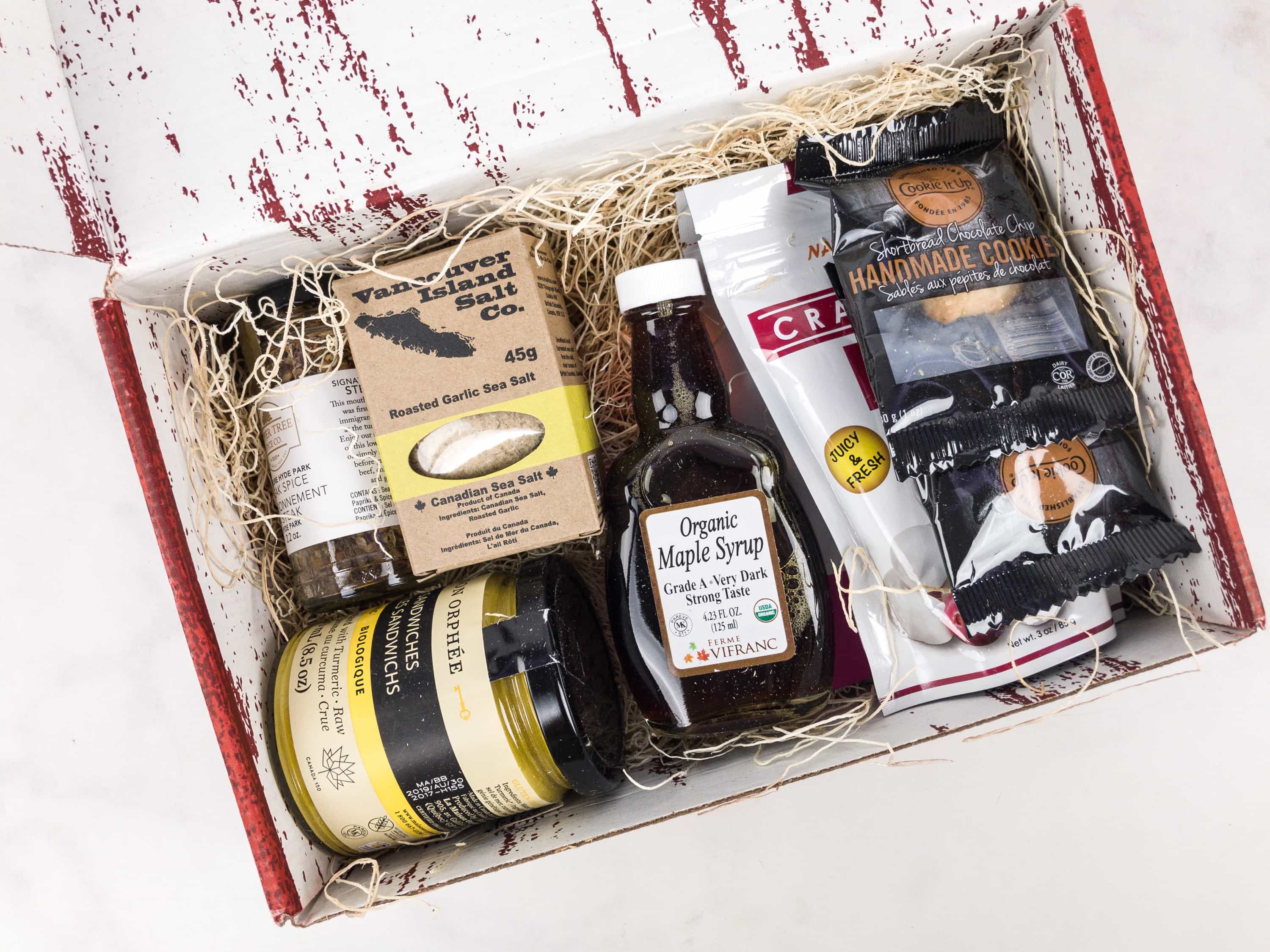 Everything is beautifully packed in raffia straw.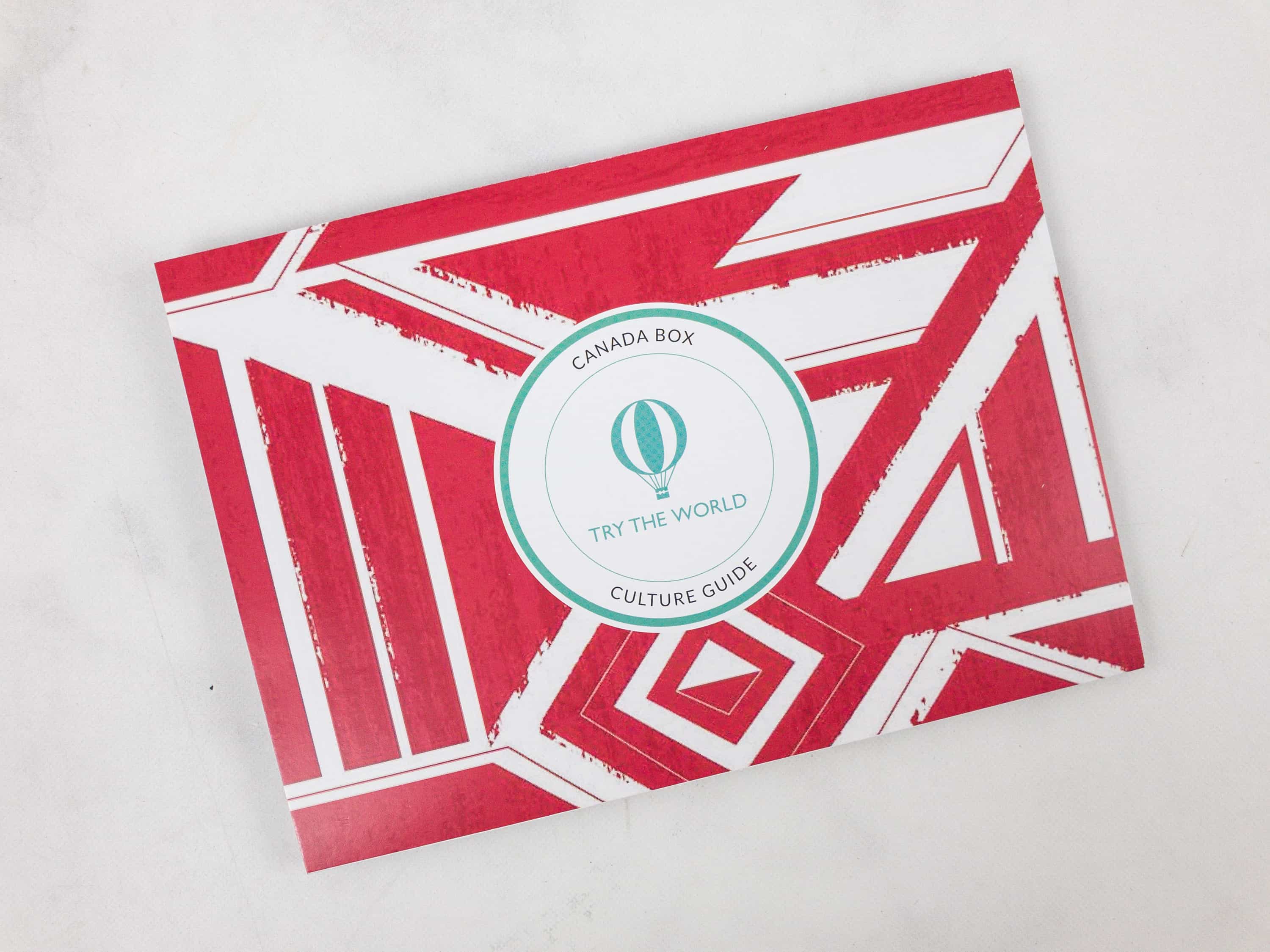 Try The World is going to Canada for October!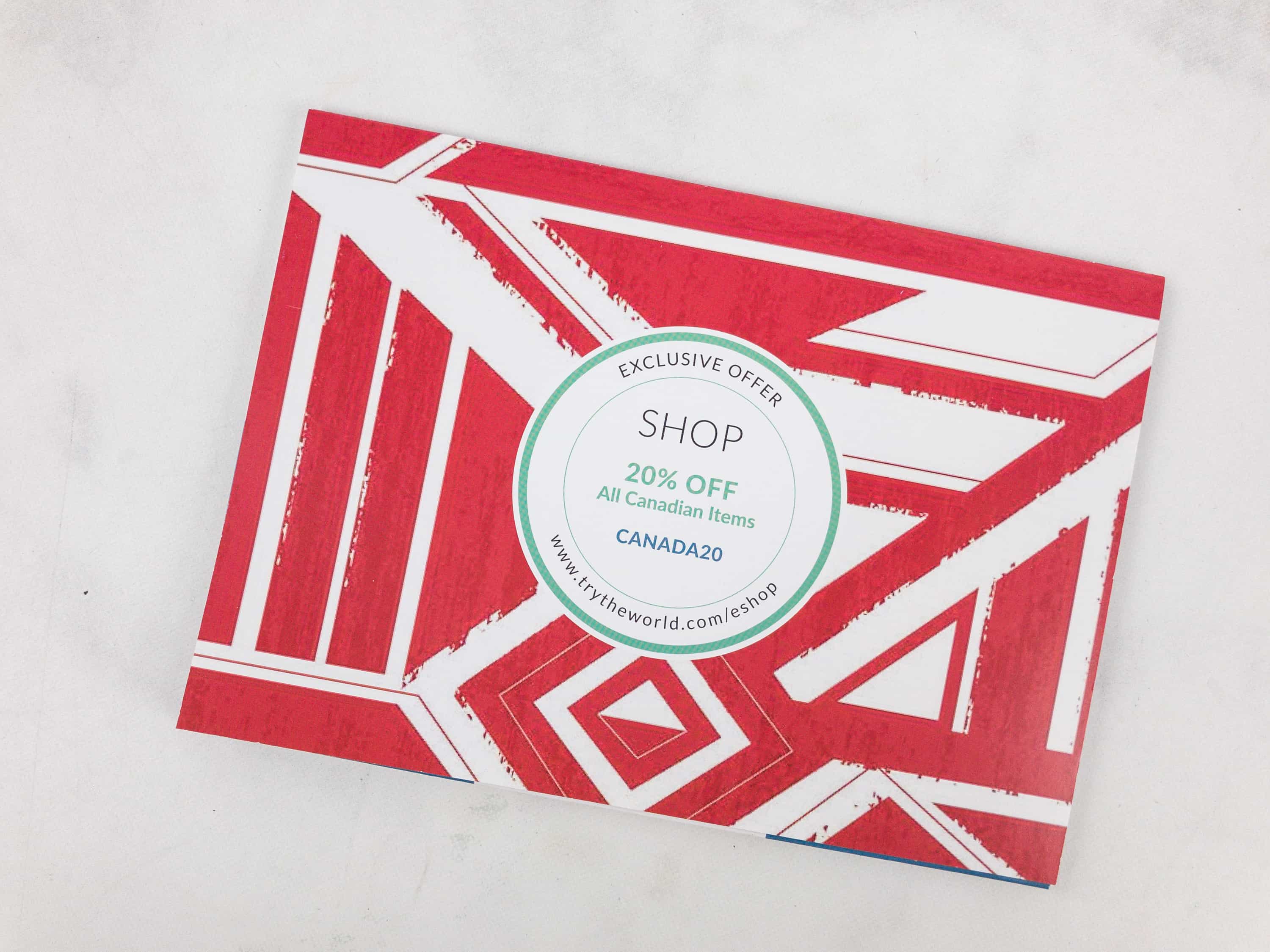 They even redesigned the box with a red and white motif inspired by the Canadian flag.
DEAL: Save 15% off all subscriptions and gift orders. Use coupon code HELLOSUBSCRIPTION15.
They are also offering 20% off on all Canadian items in their shop using the code CANADA20.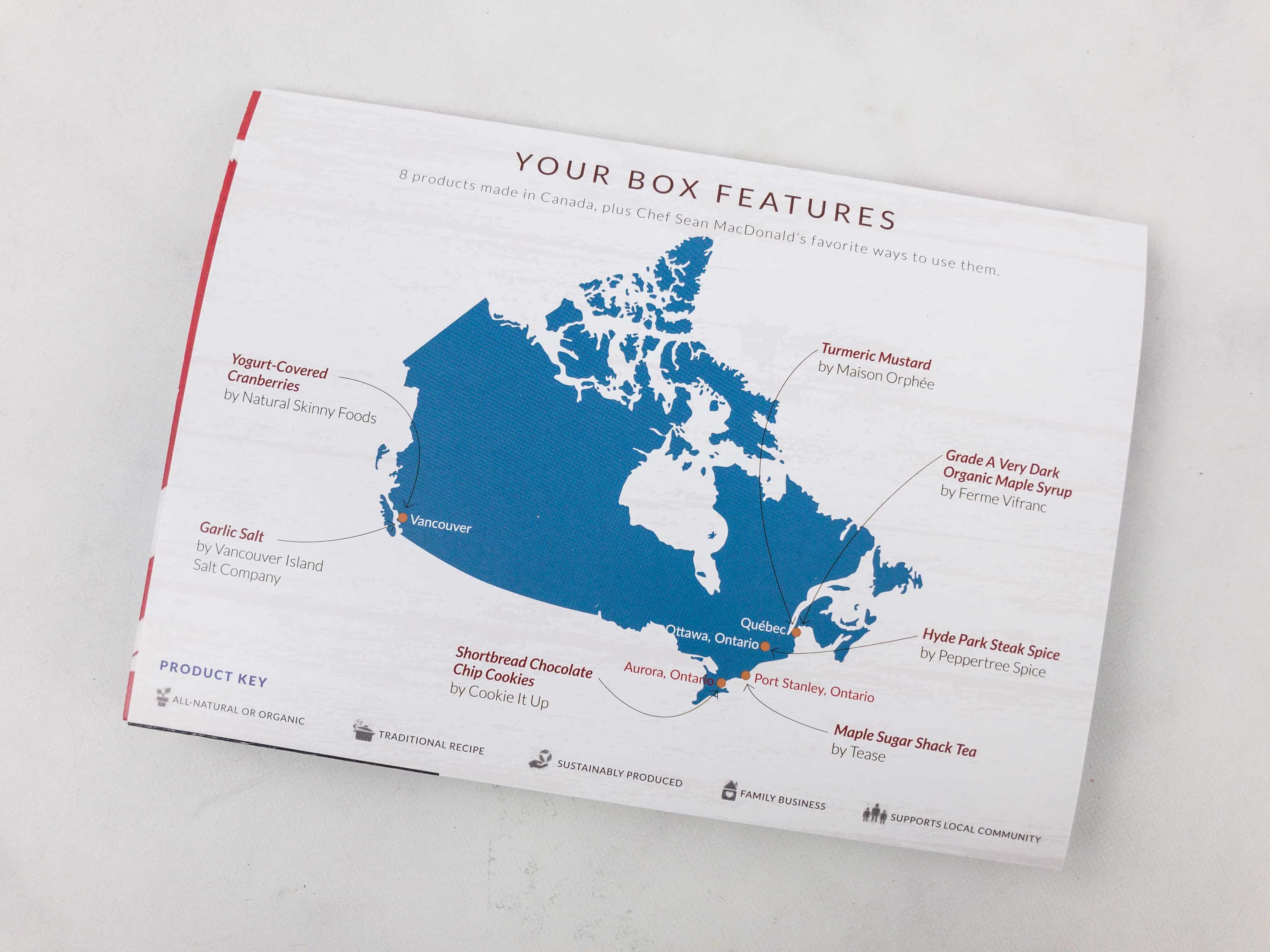 A Canadian map graphic is tagged with the origin points for all of the items in the box.
The product card provides a key identifying items which are All-Natural or Organic, Traditional Recipe, Family Business, Sustainably Grown, and/or Supports Local Community. There is also a story behind each item in the box. This collection is curated by Chef Sean MacDonald of Hexagon and 7 Enoteca.
When you turn the card, you'll see several recipes you can make using the items from the box, all created by Chef MacDonald. I think they look delicious, and they comprise a side, a main dish, and a dessert. I was pleased to see that that the recipes also stuck to commonly available ingredients, limiting the specialty shopping to the items already included in the box.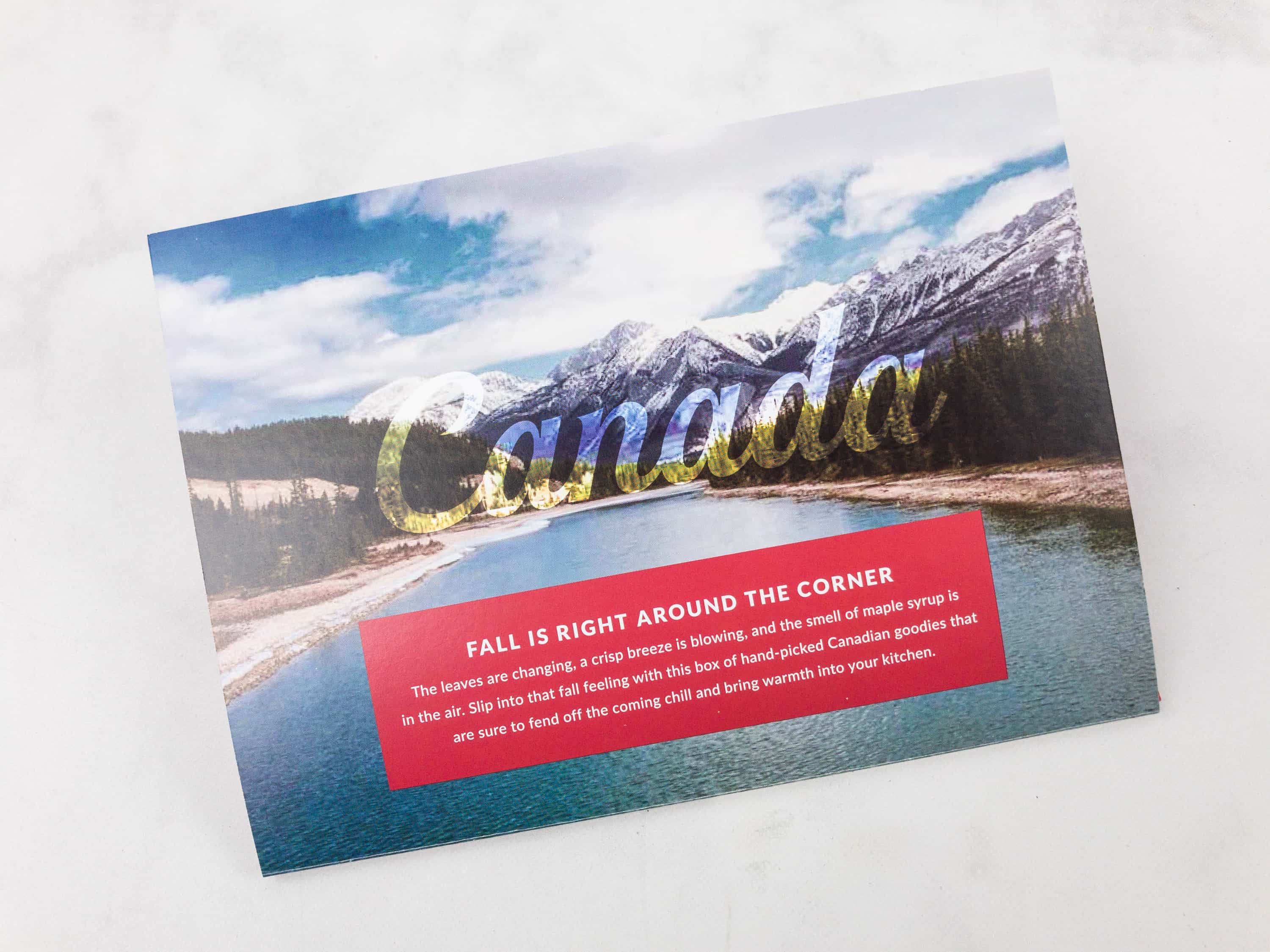 The booklet includes a shot of Canada. Go anywhere in Canada and take a picture — it will look just like this. Literally, anywhere. In fact, this might be a shot of St. Catherine Street, I'm not sure.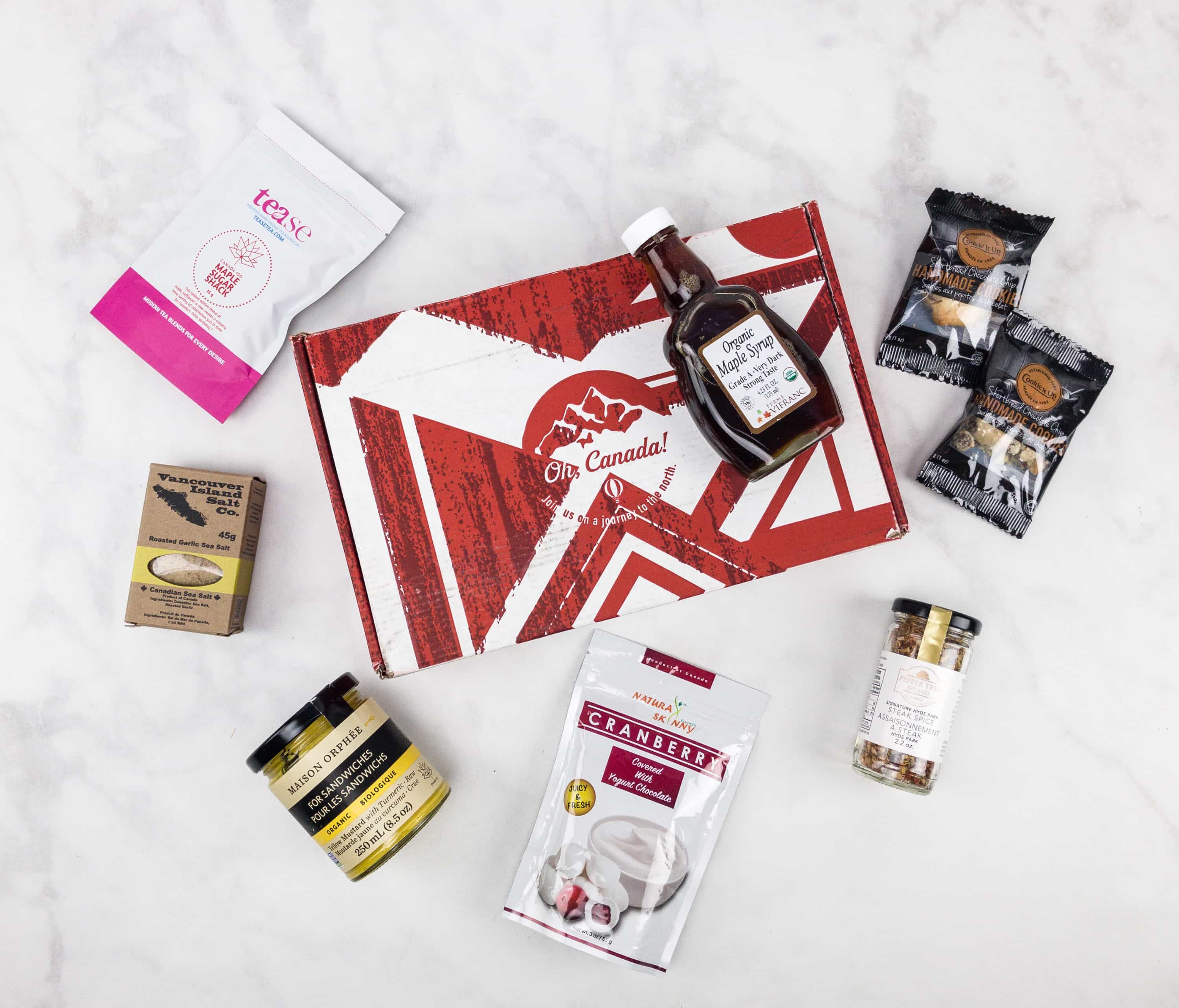 All the food in this month's Canadian box. The collection leaned toward ingredients and condiments — ironically, our only two stand-alone ready-to-eat items were used as ingredients in the accompanying recipes.
Maison Orphee Turmeric Mustard ($7.38 CAD, $5.92 USD) The box includes this 8.5 oz bottle of organic mustard. A perfect addition to veggie burgers or any sandwich. This is a fitting inclusion for a Canadian box, as Canada ordinarily produces 75-90% or the world's mustard (though drought cut the 2017 harvest nearly in half)!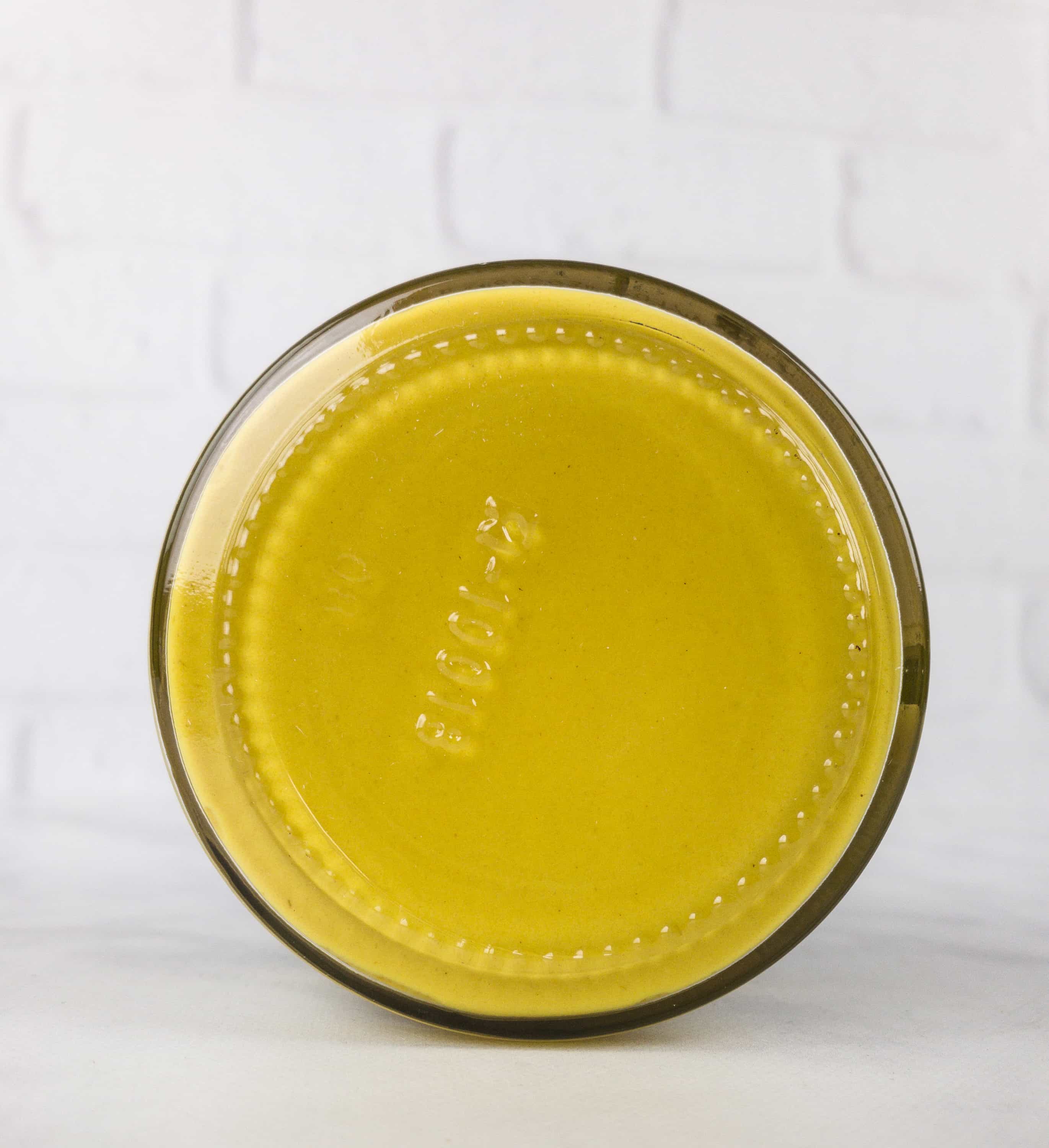 The unique yellow color of this product came from the organic turmeric. There are no added sugar and preservatives. Gluten-free too! The color is absolutely amazing.
Tease Maple Sugar Shack Tea ($9.50) This limited edition tea is a blend of maple, safflower and rose.
It is a hand-blended tea by a certified tea sommelier (tea professional). GMO and gluten-free. Also great to know that the makers give back to women in need.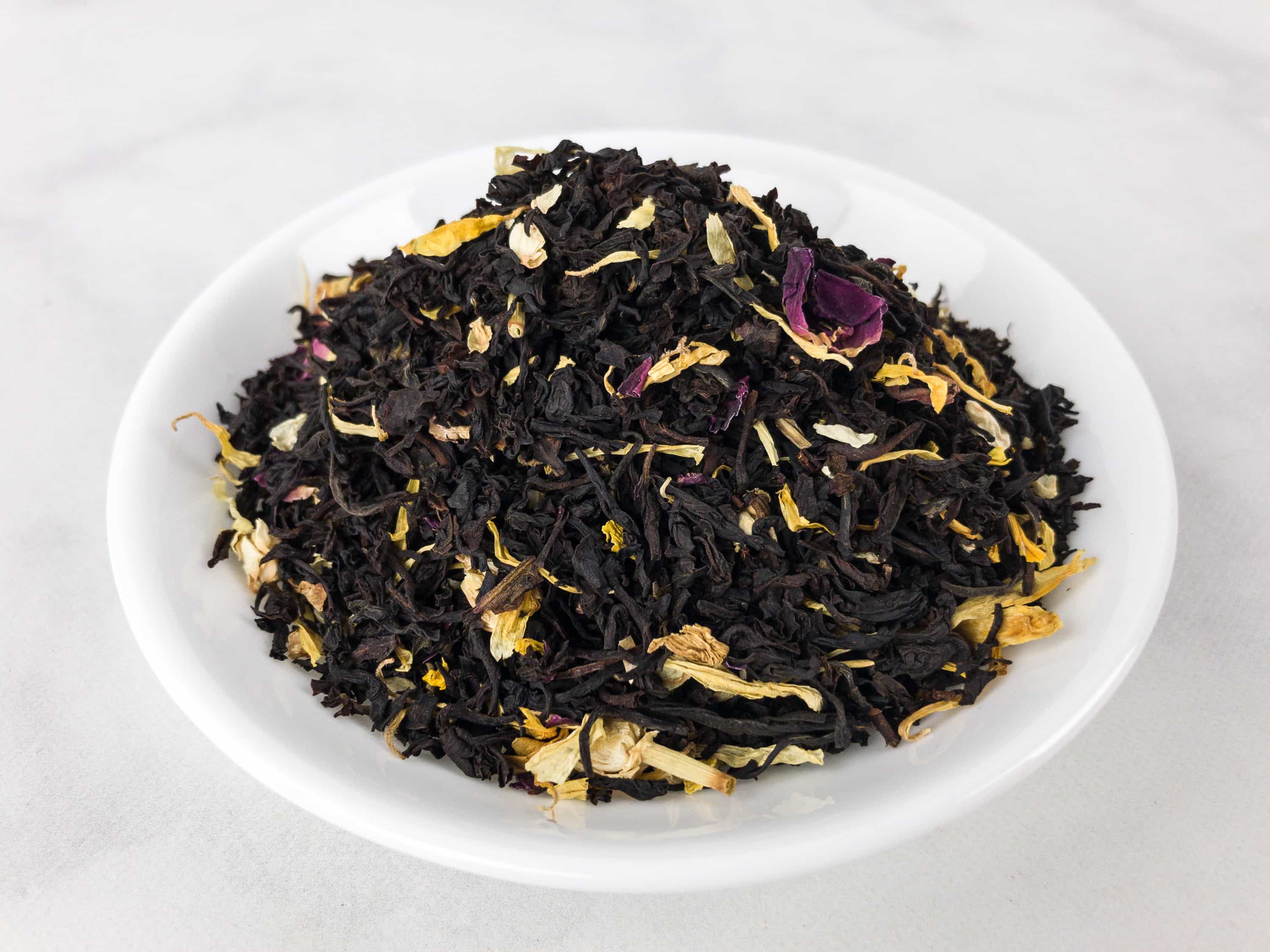 It is a beautiful loose leaf tea that can be enjoyed hot or cold, and you can really smell the maple syrup infused in it.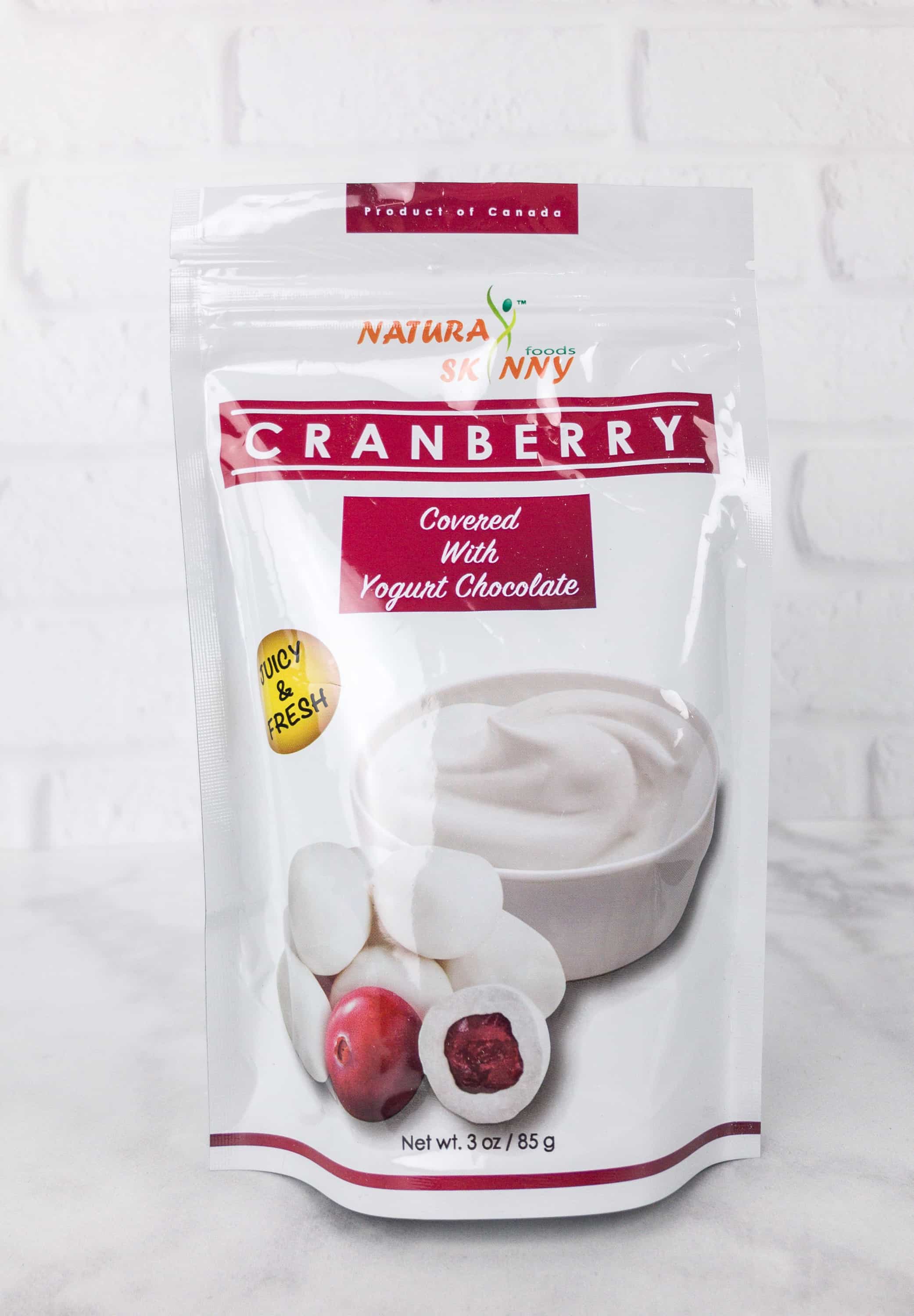 Natural Skinny Foods Yogurt-Covered Cranberries. This very sweet treat can be enjoyed as a lone snack or added to a trail mix.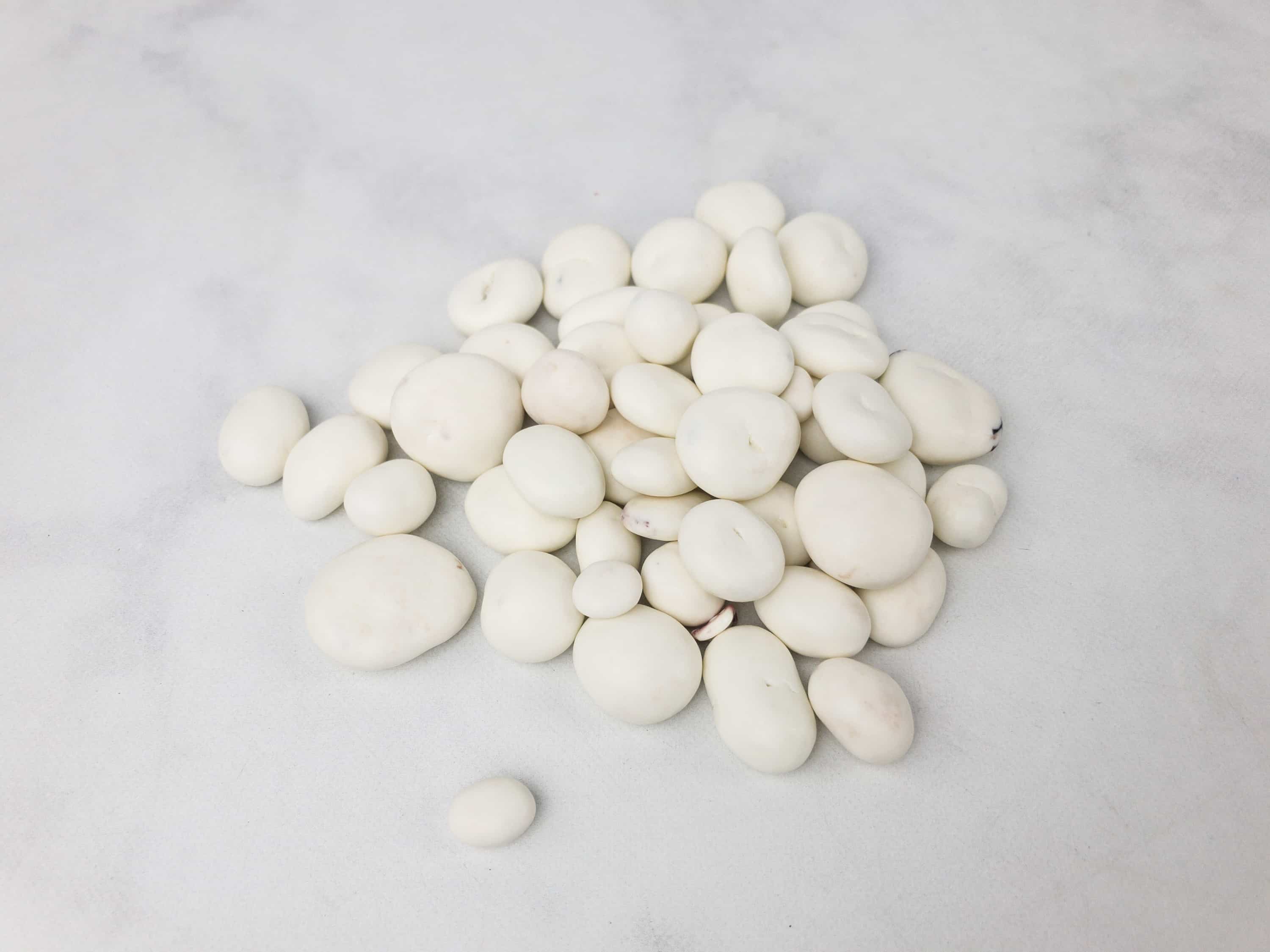 We first thought that it's chocolate-coated, but turns out it's yogurt! Yogurt chocolate must be a term of art in the Canadian confectionary trade. These dried cranberries smothered in confectioner yogurt can also be added as decorations to cakes, pastries, and gingerbread houses (perfect for the coming Holidays!) or added to cake batters and muffin.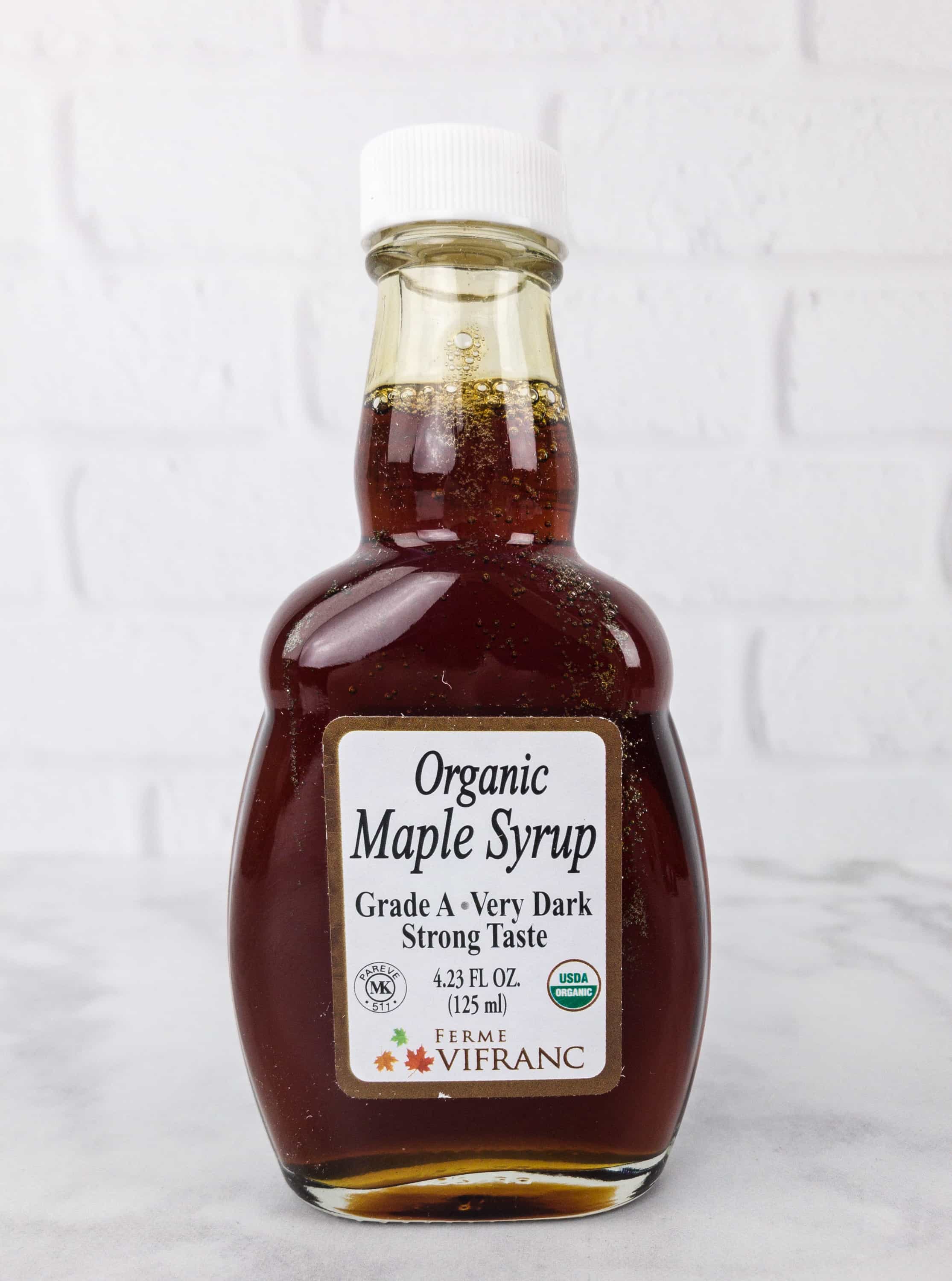 Ferme Vifranc Grade A Very Dark Maple Syrup This maple syrup is made with 100% organic maple syrup with no preservatives and additives. It also has a delicate aroma and a surprising flavor that will make you and your taste buds happy.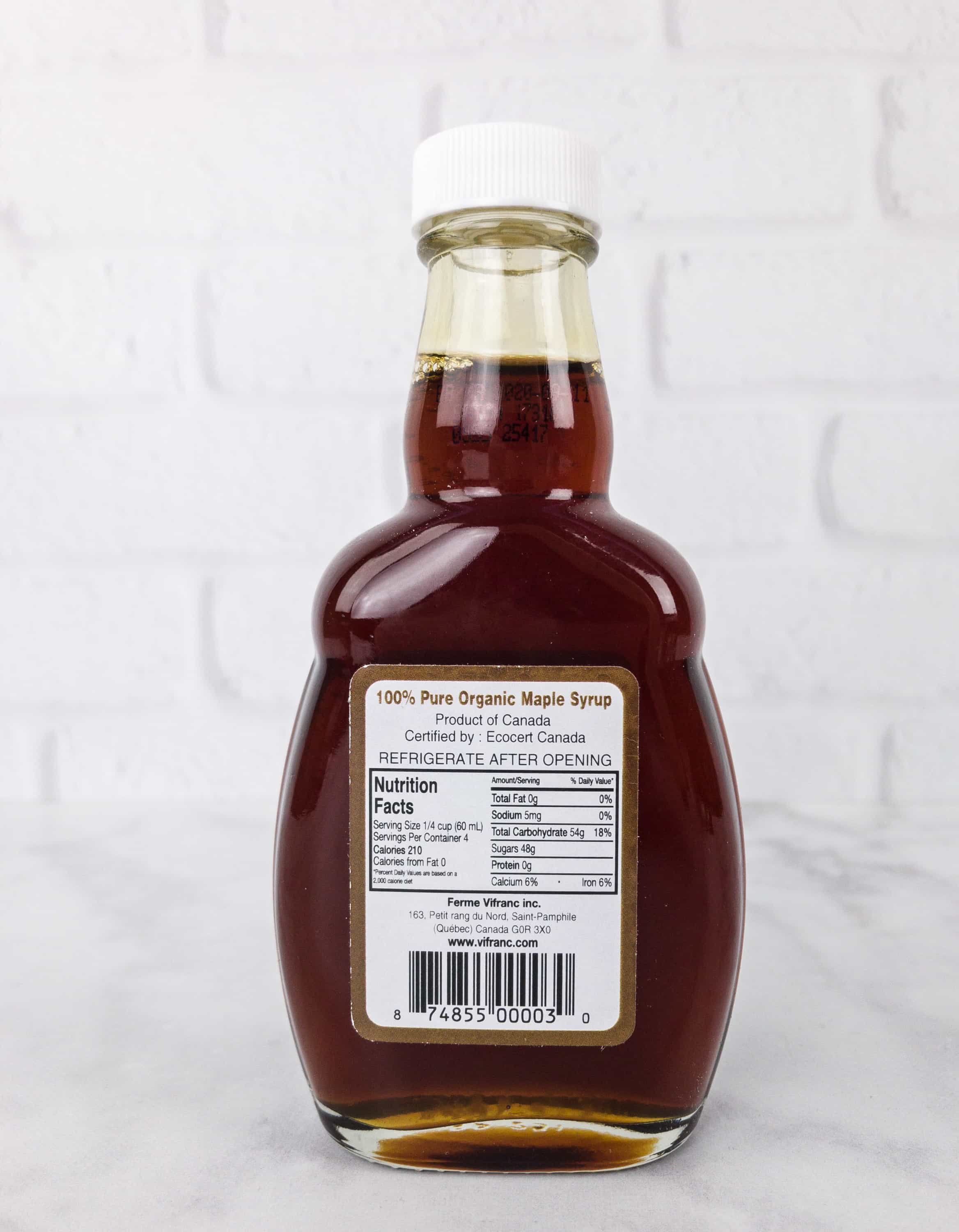 This kind of syrup (very dark) was formerly called a commercial grade C, and all syrup grades were renamed a couple years ago, because the letter grades gave folks the impression that Bs and Cs were of lower quality. It is really just a function of time spent boiling — the darker grades have much deeper flavor, as more water has boiled off. I'm not sure if I'm happy with the change, because it probably means the price of darker grades will creep up after the stigma is gone. I'm glad they included a dark syrup, because I think they are the most delicious!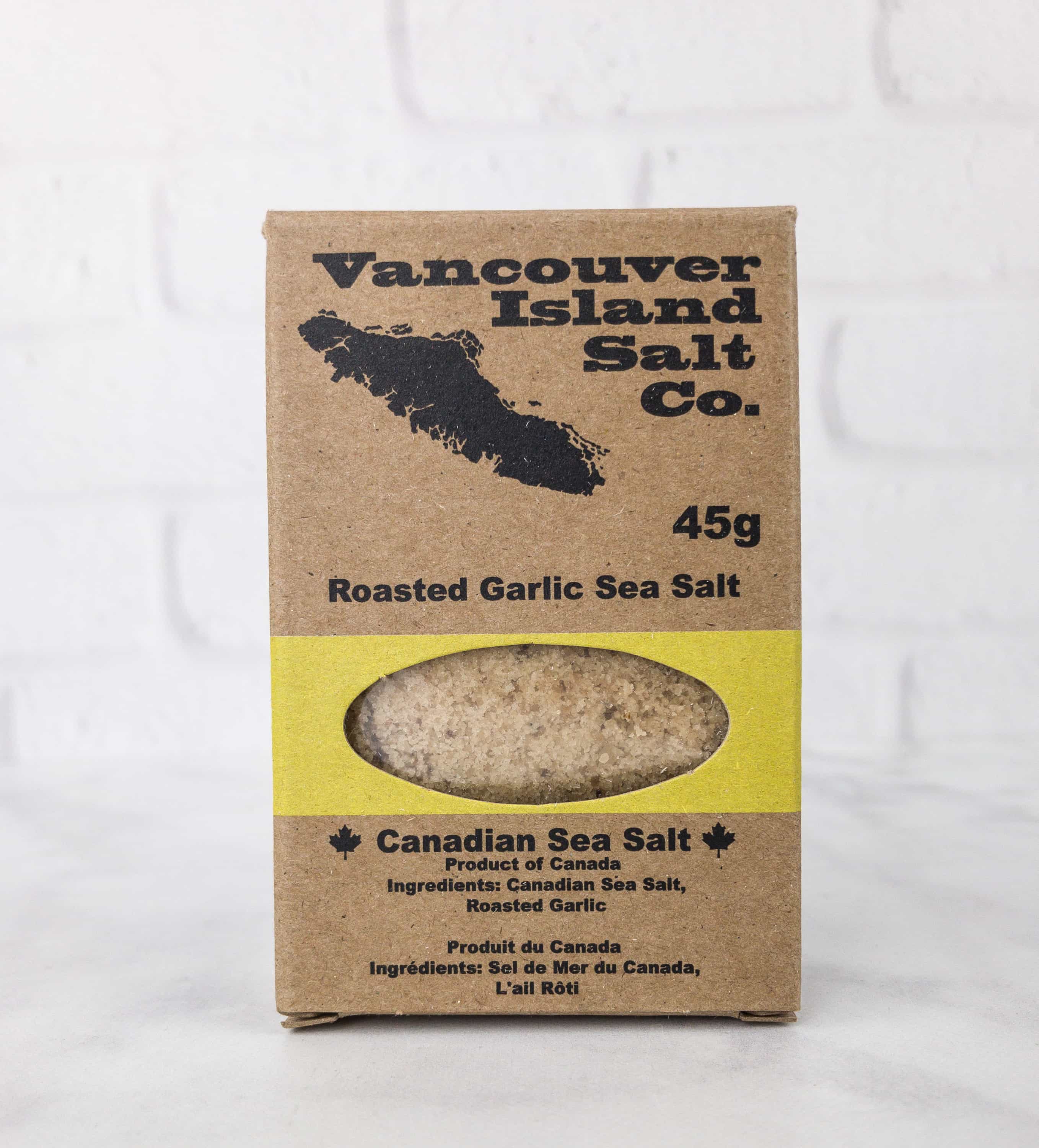 Vancouver Island Salt Company Roasted Garlic Sea Salt ($5 CAD, $4 USD) We know that any savory dish goes well with garlic. And this product is just that, a perfect addition to soups, stir-fried dishes or even grilled stuff.
It can also be topped on bruschetta, as a salt in popcorn or roasted nuts. And garlic has a lot of health benefits too! The salt doesn't have an overpowering garlic odor, surprisingly — it actually smells a bit nutty.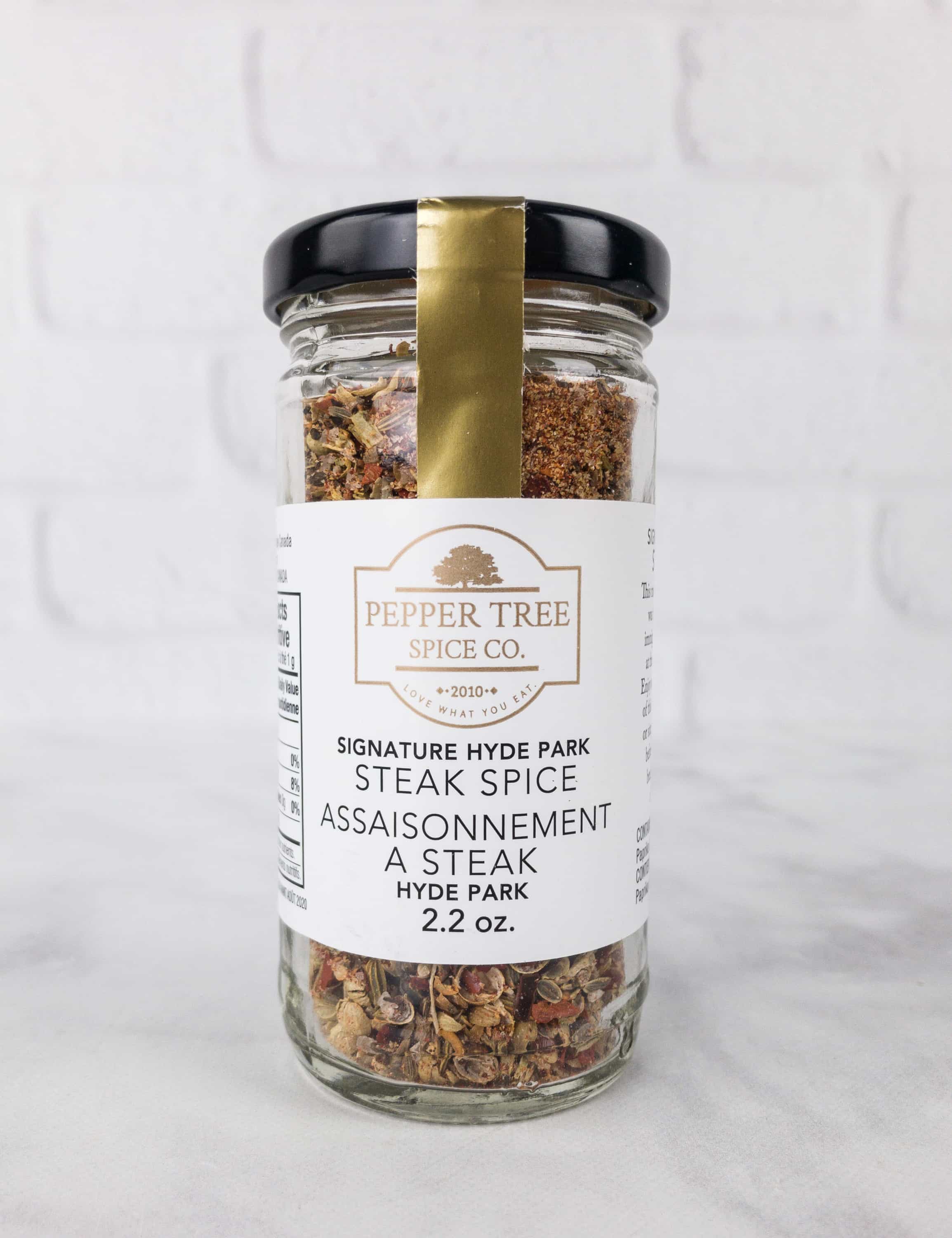 Peppertree Spice Hyde Park Steak Spice ($4.80 CAD, $3.85 USD) Bring out the best of your grilled meat by rubbing or sprinkling it first with this steak spice. It's great for beef, chicken, pork, sea foods or even veggies.
It is much lighter than sea salt and it also has lower sodium content. This blend is similar to what I've always called Montreal seasoning, but it has knocked down the prevalence of the salt, swapping in some more herbs in its place.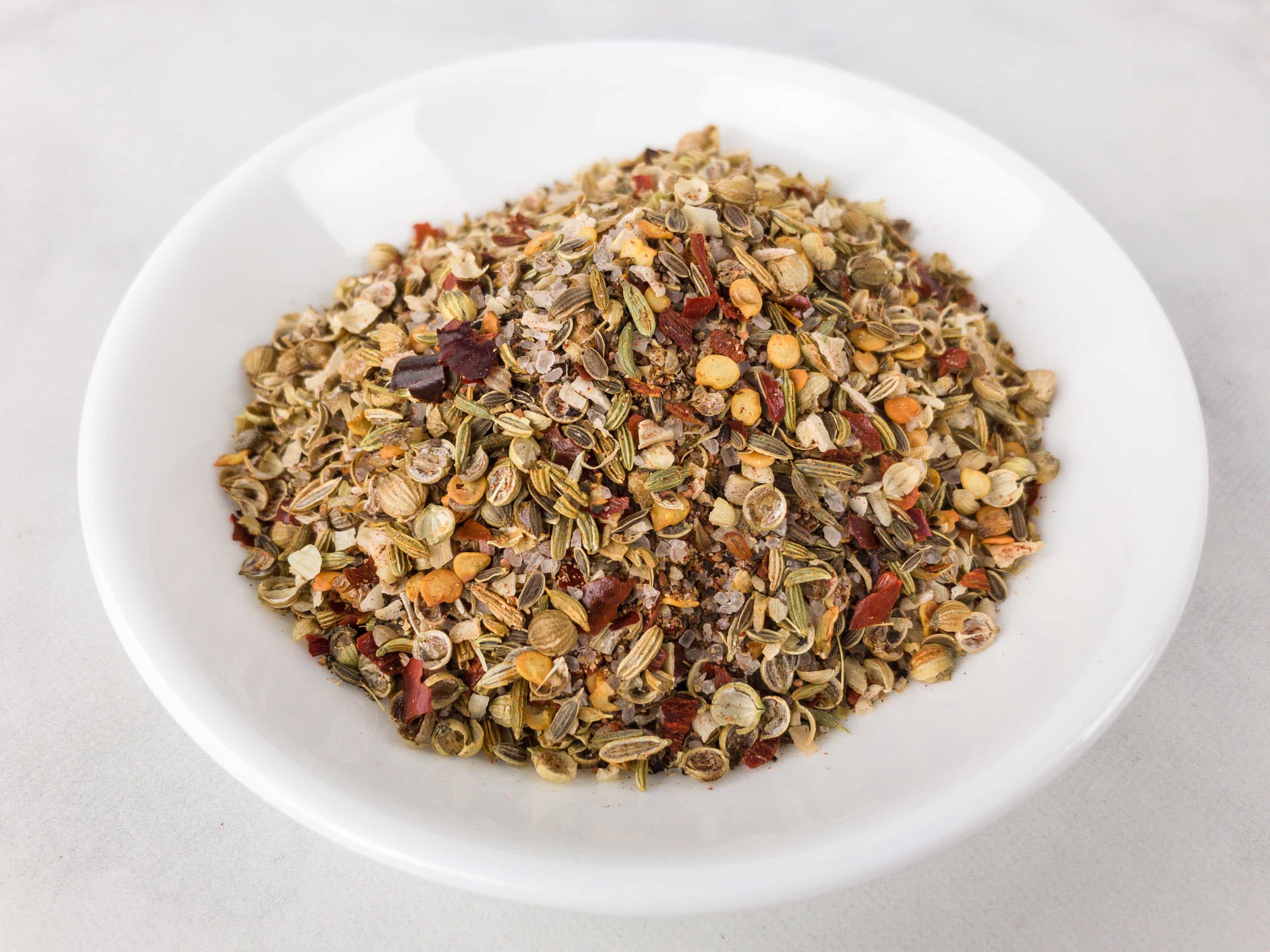 It is a special blend of organic coriander, garlic, chili, paprika and other spices. I love that you can make out the individual pieces of everything — I can even see some whole coriander seeds and tons of fennel seed.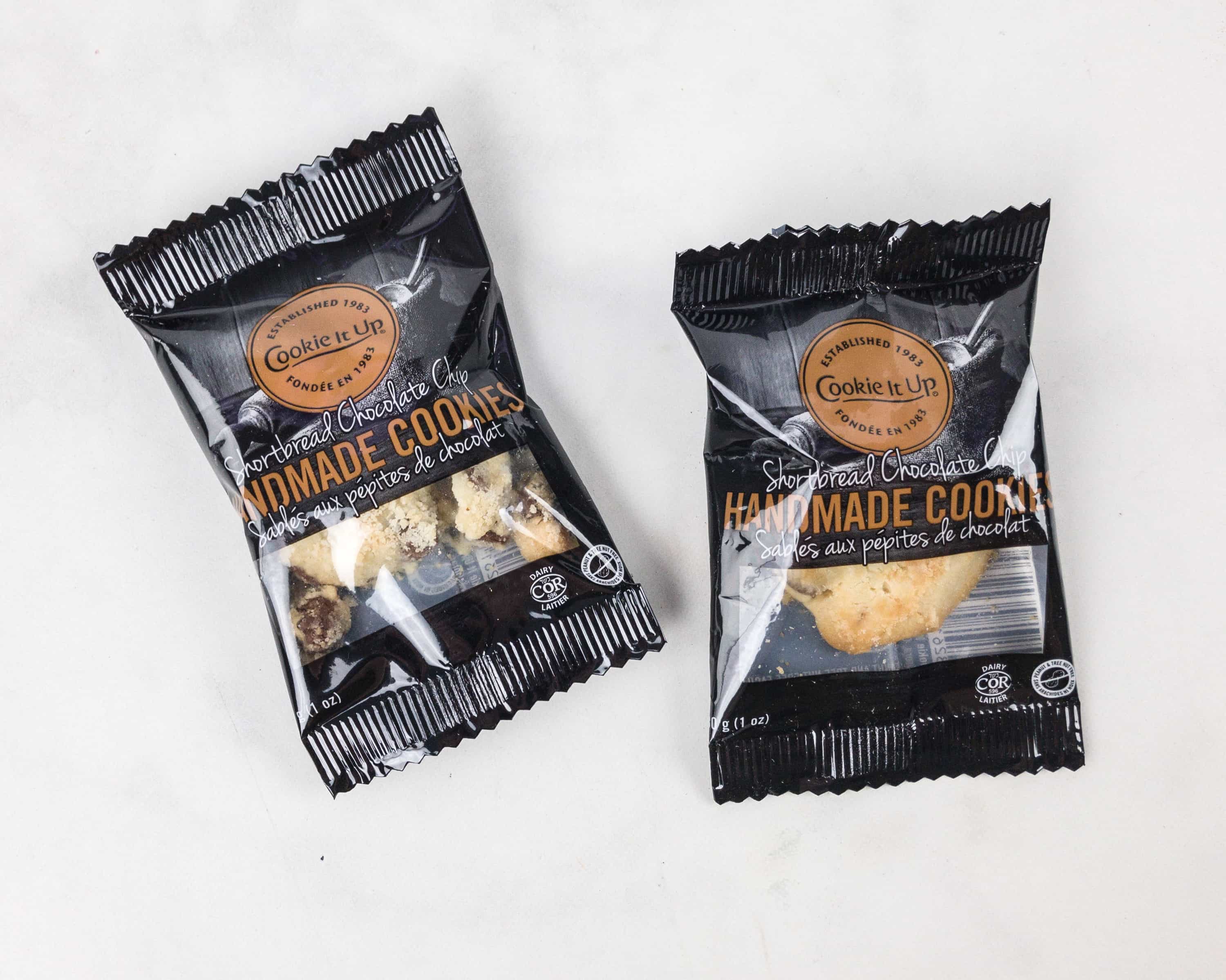 Cookie It Up Shortbread Chocolate Chip Cookies These hand-made shortbread cookies are made up of all-natural ingredients, they are also nut-free and has no added preservatives.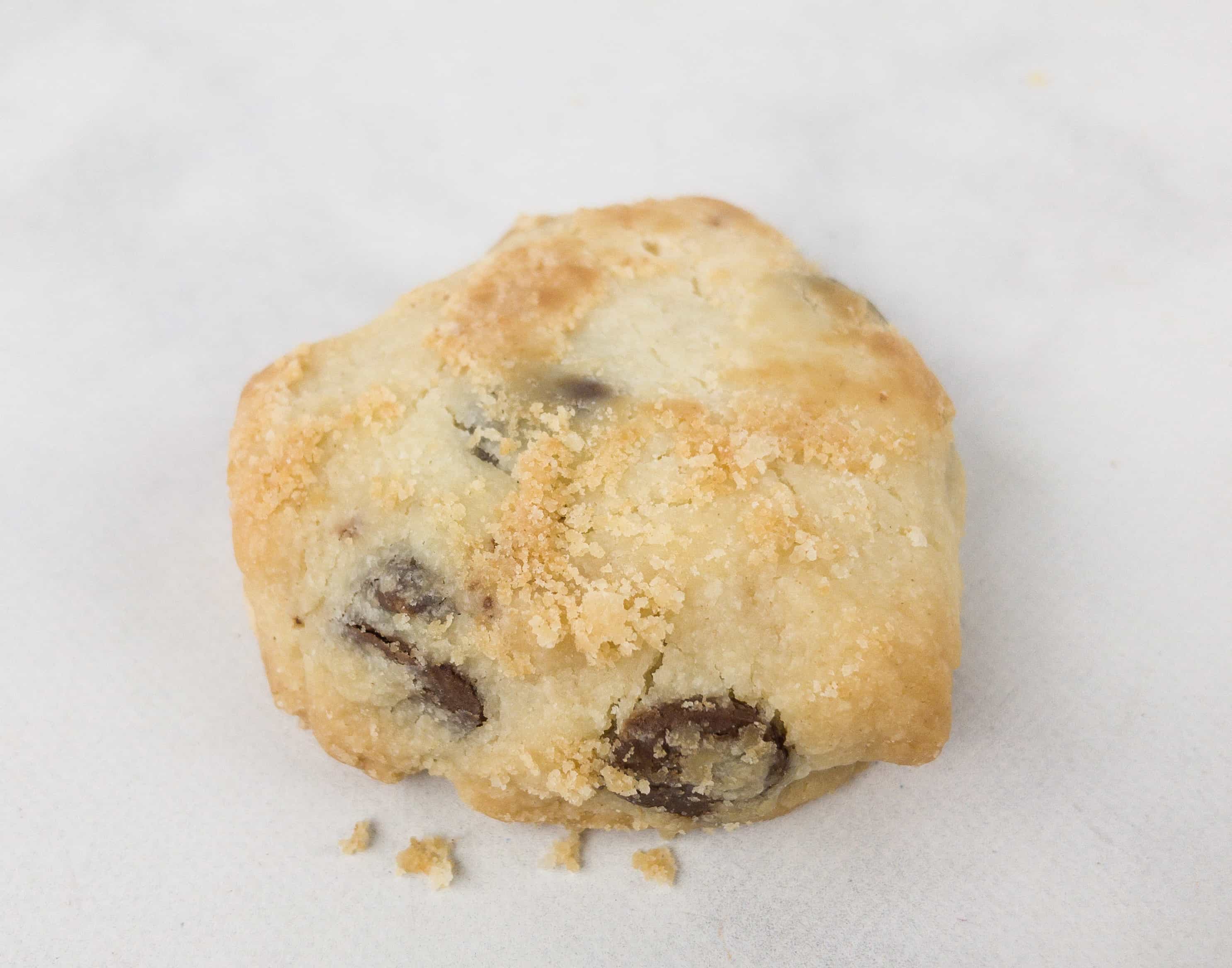 It's crumbly yet it easily melts in your mouth.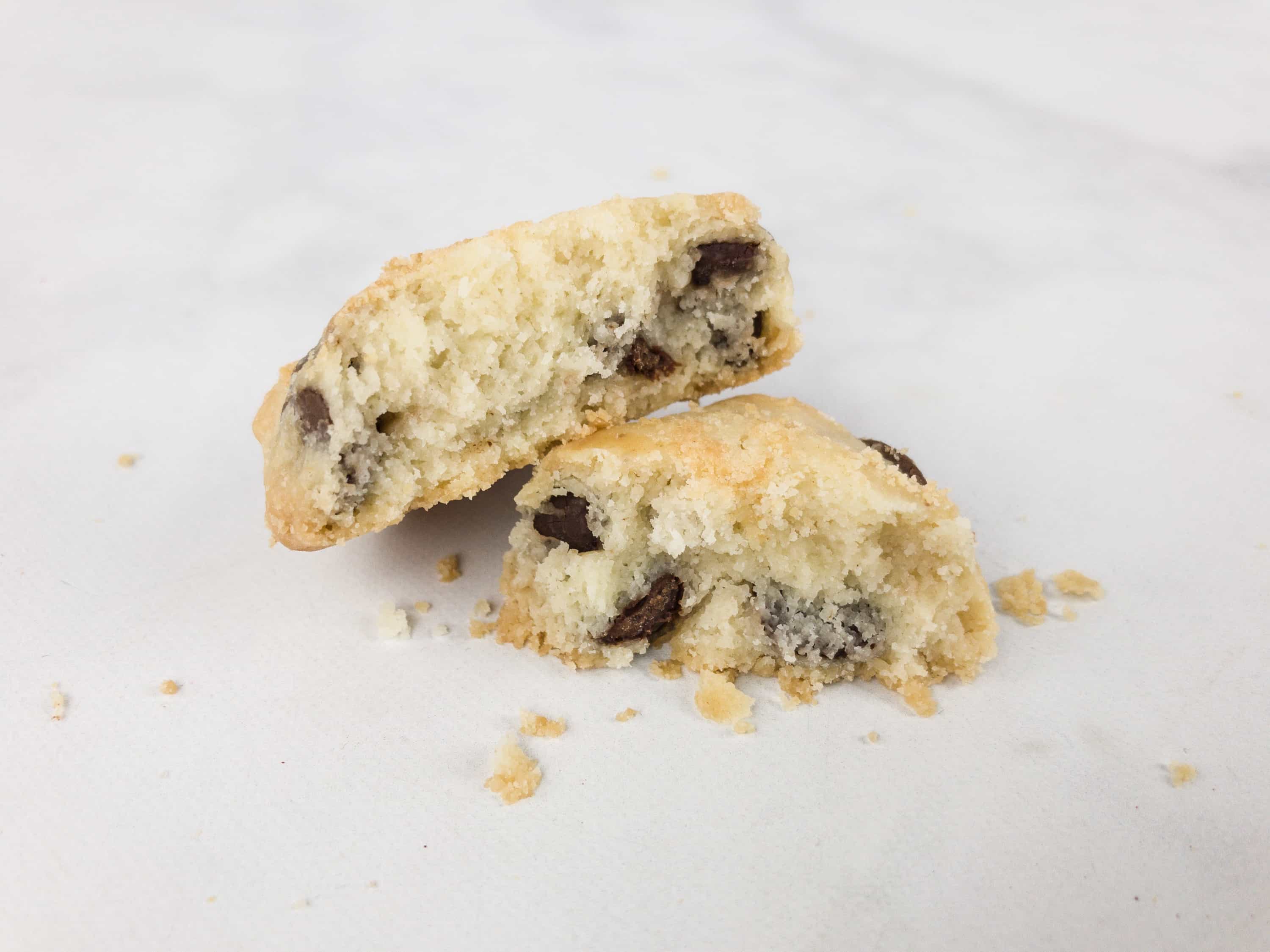 However, the cookies are unsweetened to the point that it can be called a savory cookie. Just the addition of the chips makes it a little sweeter. They are unlike any chocolate chip cookie I've ever had, and they didn't didn't really do anything for me.
The maple leaf is the official emblem of Canada, and these food items truly represent the region. The syrup and mustard are quintessential Canadian items (I love the maple syrup in this box because it's a very dark one)! And I'm definitely using the sea salt with roasted garlic, too. I thought the recipes were well-conceived and manageable, as well. Everything is made from high-grade ingredients and that makes up for the price of the subscription and more!
Did you like this month's snack box?