My Texas Market is a monthly subscription that sends a curated collection of small batch artisanal goods produced in Texas to your home. These are items you might find while browsing the local farmers market – and I occasionally DO spot some of these makers while on my rounds at the local FM near my home in Austin!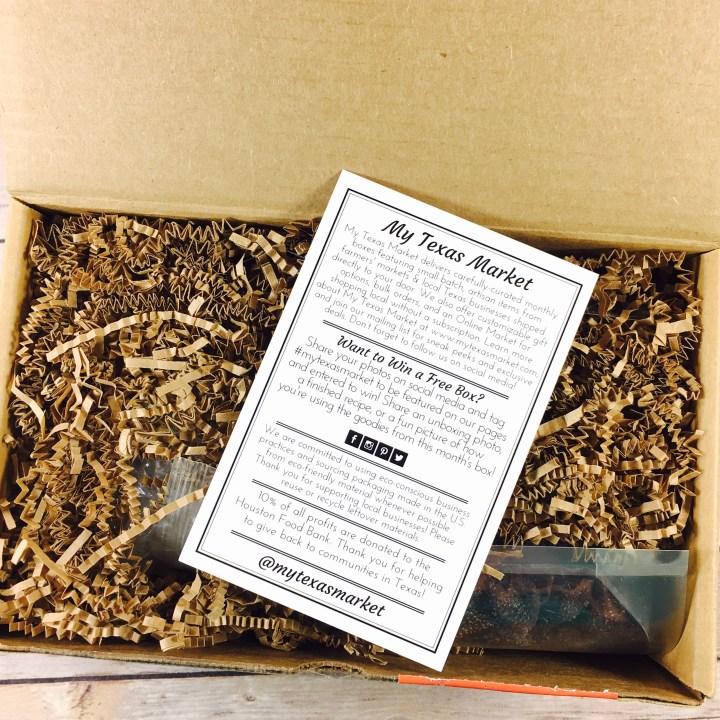 DEAL: Save 10% on your first box! Use coupon code 10FIRST.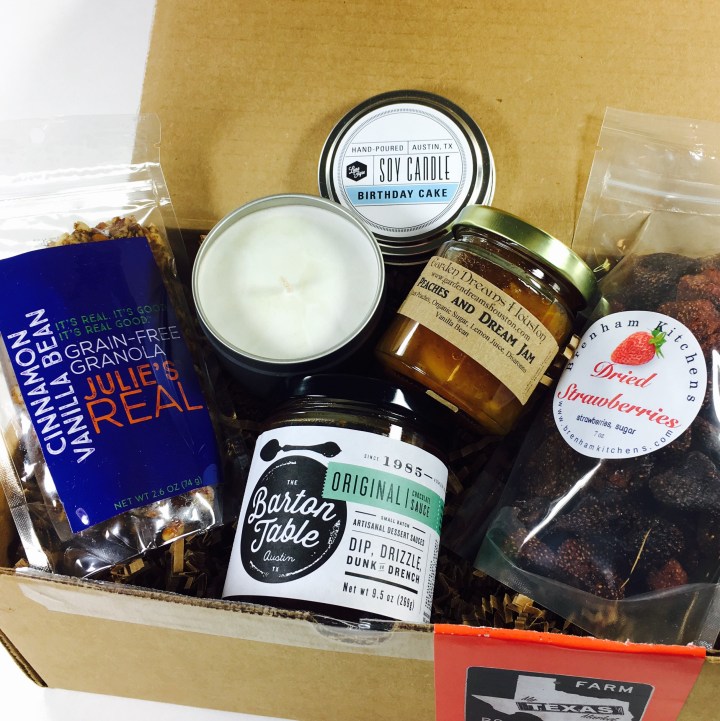 My items were snuggled in shredded brown paper and the glass items were wrapped in bubble wrap for safety.
July's theme was 2 Sweet, and marks My Texas Market's second birthday!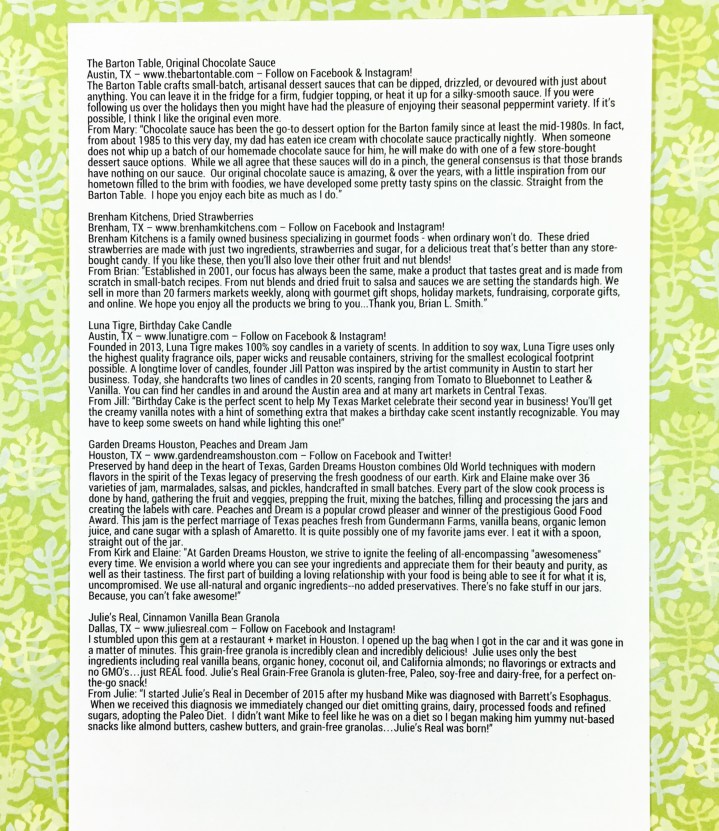 The back of the card gave some info on the suppliers and products.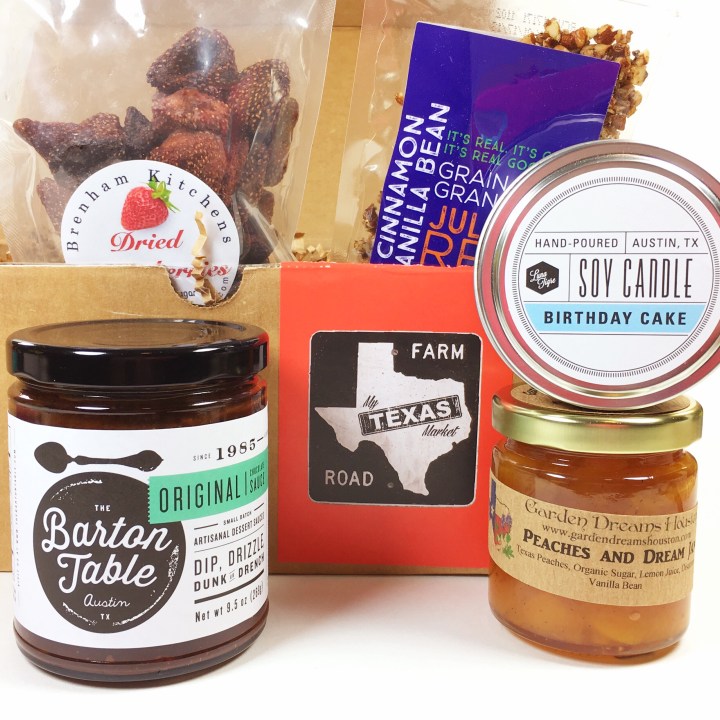 Everything in my box! I love how My Texas Market sources small batch, artisan goods from farmers' markets and local Texas businesses each month and gives 10% of their profits to the Houston Food Bank!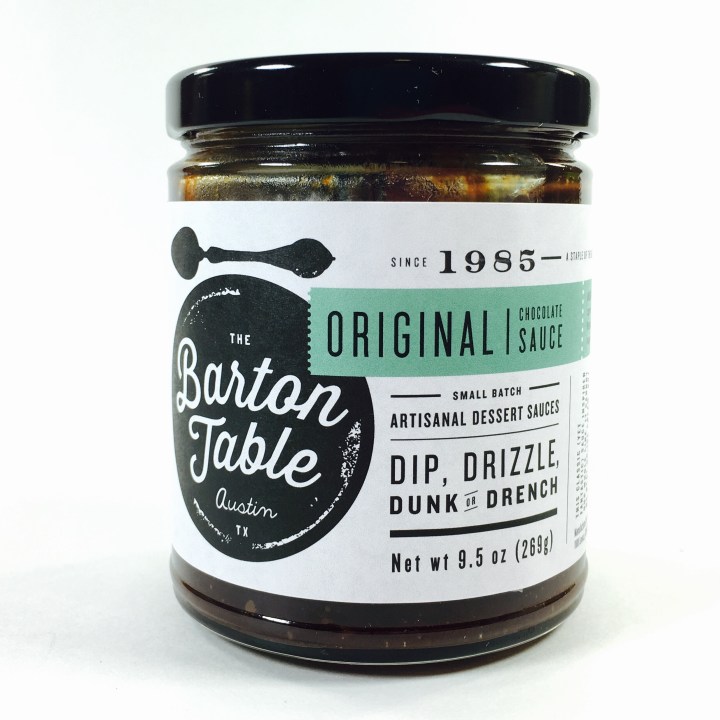 The Barton Table Original Chocolate Sauce is made in Austin and was perfect for a classic hot fudge sundae. Fudgy, rich, and totally decadent!
Brenham Kitchens Dried Strawberries are made in Brenham and I think "candied" is a more accurate description! These are too sweet straight out of the bag, but added to a trail mix? Perfection!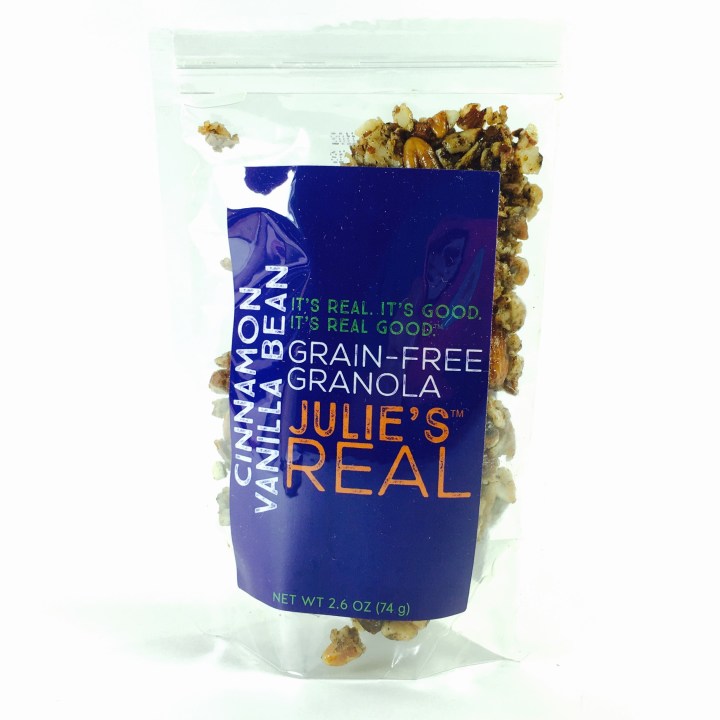 I've tried a million different granola's in my life but Julie's Real Grain-Free Granola in Cinnamon Vanilla Bean is one of the best! This was moist and flavorful while the nuts gave it some amazing crunch. I never did get around to pouring milk over it – I ate it straight out of the bag and it was like healthy cookie dough, just amazing! Made in Dallas.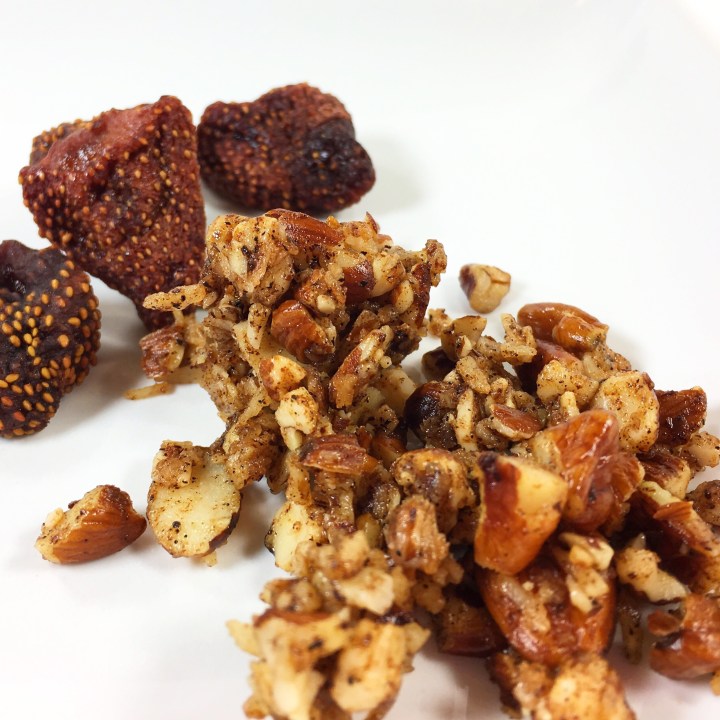 Here's the strawberries and the granola.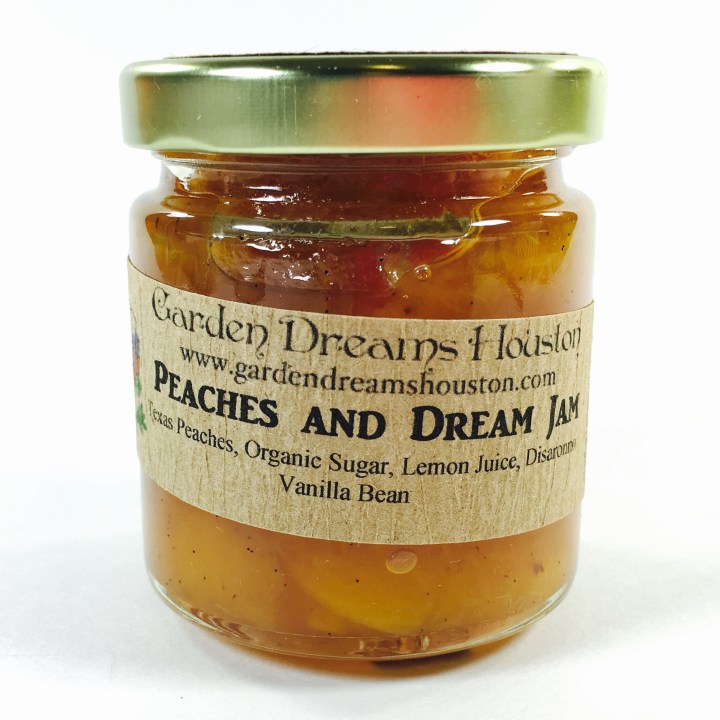 I served Garden Dreams Houston Peaches & Dream Jam on toasted bread for a delicious take on one of my stand-by breakfasts. The peach flavor was set off wonderfully by the vanilla.
Luna Tigre Birthday Cake Candle was hand-poured in Austin and smells delectable. Features soy wax and high quality fragrance oil and should burn around 15-18 hours.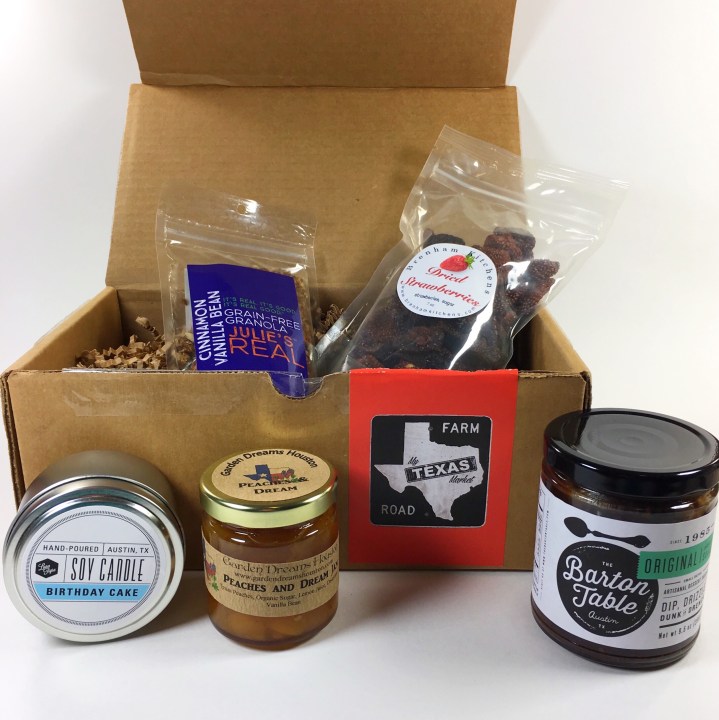 This was a stellar box this month! I love to get my monthly box from My Texas Market and I have even come across some of these vendors at the farmers market and love to tell them how I tried their product in my box. If you like to get products from some amazing producers or just want a little taste of Texas then give My Texas Market a try!
Have you tried My Texas Market? What did you think of this month's selections?