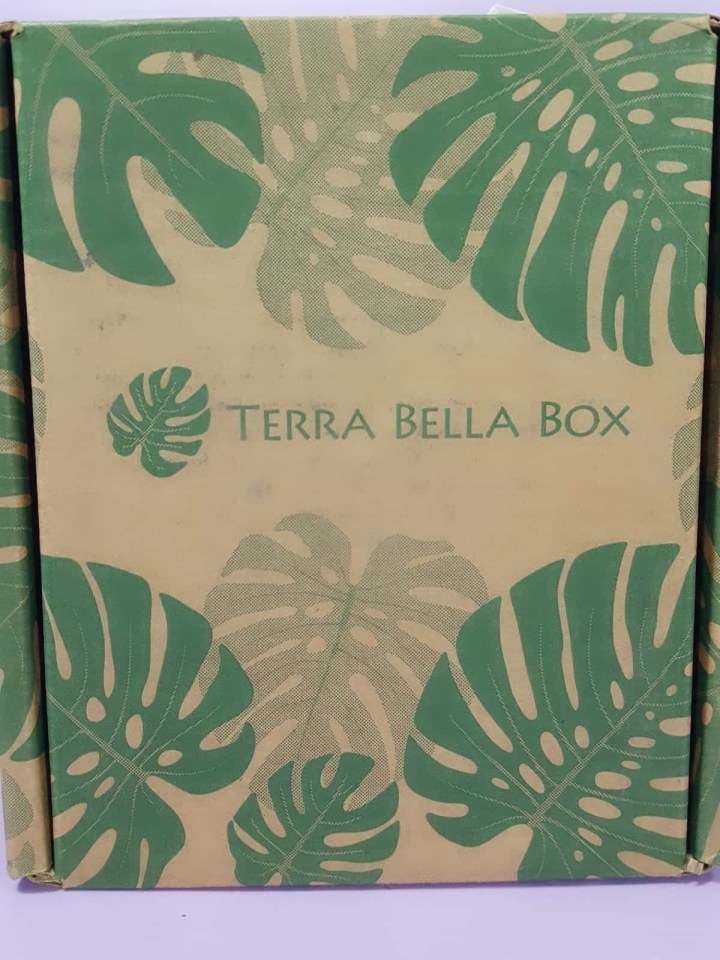 Terra Bella is a monthly subscription box of natural, artisan products for your bath and beauty routine. Each box has 3-4 products and free shipping in the U.S. This box looks earthy and natural from the outside with the leaf print all the way through the brown box and the whole color scheme.
The products are handmade, animal cruelty-free, and made in small batches by small businesses from ethically sourced ingredients. Products can include cleansers, moisturizers, masks, exfoliators, hand and nail products, hair products, bath products and such. Terra Bella was created by Kate Gray. Her goal is to fill your cabinets with every beauty product that you might need. And with that in mind, each month is filled with a wide variation of useful products.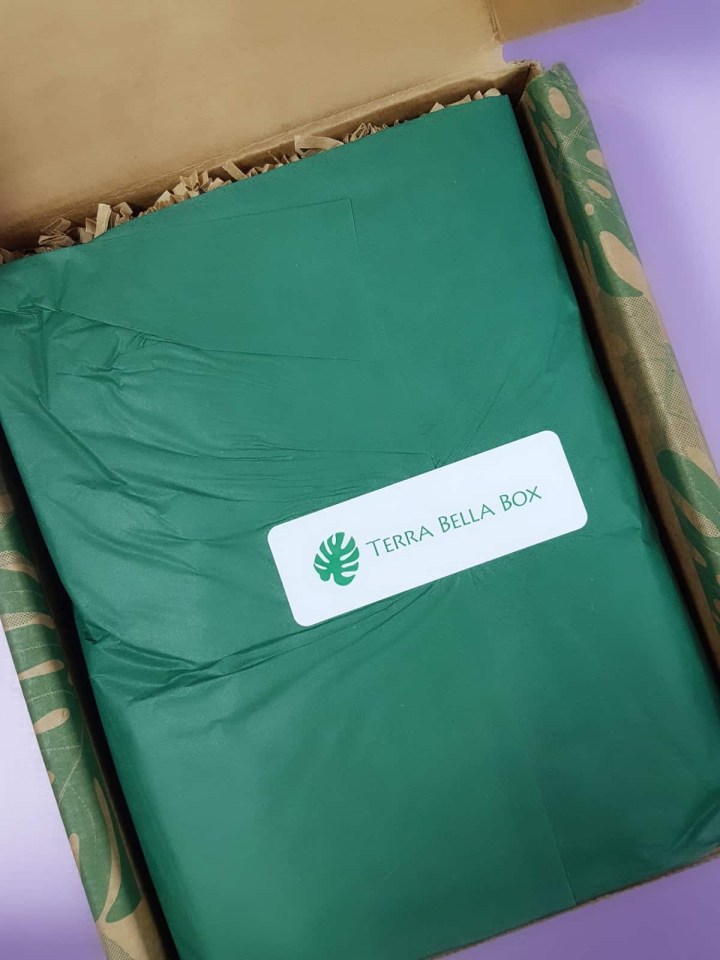 First look into the box and everything is wrapped in green tissue and the box is stuffed full with brown squiggles.
DEAL: Save 10% on your subscription! Use coupon code HELLO10.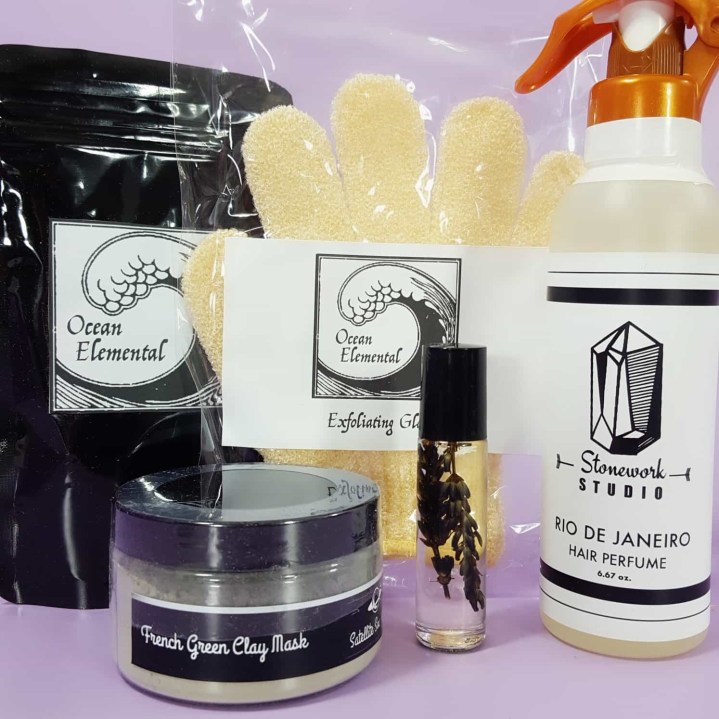 Everything in my September box. The Terra Bella Box is $32.95 a month, auto renewing. The Make Up Edit box (which is at least 3 make up only products) is $29.95. You can switch between Terra Bella or the Make Up Edit each month.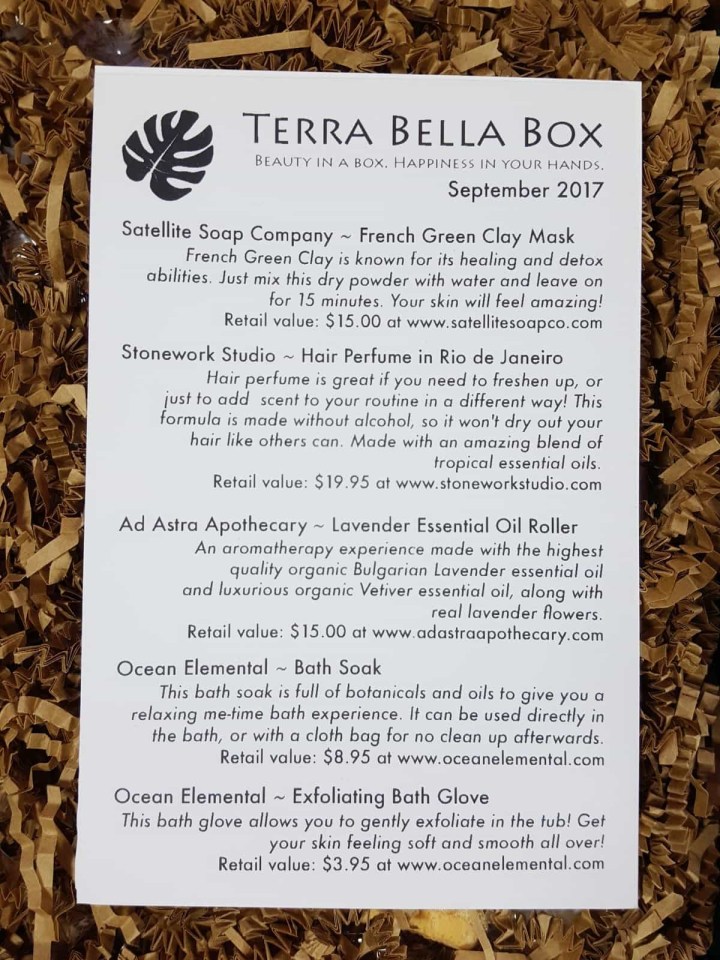 Each box comes with an info sheet that tells what is included in the box and then links to find them online when you want to order more.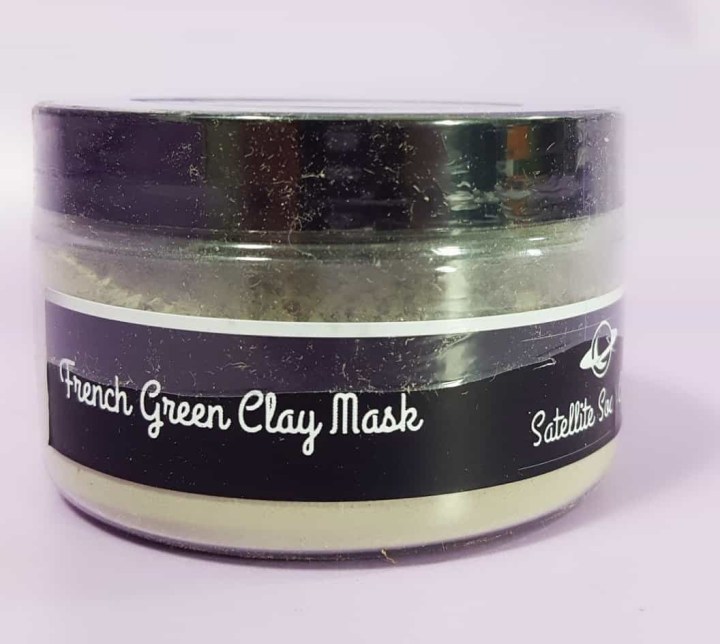 Satellite Soap Company French Green Clay Mask ($15.00) – With summer winding down I'm really going to be needing some masks. This is an easy to use just mix with water and leave on for 15 minutes mask that will give you a great refresh.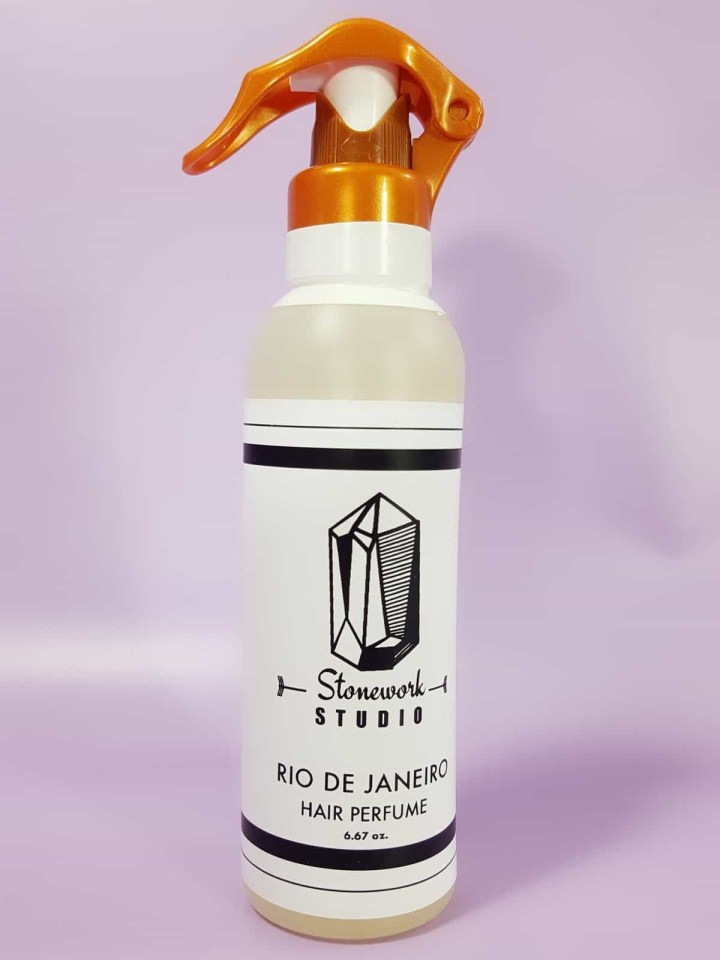 Stonework Studio Hair Perfume in Rio de Janeiro ($19.95) – Hmm, so I'm not sure this is my thing. My hubby is sensitive to scents so I don't tend to wear any and while this one is pleasant it was a bit much for me. The hair perfume is made without alcohol so it won't dry your hair out and is another way to get some scents into your routine if you are up for that.
Ad Astra Apothecary Lavender Essential Oil Roller ($15.00) – I'm all about some oil rollers and I love lavender.  The roller worked well and went on smooth.
Ocean Elemental BAth Soak ($8.95) and Exfoliating Bath Glove ($3.95) – It is almost to hot in the summer to take many baths but with the cooler weather bath time is coming back into focus. I'm so excited and I can't wait for that cool temperature. It's been almost 90deg here this week and that is just way to hot. You can use the bath soak right in the tub or in a cloth bag so you have no mess cleanup. The exfoliating glove will gently clean your skin and leave it sot and smooth.
Terra Bella Box sent an ok box this month. Not everything was for me but that is to be expected and I was still excited for them even if I wasn't going to use them.  We did not seem to have a theme this month which I found odd and the items are a bit random so not sure if they are just getting ready for great fall boxes and September is an in between month or not.  I still love finding new to me companies and can't wait to see what will be coming next month.
Which product was your favorite in this month's Terra Bella Box?