So Susan is a monthly makeup subscription bag from the UK that delivers an adorable bag stuffed with goodies from So Susan and their related makeup lines (Jelly Pong Pong, Trifle, etc). They also have the cutest packaging!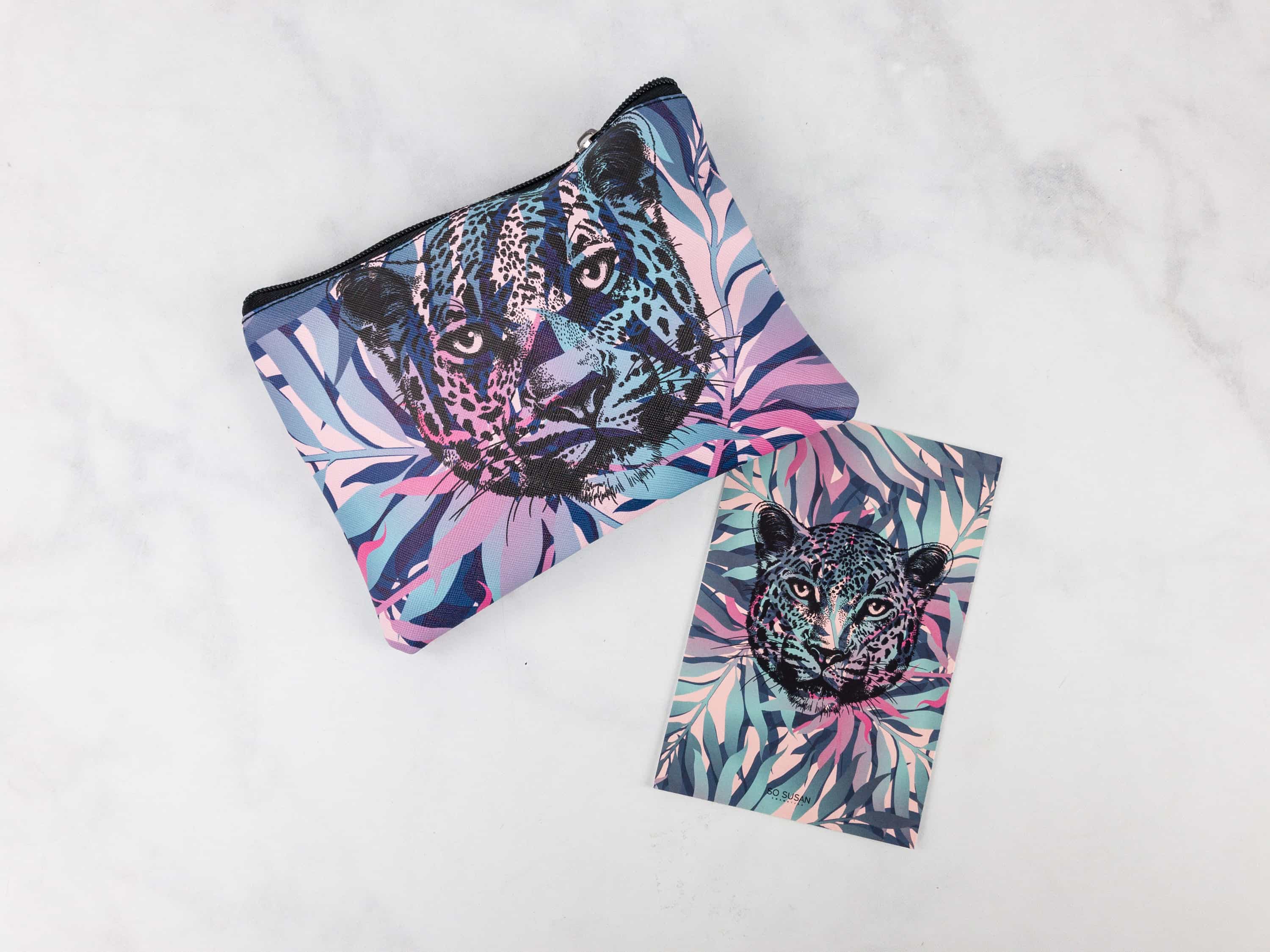 This bag features four products, one of which is considered a bonus. So Susan is cruelty free — their products are also vegan and paraben free as well.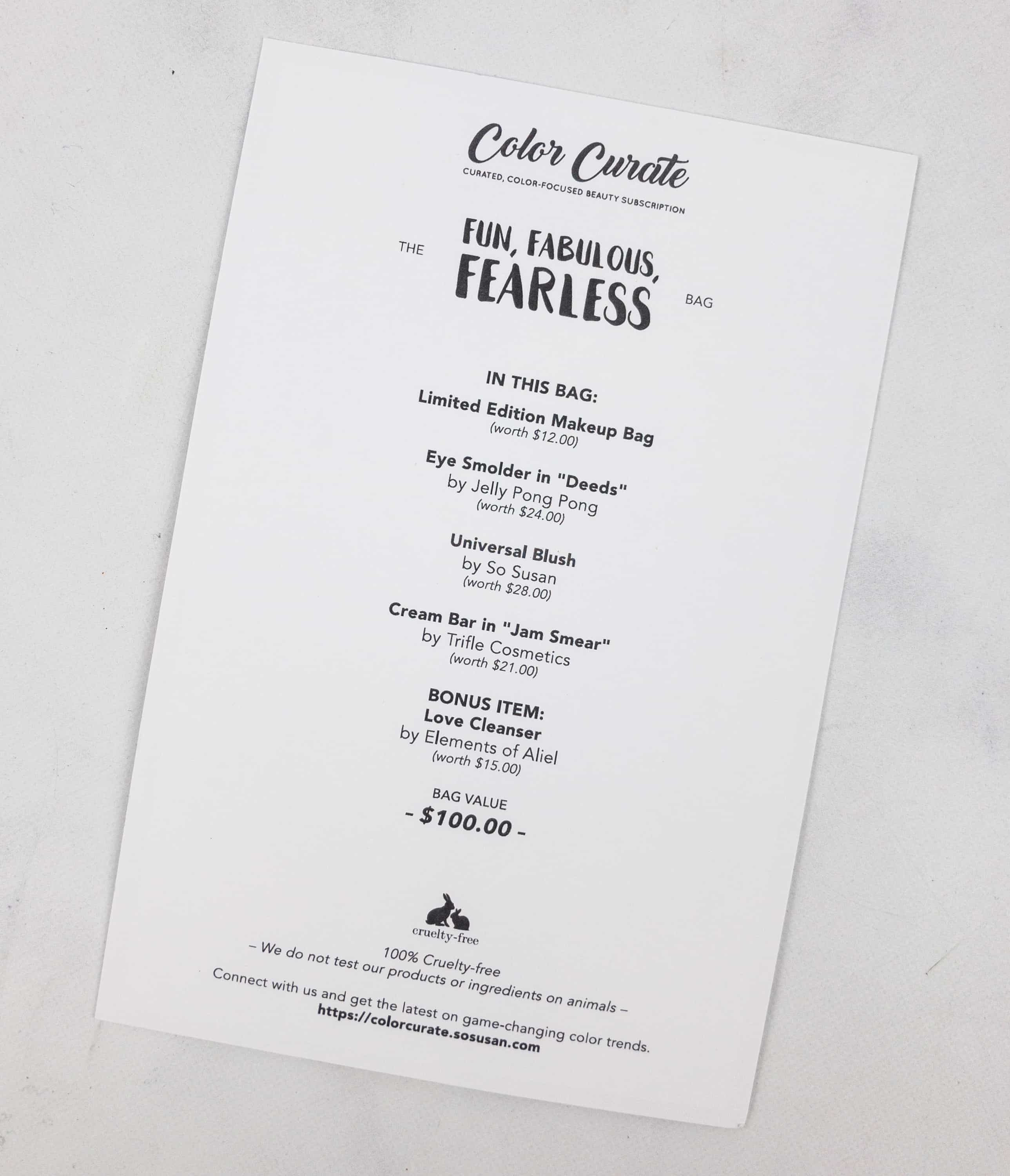 The theme this month is Fun, Fabulous, Fearless. The information card gives you a list of all the items in this curation.
DEAL: Get a free bag when you purchase a 6-month subscription! Use coupon code LIPLOVE1.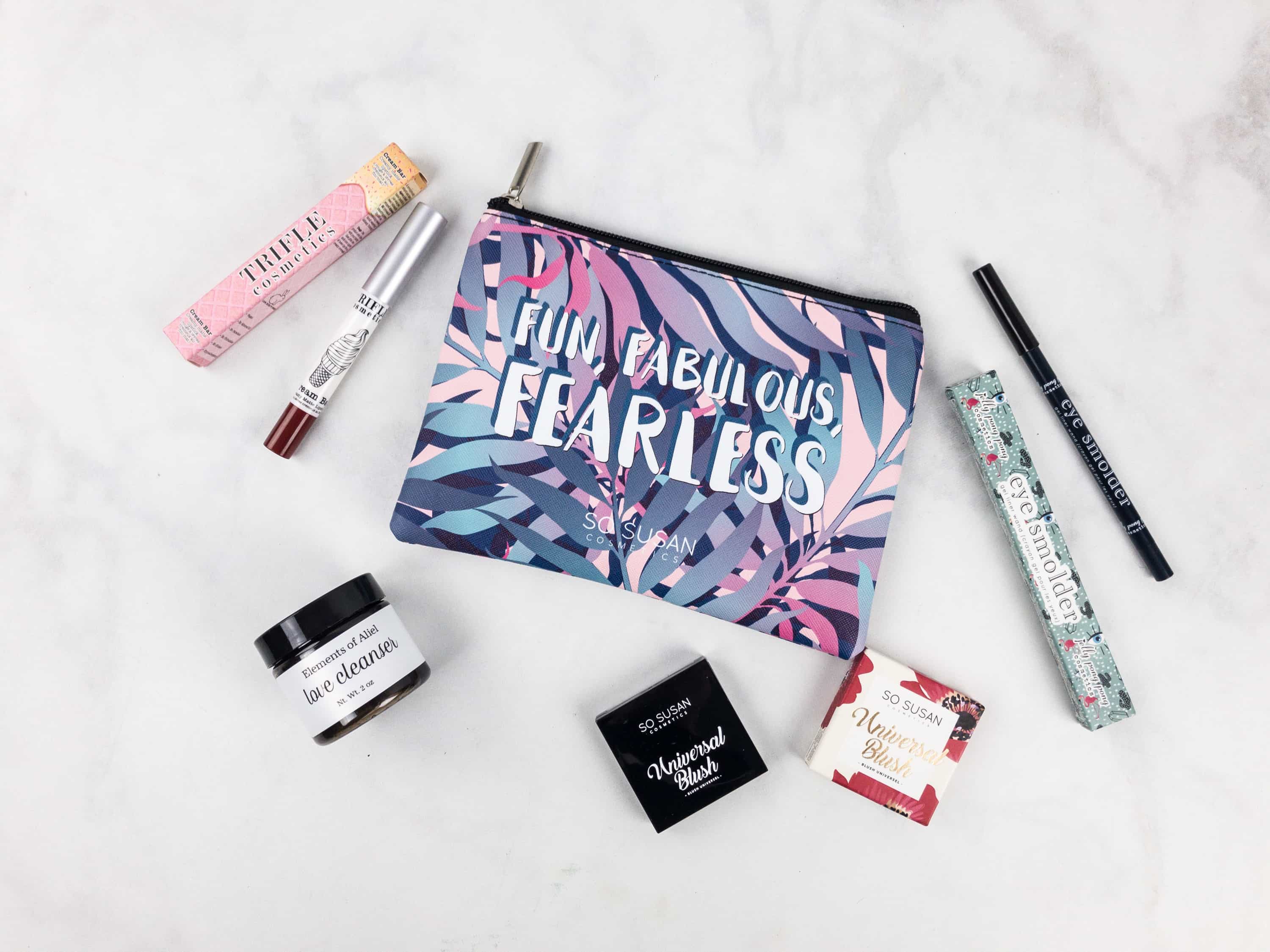 Everything in my bag!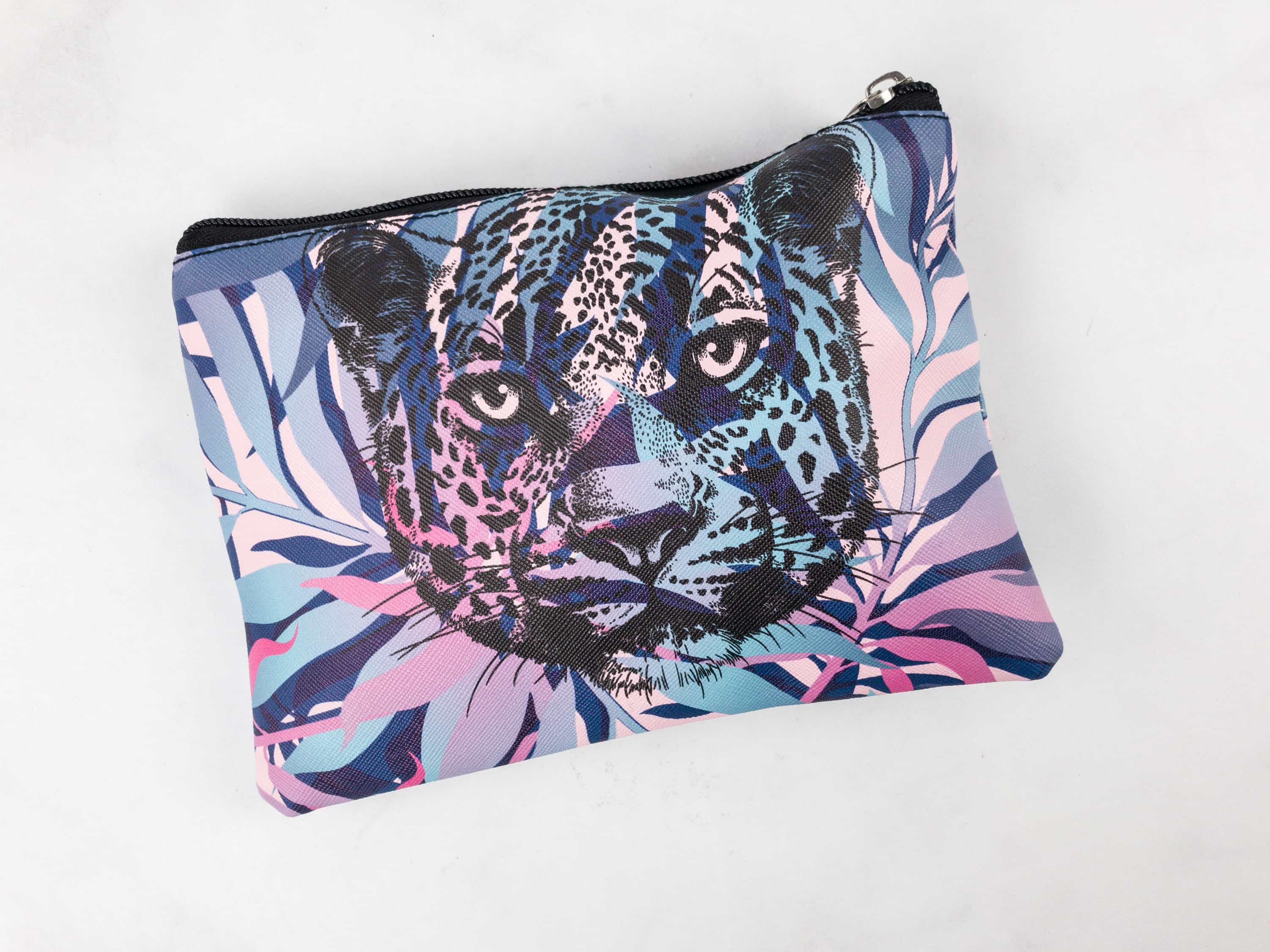 Eco-Chic Makeup Bag ($12) This bag is living up to this month's theme… So Fierce!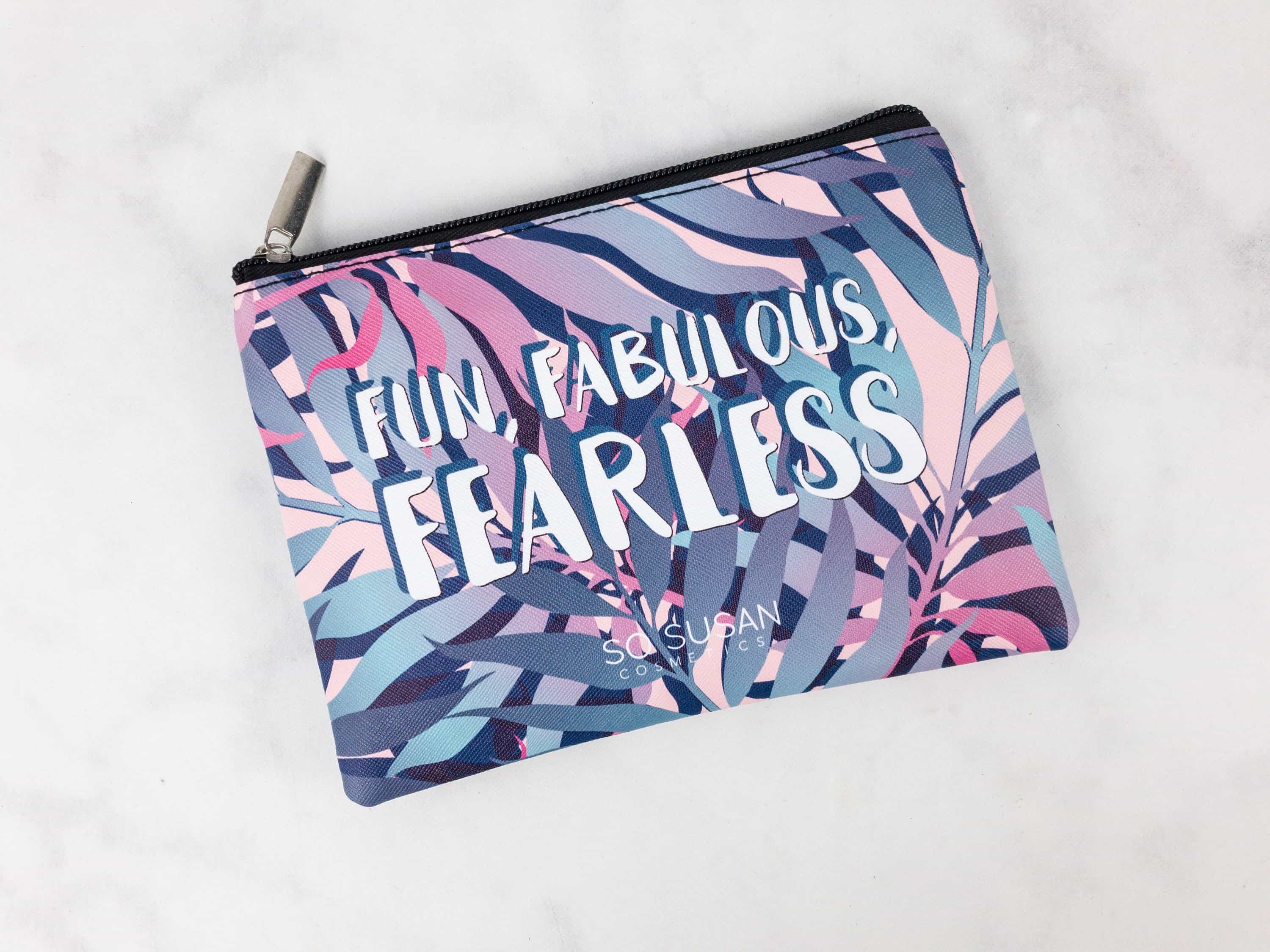 Be organized and don't lose an item with the help of this bag!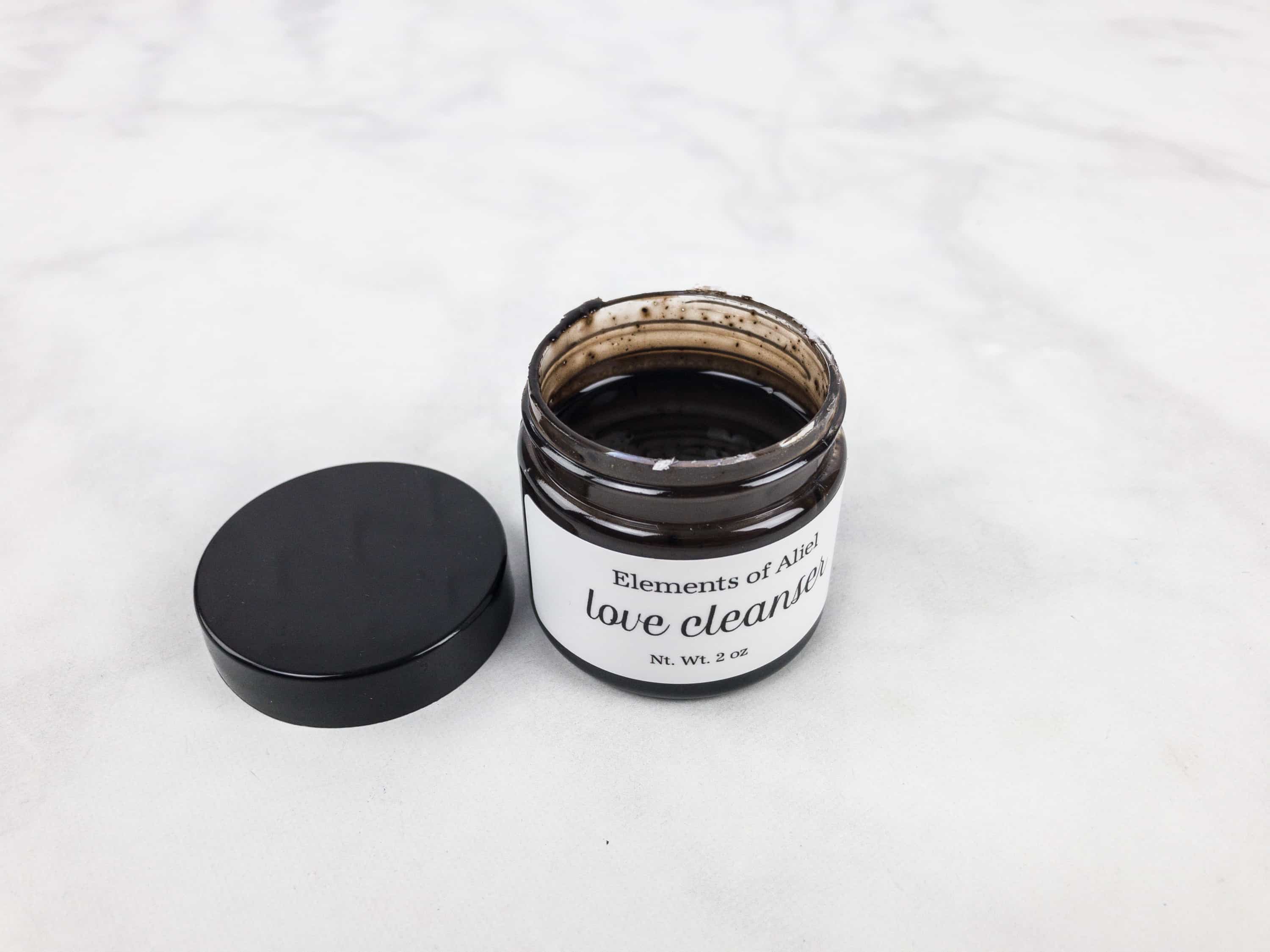 Elements of Aliel – Love Cleanser ($15) It is a west African black soap-based cleanser formulated with hibiscus and cocoa, vitamin A, caffeine and antioxidants. It is a natural and effective cleanser perfect for normal and mature skin. It removes make-up easily, and at the same time, clears pores and detoxifies skin.
The smell takes some getting used to but the more I scrubbed the more it lathered! I felt that it was more of a stripping cleanser and left me squeaky.
So Susan Cosmetics – Universal Blush ($28) A blush that flatters all skin tones, it is made with apple fruit extract and copper peptide to help nourish the skin. It's also Vegan, has no Gluten, and most of all, hypoallergenic. I felt like the shade was a bit 80s inspired, especially with that pattern. it's got a definite shimmer!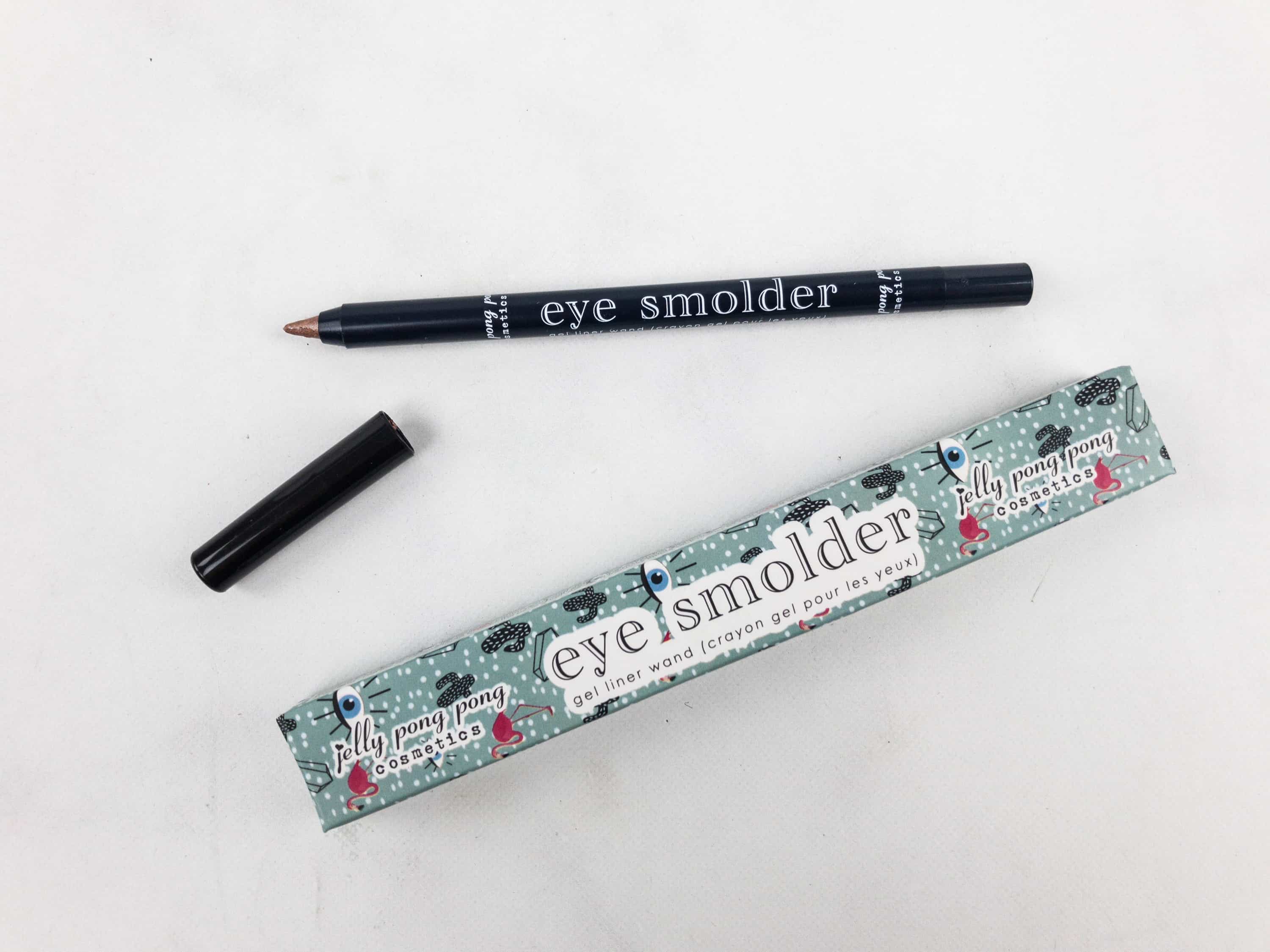 Jelly Pong Pong Eye Smolder in Deeds ($24) This richly-pigmented gel-based shadow liner wand is made of cantaloupe fruit extract and tomato seed oil that helps condition skin and gives boost on natural radiance. It effortlessly glides on the lash line and by smudging immediately after application, it gives a smoky effect. Deeds is so gorgeous – an antique coppery color.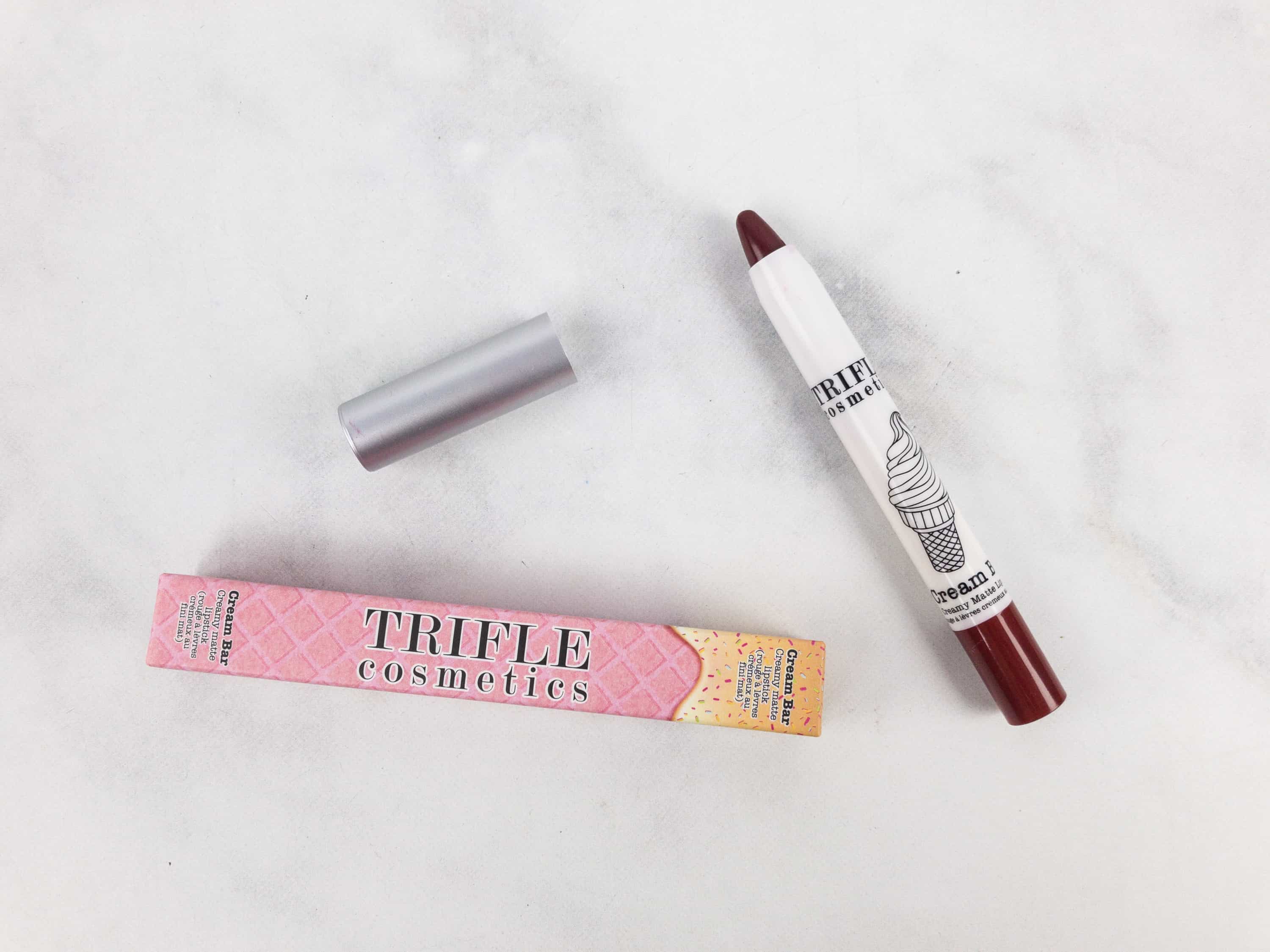 Trifle Cosmetics Cream Bar in Jam Smear ($21)  Love mattes? This one is perfect for you. The red matte lippie is whipped with Almond Oil hydrates and infused with Agave. It will turn your lips into a sweet treat! It wasn't all the way matte – I'd almost even call this a satin, but the crayon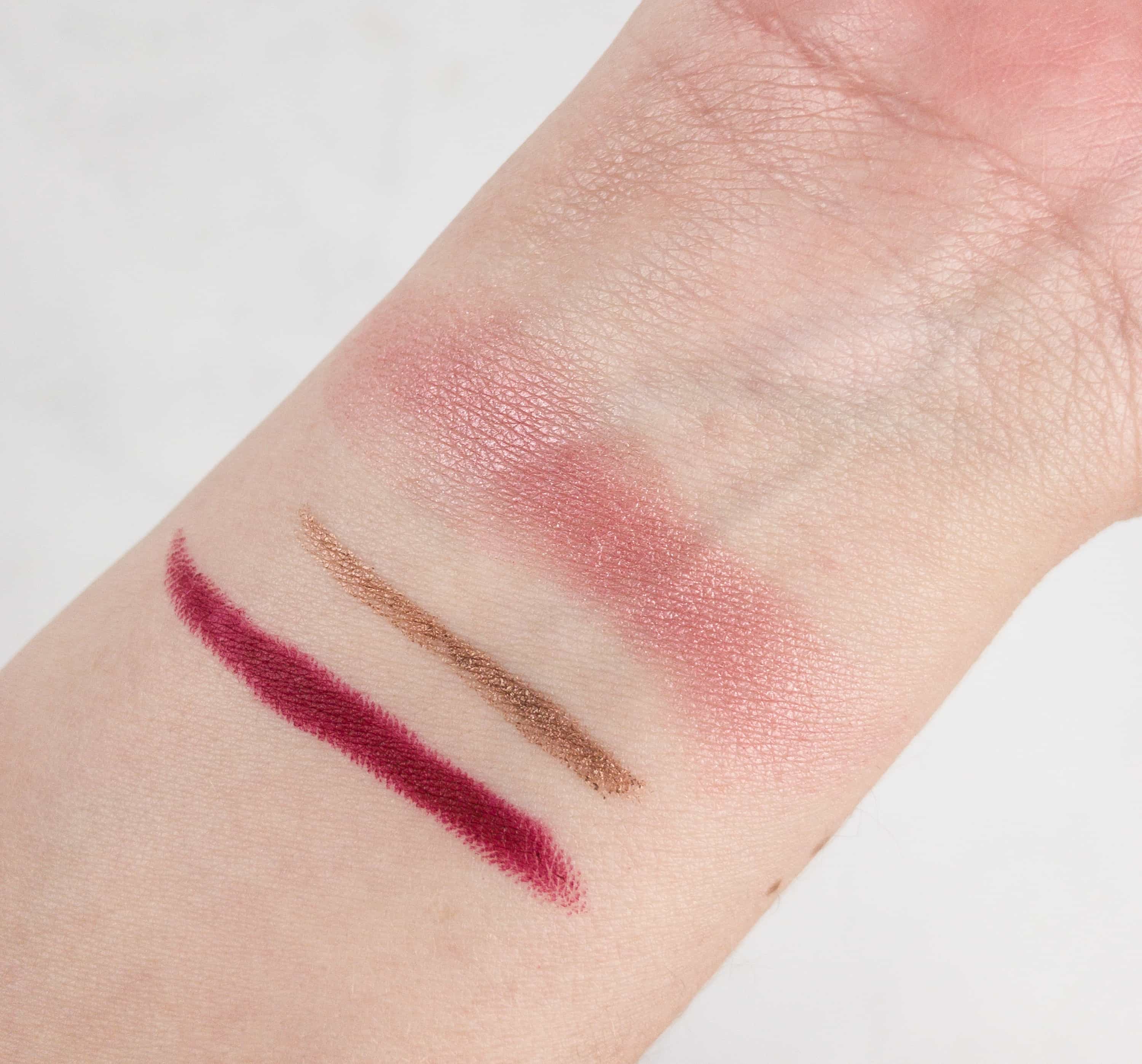 Here are the swatches on this month's bag: universal blush, eye smolder and the cream bar matte lipstick. This bag is actually a complete package as it includes makeup for the eyes, cheeks, lips and even a cleanser. I really like the inclusion of the love cleanser as removing make-up after a long day will be easier.
FYI – you can receive this exact box through the endo f the month!
What do you think about the So Susan Lip Love?