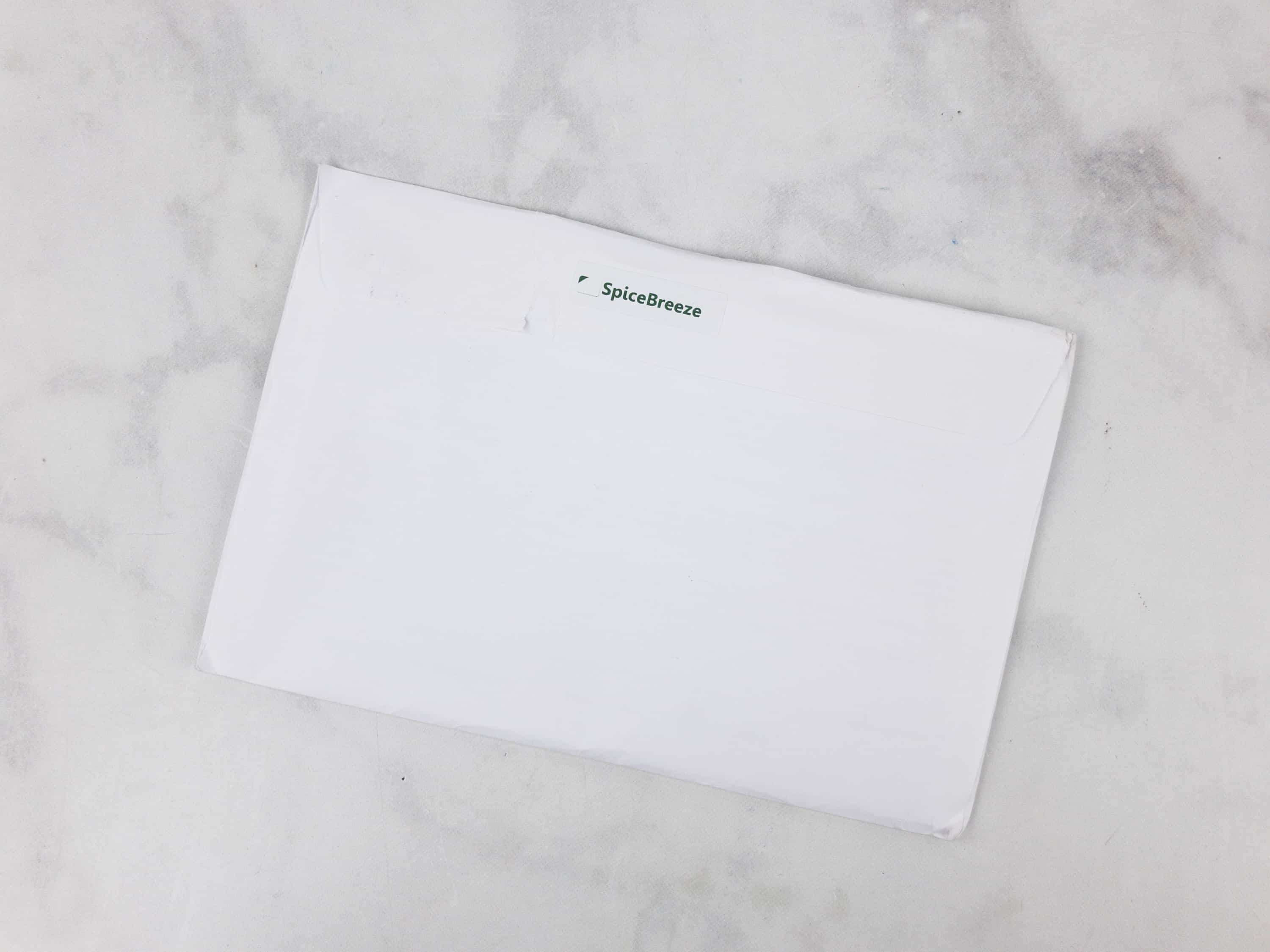 SpiceBreeze is a monthly spice subscription that sends you 2 to 4 global recipes each month. Each kit comes with a simple global recipe and the required spices, freshly ground and pre-portioned in little pouches. Spice Breeze boxes provide you with spice blends that are pure and free of artificial flavors or other additives. If the recipe calls for sugar, they will send it in a separate bag. Most of their spices are organic.
This is a new and easy way to spice up dinner! The subscription for the monthly delivery of the Spice Breeze Box with 4 Culinary Spice Kits costs  $ 11.85, For 2 Culinary Spice Kits it is $5.90 with free shipping.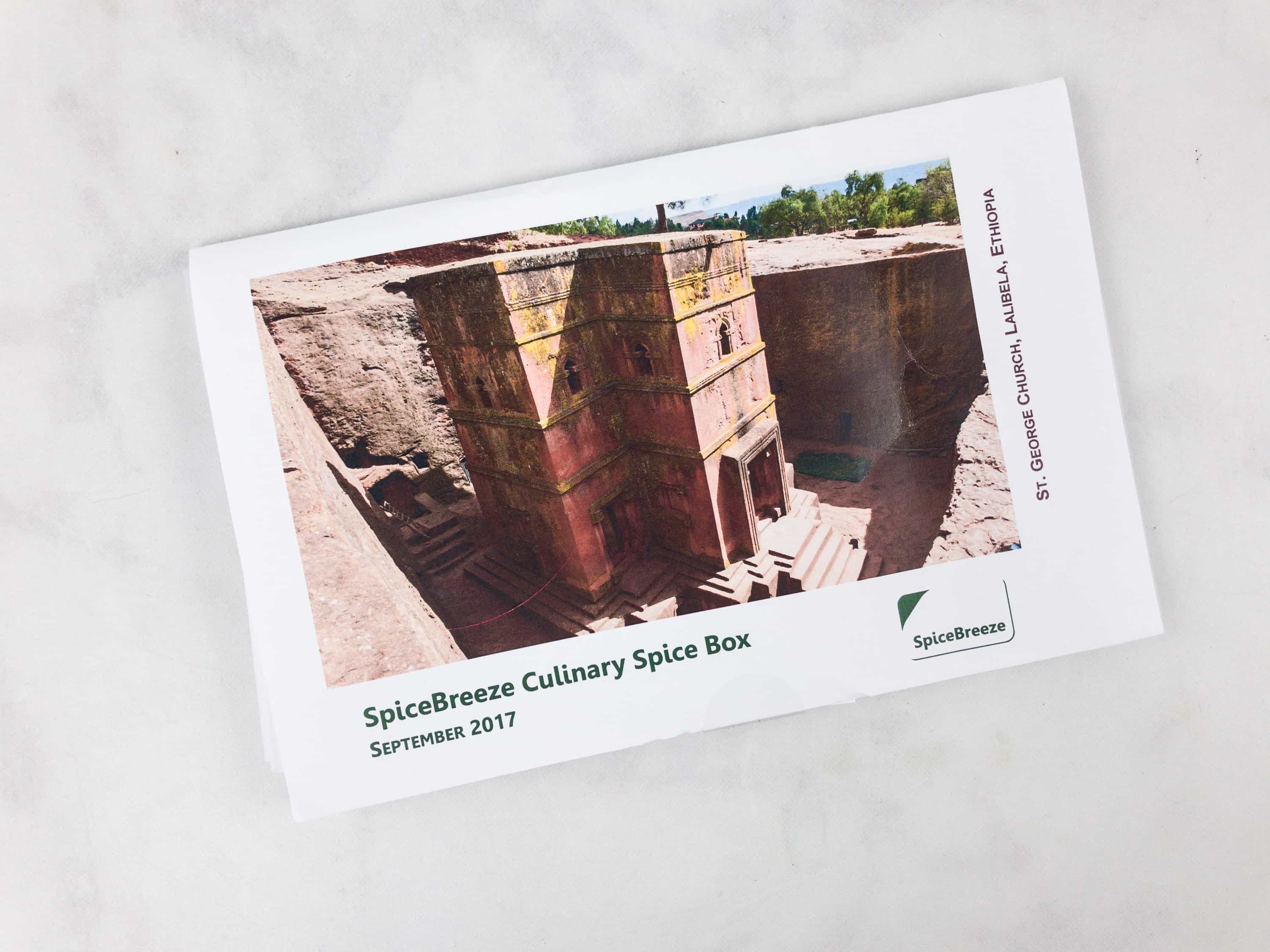 DEAL: Get 10% off your first box. Use coupon code F10POFFMP.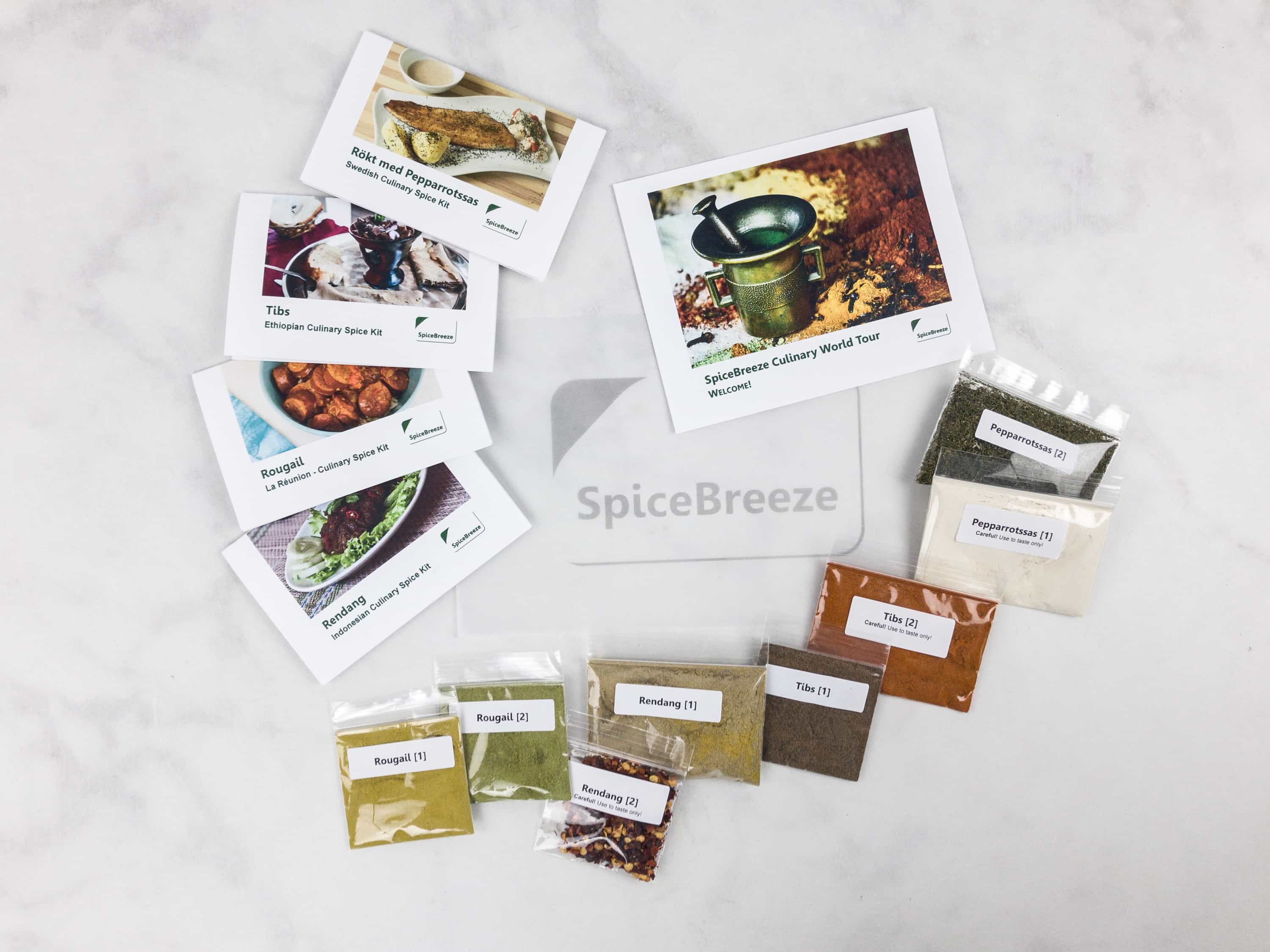 Everything in the September kit!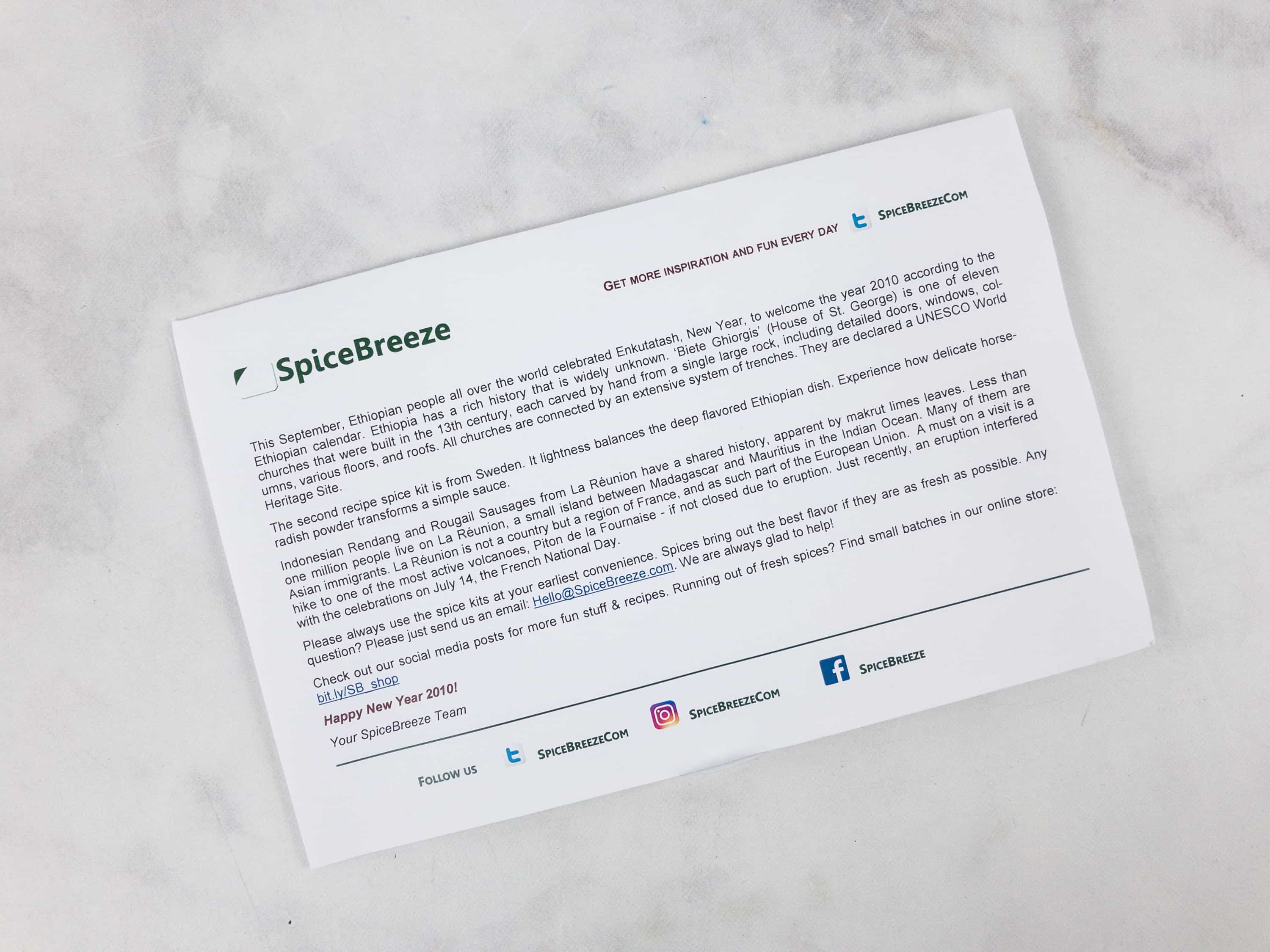 The spices this month were from Ethiopia, Sweden, Indonesia and La Reunion.
More information about the spices this month, along with suggestions for using any extra.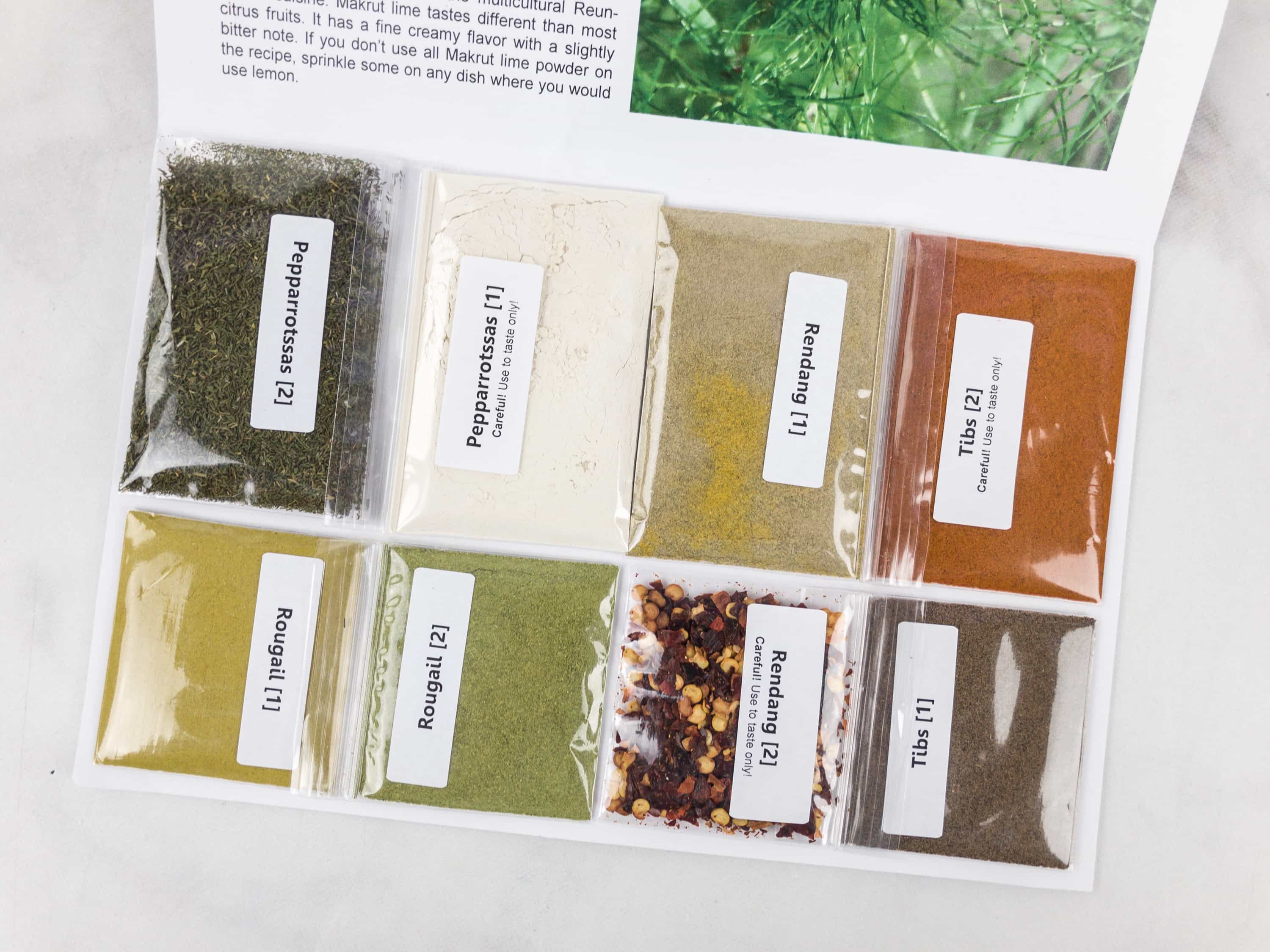 Everything neatly placed in baggies with the recipe cards. The spices are labelled with the recipe name and a number (each recipe kit called for two spice blends). I received the 4 meal package.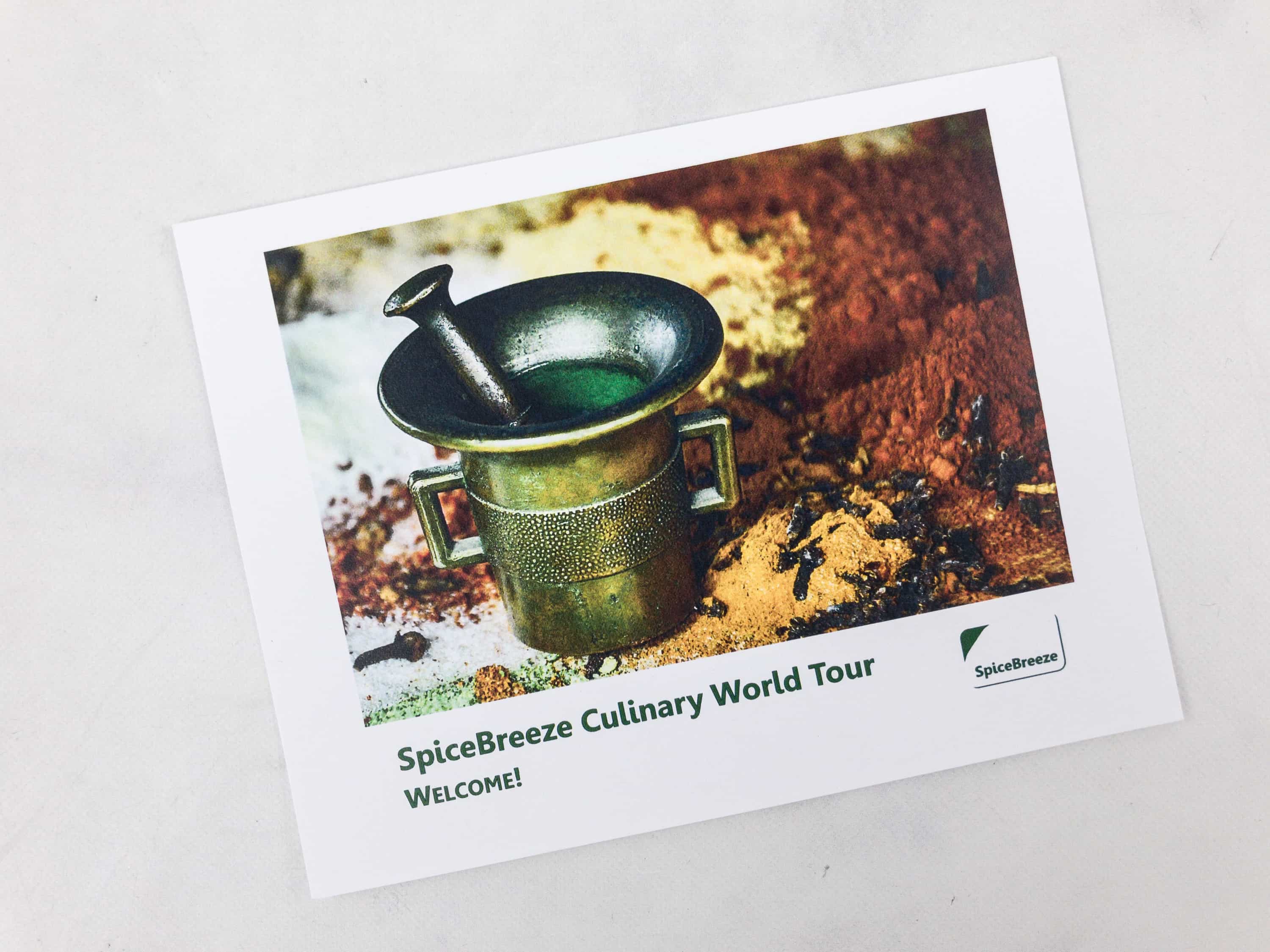 There's also a welcome card included in this box. This is a World Tour box, so the recipe kits come from a mix of regions.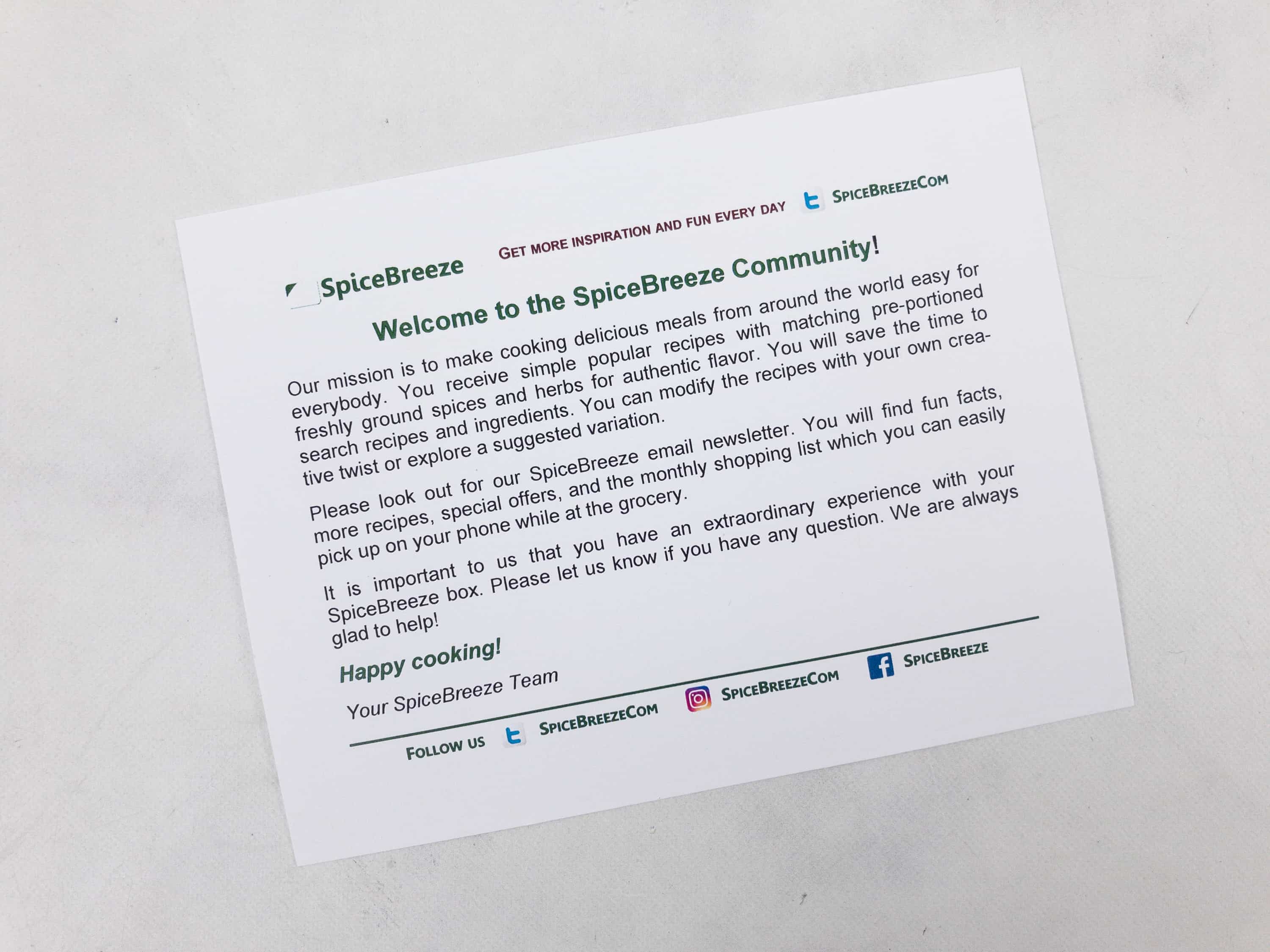 A short welcome message from the SpiceBreeze Team.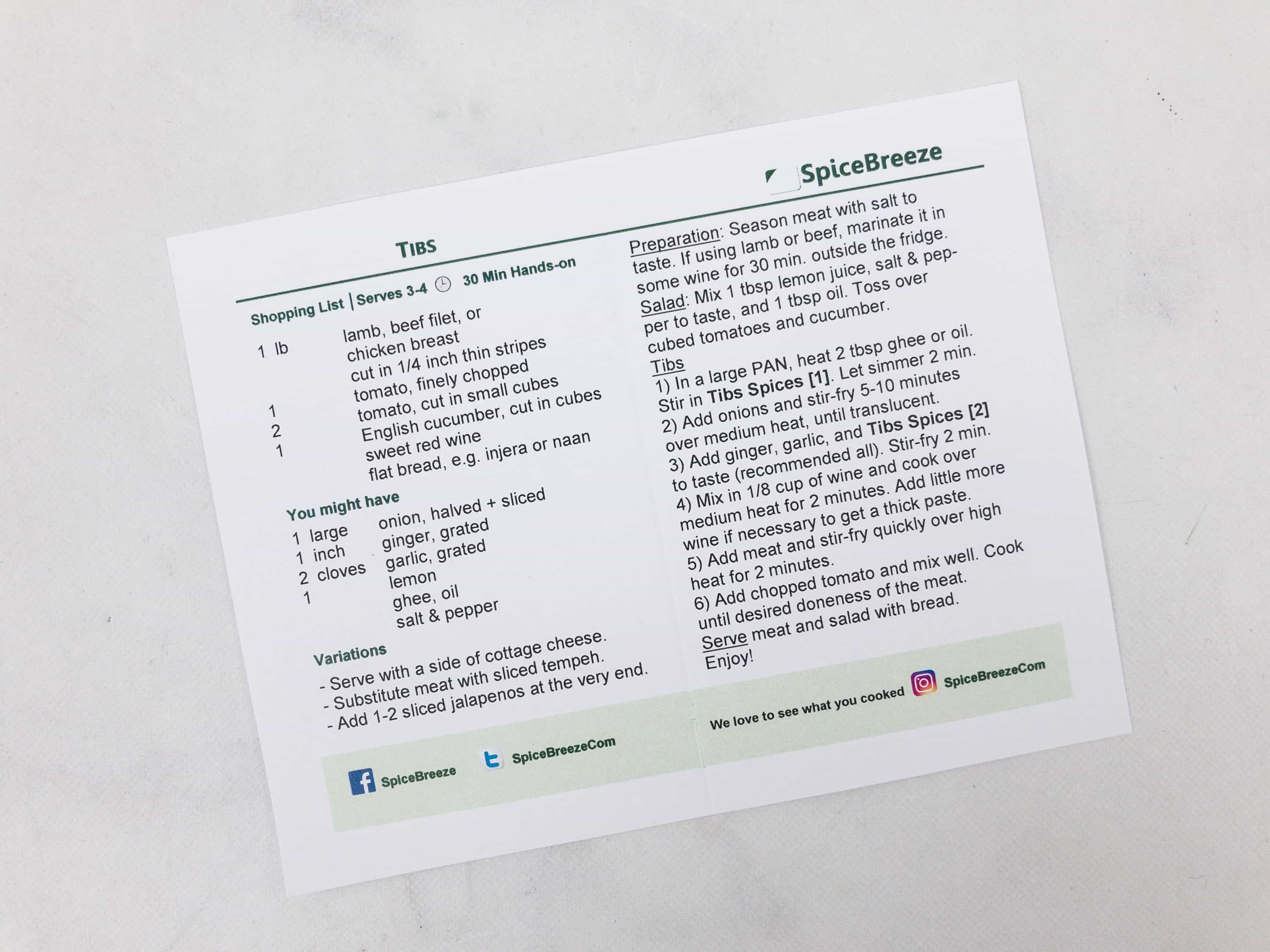 One of the recipe cards. The instructions are easy enough to follow, and they don't seem to call for any exotic ingredients outside the spices themselves. Most dishes were paired with a salad of some kind, and most of the fresh vegetables and citrus were used in the salad portion – meaning much of the combined per-kit shopping list isn't necessary if you're just making the main dish. The list is divided into items you will likely need to shop for, and those you might already have on hand.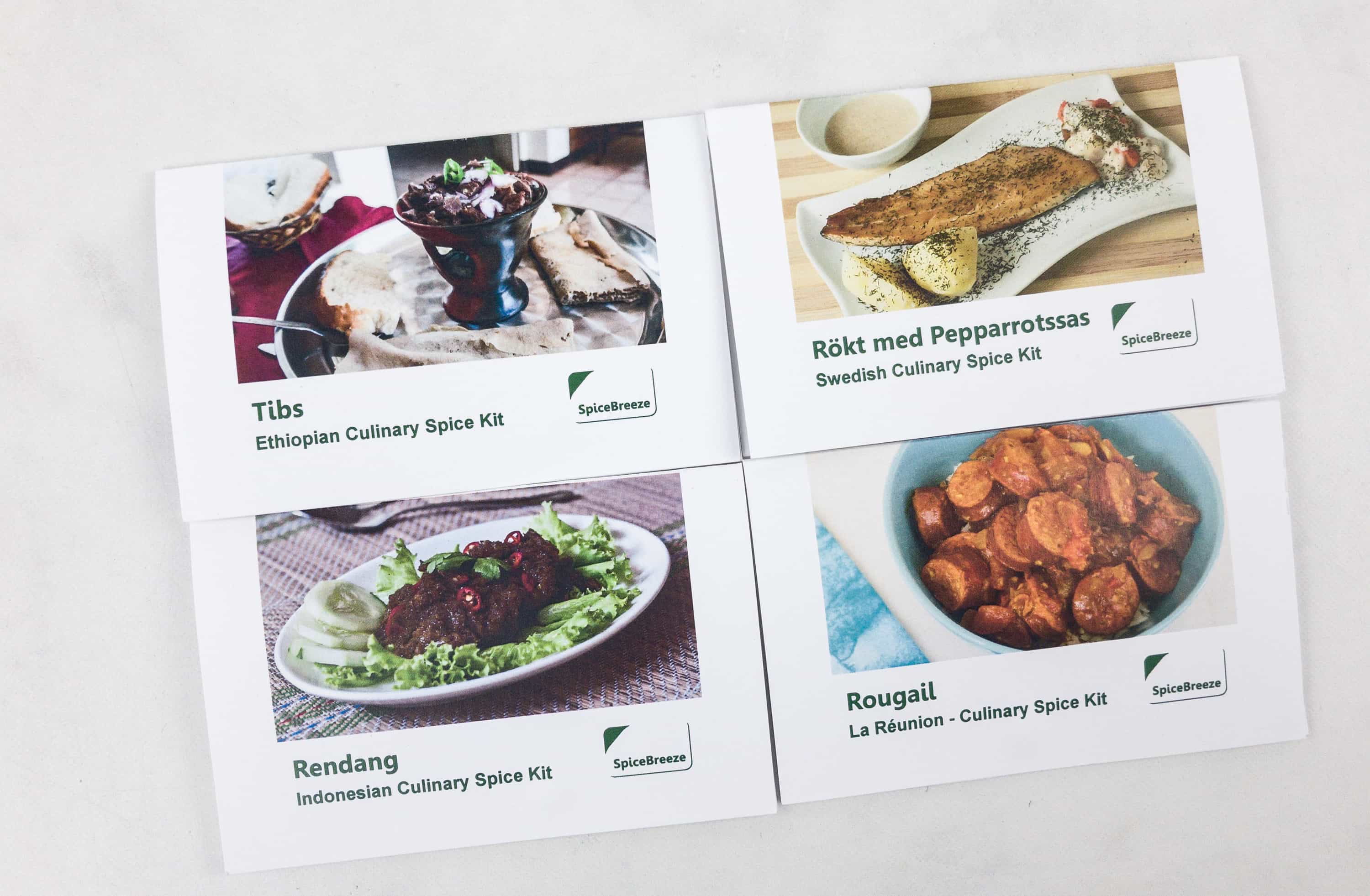 Our four spice kits this month!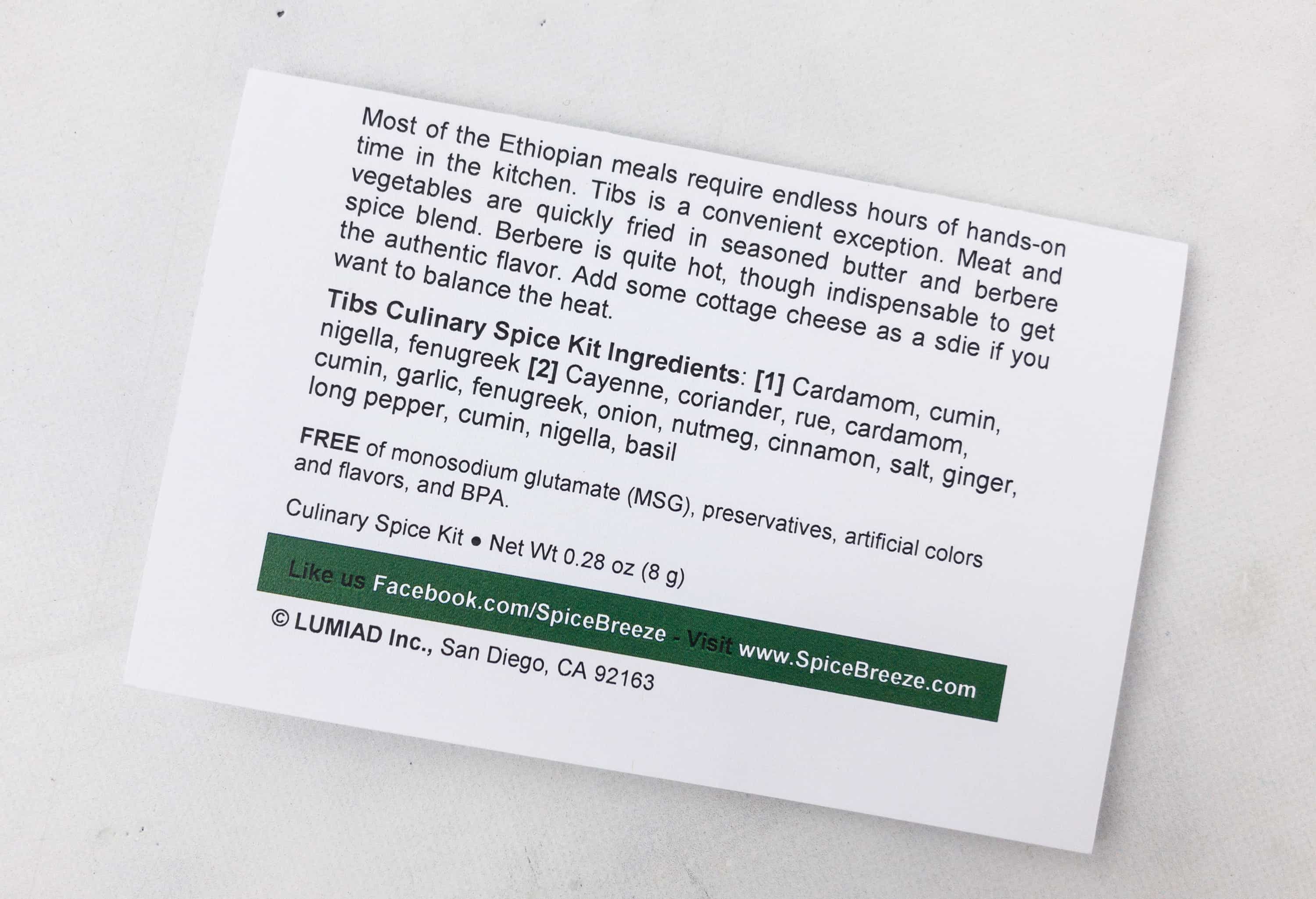 The text at the back of the recipe card tells you the ingredients of each pack in a spice kit. Notably, they are all free of MSG, preservatives, and artificial stuff.
Indonesian Rendang Spice Kit: This flavorful dish is typically made with a spiced piece of beef stewed in coconut milk. The card offers a quicker version as an option.
Rendang 1 – Lemongrass, Galangal, Makrut Lime Leaves, Coriander, Turmeric
Rendang 2 – Red Chili Flakes
Swedish Pepparrotssas Spice Kit: This kit includes dill for serving on smoked fish, and powdered horseradish.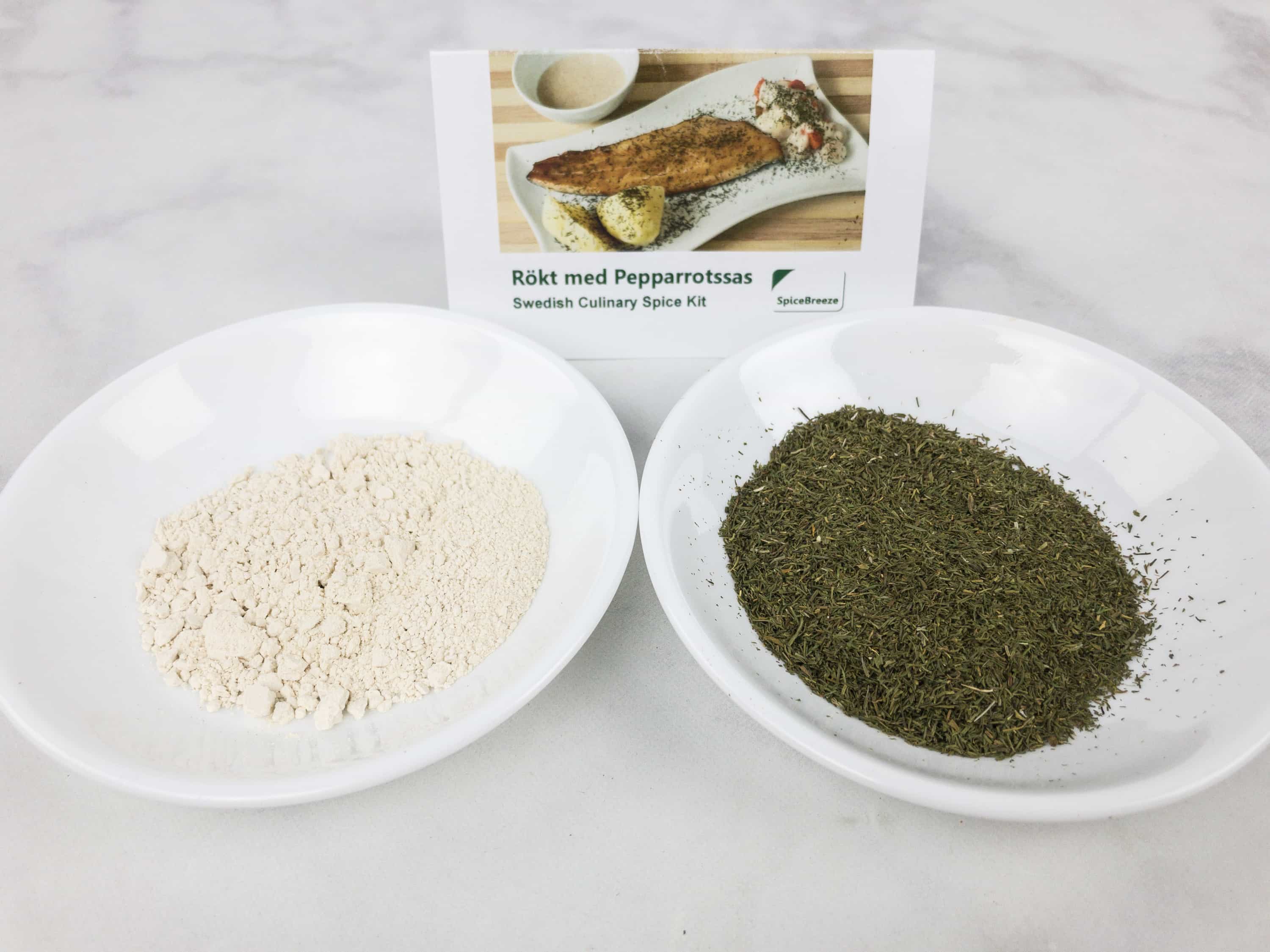 Pepparrotssas 1 – Horseradish
Pepparrotssas 2 – Organic Dill Weed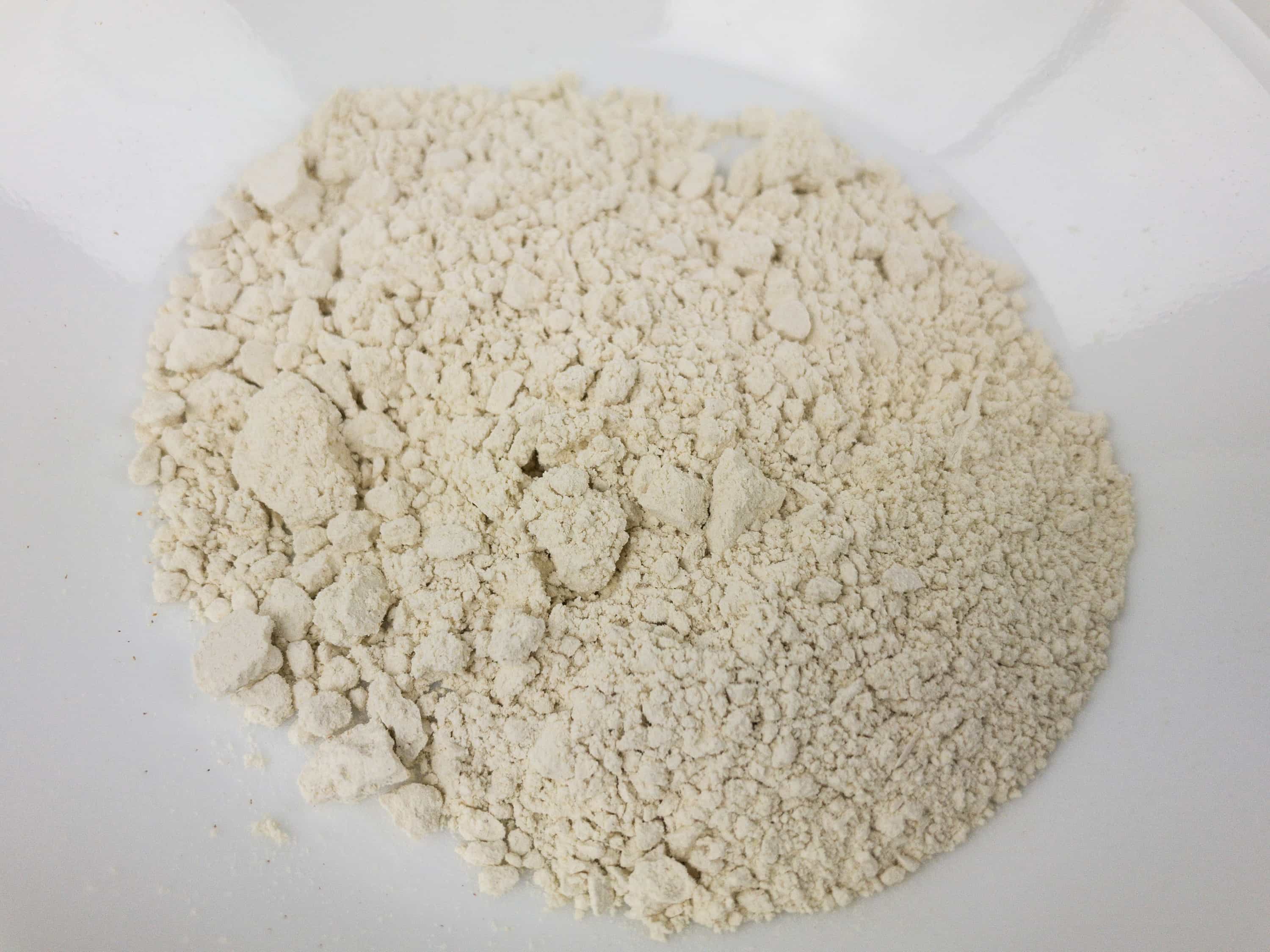 '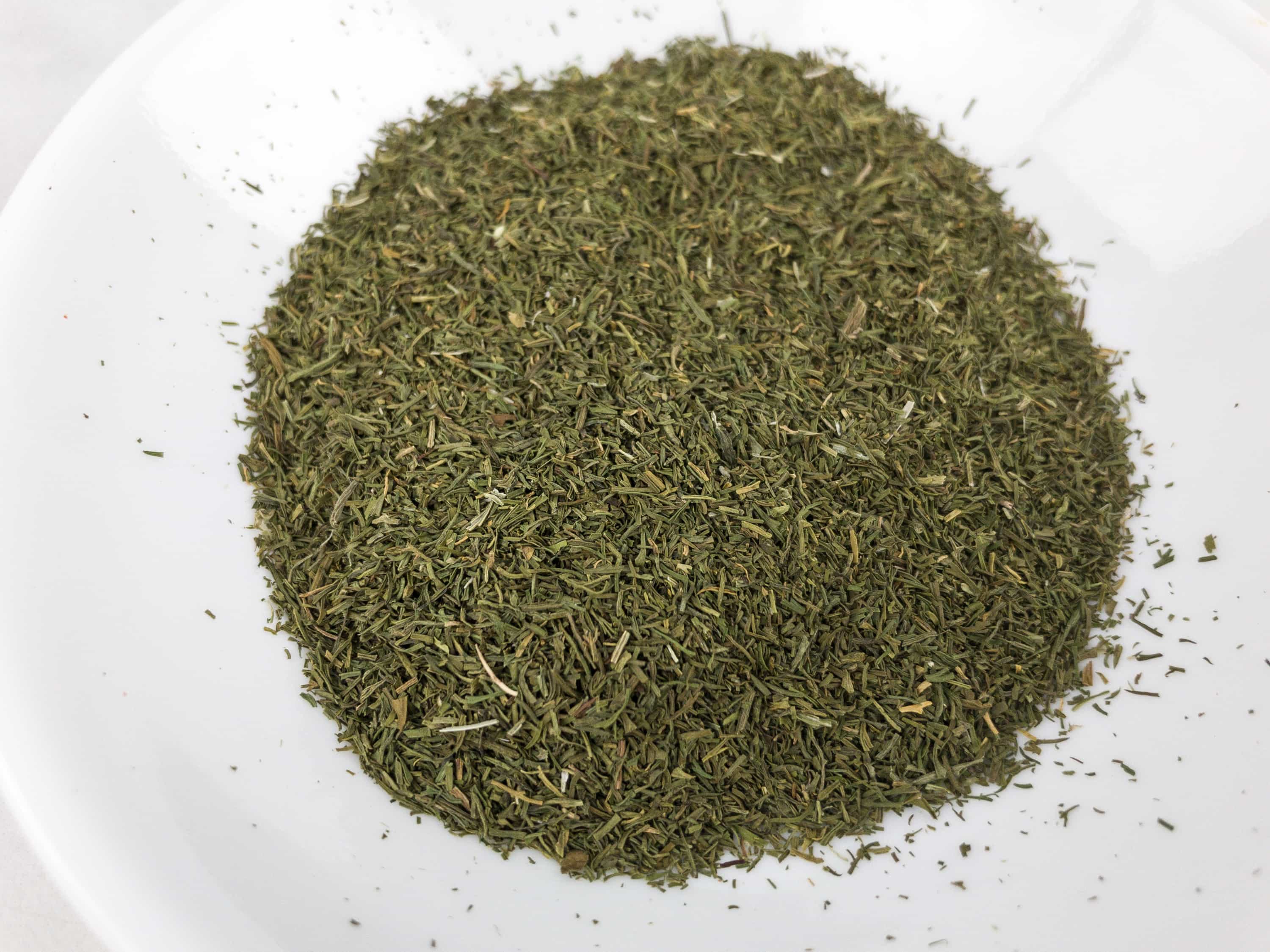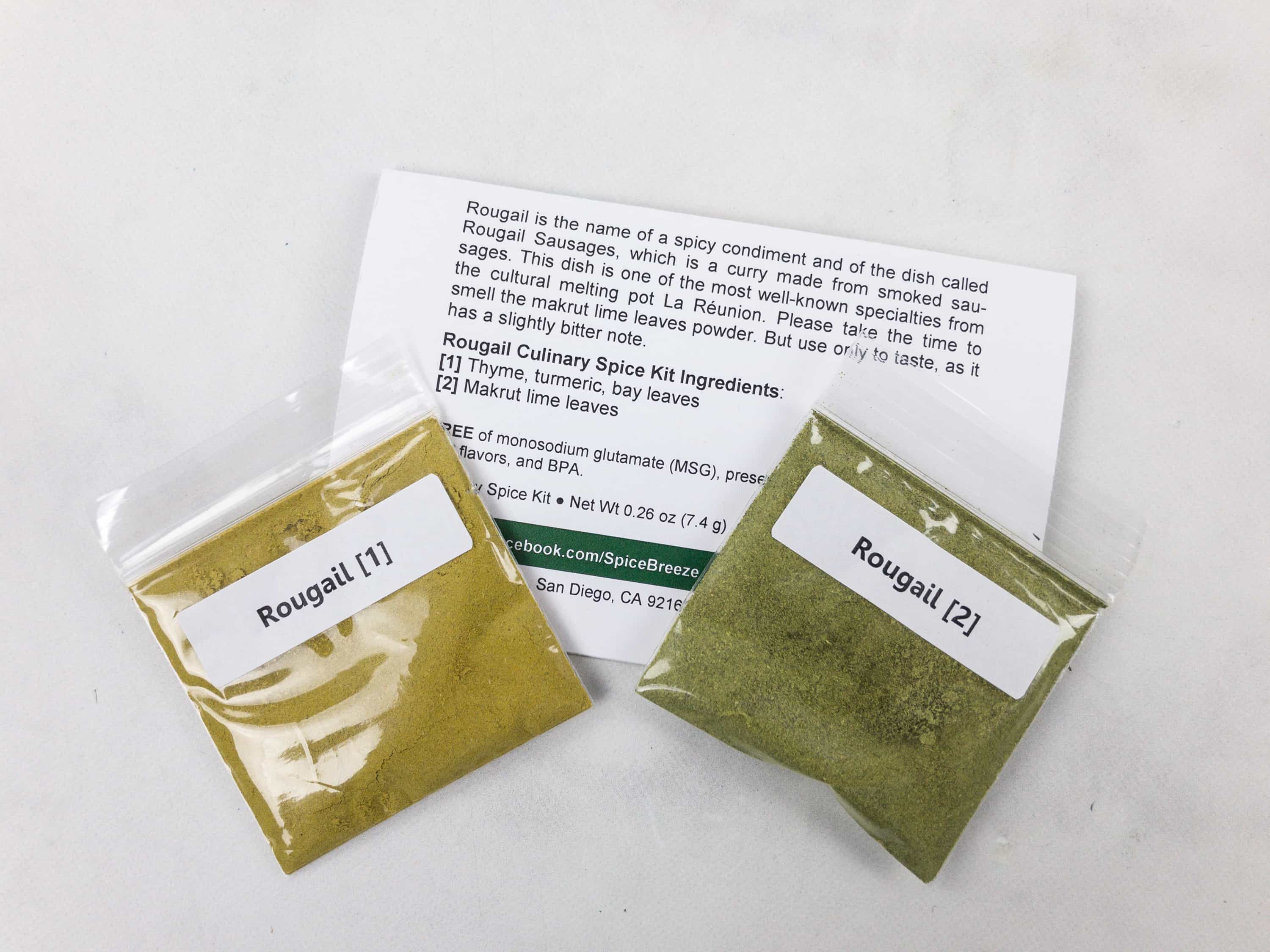 La Reunion Rougail Spice Kit: A spicy sausage dish from the French island of Reunion, located in the Pacific. This regional specialty combines French staple thyme with contributions from Asian immigrants, such as turmeric and Makrut lime. This recipe looked interesting, but it called for vegan sausage, which we thought was odd for a traditional sausage recipe.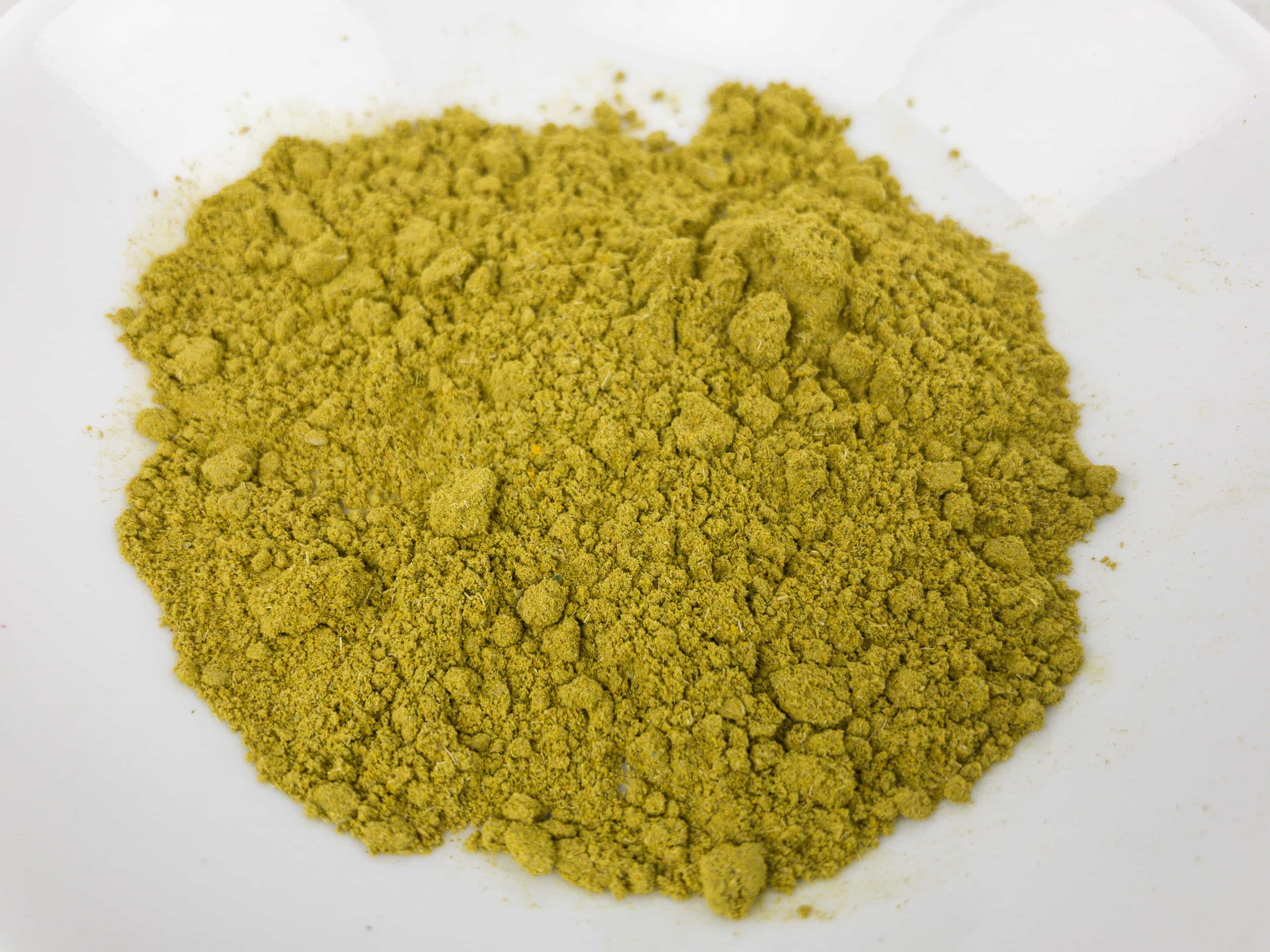 Rougail 1 – Thyme, Turmeric, Bay Leaves
Rogail 2 – Makrut Lime Leaves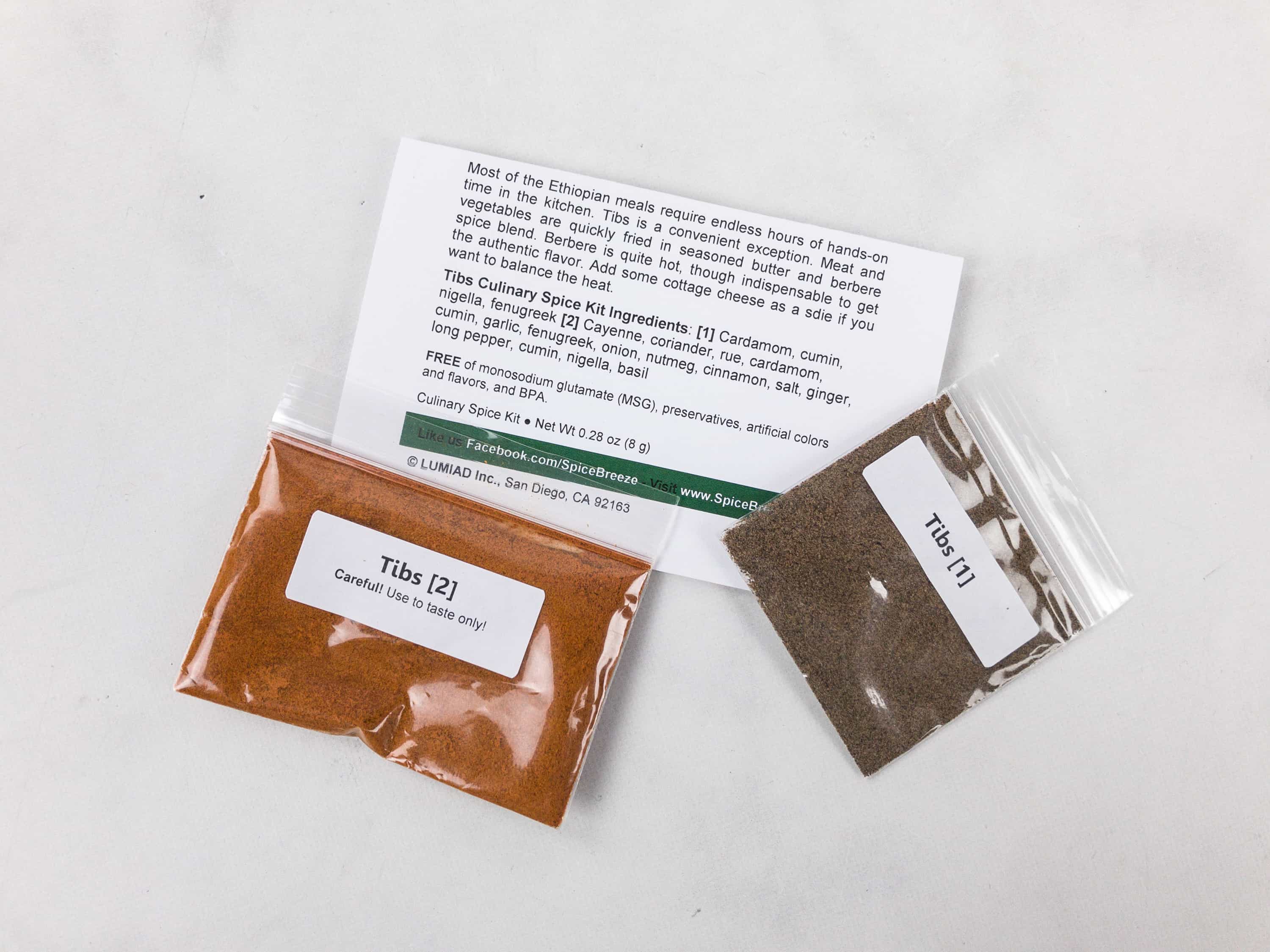 Ethiopian Tibs Spice Kit: Tibs is a spicy Ethiopian dish made of cubed beef. It resembles chili Colorado in some respects, and is typically served with injera, or teff flatbread. We decided to make this kit to try out the spices.
The shopping list was simple for the tibs portion of the recipe — most of the stuff I didn't have on hand was actually for the side salad. We skipped that, since it didn't incorporate any of the spices. We gathered some onion, garlic, ginger, jalepeño, and tomato. The card suggested marinating beef or lamb in sweet red wine. I had an open bottle of pretty bold red from Puglia, so I used that and a splash of cider to sweeten it.
The dish began with aromatics fried in oil, then the spices were incorporated to form a paste. The beef was fried in that, with tomato stirred in at the end.
I served ours with naan in place of injera and a side of green beans.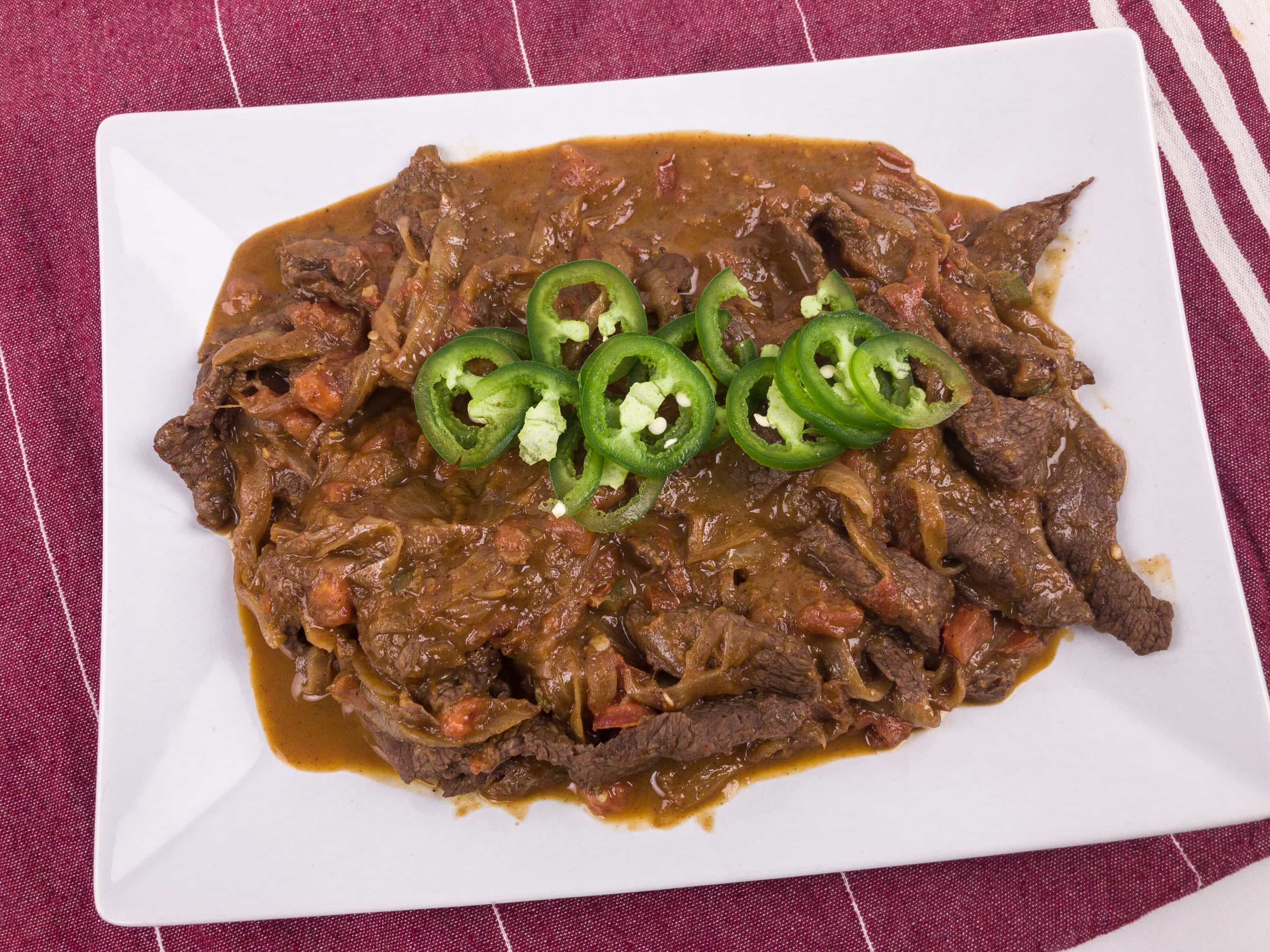 The dish was very tasty, and it wasn't unbearably spicy — the spice pack with the cayenne actually has lots of other spices blended in, so it wasn't all heat. The flavor was very nice, and the dish was actually slightly sweet from my marinade, or possibly from the fenugreek. I ended up with more sauce than expected (the dish is typically just coated beef cubes and not stew-like), as the beef put off a lot of moisture, thinning what was a thick cooking paste.
I thought the recipe I made was delicious, and very easy to follow. The recipes were definitely essential, as the the spices were blended and labeled for a specific use and required cross-referencing just for identification of ingredients.  It was nice that they suggested complementary sides, even providing recipes, though I didn't find the format of the shopping list particularly helpful – I'm not sure why any American cook would be more likely to have fresh ginger or lemon on hand than tomato or cucumber, so the distinction didn't seem useful (unlike pointing out flour, oil, or salt and pepper as items one might already have). The spice quality was nice – very fragrant and flavorful and super fresh! This is a great way to get cooking with global flavor.
Let me know what you think about these Spice Breeze spices and recipes. Have any of you tried them before?