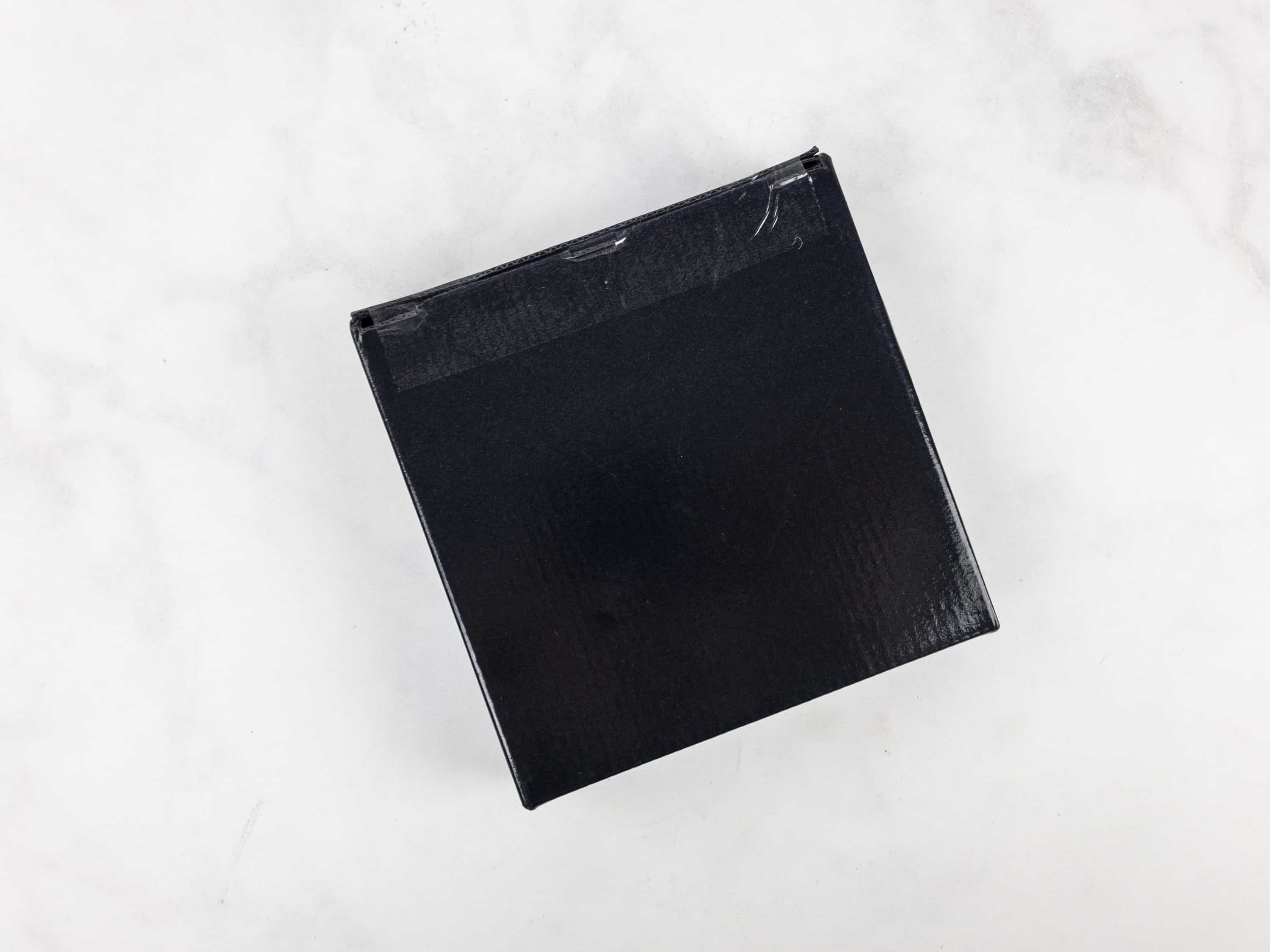 Sisley Paris Beauty Subscription is a monthly beauty subscription service starring 5 luxurious, expensive samples of products that would normally be found at upscale department stores such as Saks, Bergdorf Goodman, Neiman Marcus, Bloomingdales, or Nordstrom. It is $10 a month, however, you must sign up for a 6 or 12-month term. The 6-month term is $60, and the 12-month term is $100 ($20 savings). When the term expires it will not automatically renew. Members of the My Sisley Club with either Gold or Platinum status should automatically receive the box as long as they maintain their status.
My products arrived in an unmarked black box with no return address. The items were wrapped in tissue paper and sealed with a sticker.
My products were inside of a silky drawstring bag.
Sisley Paris claims to harness the power of plants to create the best cosmetics for your skin.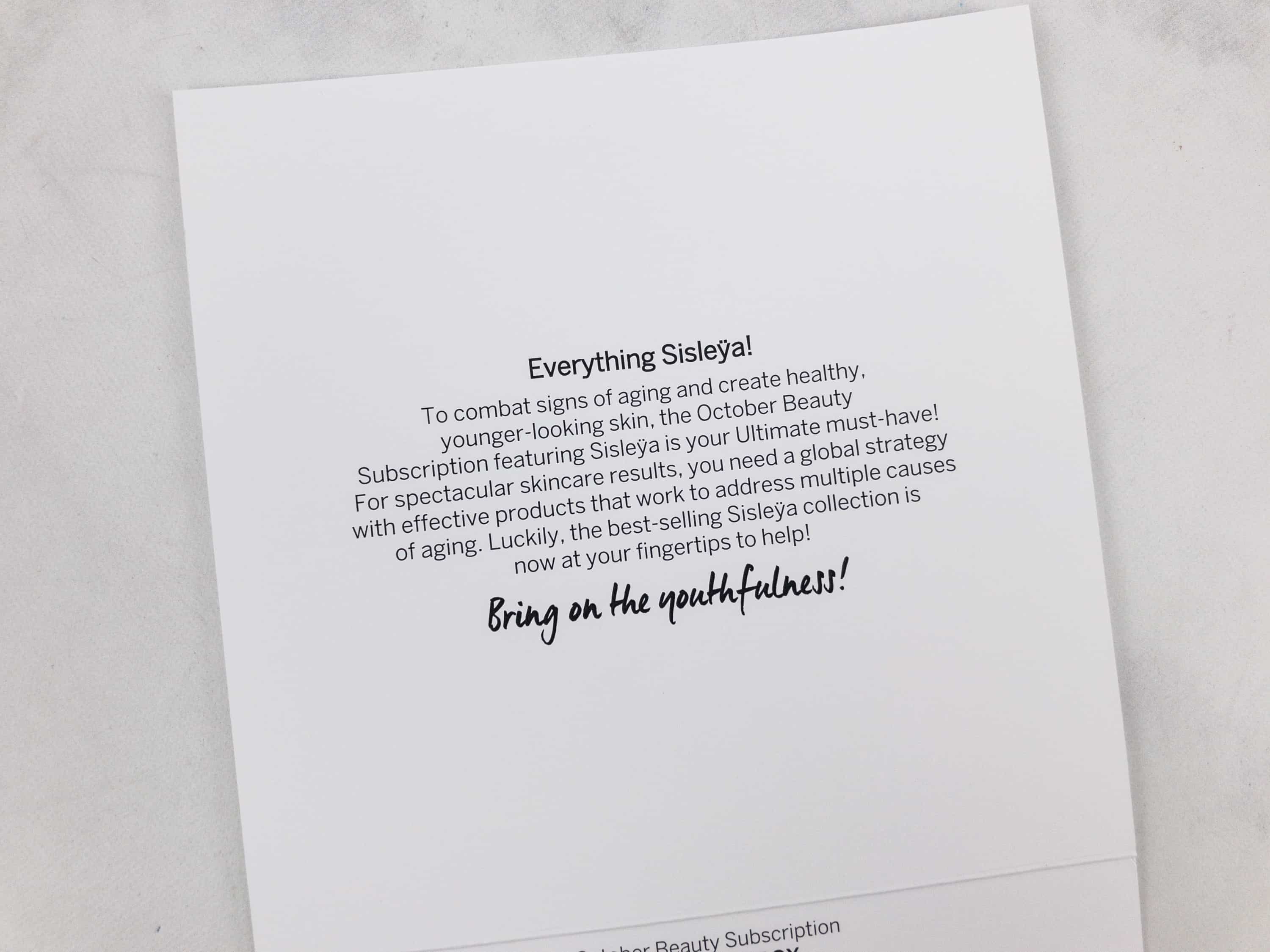 There was a welcome card that introduced the theme for October's box, which was "The Sisleya Box".
To combat signs of aging and create healthy, younger-looking skin, the October Beauty Subscription featuring Sisleÿa is your Ultimate must-have! For spectacular skincare results you need a global strategy with effective products that work to address multiple causes of aging. Luckily, the best-selling Sisleÿa collection is now at your fingertips to help!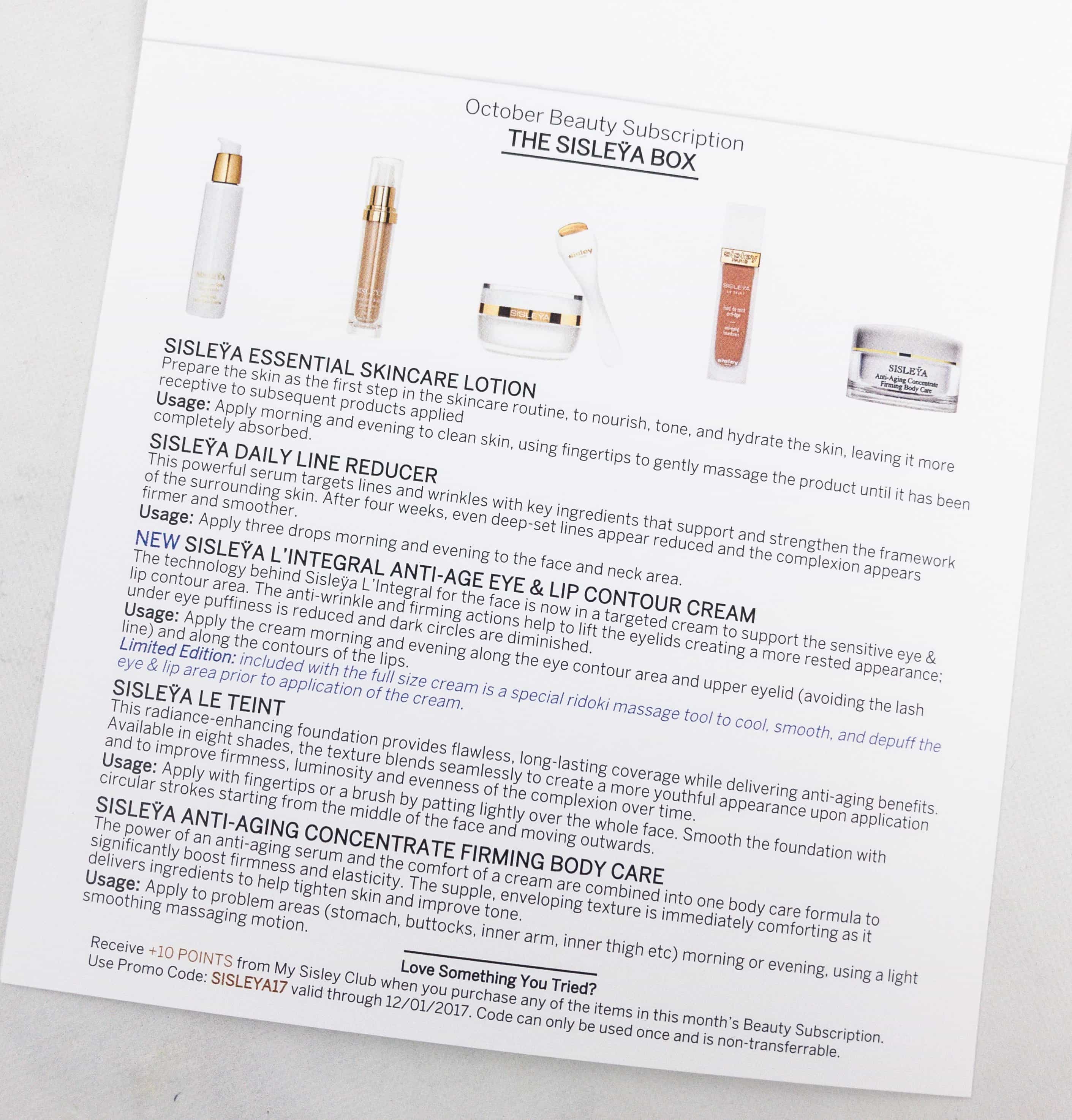 I love it when companies give instructions for using their products! Sisley Paris has it laid out nicely on their website too.
Everything in the box!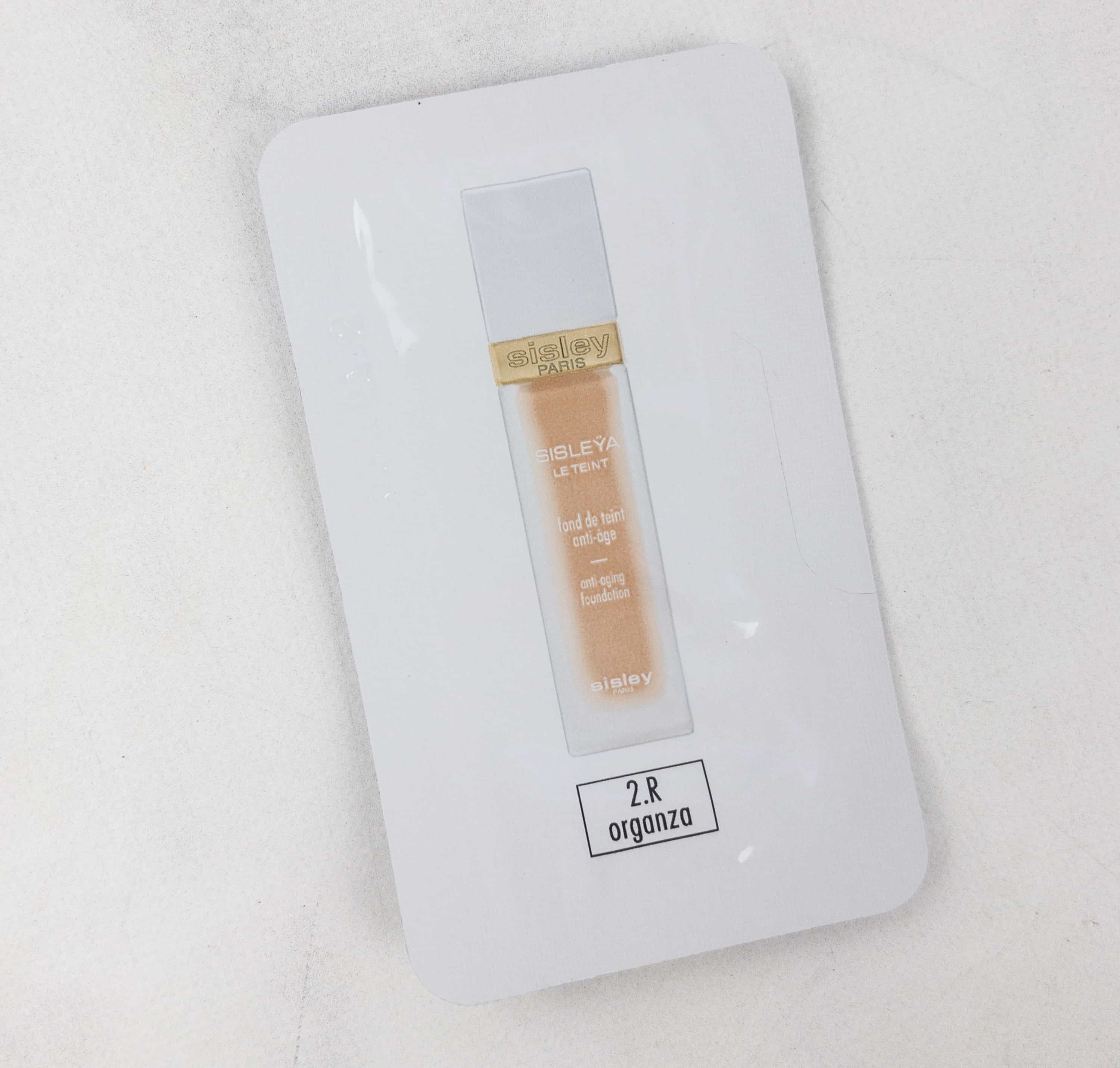 Sisleya Le Teint ($8.50) Available in 8 shades – you'll be lucky if yours matches your skin but I don't think they send out too many shade-specific products. 
Its skin care formula combines many powerful anti-aging ingredients based on the latest Sisley research. Most notably, it is formulated with Persian Acacia extract, a key ingredient of Sisleÿa L'Intégral Anti-Age, for cellular energy*, a source of radiance. The skin is more luminous and even–instantly and with continued usage. Signs of fatigue are minimized. In 4 weeks, the face appears smoother and more firm. The appearance of wrinkles is diminished. Skin is moisturized, plumped and firmer.
The foundation is lightweight, with a faintly soapy scent.  The coverage is about medium and a nice way to finish your routine if you're really devoted to the Sisley line. They suggest applying it with a foundation brush, but for $170 I'm all about the silicone makeup sponge so I don't waste one drop!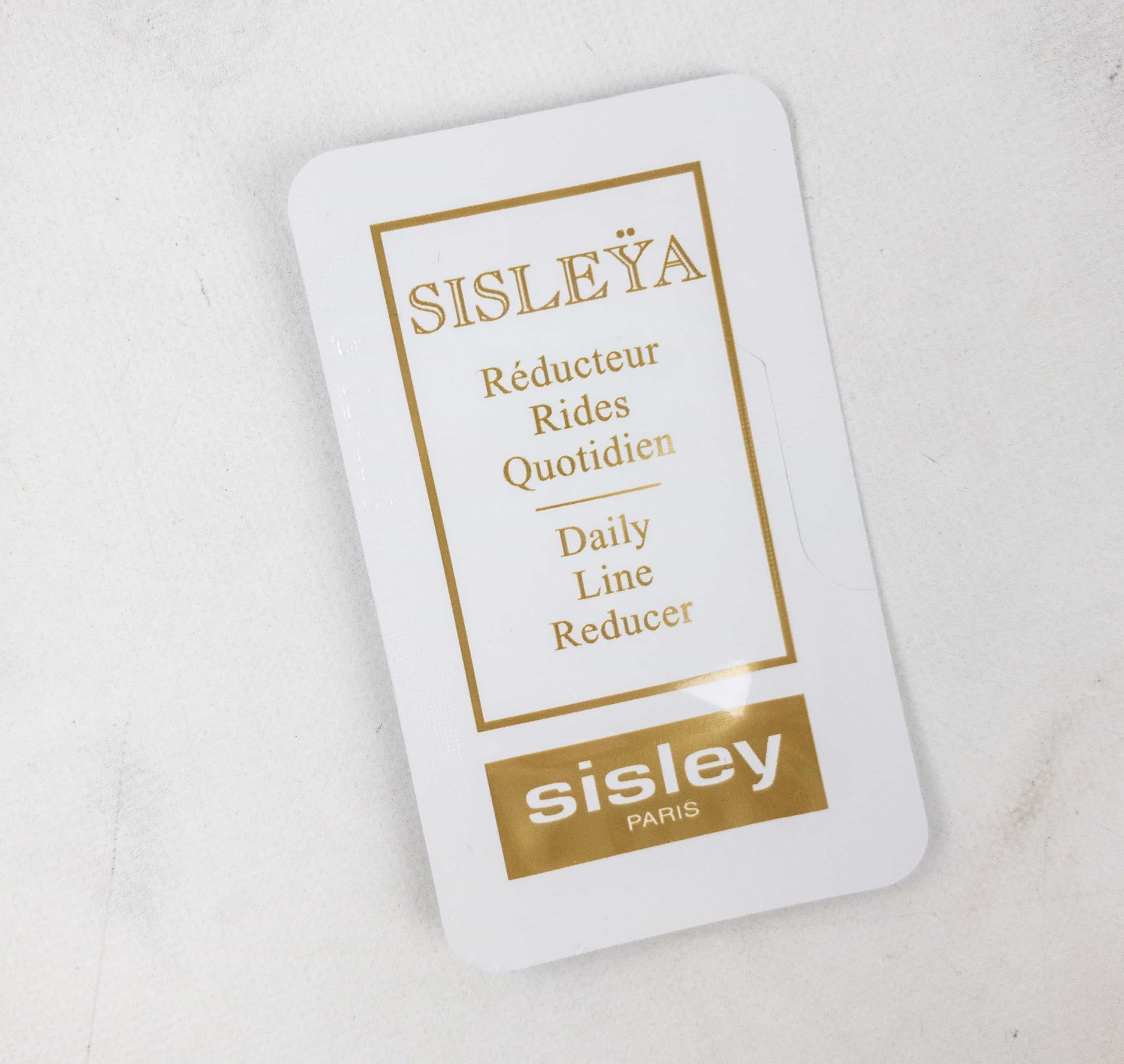 Sisleya Daily Line Reducer ($24.31) This serum is designed to target lines and wrinkles and promises amazing results in 4 weeks. 
Thanks to an exclusive combination of 3 cutting edge active ingredients (extracts of alkekengi's calyx, soya and padina pavonica) Sisleÿa Daily Line Reducer helps reconstruct the skin's framework spectacularly. It preserves the dermis fibres which make up the density, elasticity and the resistance of the skin (anti-collagenase and anti-elastase effects). It stimulates the neo-synthesis of collagen in order to densify the support tissue, as well as the glycosaminoglycanes to reinforce the hydra-cushion.
I squeezed out way too much and I will never wash my face again!
The natural actives in here look great, and like the rest of the products in this month's selection, the scent was neutral and didn't bug my face one bit.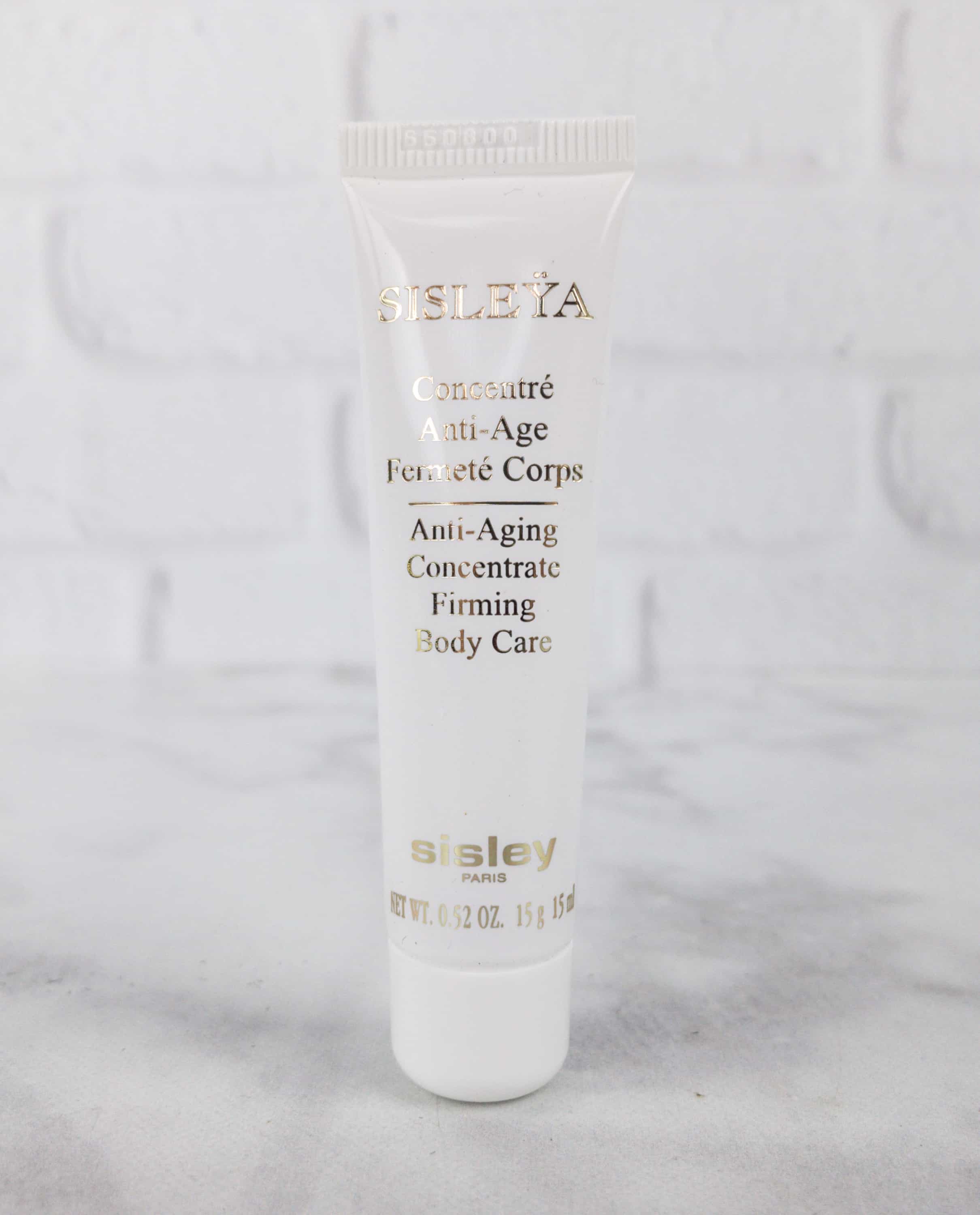 Sisleya Anti-Aging Concentrate Firming Body Care ($49) This pricey product also promises results in 4 weeks!
. Formulated with spirulina extract, rich in nutritive and revitalizing components, and powerful, plant-based anti-aging extracts (dill, einkorn, and white willow leaf), this concentrate works on three levels: 1. It improves the skin's elasticity and firmness. 2. It reinforces the hydration, nutrition, and vitality of tissues. 3. It creates an instantaneous smoothing effect.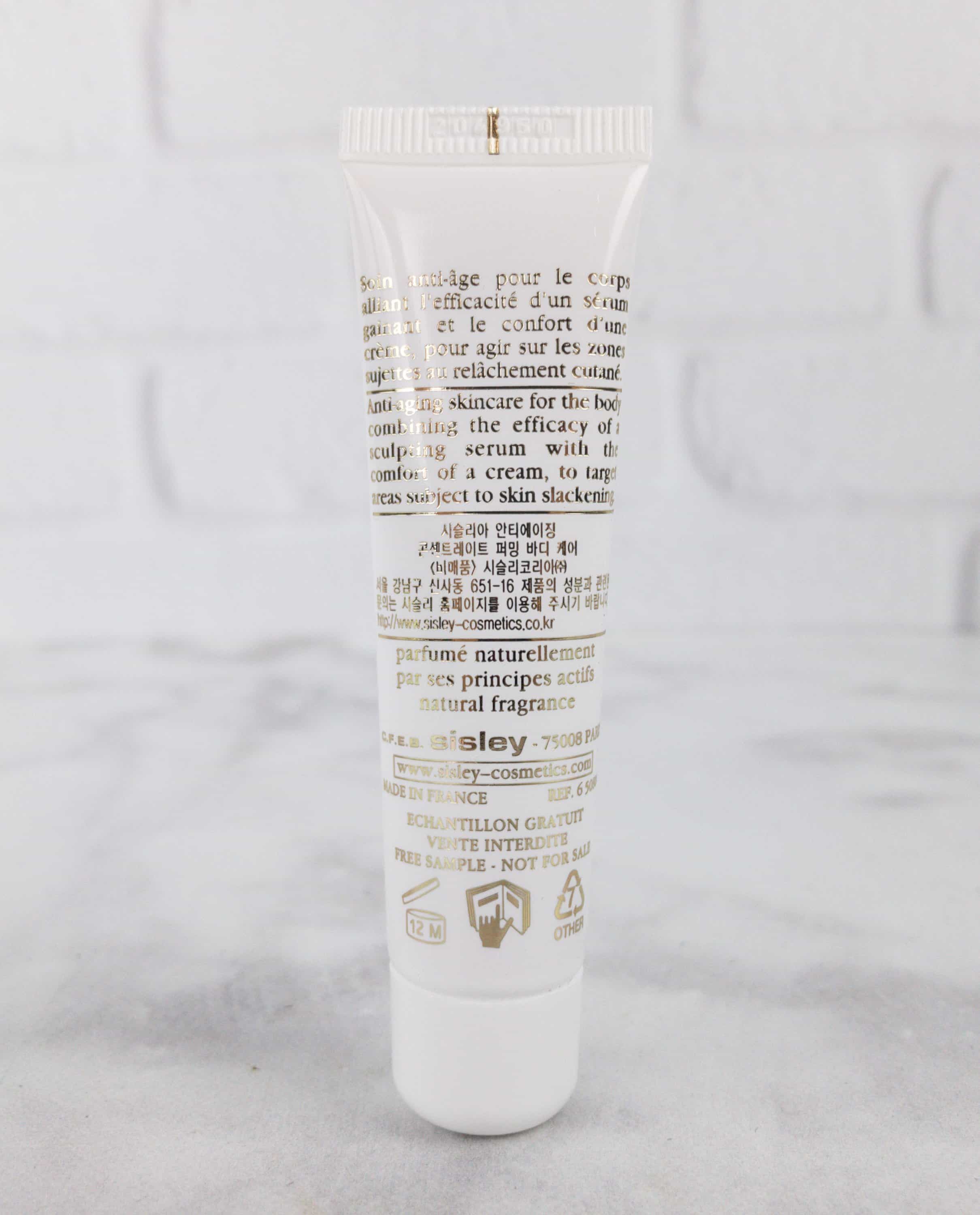 I'm not a huge fan of firming creams because I'm hopeless, but I can give it a shot on areas that have hope – like my neck and top of my hands. At $490 for the full size I'm a hard pass on buying it!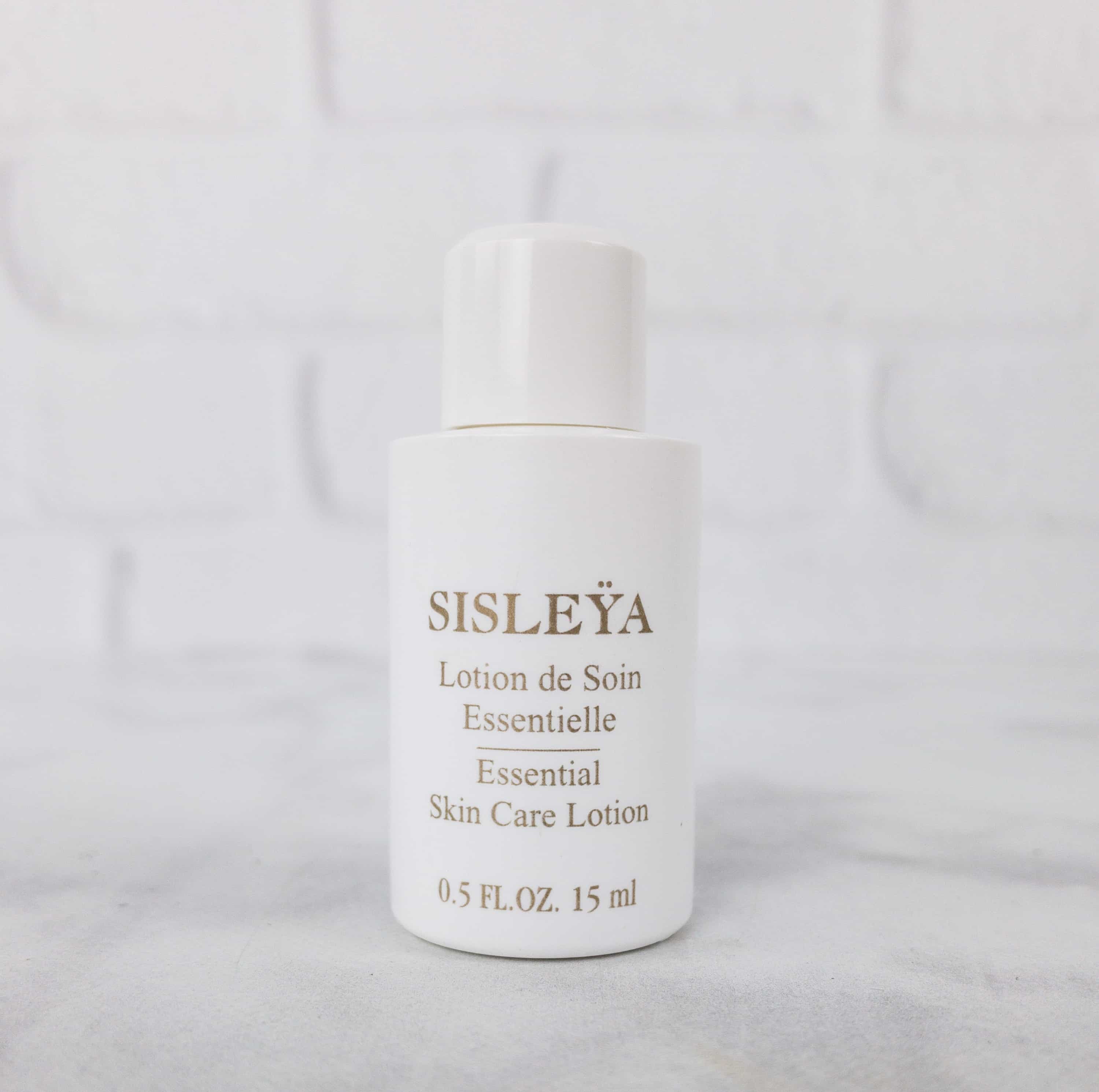 Sisleya Essential Skincare Lotion ($18.50) Lotions are a little unusual nowadays. This thin lotion nourishes, tones, and hydrates – prepping the skin for the next product.

This lightweight lotion felt great on my skin and I would use it even without subsequent products. It uses White Willow, Chalice Alkekengi, Padina pavonica, and Gingko biloba for their anti-aging powers.
Sisleya L'Integral Eye & Lip Contour Cream ($25.2)

-AN ANTI-WRINKLE AND FIRMING ACTION Persian Acacia and Lindera extracts, combined with Yeast and Soy Protein Complex, contribute to re-energizing the eye contour and reducing wrinkles and fine lines for a visibly fresher and more youthful look. Enriched with Soy peptide extract, this formula firms the upper eyelids for eyes that look redefined and wider, as if opened up. The vertical lines above the lips, an area particularly influenced by behavioral factors (smoking, sun, etc.), are visibly smoother.

-ANTI-PUFFINESS AND ANTI-DARK CIRCLE ACTION The combination of plant-based expert key ingredients, including Atlas Cedar extract and Pomegranate fermented extract, helps to lighten the blue and brown coloration of dark circles: the eyes look visibly brighter. Finally, Passion Fruit extract works to reduce puffiness.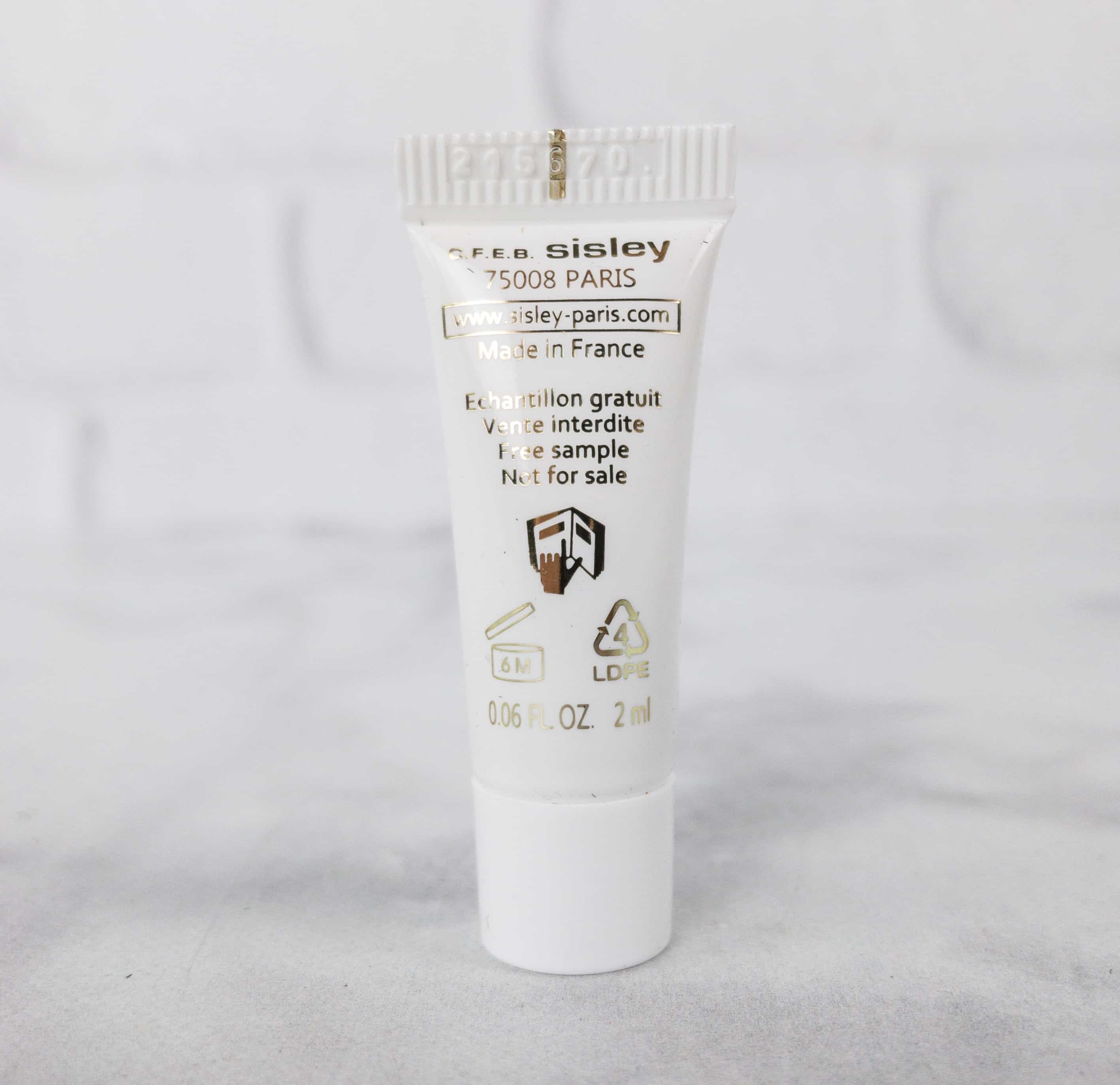 This cream is thick and rich and definitely kept my eye and lip contour areas moisturized all day. Even though it's $200+ for the full size, I would totally go for it for this fancy ridoki massage tool they are offering with it – it's like when you get a cooling metal tip on your product, except reusable!
I think the price of Sisley Paris products is downright amusing, so it's a great luxe treat to get a chance to sample them all at $10 per month! This is a great mini indulgence – just cross your fingers and hope you don't fall in love with anything!
What do you think of the Sisley Paris subscription? Have you tried any products from this company before?
Visit Sisley Paris Beauty Box to subscribe or find out more!