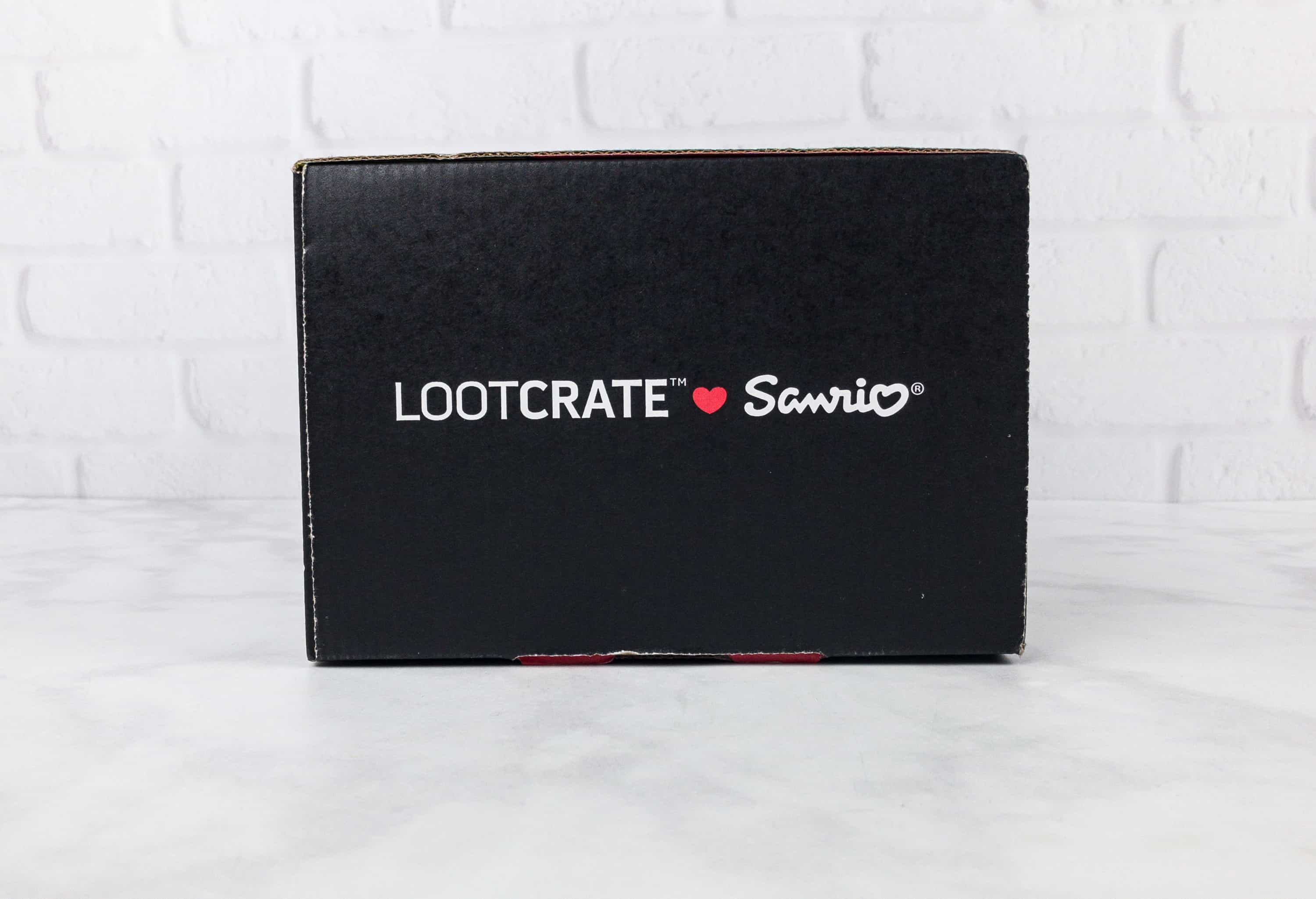 Sanrio Small Gift Crate is a kawaii subscription box from Loot Crate featuring the cutest and the most likeable Sanrio characters. The subscription costs $34.95 per quarter, and you'll get a mystery box filled with supercute items. If you grew up collecting Hello Kitty, Bad Badtz Maru, My Melody, or have more recently fallen in love with newer characters like Gudetama, then you'll definitely love this subscription!
DEAL: Save 15% with coupon code HELLOSUBSCRIPTION15!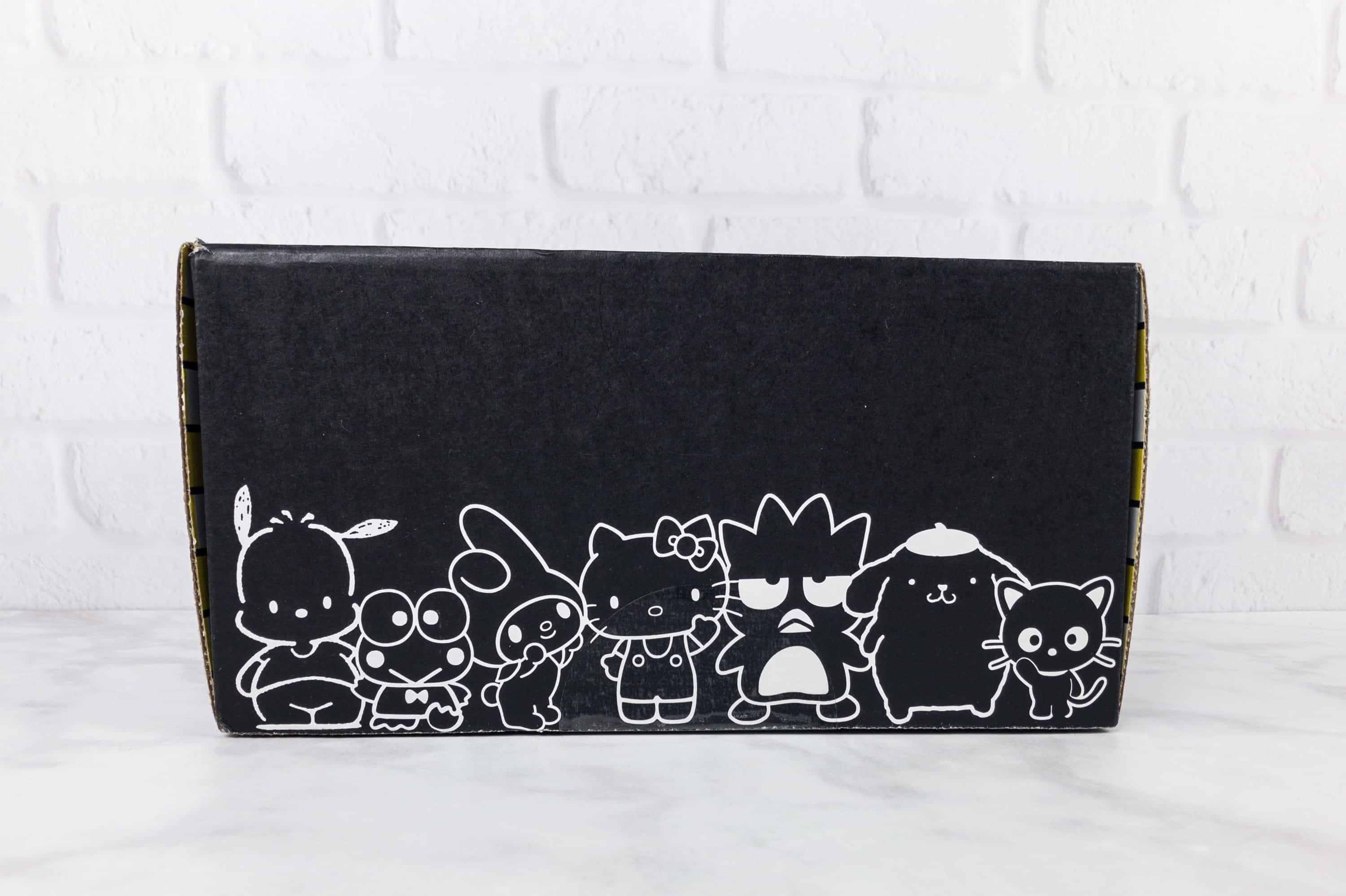 Here are Sanrio's most popular characters side to side.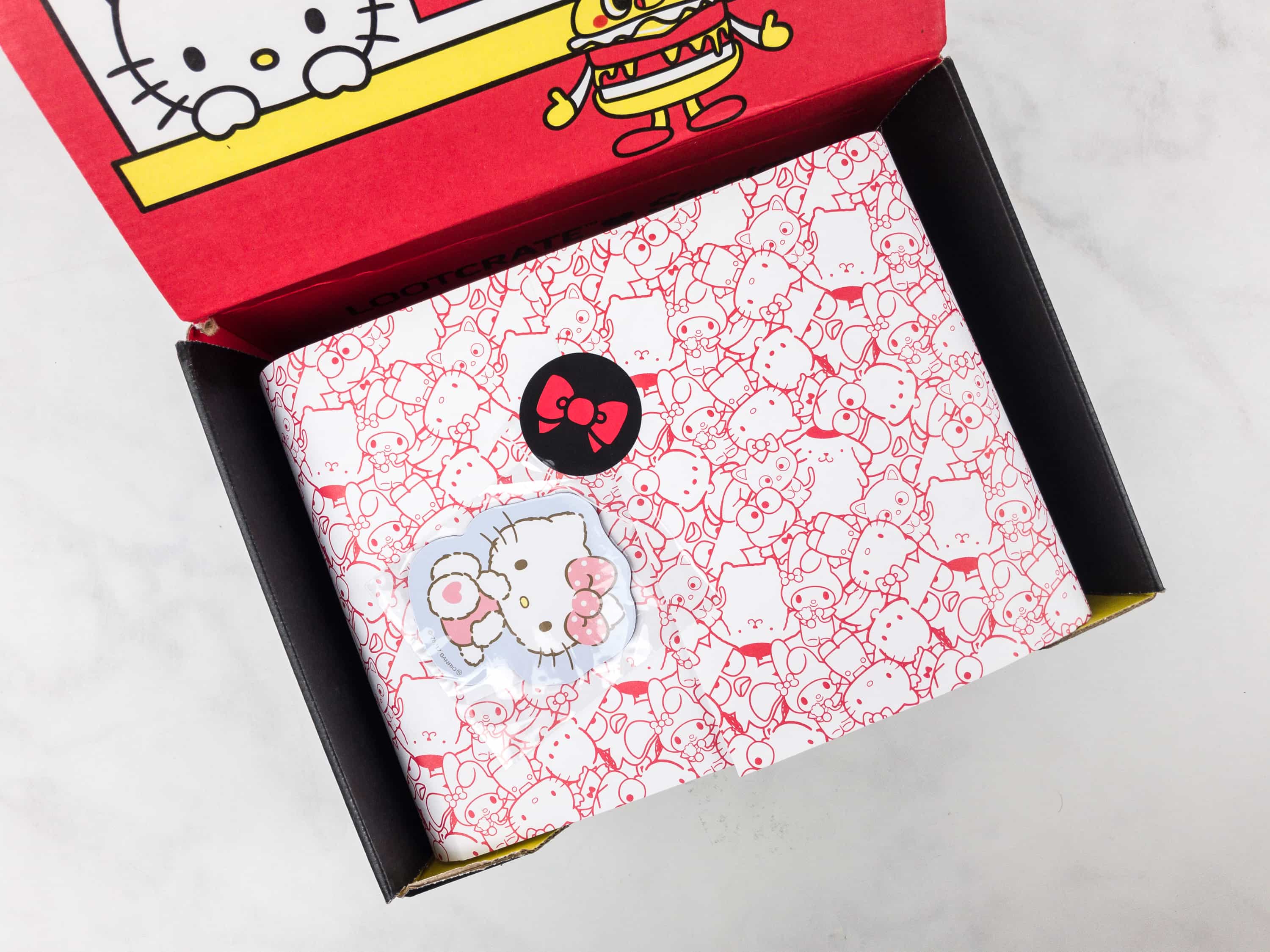 This box is so cute when you open it up I love the Sanrio characters just staring up at you. There was an extra goodie on top, too!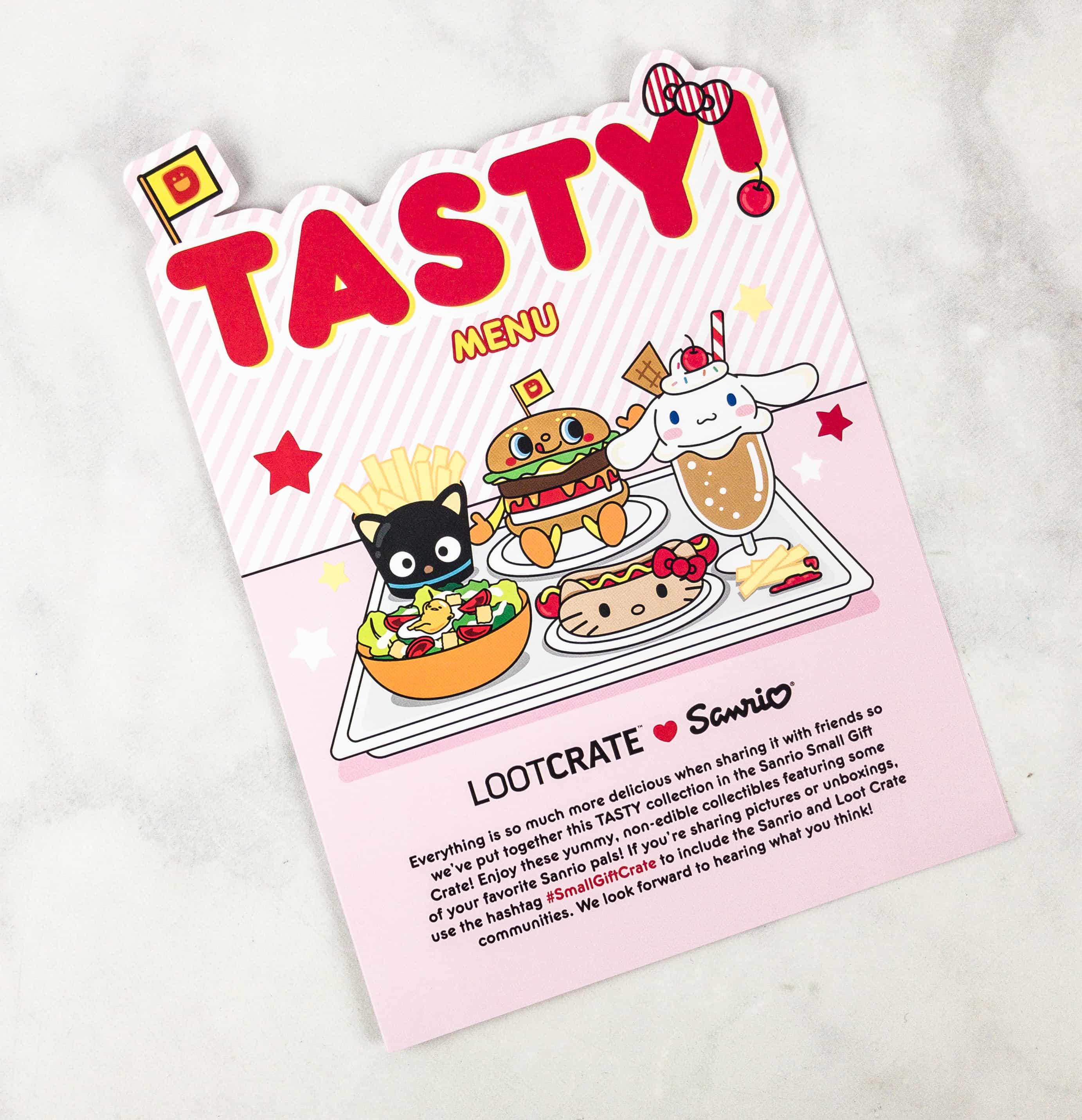 The theme for the Fall box is TASTY!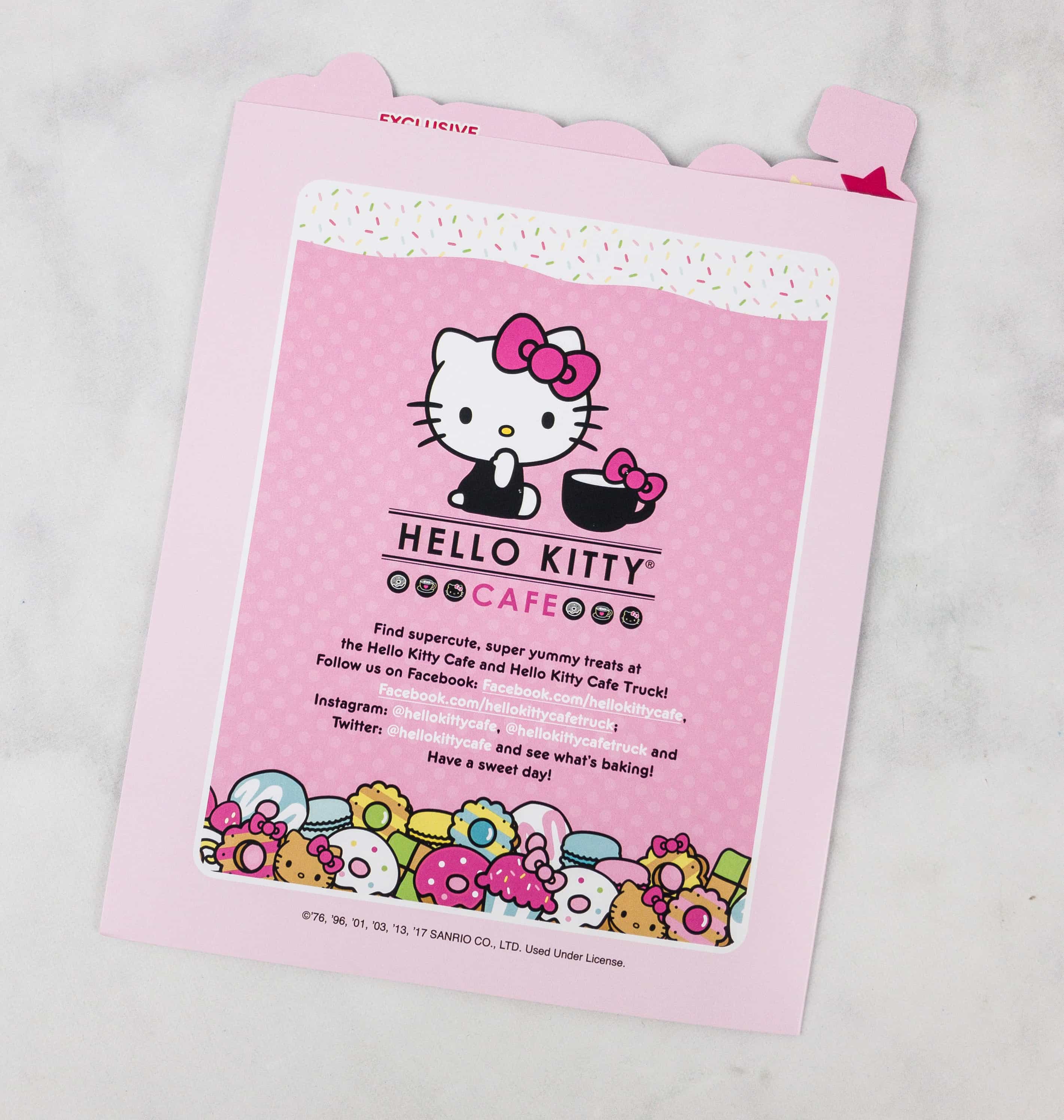 There's an invite to check out the Hello Kitty Cafe and Hello Kitty Cafe Truck on Facebook!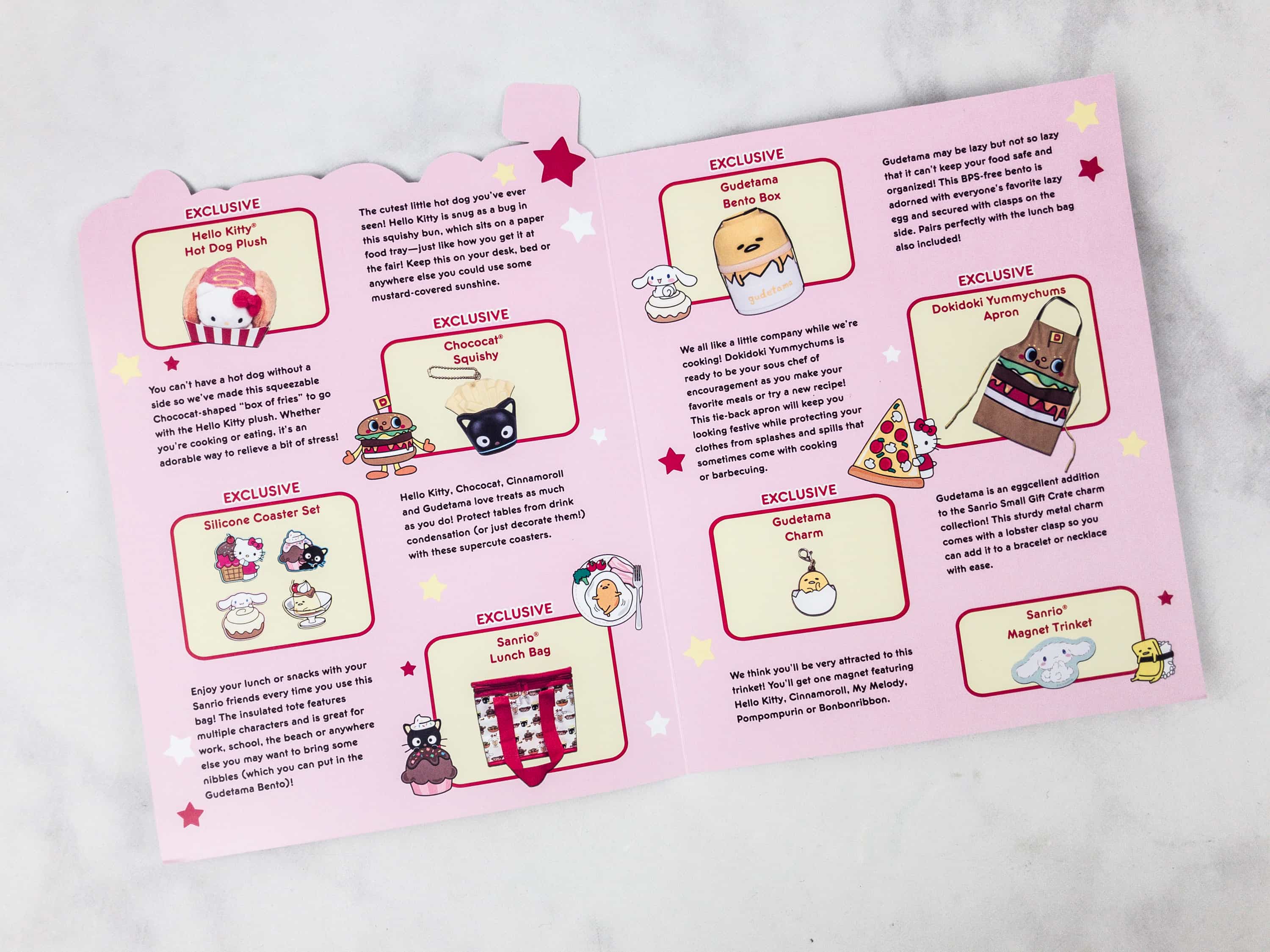 This cute information card provides item descriptions, as well as more information from Sanrio.
The box transforms into this cute Hello Kitty Cafe!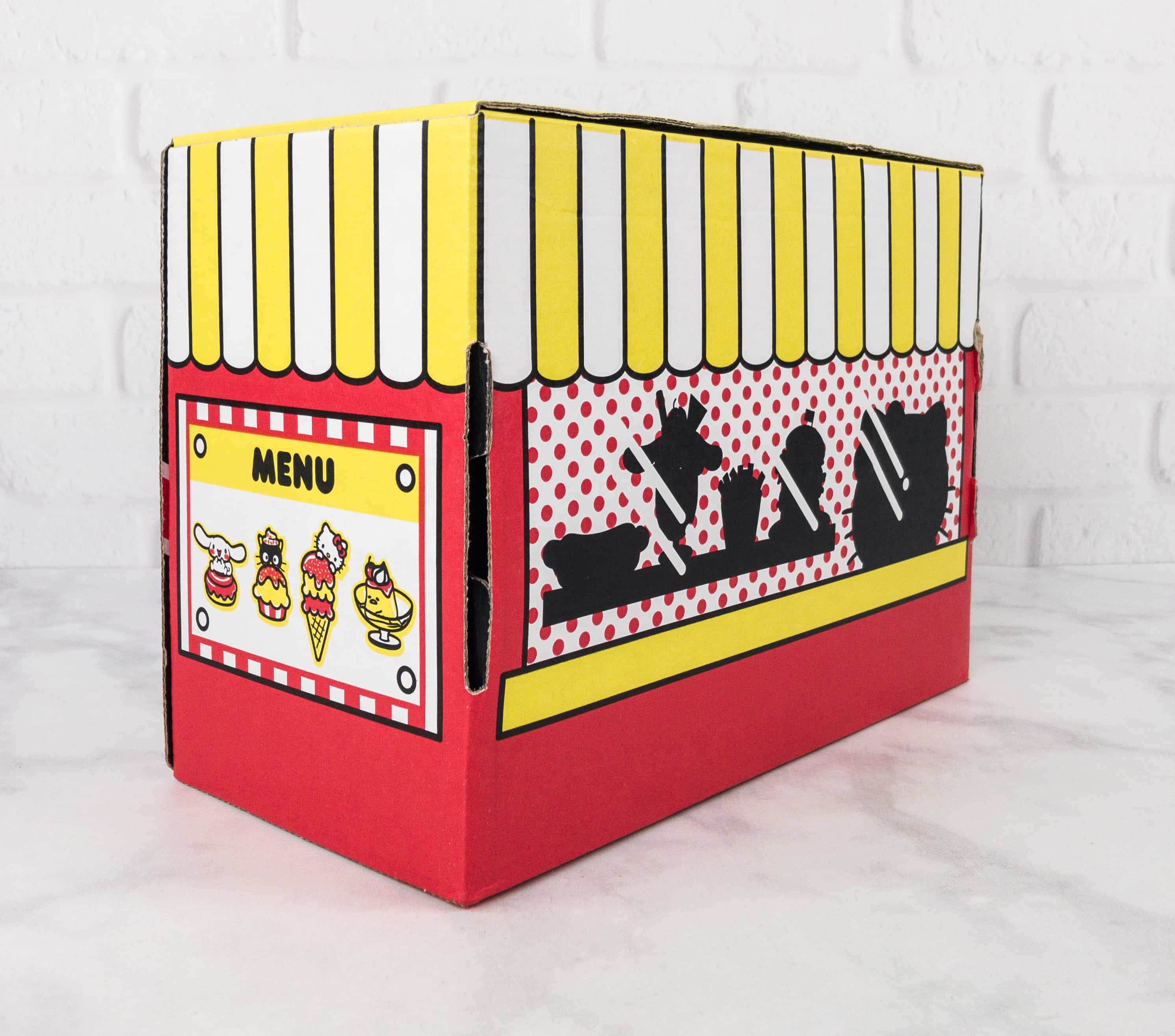 This is so kawaii!
Everything in the Fall 2017 Box!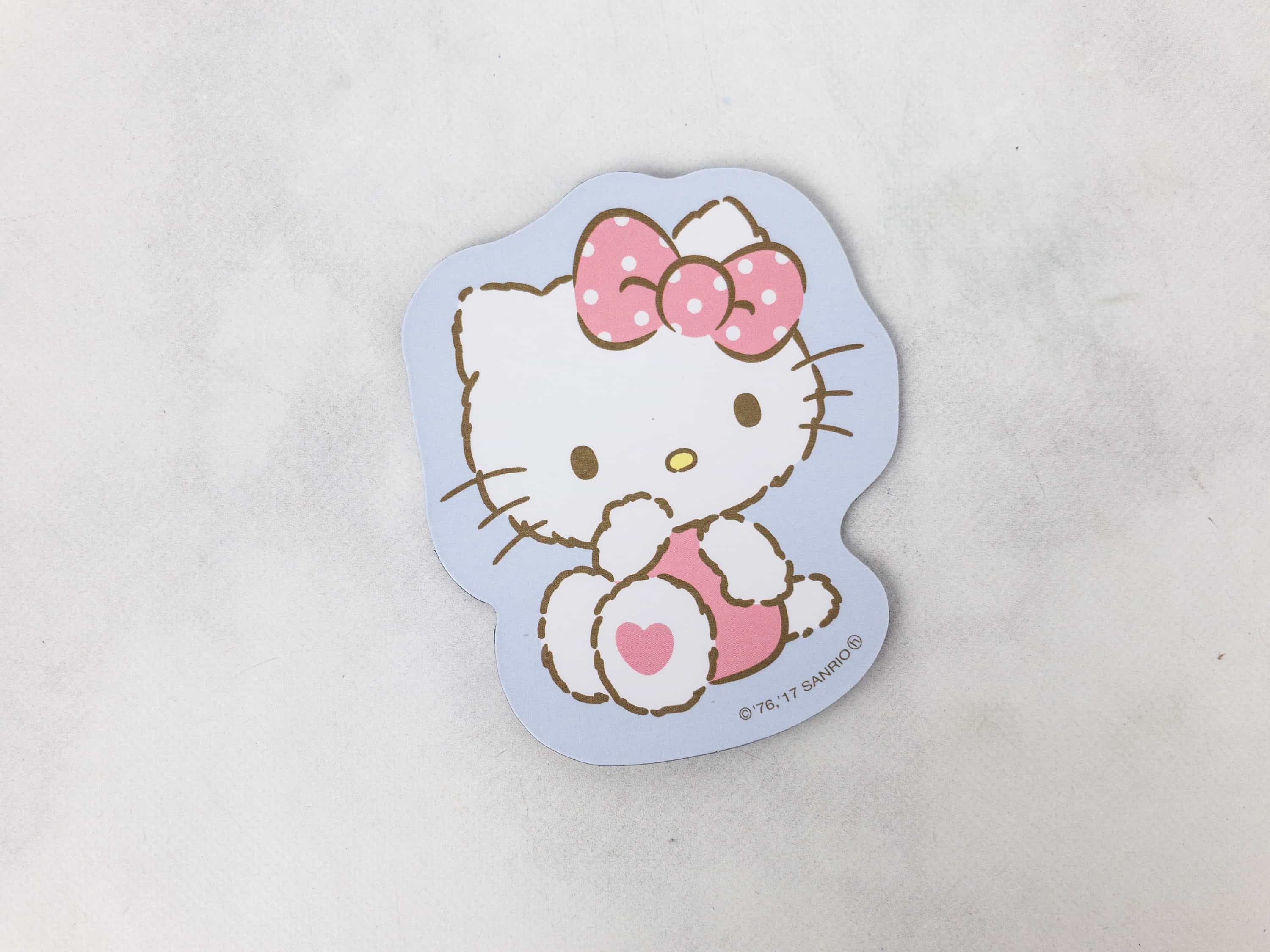 Hello Kitty Magnet Trinket – It's the first thing I saw when I opened the box! Hello Kitty looks good with a polka dotted ribbon, doesn't she?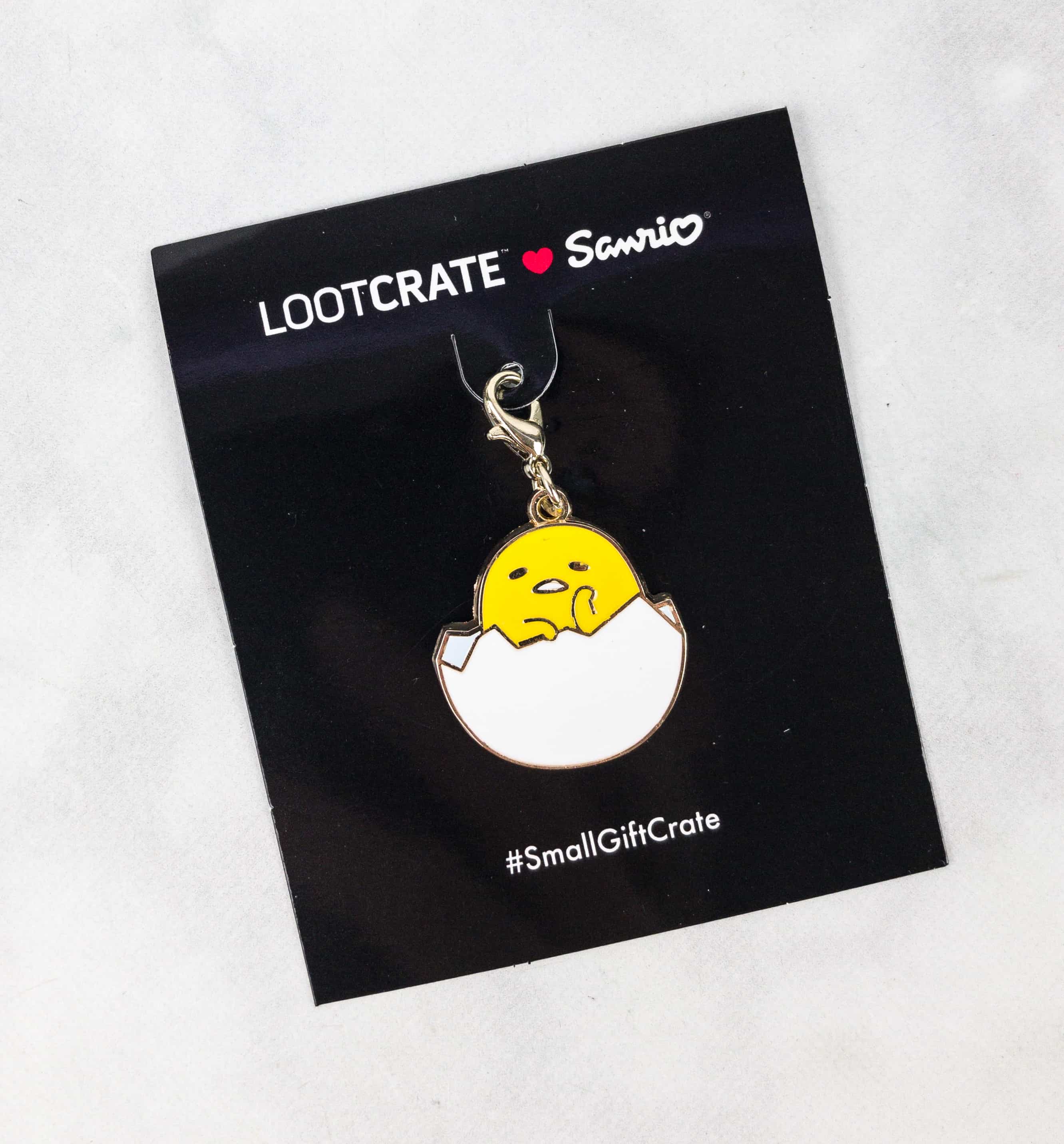 Gudetama Charm – Gudetama is sneaking out of his eggshell!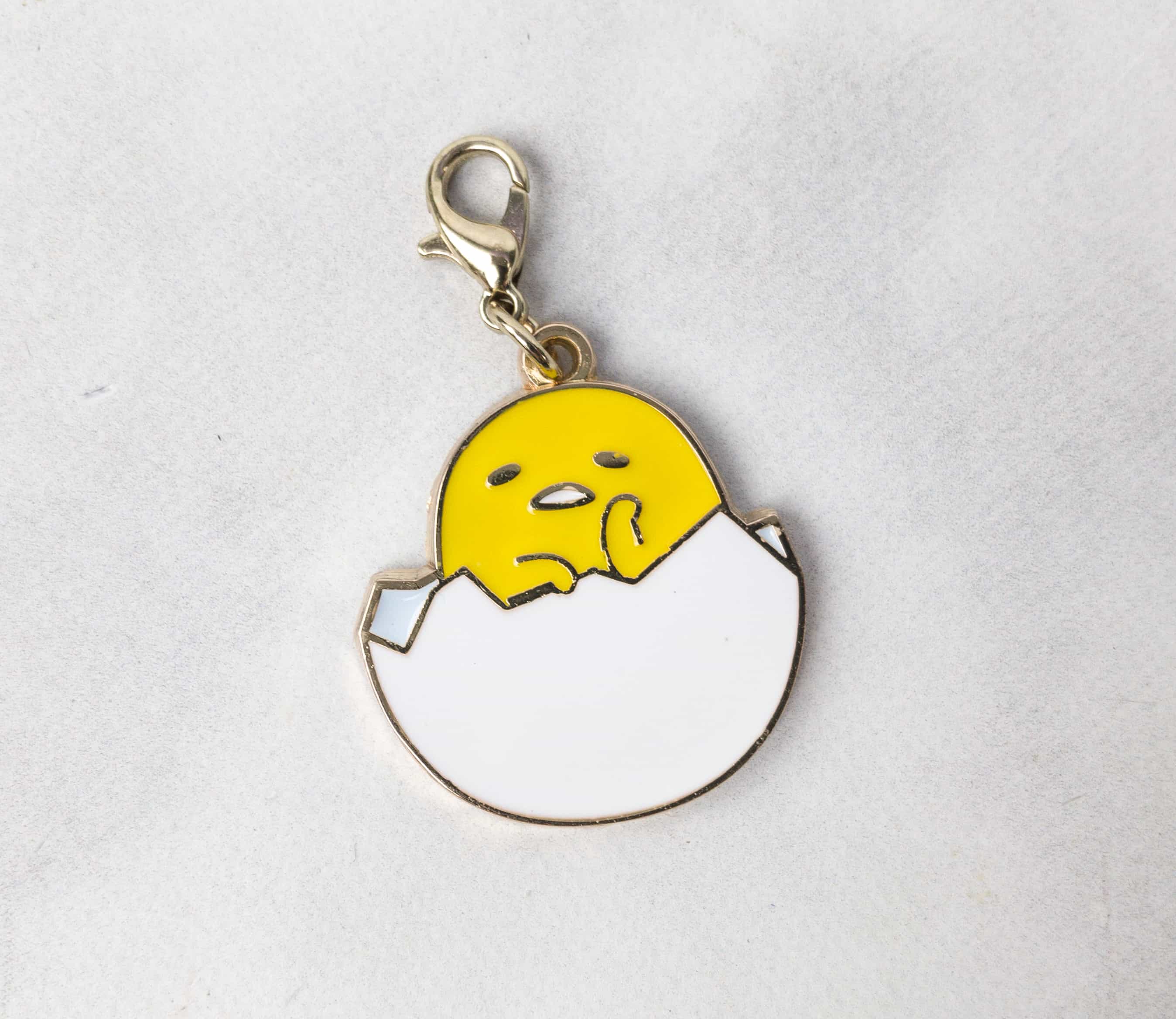 So adorable! Every box you get a new supersturdy and large charm for your charm bracelet!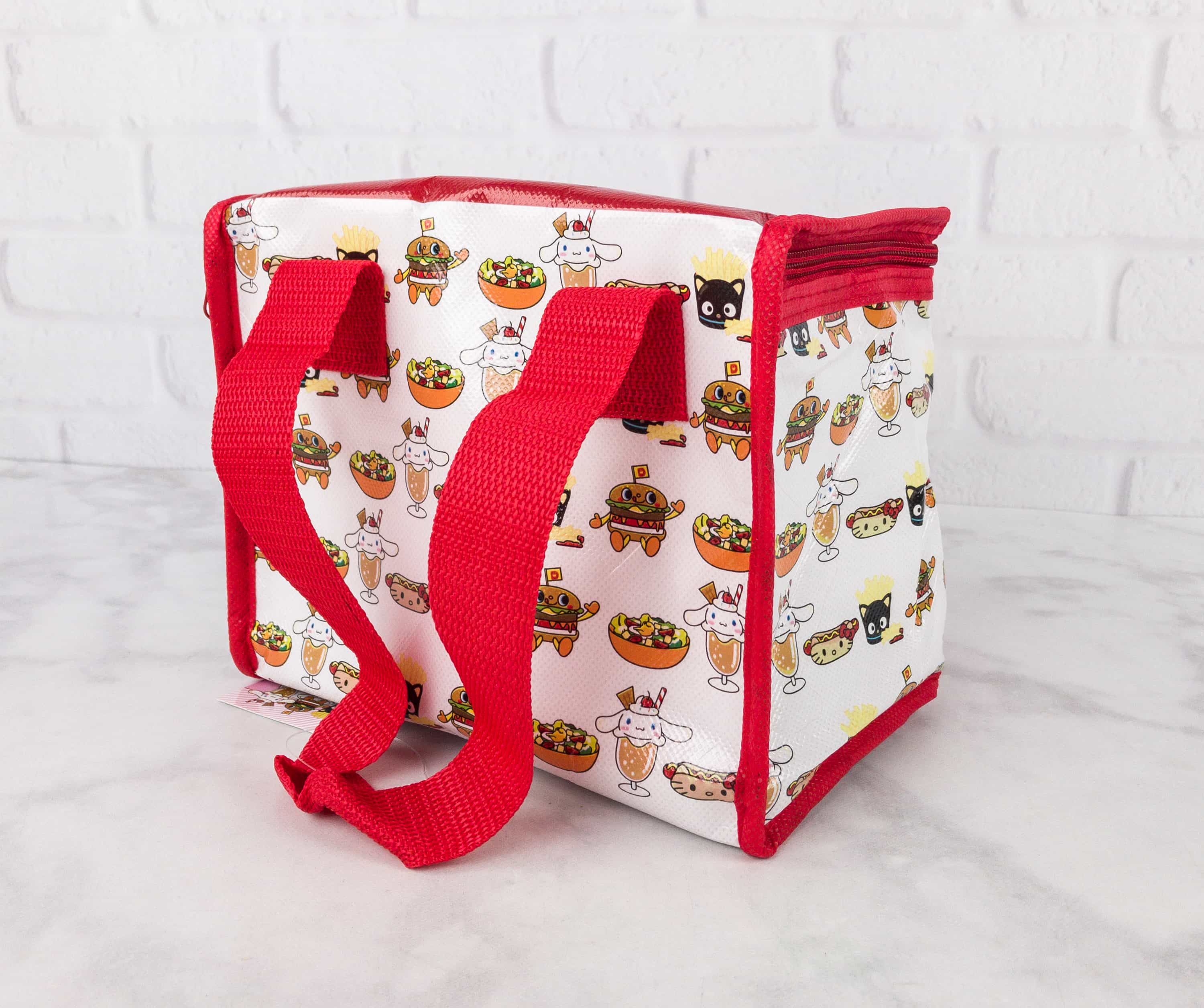 Sanrio Lunch Bag – Lunches will never be boring with this cute bag. So kawaii!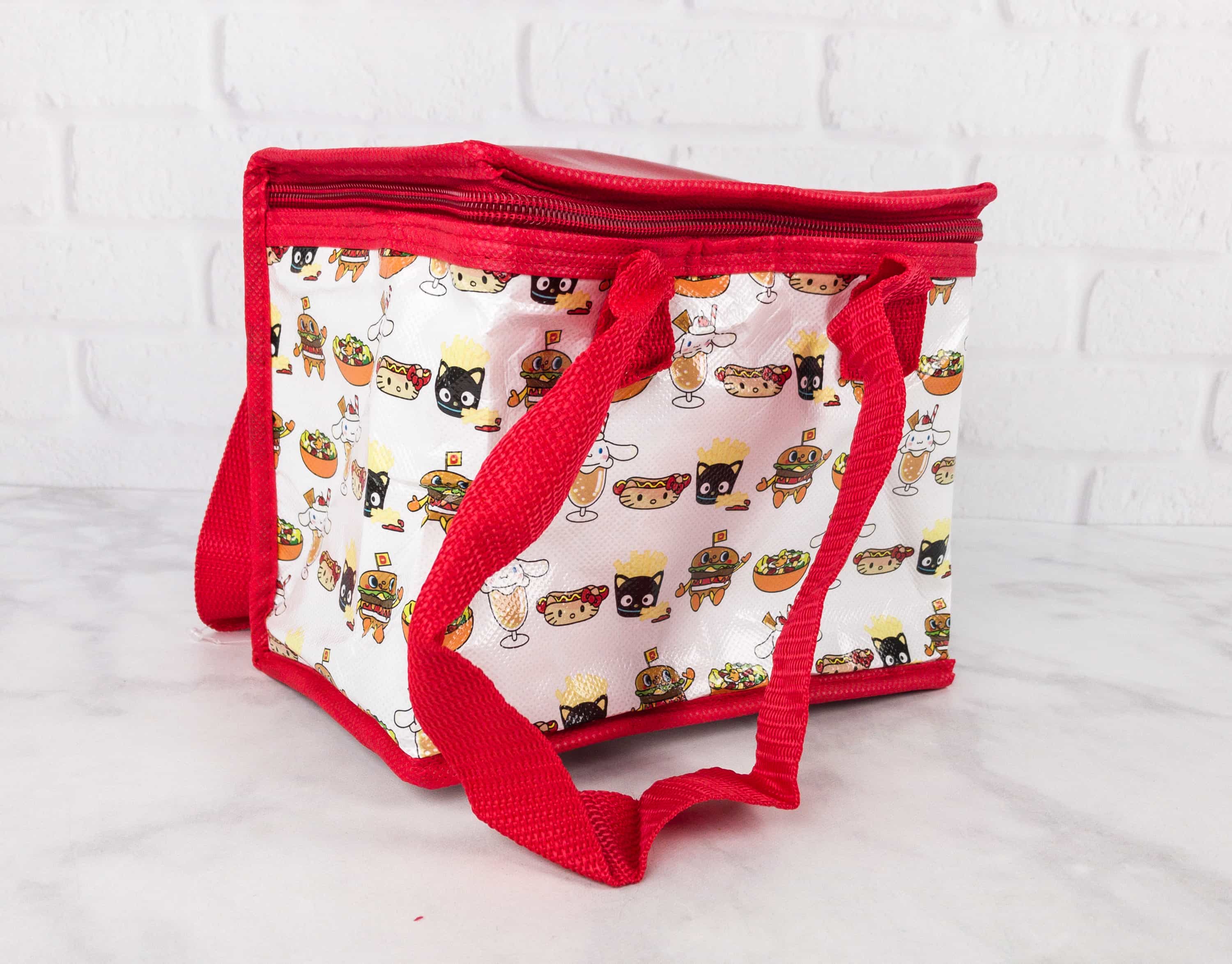 The whole Sanrio gang is present. I totally love it and now I want all my food to be served from it! There's Dokidoki Yummychums, soda fountain Cinnamoroll, hot dog Helly Kitty, Chococat fries, and Gudetama chilling on a salad!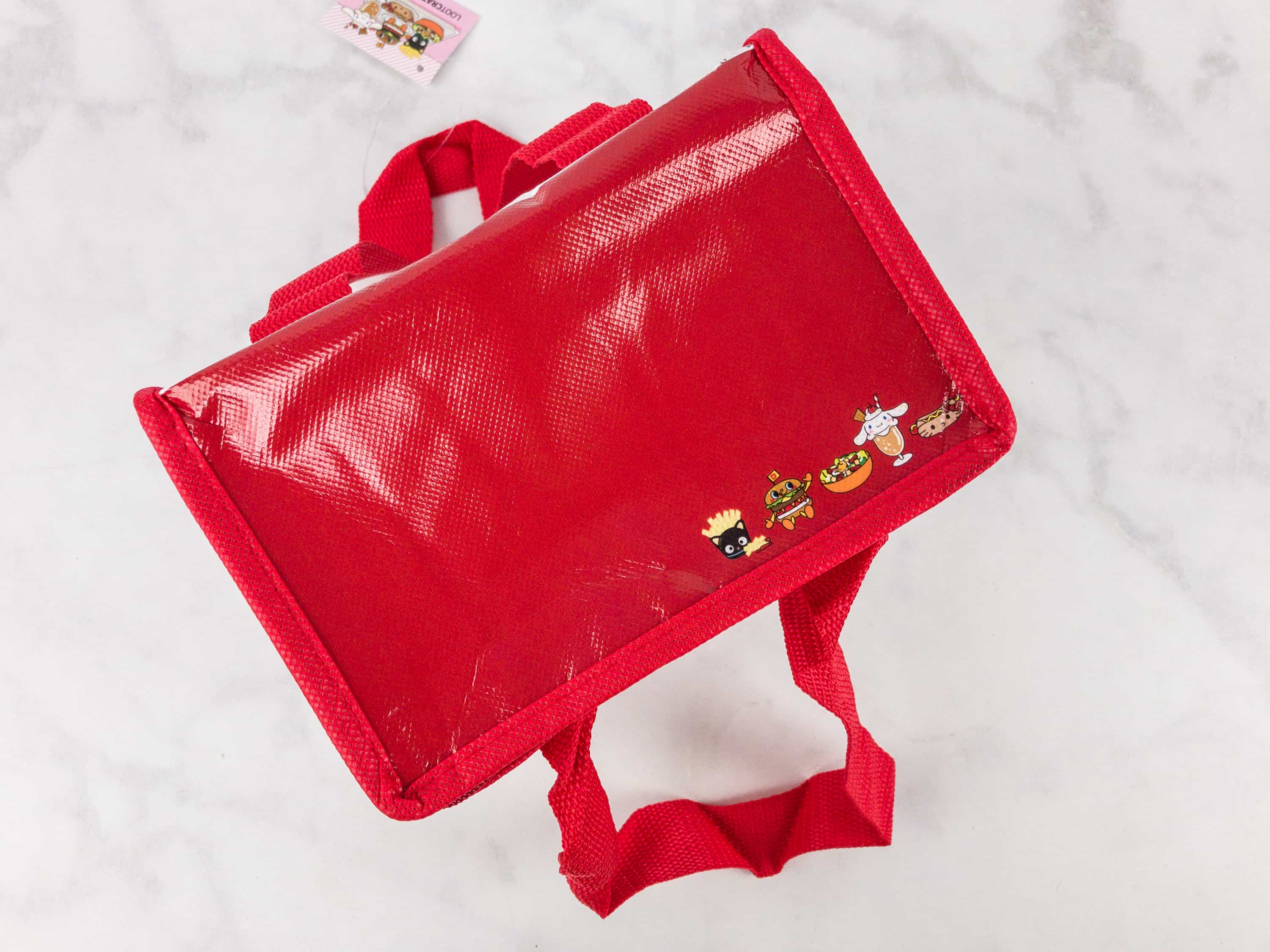 The top of the bag has a cute design too.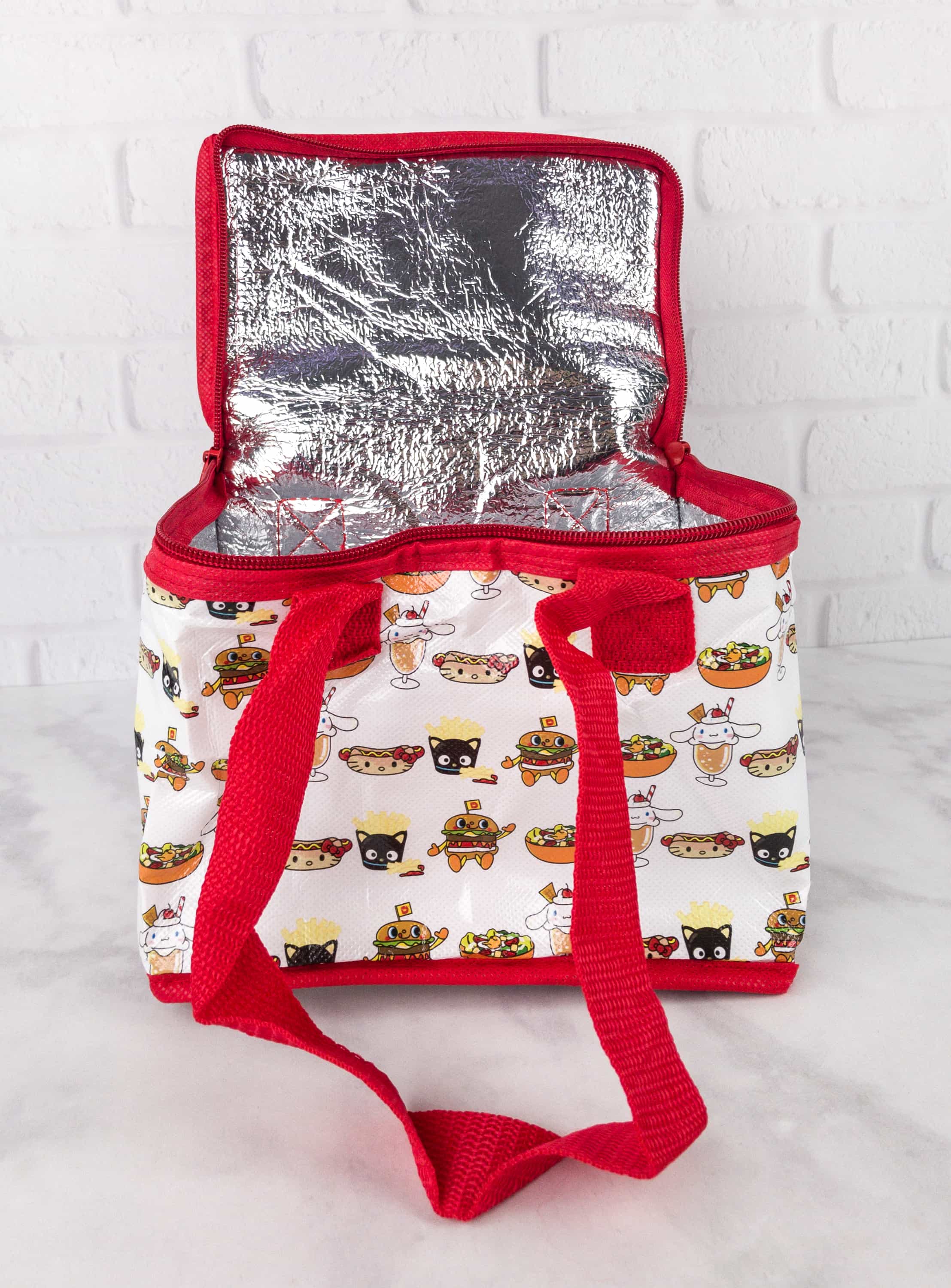 It's insulated, so it will keep food warm or drinks cold for a longer time!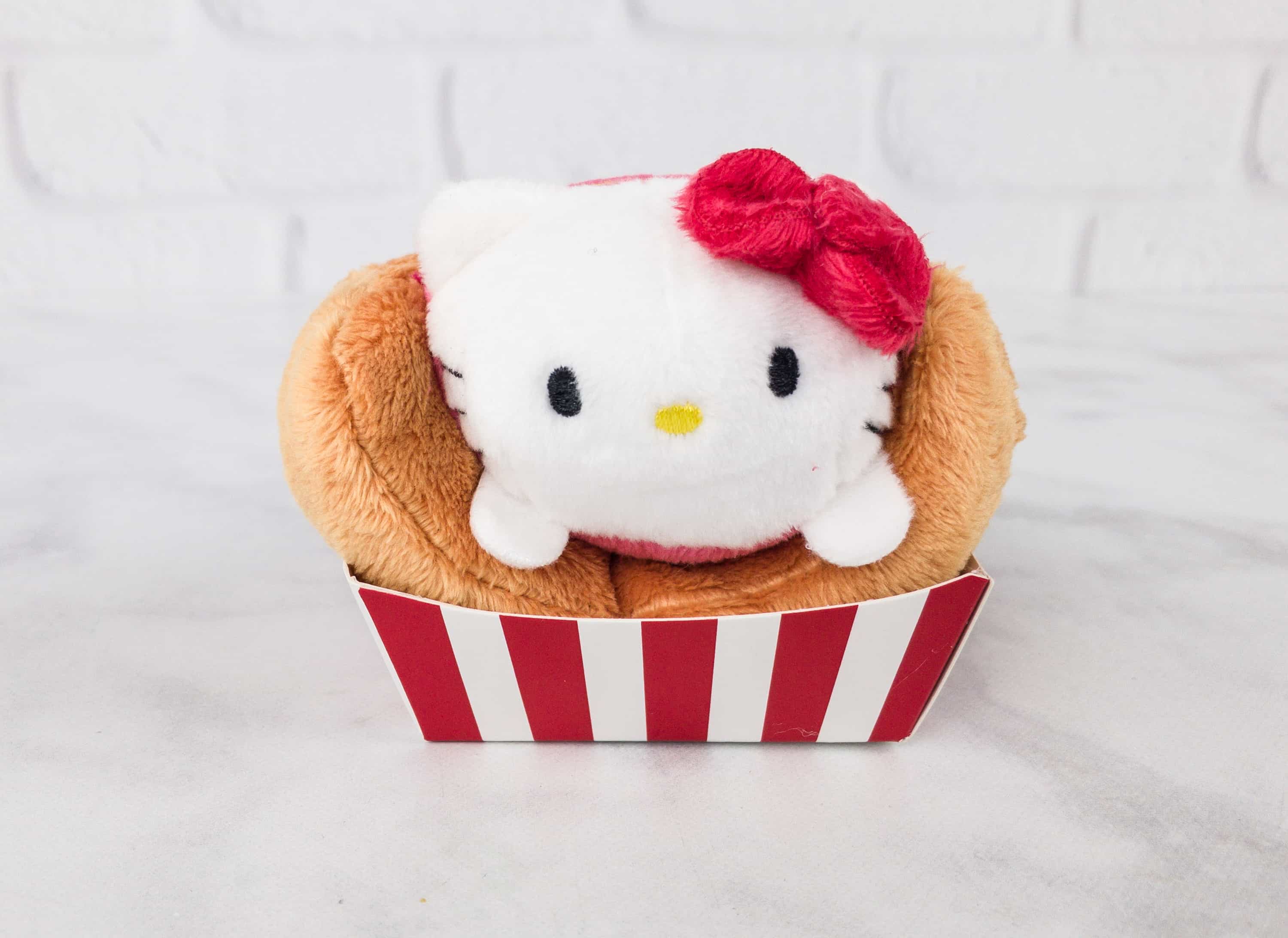 Hello Kitty Hotdog Plush – Soft and squishy! Here's Hello Kitty as a hotdog again – complete with red and white striped serving boat!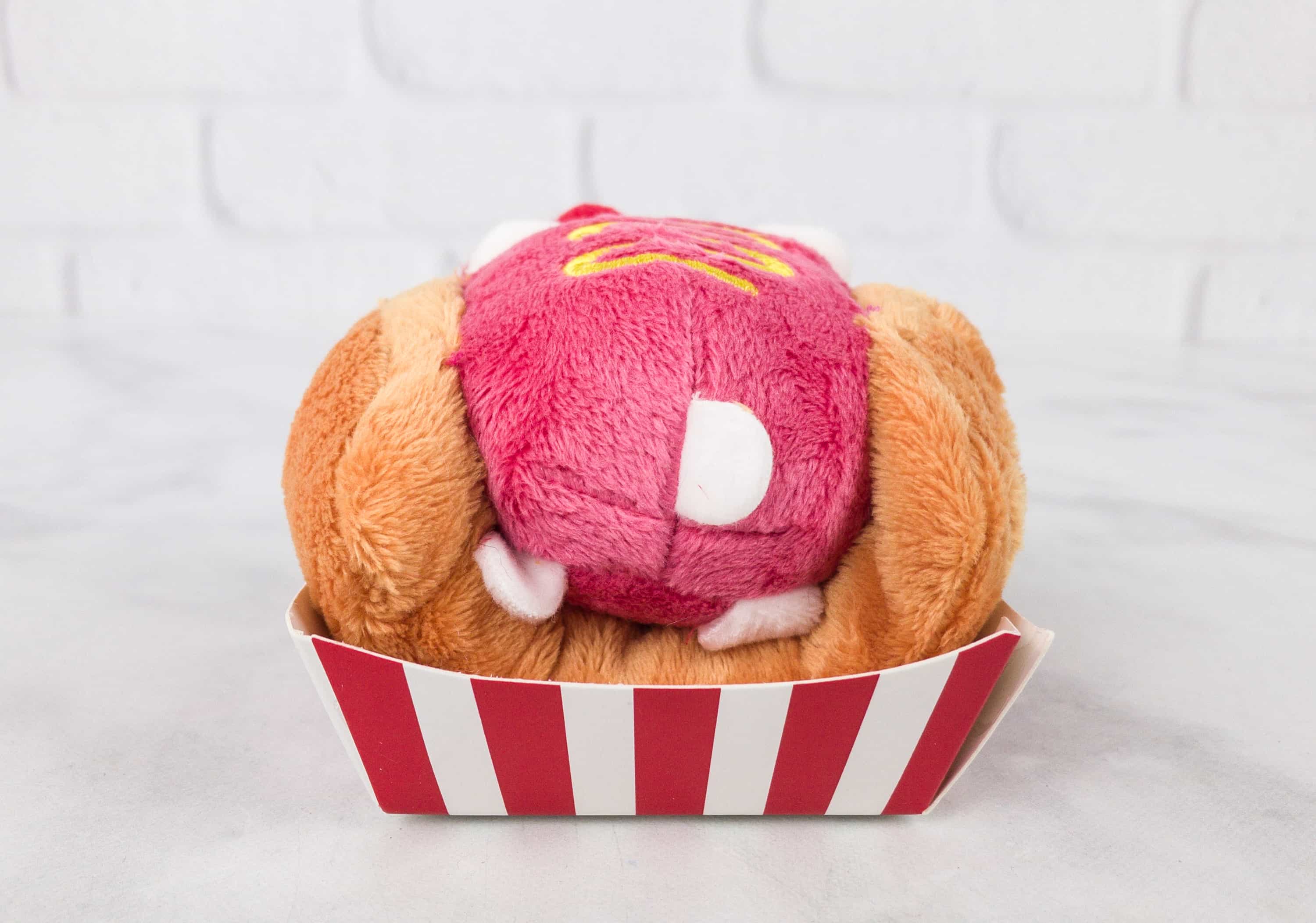 This Hello Kitty plush is such a yummy addition to our Sanrio collection. And the tail!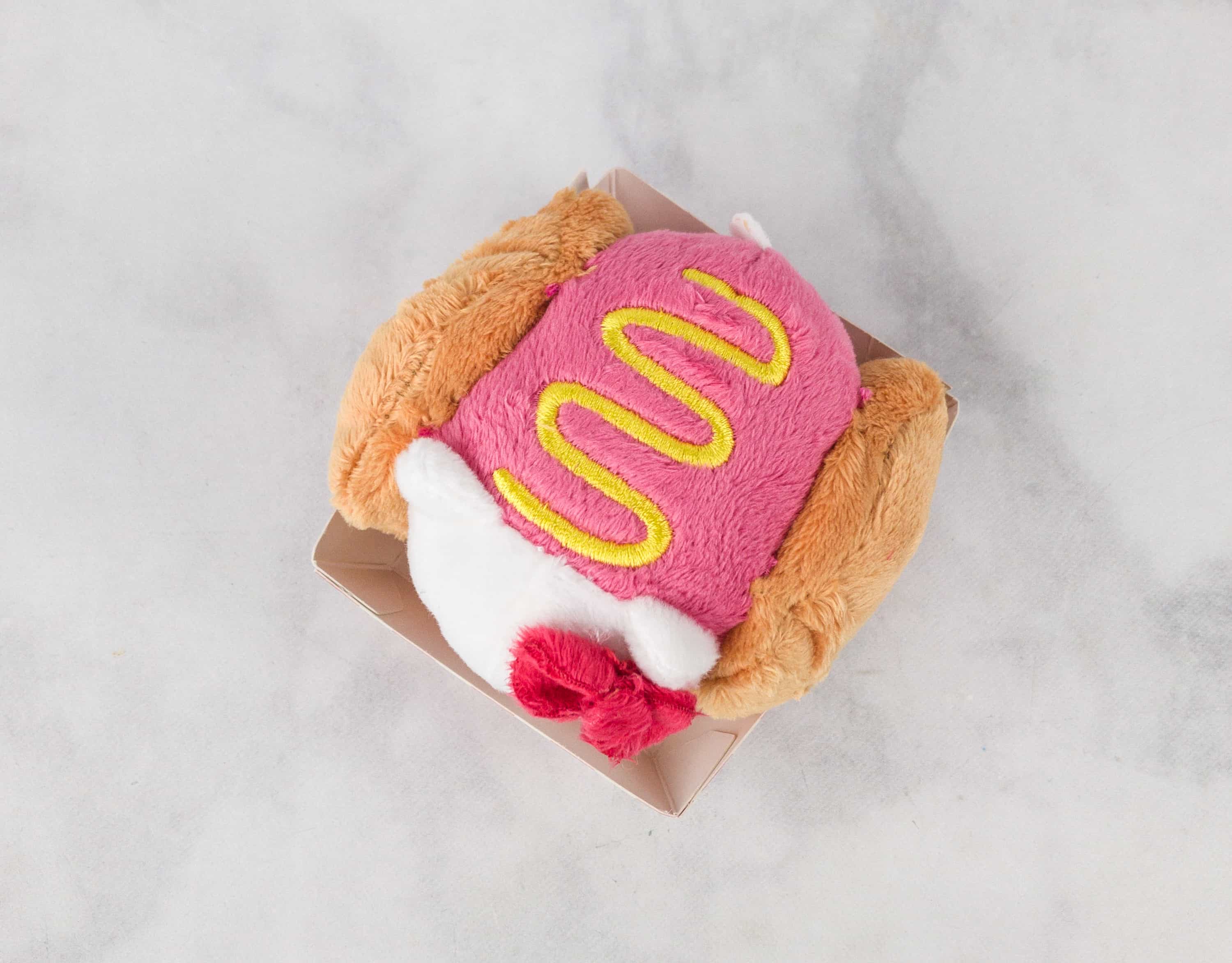 Hello Kitty is slathered generously with mustard!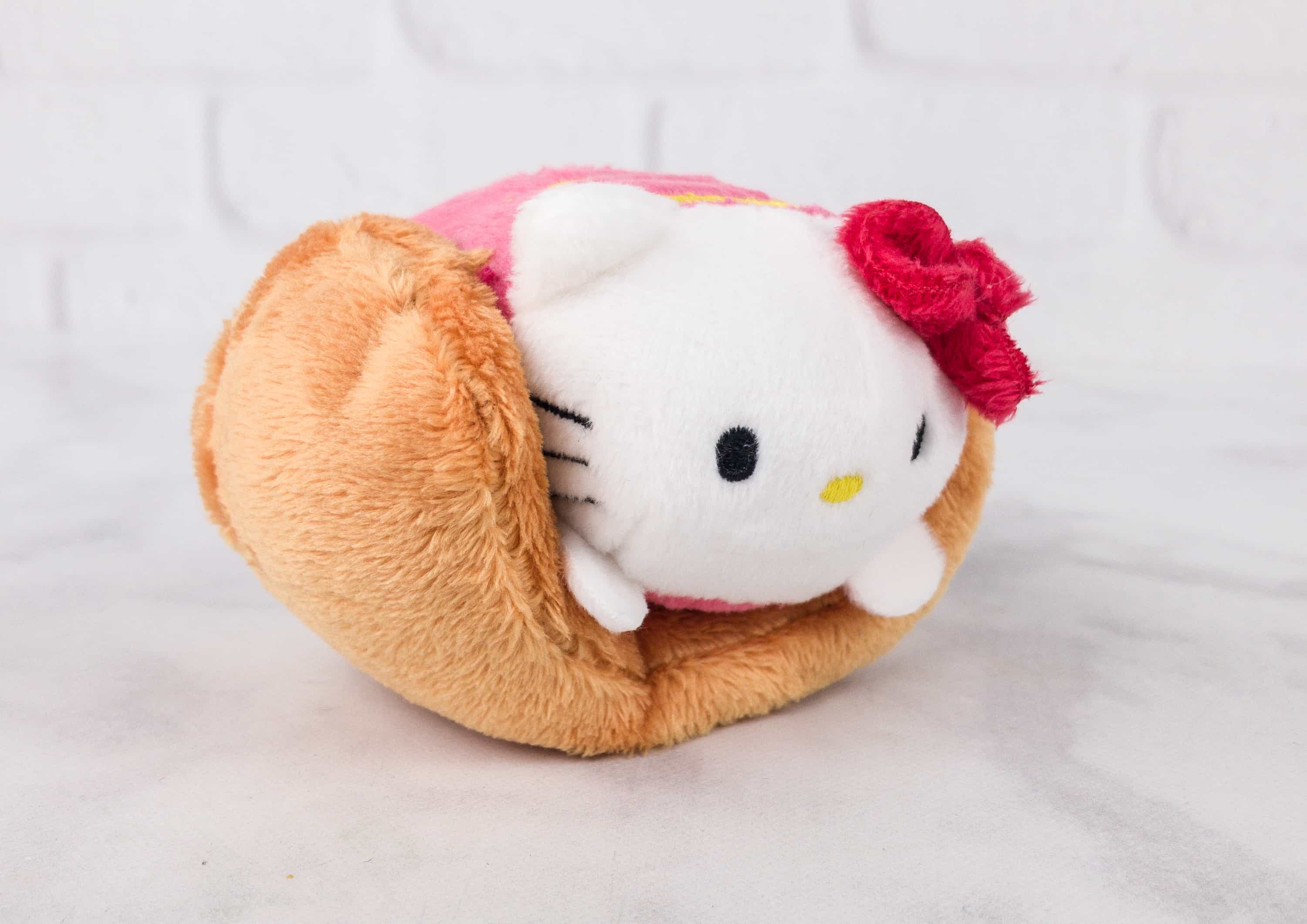 It's well made. The stitching is perfect! Everything is perfect about a hot dog Hello Kitty. Squishy.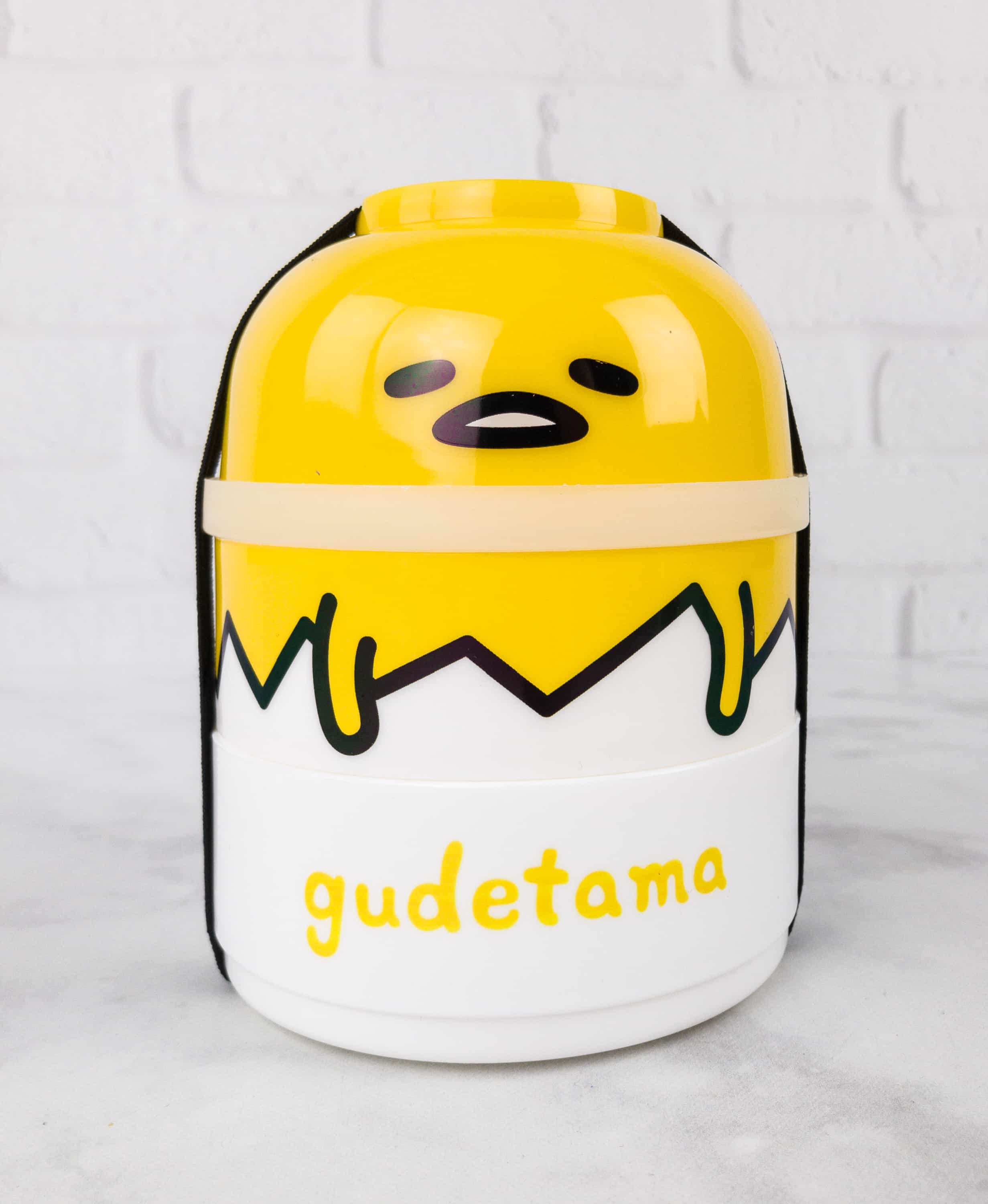 Gudetama Bento Box – Here's Gudetama to help us pack lunches easier or just stay organized.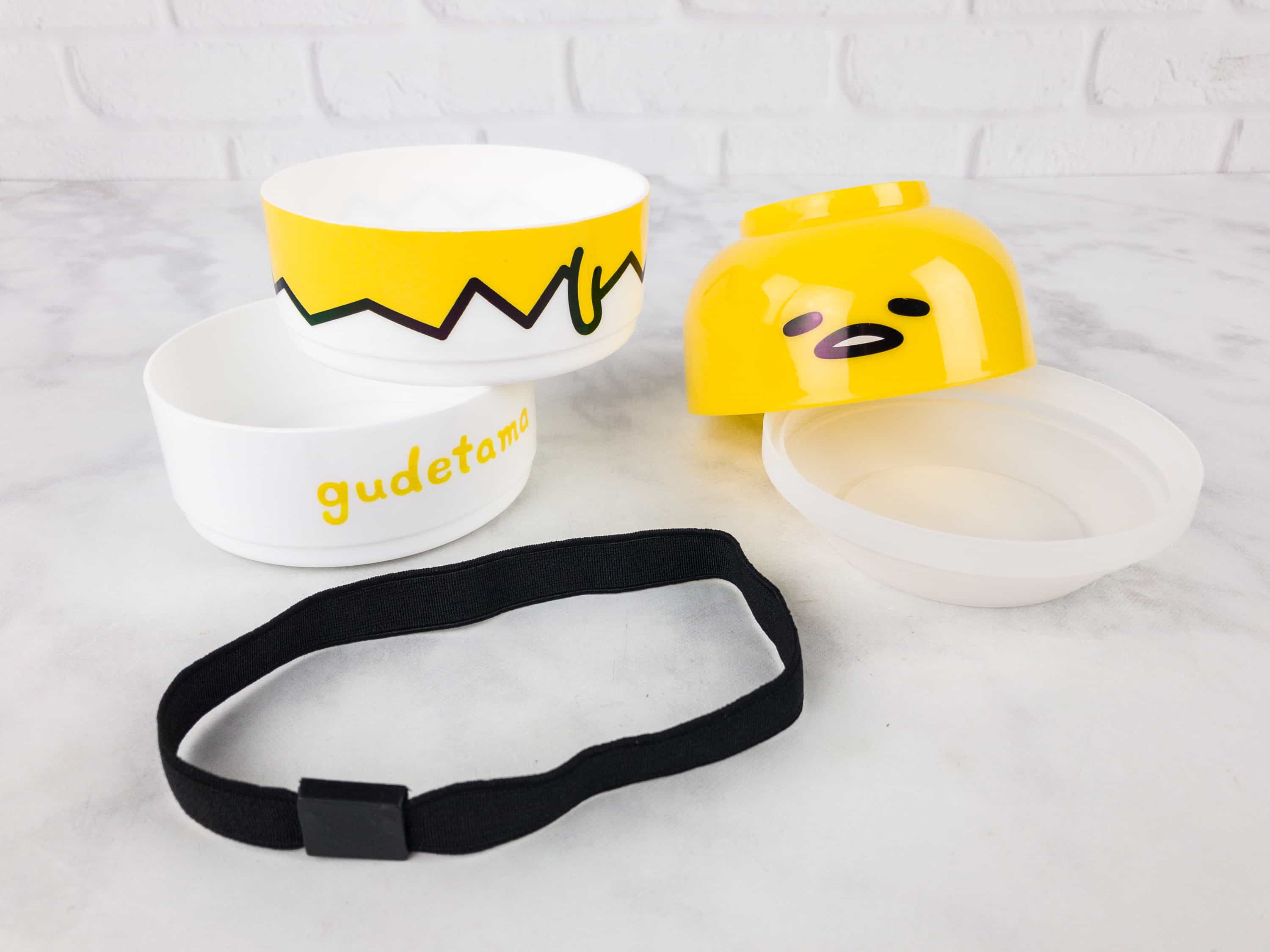 It comes with 3 bowls, a cover that when turned upside down can serve as a bowl too (sooo clever!), and a strap that holds everything together. It's handwash only but that's fine, because you won't want to carry anything too stainy or greasy in Gudetama to preserve his perfeggection.
Chococat Squishy – Aside from being an eye candy, squishy toys can help relieve stress too. So. Good. To. Squish.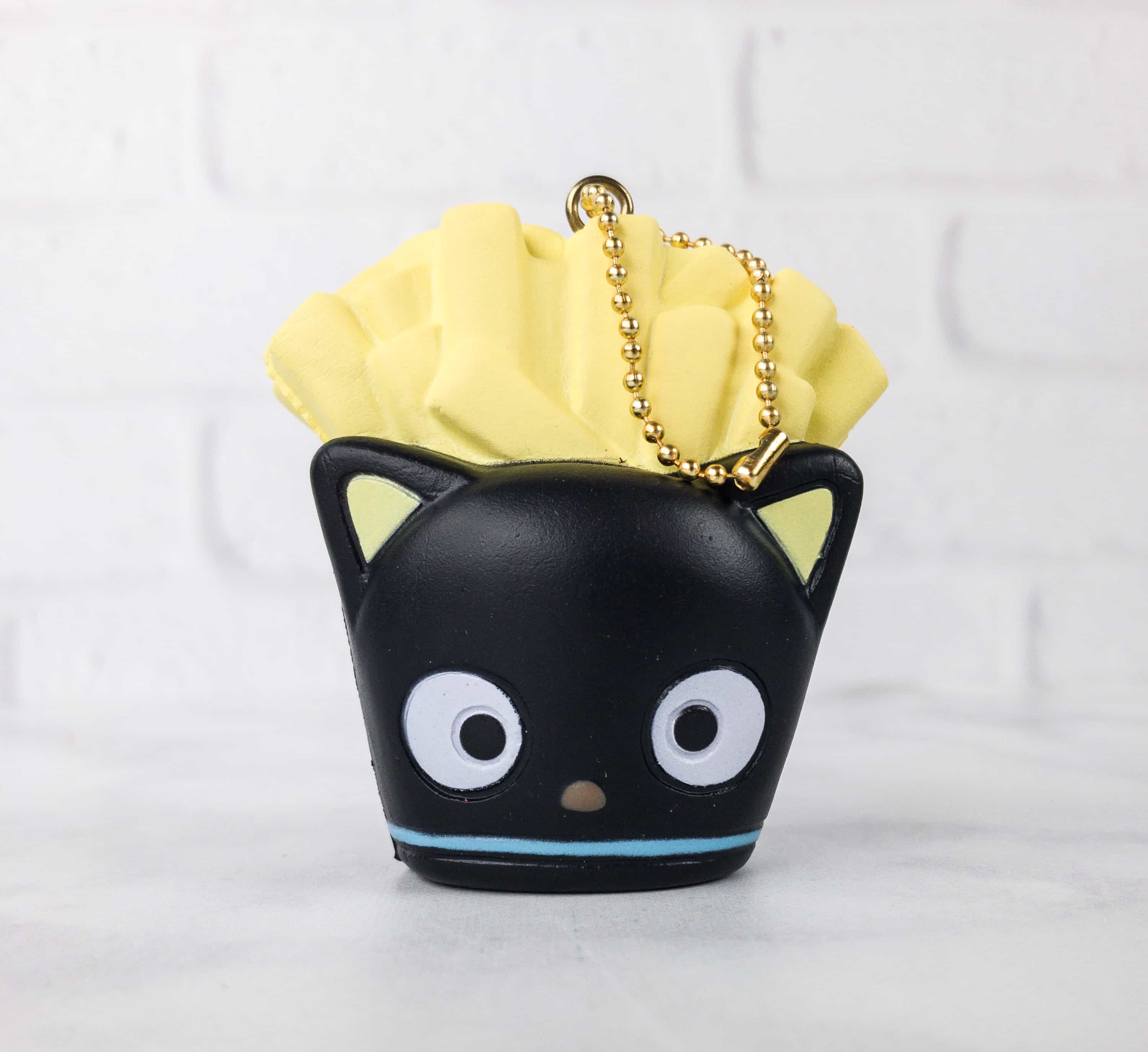 It's Chocat qua fries container, and it's perfection.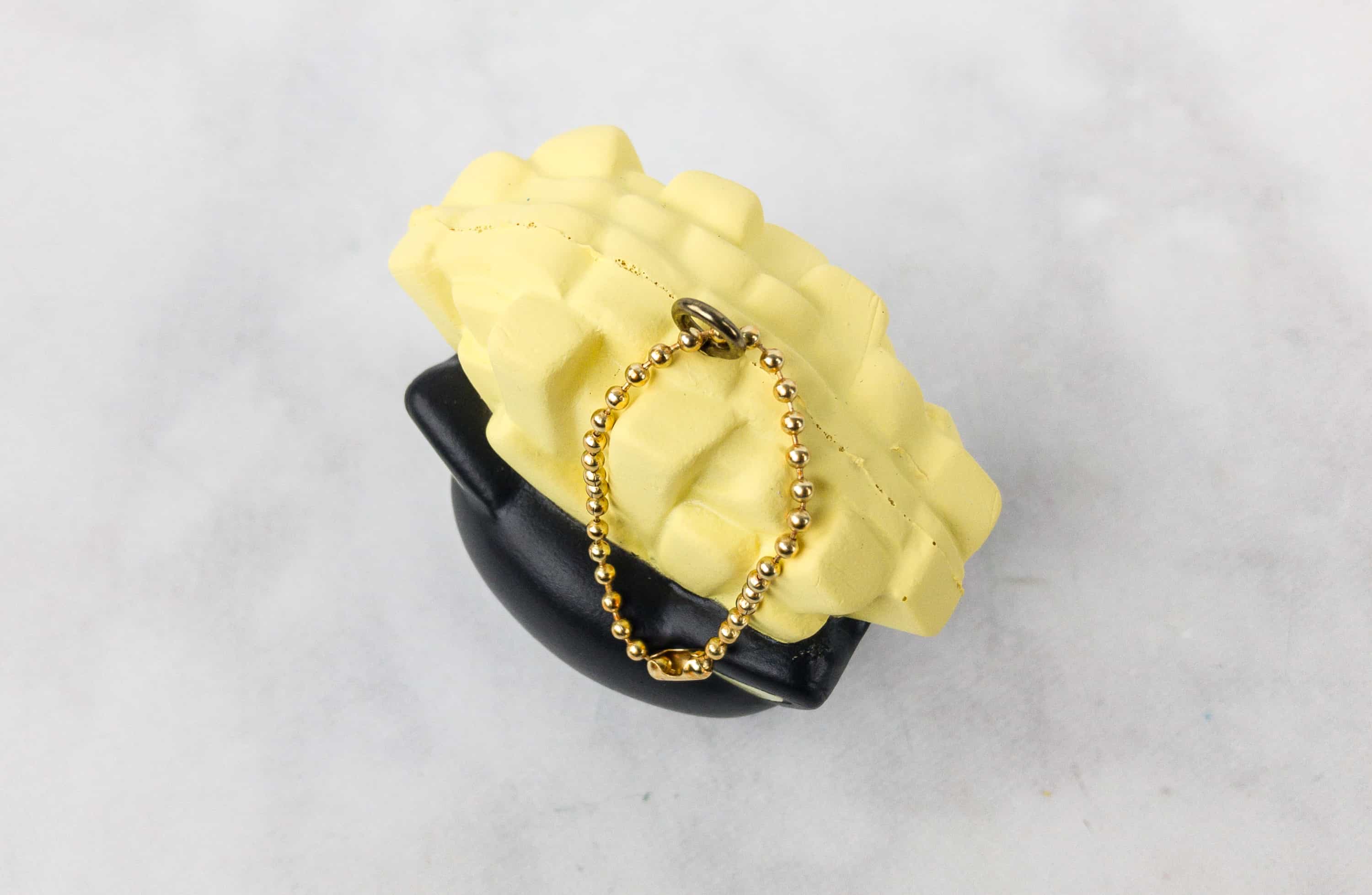 There's a chain too, so you can hang it on your purse or bag and bring it everywhere you go.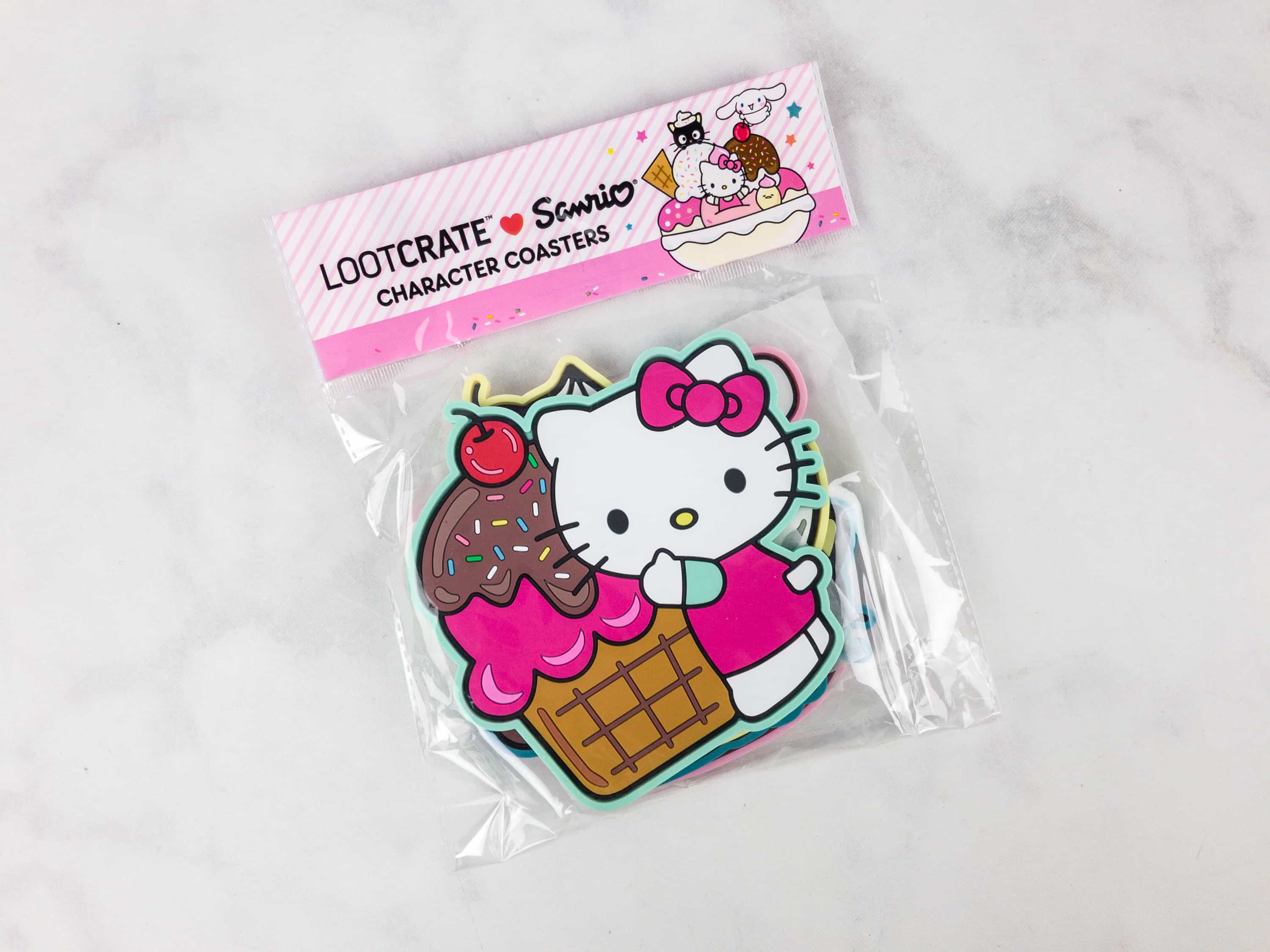 Sanrio Coaster Set – Protects the table or any surface from water marks and functions as an adorable decoration at the same time.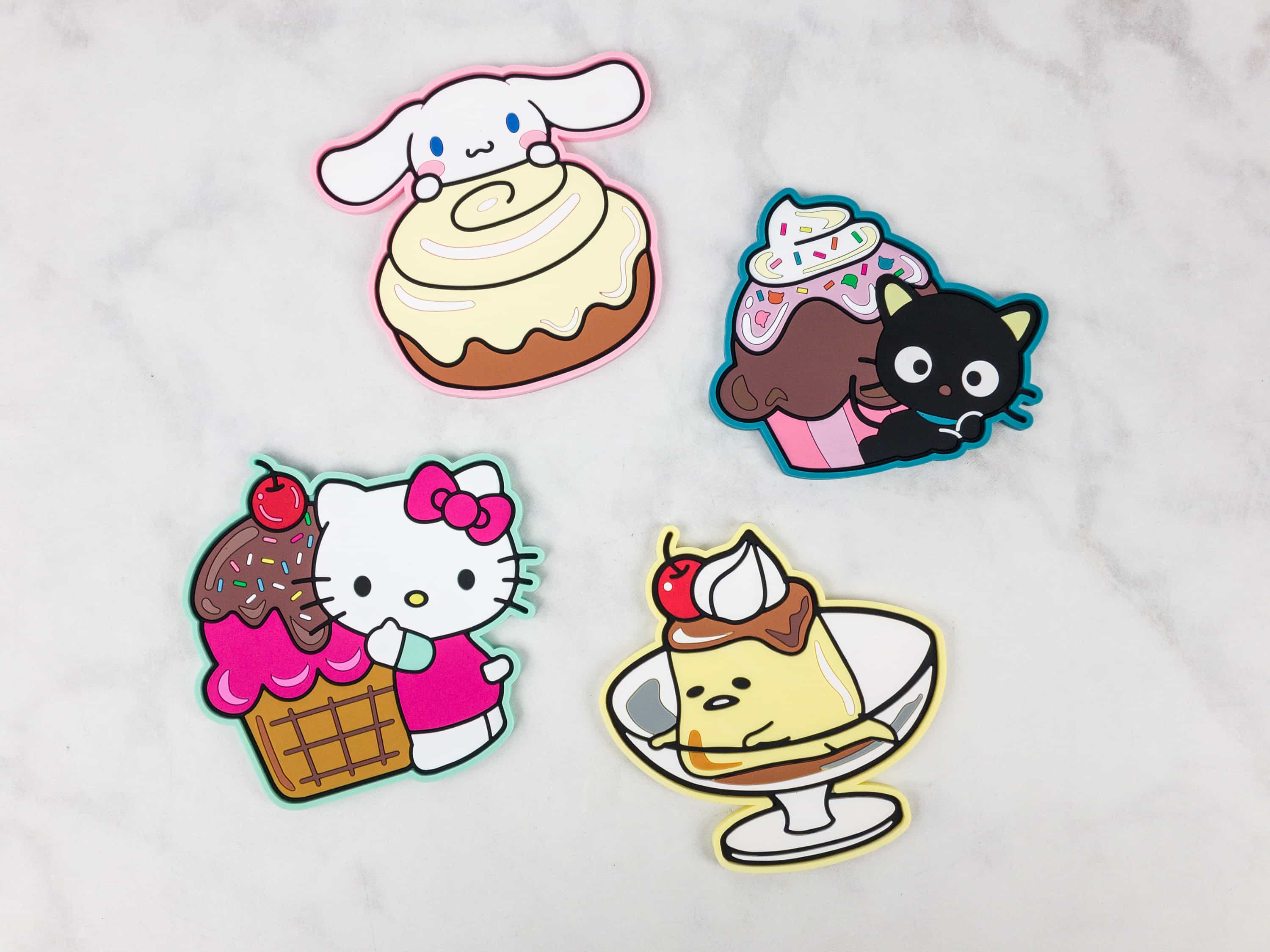 We got four of them. Aside from Hello Kitty, there's Cinamoroll and her cinnamon roll, Chococat with her cupcake, and Gudetama as a pudding! So cute!
My husband could not get enough of this box and he was so addicted to the Gudetama pudding: look at this! He's so glum!
I replied that yes dear, it's Gudetama and he was all "NOOOO" until I said … it's an EGG CUSTARD dear.   Anyways, not only are they all our favorite characters, my hubby loves em just as much as the kids & I do! (but wait there's more!)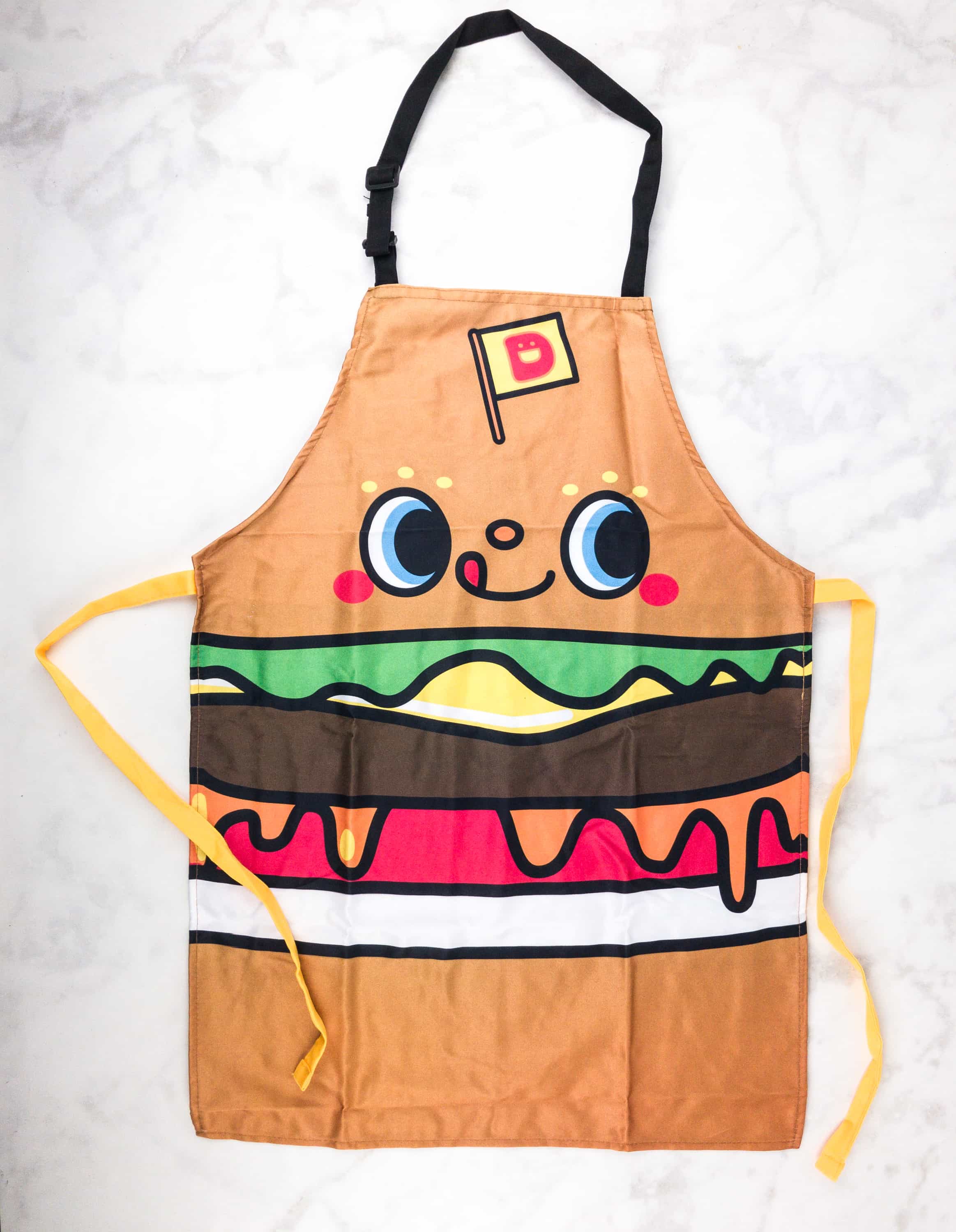 Dokidoki Yummychums Apron – The cutest thing ever!!! Anyone who will wear this in the kitchen will look instantly kawaii. And that would be my husband, who totally fell hard for this apron, and has eschewed all other aprons for this one, because he can't get enough. YumYum Dokidoki Yummychums as burger is the best ever!
Who would resist such a lovely box? The items lived up to the theme TASTY, as everything looked so deliciously cute. Can't get enough of the Hello Kitty hotdog plush and the Dokidoki Burger apron! This subscription would make any Sanrio fan and kawaii collector happy! I absolutely loved the usefulness of the items. Not counting the magnet, all the items are just over $6 apiece on average – I think that's a great deal!
What did you think of the Fall 2017 Sanrio Small Gift Crate?