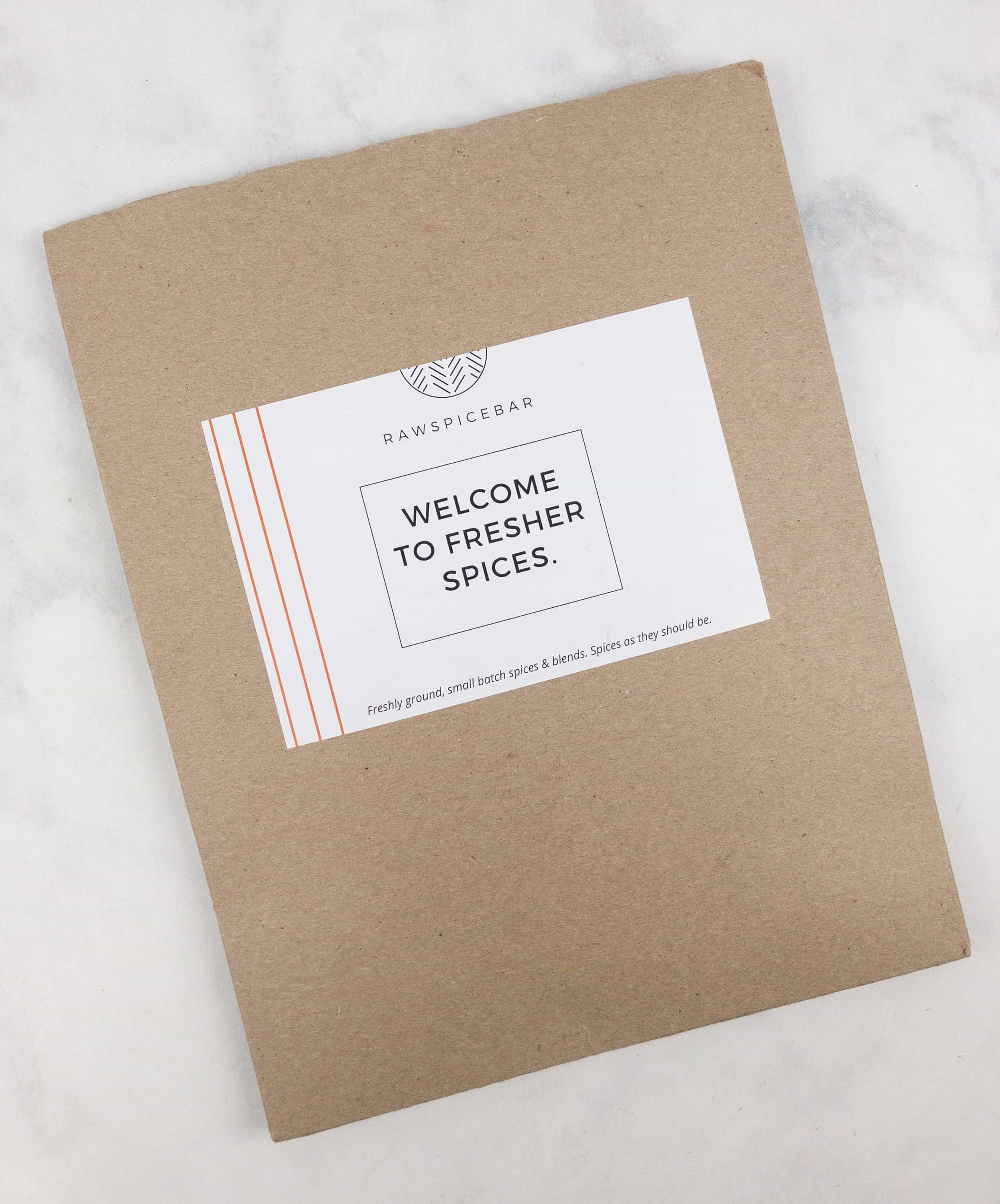 RawSpiceBar is now offering a new quarterly spice subscription – the Quarterly Spice Sets! Every quarter for $26, you'll receive small batch, freshly ground spice blends by top chefs for home cooks, plus access to recipes to create authentic cuisine with the spices.
The new format provides enough of each spice to make several recipes (packs range from .75 to 1.1 ounces, depending on the blend, with most being the latter), and they have an online, sortable recipe catalog. They have recipes for many diet profiles, including vegetarian, vegan, paleo, and more. For example, they have 27 recipes for paleo diets, over 70 vegan recipes, and even more for vegetarians (140+)! The recipes are also searchable by spice used — they have 16 recipes just for the shichimi togarashi in this quarter's box.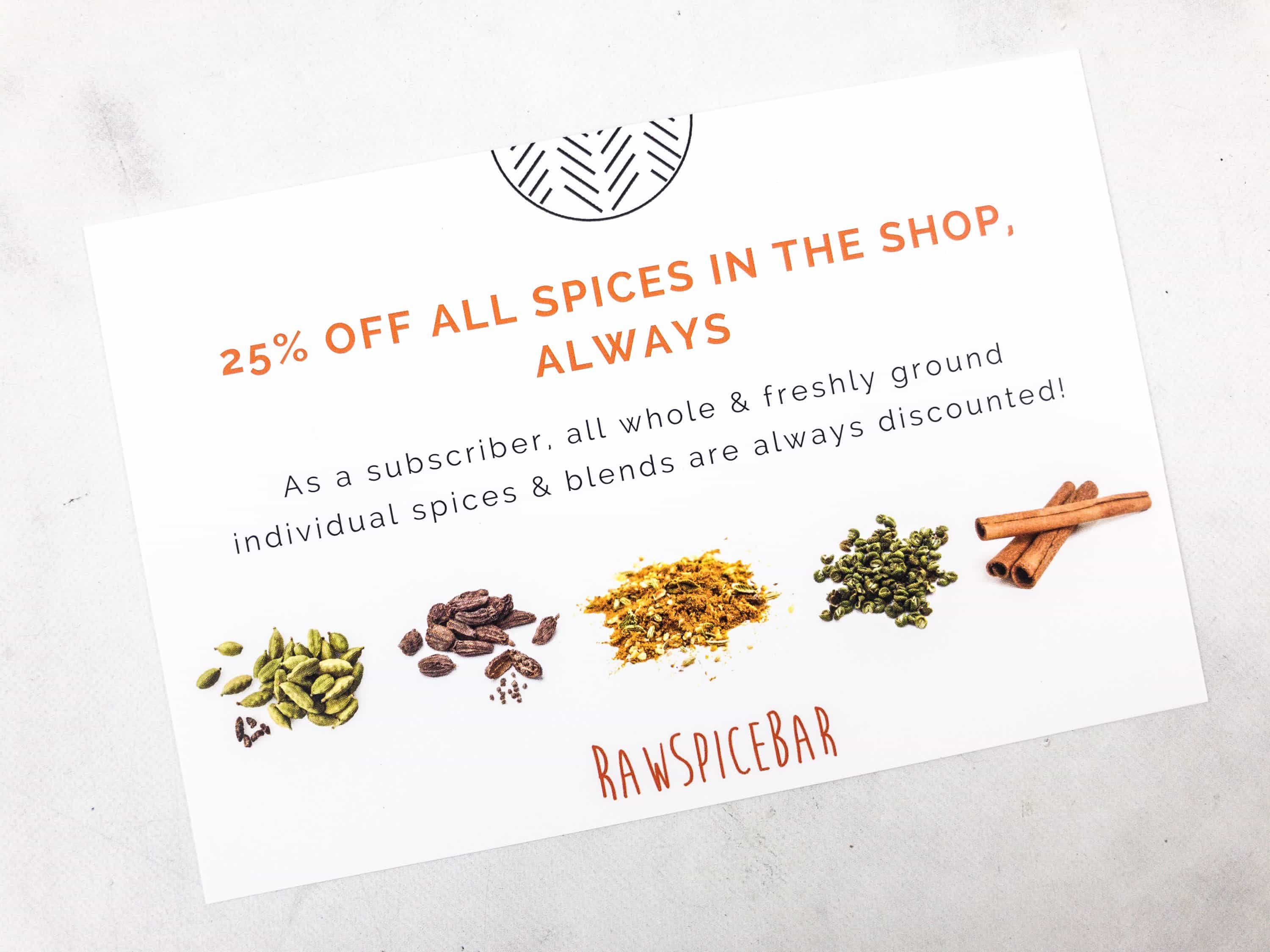 Subscribers also get a big discount off every spice in their online shop!
DEAL:  Save $5 on your first Quarterly Spice Set subscription with coupon code HELLOFRESHSPICES  OR Mix and match and save $5 when you buy any 4 freshly ground or whole spices from the shop. Use coupon code HELLOSPICESHOP.
Everything this Fall 2017!
Unfortunately, they don't have a landing page for the spices in this kit, which would be super useful for looking up the recipes, and it looks like they are currently offering cinnamon in place of the chiles taco blend we received. We've linked all the spices in the review for easy links to the recipes!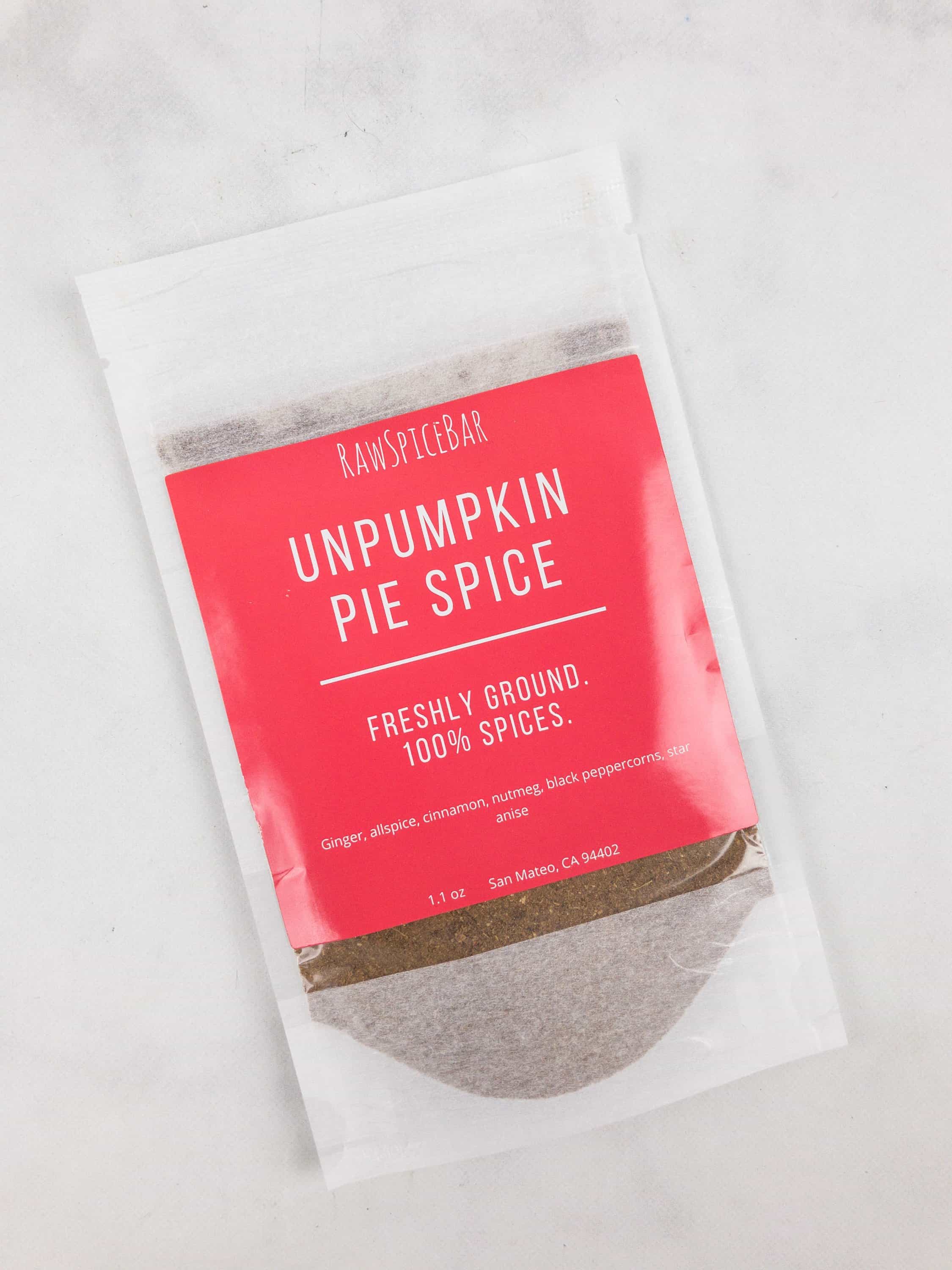 Unpumpkin Pie Spice: A blend of the usual suspects, with a bit of black pepper and star anise.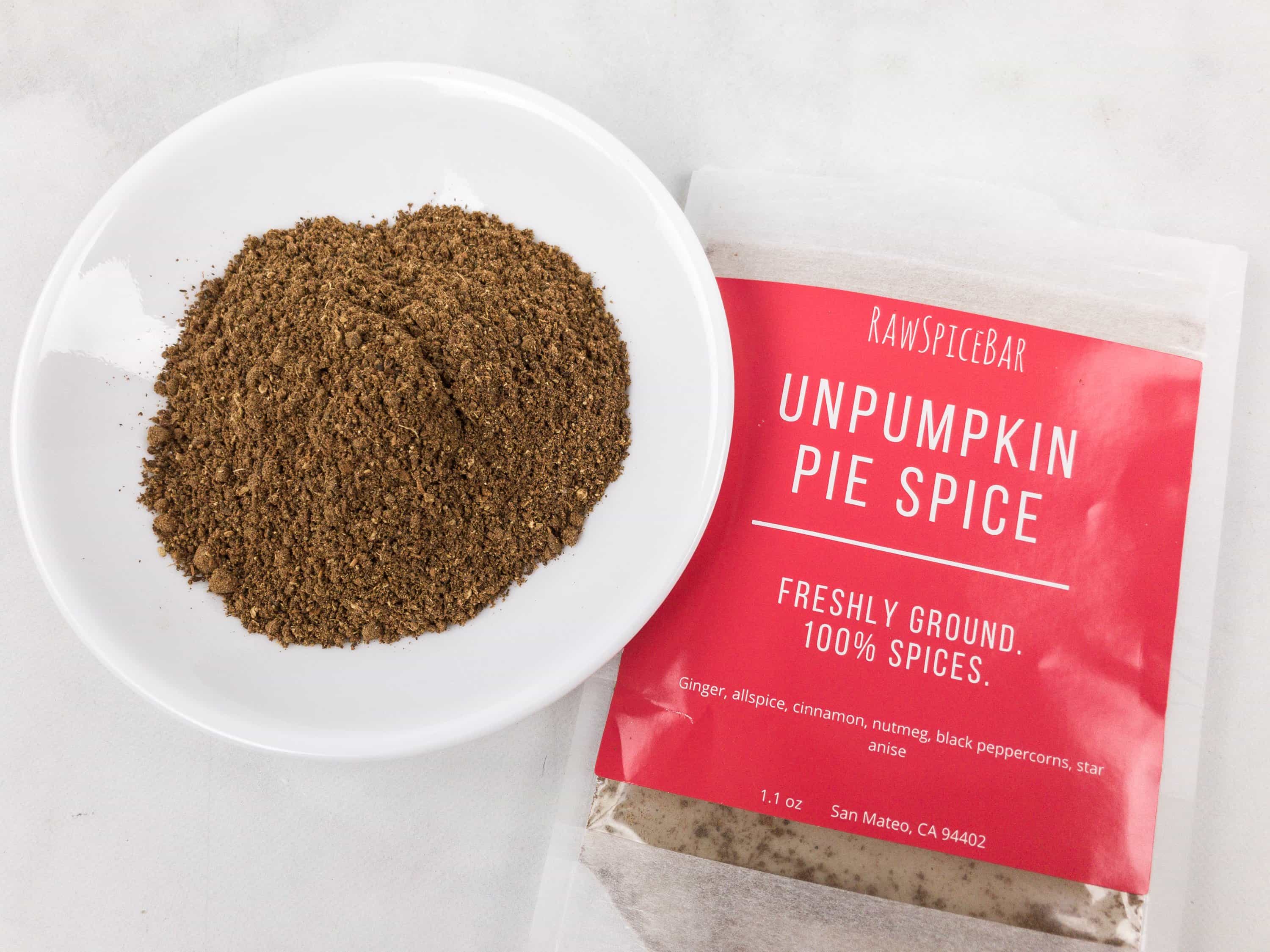 The balance on this blend is certainly on the fiery side, as the ginger is pronounced, and the black pepper stands out. Good amount of nuance, too, with the anise adding a lovely licorice fragrance.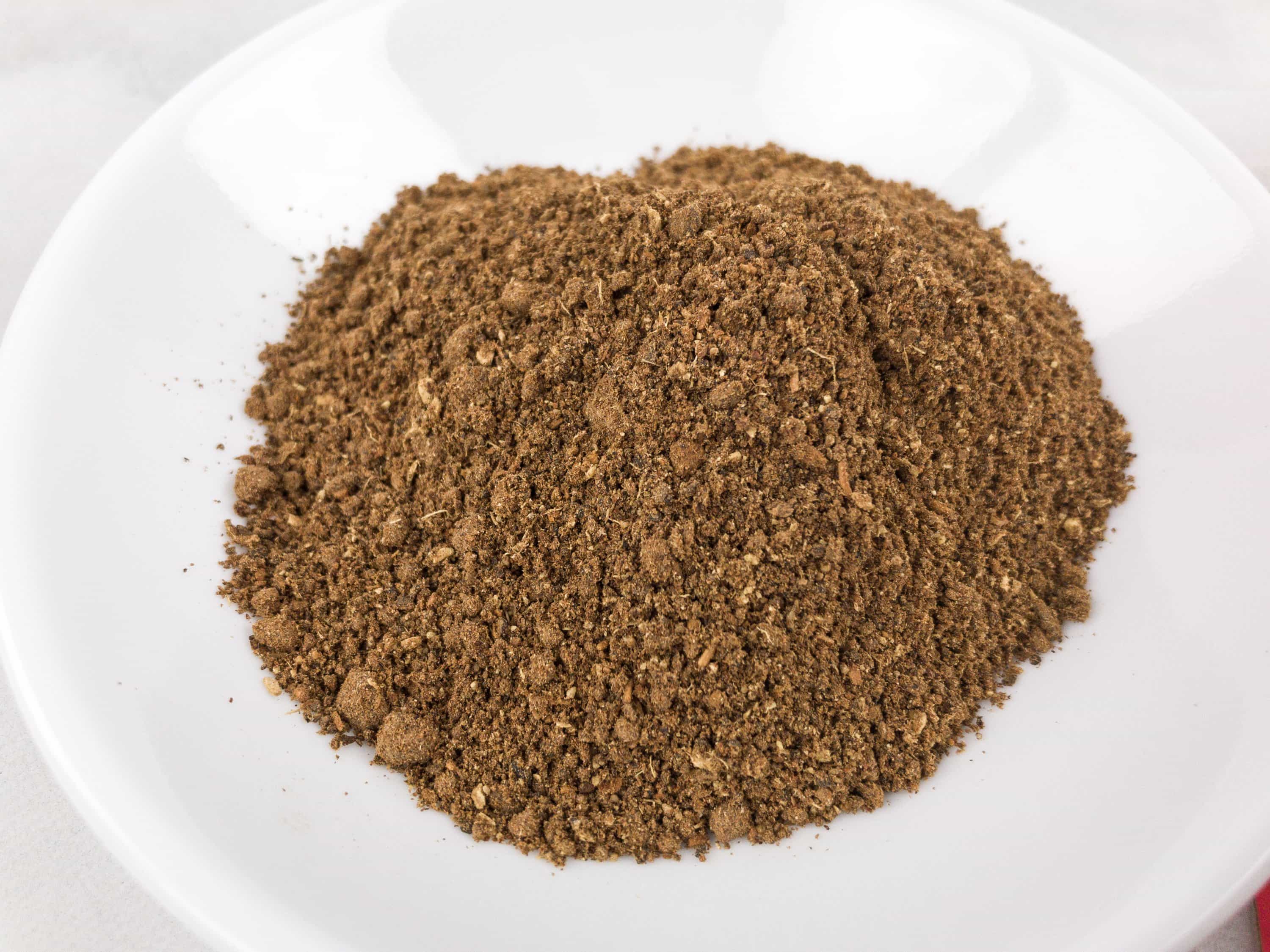 The freshness is apparent, as even this wholly brown blend has lots of variation in color, and it isn't over-ground into dust, either.
We used this blend to make a pumpkin pie — nothing fancy, just our modification of a standard recipe (we've been using a Libby's recipe lately, but adding a third egg and cutting the sugar from 3/4 cup white to 1/2 cup brown and white mix.
This blend worked well for our pie. It isn't a sweet, cinnamon-centric blend, and the earthy, spicy, and slightly bitter notes of the ginger, allspice, and nutmeg were spot-on for us, as we prefer our pie to be spiced instead of really sweet. I could also see this blend working exceptionally well as a five-spice substitute.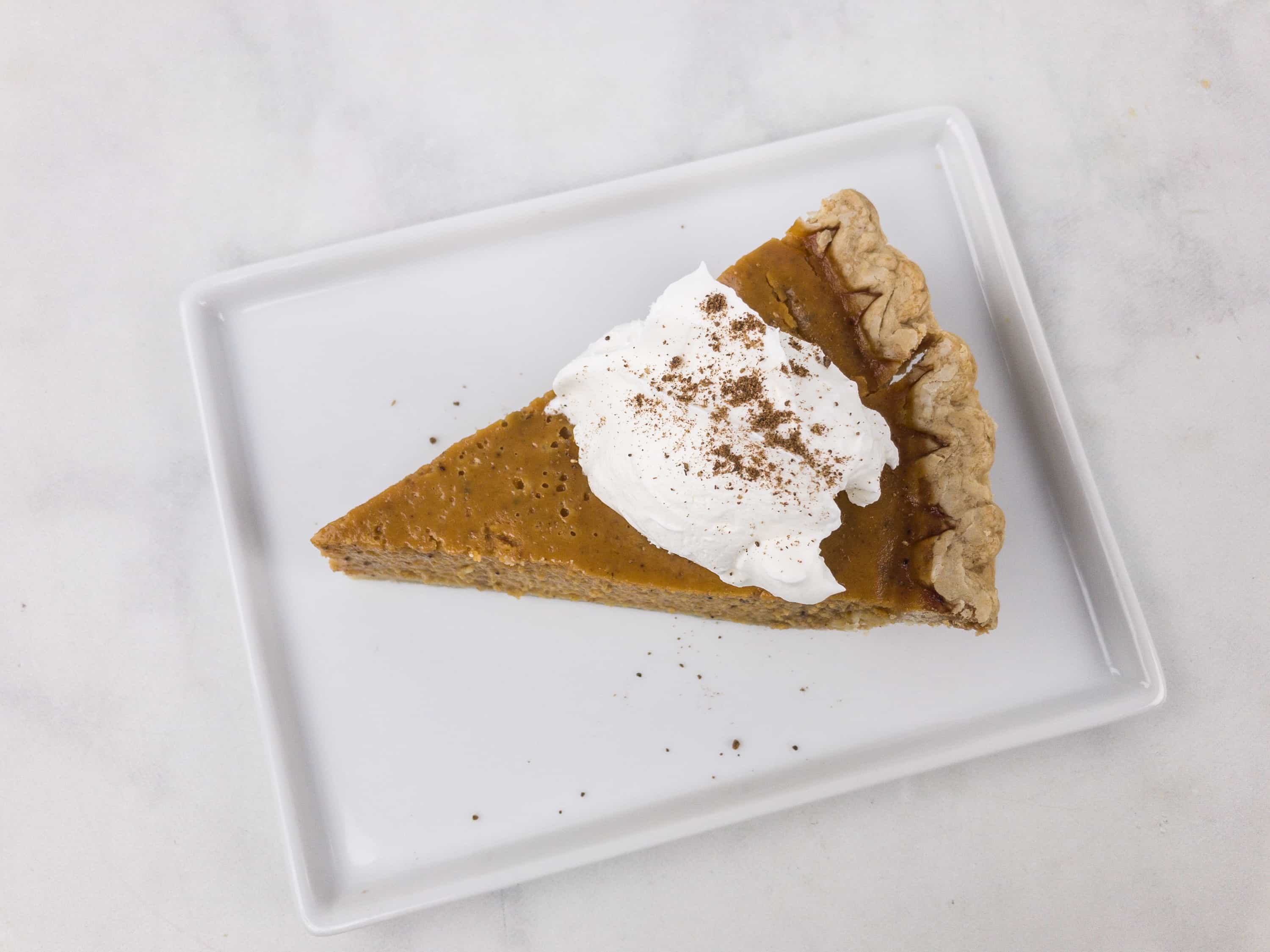 The spices also worked well for dusting the plated dessert.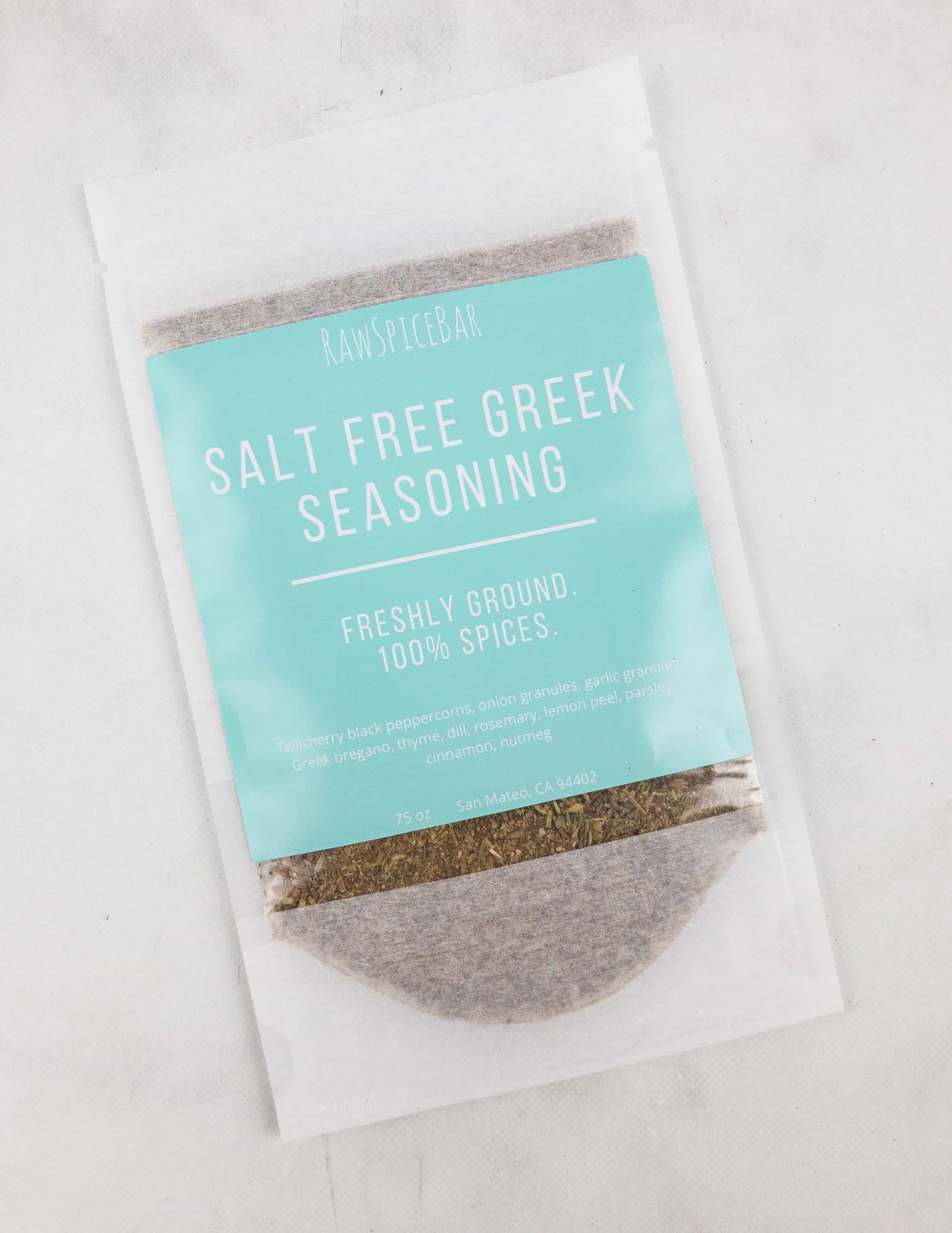 Salt Free Greek Seasoning: A classic blend of mediterranean herbs, onion, garlic, lemon, and spices.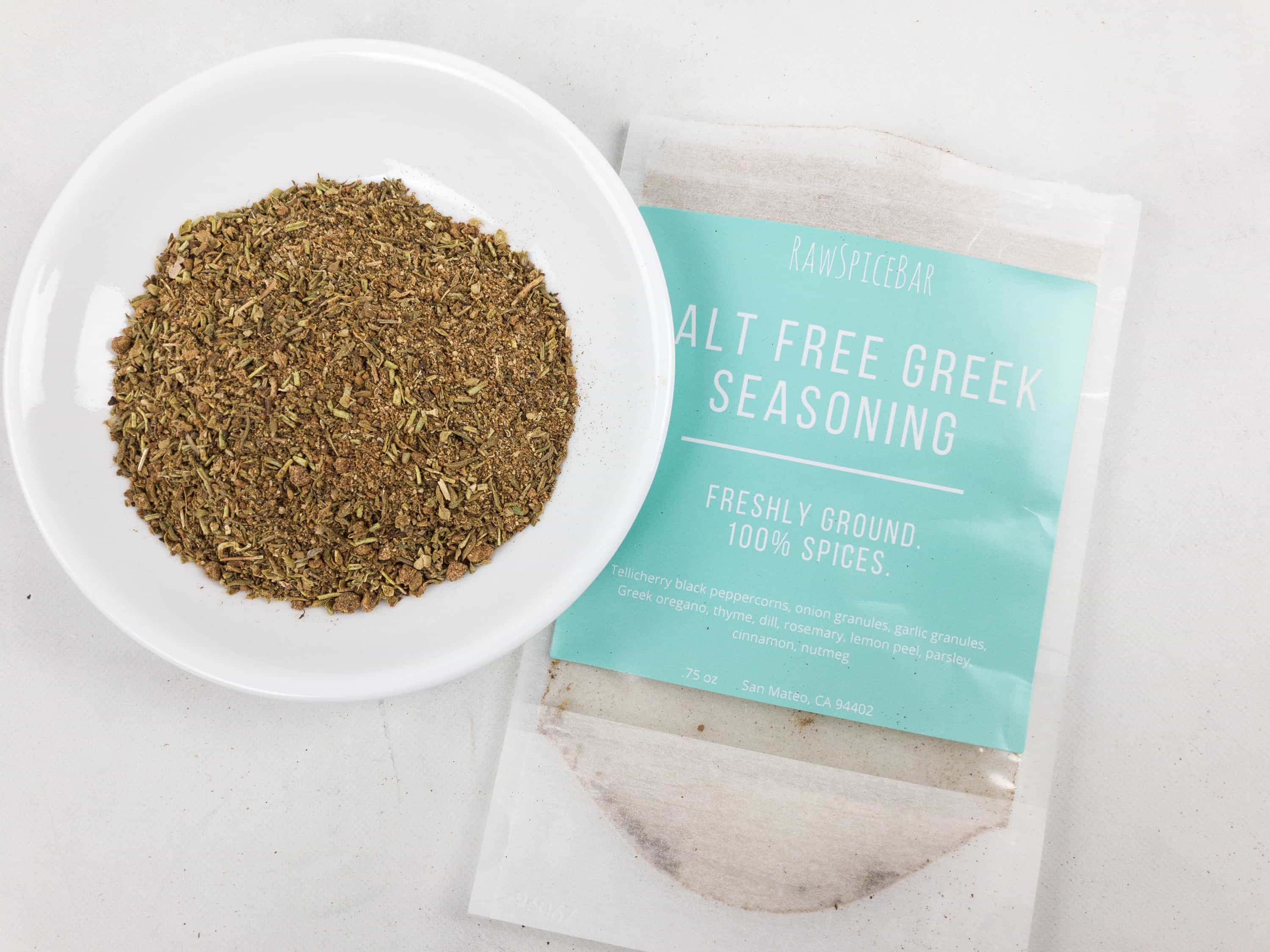 This blend would work well as a dressing mix, tzatziki spice, or meat seasoning. The cinnamon and nutmeg make it a great addition to lamb and beef dishes.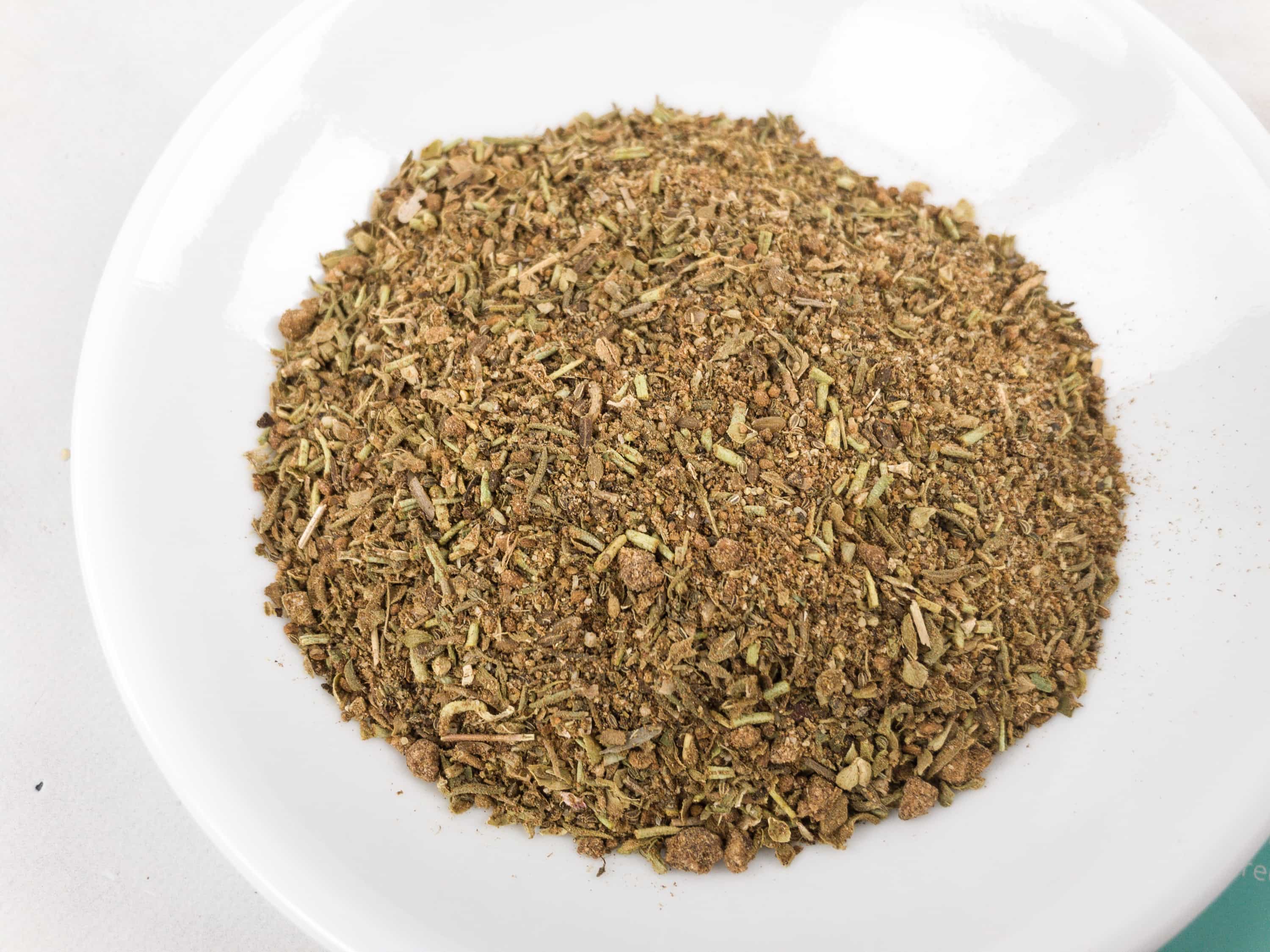 I love that you can see the individual ingredients in the spice blends, with tiny-leaved herbs left nearly whole amongst the ground spices.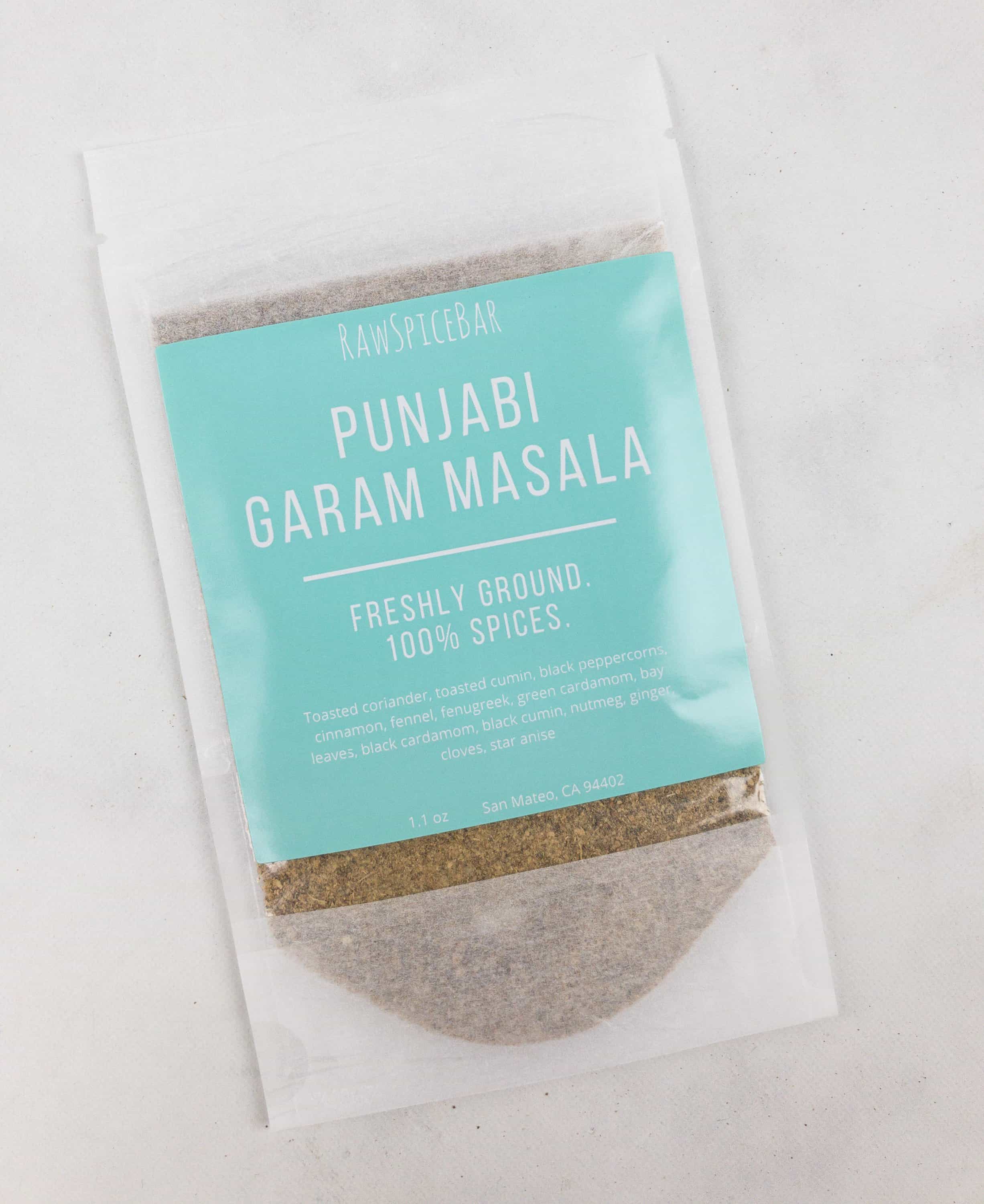 Punjabi Guram Masala: Garam masala is the all-purpose spice blend of India — many families have their own version, and it is often used in combination with curries or other blends.
As is traditional, the RSB version as plenty of black pepper, but it also has other traditional Indian seasonings to round out the flavor.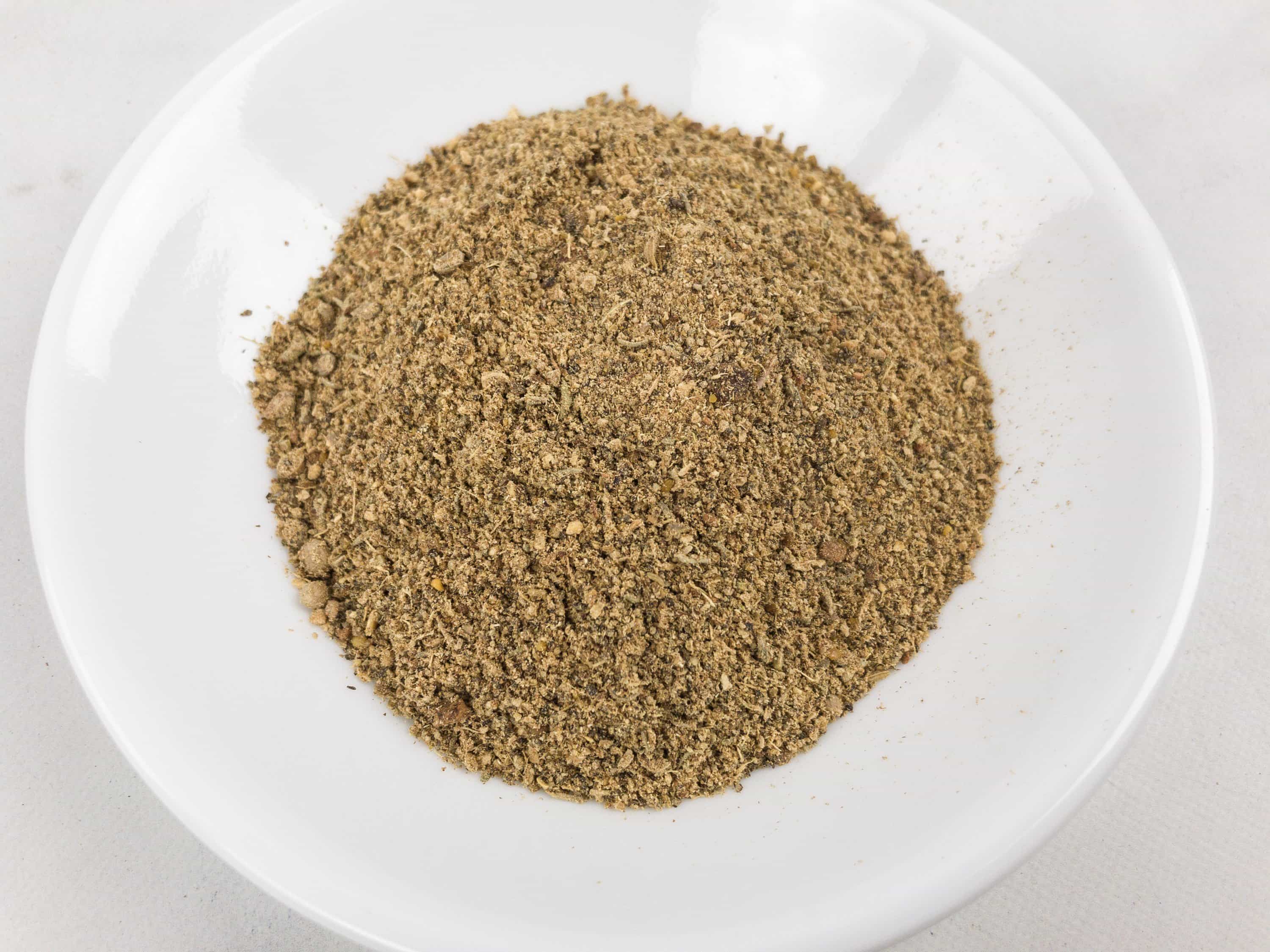 Instead of simply adding cardamom, they added both green and black cardamom, giving is both a vibrant floral quality and a deep smoky undertone.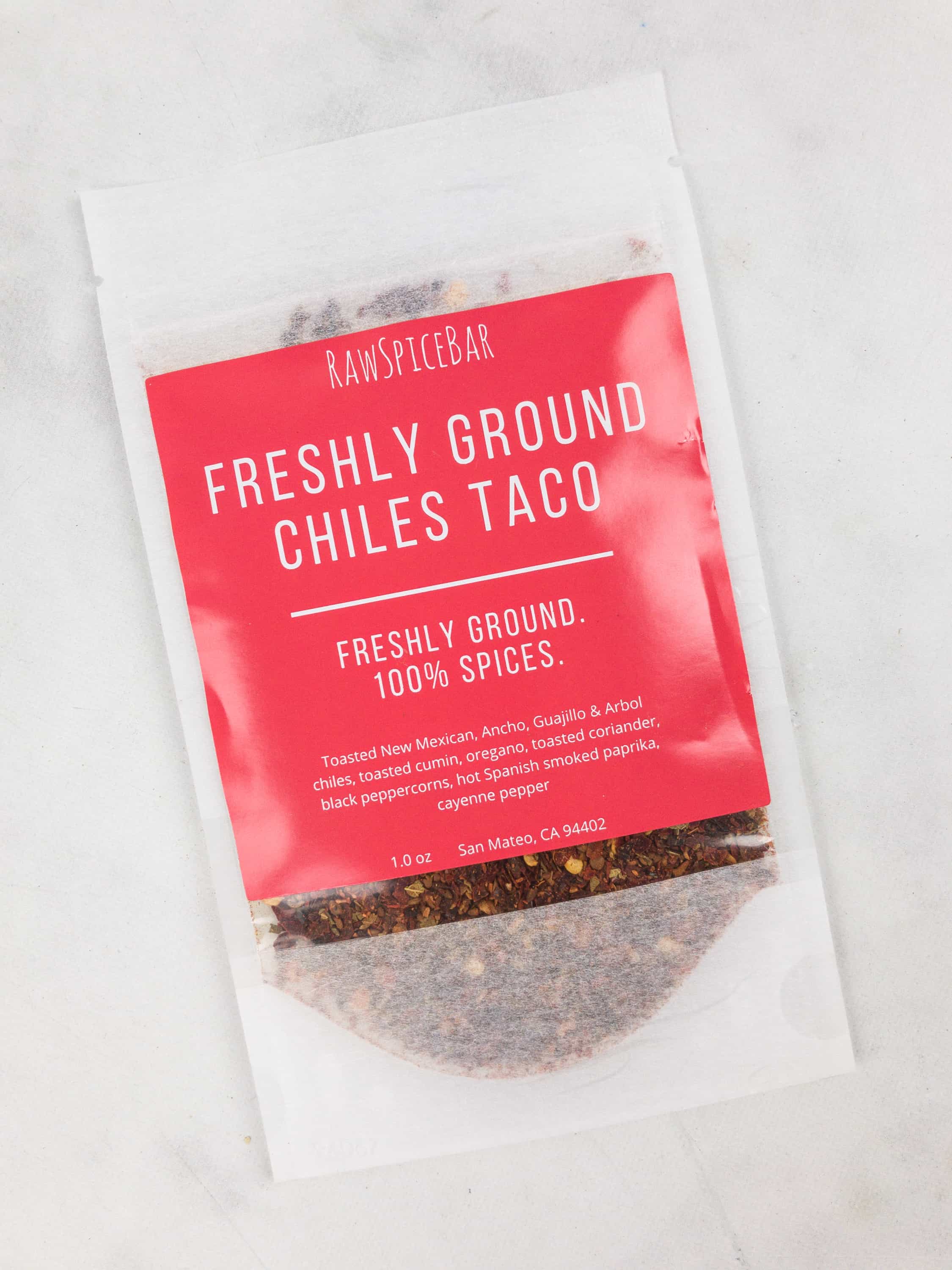 Freshly Ground Chiles Tacos: This is a Mexican food lover's dream! The blend combines toasted medium to very hot chilies with coriander, cumin, and oregano for a mix that has both lots of heat and richness.
The non-chili ingredients mean this blend can form the base for a pot of chili or fajitas without needing to round up any additional spices.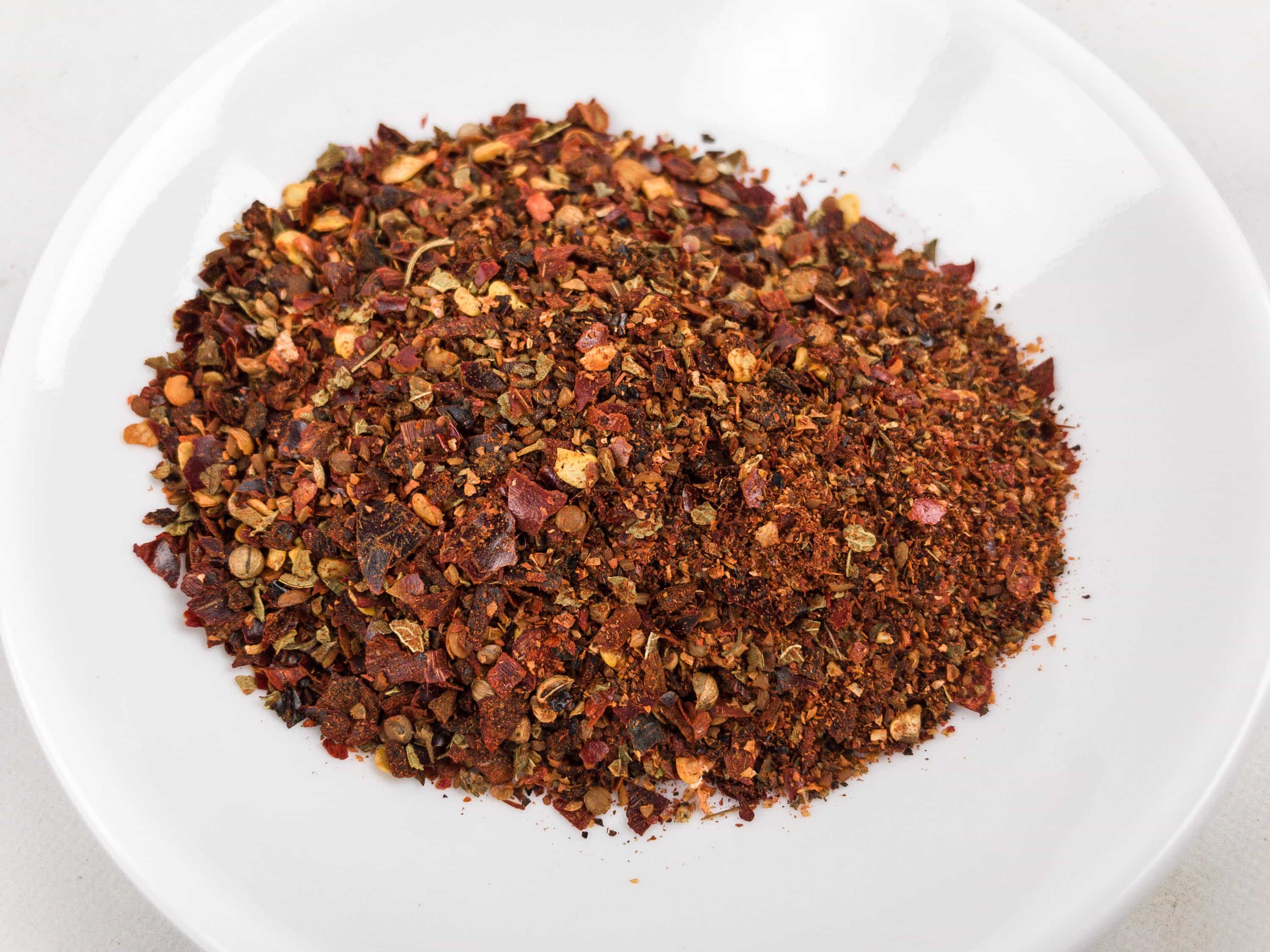 The flakes are left quite large, and you can even see some whole or near-whole coriander seeds.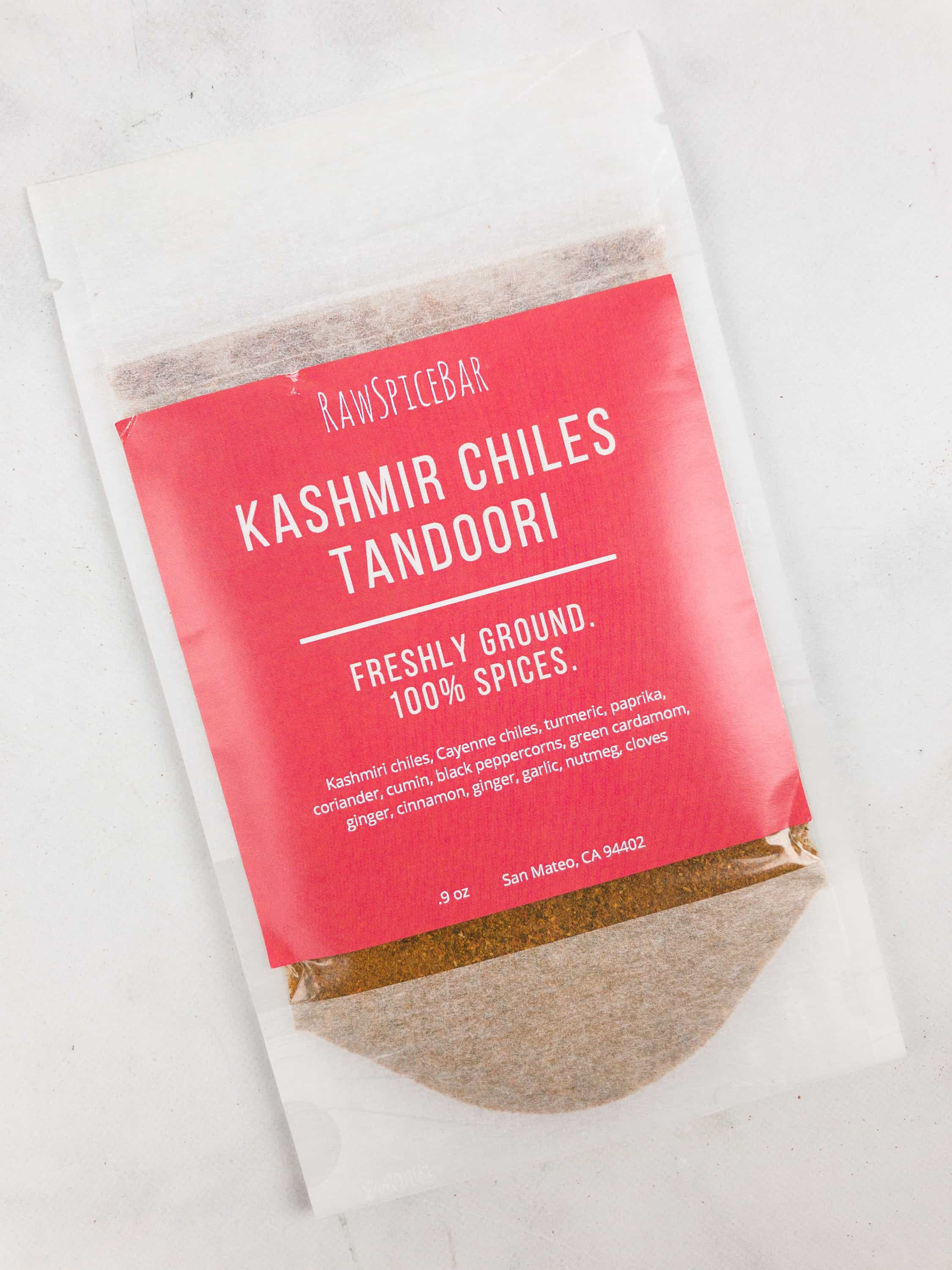 Kashmir Chiles Tandoori: A blend of Kasmir chiles and spices popular on the Indian subcontinent.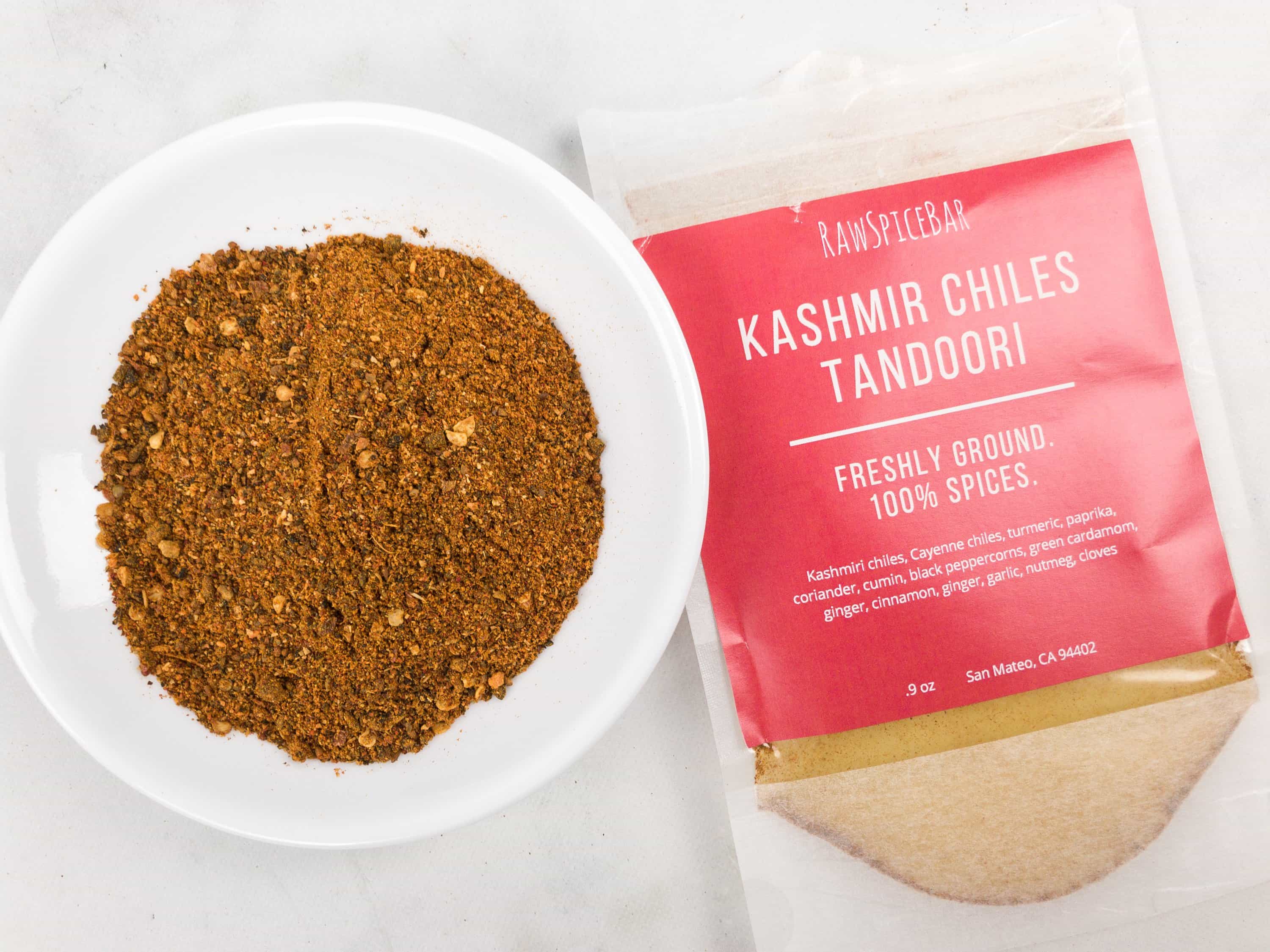 This blend has strong notes of garlic and green cardamom. The heat is subdued at first, then it becomes slightly spicy, with a strong end note of ginger and clove.
The pepper is ground much finer in this blend than in the Taco blend. It is appropriate for this blend, as Kashmir chiles are prized primarily for the bright red color they lend to food (think Tandoori chicken), and not their heat.
Shichimi Togarashi: A versatile Japanese spice blend, ideal for topping rice, noodles, coating rolled sushi, or as a general condiment.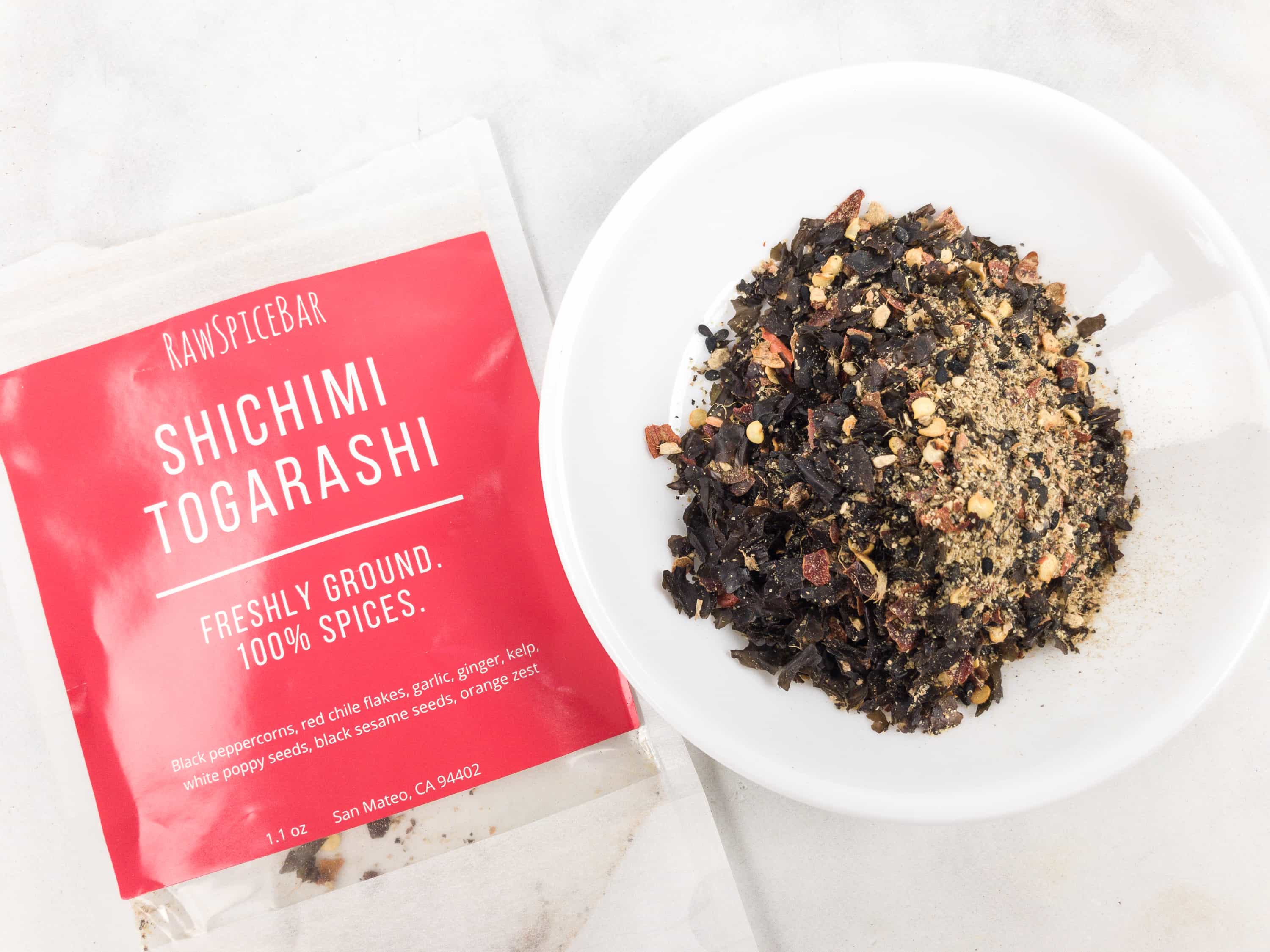 Though a bit spicy from the chili and black pepper, the blend presents a much more rounded wall of flavor. Garlic and ginger are very pronounced, but they are underpinned by an earthy note from the sesame and kelp.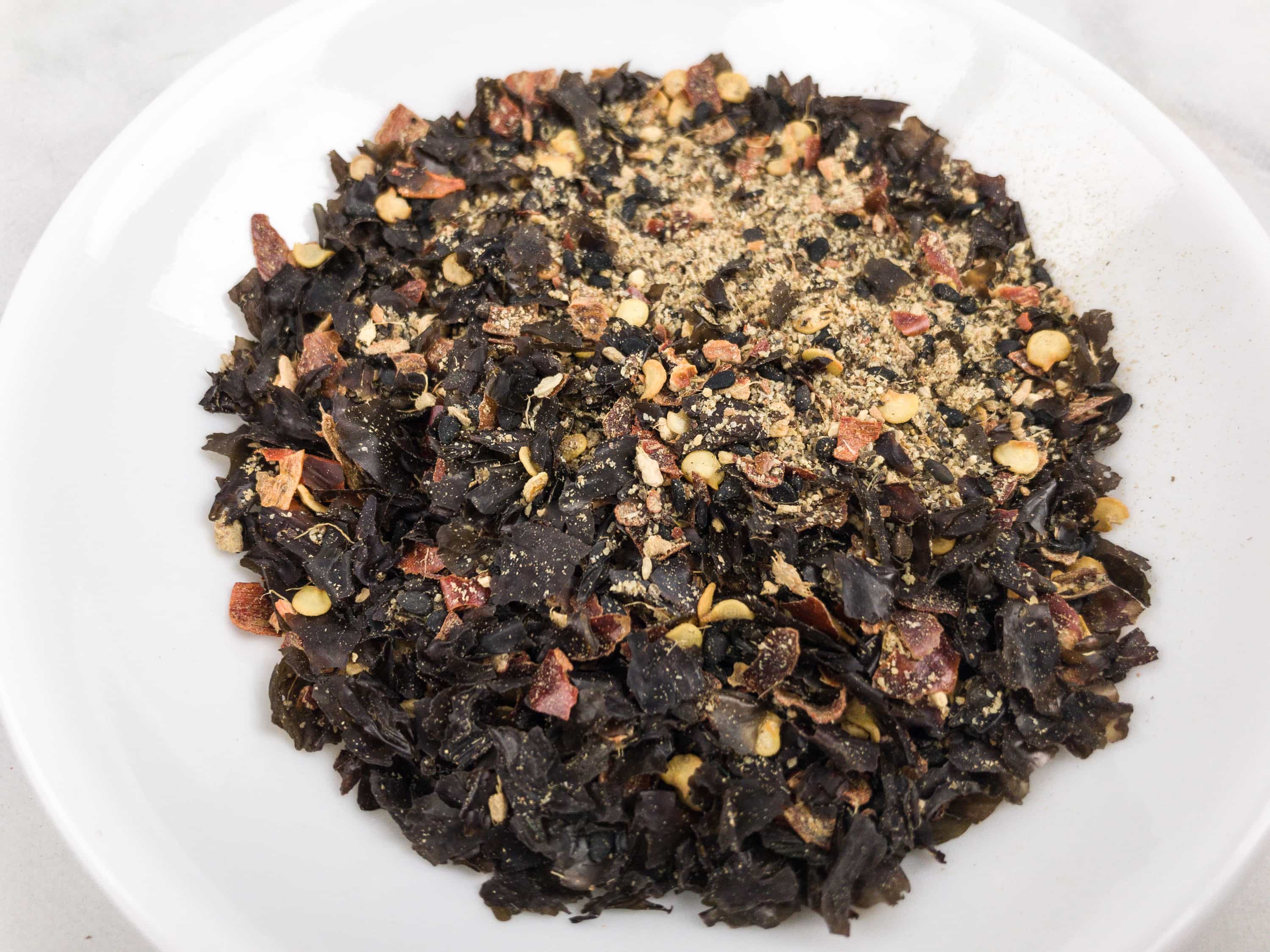 The big pieces of kelp add a dramatic look to the blend and also make it ideal as a rice sprinkle.
I loved this collection of spices! There was some good variety, but I was glad they included a couple from the subcontinent and a spicy Mexican chili blend to hit my favorites. I like the new format for several reasons. You get bigger packs of spices, they are from a mix of cuisines, and they arrive less frequently. This is a much more relaxed way to enjoy the spices, as I don't feel pinned into a schedule or obligated to make several dishes from a cuisine when I really want to try one. I also have enough to use the blends as a pantry spice instead of using it all for one recipe. The recipes are still available, but I can pick and choose from their searchable online recipe book instead of getting a single suggestion per spice.
The spices, of course, continue to be of incredibly high quality, and you couldn't beat the freshness and potency of without grinding your own. The intensity of the fragrance always gets me, and the expert blending is evident – the mixes are well-balanced and project tons of flavor. I'm always impressed at how well the selections capture the essence of a region and its cuisine. I love that they go a step beyond a generic characterization of a country's preferred spice profiles, instead delving into the distinct ethnic food traditions within a country's cuisine.
Which spice is your favorite this quarter?