Peachy Box is a monthly themed subscription box full of cute, trendy items that you might find at Forever 21, Sephora, Paper Source, or Urban Outfitters. Peachy Box is $34.99 a month and features 6-8 beauty and lifestyle items. Shipping is free to the U.S.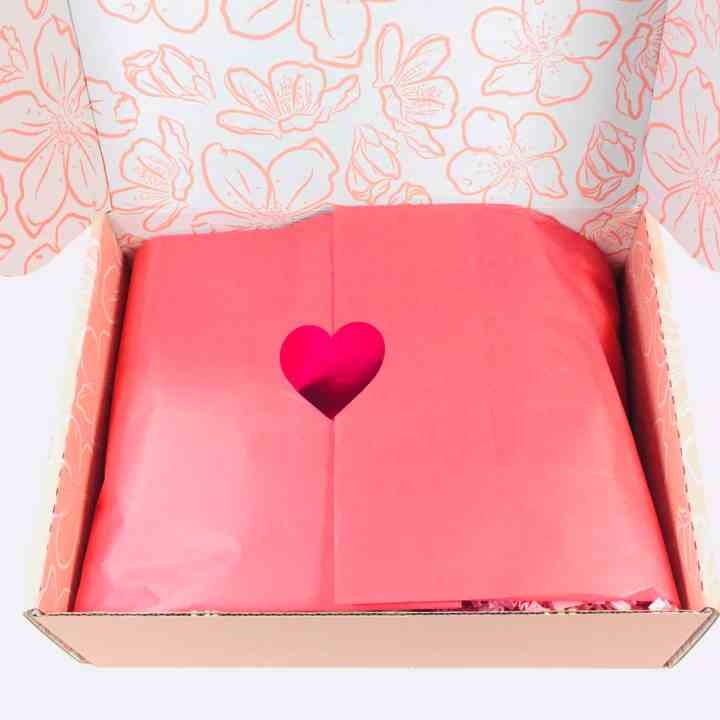 DEAL: Get 25% off your first box! Use coupon code HELLO. Cannot be combined with any other offers.
My items were nestled in pink paper squiggles and hot pink tissue paper sealed with a shiny foil heart. The presentation was lovely!
October's Peachy Box theme was Girl Power!
The product information card listed each item along with a bit of info and suggested retail price.
Everything in my box! The items were pretty and feminine and I couldn't wait to give them a try!
The card said to look for an additional surprise item and I found two ShGlam Hair Treatment Packs ($6 each). These promise to give a "self-steam" hair treatment at home. I thought the packaging was cute and it looks just like my daughters so I will give one to each of them!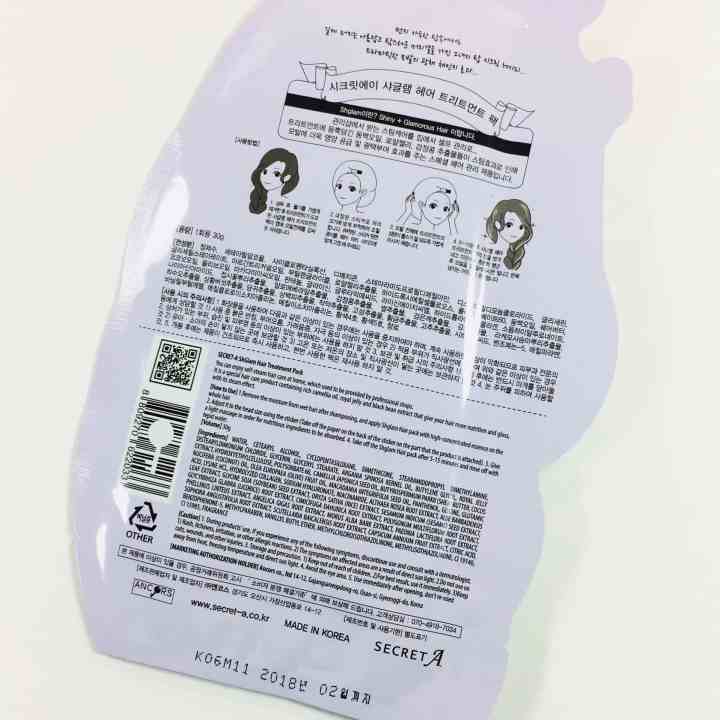 I was happy to find the ingredients and instructions in English on the back of this Korean-made item. Camellia oil, black bean oil, and royal jelly help add shine and nourishment to dried strands.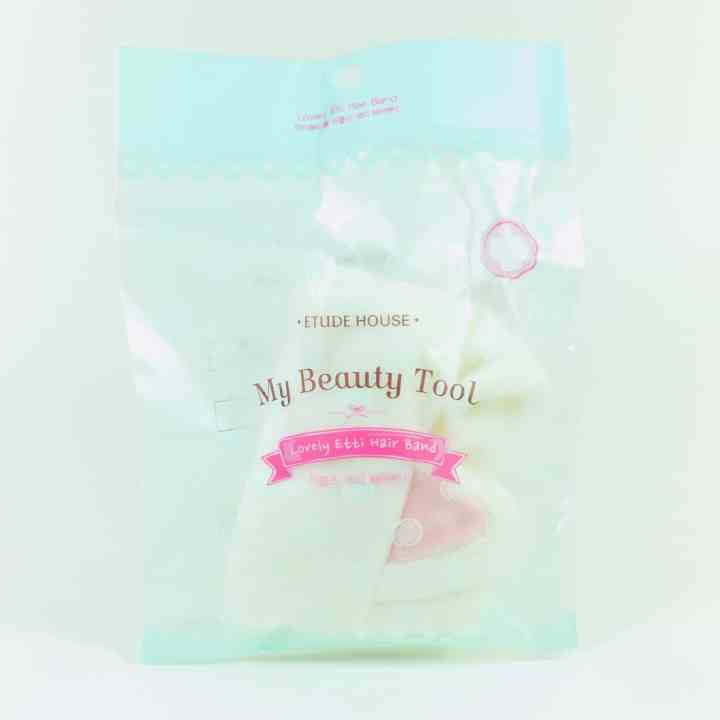 Etude House Lovely Etti Hair Band ($2.36) Since I am a sucker for all things cat related, I kind of squealed when I found this cat ear headband in the box!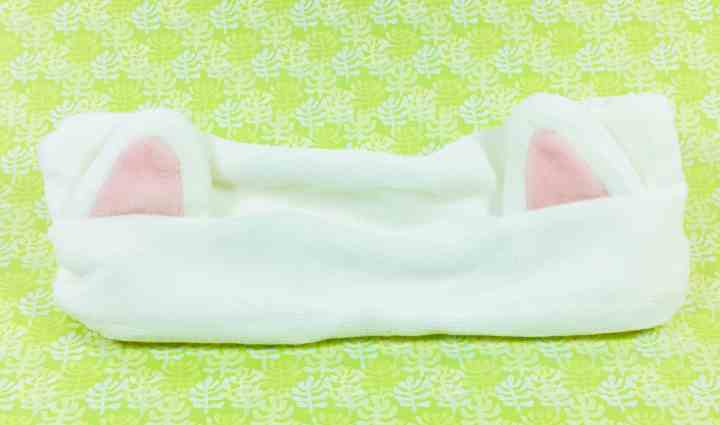 This product is actually different from the one listed on the card (Botanic Farm Polar Bear Headband). It kept every hair out of the way so I could use an eye mask (shown below) without getting gel in my hair.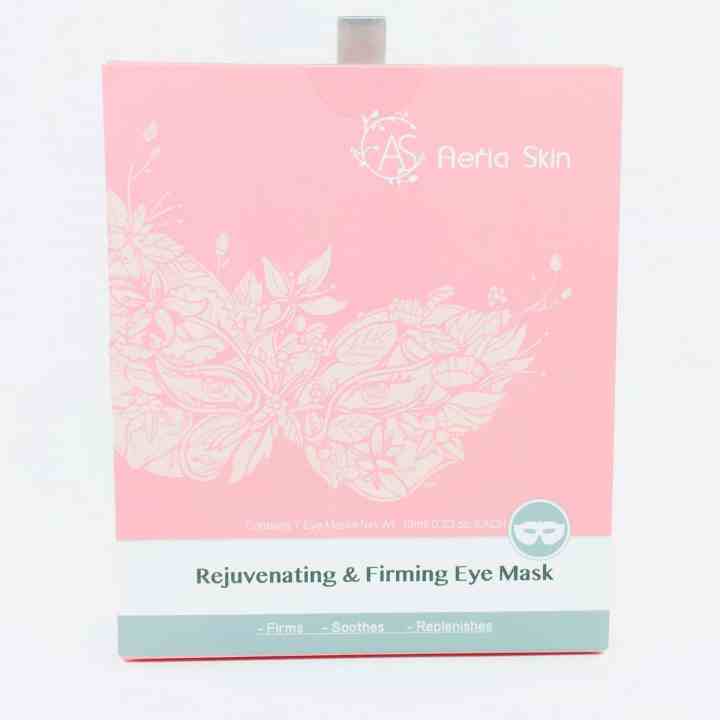 Aeria Skin Rejuvenating & Firming Eye Mask ($25.20) Wow, I'm used to getting one or two masks in a box but a whole pack of 7? Amazing!
The box slid open like a little drawer to reveal all of the masks inside.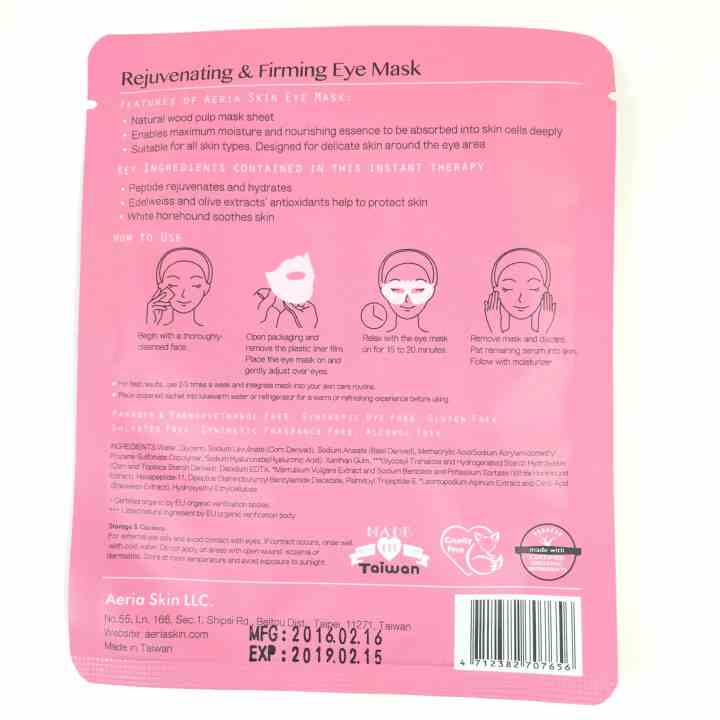 I found instructions in English on the back of the pack. I placed on my face (it mainly fits around the eyes and cheeks) and watched a show while reclining on my couch. It felt kind of cooling, and I should have placed the mask in the fridge for a bit to intensify that sensation. I don't know if it made a difference on my lines and bags but it was a nice treat.
Botanic Farm Melting Heart 2-Tone Balm ($18) Subscribers will receive one of three shades. I received No. 2.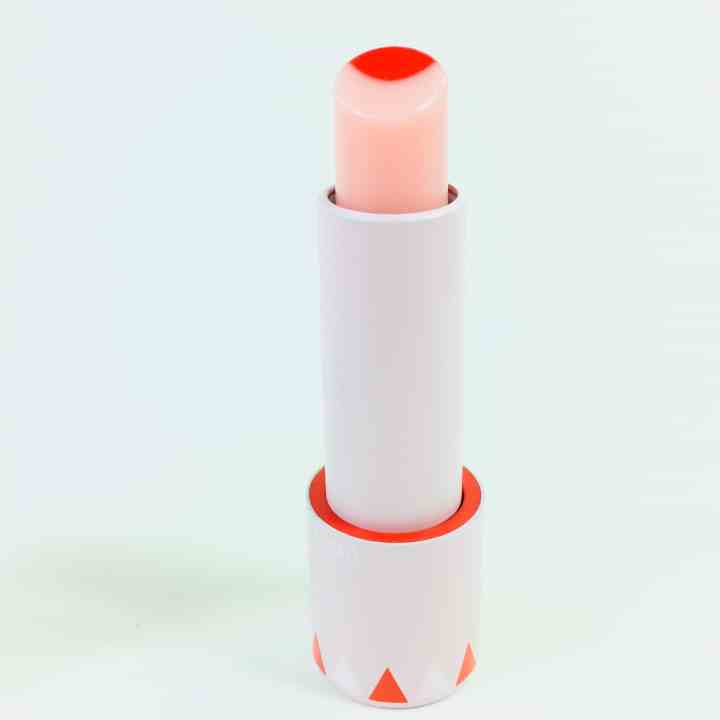 No. 2 is also called "Tomato Gelato" and is described as "a warm-toned red that blends perfectly with a pink balm." This type of lipstick is supposed to make it easier to achieve the gradient lip look – darker on the inside of the lip, lighter as you get close to the lips edges. I have very small lips so this look isn't for me but I just blended everything together after applying. Tip: When applying to the upper lip, turn the lipstick upside down to get the gradient look.

Here's No. 2 swatched on my arm. It was very moisturizing and didn't last very long but I thought the color was good as we transition into fall.
I've seen lots of macaron lip balms lately but this is the first I've seen for hair! Milk + Sass Macaron for Hair ($12.99).
This brush is supposed to quickly and painlessly detangle hair. It can be used on long hair, short hair, wet hair, dry hair, and so on, even synthetic hair!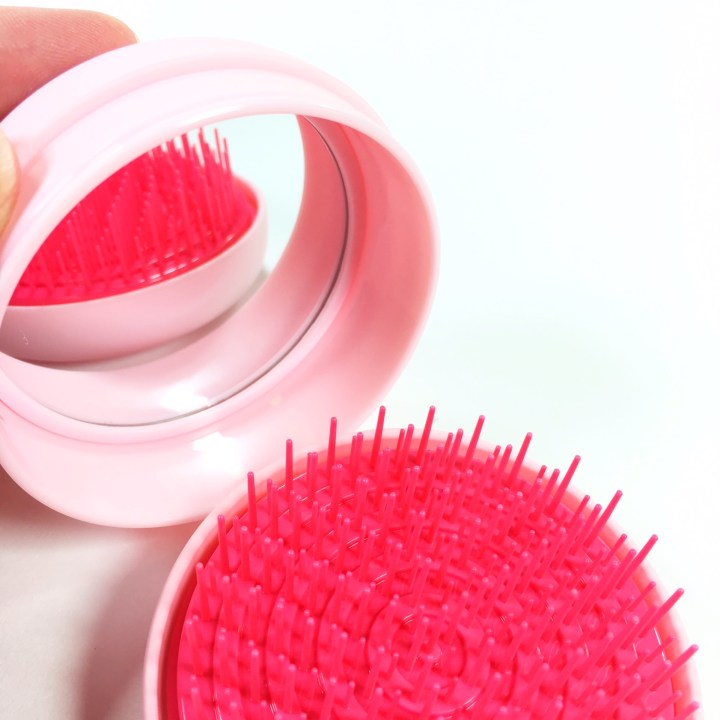 The lid features a handy mirror so this is totally perfect for stashing in a purse or backpack for on-the-go hair care. I love the fact that I feel like I'm getting a scalp massage every time I use it!
By Lilla Boss Lady Hair Ties ($15) I have short hair and never put it up but I like the fact that these hair ties double as bracelets!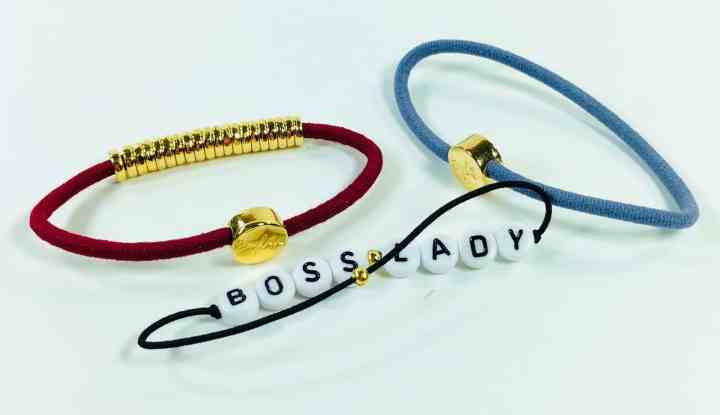 They are pretty and practical, plus they feel substantial.
Peachy Box, you've done it AGAIN! I thought the items were adorable and they fit the theme perfectly. I was also happy with the quality of the items as they didn't feel like cheap products meant as filler. My October Girl Power box had a value of around $73.55, not including the hair masks (since items may vary) but with the masks the value jumps to $85.55, which is more than two times the cost of the box! All of this month's products were cute, useful, and perfect for pampering, and I like that they were girly AND practical. Great job Peachy Box!
What do you think of Peachy Box? Let me know in the comments!