PB&JEALOUS brings the hand crafted goodness of natural butters and jams right to your door. Their chef pairs them for optimal deliciousness, and sometimes there are treats beyond nut butters and jams included. The box we will be looking at today is $25 a month and delivers small batch nut butters, preserves, jams & jellies. Below is the selection that came in this month's box.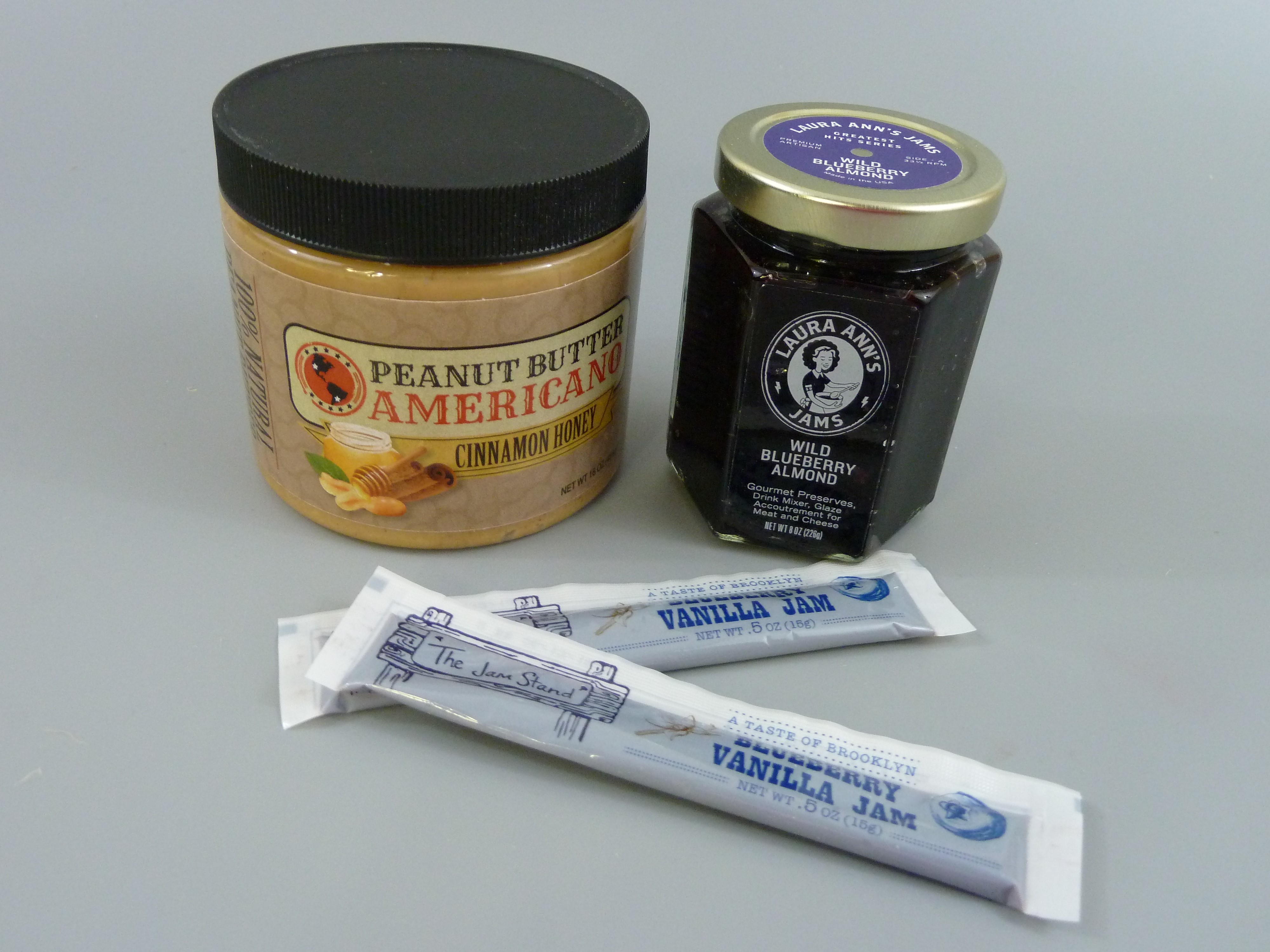 DEAL: Get 15% off your first box. Use coupon code HELLOSUB15.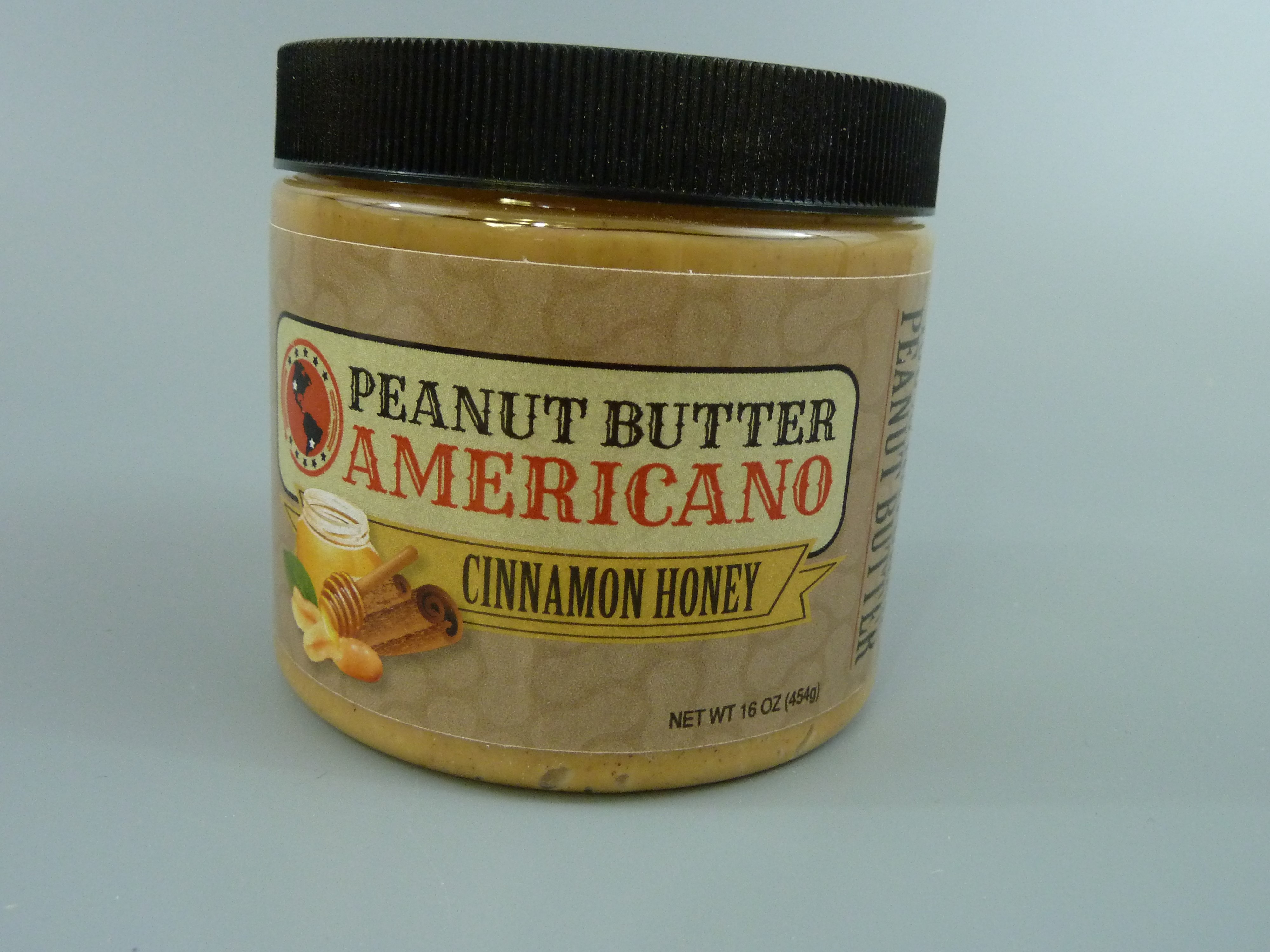 I am in LOVE with this Peanut Butter Americano Cinnamon Honey. It has bumped other peanut butters from my list and I am looking forward to enjoying this entire jar!
It is made of roasted peanuts and is 100% Natural. Even sweetened with honey, it is only 2 grams of sugar in a 1 oz serving.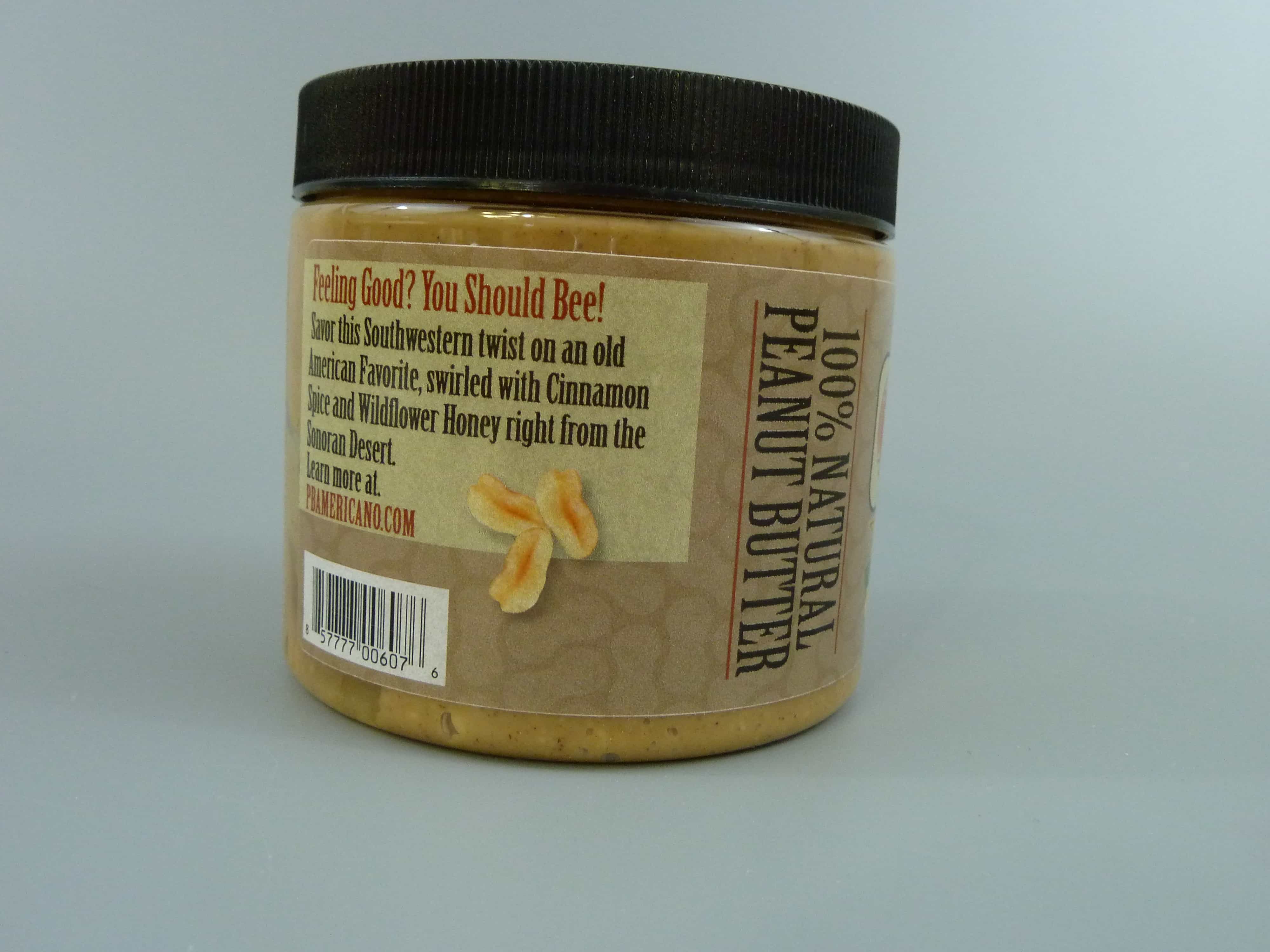 The southwest twist of cinnamon and honey makes it absolutely deeeelicious.
I generally prefer smooth peanut butter, but this crunchy version was amazingly good.
From a jam perspective, two varieties were included. This Wild Blueberry Almond preserve by Laura Ann's is positioned as a great accompaniment to more than just a PB&J sandwich. Love the extra ideas to use this with meat and cheese, in a drink, or as a glaze.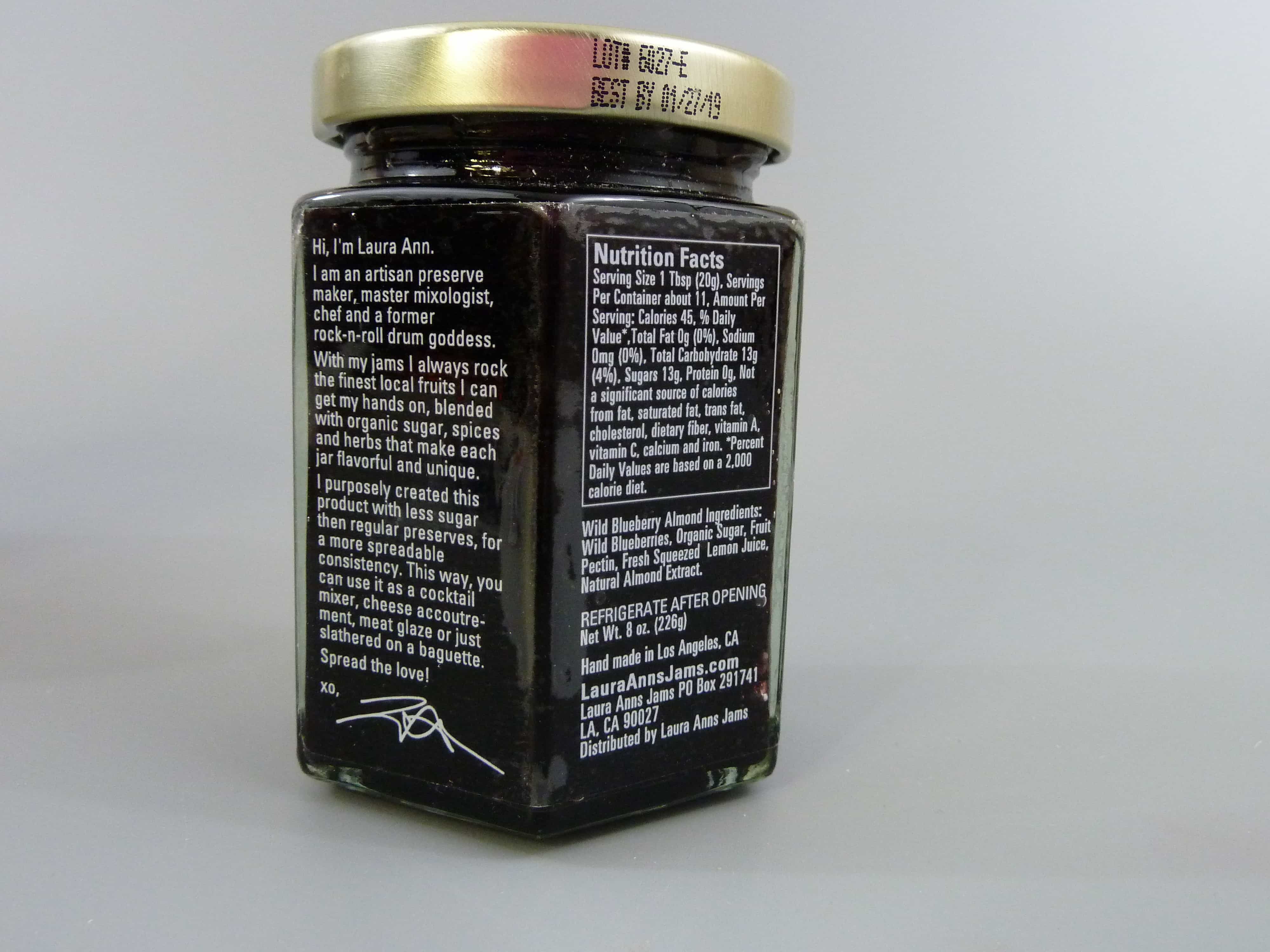 The label went beyond nutrition facts, which list Wild Blueberries as the #1 ingredient. It also talked about the maker of the product and its organic ingredients.
Upon opening the bottle, I was VERY pleased with what I found inside. Just take a look at how big those blueberries are! And yes, they are as good as they look!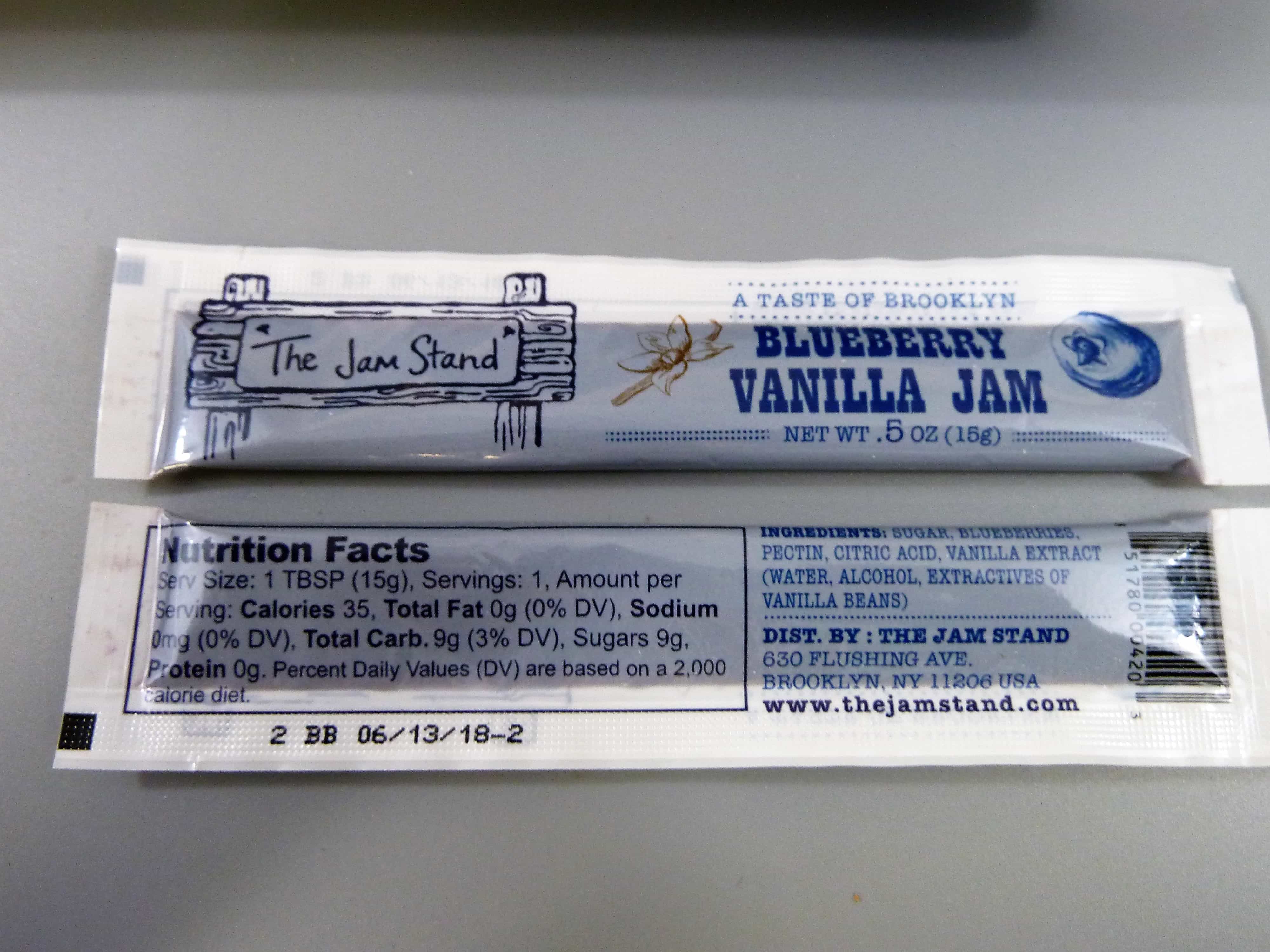 The second variety was this Blueberry Vanilla Jam. At first I thought to myself, two blueberry jams??? But the reality is they are different enough to not feel monotonous. Plus, the convenient packaging makes these to go packs ideal for lunch bags.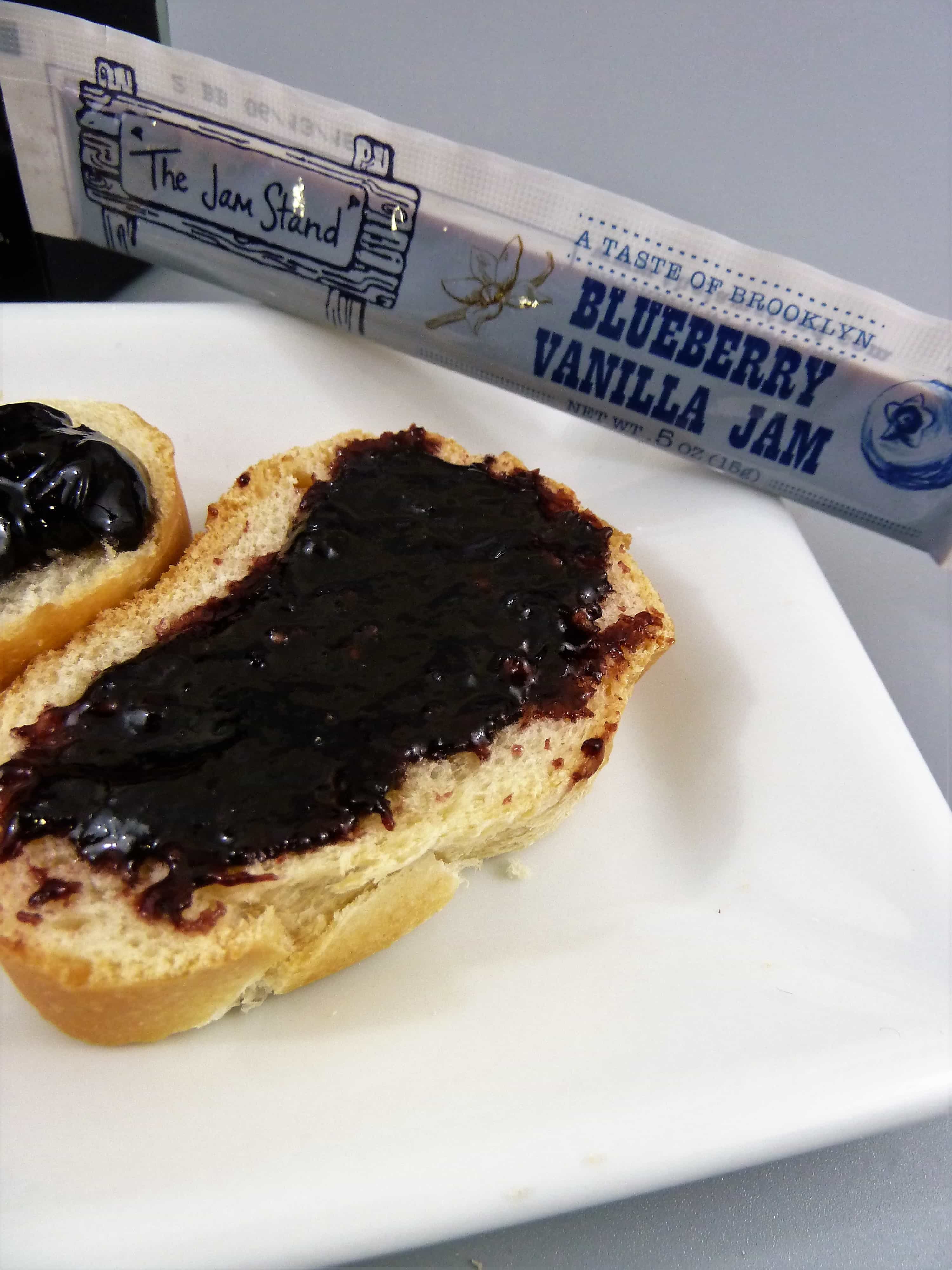 This one was a thinner consistency than the preserve, being true to its jam status. It was very nice on the bread slice.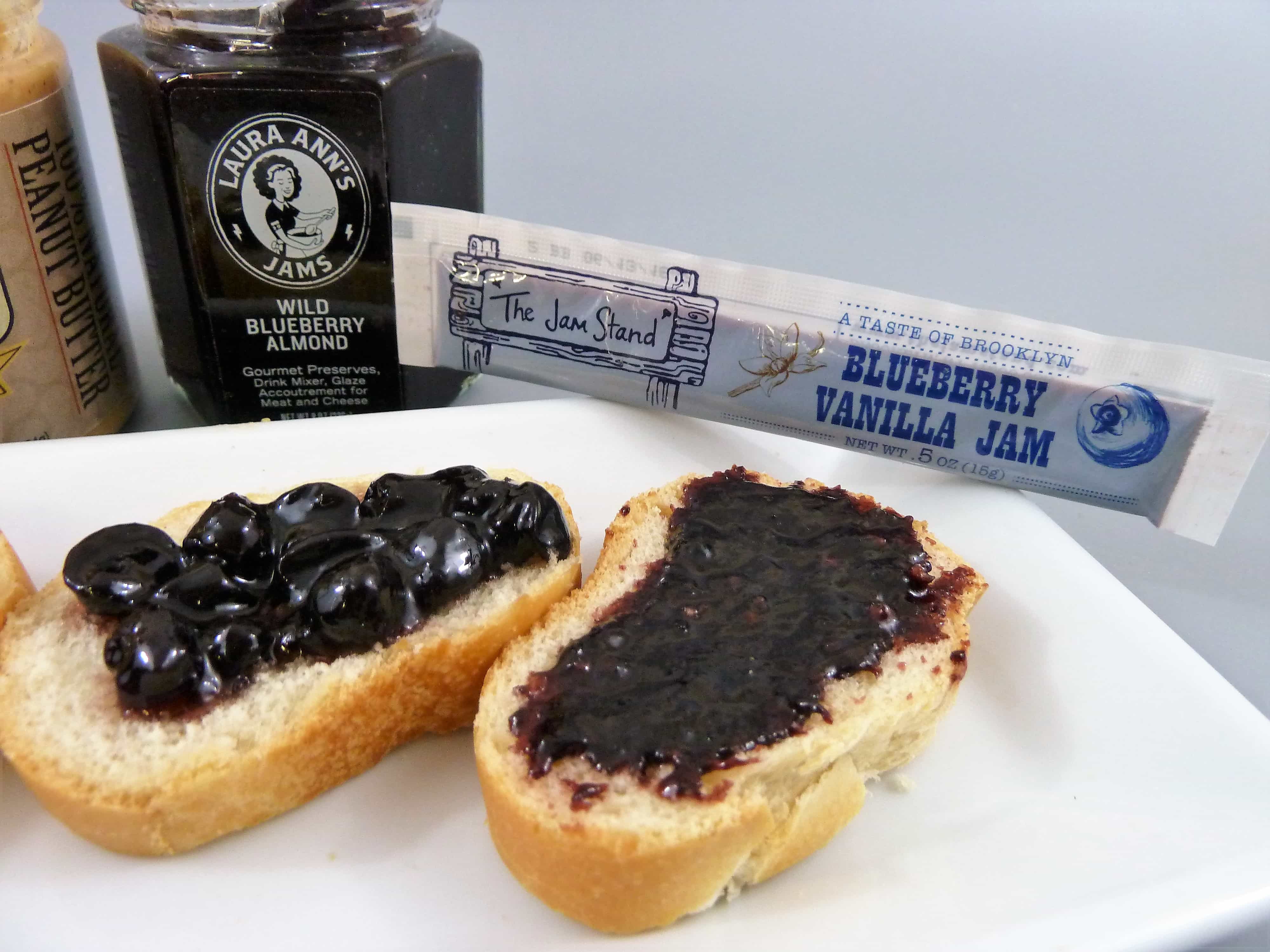 You can see the preserve and jam very clearly in the photos.
Collectively, these products were very tasty and made an excellent addition to my cupboard.
What did you think of this month's PB&JEALOUS?