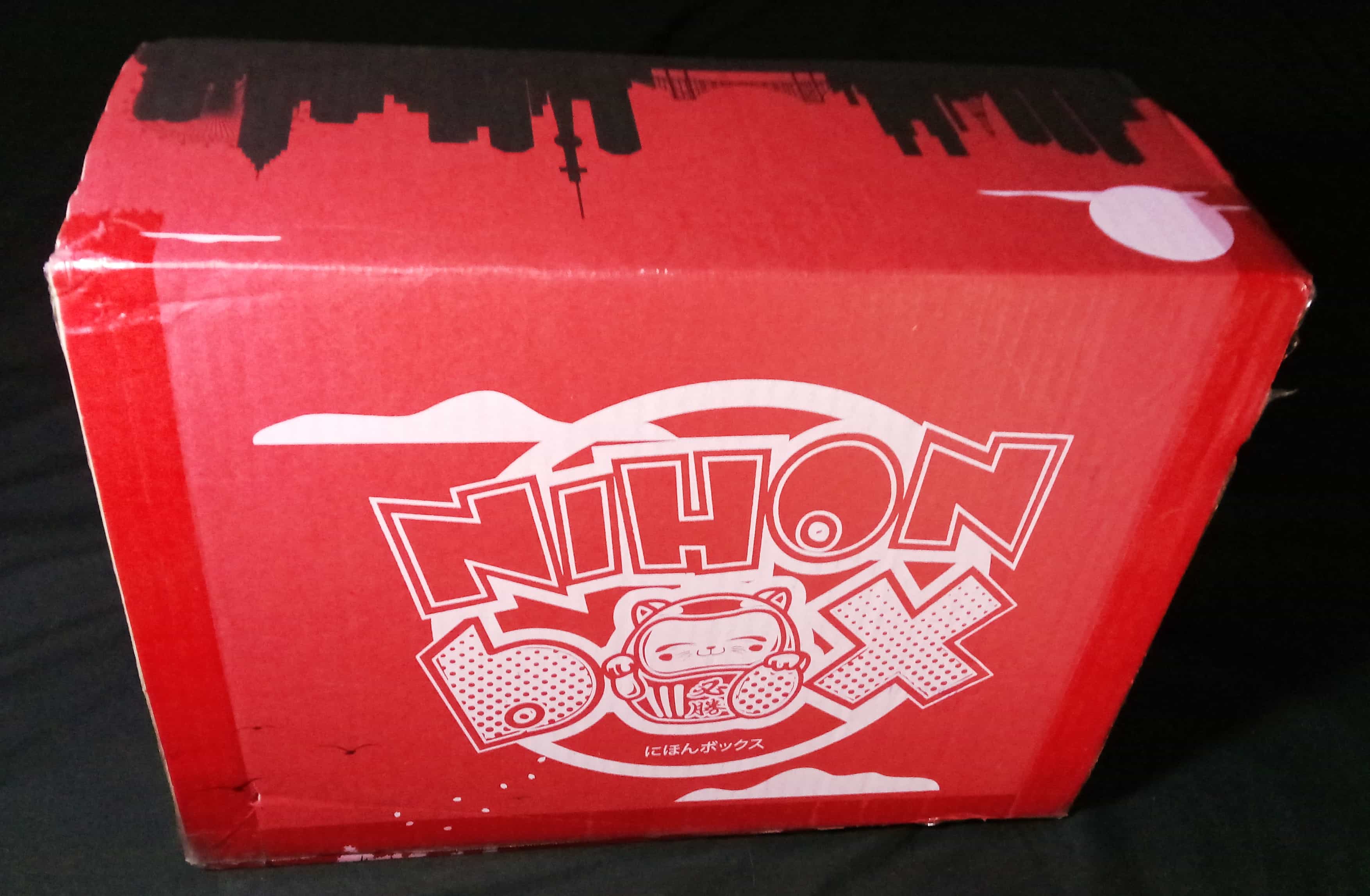 NihonBox is monthly subscription box that's full of the best and original goodies from JAPAN! For $33.49 per month, you'll get 7-10 goodies from Japan like exclusive figures, stuffed animals, plush toys, as well as kawaii Japanese accessories!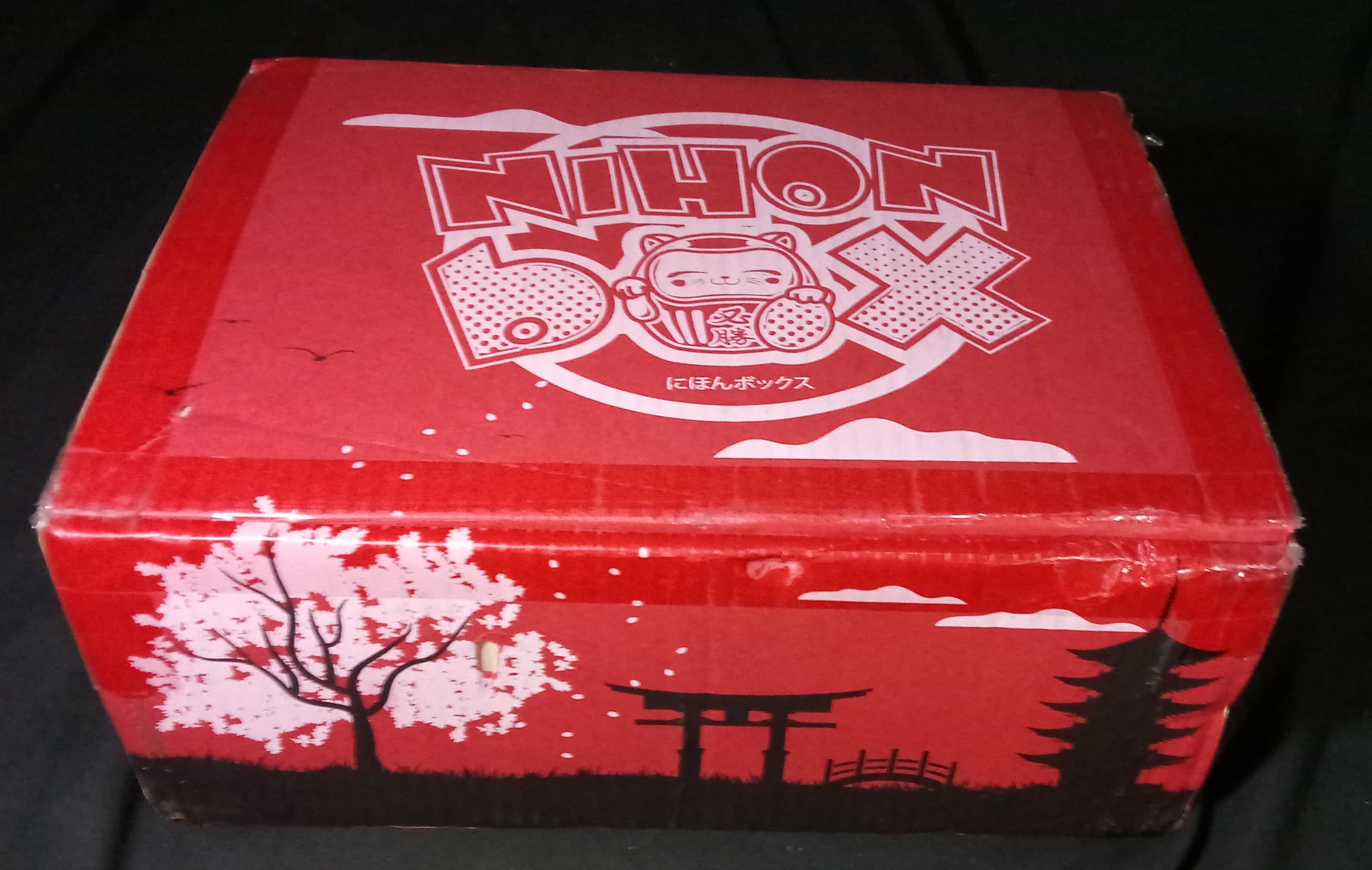 DEAL: Get $3 off your first box! Use coupon code HS3OFF.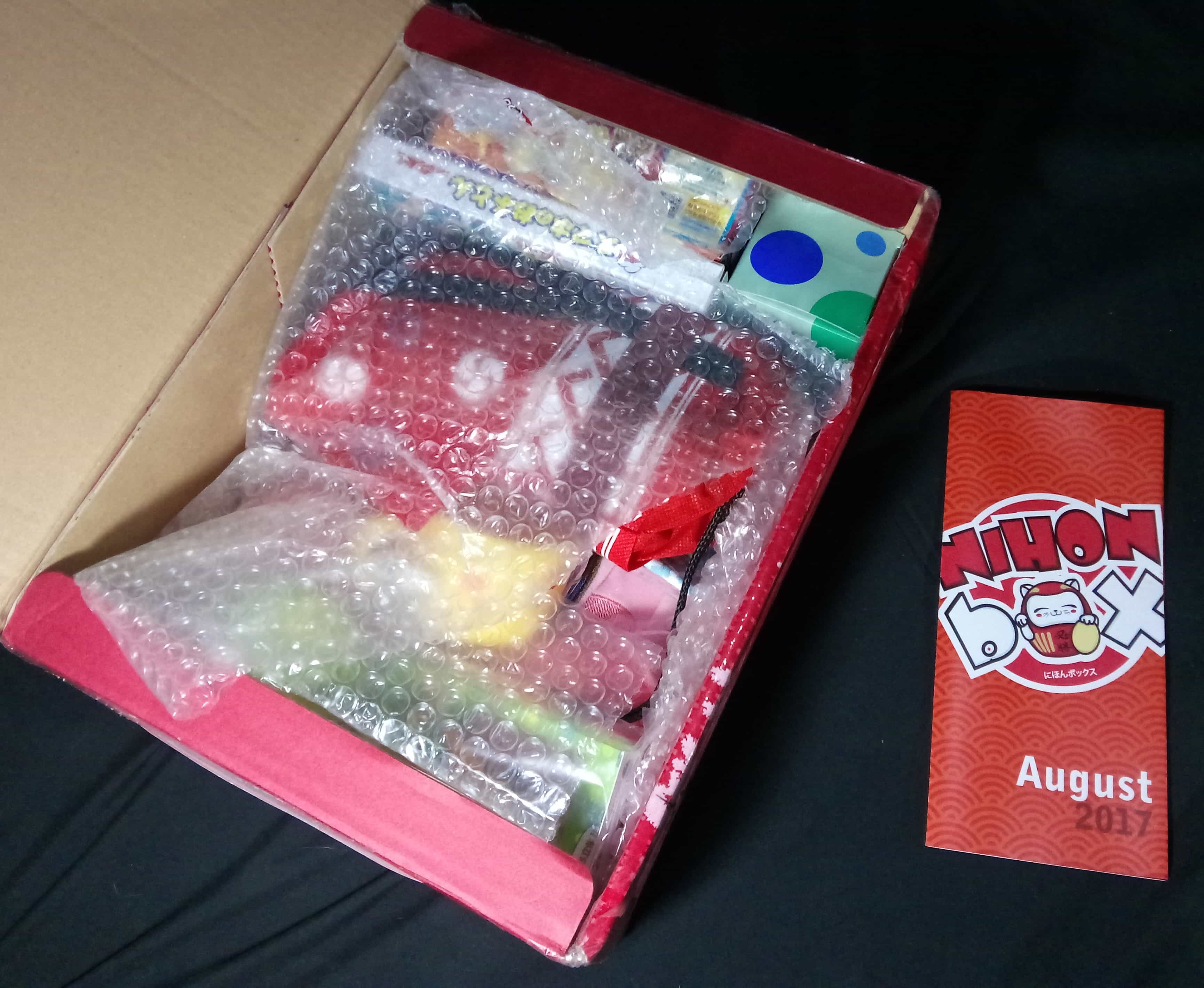 This box is huge, and I'm happy that it was filled to the top. No wasted space in the box means more value for otakus like me!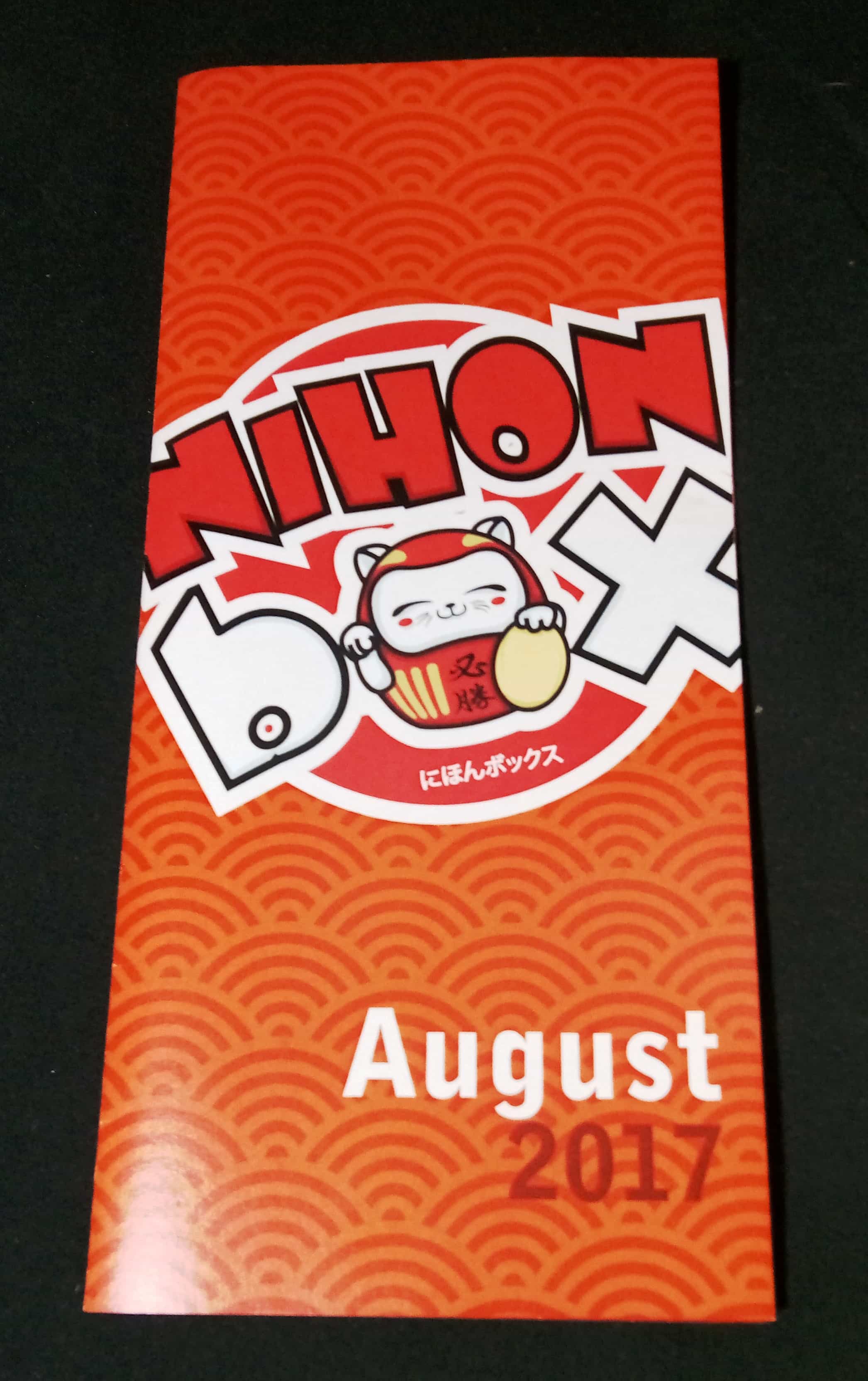 A tri-fold booklet is included in every NihonBox. The theme for this month is Japanese Summer.
A short welcome and thank you message from NihonBox.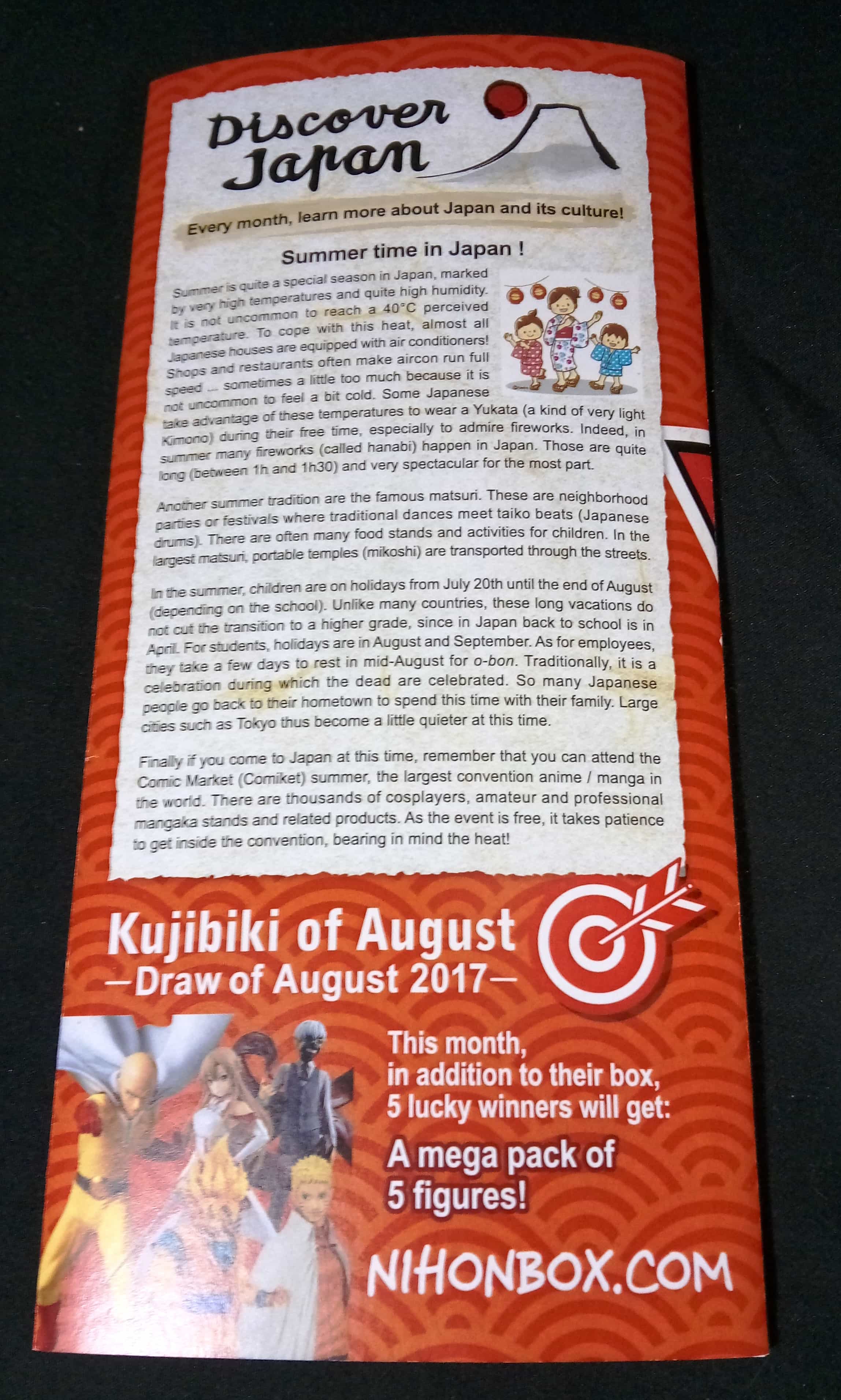 The back of the booklet contains featured articles about the Japanese culture – this one talks about how the Japanese spend their summer vacation.
The center of the booklet comes with a very detailed item list!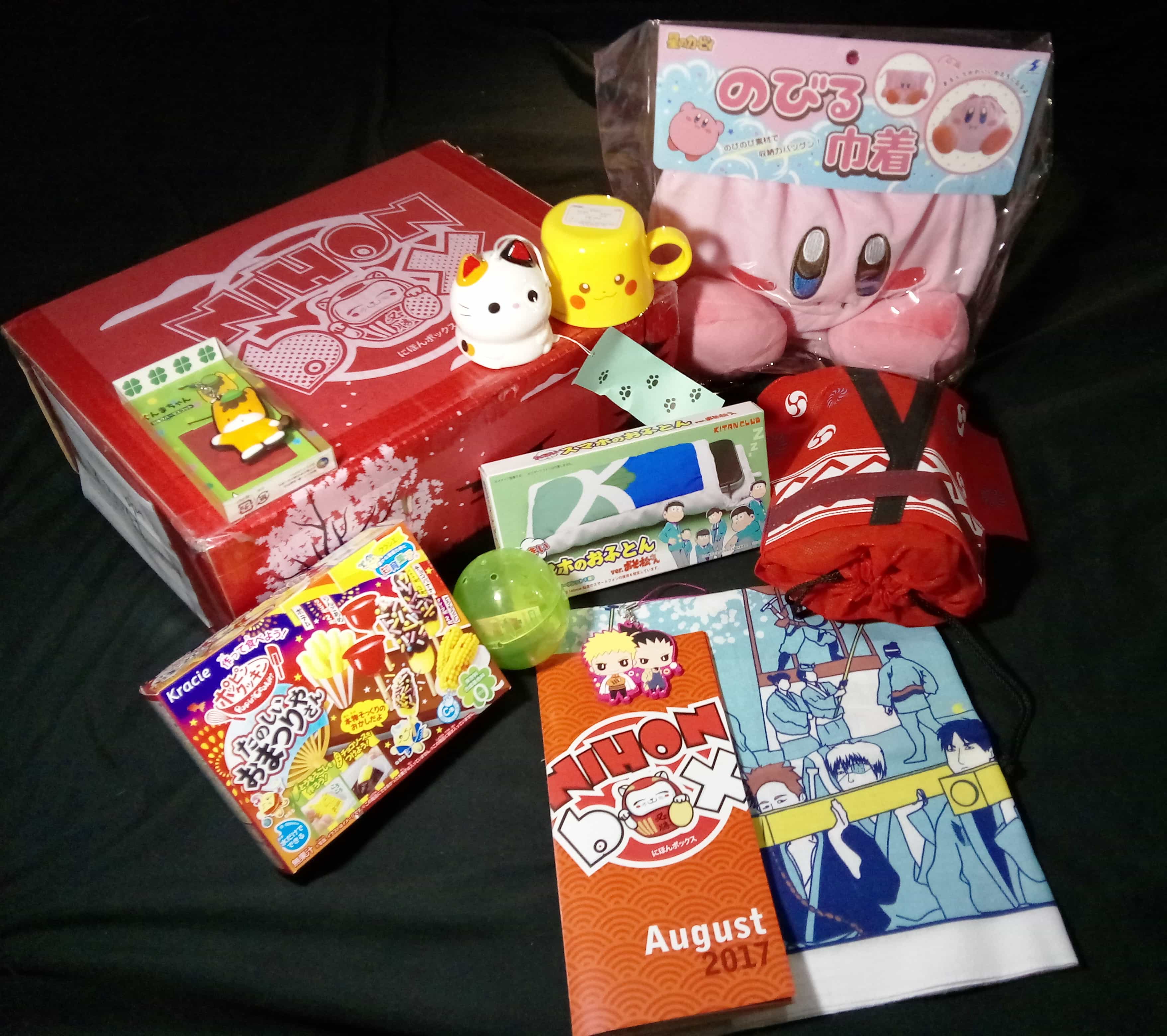 Everything in my August 2017 NihonBox!
Kracie Matsuri Kit. My daughter loves watching DIY snack kit video tutorials on YouTube, and she was thrilled to see this included in my box.
This kit includes all the ingredients to make the following candies: choco banana, corn, toffee apple, and french fries.
My daughter doesn't want me to get started with it yet, so I promised we'll do this project this weekend. Here's the tutorial if you can't wait to see our finished product.
Furin Made in Japan – Cat. If you see Furins hanging near doors and windows in Japan, it only means summer has started. I was excited to see this porcelain Furin in our package since we love cats!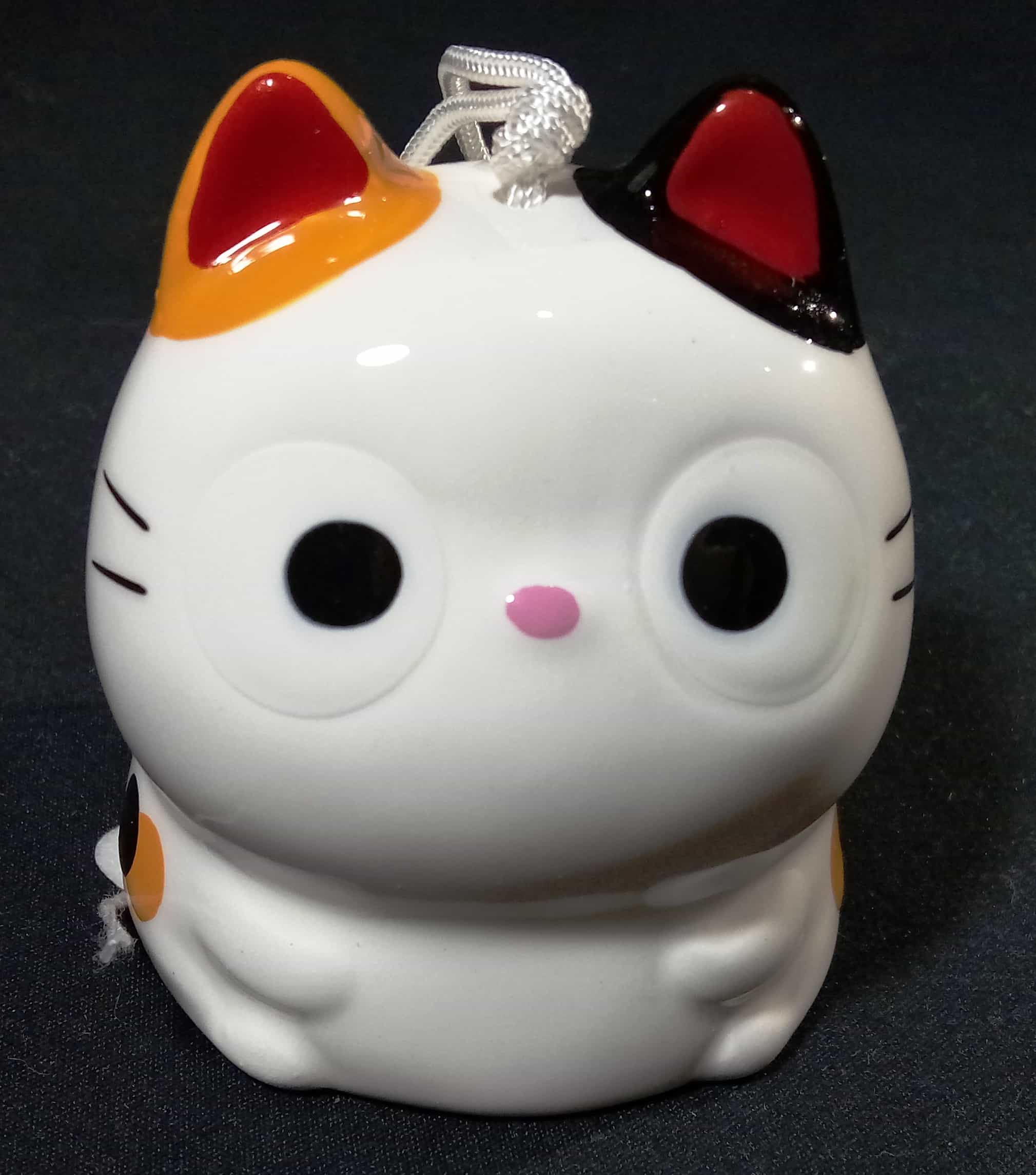 Though it's not summer here anymore, this baby will be hanging by our door tonight.
Gachapon Strap Boruto. For those who haven't heard it yet, Boruto is Uzumaki Naruto's son. He now have his own series that also features the next generation of Naruto characters we all loved.
We got Boruto and Shikadai – the latter is Temari and Shikamaru's son. Both young Genins are very similar to their fathers and I'm excited to see where their story goes as the manga progress.
Here are the variations.
Tenugui Matsuri. Besides the Japanese pop culture, I'm also intrigued with the traditional culture of Japan. Tenugui is a traditional Japanese fabric that comes with many uses (decorative, packaging, gift wrapping, etc.), while Matsuri means Japanese festivals.
This Tenugui Matsuri is definitely not on the traditional side and has some twists to it. You can see characters from popular Anime shows like Son Goku and Kririn from Dragon Ball, Naruto and Kakashi from Naruto, and Chun Li and Ryu from Streetfighter. I can even spot a Pokeball in the mix, plus Hello Kitty and Pikachu!
P.S. I can't nail a panoramic shot because of my shaking hands. But that's how wide this is!
Kinchaku Kirby Bag. Kirby is iconic to Nintendo and Japanese gamers, and I'm glad to see that NihonBox made a kinchaku (pouch that has drawstrings) out of Kirby.
And so it happened. My daughter once again called dibs. Someone's so excited to put her stuff inside the bag.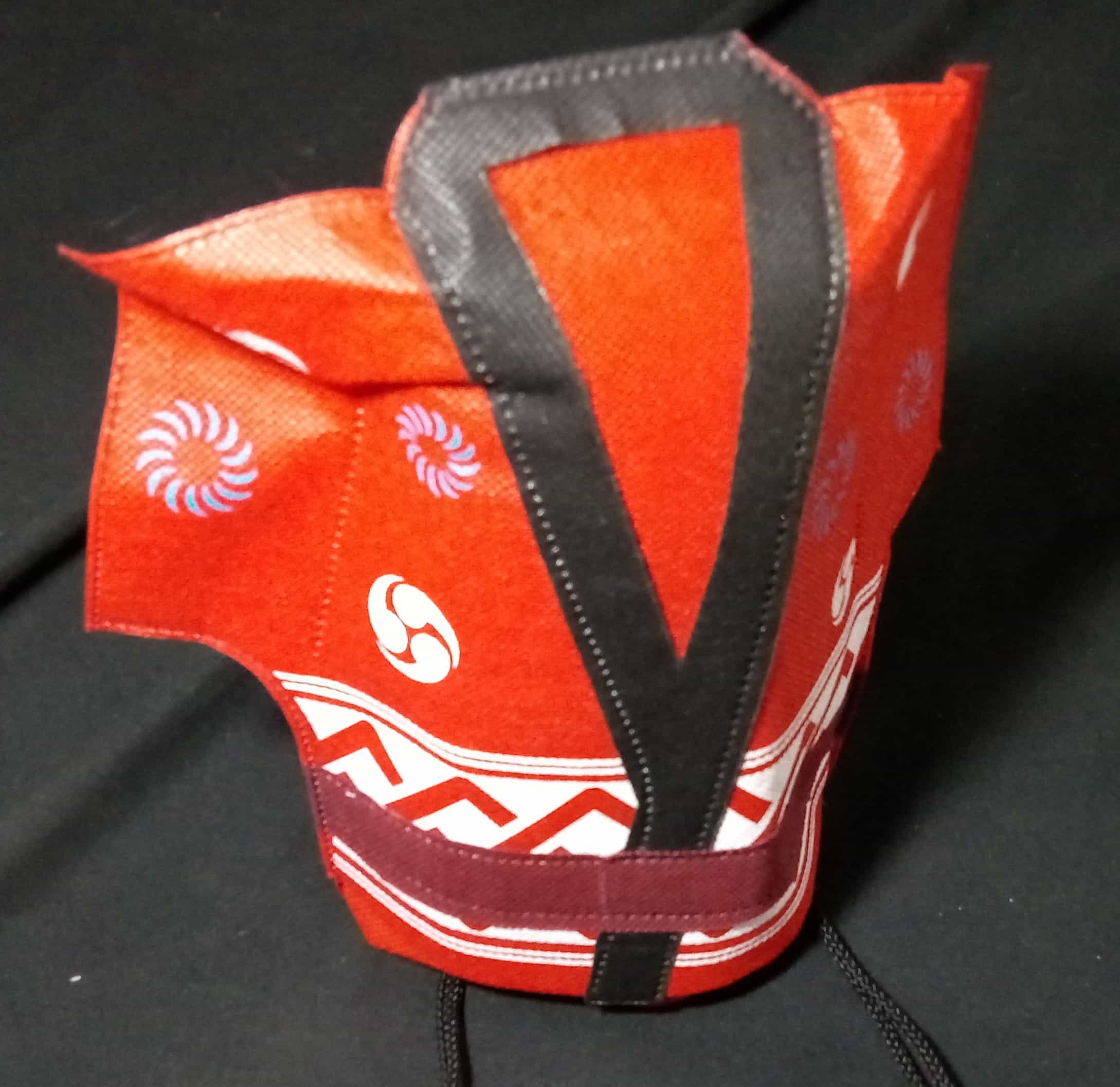 Matsuri Garment Bag of Sweets. The Japanese treats were all nicely tucked inside this kimono bag. Just look at the details of this Matsuri garment.
There were five treats this month, which are a mix of sweet and savory snacks.
Ramen Babaa (Dried Noodles) – If you haven't tried eating dried noodles, you're definitely missing a lot! My son ate everything in one sitting, so I'm guessing it's that good.
Shittori Ichigo (Rusk With Strawberry Chocolate Dip) – It's like strawberry puffs that are crunchy and sweet!
Fugashi (Traditional Japanese Sugar Cake With Black Sugar) – It was just too sweet! Anyone with a strong liking for sweets will enjoy this one, though I'll have to pass for another bite.
Umaibo Tonkatsu (Breaded Pork) – This one has the same texture as the Fugashi, but the difference between the two is that the Umaibo Tonkatsu is savory. I like this one better.
Mochi Taro (Fried Rice Snack) – Another snack that was gone too soon. My son was giving me a thumbs up while he was devouring this one.
Futon For Smartphone – Osomatsu-san. I thought I was looking at Nobita from Doraemon, but the characters were actually from another series called Mr. Osomatsu (Osomatsu-san). The series is about 6 siblings (sextuplets to be exact), and the story revolves around their "lazy" everyday lives. Due to its adult humor, the show is more geared towards mature audiences.
I tried using my bigger smartphone, but it won't fit. I guess this only works for older iPhones/smartphones (my iPhone 5c fits) since newer smartphones come with 5″ and above screens. However, the design is super cute and girly.
The variations.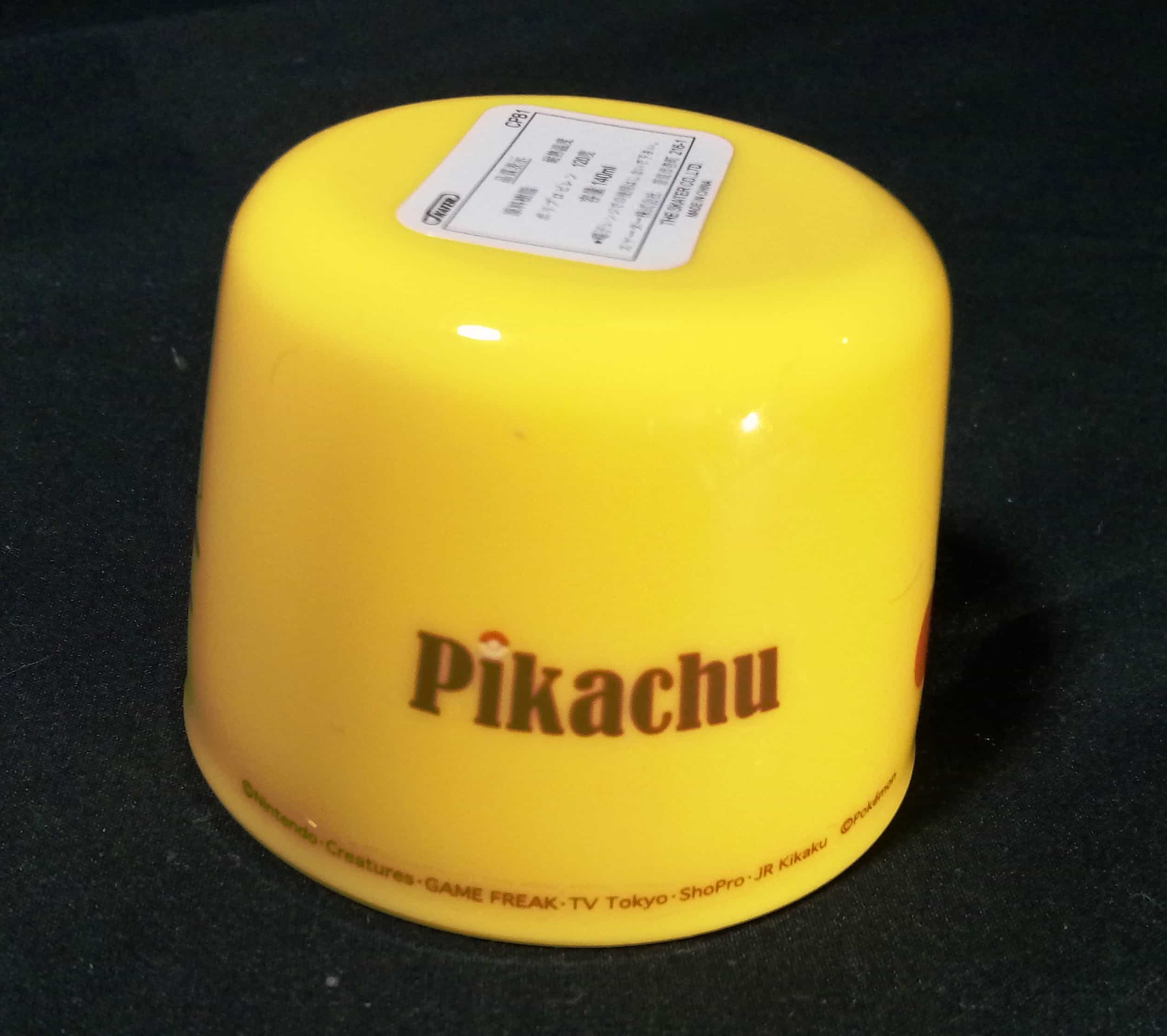 Pikachu Bottle Glass. My kids are just starting to appreciate Japanese anime and recently started watching Pokemon on Cartoon Network. They were happy to see a Pokemon product in this curation.
This works as a bottle cap (you just have to twist it to close), as well as a cup.
Look at Pikachu, he's happy to be of service!
I love that the cup is so detailed – they even have Pikachu's signature tail at the back.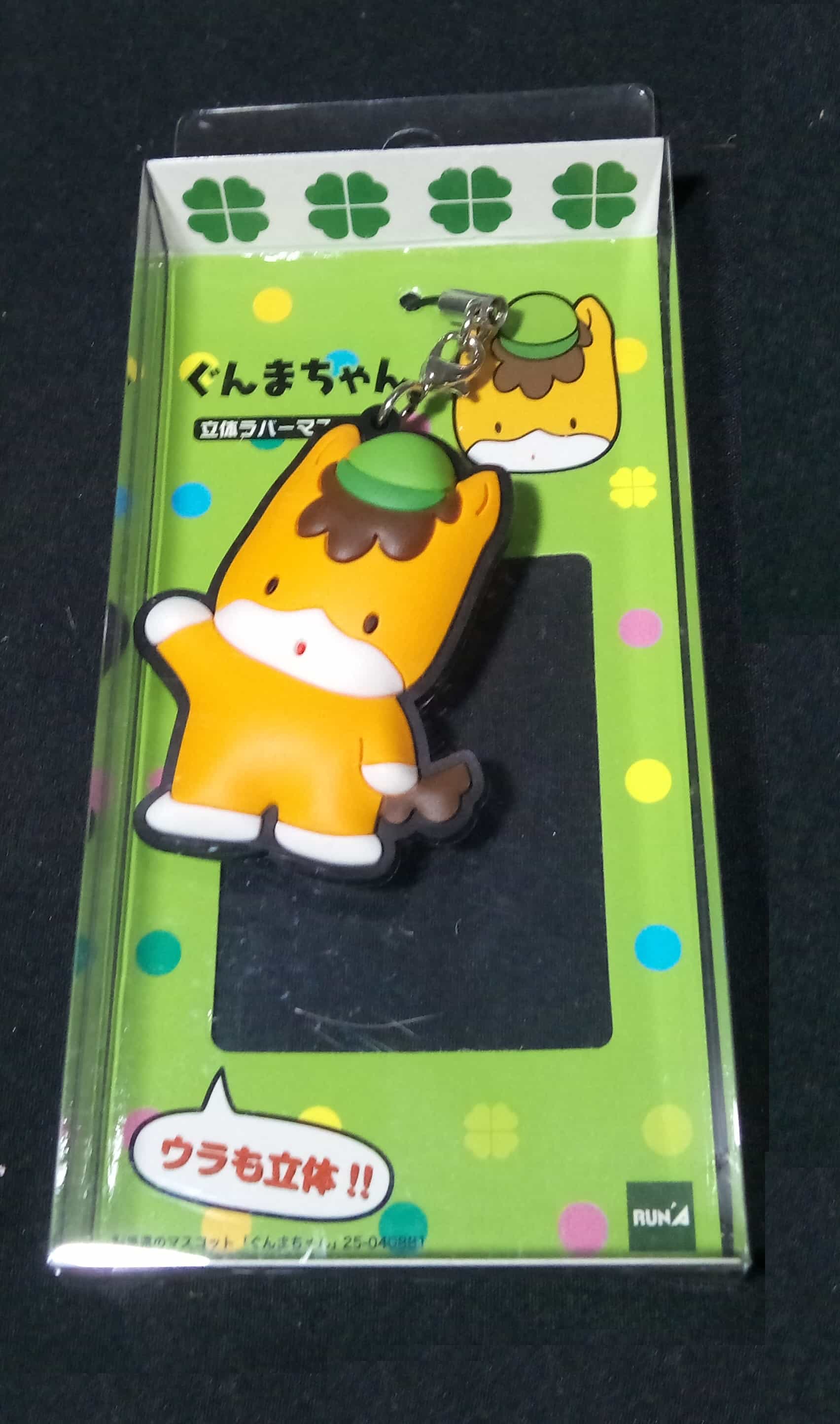 Japanese Mascot Key Rings. Last but not the least! According to the item description, this key ring is symbolizes one of the WTF aspects of the Japanese culture, which are mascots. Everything has a mascot in Japan, even cities and prefectures. There are 9 variants of this item, and I received the key ring mascot for the Gunma prefecture.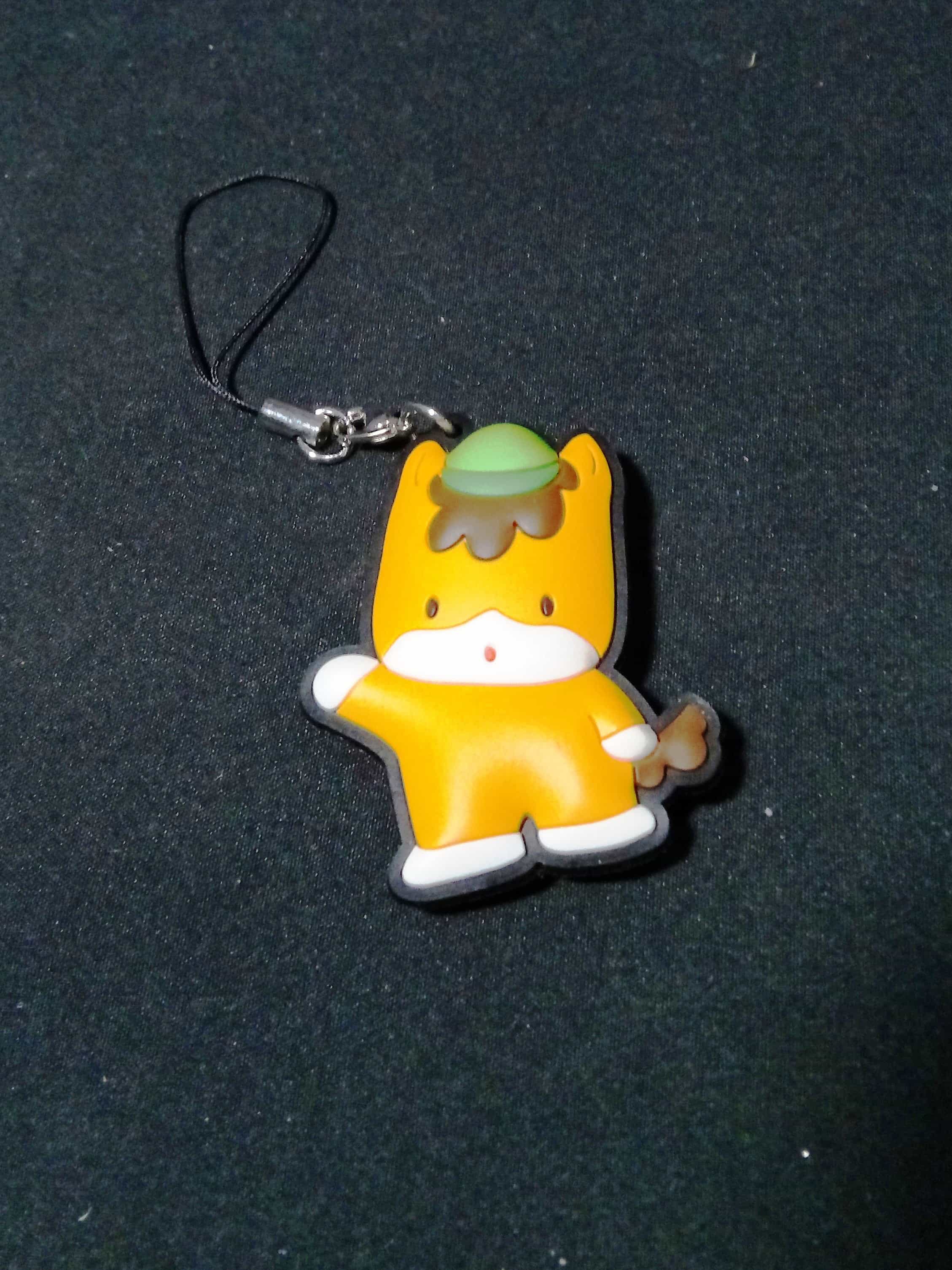 This is Gunma-chan, and he's been winning awards for the Gunma prefecture as the best mascot in the last few years. You can see him anywhere in Gunma – houses, trains, Facebook, and even in cookies! BTW, He's a cute little pony with a green hat.
I've been waiting for this box to arrive ever since I received a notification that they'd shipped it out. My kids and I are in love with the box contents, especially the Kirby bag, the DIY snack kit, and the snacks. The futon for smartphones was somehow a miss since most of the smartphones these days won't fit in it. But other than that, we are extremely satisfied with the August curation of  NihonBox. Made it worth the wait!