Nerdy Post is a subscription that sends original, hand-lettered stationery, posters, prints, stickers, and other paper ephemera around a different theme each month! Not into that month's fandom? You can easily skip your shipment. While most items are created by Alexis Lampley, the owner of Nerdy Post, they've been including items from other artists and shops, too!
They now have Nerdy Tees, too, a matching shirt subscription. You can now add-on the tee to this subscription.
Everything is packed nicely into a box to protect all the contents.
DEAL: Save 10% on your first month of Nerdy Post! Use coupon code NERDYNEWBIE. Does not apply to Nerdy Tees box or combo.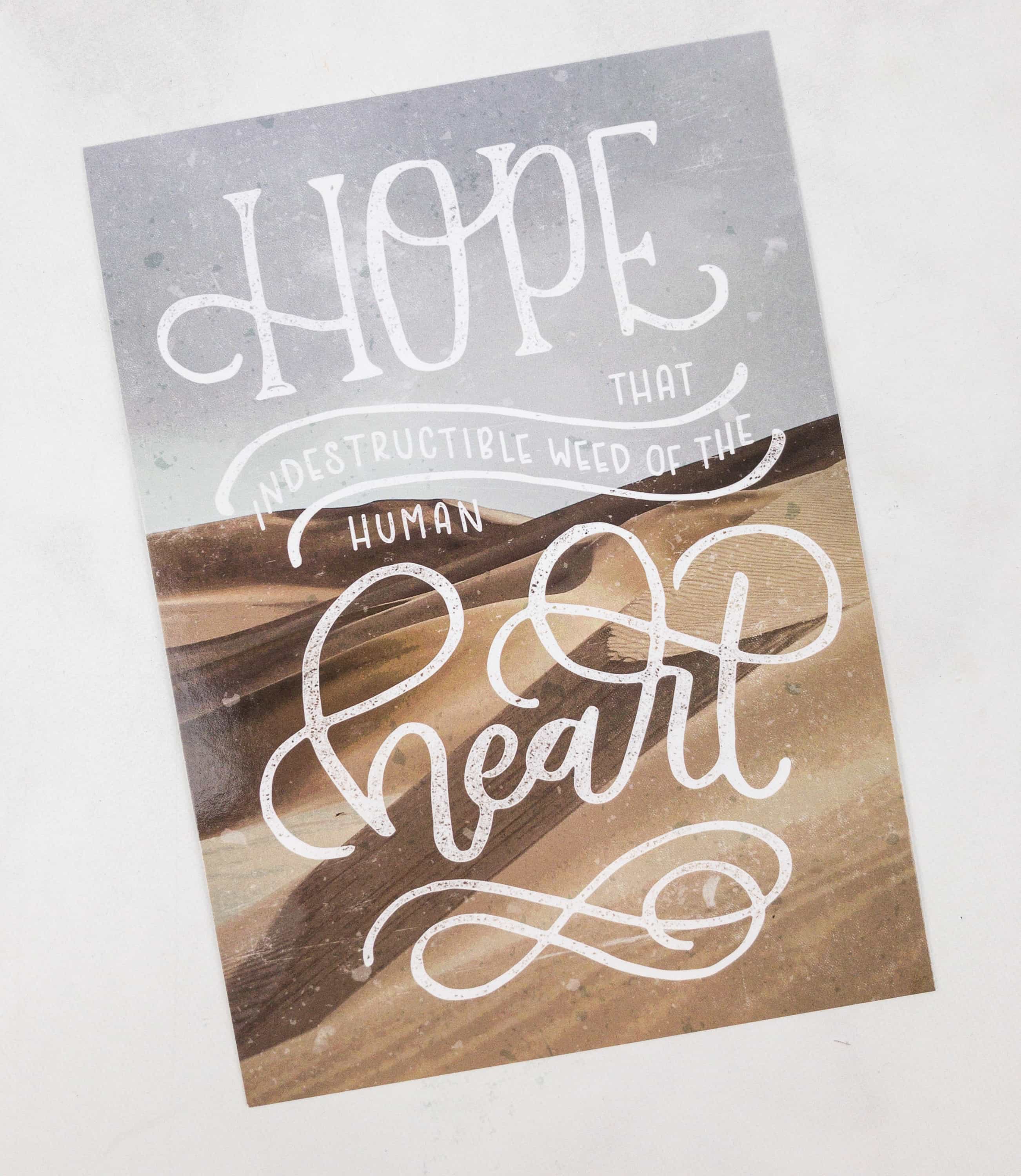 The theme for October is Stephen King!
Note: Book of the Month Club  is also featuring Stephen King with a special deal – new subscribers can use coupon code KING to get a free book when you sign up! This month – Sleeping Beauties by Stephen King and Owen King ($26.51) with a 2 or 3 month subscription! Read more about this deal here!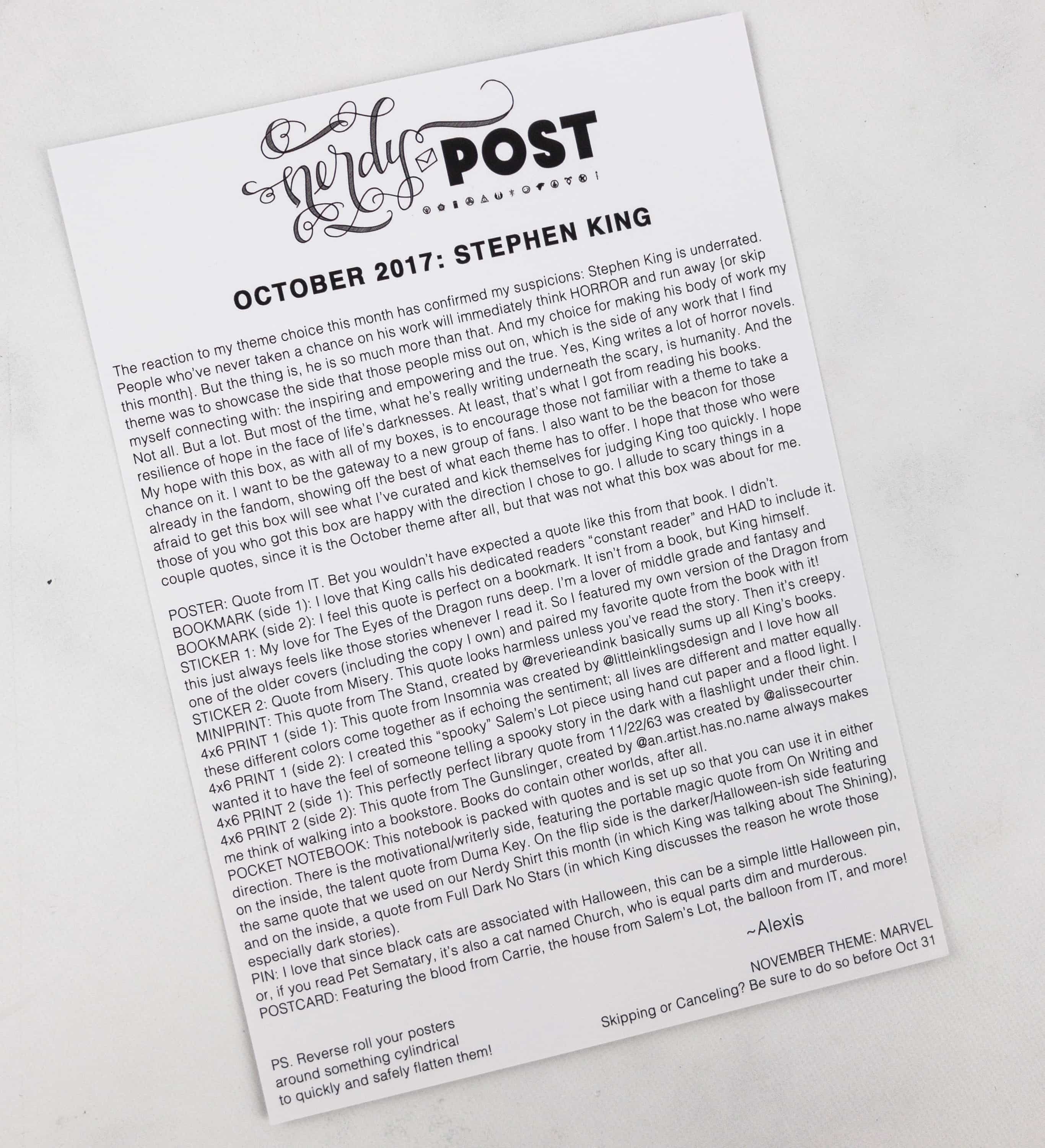 The information card gives you a list of all the items in the box and a bit of an idea into the creation process.
Everything in the October box!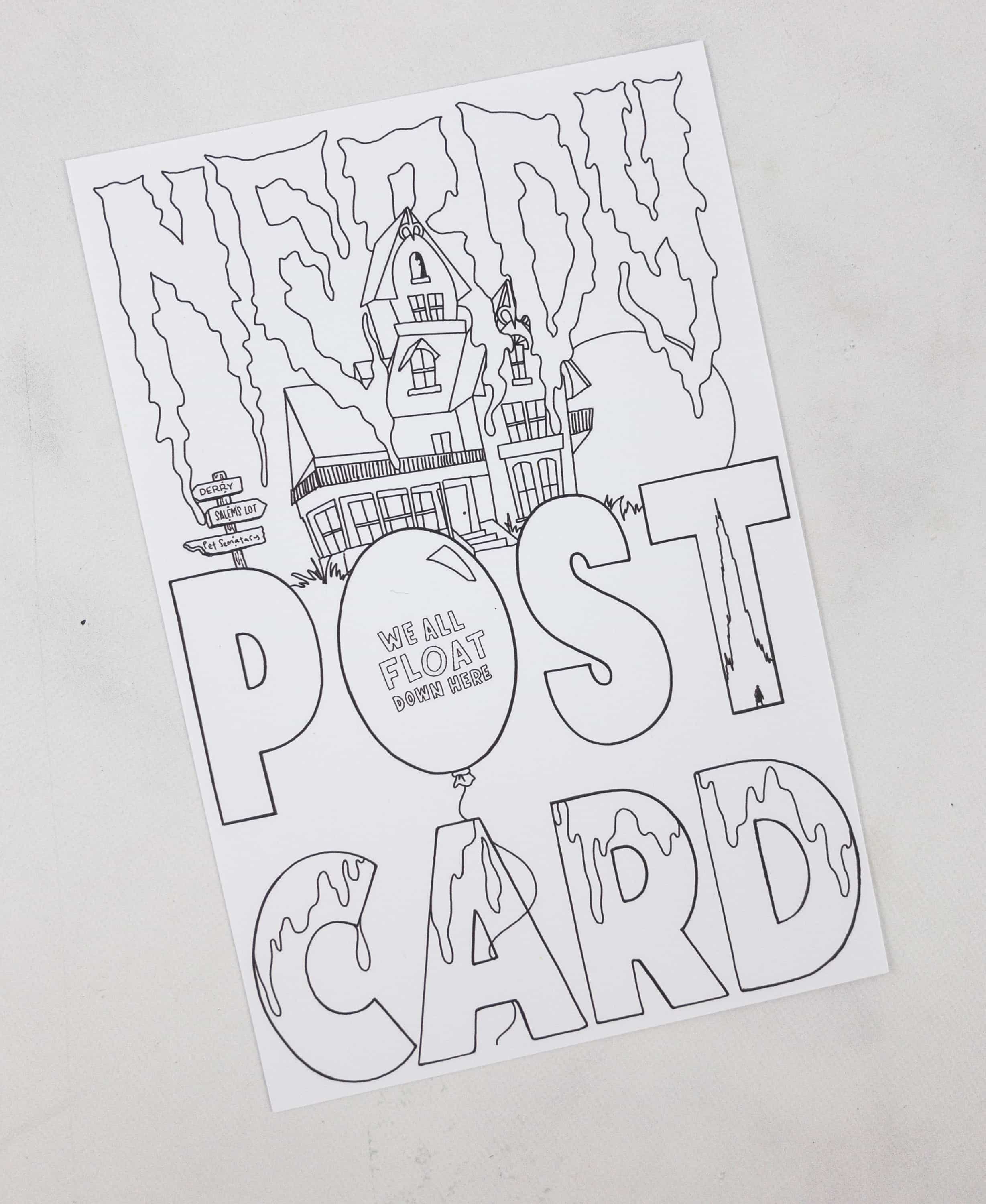 Carrie Color-In Postcard A staple in every Nerdy Post package. This month's postcard is inspired by IT, one of Stephen King's most famous works.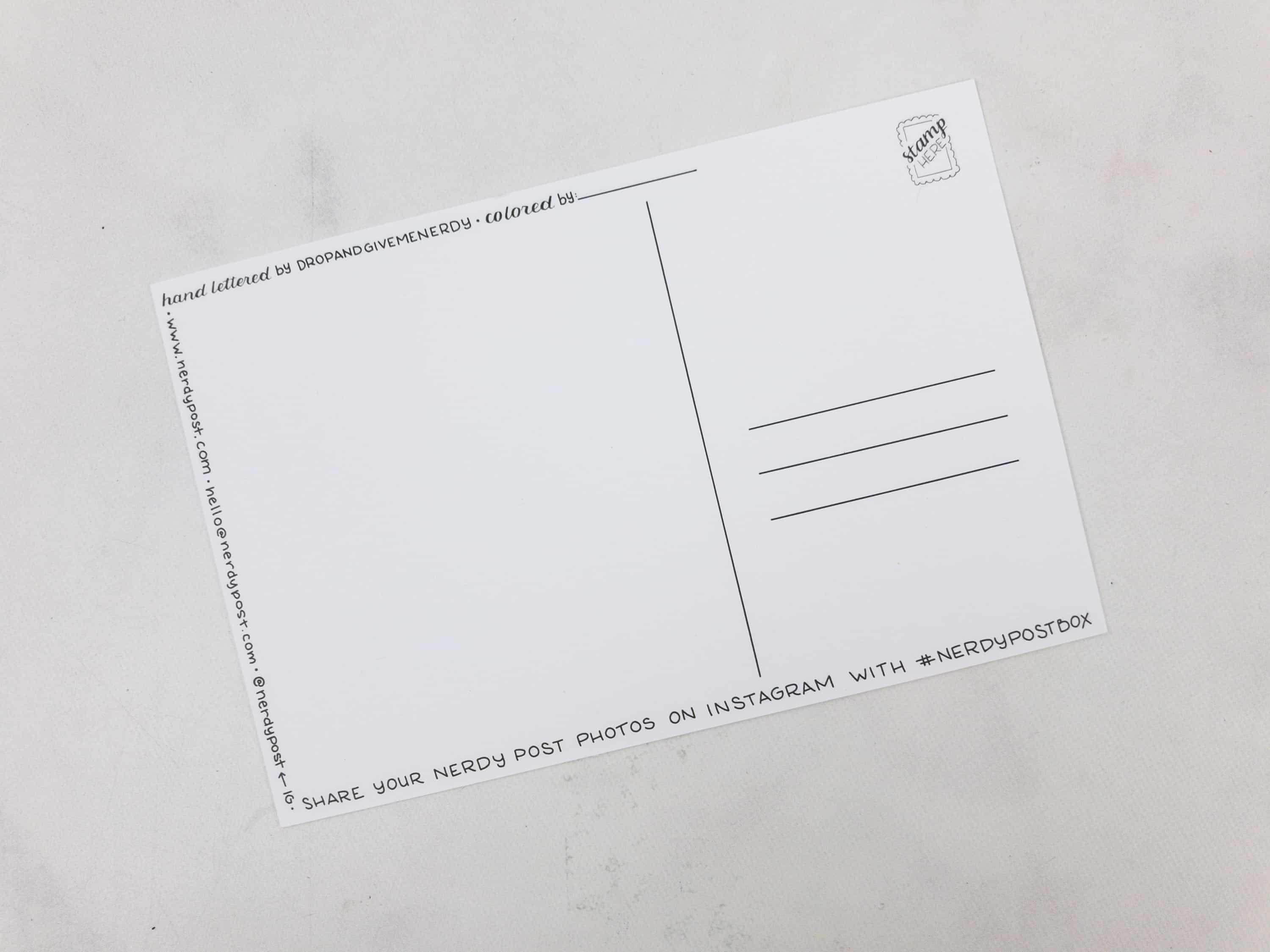 You can write a message on the back and give it to someone, or just keep the spooky postcard for yourself!
Posters always come well-wrapped.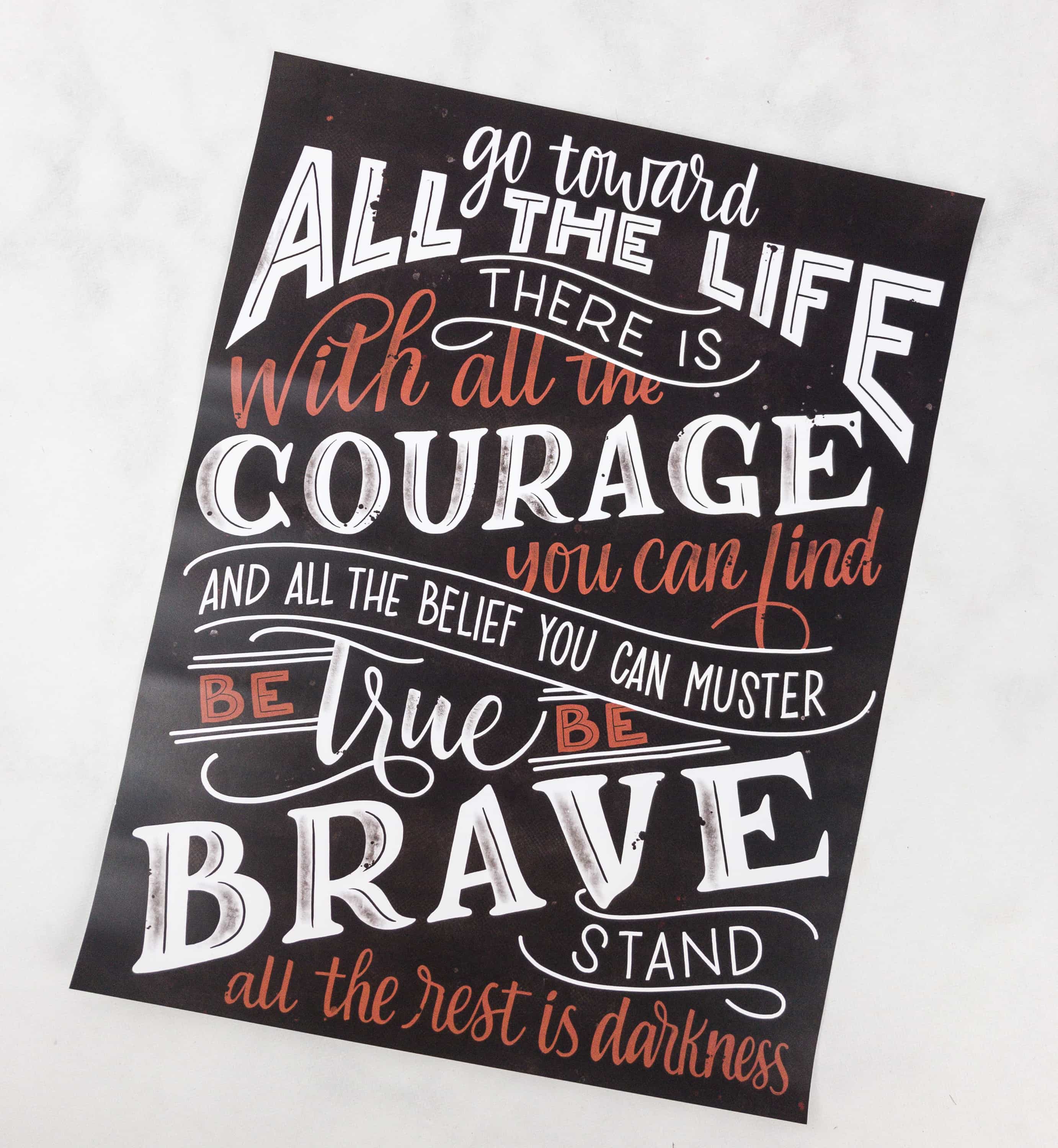 IT Art Print "Drive away and try to keep smiling. Get a little rock and roll on the radio and go toward all the life there is with all the courage you can find and all the belief you can muster. Be true, be brave, stand. All the rest is darkness." Its motif is well-suited for the season!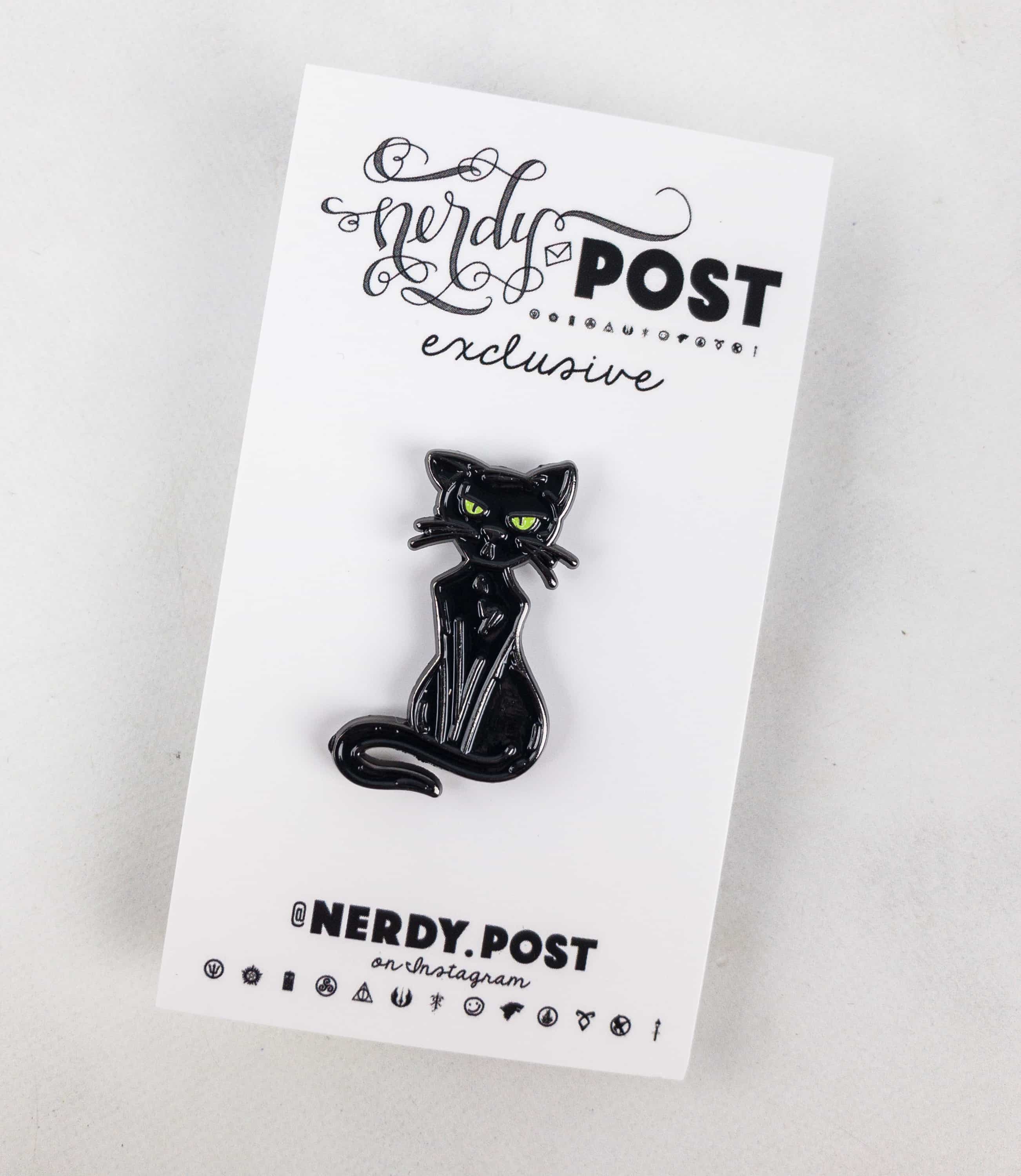 Black Cat Pin Some of Stephen King's works involves animals, mostly cats. He even had a short story titled "The Cat from Hell." So this black cat pin is also a right fit for this month's box.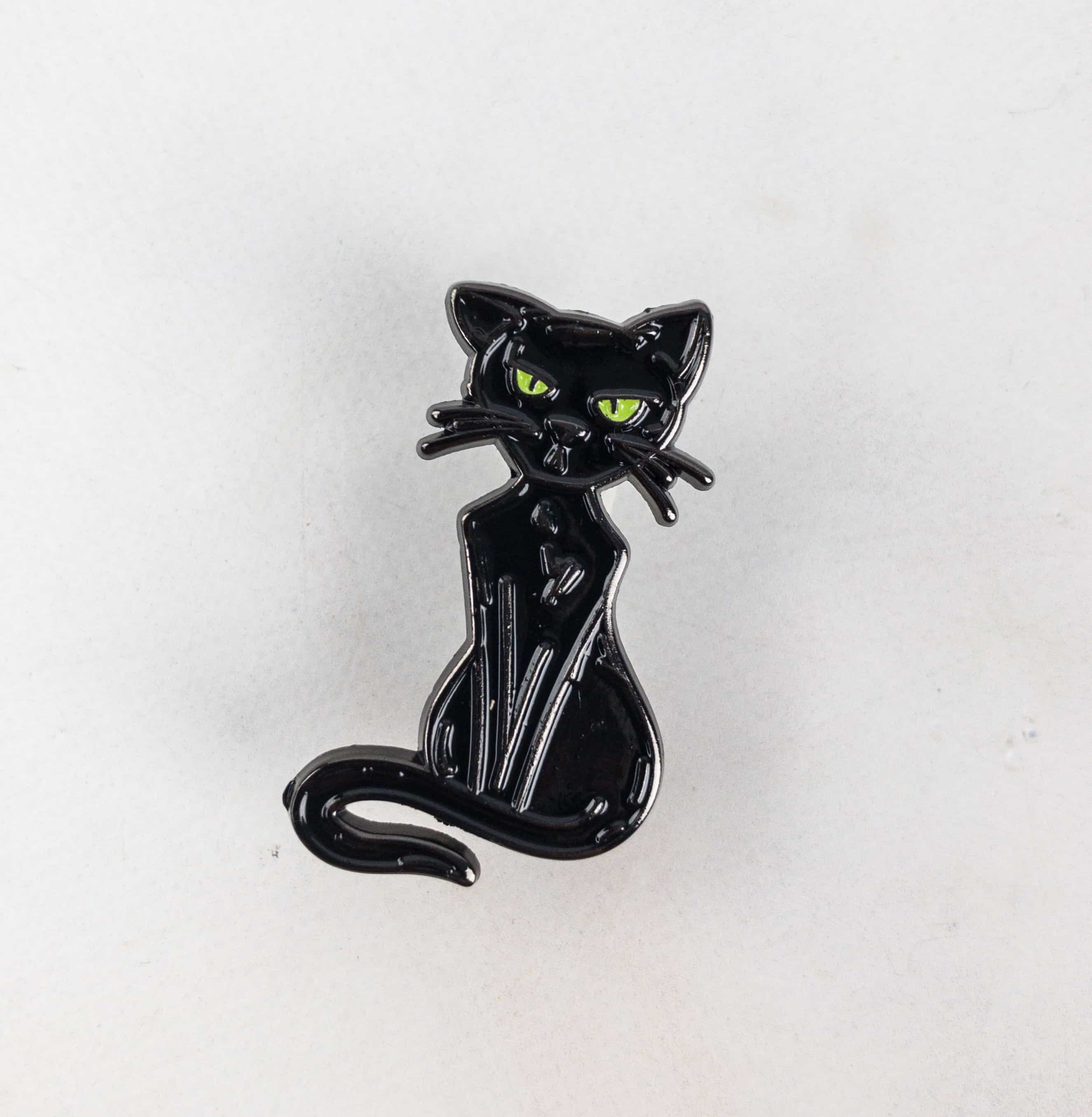 I like the embossed design, and the green eyes too!
Misery Sticker Misery is a story about a (obsessed) fan, Annie Wilkes, who saved her favorite author, novelist Paul Sheldon. Thus, the sticker design.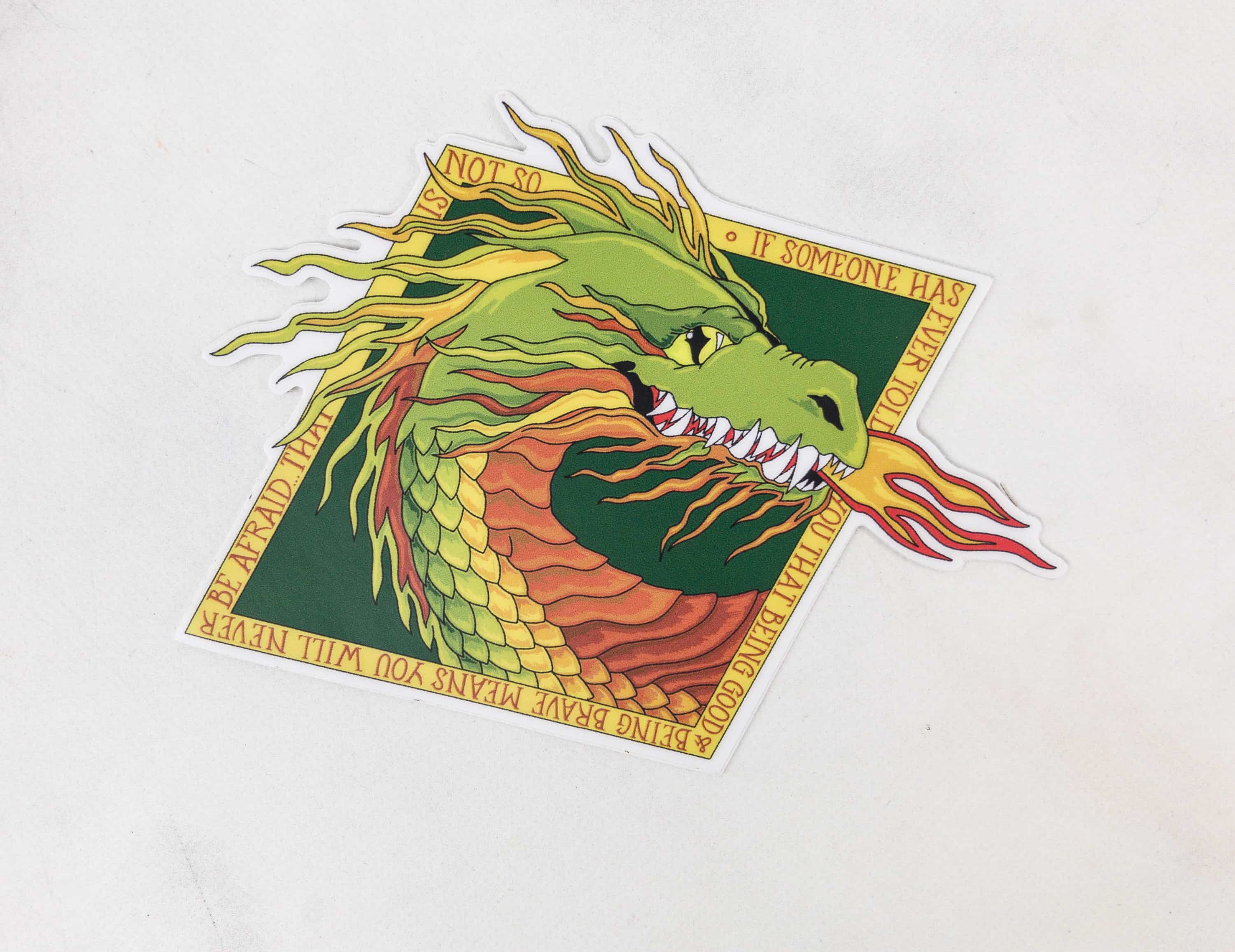 The Eyes of the Dragon Sticker The Eyes of the Dragon is an epic fantasy. It's one of Stephen King's works that is a deviation from his horror novels.
Dark Tower Print by An Artist Has No Name "Go then, there are other worlds than these." These are words from one of the main protagonists of Dark Tower. It's a nice reminder to go out there and explore.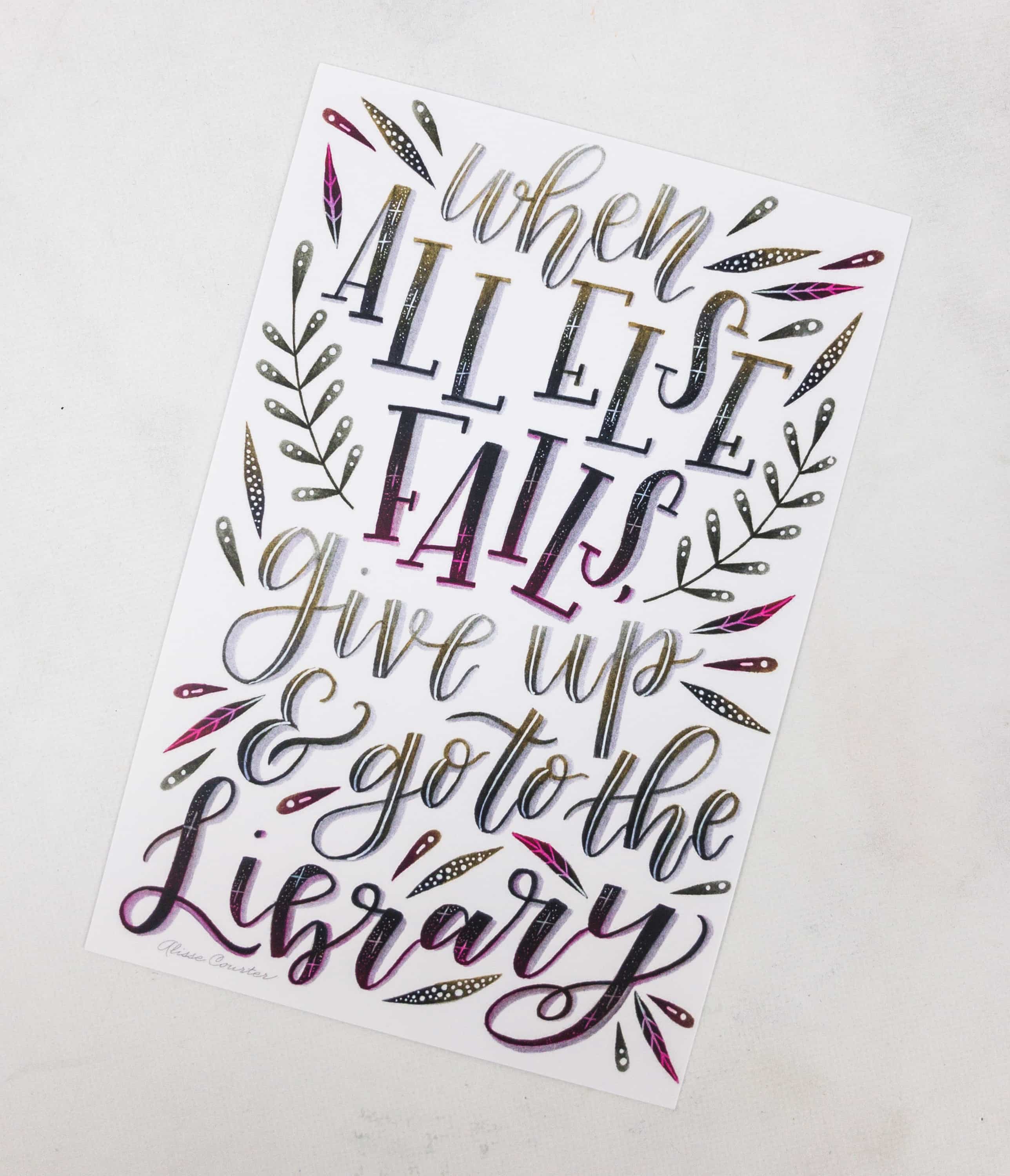 11/22/63 Print by Alissecourter "When all else fails, give up and go to the library." I definitely agree. This quote came from the novel, 11/22/63. It is a story about a time traveler who attempts to prevent the assassination of President John F. Kennedy, which occurred on November 22, 1963.
Insomnia Print by Little Inklings Design "All lives are different. All of them matters or none matters." I love the colorful take on this print. The quote is from Insomnia.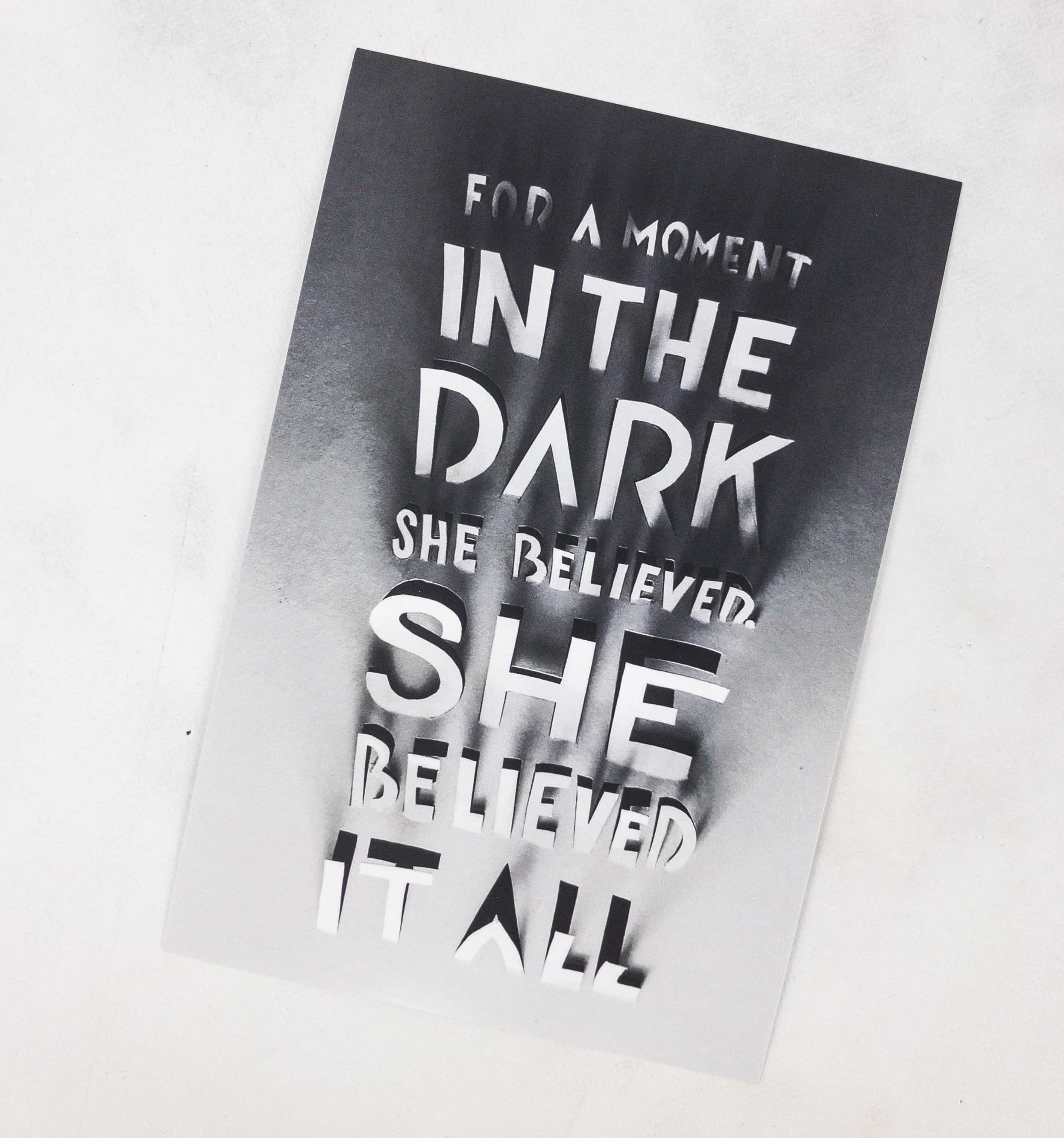 Salem's Lot Print "For a moment in the dark, she believed. She believed it all." One of Stephen King's earlier works, Salem's Lot, is a novel about vampires. What else could lurk in the dark, and just in the dark?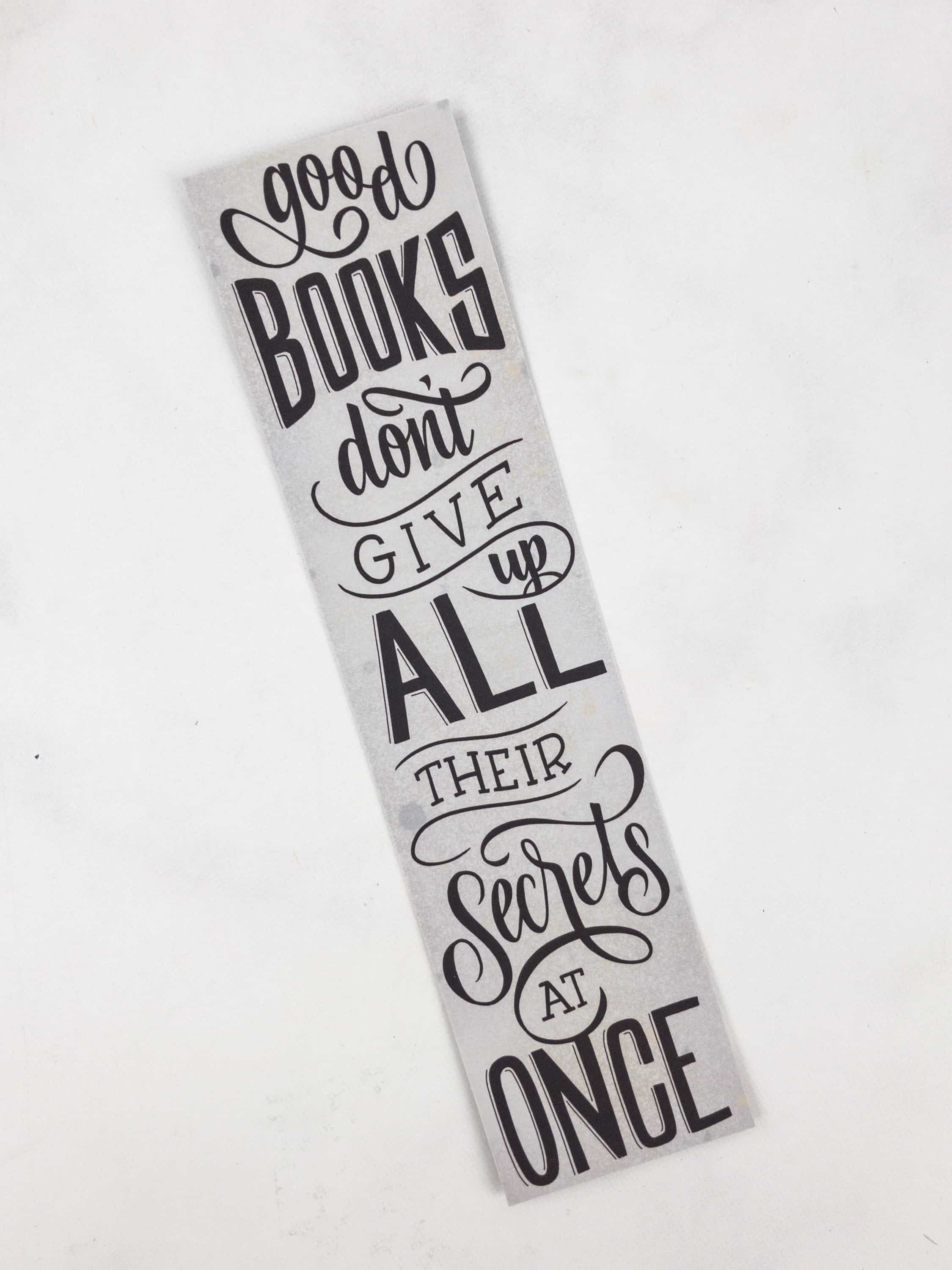 Stephen King Quote Bookmark (Side 1) Yup, totally agree.
Constant Reader Bookmark (Side 2) I love all of the bookmarks from Nerdy Post and this is not an exception. Constant reader and proud!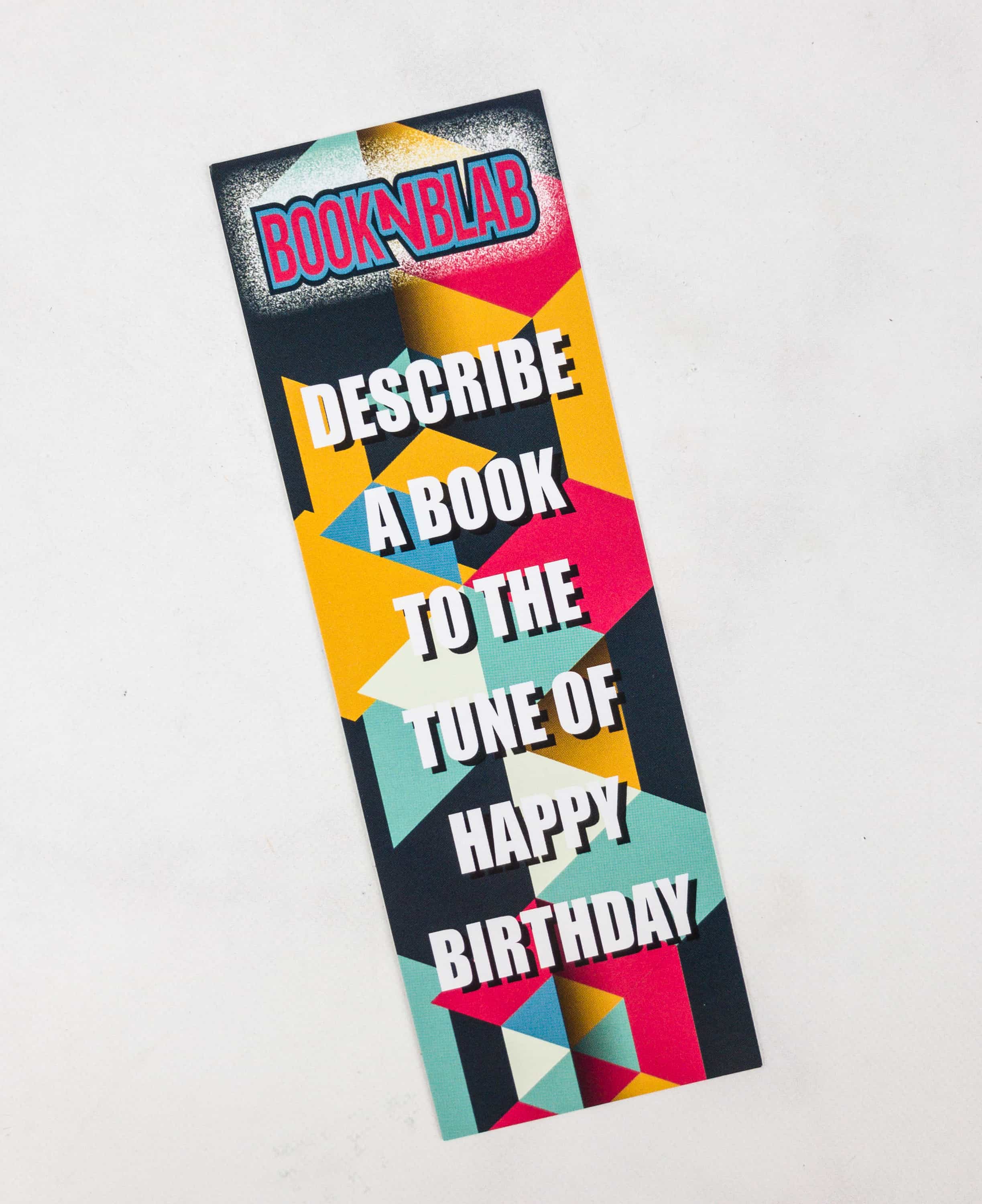 BookNBlab Bookmark A fun game idea!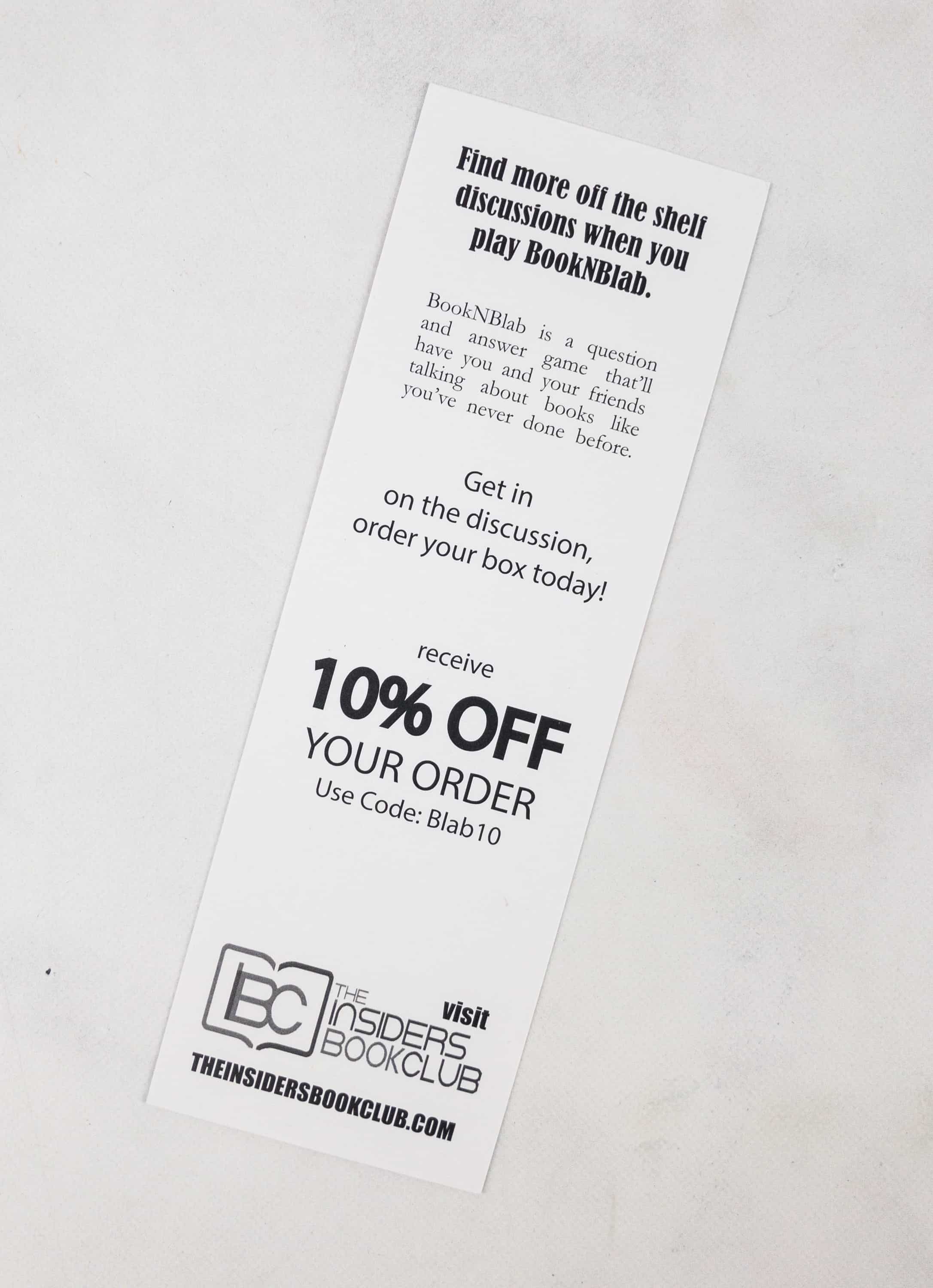 There's also a 10% off coupon code at the back of the bookmark.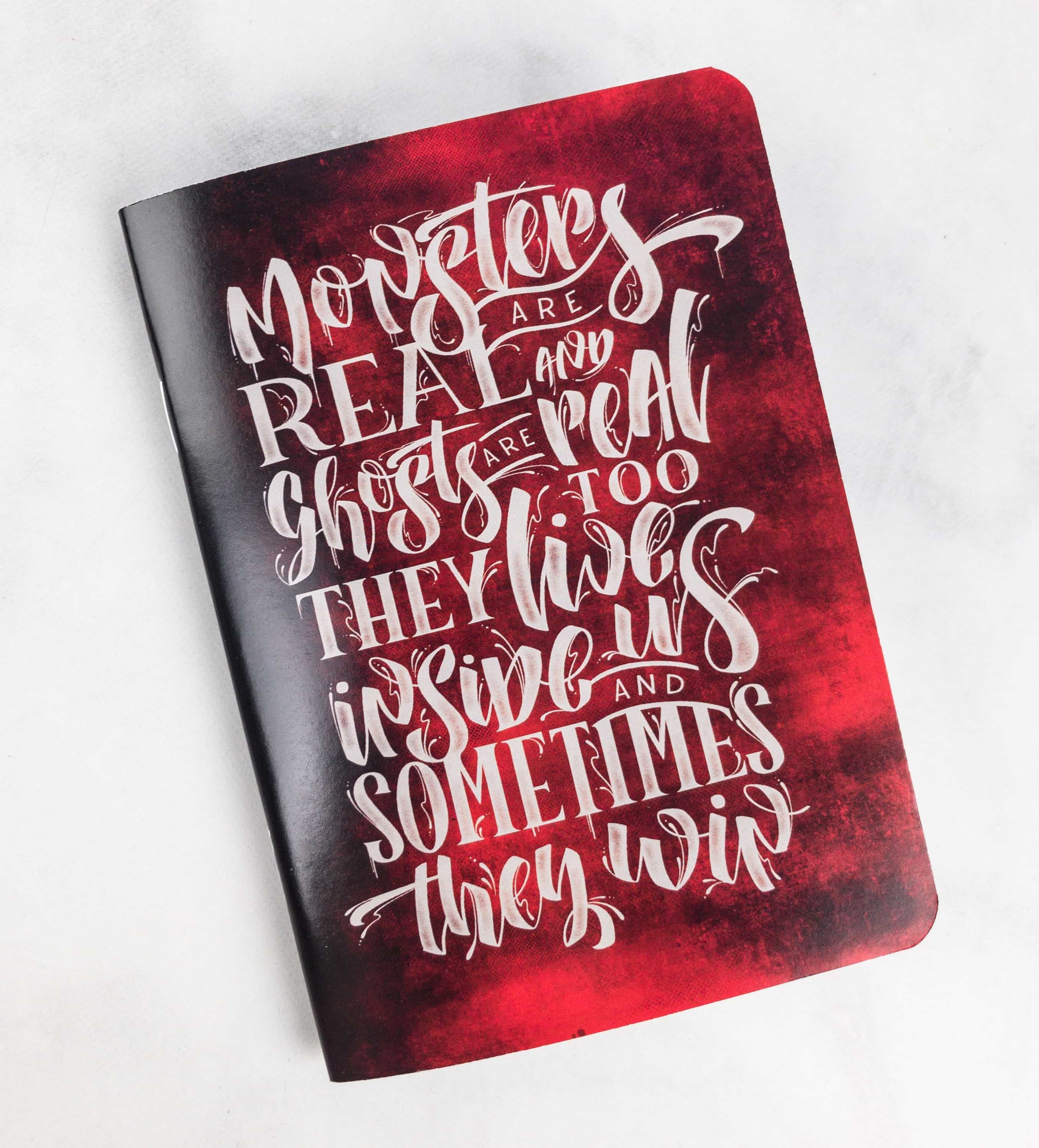 Stephen King Pocket Notebook The box comes with this handy pocket notebook that tells us that monsters and ghosts are real… Well, he's the king of horror, that's why.
The notebook can be flipped over too, it's like a two way notebook!
And there are other sayings inside!
And here's another. Does he mean, bring a flashlight?
I love everything in month's Stephen King themed box. It's appropriate for the season, and the chosen quotes are all great and interesting. The particular things that caught my attention are the two-way notebook and the black cat pin. I'm sure Stephen King fans will be delighted with the box, but with high-quality prints and extras, even non-fans might appreciate the curation too.
Next month's theme is MARVEL. Are you excited?