I'm so excited to review MyTeaBox again! They are a Canadian tea subscription shipping from the East Coast. Every month promises 3 delicious bags, enough for 5 cups of each tea (so 15 cups altogether). The box is $24.99 CAD (around $19 USD) and ships free anywhere in North America!
I didn't take a picture of the mailing label because it had my address, but it has your name and address typed out in funky font that matches all the other details on the box!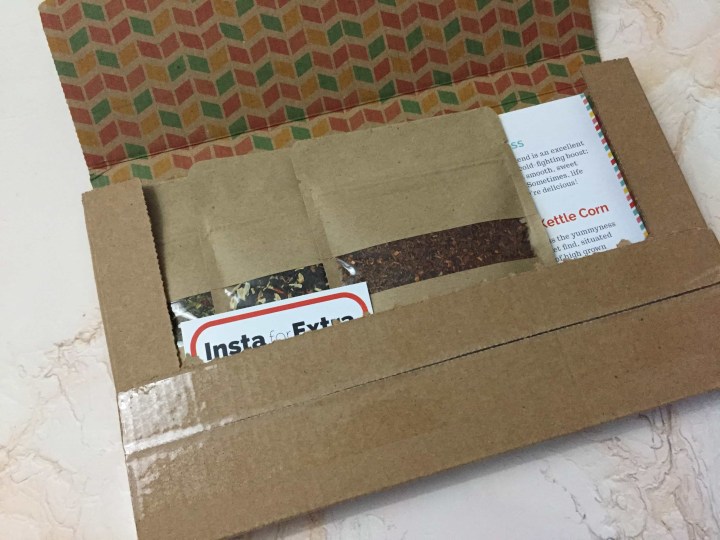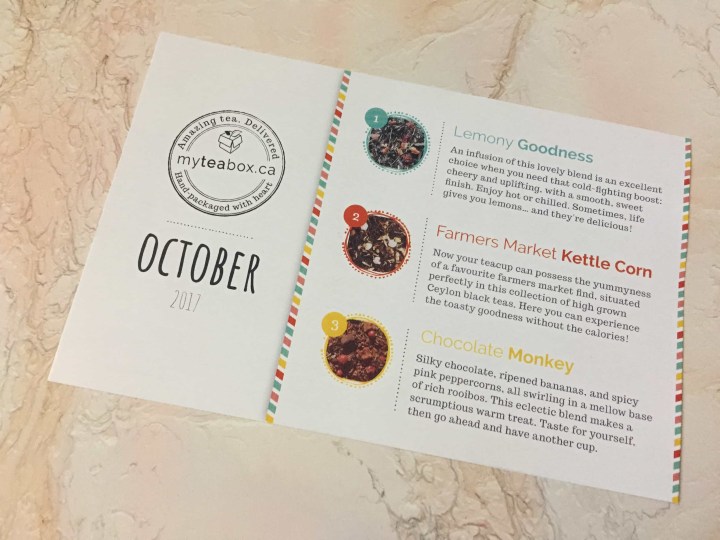 On to the teas themselves! The information card is bright and cheerful! Now that the weather is getting colder (YAY!) the focus is shifting to hot teas once again.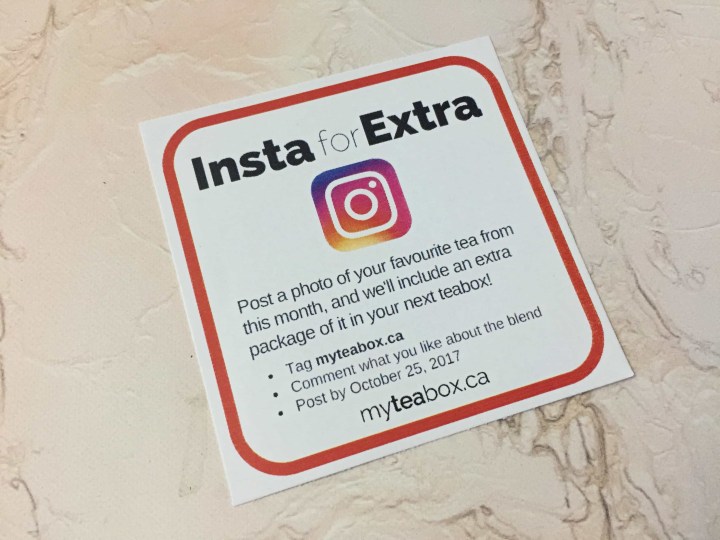 If you post your favourite tea on Instagram with the hashtag, they'll send you an extra pack of it next month!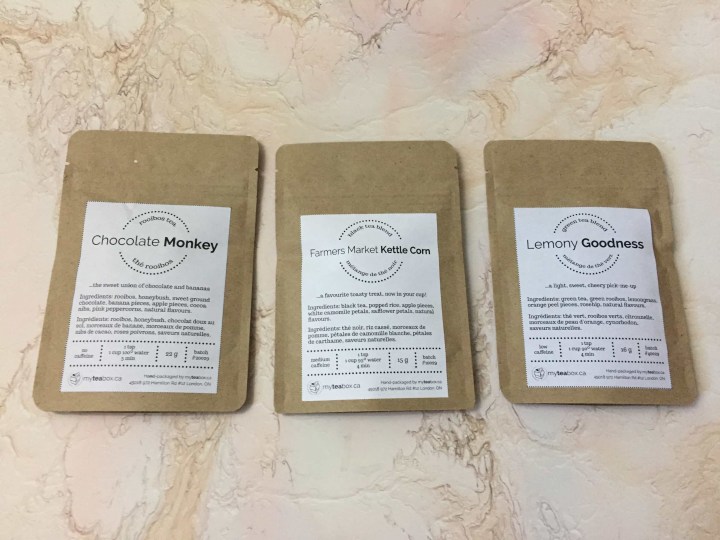 Chocolate Monkey — Rooibos with chocolate, banana, and a bit of a kick from peppercorns!
Farmers Market Kettle Corn — A black tea with apple pieces and spice.
Lemony Goodness — A cold-fighting boost tea. I'm hanging onto this for when I inevitably get my October cold.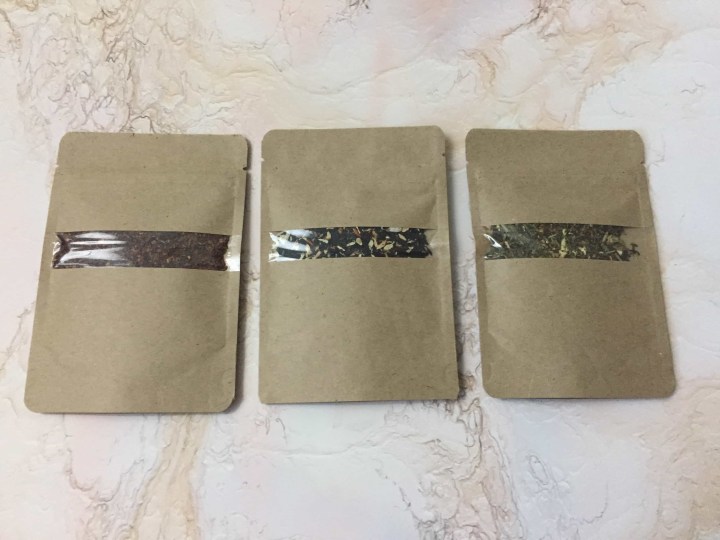 The packaging is awesome with clear windows to get a peek at the leaves. I find the packages make around 5 cups depending on how much I use.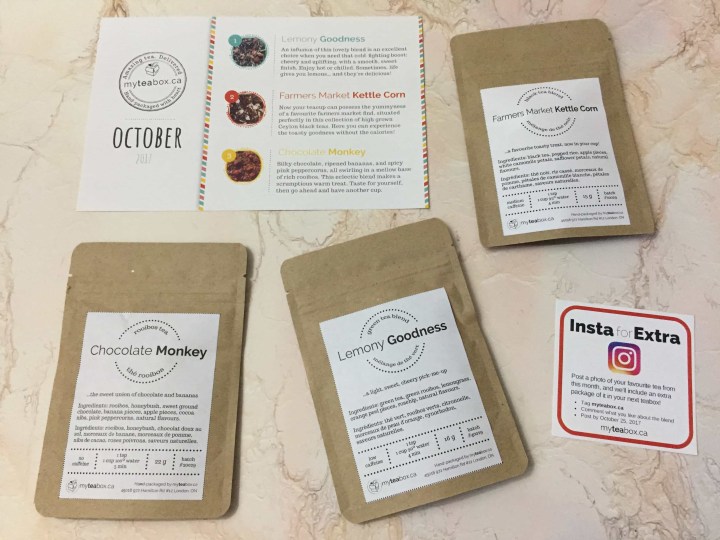 MyTeaBox is such a fun subscription. The samples are generous and the new Insta for Extra is a great way to get more of the teas you love!