In Japan, Maid Cafes are popular establishments where people go to be served by women and girls in cute maid outfits, who give you close and personal attention during your visit. Manga Spice Cafe wants to bring you that same care and attention, from food and drink to some awesome comics to read and enjoy! The manga they send is current and first issue, so if you get hooked you can easily pick up the next volume. I'm really excited to review another box!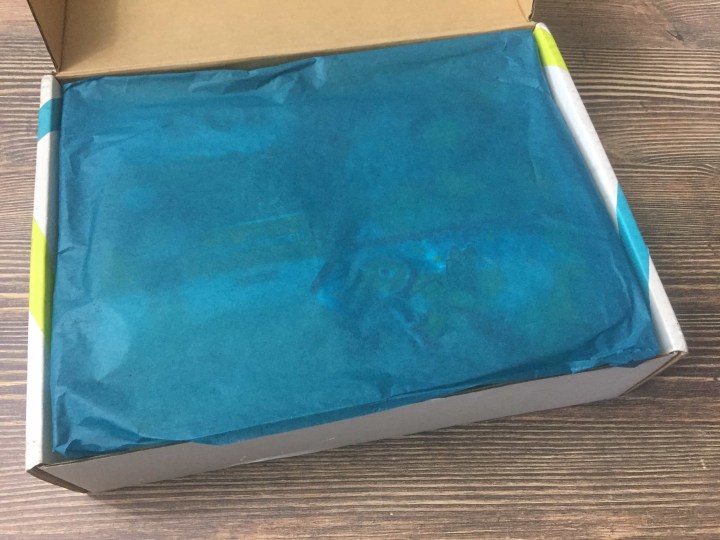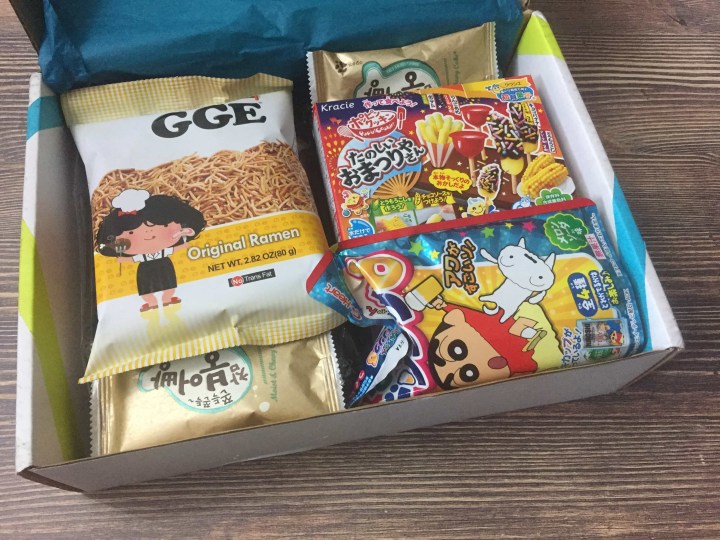 The goodies are all wrapped in bright blue tissue.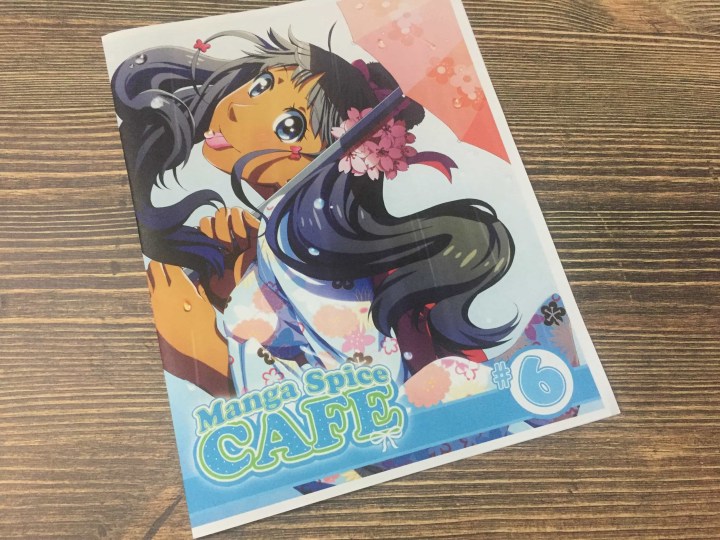 The magazine is great — it's a big two-page spread with information on the artists featured, trivia, and of course the snacks!
This month's box features snacks from both Japan and Korea.
Each box always sends three issues of manga. They are always Number #1 so you can start a new series without being confused.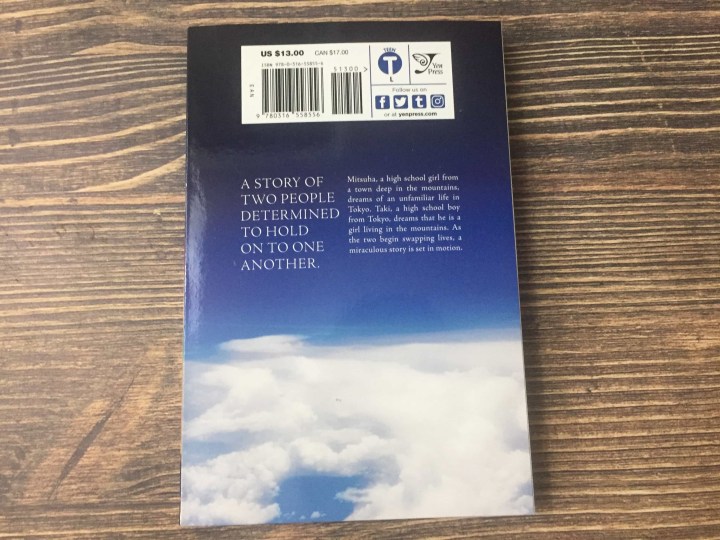 Your Name #1 ($11.15) — Known as Kimi no Na Wa in Japan, the movie is the second best-performing movie in Japan, making 23 billion yen. It has 98% fresh on Rotten Tomatoes. The story involves two students who suddenly start swapping bodies. I am so excited to read this, and then track down the movie!
A story of two people determined to hold on to one another.

Mitsuha, a high school girl from a town deep in the mountains, dreams of an unfamiliar life in Tokyo. Taki, a high school boy from Tokyo, dreams that he is a girl living in the mountains. As the two begin swapping lives, a miraculous story is set in motion.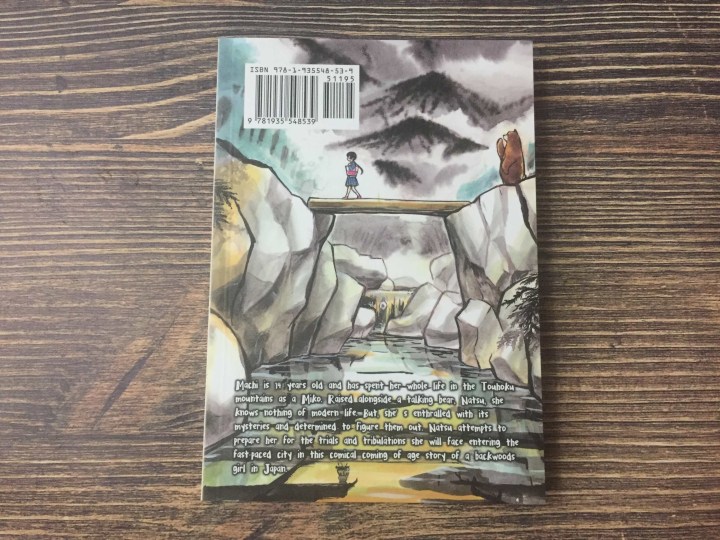 Kuma Miko #1 ($11.95) — A series about a girl who is a miko (temple priestess — think Rei from Sailormoon or Motoko from Love Hina!) with a talking bear named Natsu (summer). She wants to attend high school in the city, and the series follows her adventures as she tries to adjust to a busier life!
Machi is 14 years old and has spent her whole life in the Touhoku Mountains as a miko. Raised alongside a talking bear, Natsu, she knows nothing of modern life. But, she's enthralled with its mysteries and determined to figure them out. Natsu attempts to prepare her for the trials and tribulations she will face entering the fast-paced city in this comical coming of age story of a backwoods girl in Japan.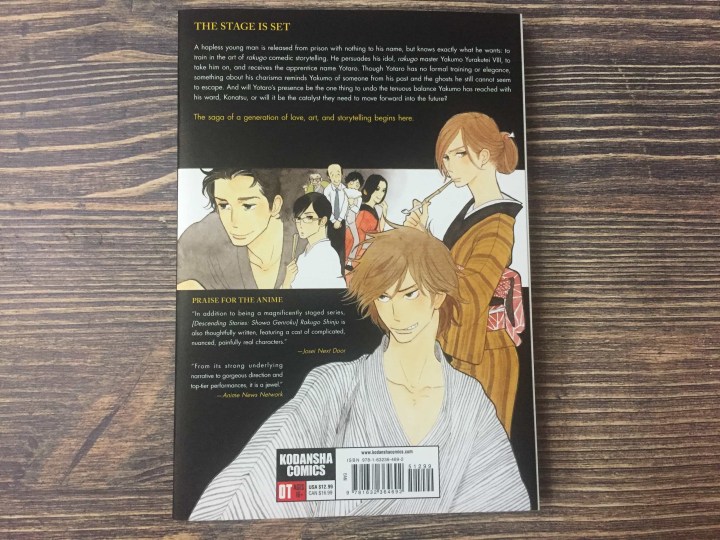 Descending Stories #1 ($12.97) — An ex-convict fresh out of prison has a dream to become a rakugo performer — Japanese comedic storytelling. He has a certain master in mind who can teach him everything he needs to know… if he can convince him!
A hapless young man is released from prison with nothing to his name, but he knows exactly what he wants: to train in the art of rakugo comedic storytelling. After seeing an unforgettable performance from one of Japan's greatest masters, Yakumo Yurakutei VIII, during his time in jail, he will settle for nothing less than to become apprentice to the best. Yakumo, notorious for taking no students, is persuaded to take him on, and nicknames him Yotaro—the fool. Yotaro has no formal training or elegance, but something about his charisma reminds Yakumo of someone from his past.
All three manga choices this month are right up my alley. I am so excited!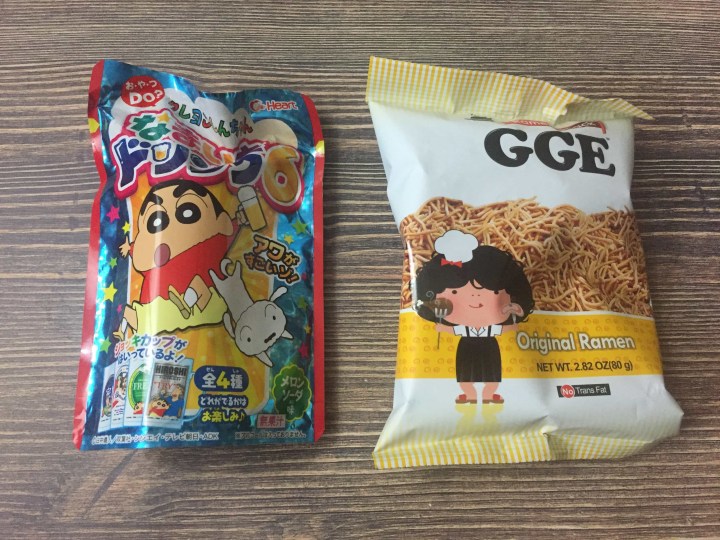 Onto the snacks, the perfect pairing for some comics!
Crayon Shin-chan Beer Candy Drink — Don't worry, it's not real beer! Mix powdered candy with water for a frothy, foamy drink that's melon soda flavoured. It really does look like beer.
Ramen Snack — Crunchy seasoned ramen bits.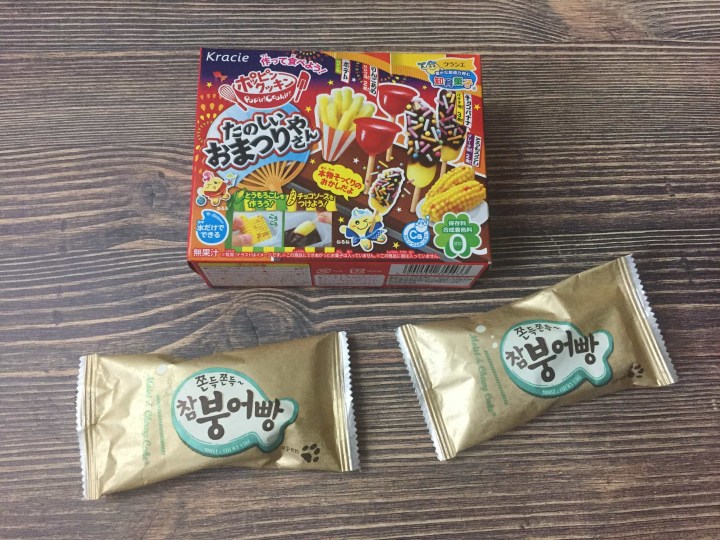 Kracie Popin' Cooking Omatsuri Set — Matsuri means "festival" and this set lets you make delicious candy versions of the traditional sweets!
Orion Pies — Korean moon pies that have a nutty flavour. They're filled with chocolate!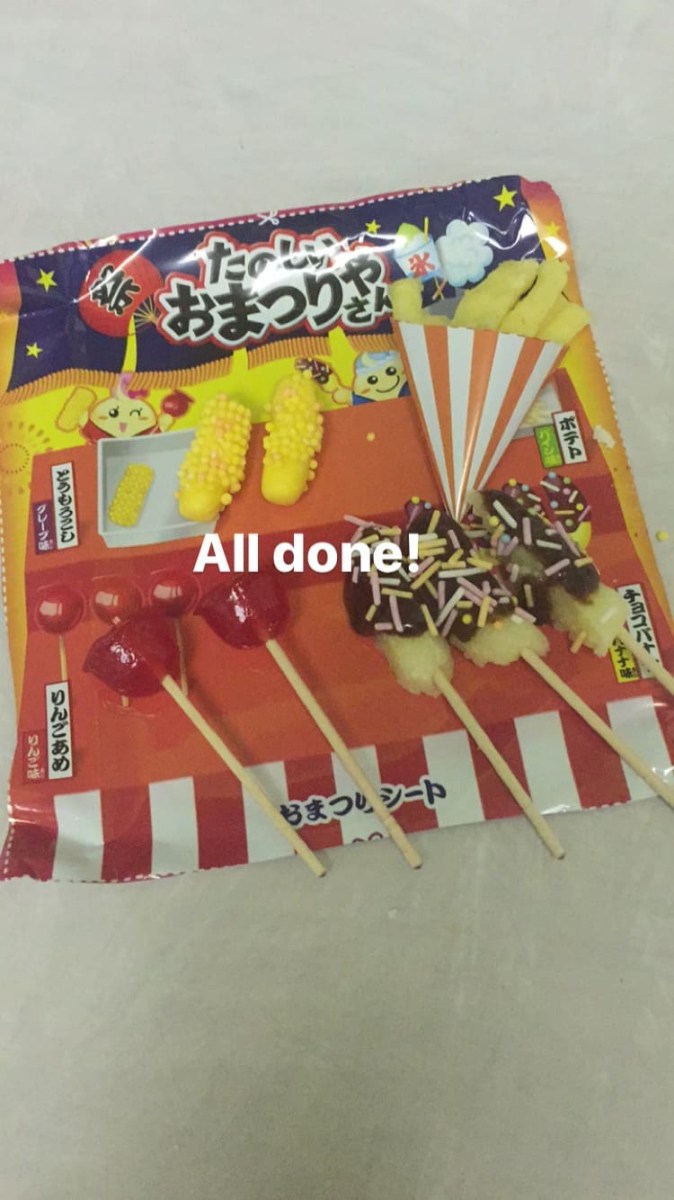 I made the candy kit on my Instagram stories, so here's the final product! This is one of the tastier sets even if it took a bit longer. The fries were not real potato flavour like in the hamburger set. I think they were grapefruit? The corn was pineapple flavoured.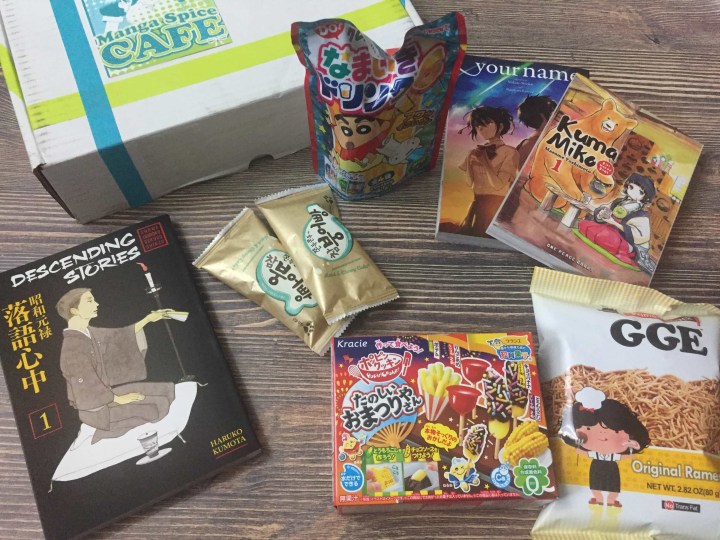 Manga Spice Cafe is the manga-lover's dream box! Something to read, to eat, and to drink — it's such a great idea for a box! I love that the manga included are all the first in the series — no jumping in halfway through a storyline!
What did you think of this month's box?