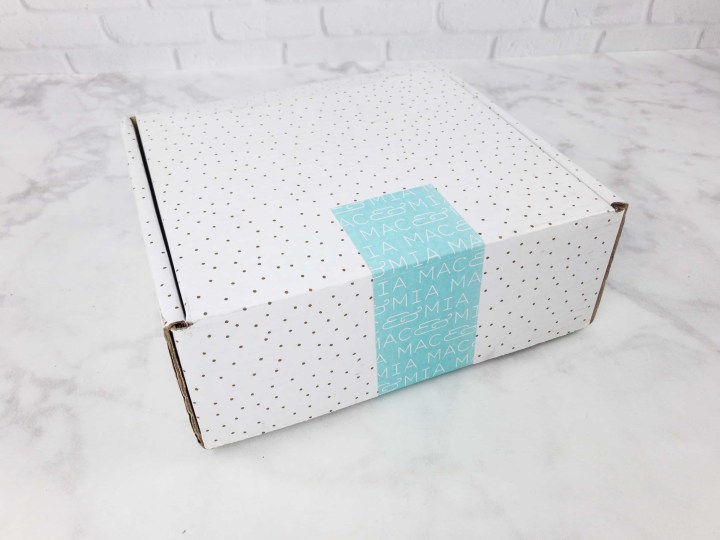 Mac & Mia is a personal styling service for babies, toddlers, and little kids newborn to 6T. It's similar to Stitch Fix in concept – a stylist sends you five pieces of clothing to try on at home. Shipping is free both ways. This isn't a subscription- you order each time you'd like a new box. There's a $20 styling free refundable against two item purchases. There's also a 15% discount for full box purchase!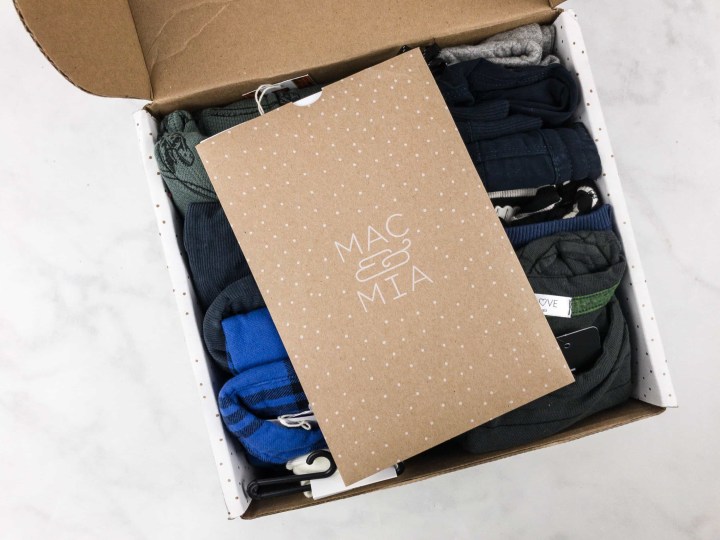 Everything is folded neatly inside. Mac & Mia uses socially conscious criteria to select their brand partners: Crafted from natural materials, no toxic chemicals, manufactured under honest wages and safe working conditions, and made in the USA. All the clothing lines stand for environmental responsibility as well.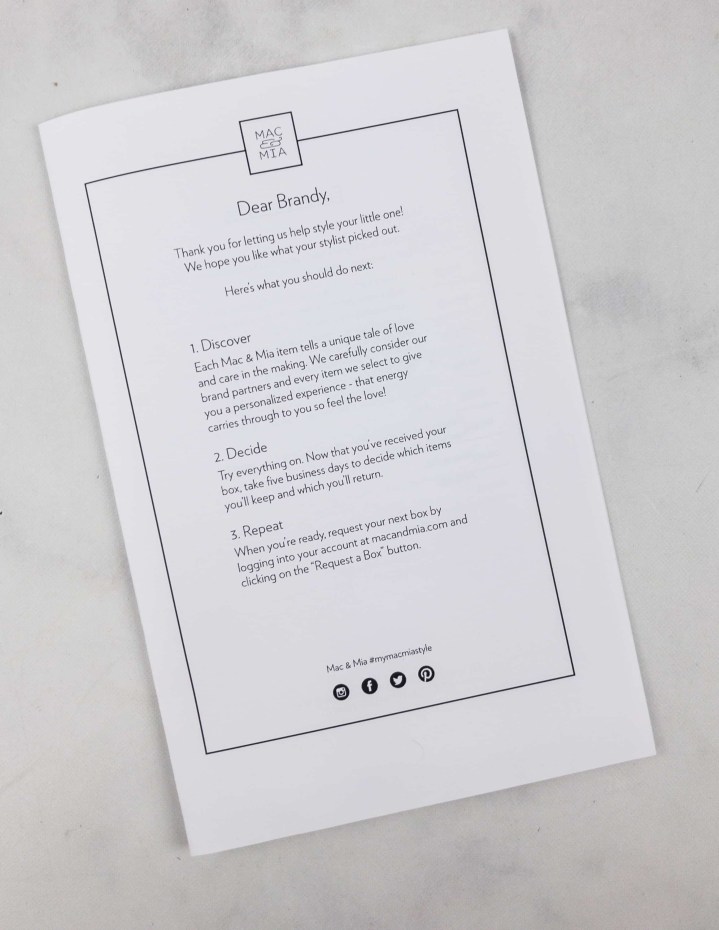 DEAL: Get $20 credit towards the clothes in your first box! Use this link to get the deal.
It might say you have 5 days but I think we kept our box for a good week extra. Mac & Mia were flexible about the extra days.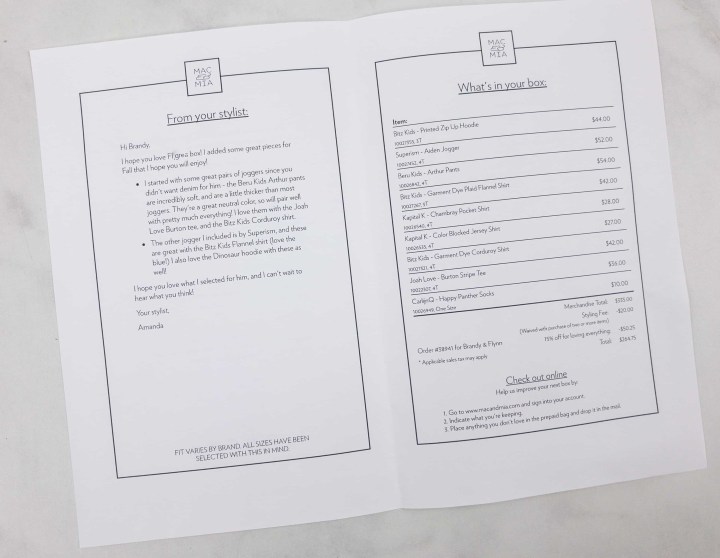 The item list gives a good idea of the item price ranges – about $30-35 each.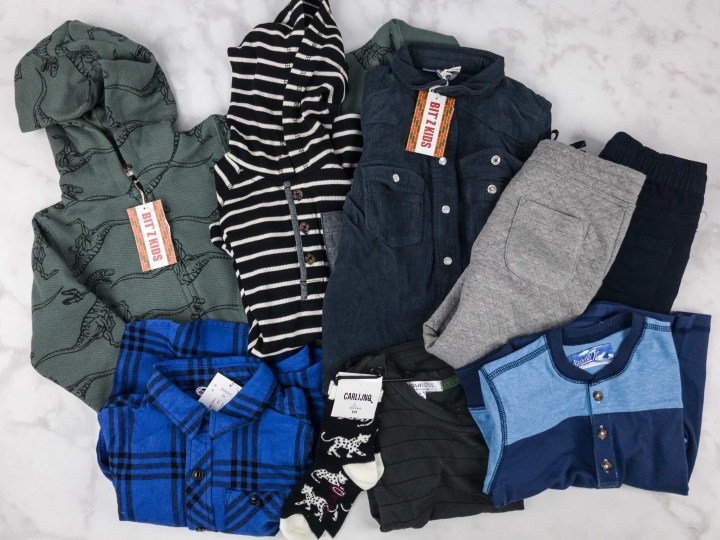 We received 9 items to try on. Super cute!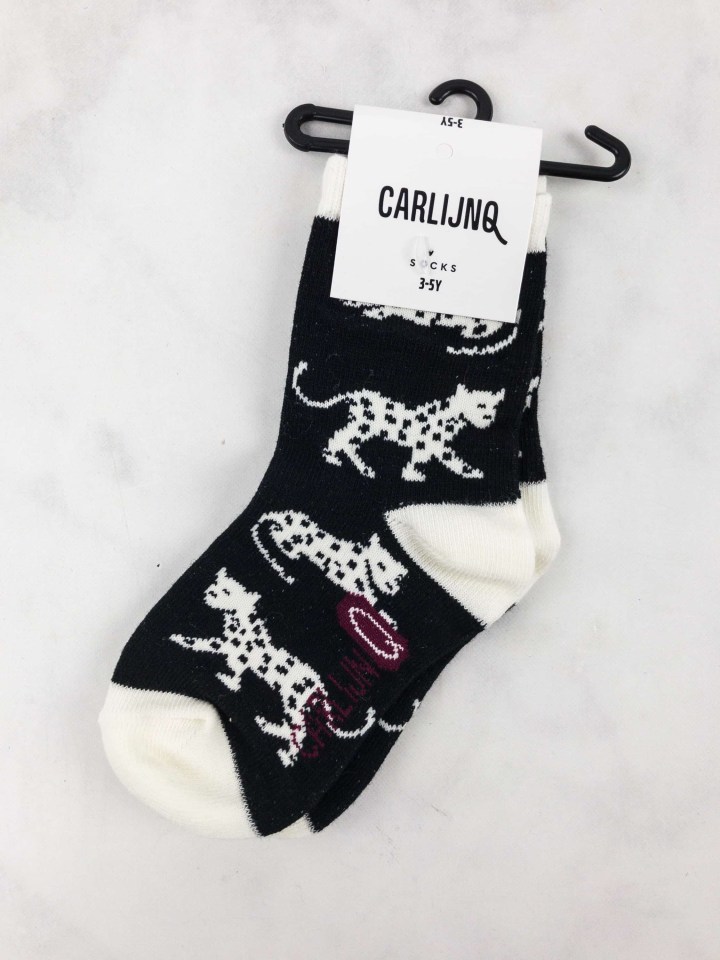 CarlinjQ Happy Panther Socks ($10) I'll make a note for next time to not send socks.  I could make $10 socks for a 3 year old in my budget, but I'm firmly against it, even though these are cute!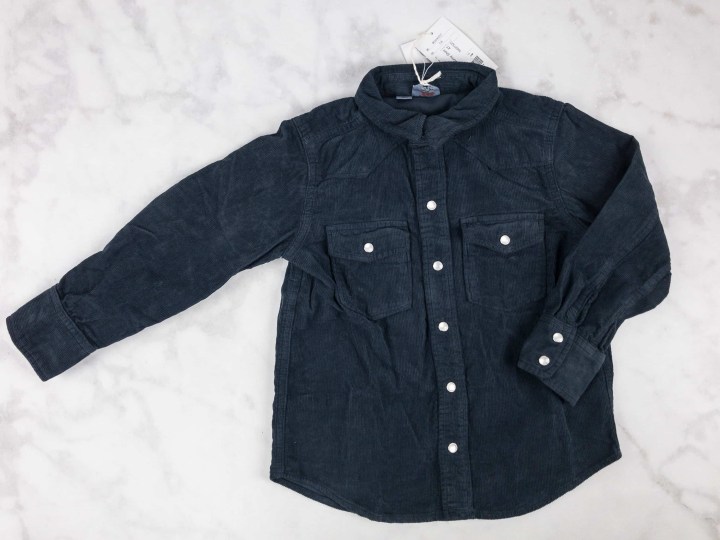 Bitz Kids Garment Dye Corduroy Shirt ($42) I love the muted teal of this shirt.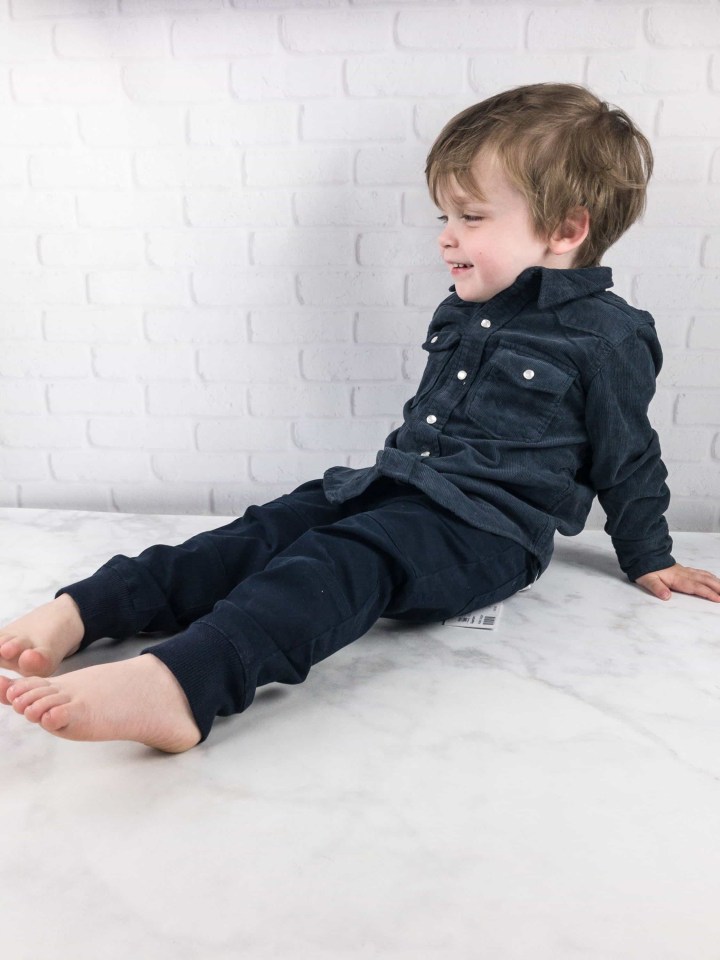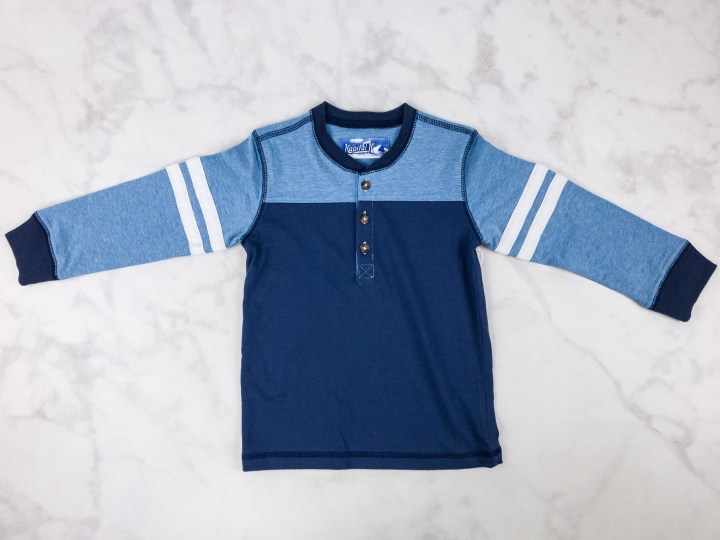 Kapital K Color Blocked Jersey Shirt ($27) This shirt is a fun fall style and nice and soft – and super responsive to our needs (which – don't laugh – are that they have to fit Baby F's giant head!). He has a large noggin!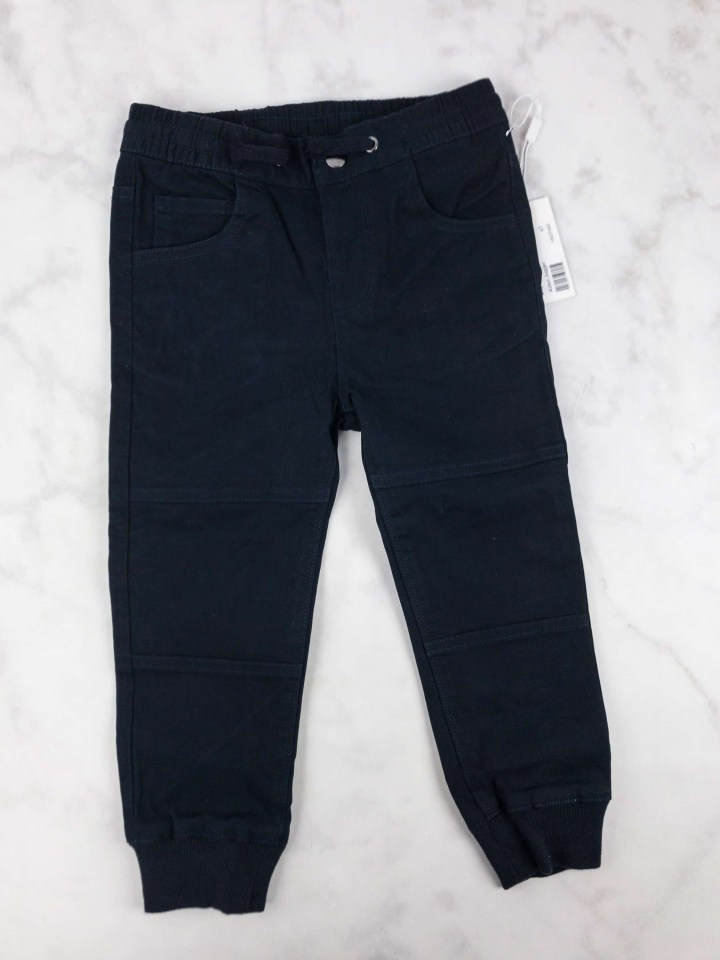 Beru Kids Arthur Pants ($54) These are somewhat stiffer pants that I think would be good for intense outdoors use. This little guy goes to the park every day, but I still didn't think we needed something that heavy duty. I did like the cuffs at the bottom though.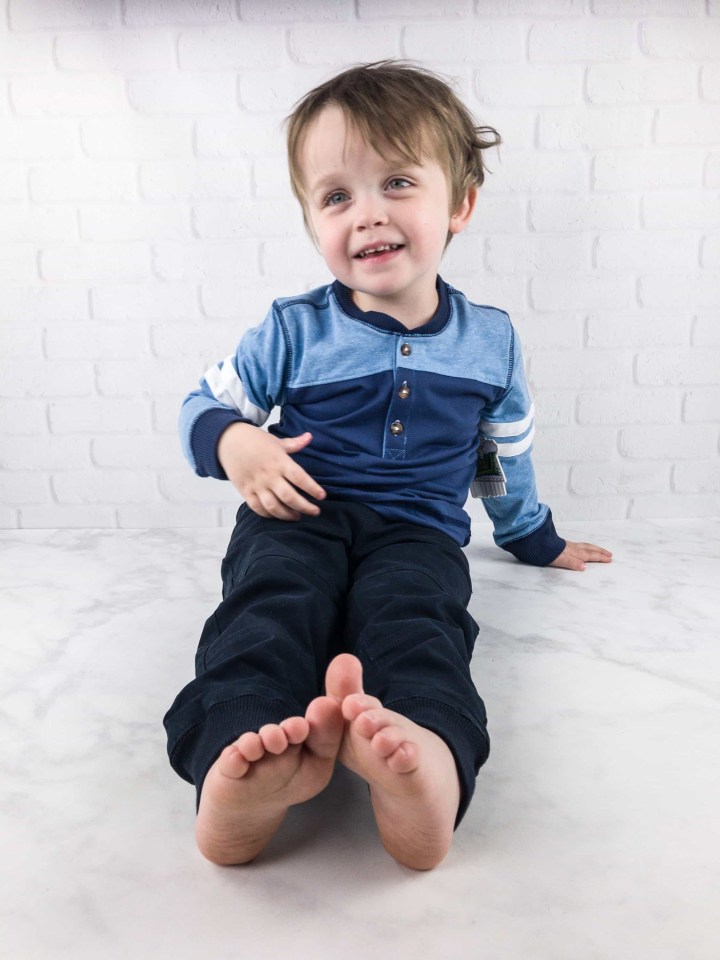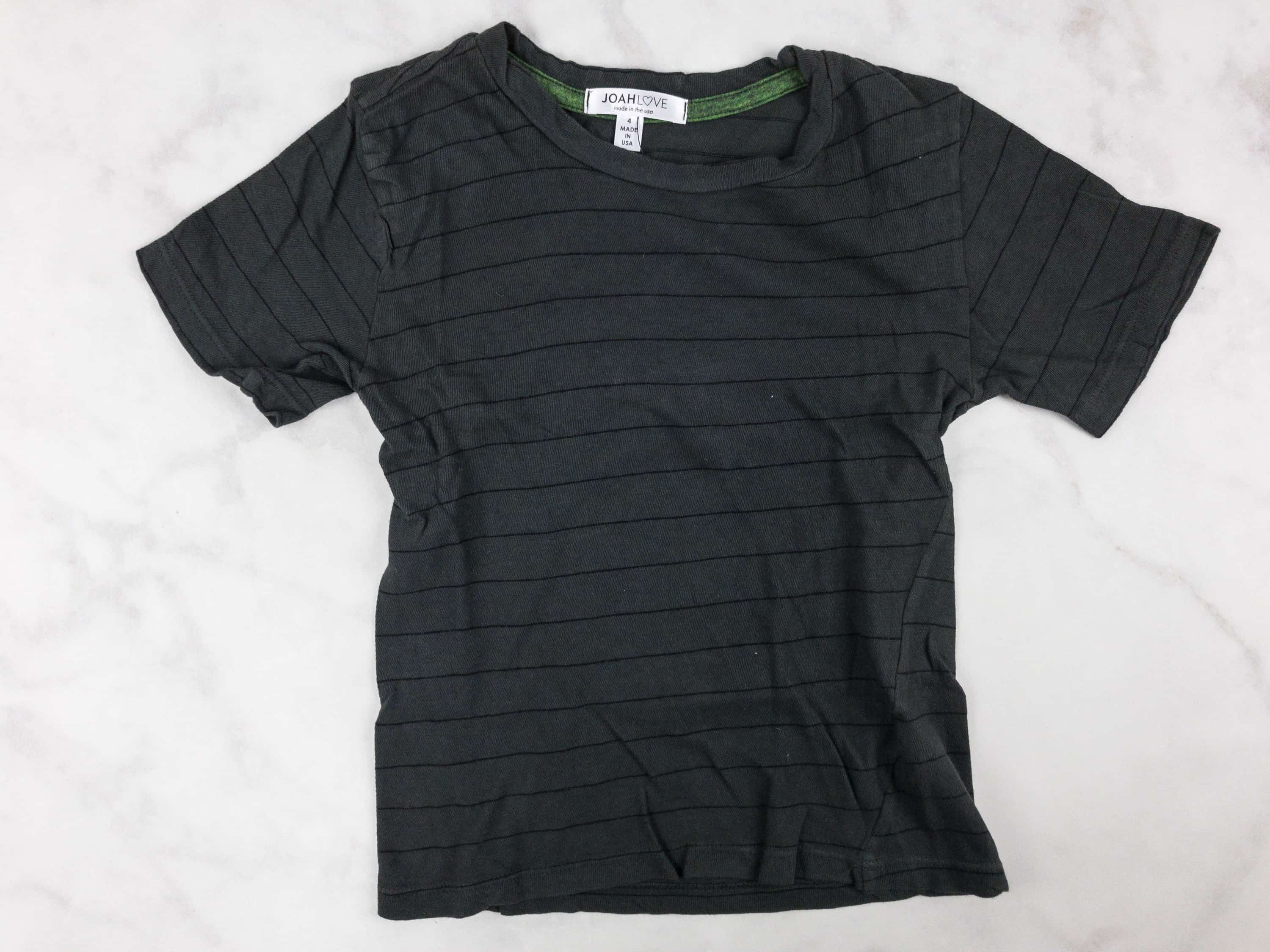 Joah Love Burton Stripe Tee ($36) This is a cute muted t-shirt and while I'm ok with getting tees in a fall box (last week was REALLY warm here!), this fabric was overly stretchy and just too light, so it got returned. Might I get it at summer's peak? Maybe!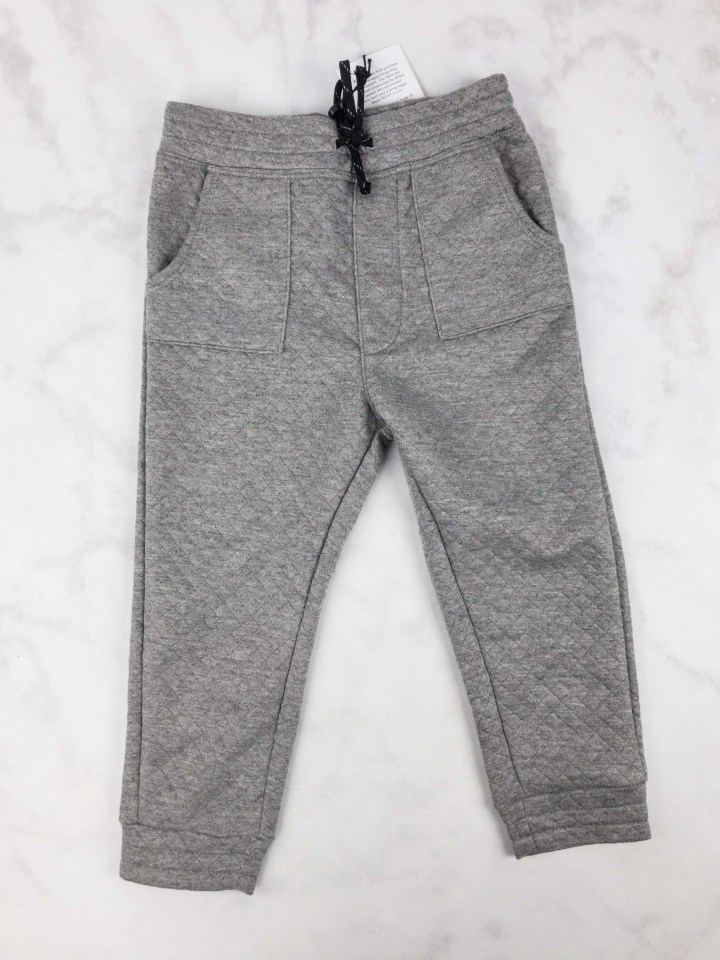 Superism Aiden Jogger ($52) These quilted pants are much more our style (although I would love some FUN prints and COLORS!). The quilted fabric keeps it sturdy yet comfy, and I love pockets for toddlers to hold their treasures.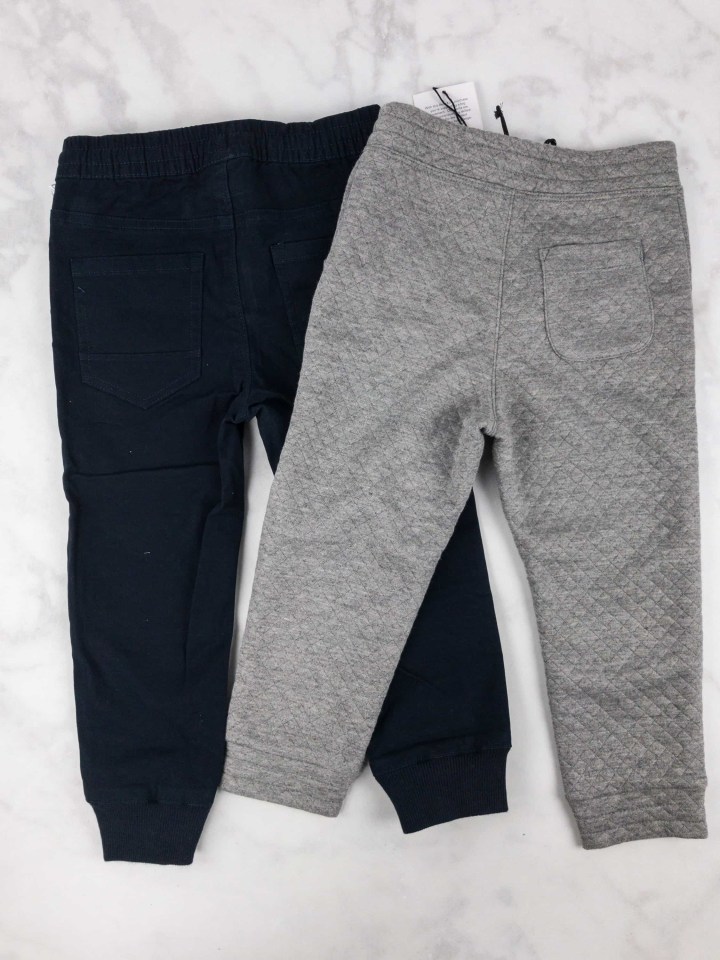 The backs of the pants.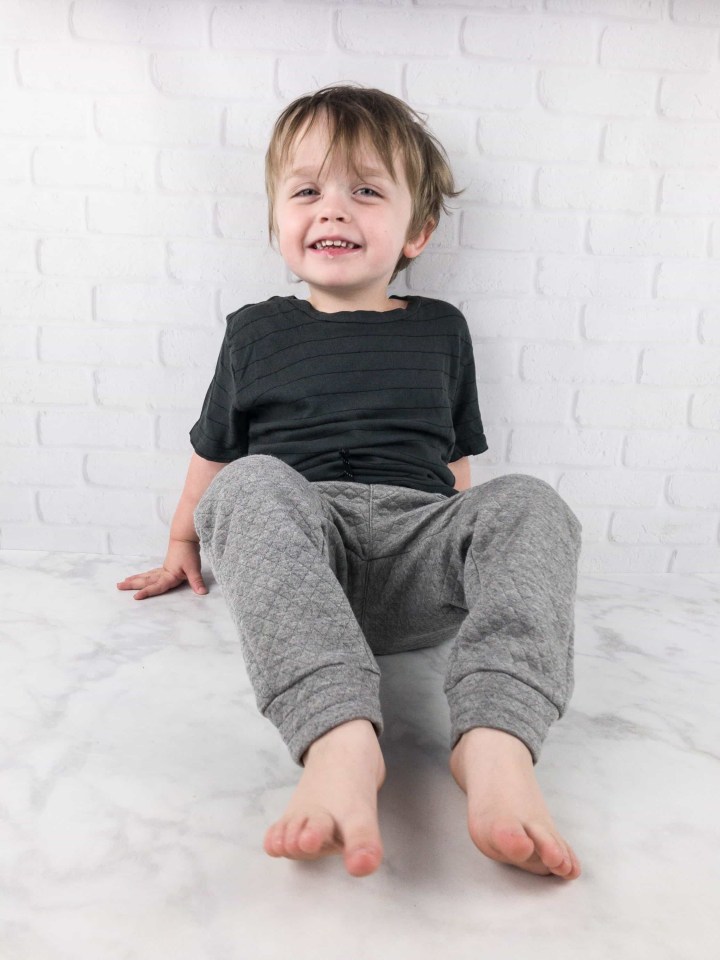 Great for lounging!
Bitz Kids Printed Zip Up Hoodie ($44) This dinosaur hoodie was just too cute!
It wasn't too warm or too light, so it's the perfect transitional piece, plus dinos!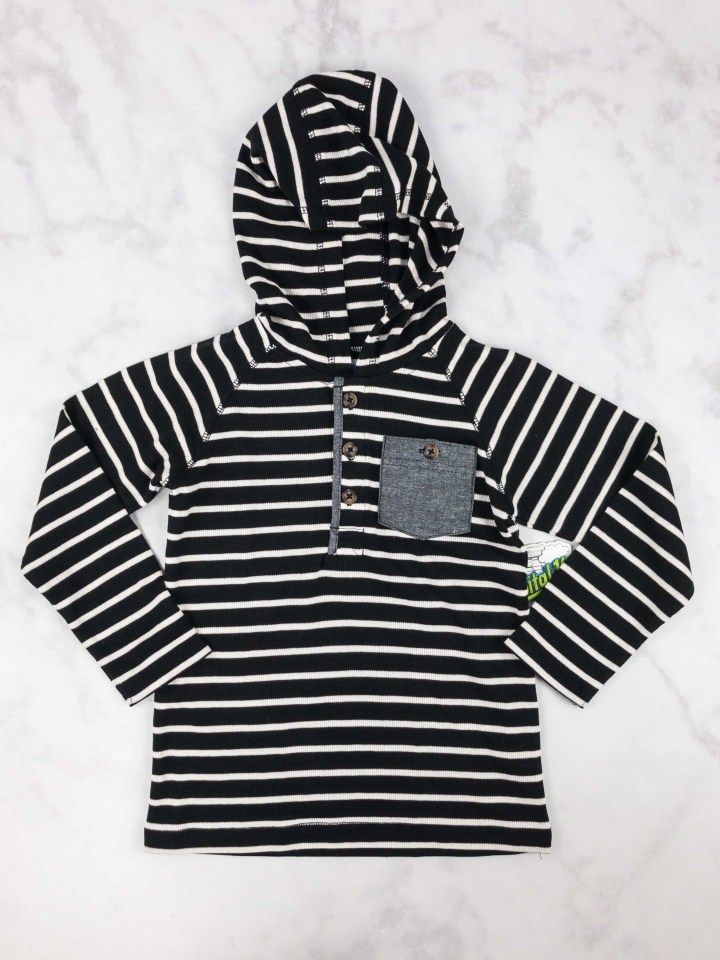 Kapital K Chambray Pocket Shirt ($28) This was also a great transitional piece. I love wearing hoodie shirts – why not baby F?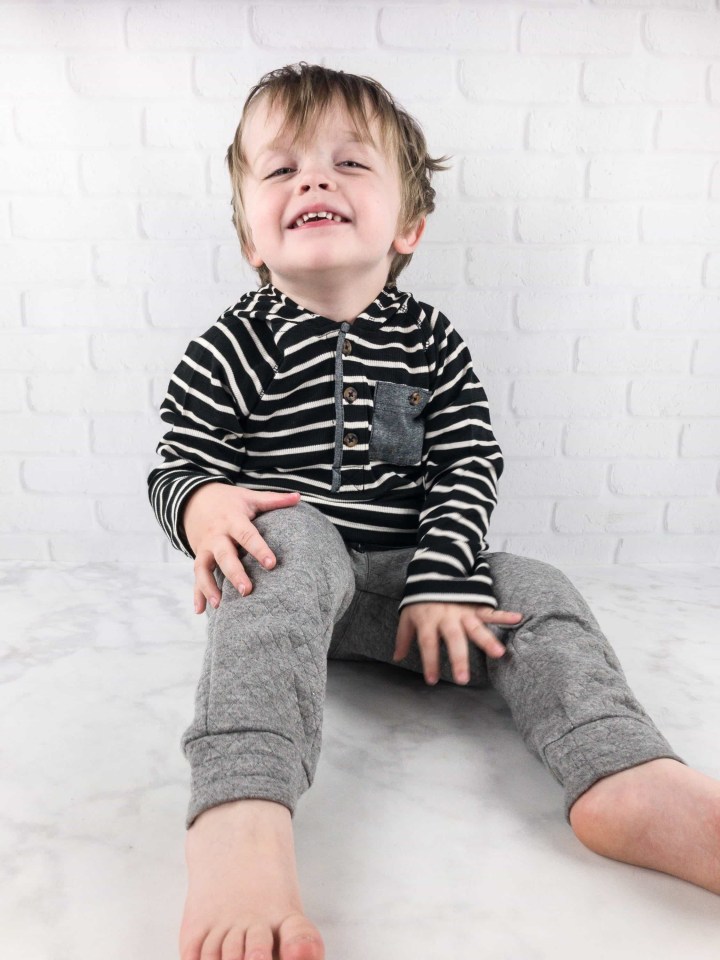 He agreed! He liked this shirt and we kept it, too.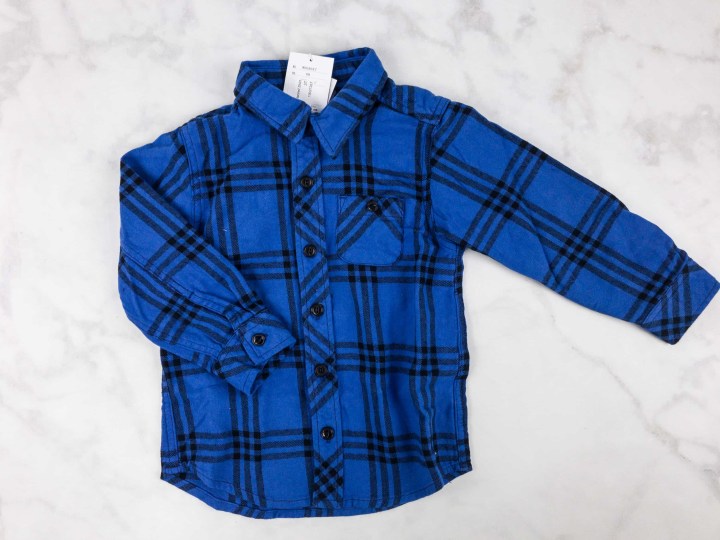 Bitz Kids Garment Dye Plain Flannel Shirt ($42) This shirt was too lumberjack for us – I don't think it ever made it past this picture! Send these in pants and I'd buy them!
We like this subscription and they did a good job responding to my requests – no jeans, big enough head openings for my large headed child (the fact that they really do actually pull it off makes the extra expense worth it for me). But I do have to point out that they have a very specific style aesthetic that hasn't really altered – everything is muted and upper crust "classy" with lots more layers than I don't find necessary for kids. Everything is super preppy! Even though that's not our style, we did find some really great picks from our selection, just nothing as loud as I'm used to. Which maybe is a good thing!
Have you tried Mac & Mia or have difficulty finding clothes for your kids (or time to shop for them!)?