Loot Pets is a monthly dog subscription box from Loot Crate. Every month they select an assortment of geeky gear for your dog that matches the Loot Crate theme for the month.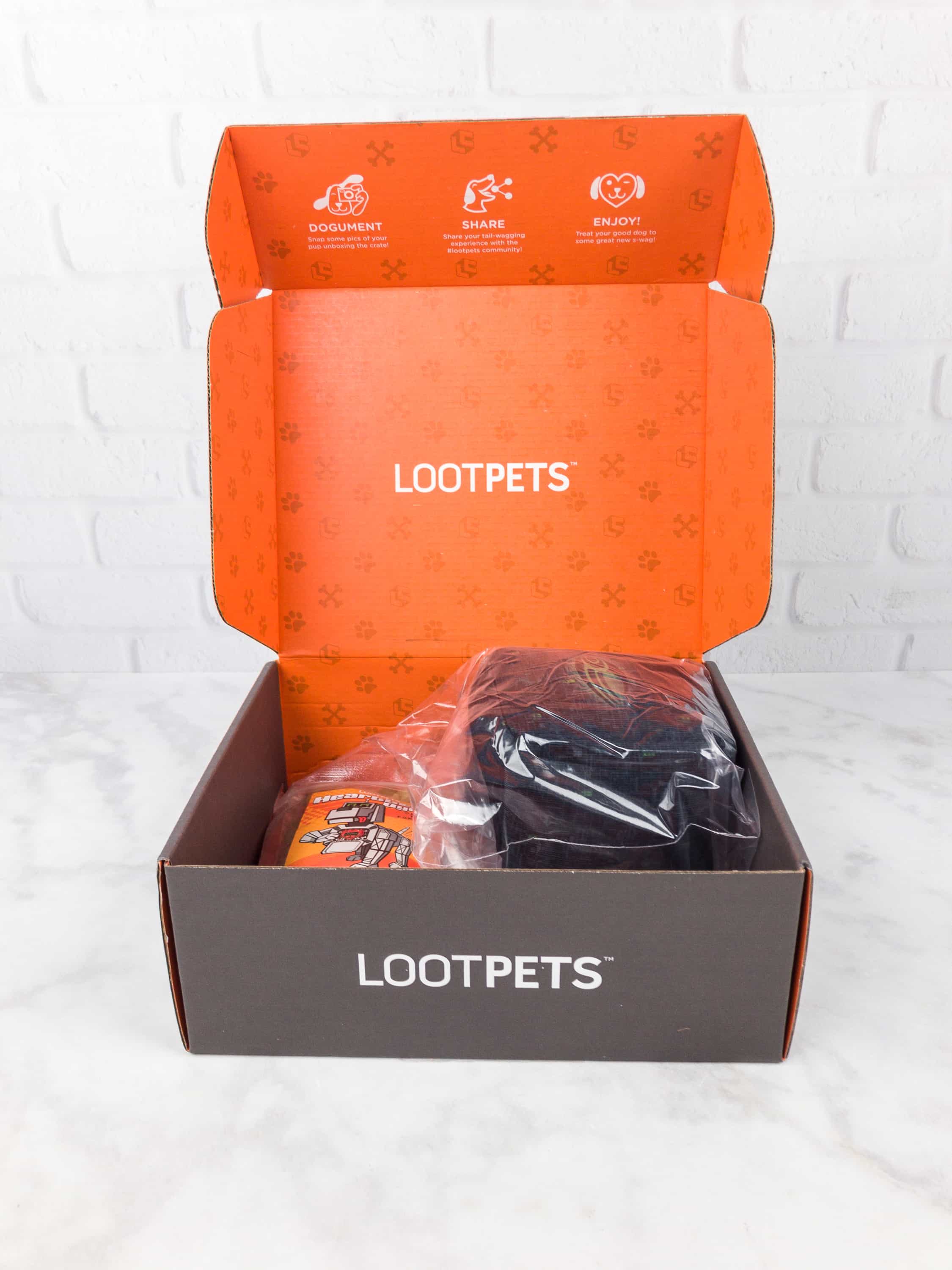 The box is $15 plus shipping (total $20 monthly in the US). Each crate includes themed treats and geeky toys, accessories, or wearables.
This month's theme was ROBOTIC!
DEAL: Save 15% on any subscription when you use this link and coupon code HELLOSUBSCRIPTION15.
Loot Pets has an information card that shows the items included in the box. Wearables are included from time-to-time, but the focus is on toys, treats, and other cool stuff.
Everything in the September Loot Pets box!
Loot Pets Peanut Butter Cookie – The first treat from this month's box is a bone-shaped peanut butter cookie for dogs. Made in the U.S.A., it has the Loot Pets logo and some imprinted "screws" to make it fit the theme.
The cookie is soft. It easily breaks, but that's a good thing because it will be easier to feed to my pup. I split it so the dogs could share, but Dean sniffed out Lindy's portion and stole it, too!
Loot Pets Collapsible Bowl – They also included a collapsible, orange bowl with robotic designs at the center.
It has a clip-on attachment, so it's easy to store and very portable too. You can even bring it along when you decide to travel with your pet.
This will be great for our road trips with the dogs! We always need to have a water dish to break out at pitstops, and this one will tuck nicely in the seat-back pocket between stops.
CBS Studios Inc. Star Trek: The Next Generation Borg Cube Squeak Toy – Love the futuristic design on this toy.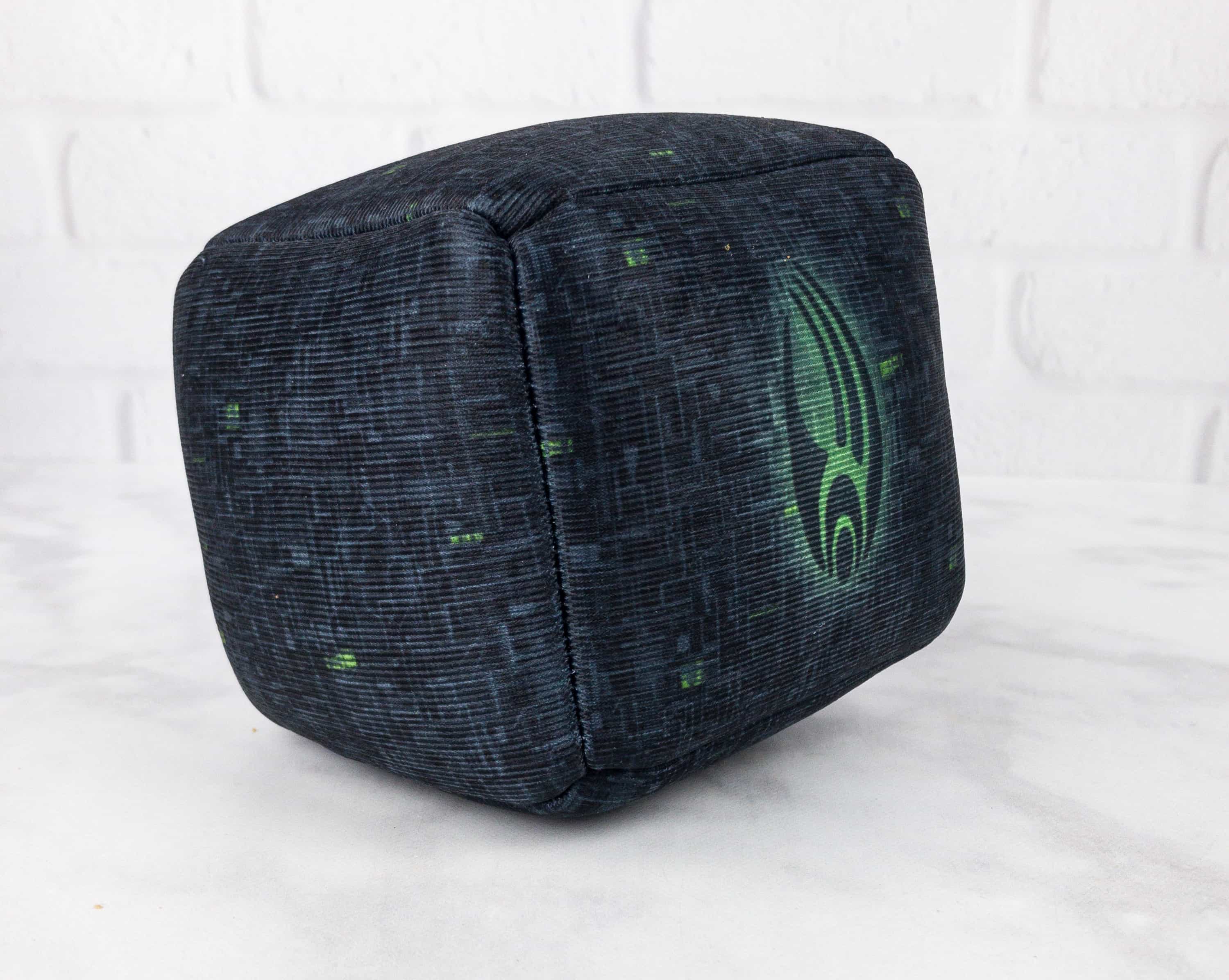 Its squeaky sound made my pup really excited, and this lumpy take on the Borg ship cube rolls unpredictably, making it fun to play toss and chase with.
Loving Pets Heartbeat Bytes Dog Treats – A bag of chicken bites. The dog-bot illustration on the label is cute!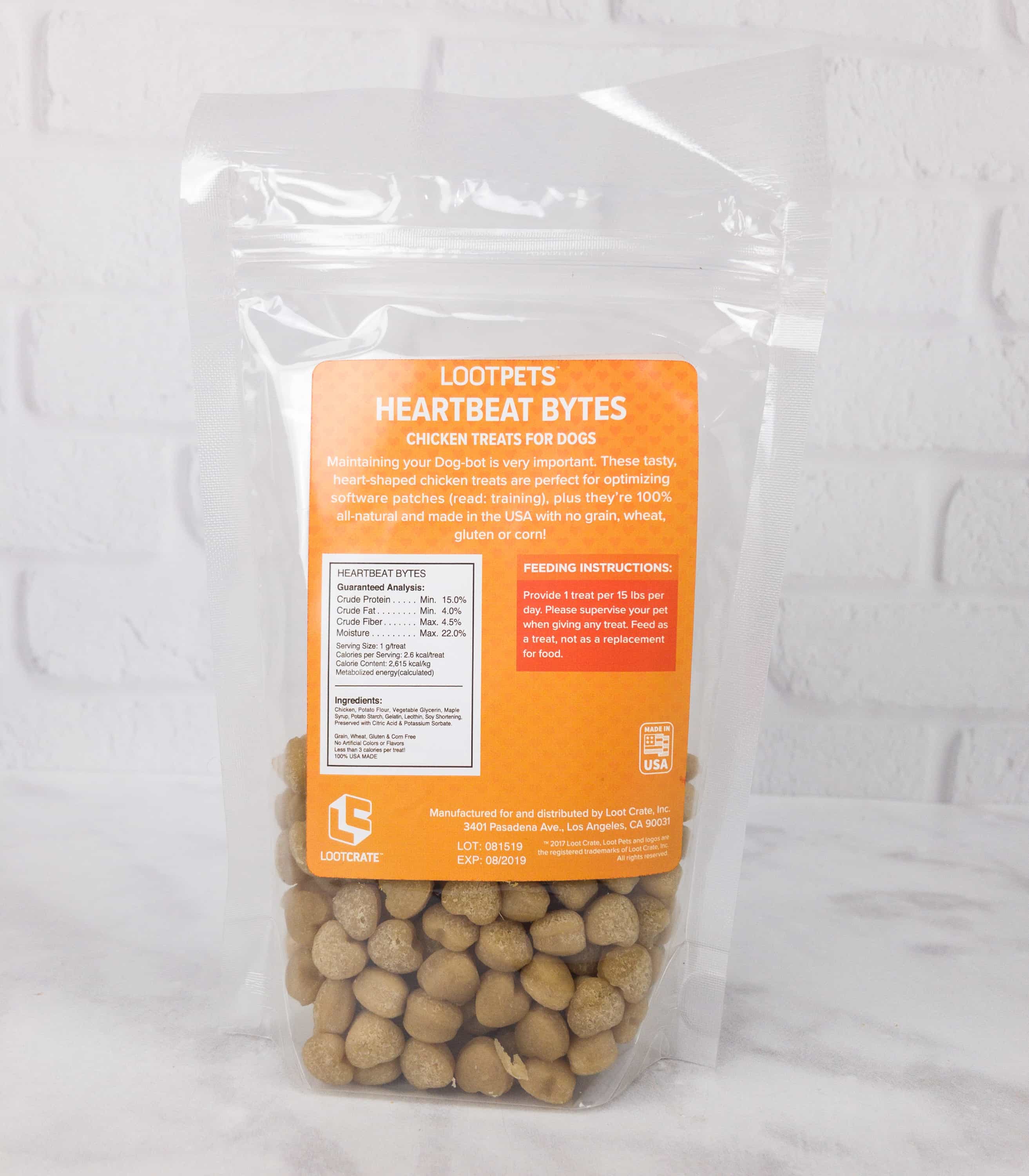 This pack will make a good treat for dogs during their training. Like many of the themed treats, they can only do so much in terms of shaping the treats to match the theme — the real creativity usually shows up on the clever label design and description of the treat.
Bite-sized and heart-shaped, made with ingredients good for my pup. What's not to like?
Here's Dean looking dashing with his Borg cube! Resistance is Futile!
This month's robotic theme is cool! The treats are great and I know Dean & Lindy love them because he keeps asking for more. However, the box doesn't come with a wearable this month and that's one thing we missed. Dean is more amenable to the wearables than Lindy, so we enjoy them more — still think it was a good move on the part of Loot Pets to make them occasional-only, though. The dogs always enjoy this box, especially the dog treats (and don't worry, Lindy gets plenty of the Heartbeat Bytes)!
What did you think about this month's Loot Pets items & theme?