Loot Crate DX is a deluxe monthly subscription box from Loot Crate. It's themed with the regular Loot Crate theme, except it contains premium next level loot for discerning geeks! It's like a special edition box from Loot Crate – every month!
DEAL: Save 15% on any subscription when you use this link and coupon code HELLOSUBSCRIPTION15.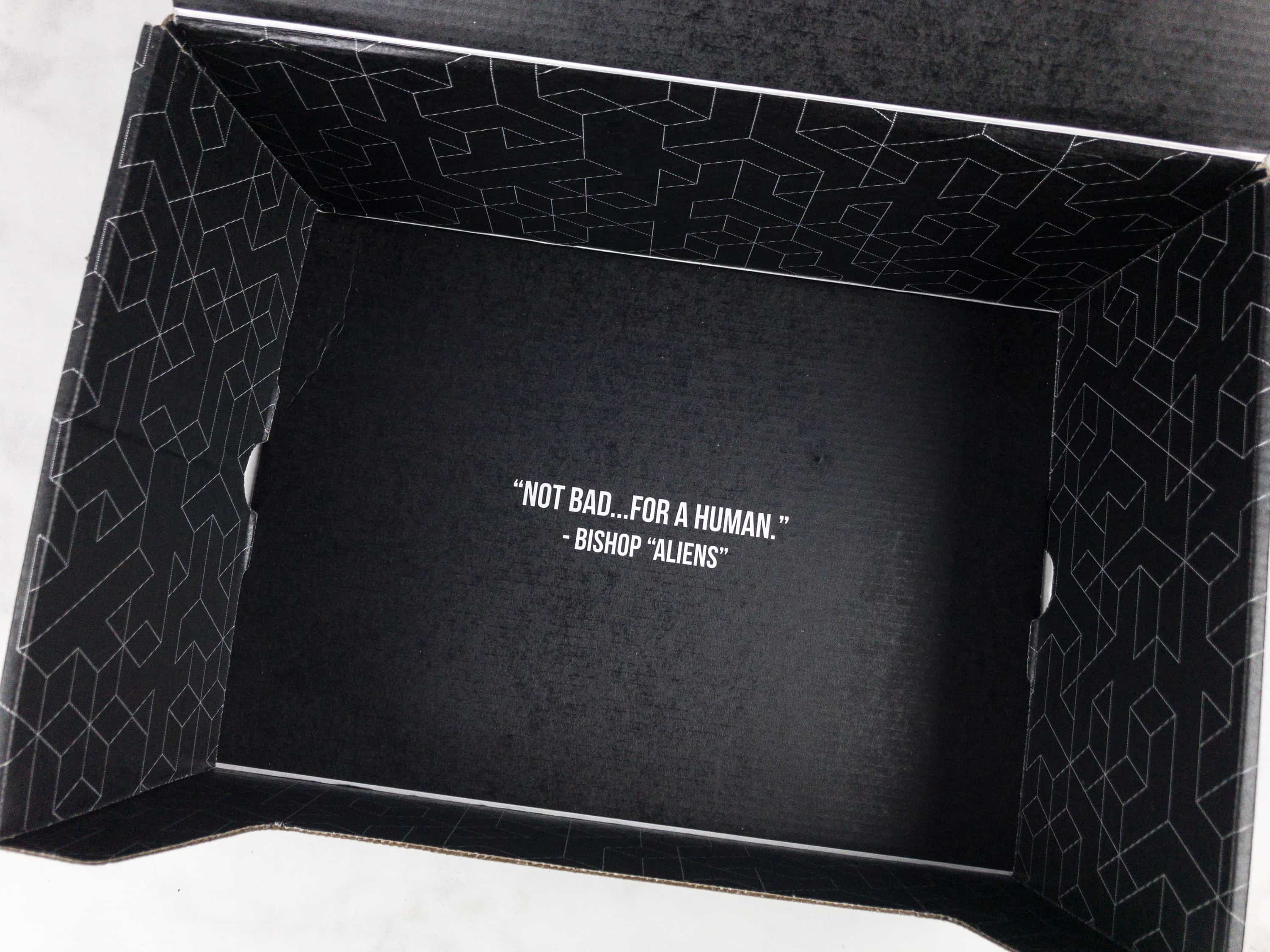 A quote in the bottom of the box!
The box comes with a tri-fold booklet. The theme this month – ROBOTIC!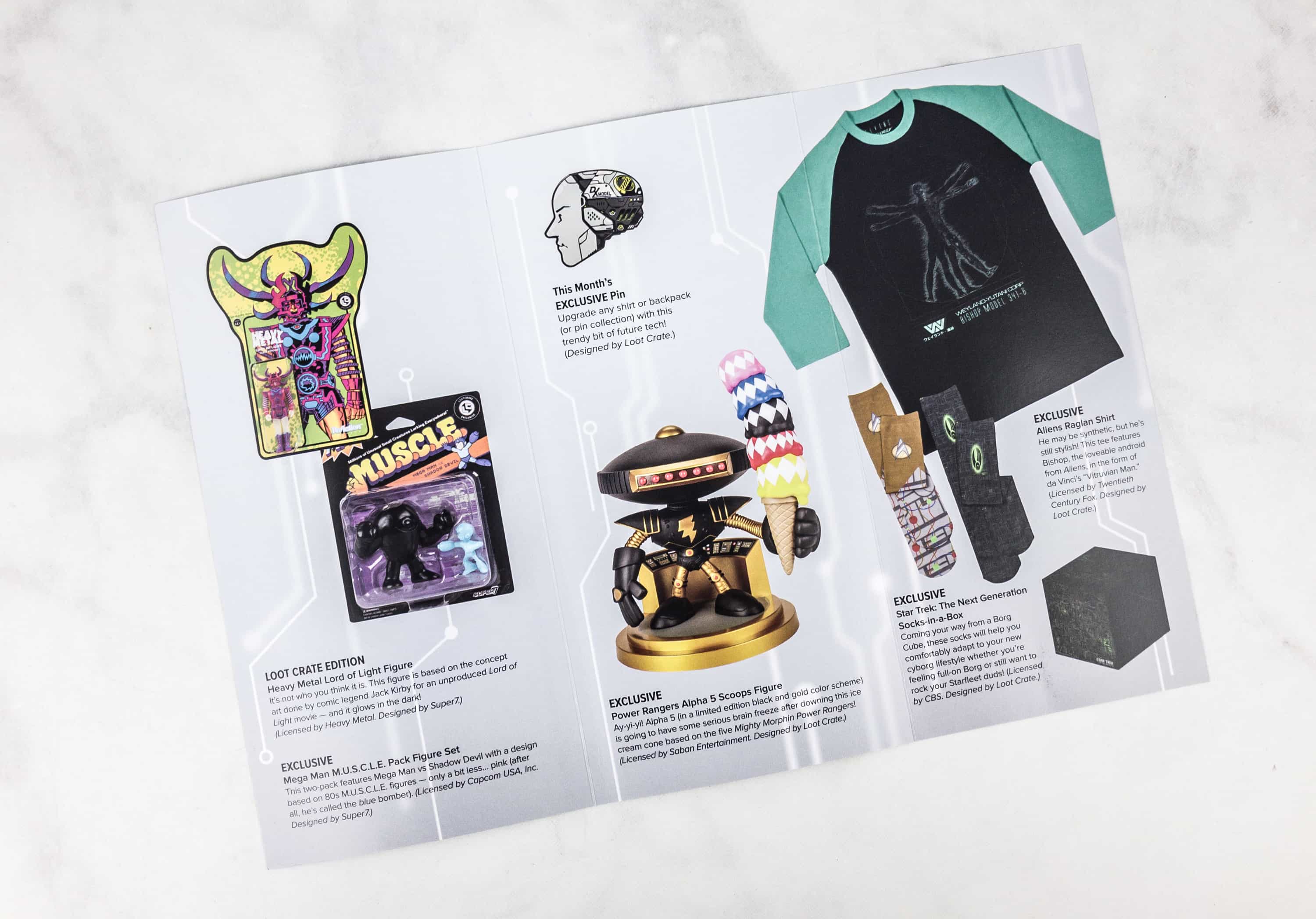 The information card gives you a list of all the items in the box. It's super sturdy and has a nice premium feel.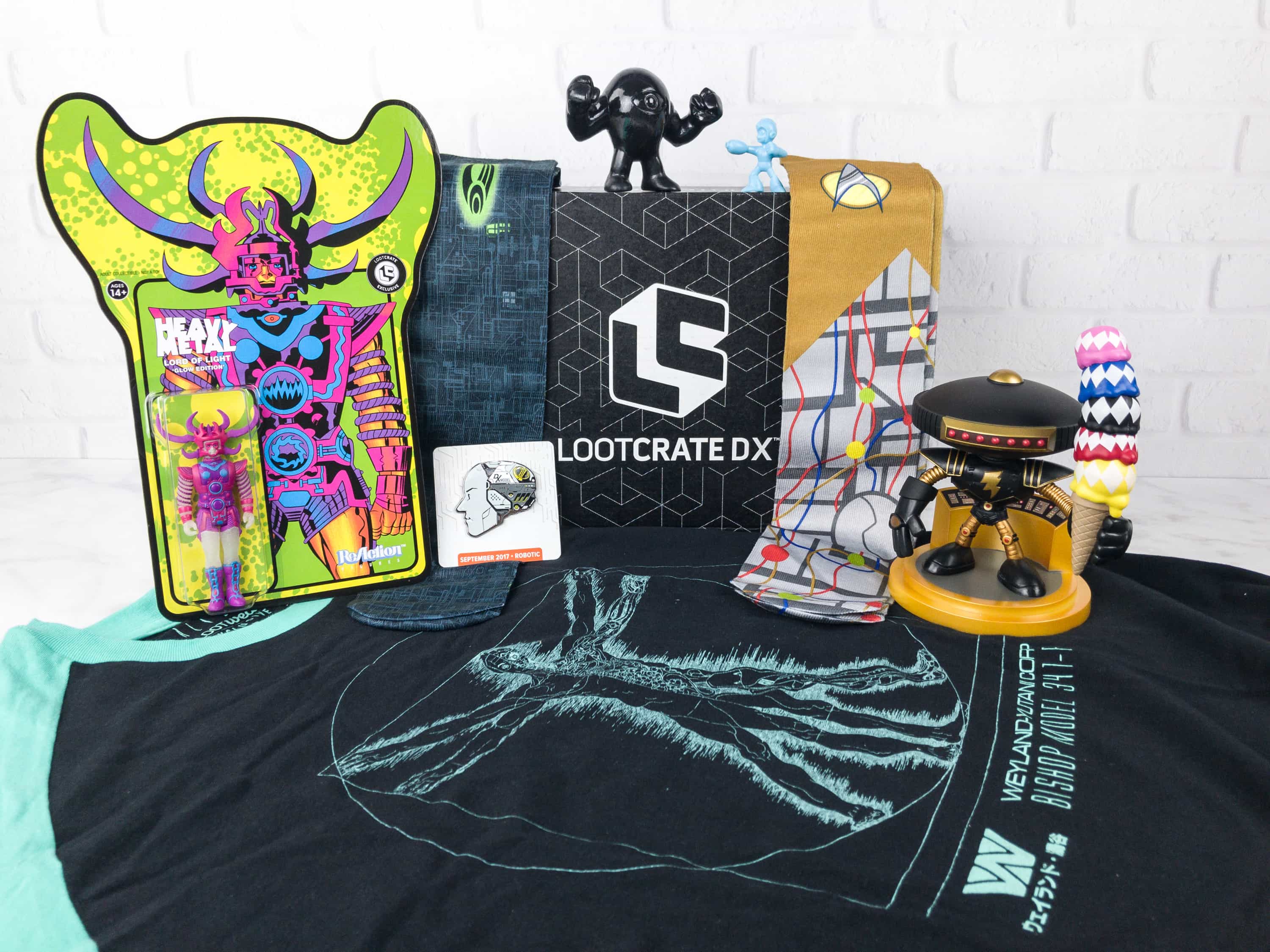 All the Loot Crate DX goodies this month!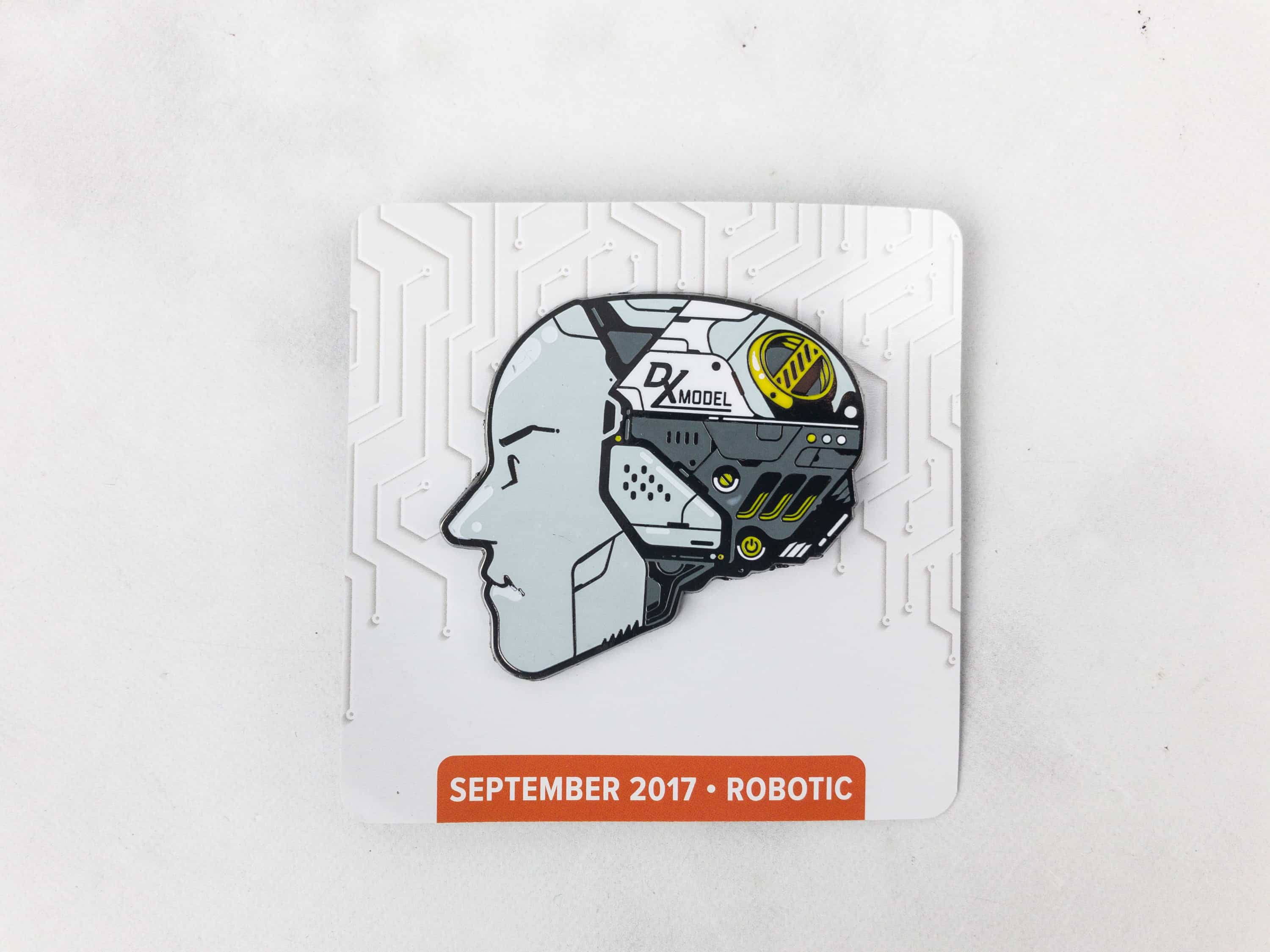 Loot Crate DX September 2017 Robotic Pin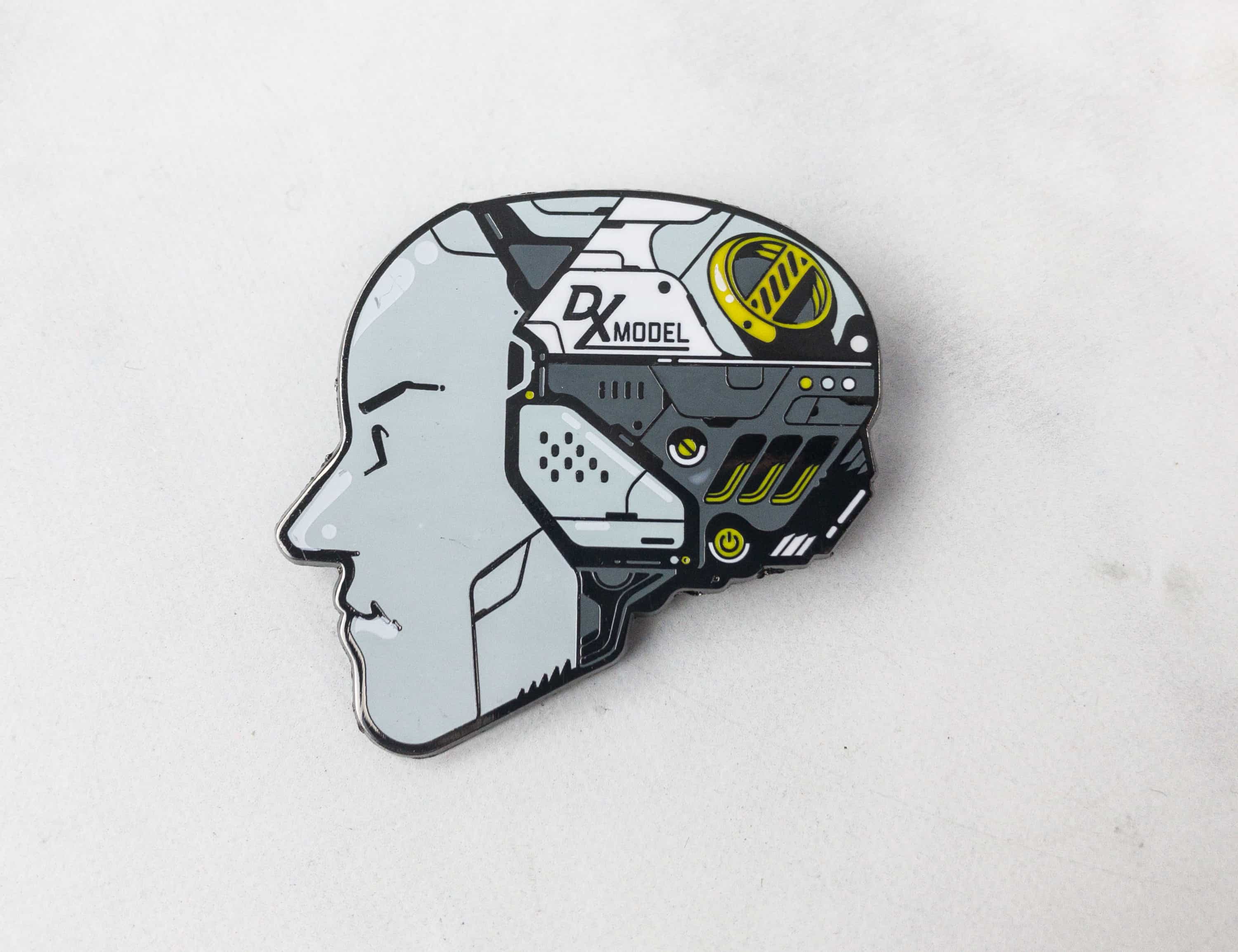 Android, DX model. Press power up to begin.
Aliens Raglan Shirt 
I am not really a fan of Raglan shirts, but this one is an exception. The color combination, with black as the body and mint green sleeves looked unique. It's made of cotton so it's really comfortable to wear.
I love how they played with the design, is it the Vitruvian Robot?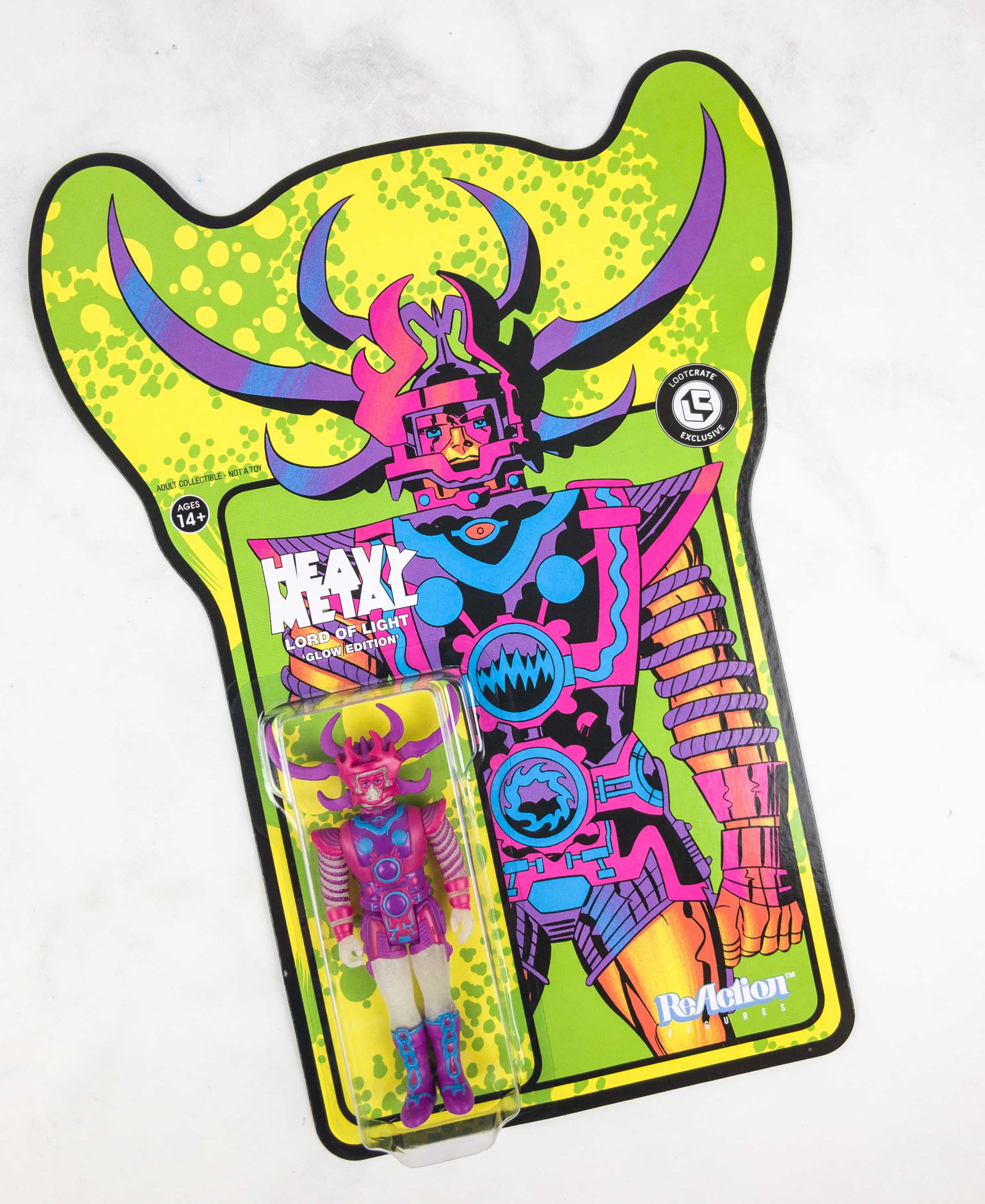 Heavy Metal Lord of Light Figure
Heavy Metal is a magazine that focuses on science fiction and fantasy, not the music genre. Their website notes: "We are about heaviness, and we are about metal, and if that aligns us with heavy metal, the music, then so be it."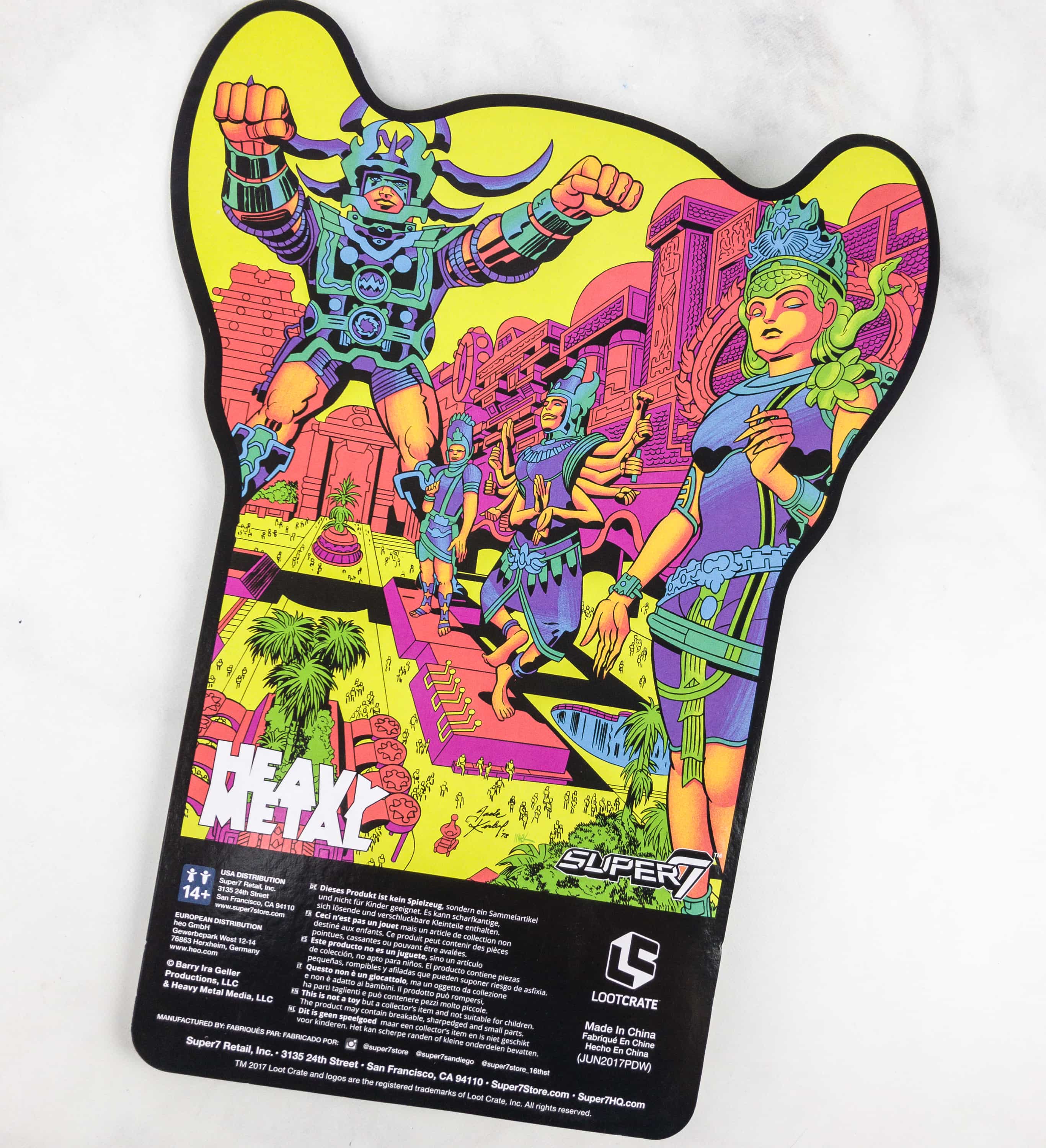 On issue # 276 of the Heavy Metal magazine, the Lord of the Light appeared. The epic Lord of Light blacklight prints of Barry Geller and comic book legend Jack Kirby were shown at Meltdown Comics in Los Angeles. Meltdown created a dark room lit only by black lights and featured several prints. There's an option for a tv show out of these – hang on to them for future fandom, even if they're a little odd at the moment…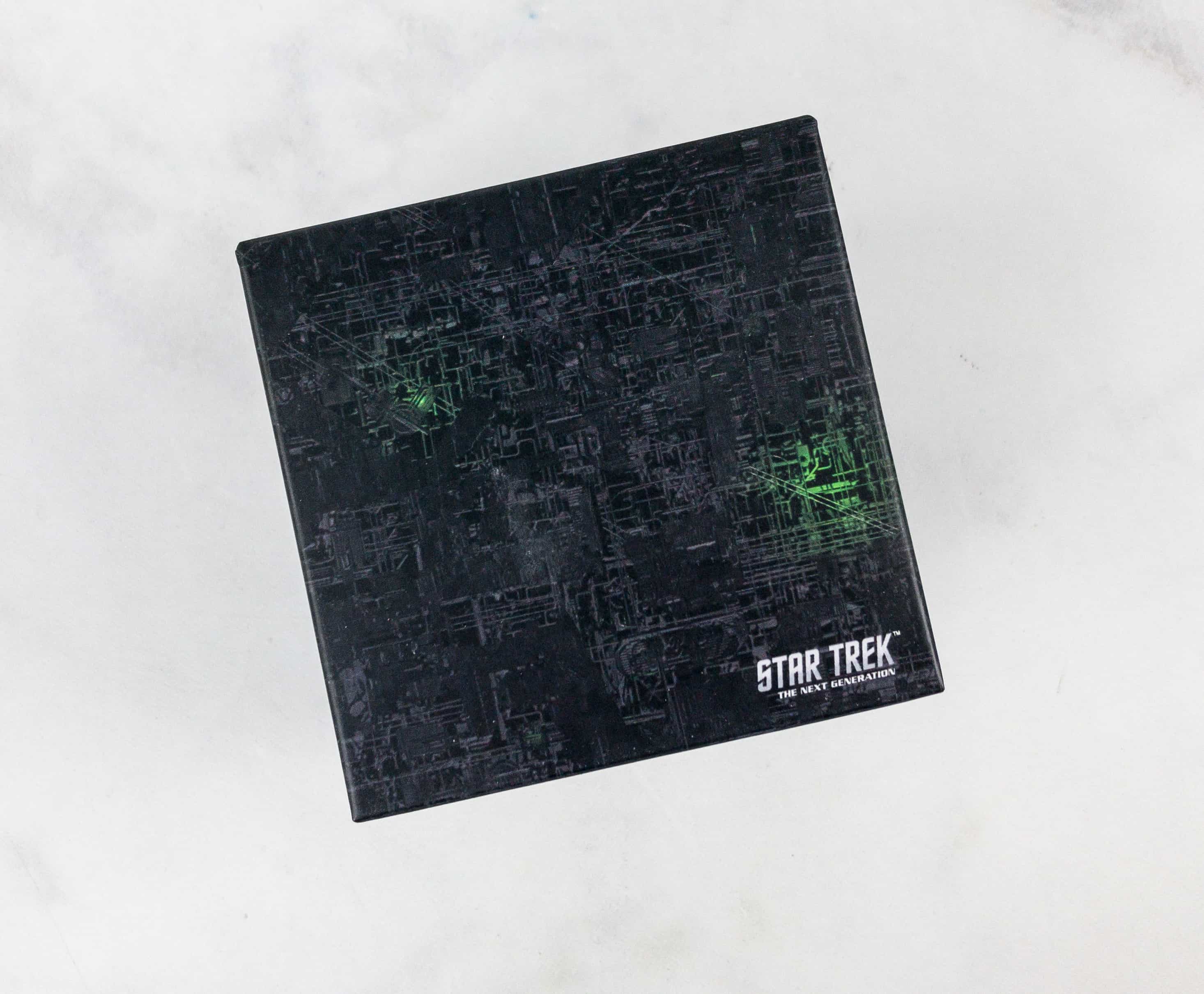 Star Trek: The Next Generation Socks-in-a-Box
This box has two pairs of Star Trek socks on it! Both pairs are dye sublimated style socks.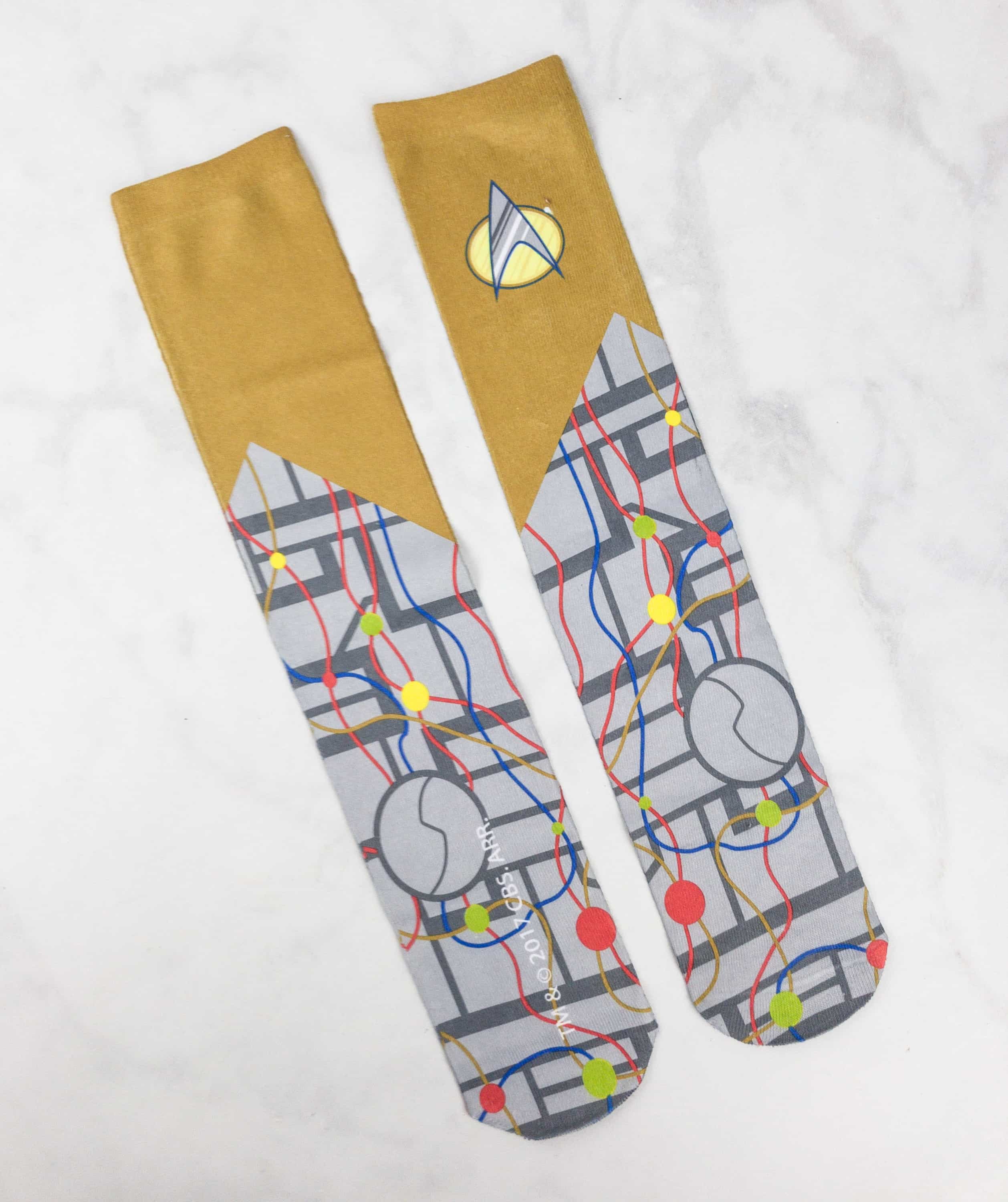 Any Star Trek fan will love this pair featuring a communicator badge and a peek into Data's inner workings….
Or the Borg! This pair is for wearing while you're trying to dominate the boardroom? Or the cube.
Ultimately I was disappointed by the socks because I'm a mega trek fan, and I'm not big on socks. Or any socks that aren't no-shows and sized for small women's feet.  These don't have heels and will probably get turned into dorktastic arm warmers.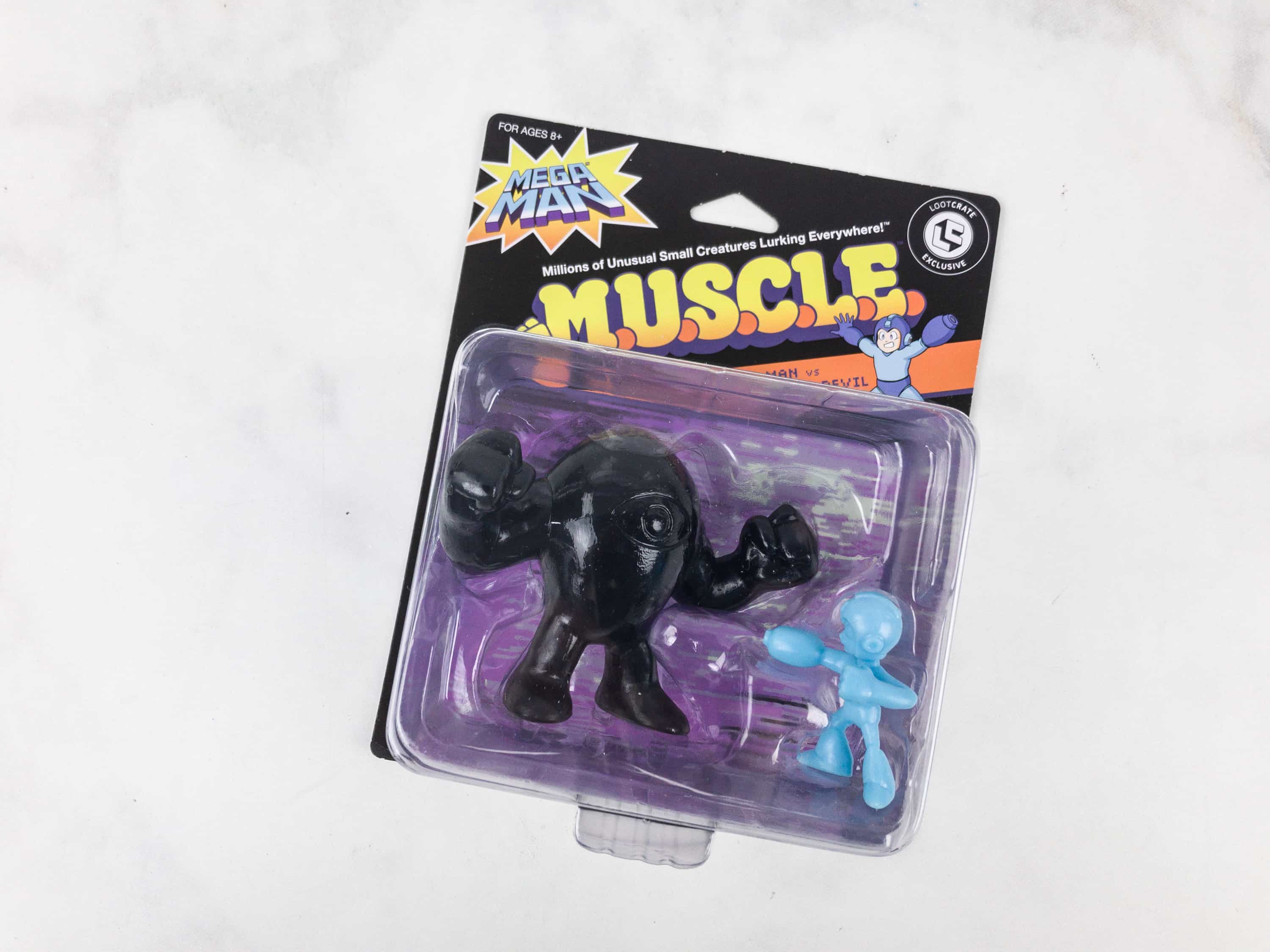 Mega Man MUSCLE Pack Figure Set . The M.U.S.C.L.E. series features 1.75-inch action figures and are highly sought after. This is the first giant one we've ever seen – appropriate for the Mega Man pack!
"Fight, Mega Man! For everlasting peace!"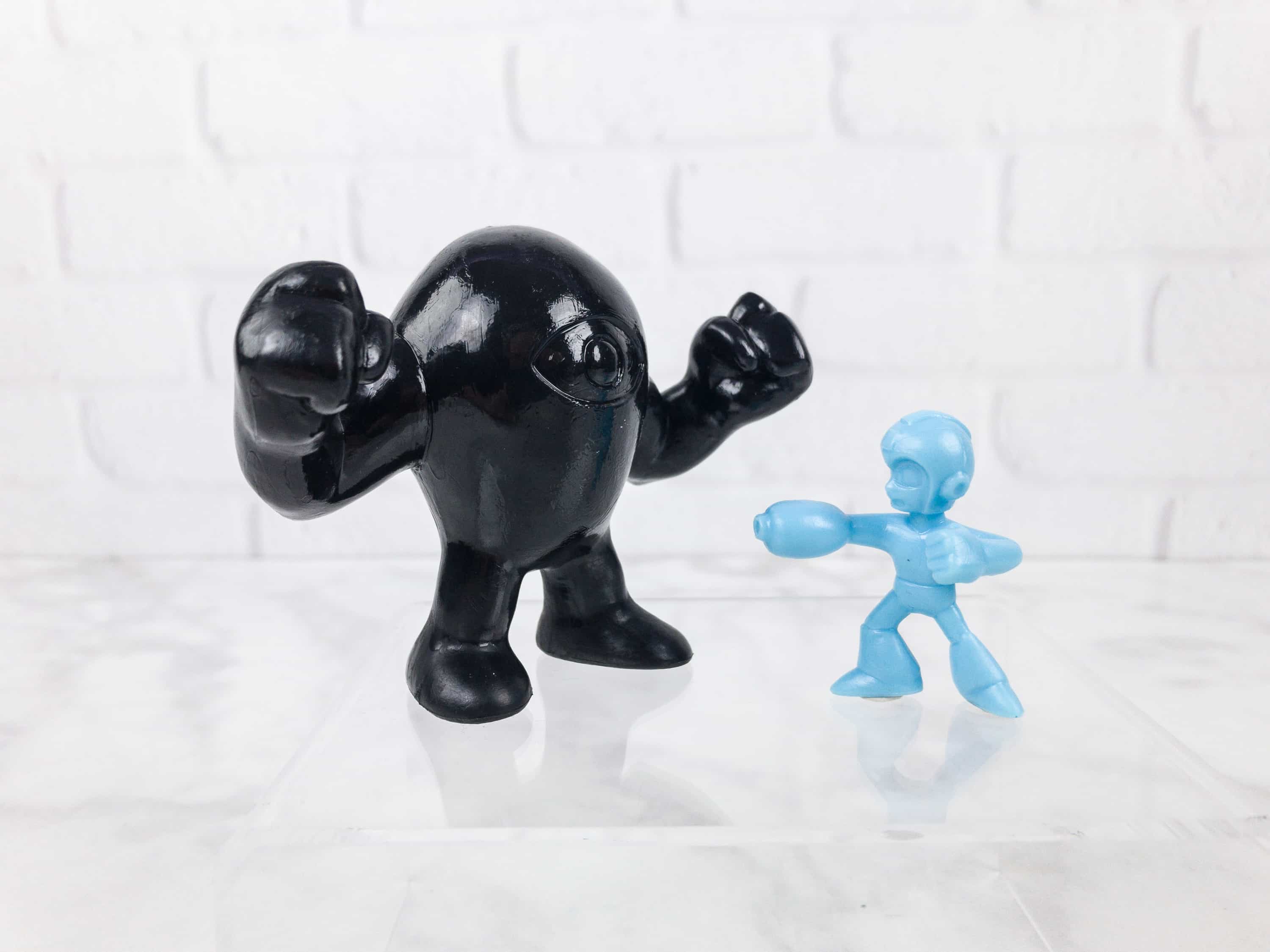 Mega Man looks like he's always ready to fight, but especially the gargantuan Shadow Devil.
He's ready to shoot!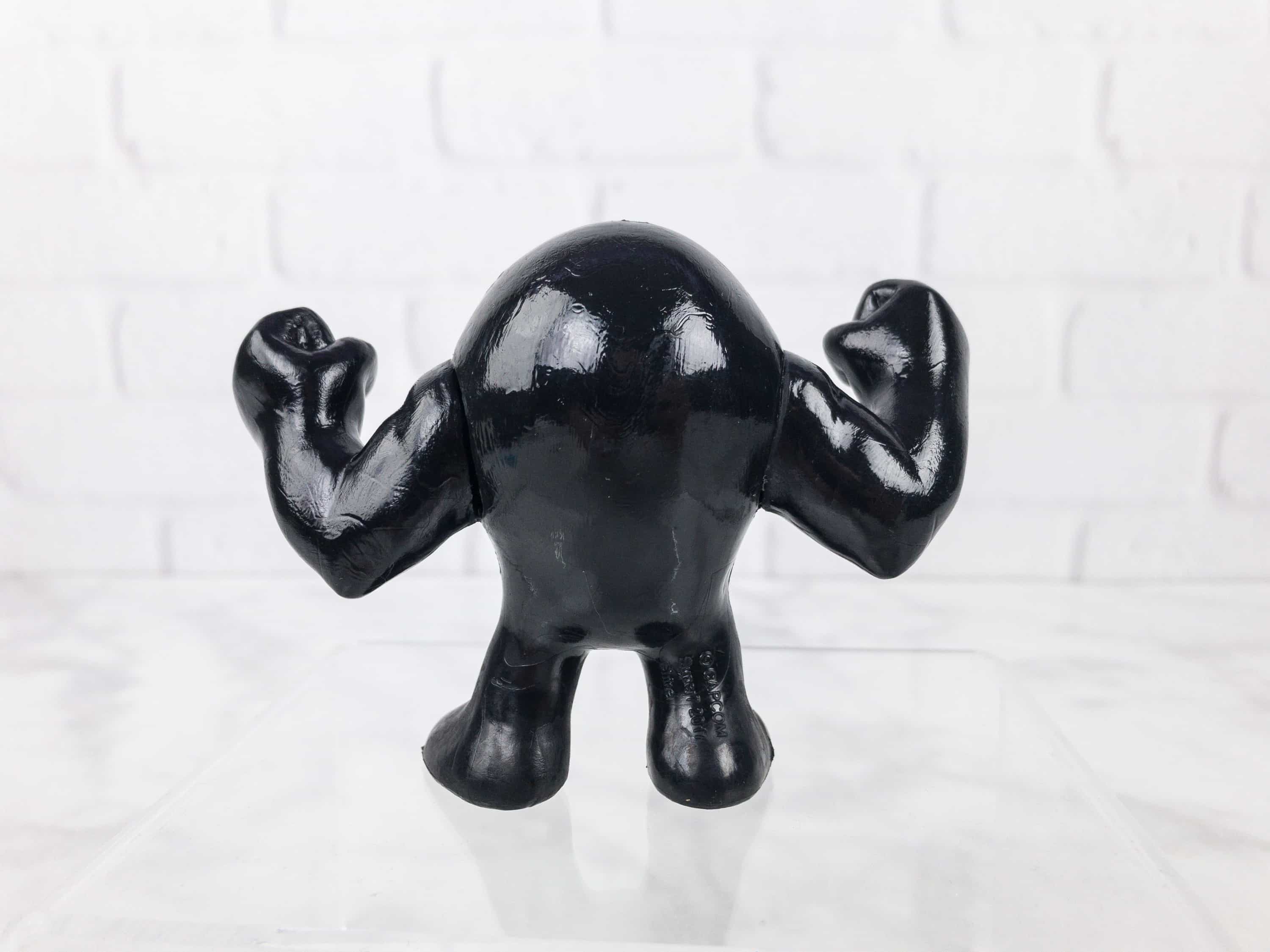 These MUSCLE – Millions of Unusual Small Creatures Lurking Everywhere – figures aren't the old weird pink color either!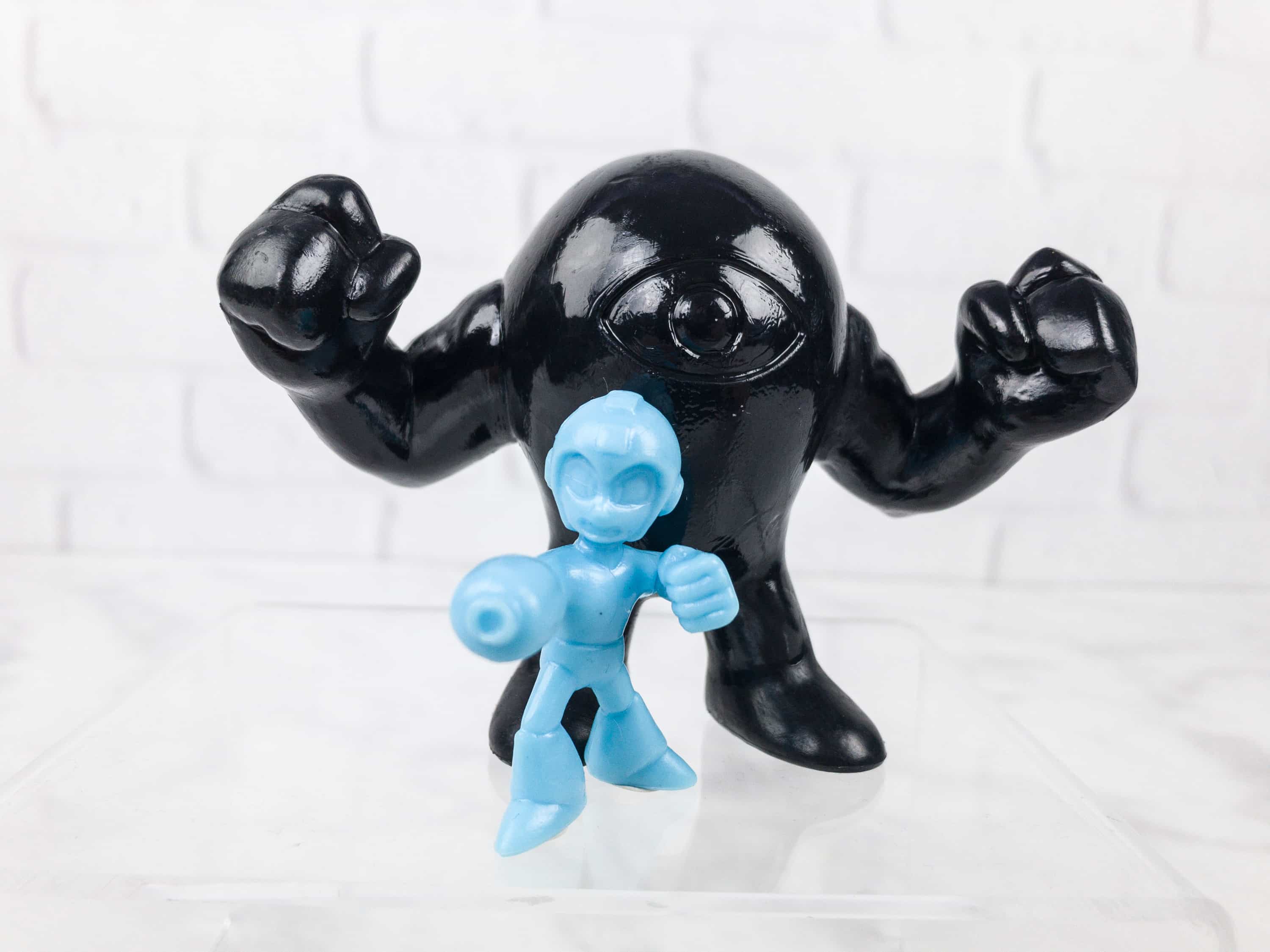 Megaman is always ready to save the world!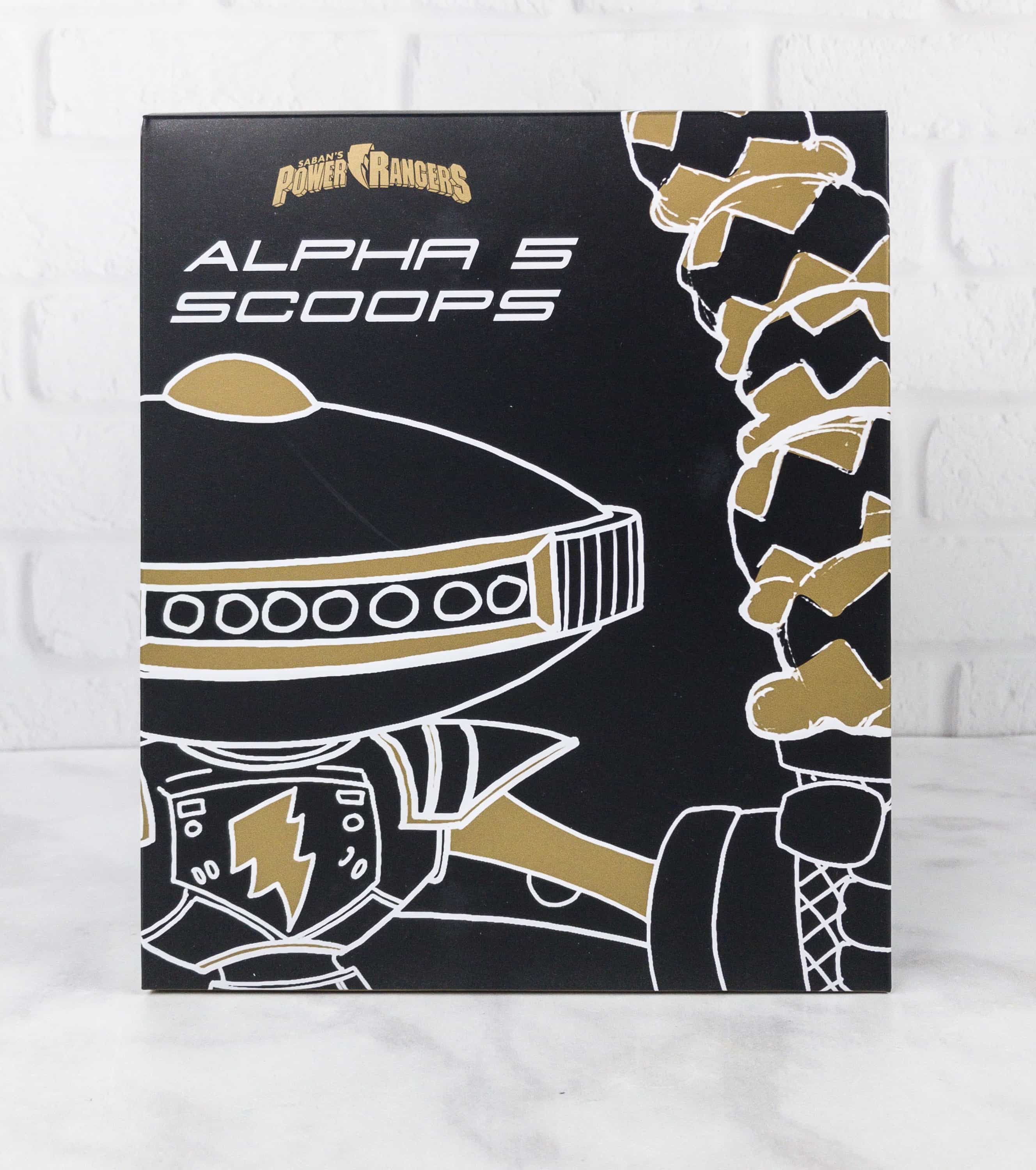 Power Rangers Alpha 5 Scoops Figure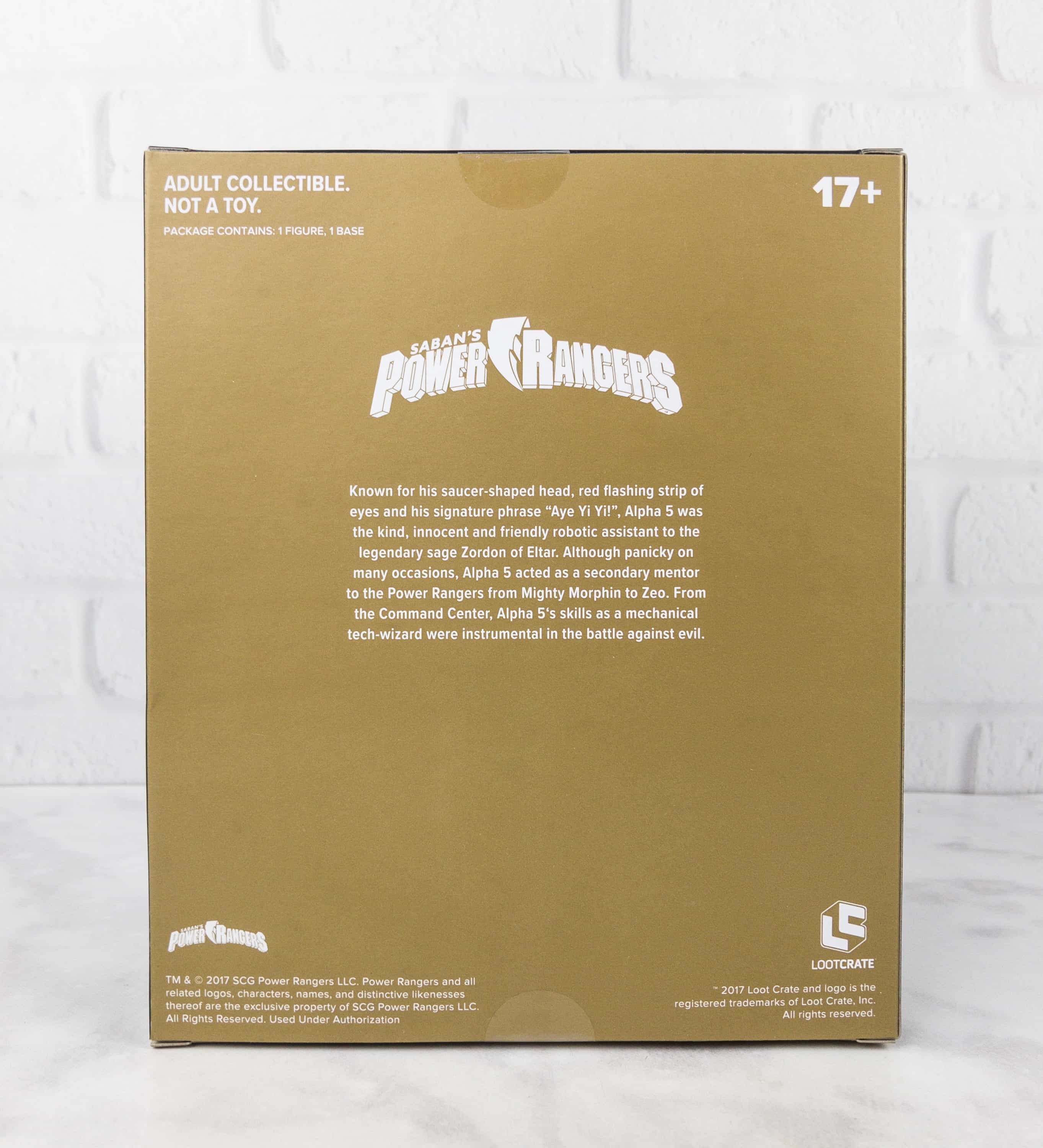 The back of the box features a little information about our figure's base, Alpha 5!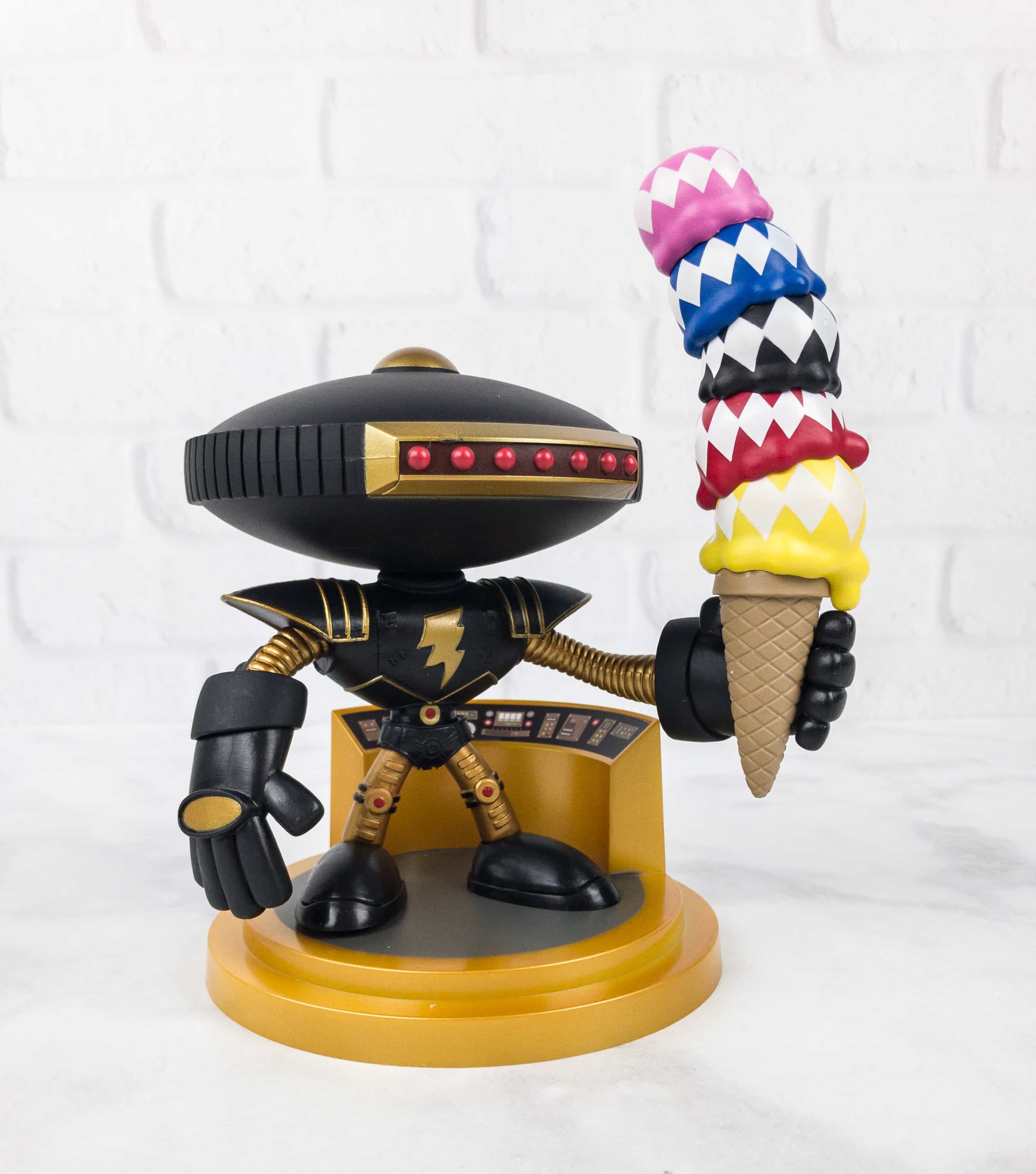 "It's morphin' time!" This Alpha 5 Scoops figure features the 5 colors of the Power Rangers in the form of ice cream scoops! Looks yummy! And it comes with a really cool Alpha 5 as base too!
Looks like Alpha 5 is excited for some mighty morphin' scoops!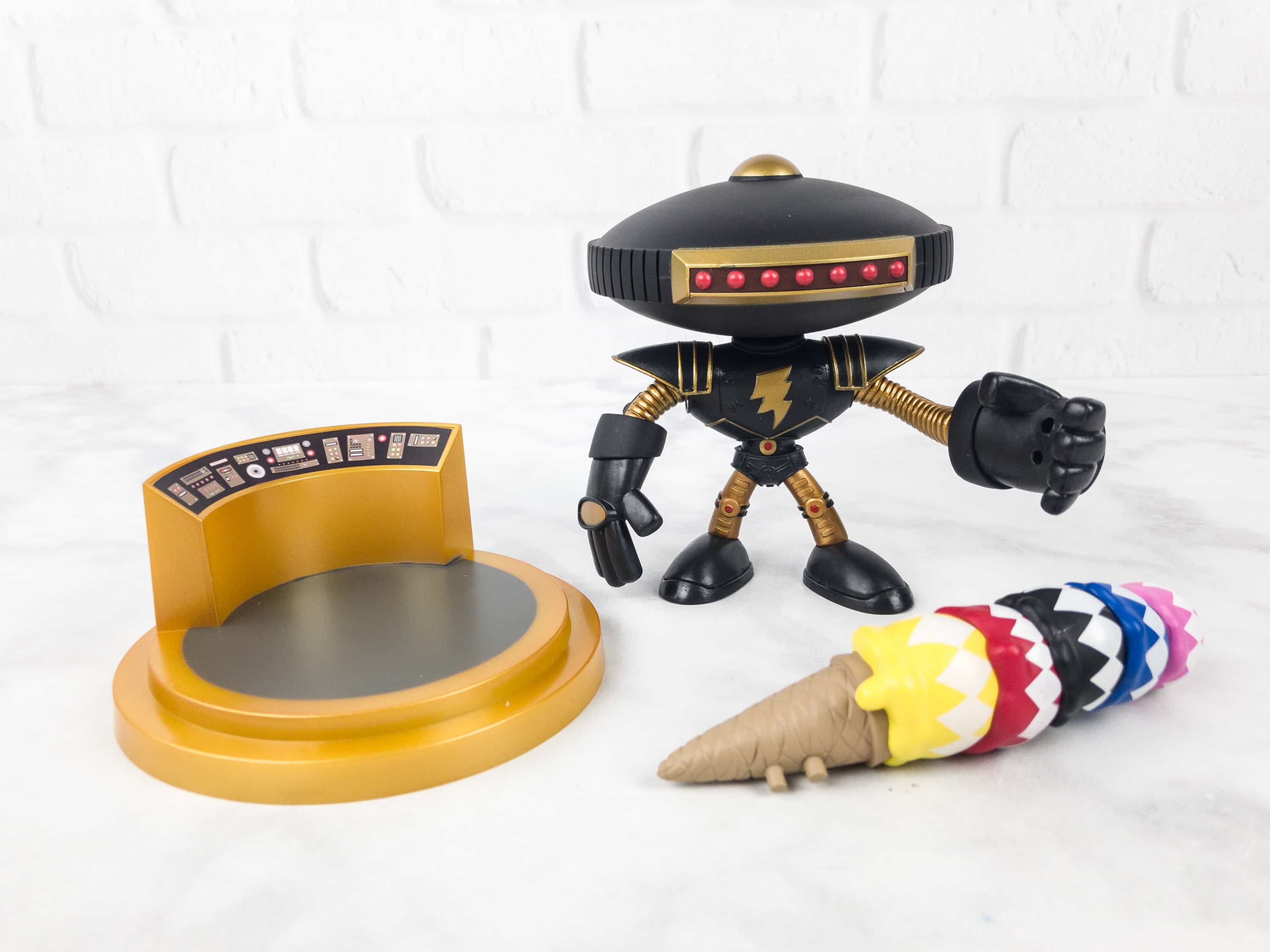 You can detach each parts for easy storage and easy set-up.
Alpha 5: Ay yi yi! Time for some cold treats! This one got tucked away for Christmas, it's too awesome not to save!
One of my children loves to whine that he doesn't have a robot to do all his cleaning for him, and we like to remind him that maybe he can invent technology that moves us toward that someday. It's a very interesting theme and I'm not sure if everyone would agree how it was curated, but everything definitely tied together. Not my favorite DX, but I have some faves – the figure was fantastic, as was the teal and black raglan. And the Heavy Metal figure is just trip-tastic.
What did you think of Loot Crate DX this month?