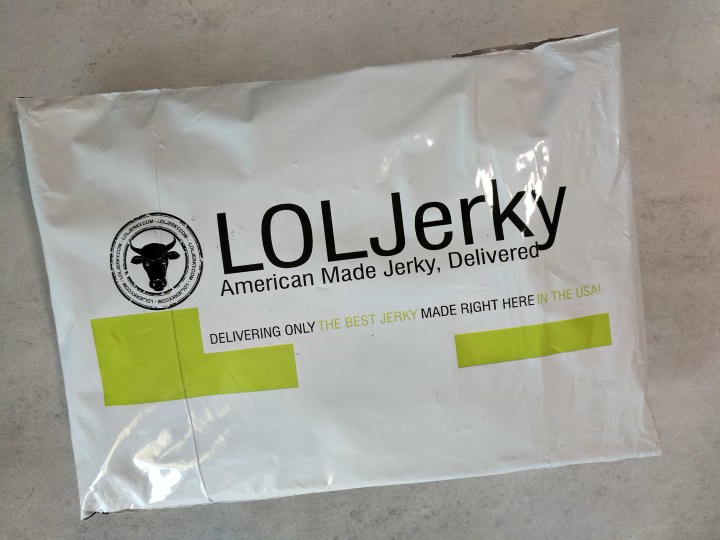 LOLJerky is a monthly beef jerky subscription box. Each box is carefully selected from all natural grass-fed cattle from only the best local farmers and ranchers in the USA. You can choose the number of bags you'll get each month, from one bag ($7.50 a month) to three bags ($21). Each bags are individual-sized bags with 2-3 servings per bag (if you can resist not eating the whole thing!)
A portion of every sale is donated to help support local farms and ranchers across the USA.
DEAL: Get 10% off your first purchase! Use coupon code HELLO.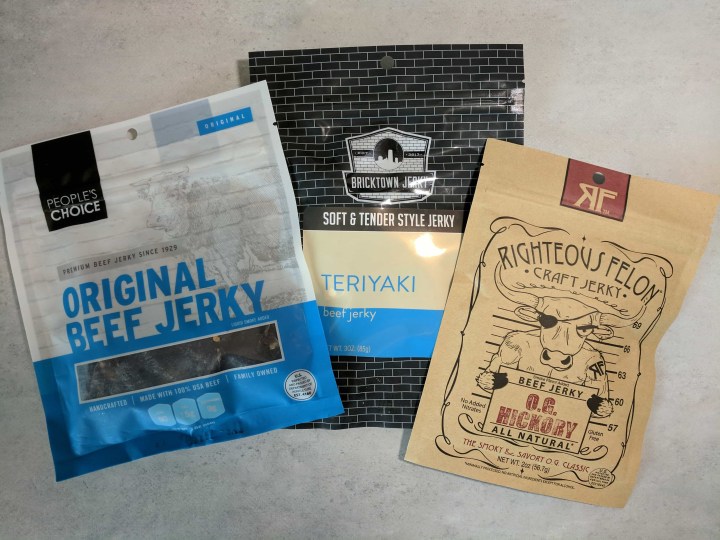 All three bags in this month's box.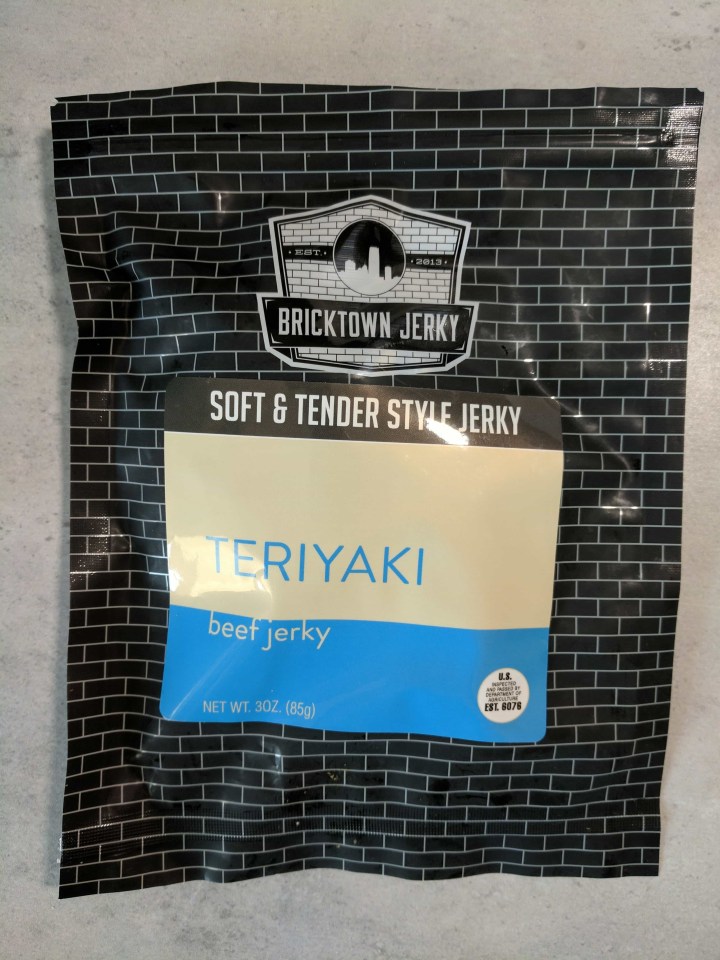 Bricktown Jerky – Soft & Tender Style Jerky Teriyaki Flavor ($7.99)
There is no nutritional information beside the list of ingredients for this beef jerky.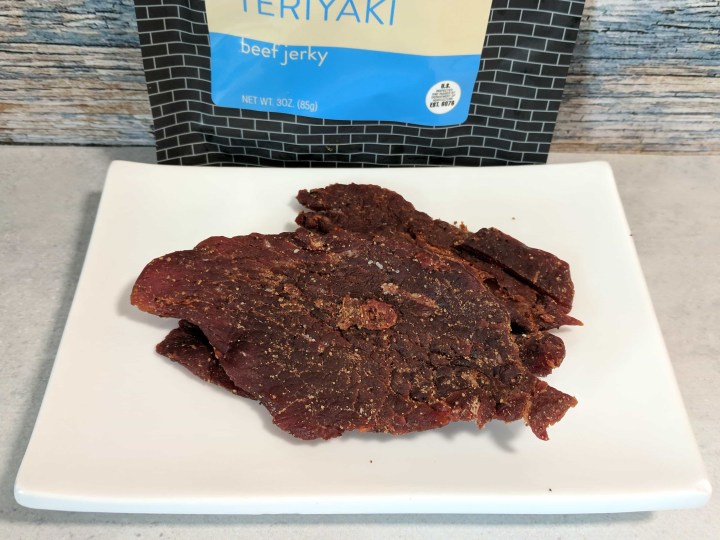 But it is good jerky! My husband and I both liked the thickness and size of each pieces. It was tender, soft, chewy enough, and the teriyaki flavor wasn't overwhelming. Not too sweet, not to salty. This was our favorite!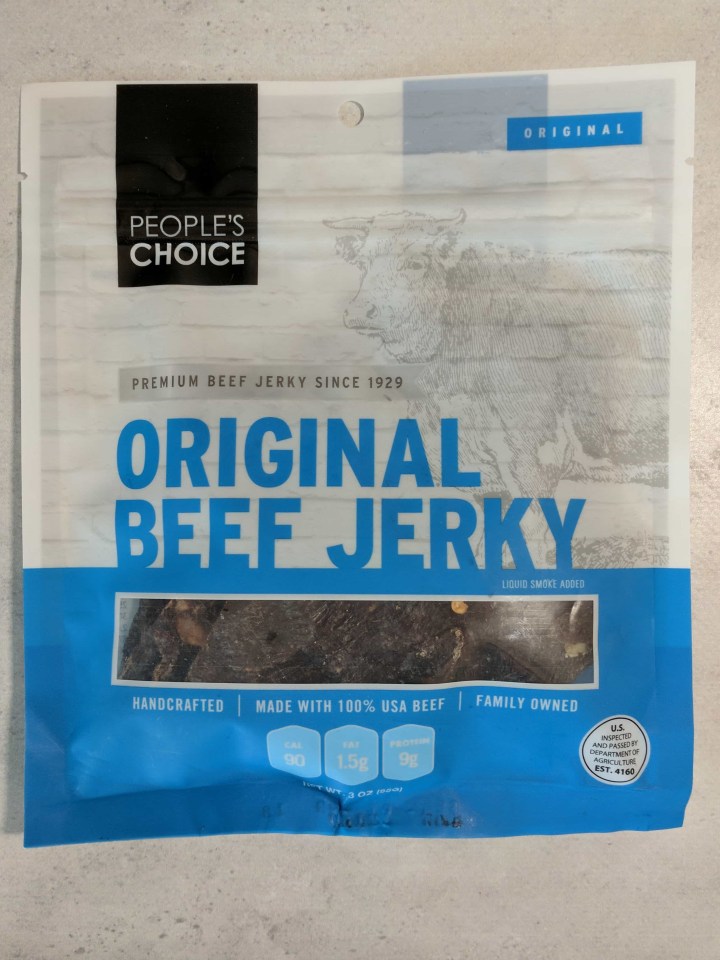 People's Choice Original Beef Jerky ($7.2 – smaller bag on amazon)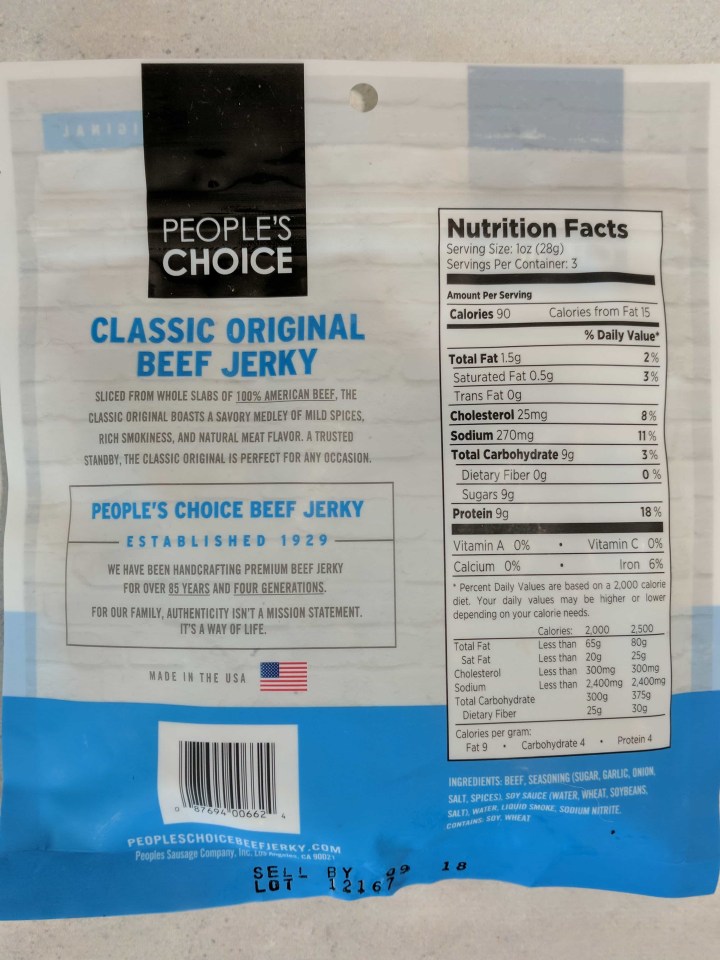 9 grams of protein for 90 calories in a serving. But it also has 9g of sugars.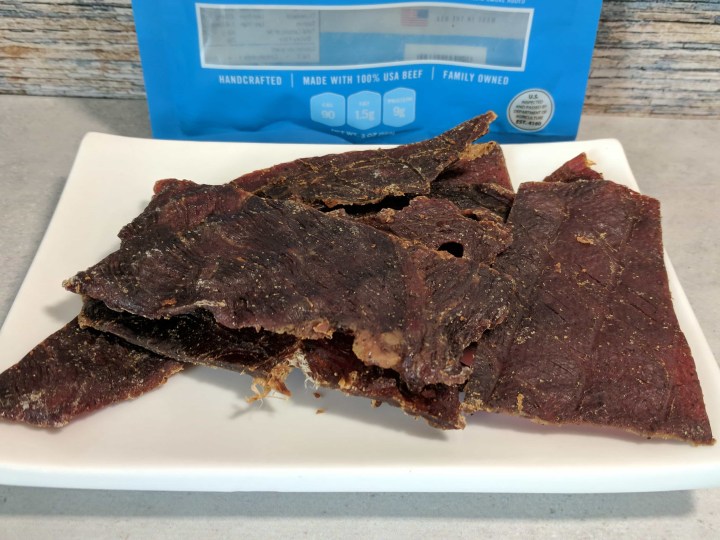 This one was our least favorite as it was way too sweet for our taste. The texture was ok, nothing exciting. They were in thin big pieces, a bit hard to chew, but satisfaying nonetheless.
Righteous Felon O.G. Hickory ($7.99)
This beef jerky has 10g of protein per portion (the bag is a single portion), only 60 calories and 3g of sugars.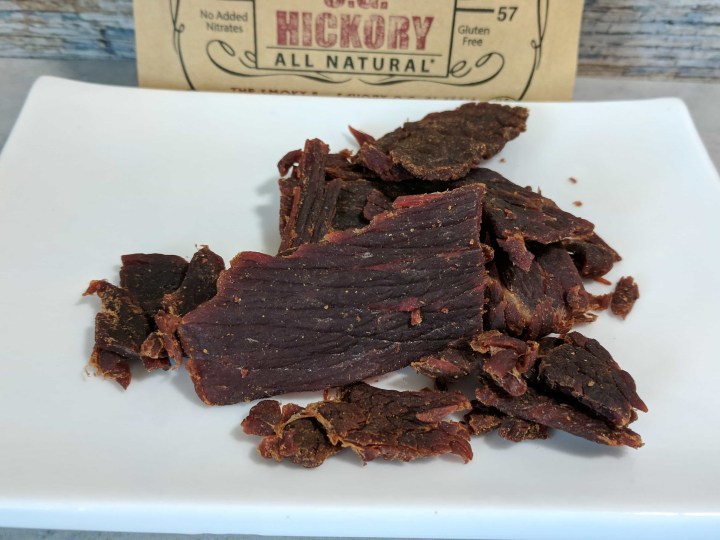 This one was also delicious and my husband didn't want to share more than a piece with me. The texture was great, it wasn't too thick or too thin. It had a nice light smoky flavor.
This was such a fun selection of beef jerky! My husband and I love beef jerky but we are tired of the same beef jerky selection we get at the grocery store (eh, it's convenient!) and this subscription makes it easier to discover new tastes, new texture, and new beef jerky companies, while being even more convenient than a trip to the store! Our favorite was the teryiaki one by Bricktown Jerky, closely followed by the Hickory beef jerky by Righteous Felon. Although the third one was too sweet for our taste, it was still delicious and it disappeared in no time. Seriously, the three bags didn't last an afternoon between the two of us! Even better – the value of the box was more than the cost of the box!
Have you tried LOLJerky?