LitJoy Middle Grade Crate is a quarterly book subscription box for middle grade readers. For $34.99 you'll get two middle grade books plus 3-5 bookish items, all themed together.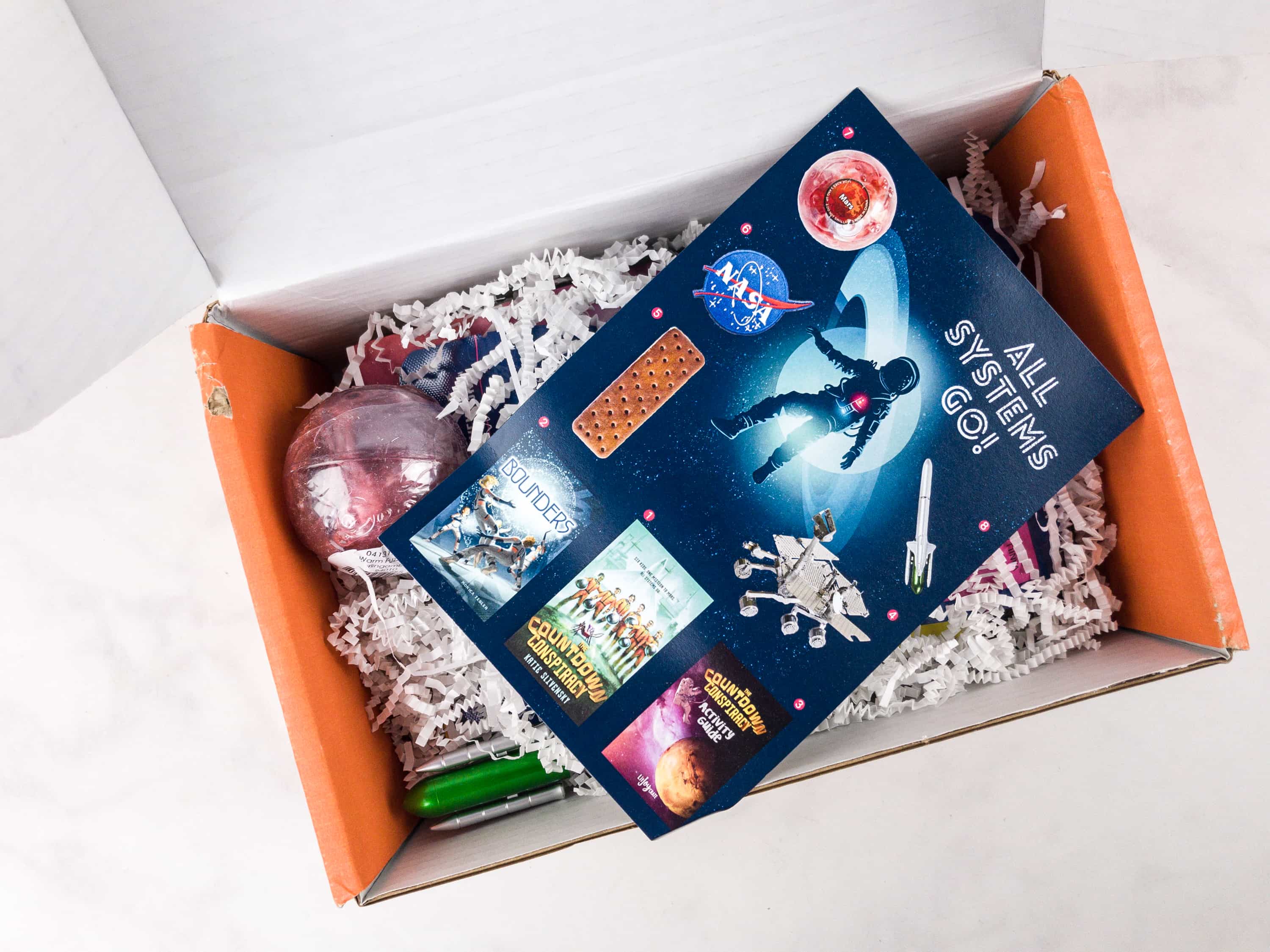 Litjoy also offers children's picture books (ages 3-5) or young adult (ages 16+). Both children and young adult crates cost $29.99 each, and each box comes with a book and 2-4 book-themed items.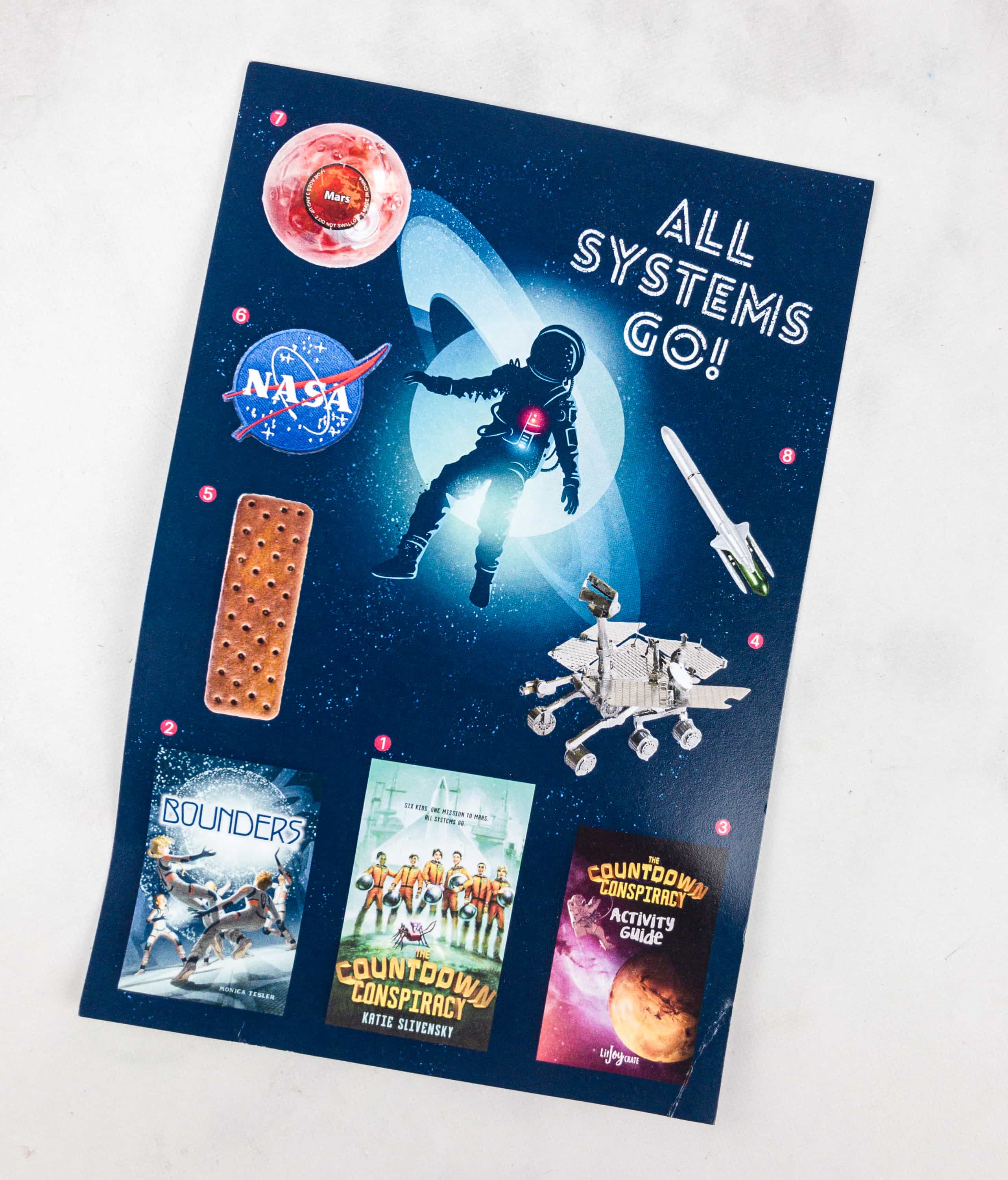 The theme this quarter is "All Systems Go."
DEAL: Save $5 on your first box! Use coupon code MSA5.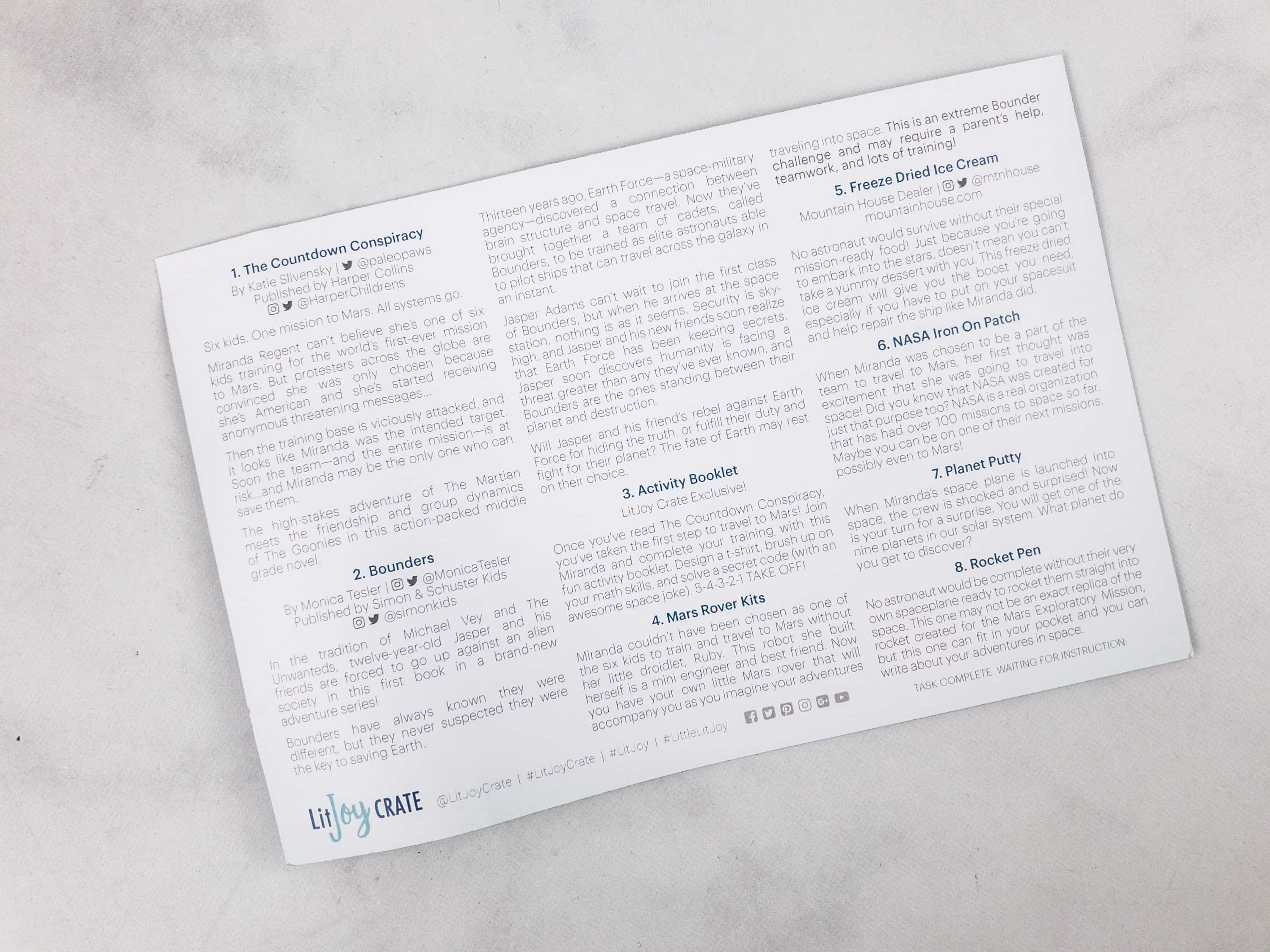 The information card comes with a list of all the items, and filled with loot info.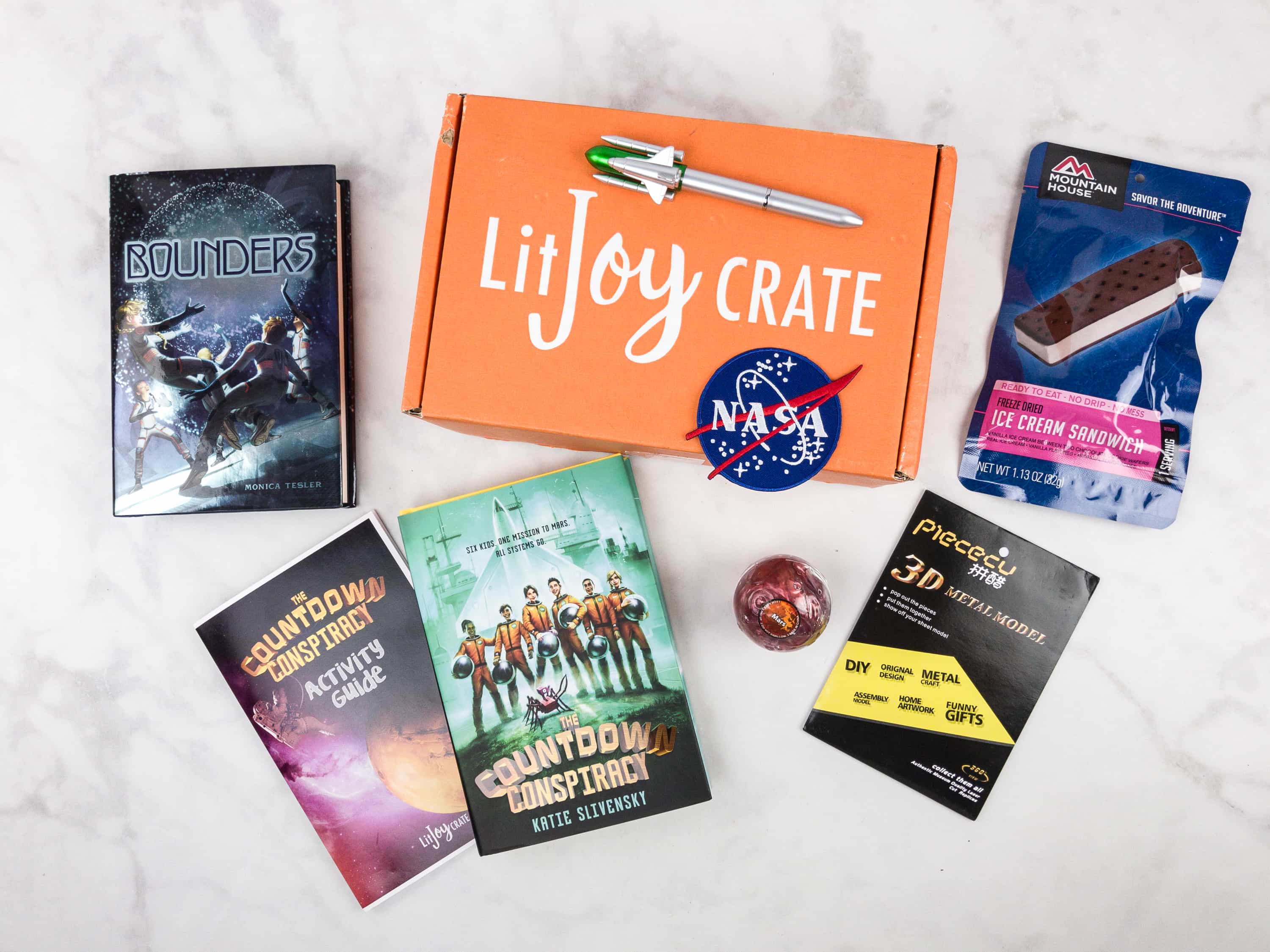 Everything in the Fall 2017 LitJoy Middle Grade Crate!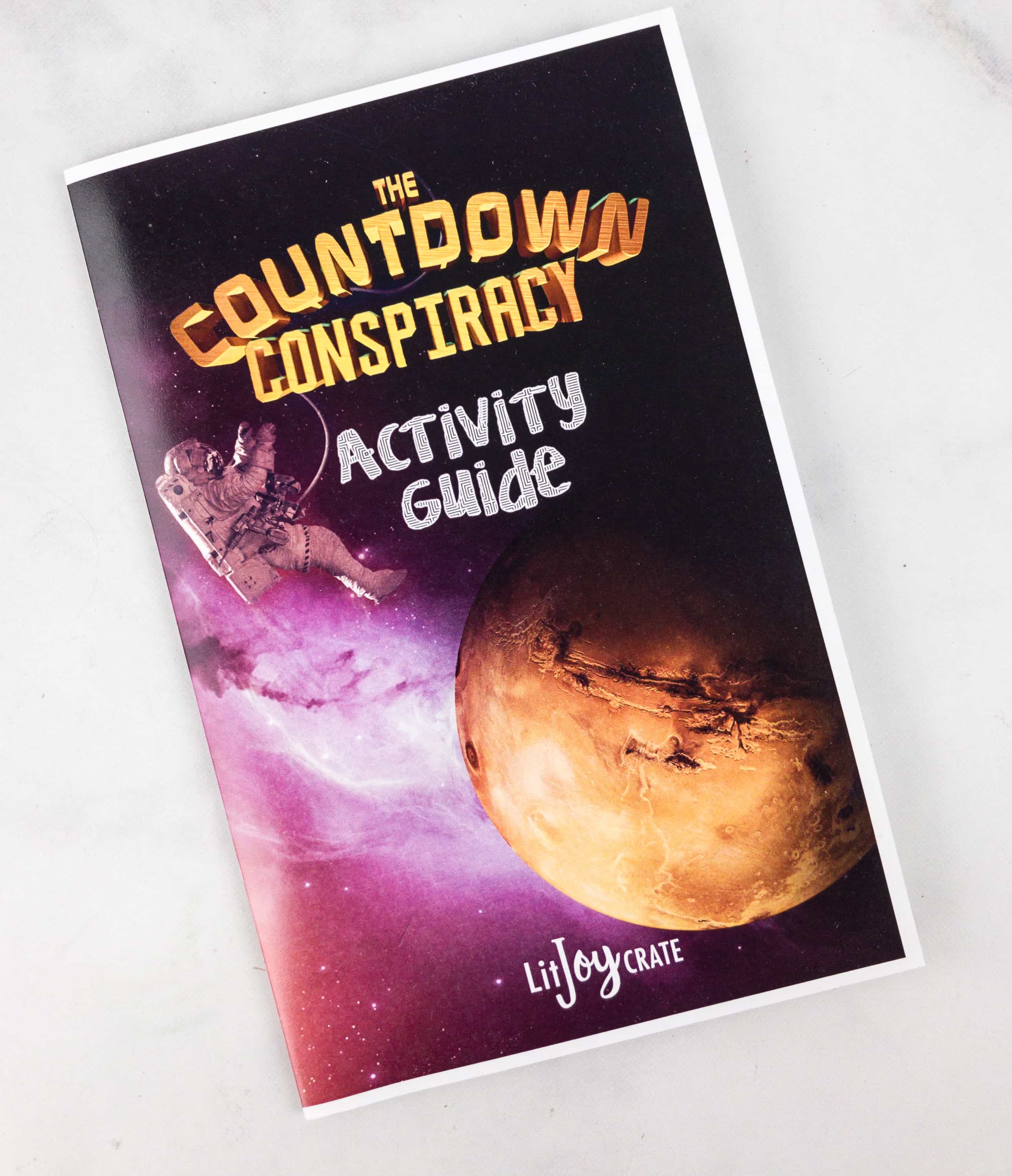 The Countdown Conspiracy Activity Guide The LitJoy Crate Exclusive Activity Guide is from The Countdown Conspiracy by Katie Slivensky. And it's out of this world!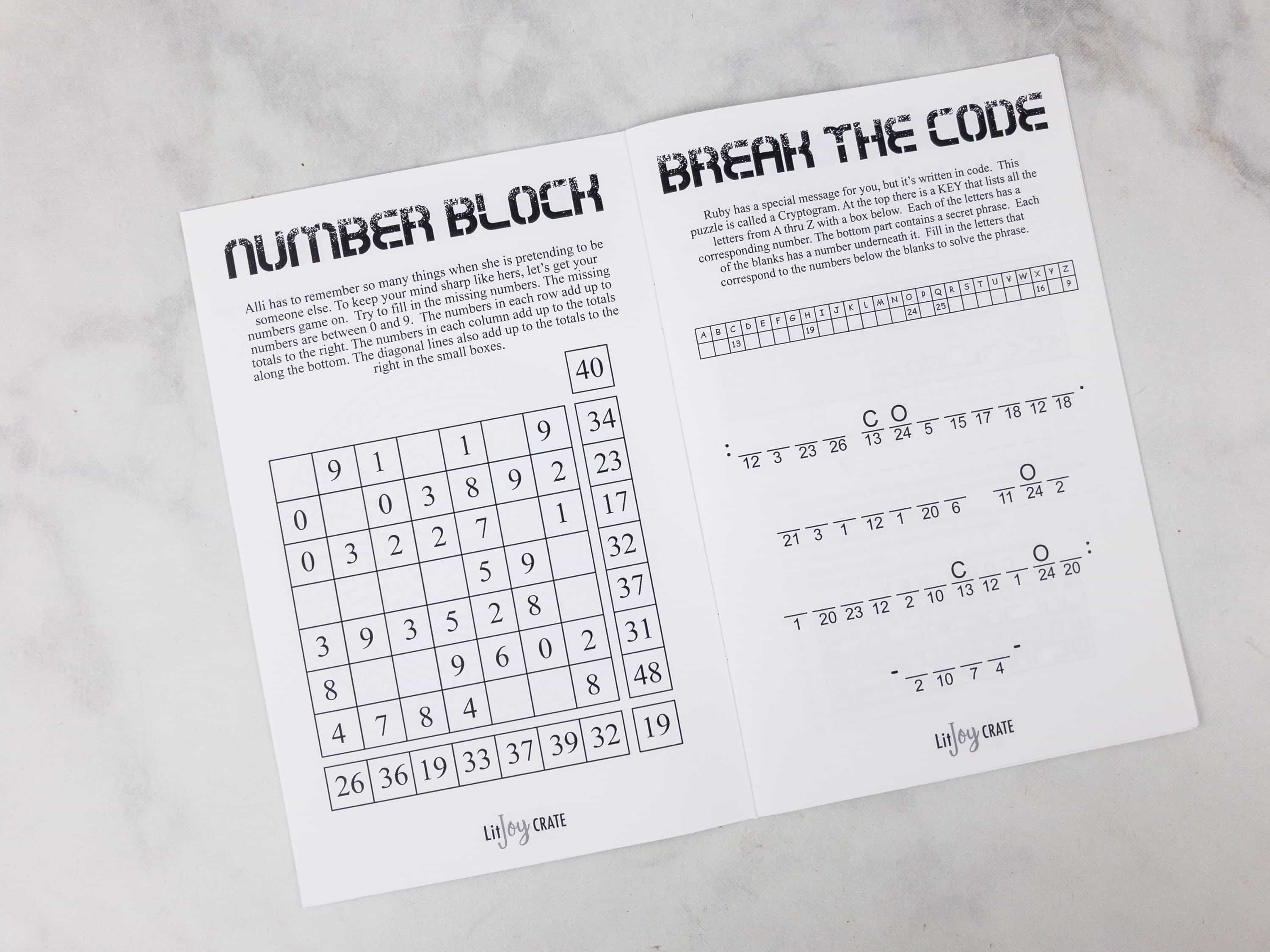 It includes activities the kids loved! The Number block tested their sharpness while break the code is a fun one. My almost 9 year old loves activity books like these, and she saves all of them and pulls them out when she needs something to keep her occupied.
My kids also loved this Learn to Draw activity and practiced creating a space picture with the astronaut. There's also a word search to prove how hawk-eyed they are! It's really fun!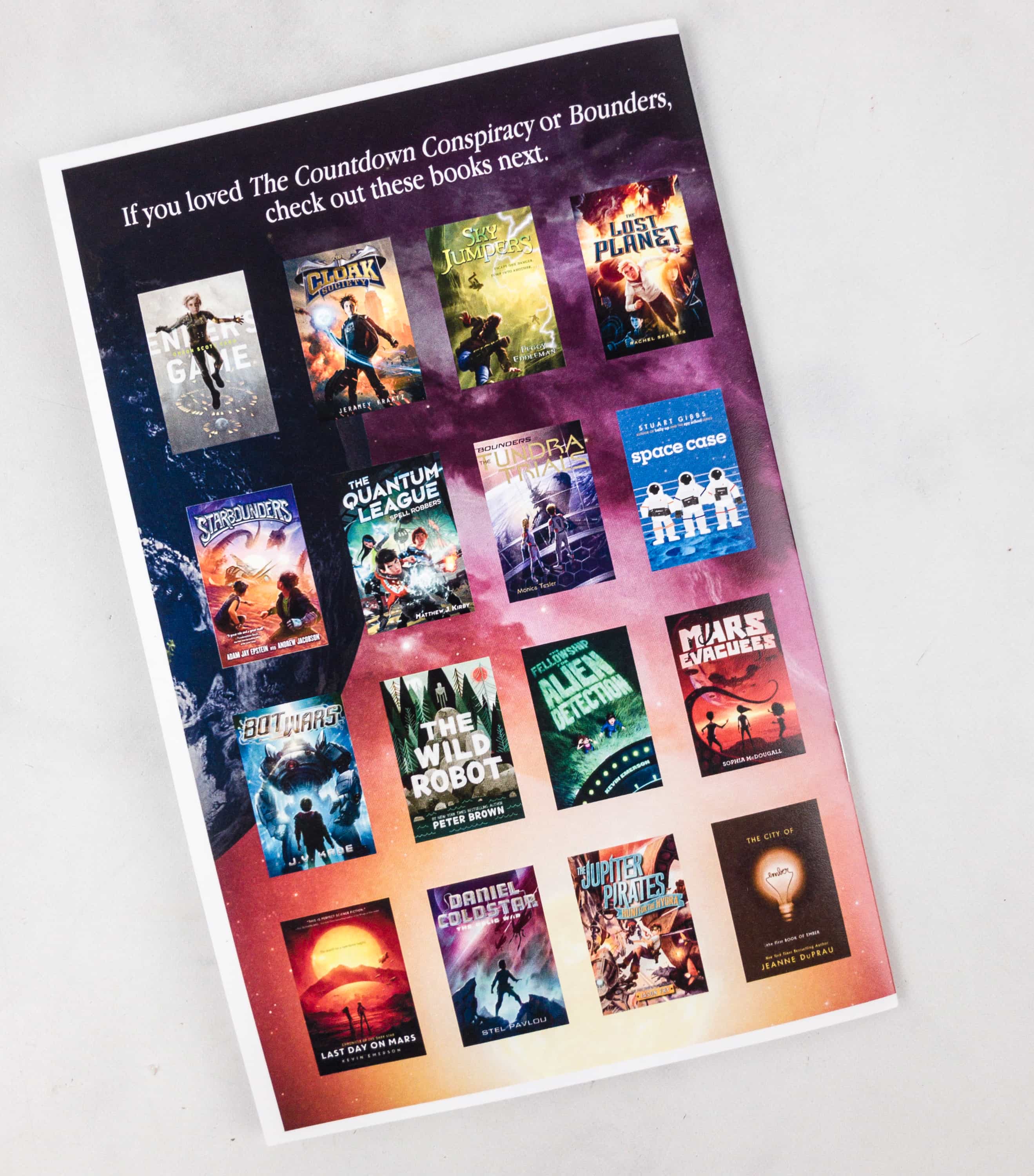 And there are other interesting books listed at the back. This is a great feature – we spend so much time hunting down the next book and this will save a load of time.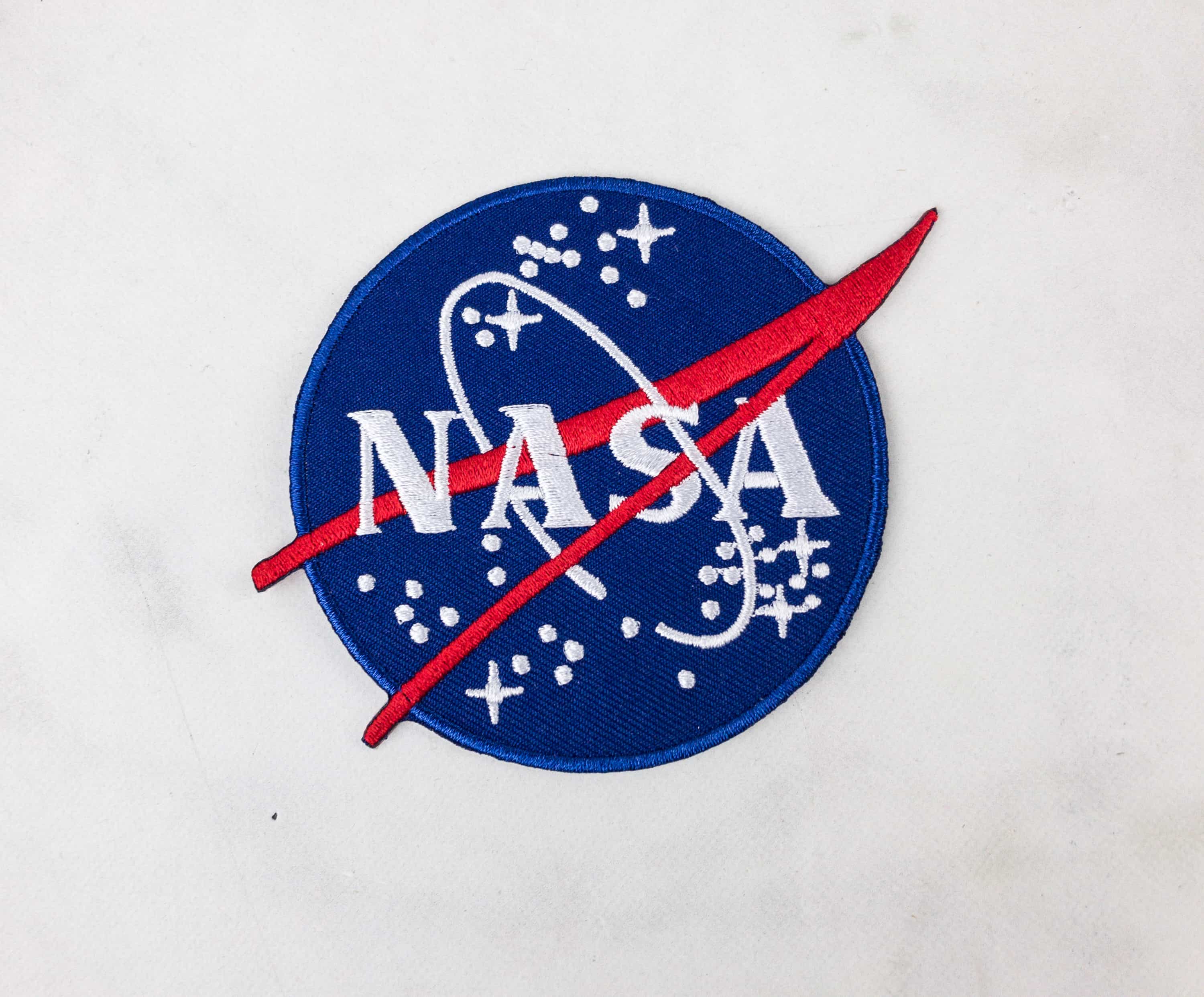 NASA Patch This "meatball" patch is a sphere which represents our planet, with stars and a spacecraft orbiting around a red chevron, and the letters NASA in the middle. Isn't it cool?

And yes… it's really called a meatball patch! #themoreyouknow!
My daughter was so pumped about adding this patch to her collection.
A letter from the author. My kids were thrilled that the author attempted to make the featured novel as realistic as possible!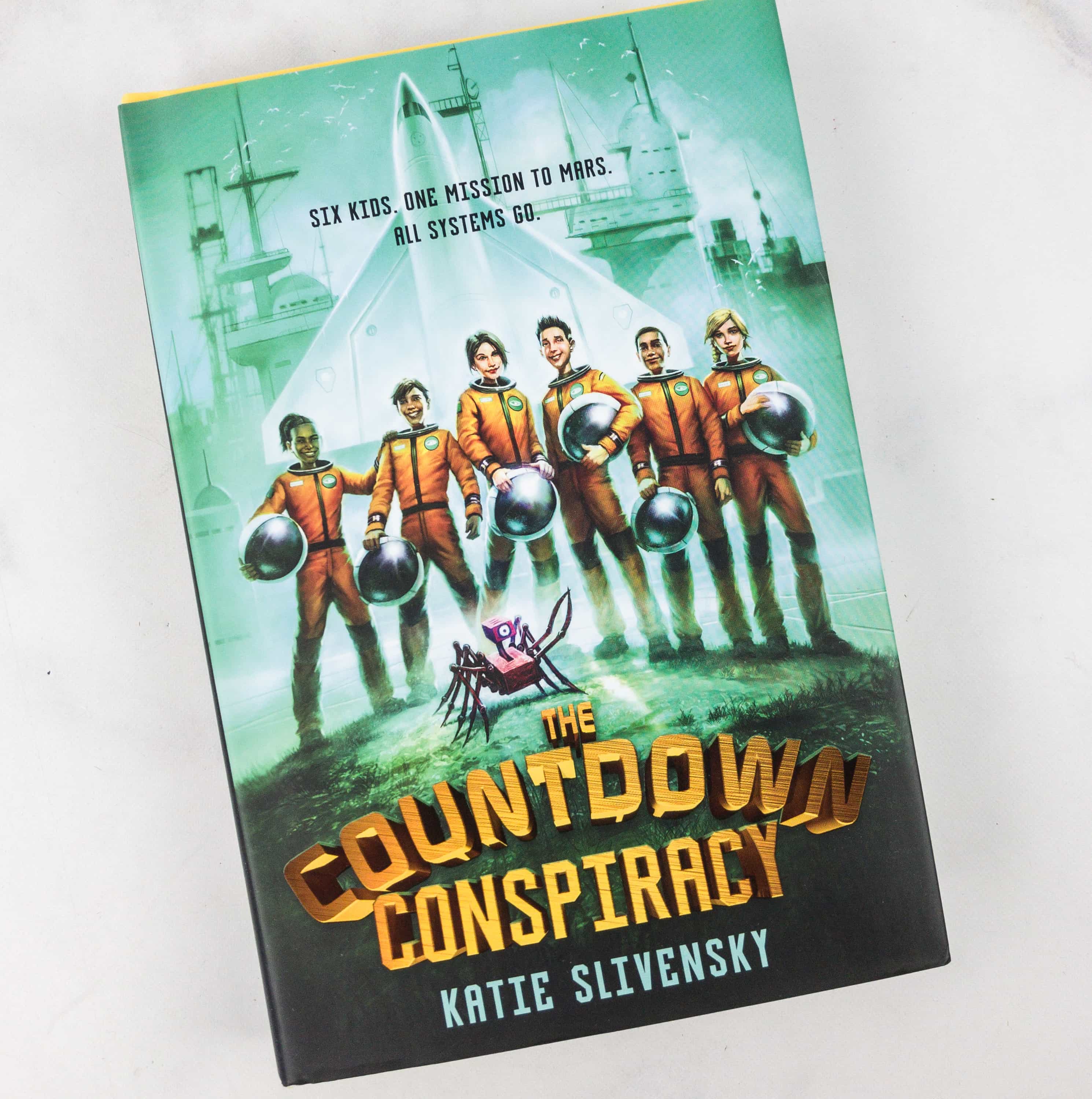 The Countdown To Conspiracy By Katie Slivensky ($11.59) Spaaaaace! Did I mention that my middle grade reader squealed when she discovered the theme of the box? Because she did!
Ambassador, you are go for launch in T- minus 5…4…3…2…. Get ready to blast off with this high-action, high-stakes middle grade adventure that's perfect for fans of Chris Grabenstein and Peter Lerangis!

Miranda Regent can't believe she was just chosen as one of six kids from around the world to train for the first ever mission to Mars. But as soon as the official announcement is made, she begins receiving anonymous threatening messages…and when the training base is attacked, it looks like Miranda is the intended target. Now the entire mission—and everyone's lives—are at risk. And Miranda may be the only one who can save them.

The Martian meets The Goonies in this out-of-this-world middle grade debut where the stakes couldn't be higher.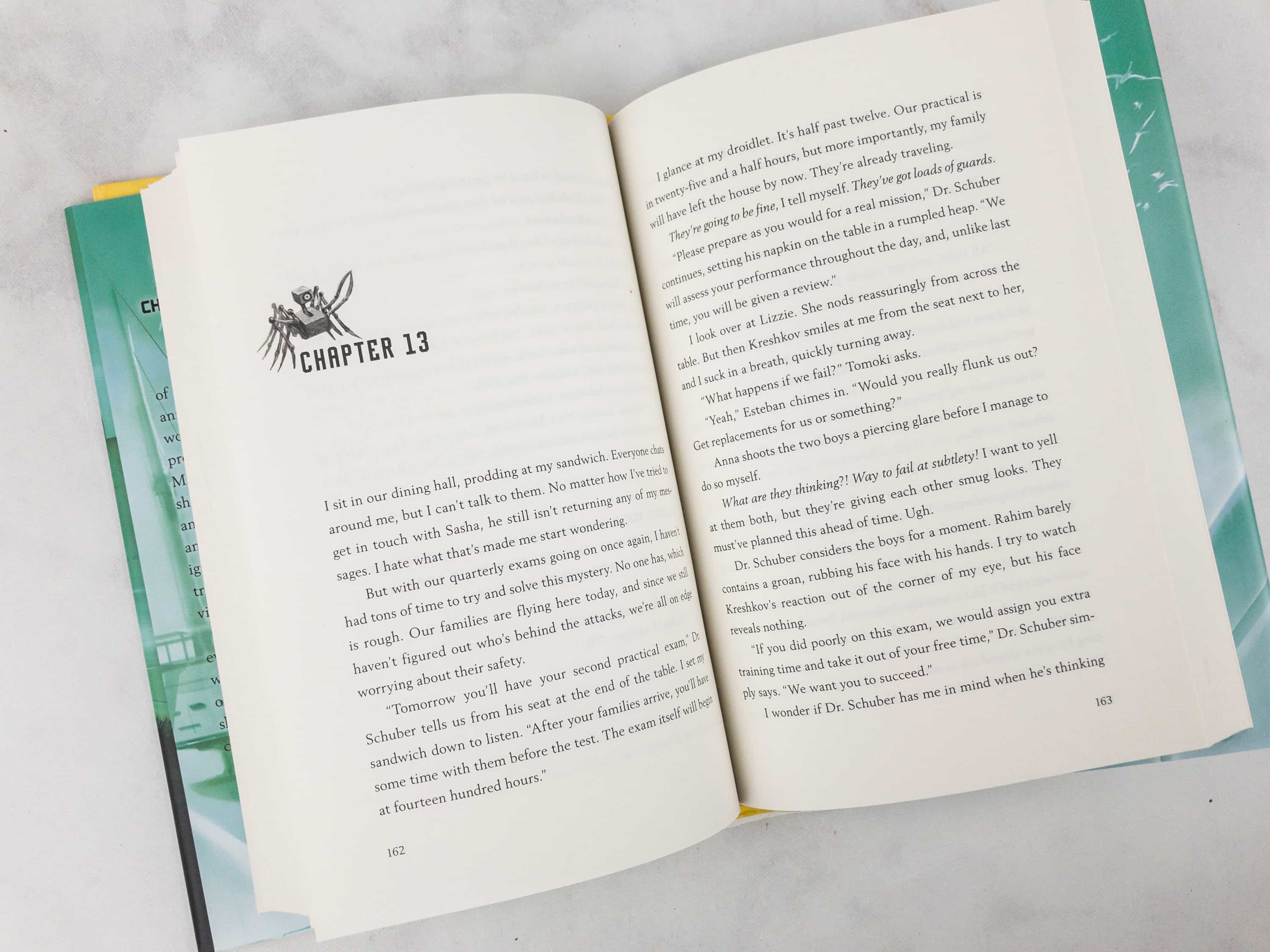 This book has a fast-paced story line and a very appealing subject, great for middle-grade kids. I'm not particularly a fan of this aggressive and choppy present tense writing, but I think it's appealing to the younger crowd – my daughter raced through this book and stayed up all night to read it. *cough*
Mars Clay A slime that resembles the 4th planet from the sun, Mars!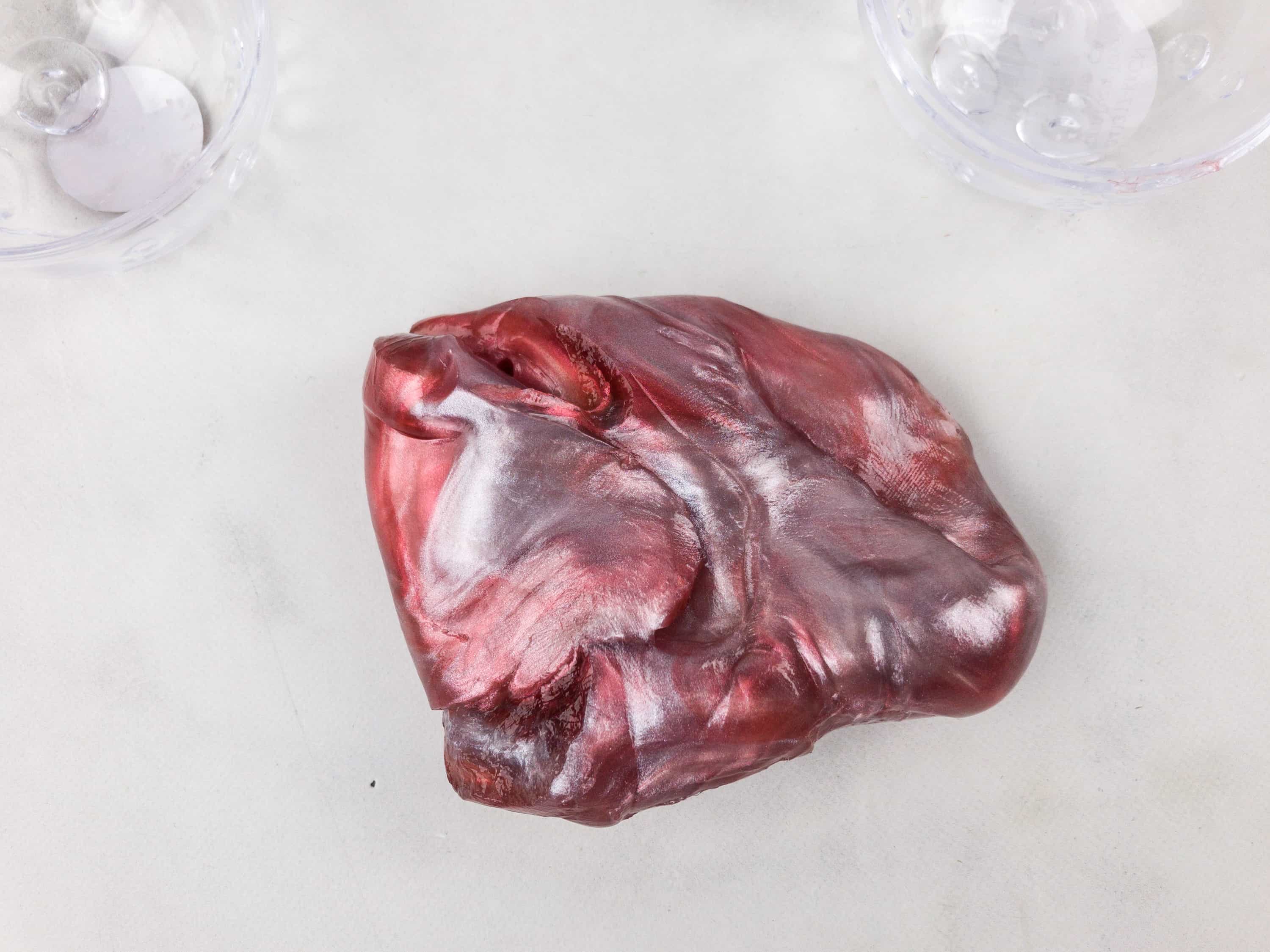 It has Mars natural color which is red-orange, which is caused by the presence of rust on its surface, and some gray color,  that depends on what other mineral is also present. All of my kids got in on this slime action and we just had a great time with it.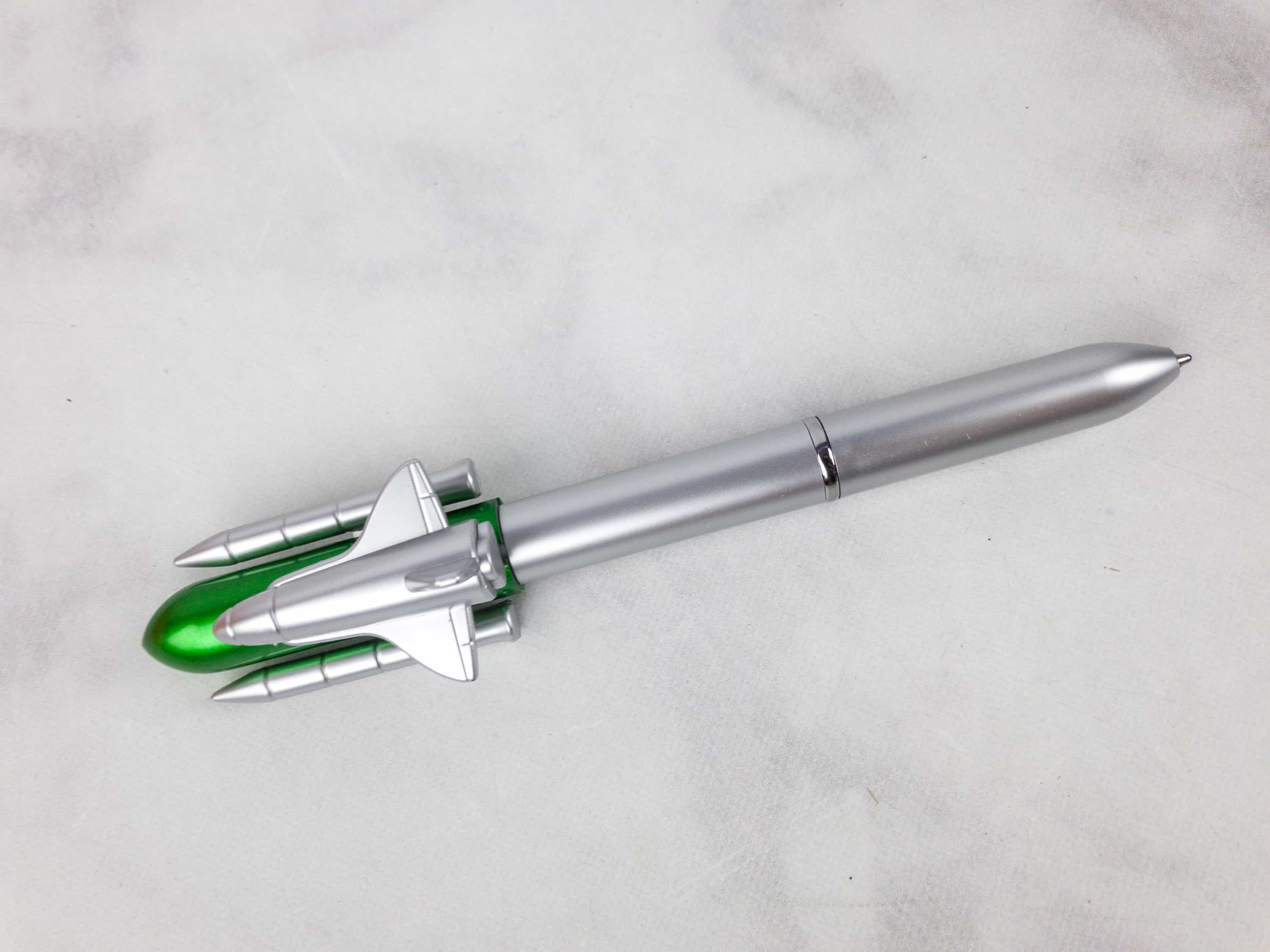 Spaceship Pen My son grabbed this pen when he saw it! It is a cool spaceship ball-point twist pen.
Mountain House Ice Cream Sandwich ($5.37) This one here is classified as a space food. A fun twist on the classic freeze dried neapolitan – this one's an ice cream sandwich.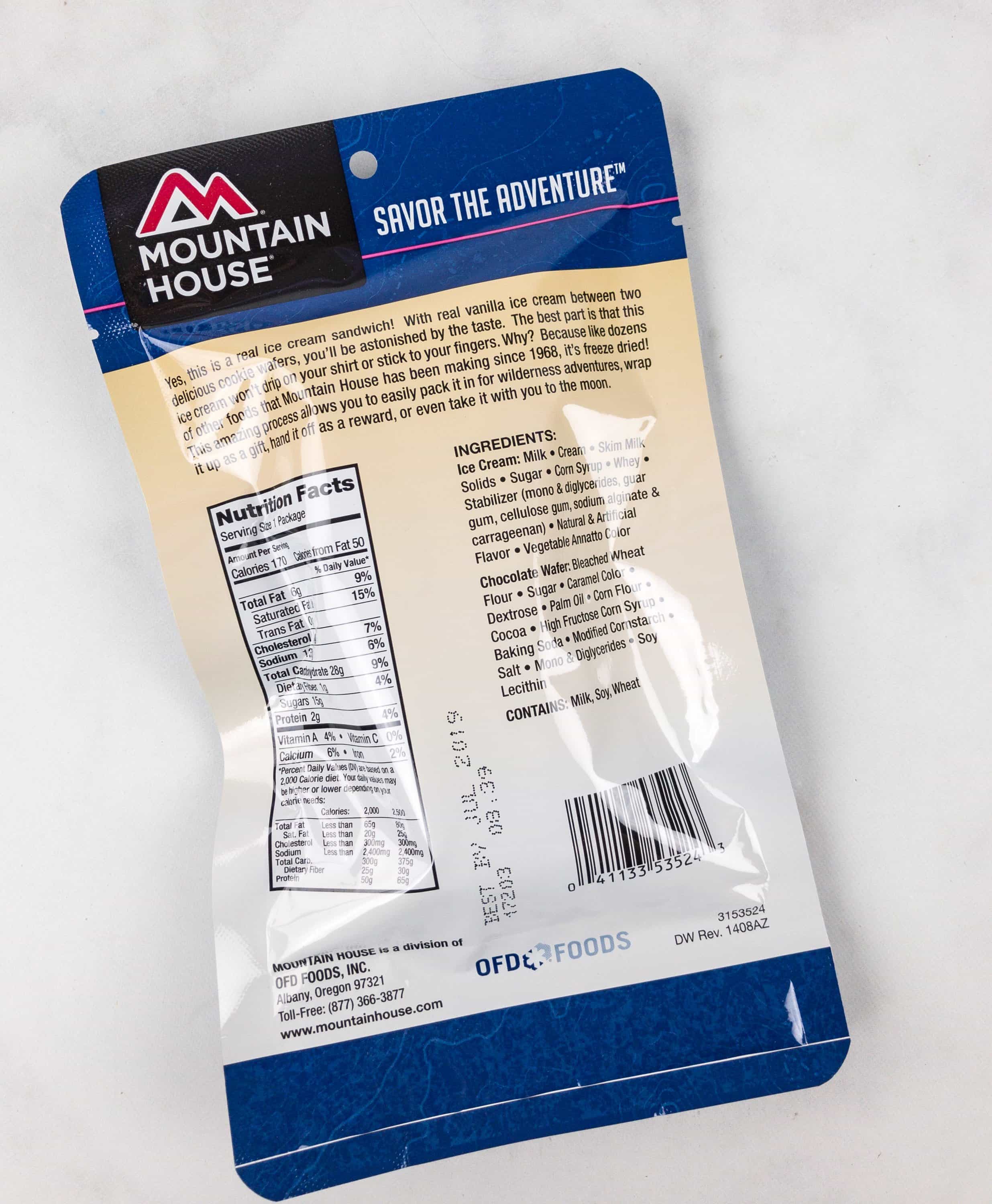 It features a creamy freeze dried vanilla ice cream sandwiched between two chocolate cookies, what a delight!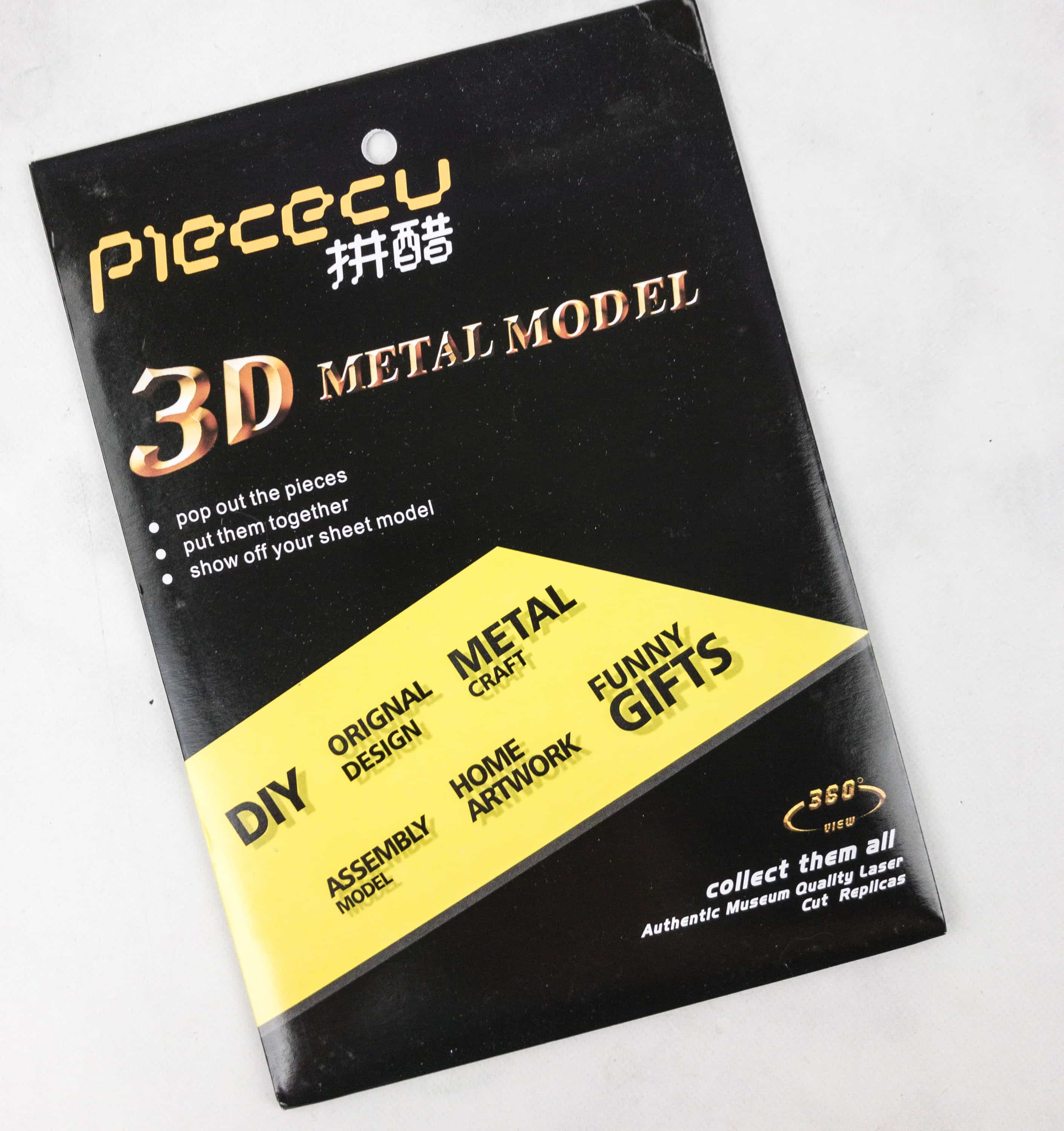 PieceCool 3D Metal Model Laser Cut Replicas: I am just not a fan of these die cut metal models, especially for children. They have sharp edges and are tedious.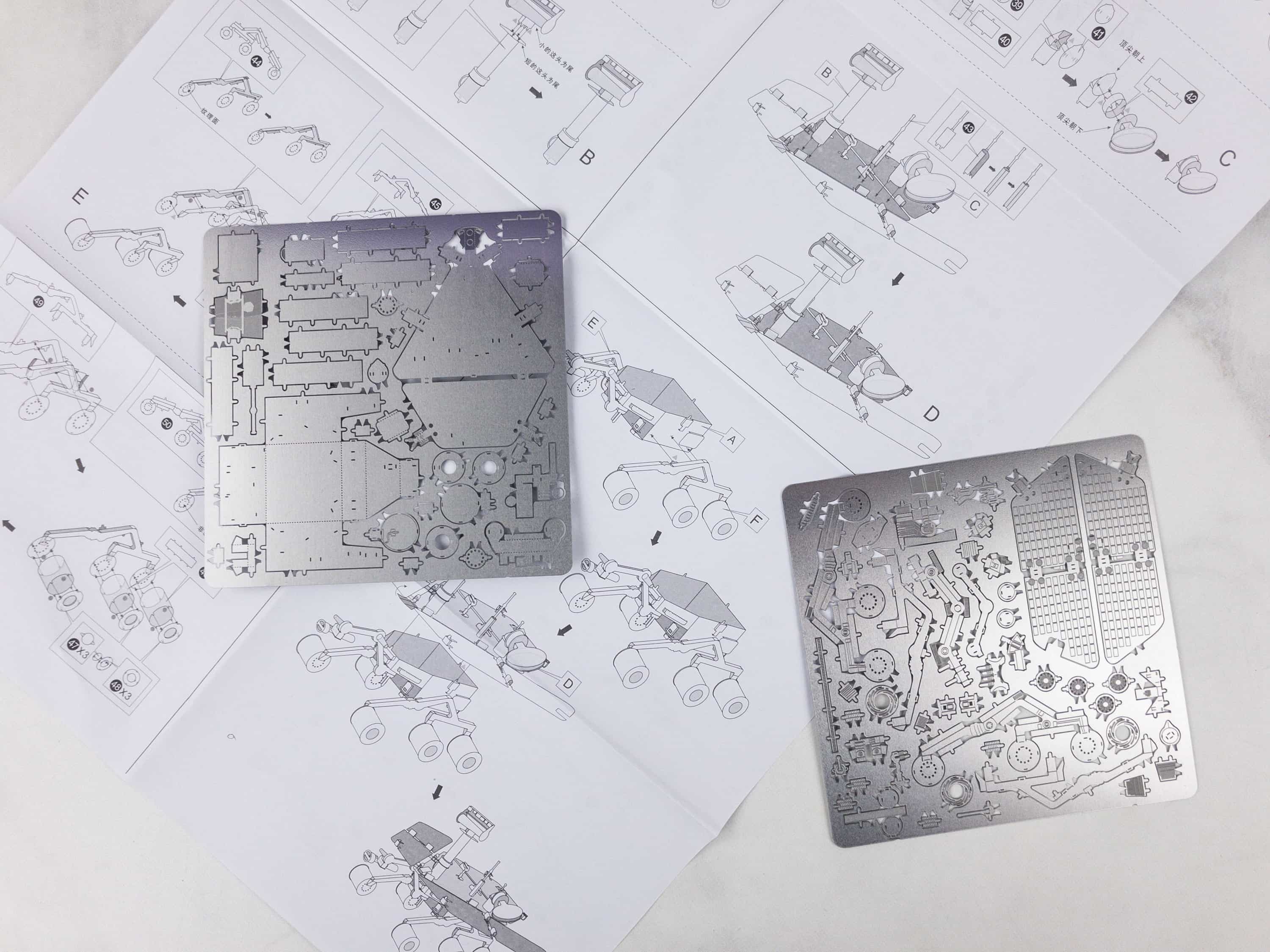 It is a modern take on 3D puzzles. My daughter tried to give it a go, but didn't realize you need specialized tools and broke a piece off, ruining the entire thing. Binned it.
Bounders By Monica Tesler ($9.34)
In the tradition of Michael Vey and The Unwanteds, twelve-year-old Jasper and his friends are forced to go up against an alien society in this first book in a brand-new adventure series!

Bounders have always known they were different, but they never suspected they were the key to saving Earth.

Thirteen years ago, Earth Force—a space-military agency—discovered a connection between brain structure and space travel. Now they've brought together a team of cadets, called Bounders, to be trained as elite astronauts able to pilot ships that can travel across the galaxy in an instant.

Jasper Adams can't wait to join the first class of Bounders, but when he arrives at the space station, nothing is as it seems. Security is sky-high, and Jasper and his new friends soon realize that Earth Force has been keeping secrets—one of the biggest being a powerful, highly-classified technology that allows the Bounders to teleport through space without a ship. Only Bounders can use this tech, which leads Jasper to a sinister truth—humanity is facing a threat greater than any they've ever known, and Bounders are the ones standing between their planet and destruction.

Will Jasper and his friends rebel against Earth Force for hiding the truth, or fulfill their duty and fight for their planet? The fate of Earth may rest on their choice.
The book (series) is about the EarthBound academy for quantum space travel and its first class of cadets, a group of neuro-diverse kids who can save the whole galaxy from alien threat.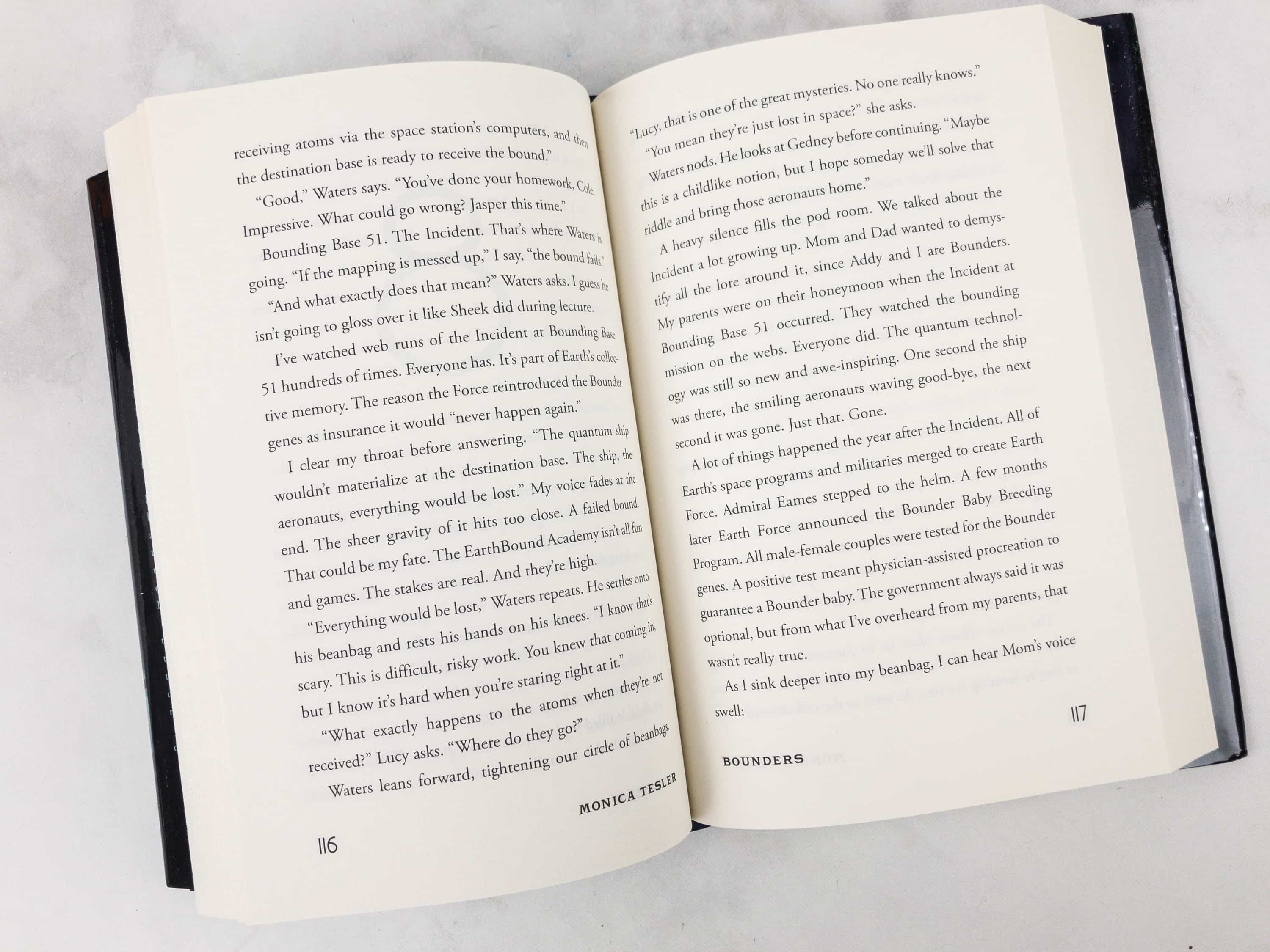 It's an adventure-filled book that will surely keep you and the kids hooked and never put it down until the end.
Another good box from LitJoy! My kids enjoyed this month's out of this world items and, as always, it was my daughter who was so excited to get her hands on the books. Learning and reading doesn't have to be boring, and this subscription proves that! I just don't want to see another metal model in a box again – it's my #1 don't send it to me item!