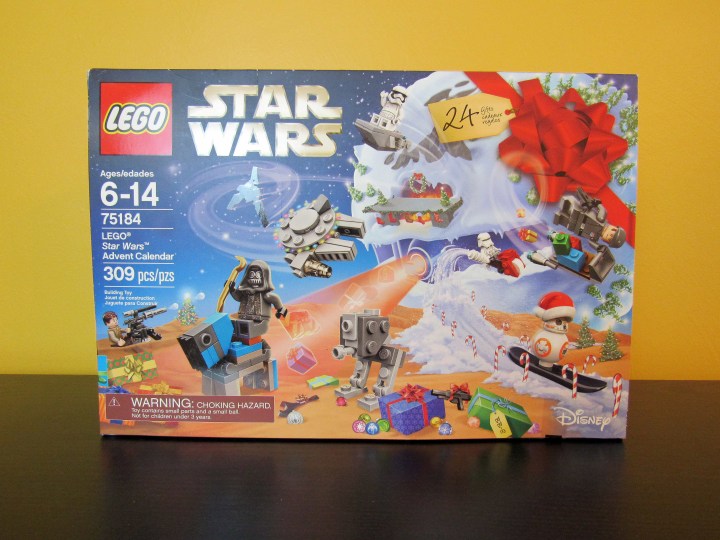 All three LEGO Advent Calendars for 2017 are available now! LEGO Advent calendars are undeniably the hottest advent calendars for all ages all over the globe. If you're in the UK, grab these calendars from IWOOT in the UK (delivery is $2.99 in the US).
J (age 9) decided that he wanted the LEGO Star Wars Advent Calendar ($39.99) this year which I promptly ordered from Amazon.
Get ready for festive fun with the LEGO® Star Wars Advent Calendar. Behind the doors lie a galaxy of Star Wars minifigures, starships, vehicles and more waiting for you to discover! Once you've collected all the gifts, unfold the playmat and play out your own epic adventures on desert planet Jakku, Starkiller Base and in deep space. With this calendar, the holidays will arrive quicker than you can say "Unkar's Thug!"
Open a door every day to reveal 24 different LEGO® Star Wars themed gifts.
Features 7 minifigures plus a fun holiday-themed figure.
Vehicles include The Ghost, The Phantom, Stormtrooper transport, Rey's speeder, Millennium Falcon, Snowspeeder, Kylo Ren's Command Shuttle, Y-wing, TIE Striker, Hovertank, AT-ST, blaster cannon, snow blower and a sled with boosters!
Weapons include 3 blaster pistols and 2 blasters.
Accessory elements include a wrench and a crowbar.
Also includes a foldout playmat with Jakku, Starkiller Base and deep space play scenes.
Collect all the gifts and play out your own epic LEGO® Star Wars adventures.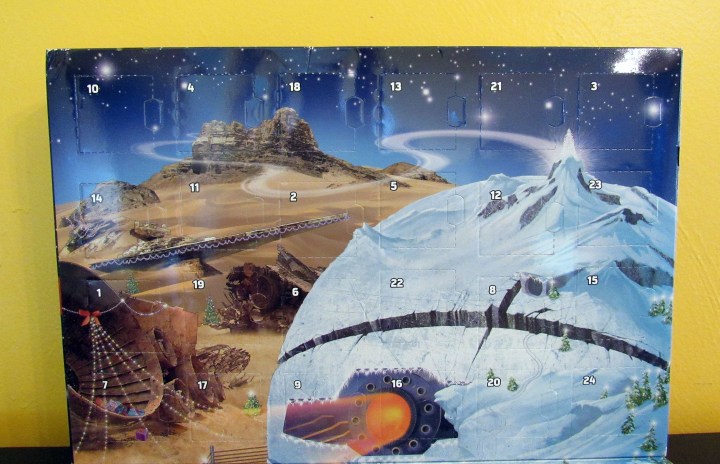 The boxes are in random order making it fun to seek out the next date.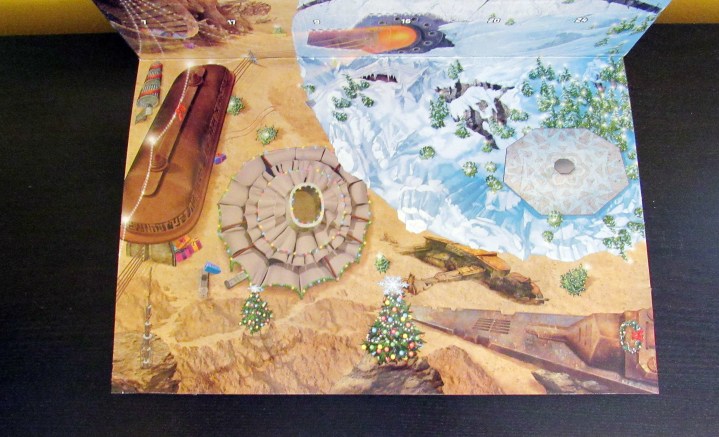 Star Wars is ready to celebrate the holidays!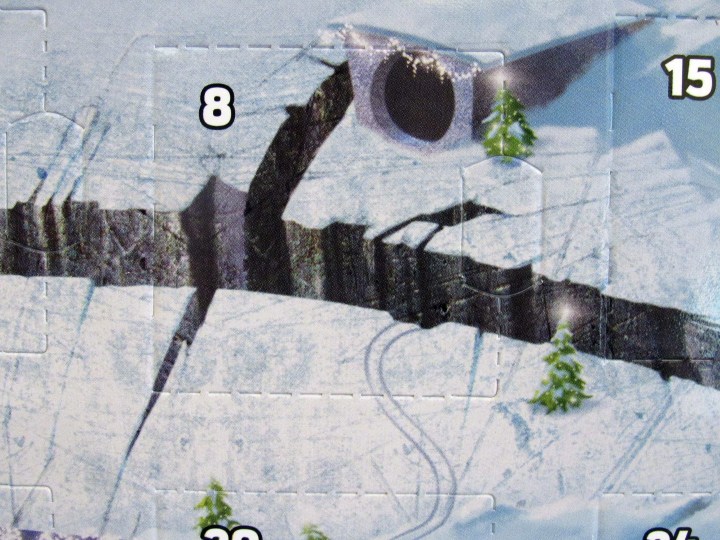 J was eager to open the calendar and check things out. He selected Day 8 for the review.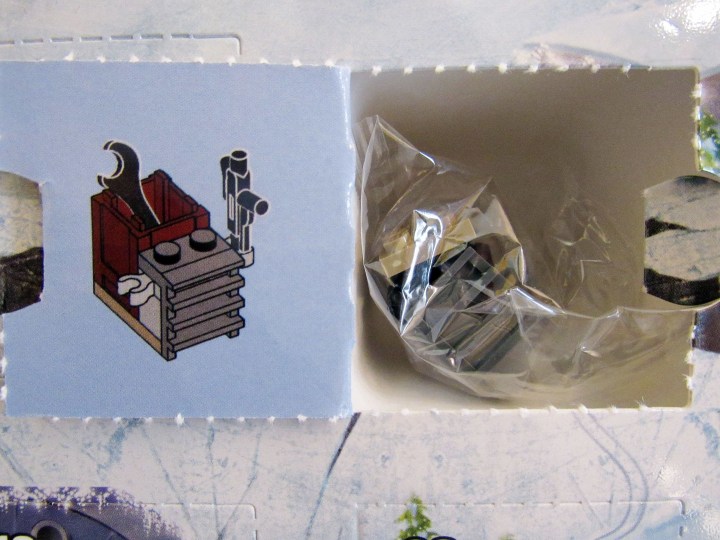 He found it easy to open the perforated box. The inside flap shows the build that he will be making.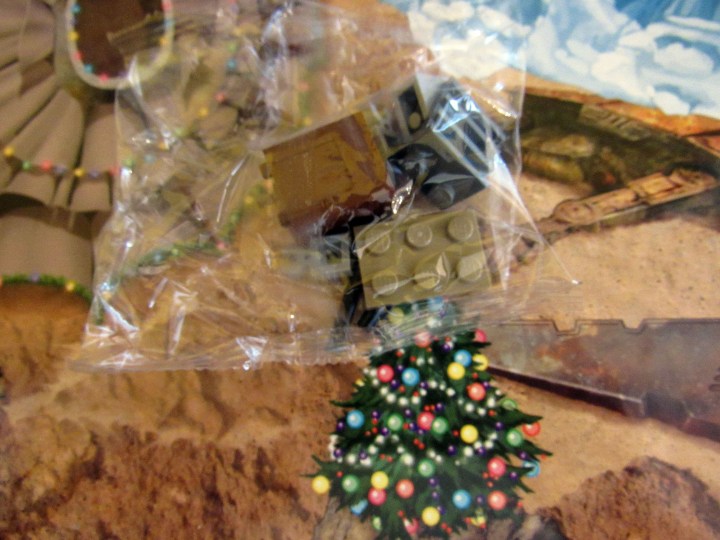 The Legos are packaged in a sealed plastic bag and usually have extra pieces.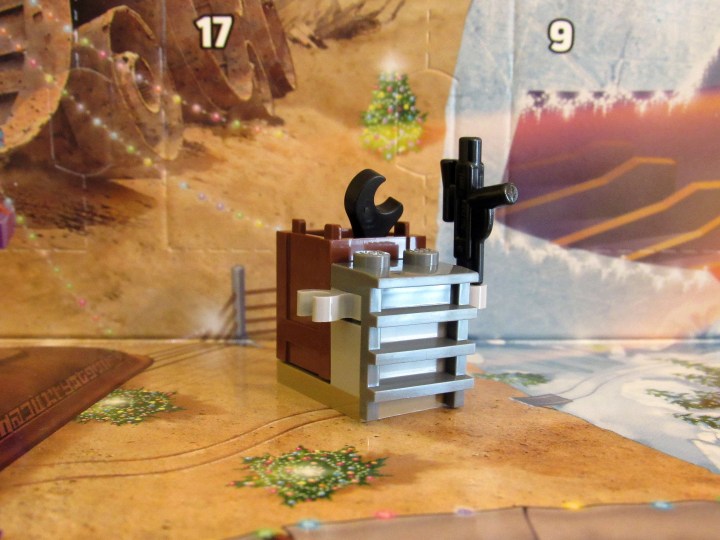 He quickly built the supply box.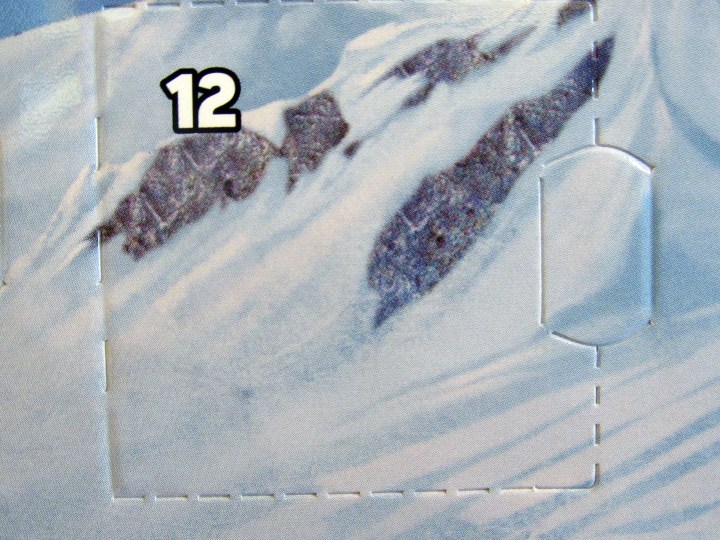 J decided to select one more day which was Day 12. What will it be?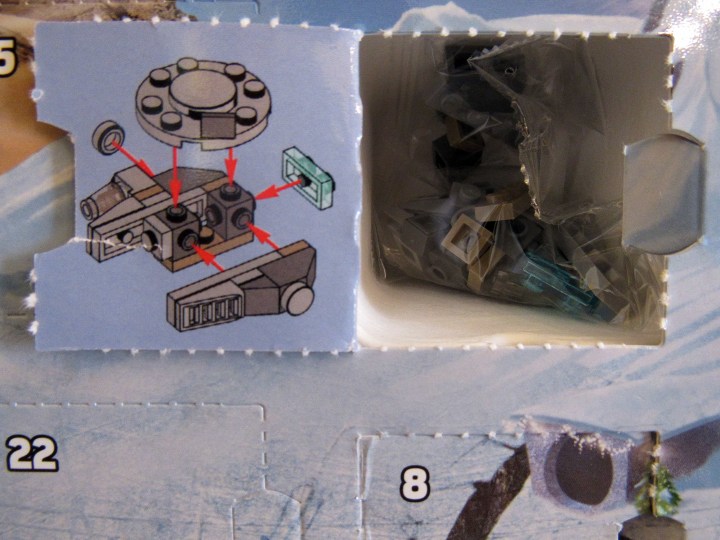 He had a hard time opening the box this time and ripped the flap. A gentle hand is needed if the calendar is to be reused. We won't be reusing the calendar because he will be playing with the pieces throughout the year.
This build had more pieces than what he was accustom to when building Lego City Advent Calendar pieces.
It's the Millennium Falcon from The Force Awakens!
J is excited about building Lego Star Wars this Christmas. He thought the pieces were cool and fun to create. Lego Star War fans will enjoy building pieces from The Force Awakens, Rogue One, and Rebels. It's also a great way to countdown to the opening night of The Last Jedi which is December 15, 2017!
Did you get this year's Lego Star Wars Advent Calendar?
Looking for even more advent calendars? Check out all our posts on Advent Calendars or find more on Amazon, or see the list of Advent Calendars in the directory!