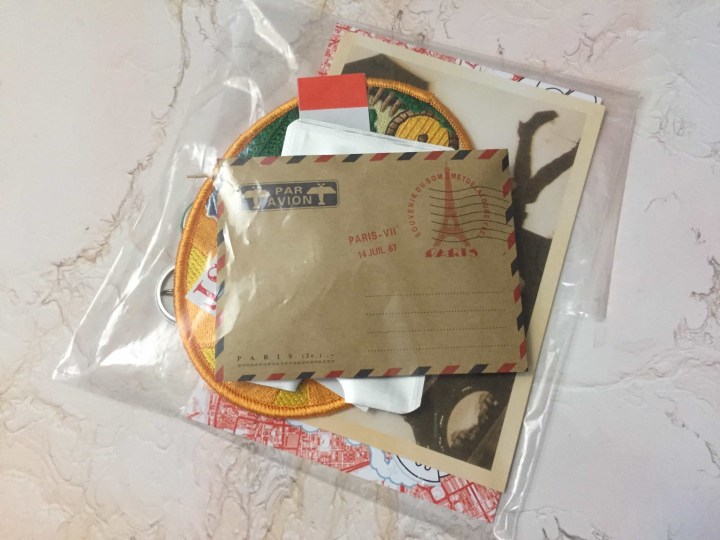 Laserbrain Patch Co produces the coolest, nerdiest, niftiest pins, patches, and other goodies. They come up with awesome themes and put together a truly unique monthly package, and I was super excited to have them land in my mailbox! The three founders are all tattoo artists, and I am super excited to see their incredible art and illustrations with a nerdy twist! This subscription is only $12.50 plus shipping, making it an attractive price point with a LOT of fun packed into it!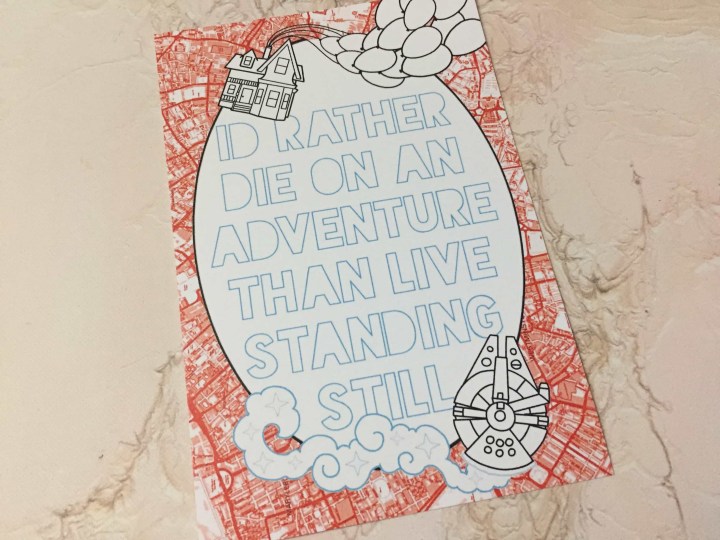 The front of the info card is a colouring image. This month's theme is WANDERLUST. The quote is by author VE Schwab who wrote A Darker Shade of Magic — adding it to my list of books to download to my Kindle! The images include Up and Star Wars references.
DEAL: Get $2 off of your first monthly box. Use coupon code HELLOLASER.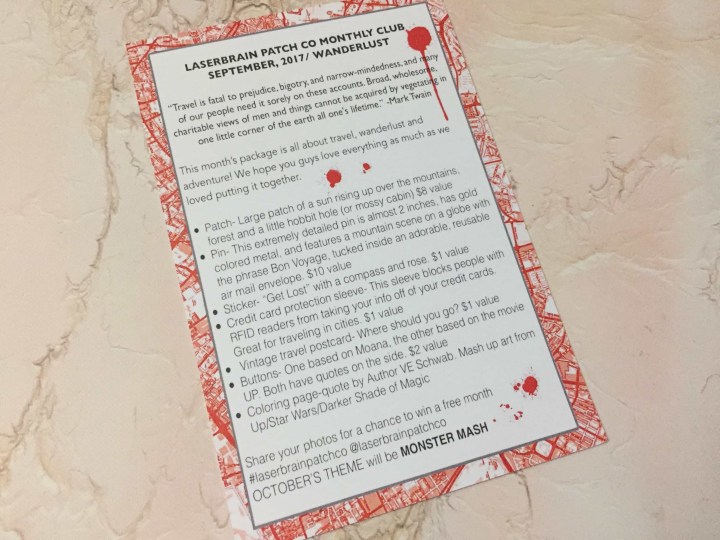 The info card always breaks everything down.
Patch — The hallmark of this subscription is the large patch. These are iron on so you can easily affix them to a bag or denim. This month's patch is a mountain with a Hobbit house at the bottom. Who can forget Bilbo's desire for adventure in The Hobbit, or the grand adventures of Frodo in the Lord of the Rings trilogy?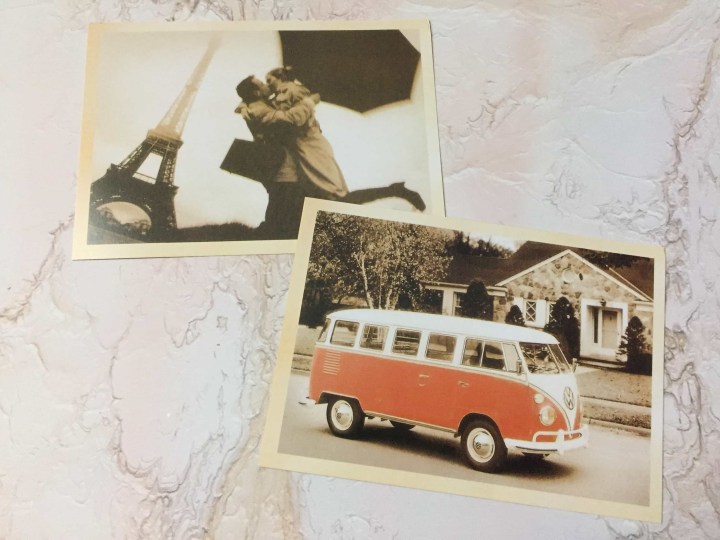 Vintage Postcards — Two postcards featuring vintage photos. I love the VW van!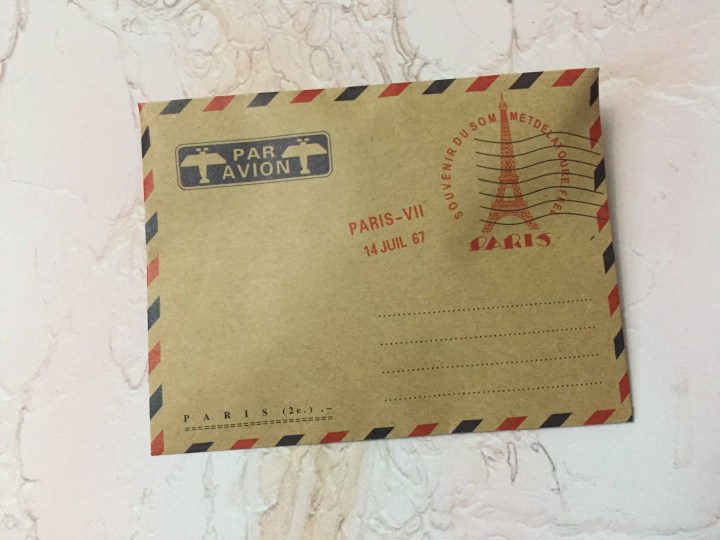 A cute faux airmale envelope housed the largest of the pins.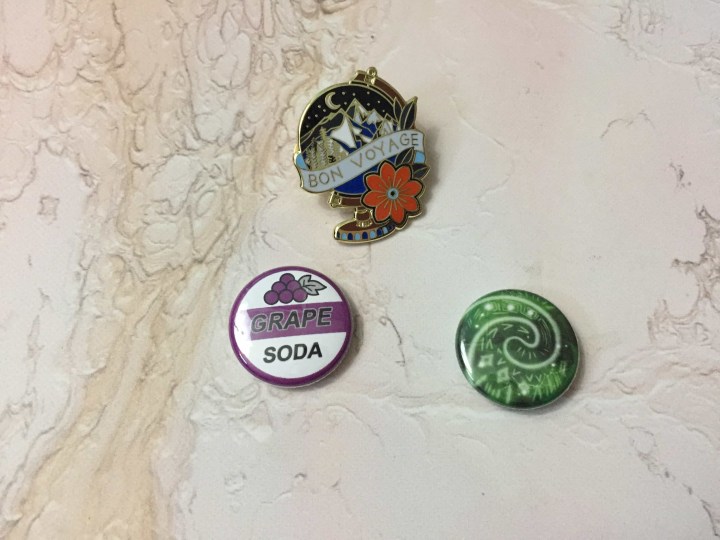 There are always multiple pins included — one is a heavier duty, more detailed pin and the others are usually button style.
The largest of the three is a mountain and a night sky above a globe design with a flower. It says "Bon Voyage" on it.
The Grape Soda pin is a reference to Up, and the green button is actually Moana's necklace from the movie. They both have quotes along the edge which are a bit tricky to photograph!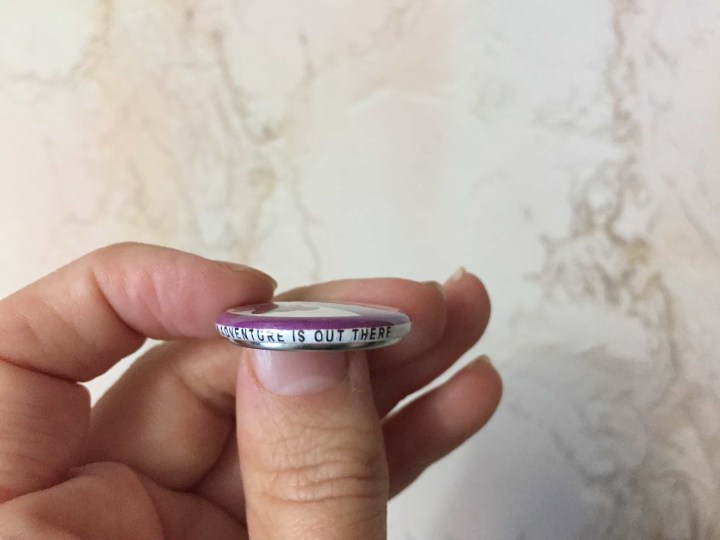 "Adventure is out there!"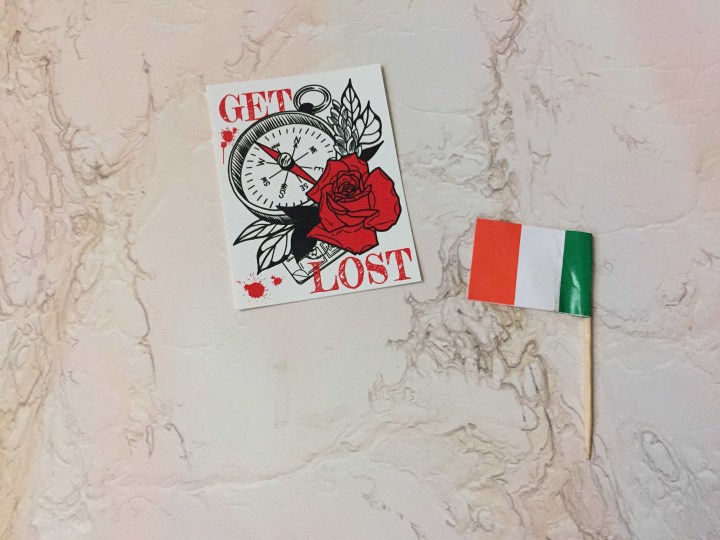 Sticker — Get Lost is accenting a beautifully illustrated compass and rose. There's also a cute Italian flag on a toothpick. Perfect for a cupcake!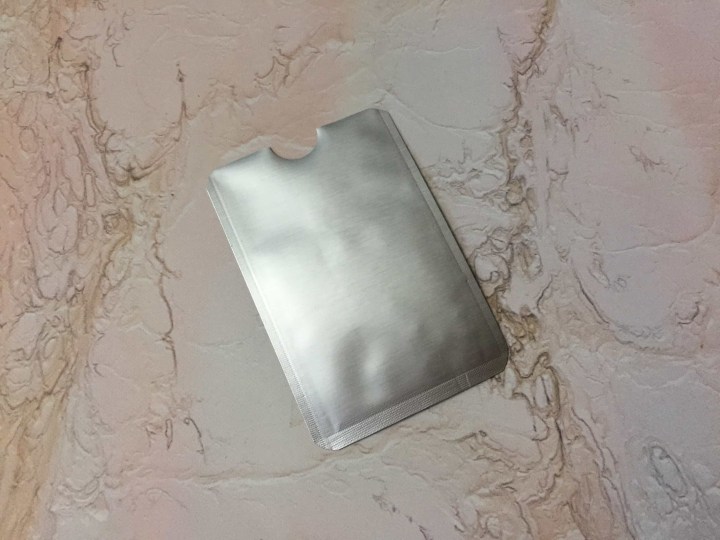 RFID Protective Sleeve — Slip your credit card or other ID in this sleeve to protect your information from rogue RFID readers which can steal your information.
Laserbrain is a subscription I look forward to every month. It's small but mighty! I love the different themes and the little details that go into the curation.