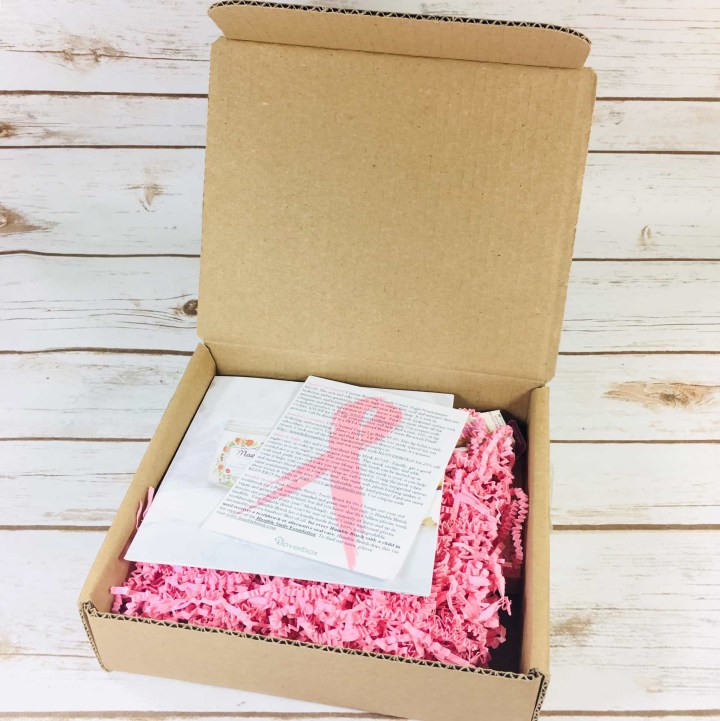 Kloverbox is a unique natural and cruelty-free beauty and lifestyle subscription box delivering the purest in beauty, nutrition, health, and home essentials. It is $25 a month and is available in 1, 3, or 6-month terms. The 1 and 3-month subs automatically renew until canceled.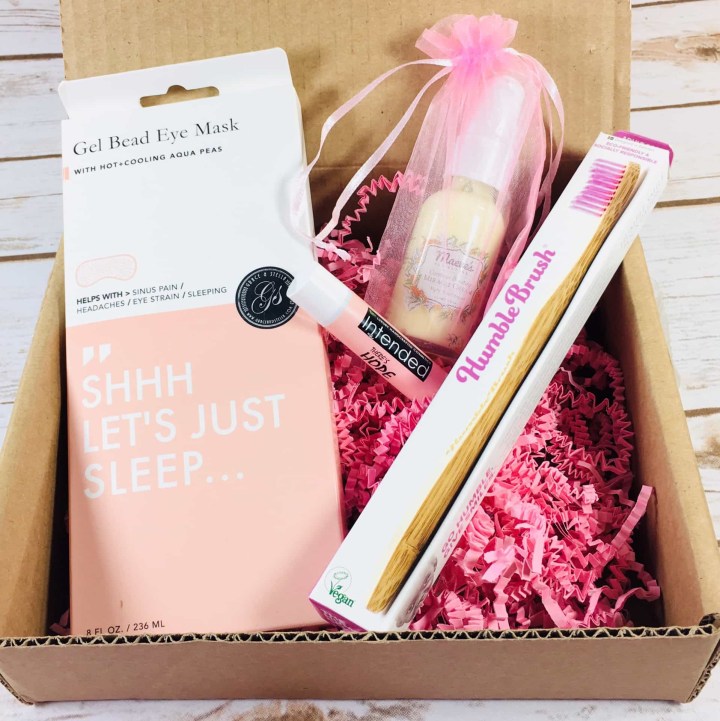 DEAL: Save 10% on your whole subscription with coupon code HS10!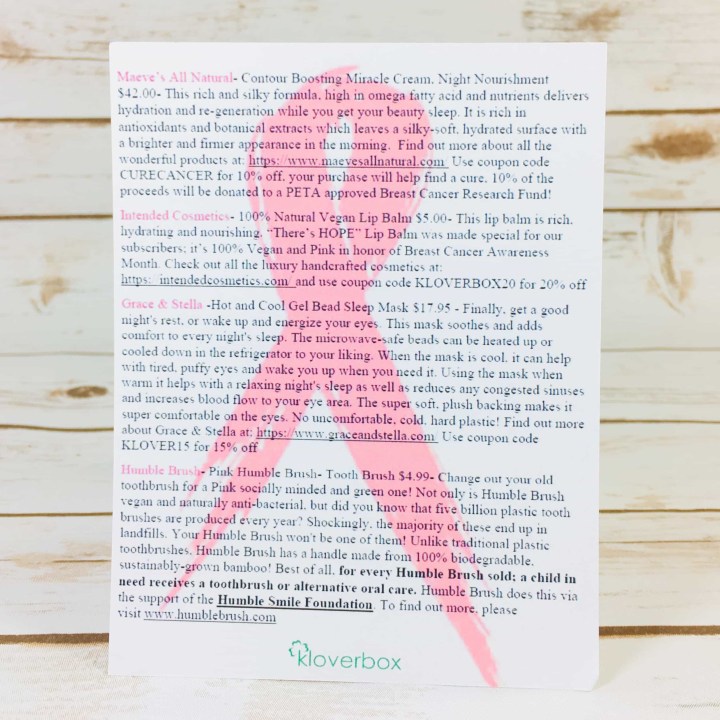 The information card contained a list of all the items in the box along with coupon codes for some of the items so if you fall in love with a product or want to discover a new item from a particular brand you can save some money! Also, if you make a purchase from Maeve's All Natural, 10% of proceeds will go towards a PETA-approved breast cancer research fund.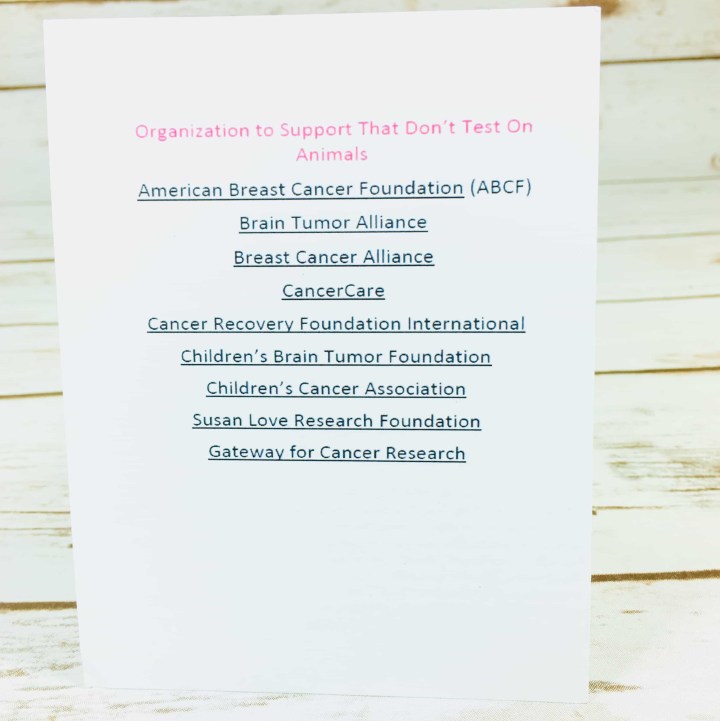 The back side of the product info card listed several cancer associations that don't test on animals.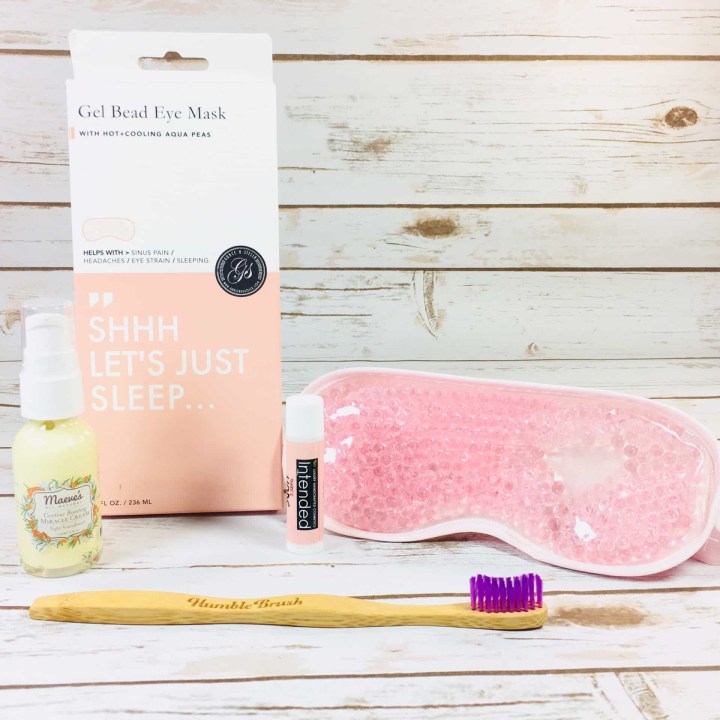 Everything in my box! Looking so pretty in pink!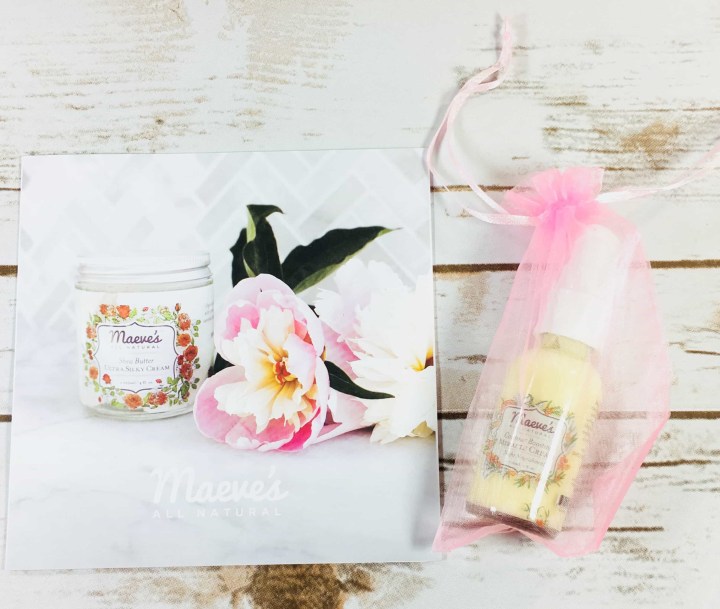 The first product came with a product flyer and its own little pink organza bag.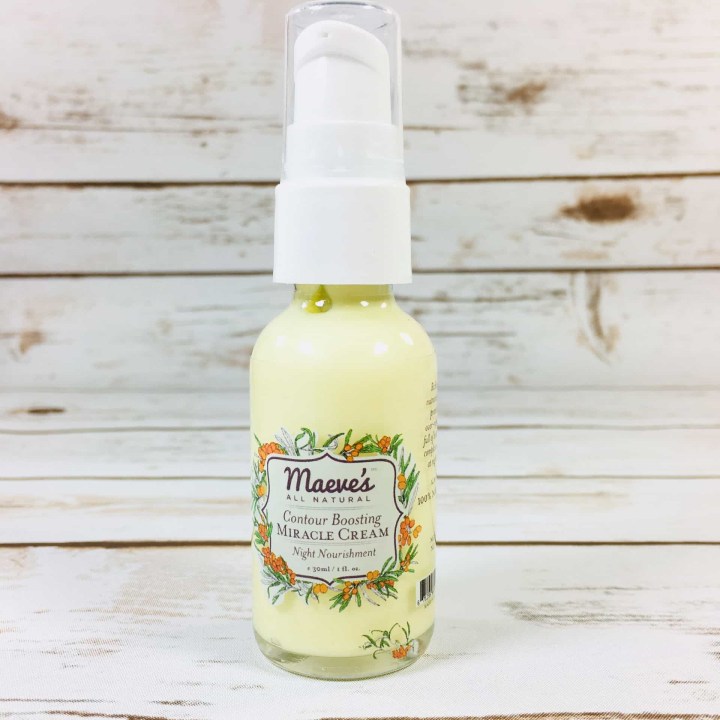 Maeve's All Natural Contour Boosting Miracle Cream Night Nourishment ($42) is full of nourishing ingredients such as rose hydrosol, tamanu oil, and Roman chamomile to help soothe skin and help skin repair itself overnight.
This rich and silky formula high in omega fatty acid and nutrients delivers hydration and re-generation while you get your beauty sleep. It is rich in antioxidants and botanical extracts leaves a silky-soft, hydrated surface with a brighter and firmer appearance in the morning.
I thought it had a pleasent scent and my skin absorbed it quickly and I didn't feel greasy afterwards. Vegan and cruelty-free.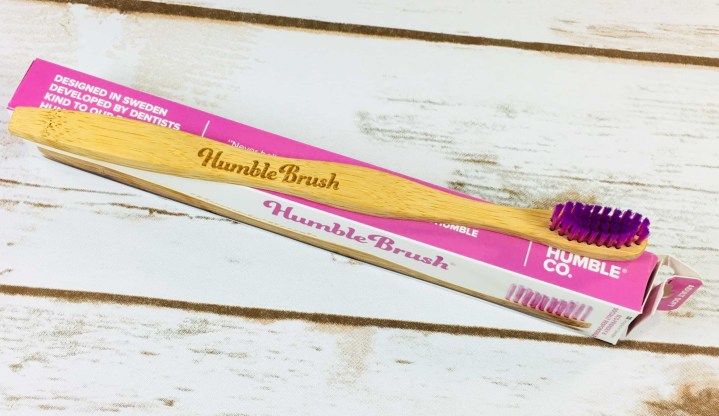 Pink Humble Brush ($4.99) is made from panda-friendly bamboo and features BPA-free nylon bristles.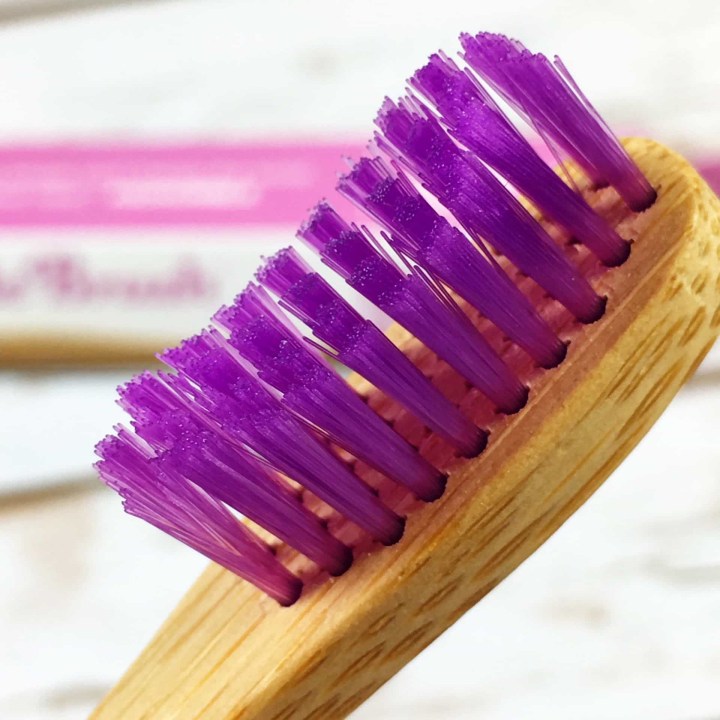 I have to use this brush in the evenings since the feel of the wooden brush head in my mouth in the morning triggers my super sensitive gag reflex. Other than the texture being different, I thought the head and bristles felt exactly like a traditional toothbrush and love the purple color!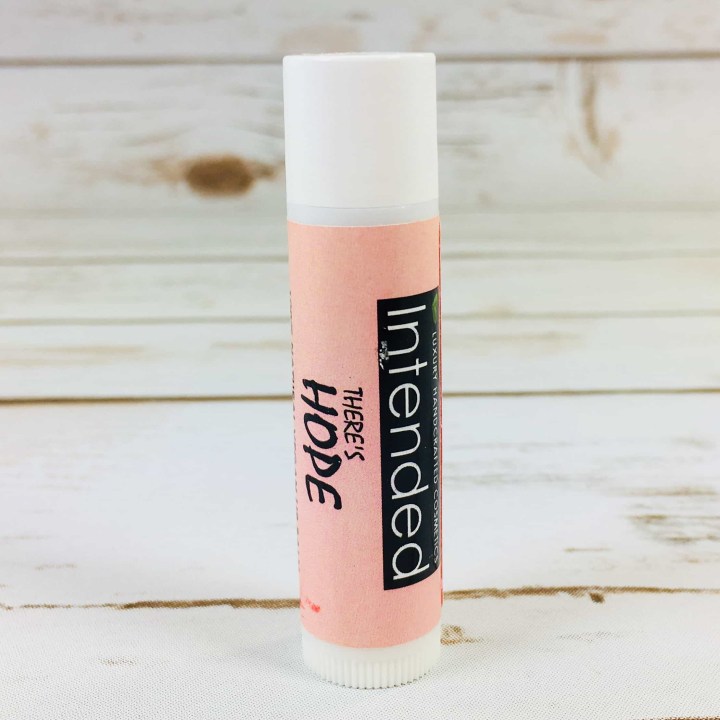 Intended Cosmetics There's Hope Lip Balm ($5) was made just for this box but there are two others to choose from on the Intended Cosmetics website.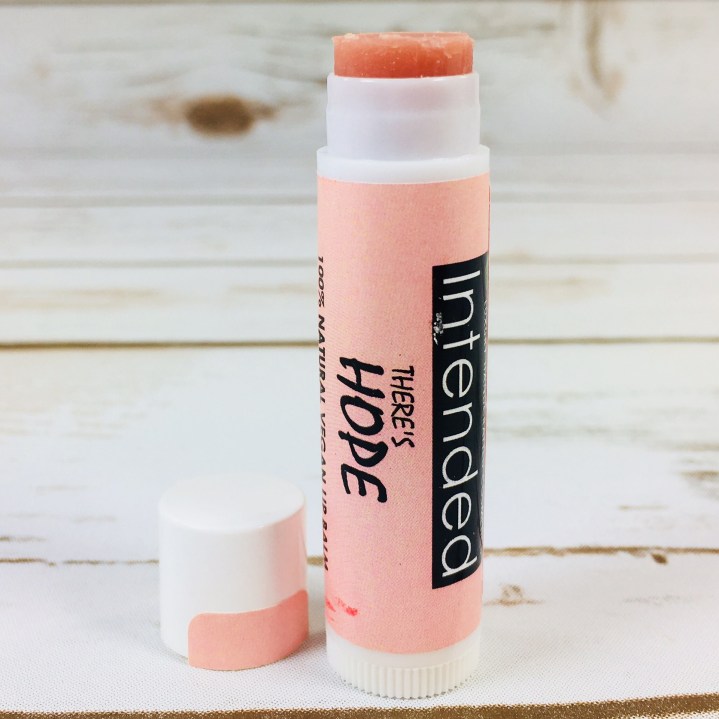 Coconut oil, shea butter, and avocado oil provide a super smooth glide while sweet orange oil and eucalyptus leaf oil provide a lovely fruity flavor.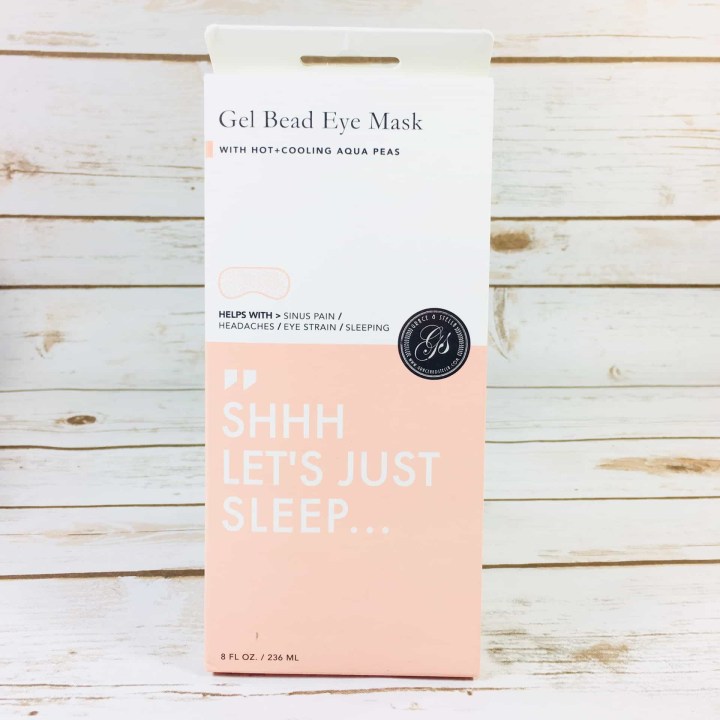 Grace & Stella Gel Bead Eye Mask ($17.95) can be heated in the microwave or popped in the freezer depending on your needs.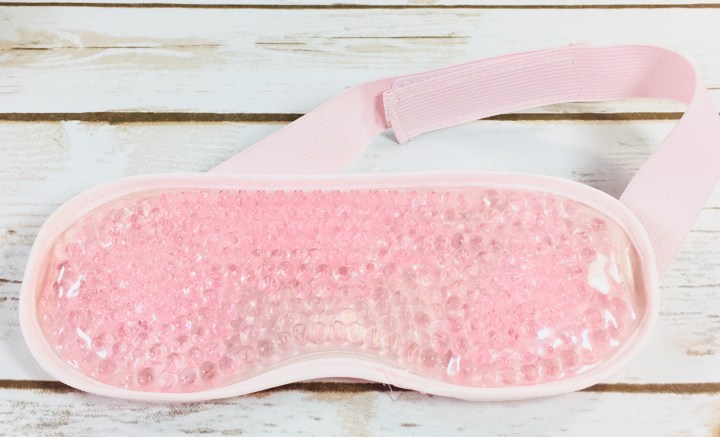 One side contains the beads and gel…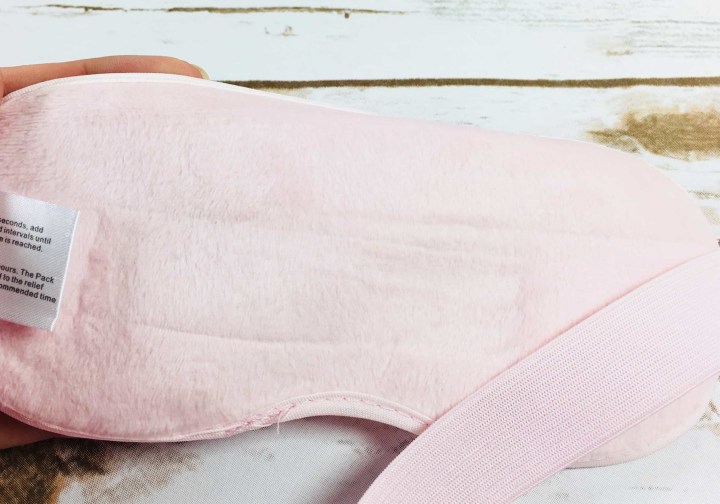 …while the other side is covered with super plush fabric. This mask may help relieve sinus pain, headache, or eye strain, or can be used as a sleep mask. It may also be used on the neck, back, leg, wrist, or wherever you may need a heat pack or cold compress. It features an adjustable Velcro strap.
I'm loving my pretty pink items from the October Kloverbox! I enjoyed trying these products and more importantly, discovering these all-natural, cruelty-free & vegan brands! I really hope to see some of these new-to-me brands in a future box. October's box had a value of $69.94, which is amazing! Kloverbox is one of my favorite subscriptions and this month's box was full of useful items that I will reach for again and again!
What did you think of the October Kloverbox? Let me know in the comments!