JadeCrate Boho Box Subscription is a new boho lifestyle subscription box. For $49.99 a month, you will receive 5 to 7 items chosen to bring boho style to your home, office, wardrobe and spirit. Items can range from edible organic treats, global fair-trade handcrafted home goods, artisan accessories, or all-natural skin products. A smaller version is also available for $25 a month and will include 3 items chosen from the same categories.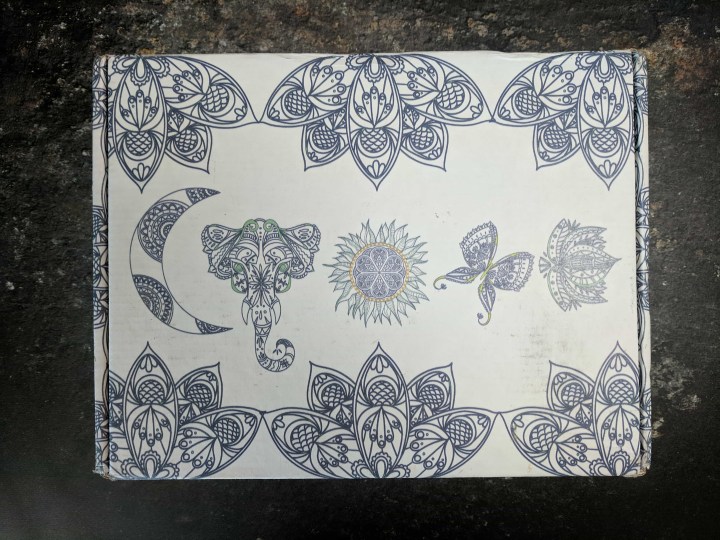 The box is gorgeous!
DEAL: Get 10% Off your first subscription order! Use coupon code J017NCNL OR 1QS7TZQGMEE0.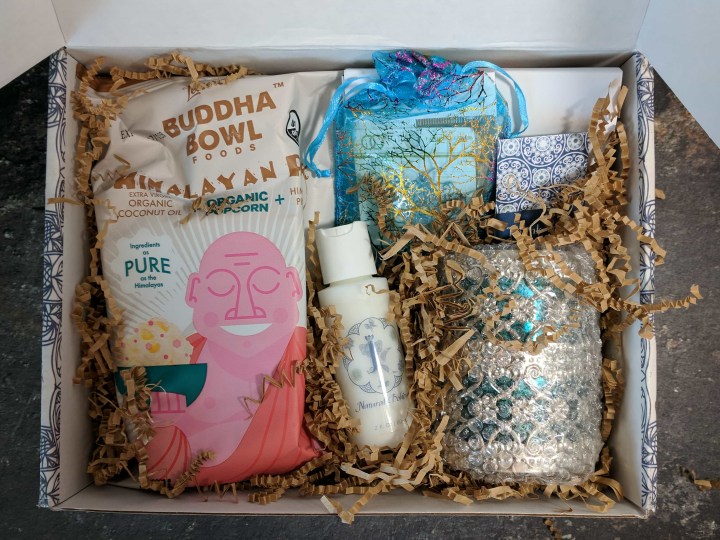 And it is as pretty inside the box! The little blue bag is so cute!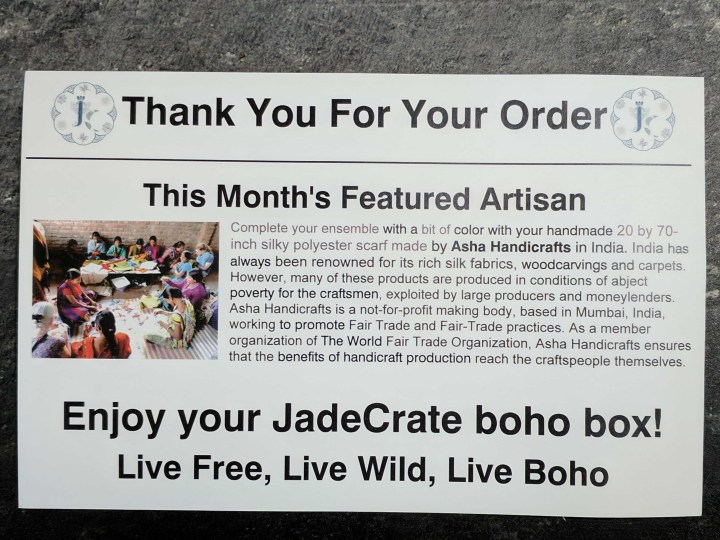 This moth's Featured Artisan is the maker of the lovely scarf we received : Asha Handicrafts.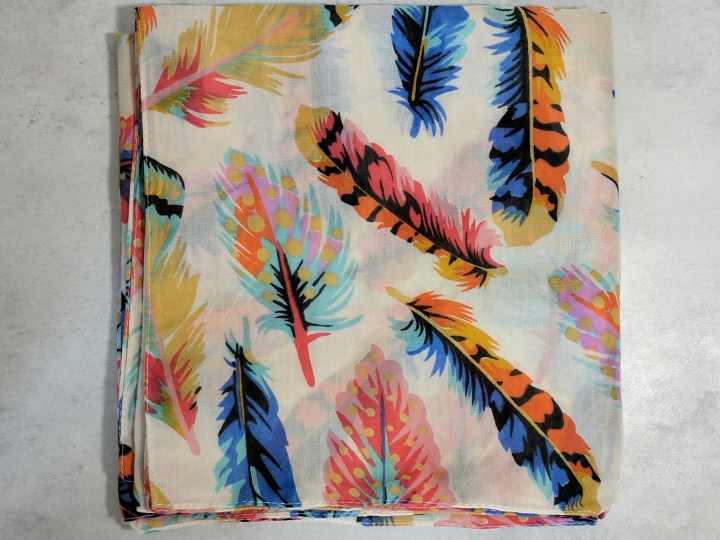 Feather Scarf by Asha Handicrafts ($17)! (You can find this exact scarf here.) It's a polyester blend, breezy and soft. Asha Handicrafts is a not-for-profit organization that promotes fair trade and fair trade practices.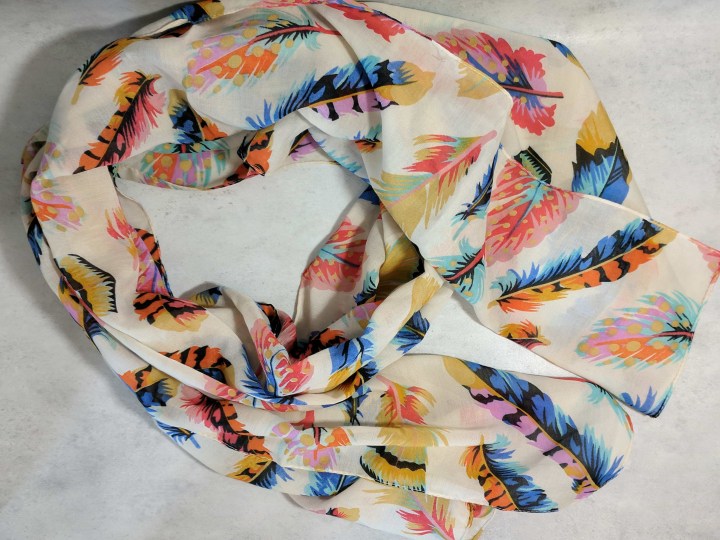 I love scarves, anytime of the year. And I love birds and feathers. This pattern is right up my alley! (I wear it with a green shirt and the colors are amazing together.)
We also received two cute pieces of jewelry, elephant earrings and a hand threaded adjustable ring, in a lovely turquoise bag. The earrings are light and dainty. Sadly, both pieces had a "Made in China" label. Even though they are cute, I was expecting handmade or artisan pieces.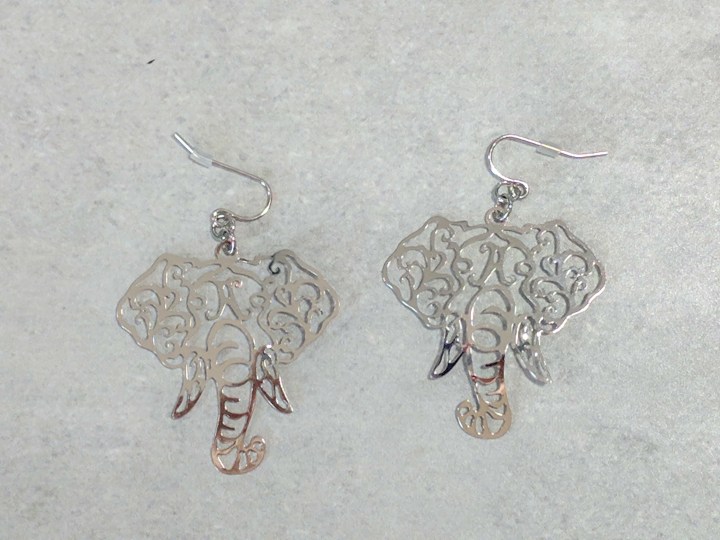 They almost follow the same pattern as the one on the box!
The ring is adjustable and is very comfortable on the fingers. The fabric helps the ring stay in place.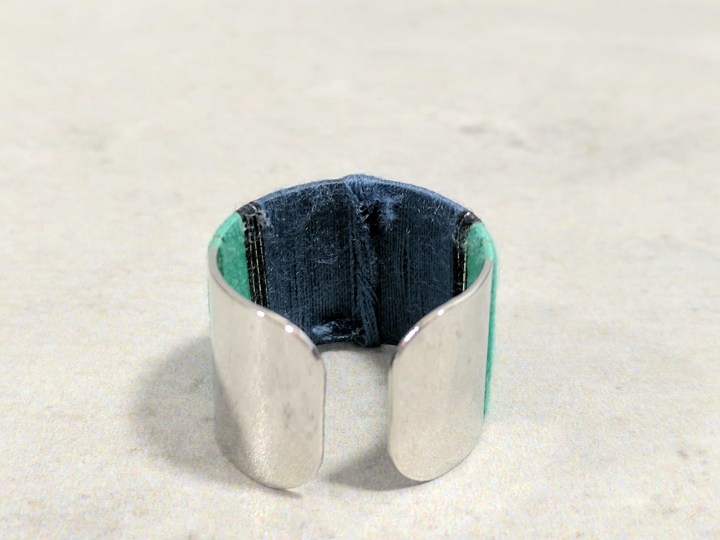 The color is nice and goes well with the scarf!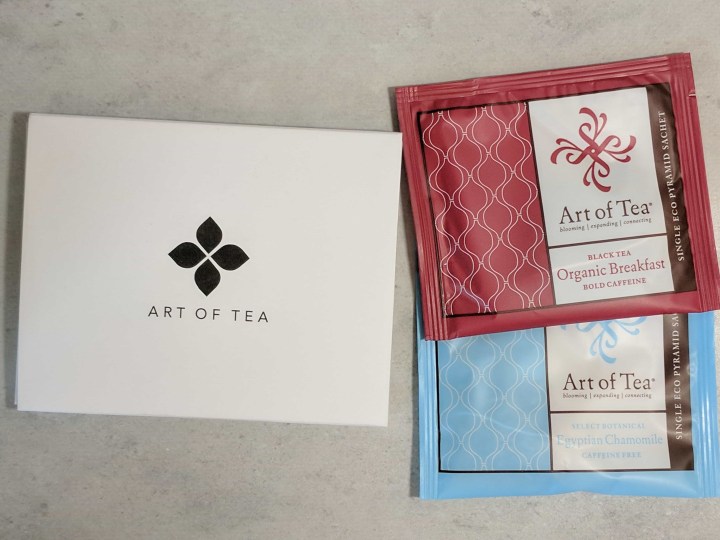 Art of Tea – Packet of two (pyramid sachet). Art of Tea selects their tea directly from growers, under the supervision of Steve Schwartz, a Master Tea Blender who won awards for his blended teas. We received the Black Tea Organic Breakfast and the Egyptian Chamomile. I've tried the Chamomile herbal tea and it was delicious! Smooth, but with a lot of flavors. Art of Tea also have a subscription services for their Tea of the Month.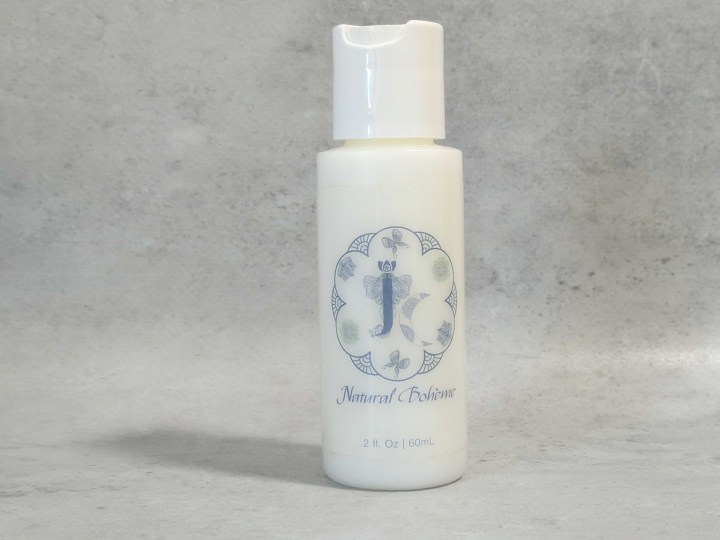 Natural Bohême Body Lotion. This is a lotion privately branded by Botanical Science for JadeCrate. Made with avocado oil, safflower seed oil, and sweet almond kernel oil, it has a nice light nutty fragrance, very light on the skin, but strong straight out of the bottle. The scent is neutral enough, and light enough once spread, that it would be easy to add a few drops of essential oil to get the fragrance that you want! It easily spreads on the skin, absorbs quickly, and doesn't leave any sticky residue. I like it!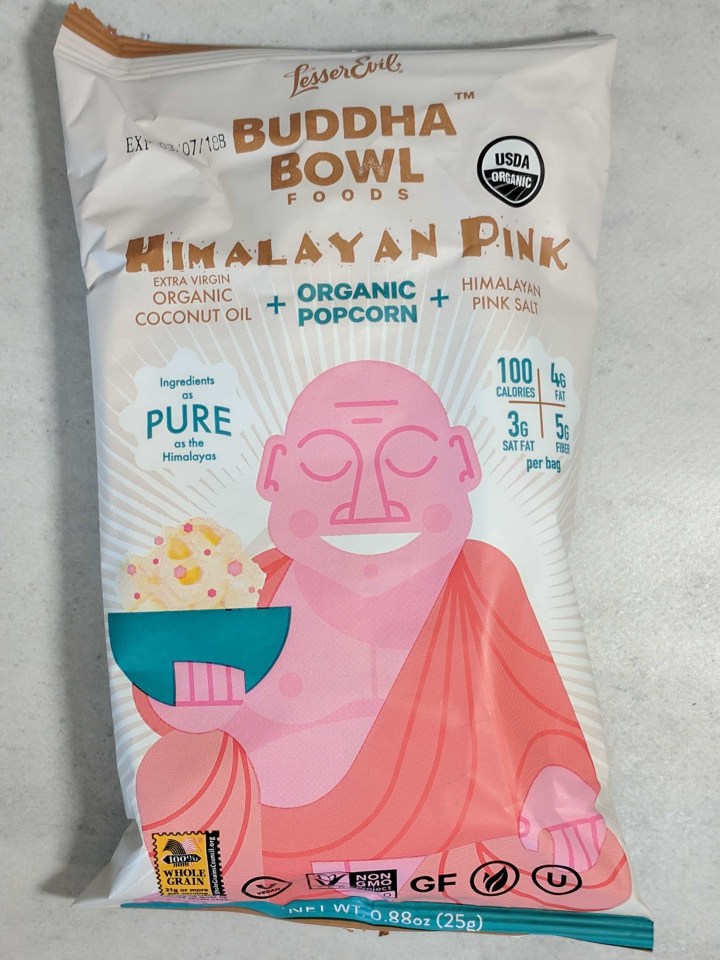 LesserEvil Buddha Bowl Food – Himalayan Pink Organic Popcorn. Corn, coconut oil and Himalayan sea salt. When you open the bag, it smells like you dropped coconut oil all over the place, but it doesn't taste like coconut! The popcorn is fluffy, perfectly salted, and not too greasy on the fingers. It is soooo good! It has only 100 calories for a bag, and there's a decent amount of popcorn in the bag to keep you satisfied and not looking for the second bag!
Decorative Glass Votive Holder. I really love the color! It's a nice dark turquoise, and the glass is dimpled. The metal is quite flexible and would easily be dented, but it is a nice addition to any room decor!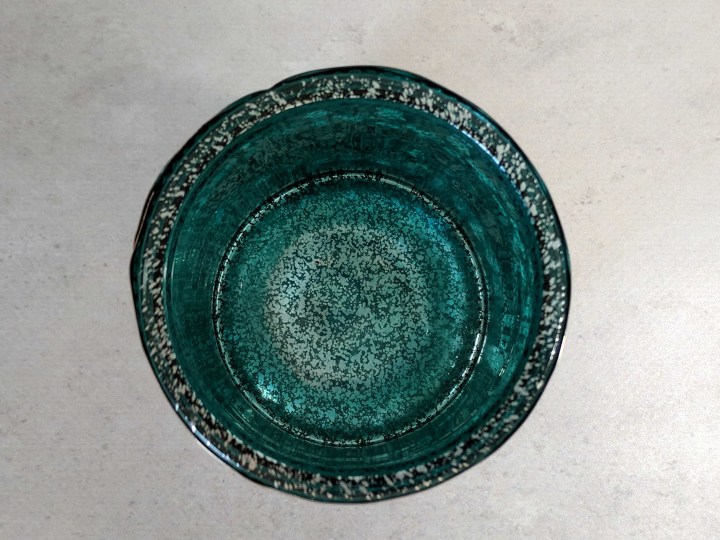 I really like how the glass has a spotted look, it gives it some character! Sadly, once again, this item had a "Made in China" sticker, not a local item.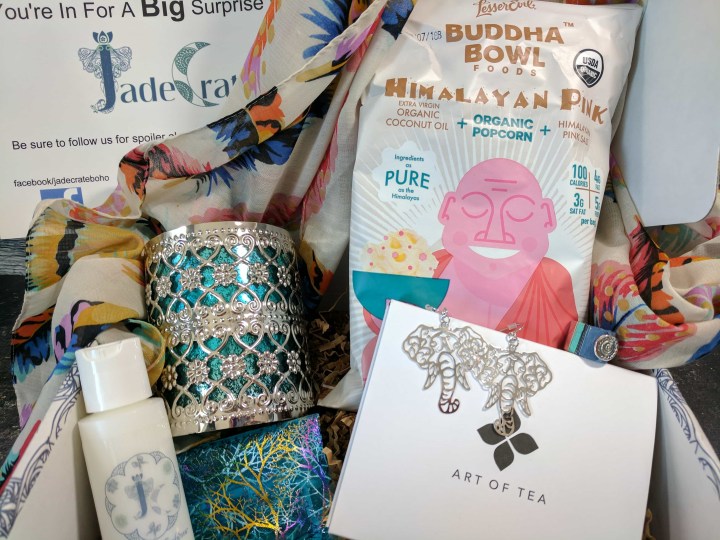 I have mixed feelings about this box. On one hand, I really enjoyed going through the box and I liked the variety of the items between the snack and drink, the jewelry pieces, the lovely scarf and some body care and decor item. I will use everything in this box and I already received compliments on the scarf and earrings. Even though I couldn't fine a price for every items, I think the value was there.
On the other hand, I wasn't expecting to get "Made in China" items (3 out of 7 in this box) in a Boho Style Subscription box saying that we would get a mix of Fair Trade goodies and USA made fashion accessories. When I think "Boho", I think local, artisan, handmade, fun, eclectic, vintage. I still like the idea, but I think there's room for improvement.
Have you tried Jade Crate? What did you think of the October's box?