Hopebox is an inspirational subscription box delivered monthly to your door. For $49 per month, you'll get an assortment of 10+ renewing, uplifting goodies made by creative artisans who have their own inspiring stories of hope and healing. Each box includes a heartfelt, comforting, and encouraging message. Hope is on the way.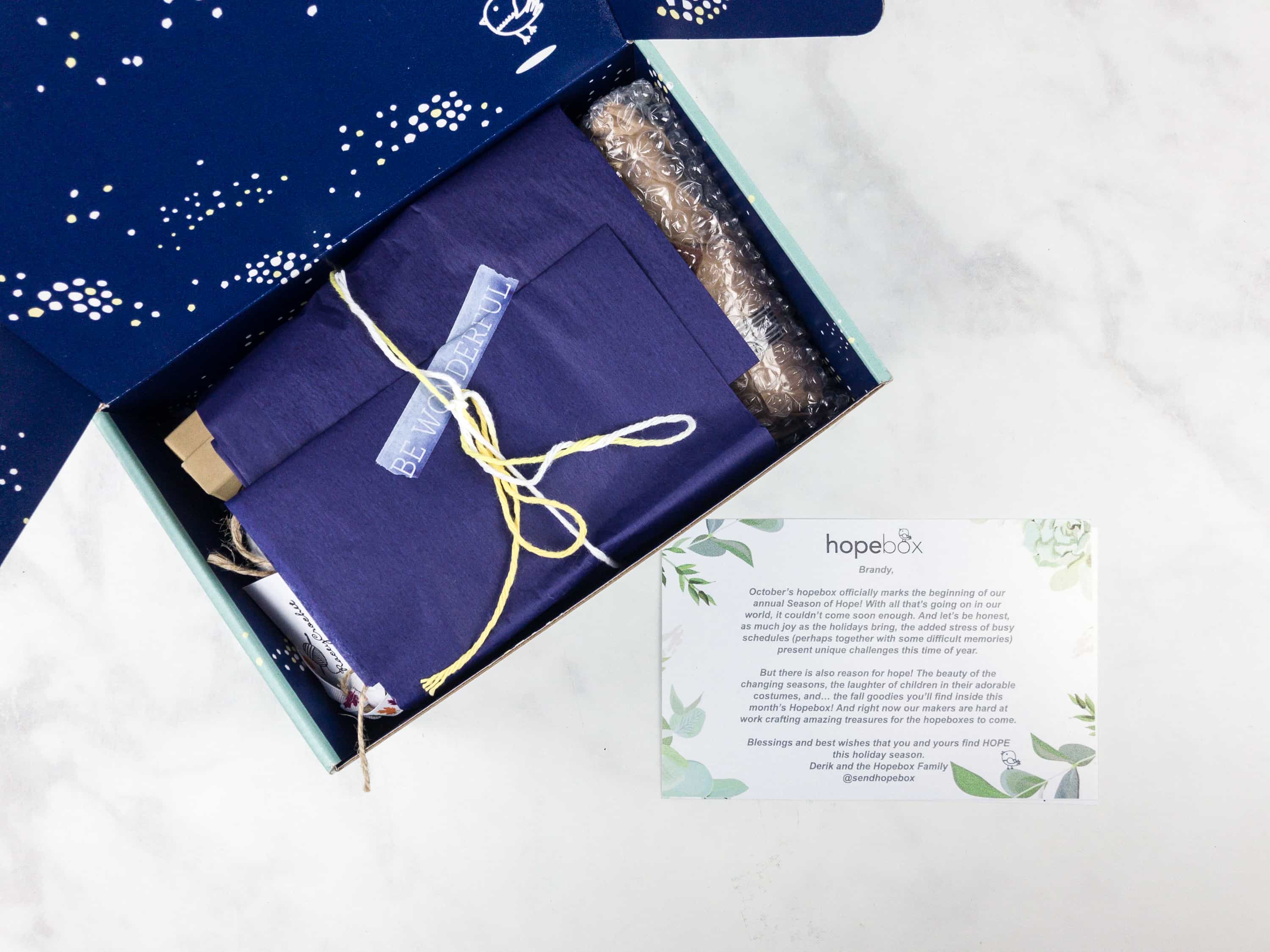 The items are wrapped in a blue tissue paper and tied with a bow. There's also a welcome card from Hopebox. You can have them write a message for you, provide your own, or let the box do the talking.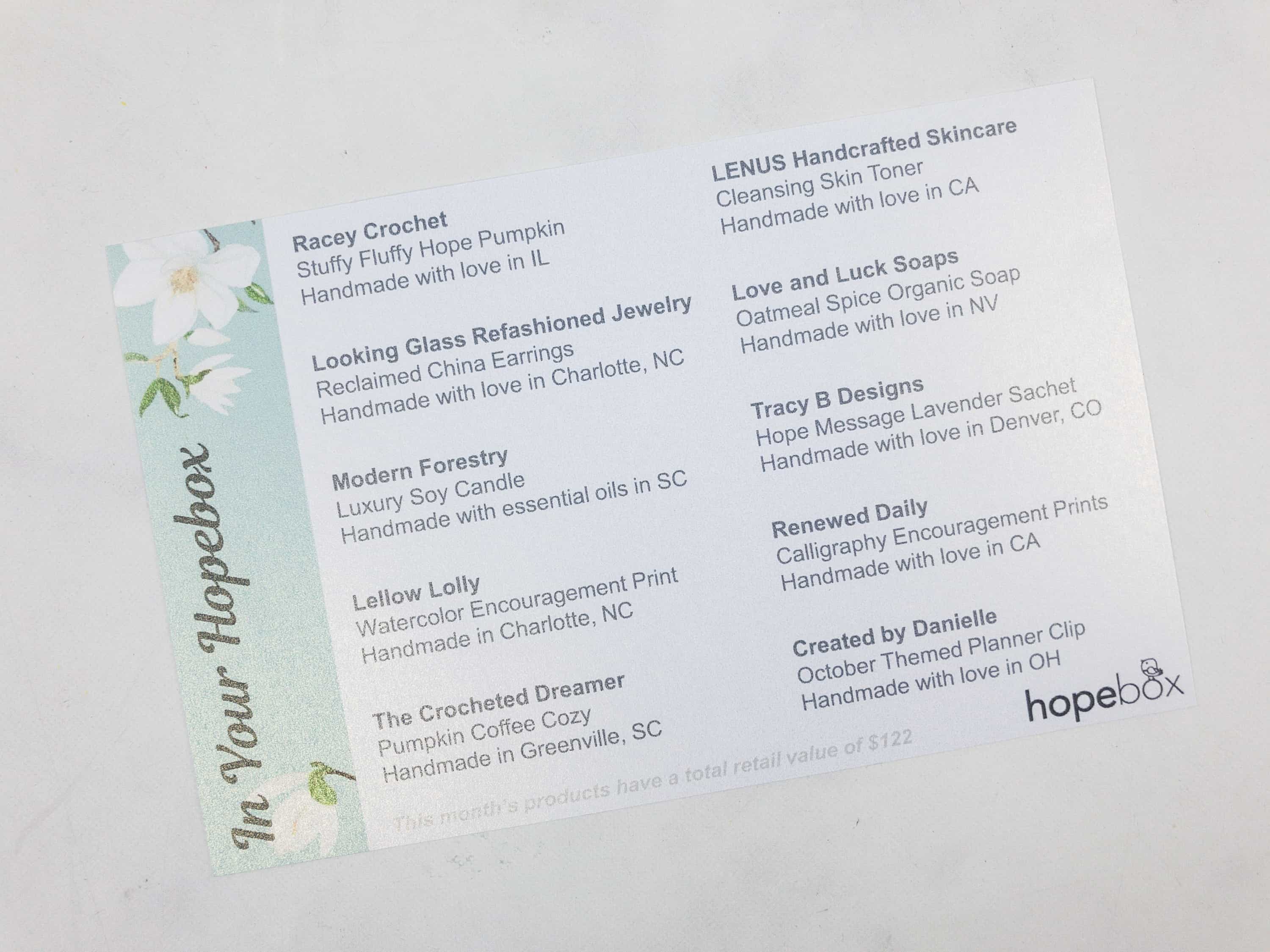 The card gives you a list of all the items included in this month's box!
Everything in my October Hopebox!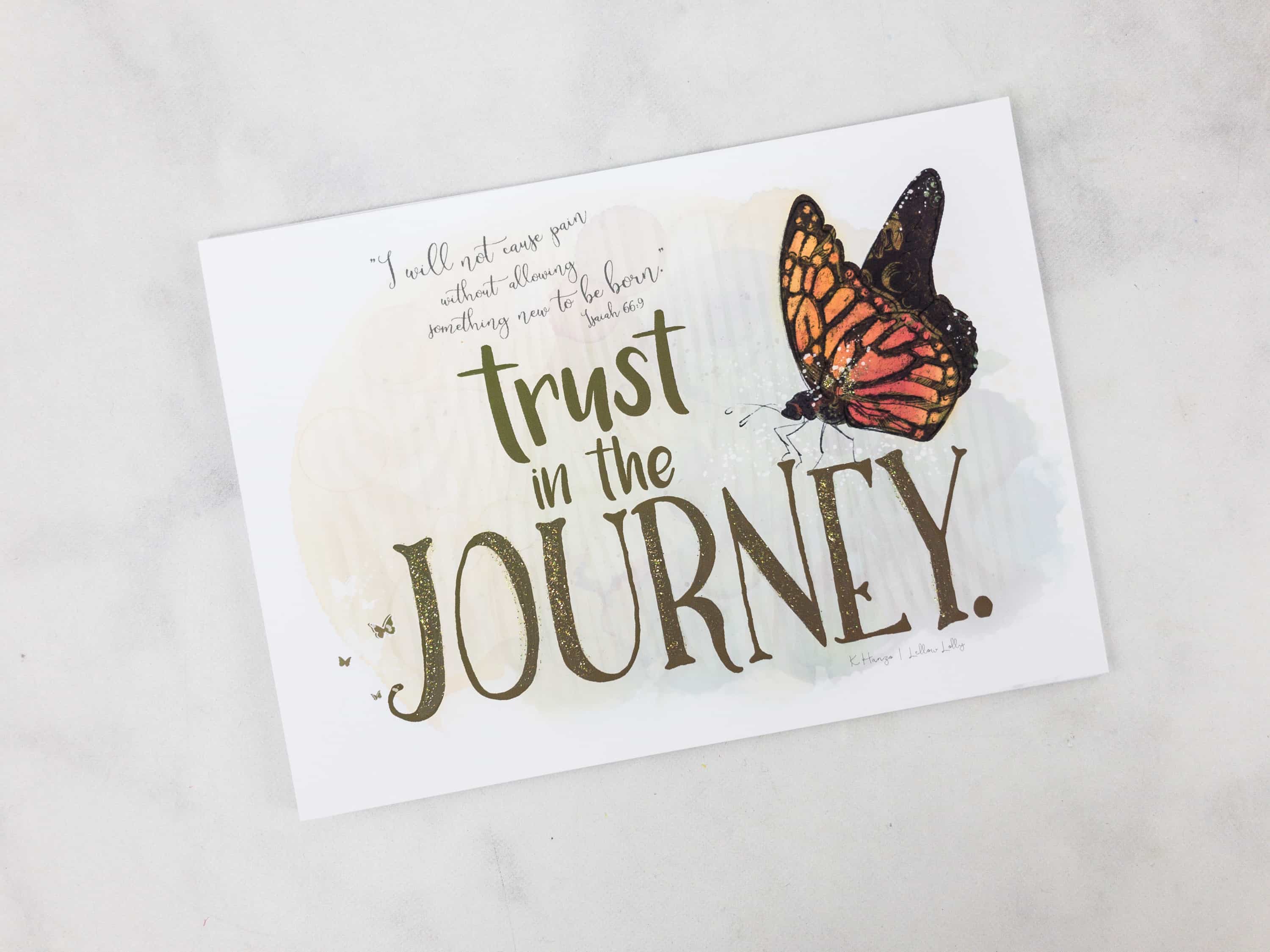 Lellow Lolly Watercolor Encouragement Print ($8) This inspirational print can either be displayed or shared with someone who might need some encouragement. I love the message on this month's print, it reminds us that life is a process and we just have to be patient because even caterpillars turn into beautiful butterflies.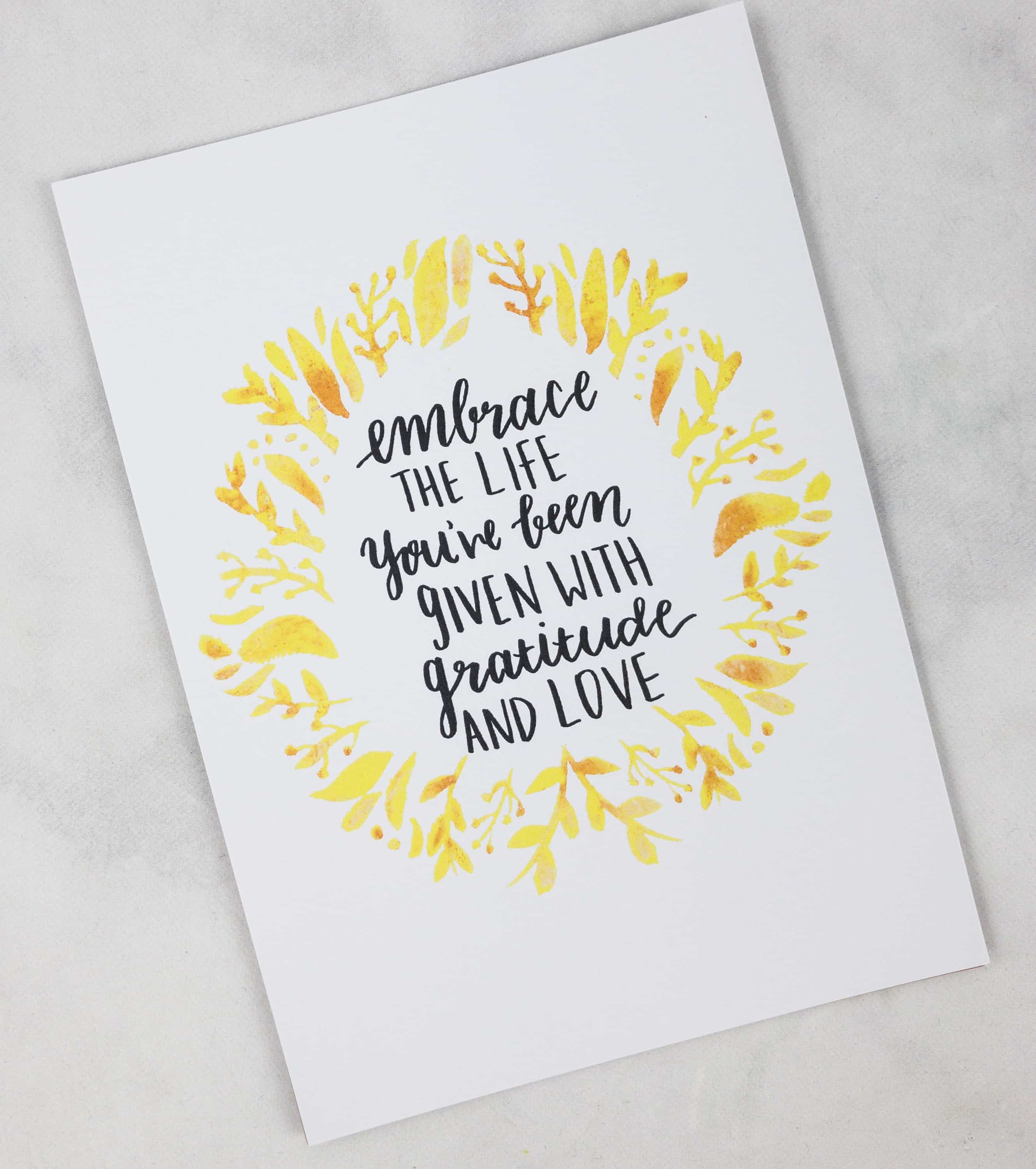 Renewed Daily Calligraphy Encouragement Prints ($10) – We received two of these calligraphy encouragement prints. I love the bright colors on both designs!
These prints are high-quality. All you need is a frame that fits, then it's ready to be displayed.
The Crocheted Dreamer Pumpkin Coffee Cozy ($8) – A fall-colored crocheted coffee sleeve.
The pumpkin design really fits the season.
So cozy and, of course, eco-friendly. Time to ditch those paper sleeves!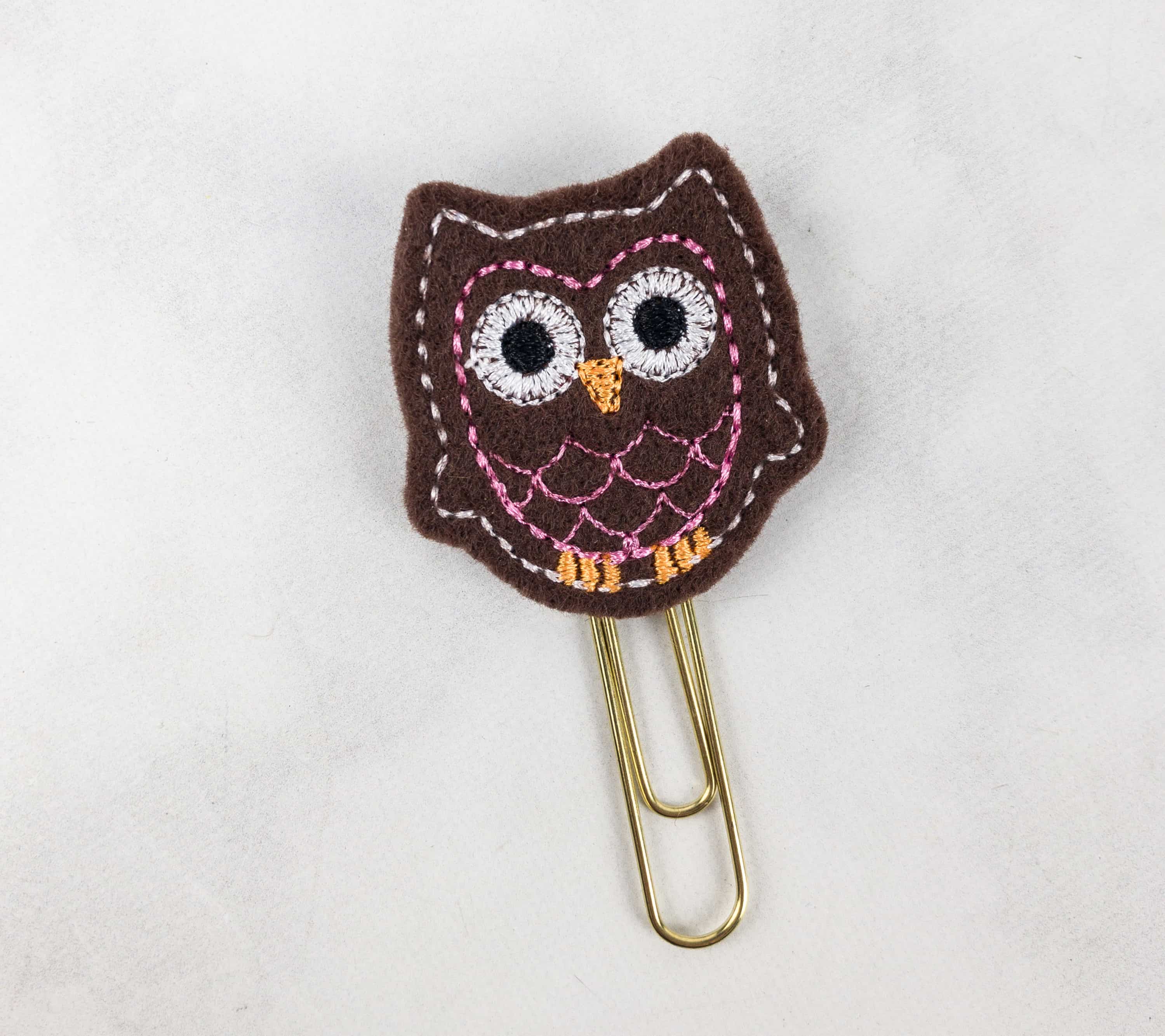 Created By Danielle October Themed Paper Clip ($2.7) – This clip featuring a very adorable owl is such a cute way to keep paperwork, bills, and other stuff together.
Tracy B Designs Hope Message Lavender Sachet – So calming and relaxing, thanks to the scent of lavender.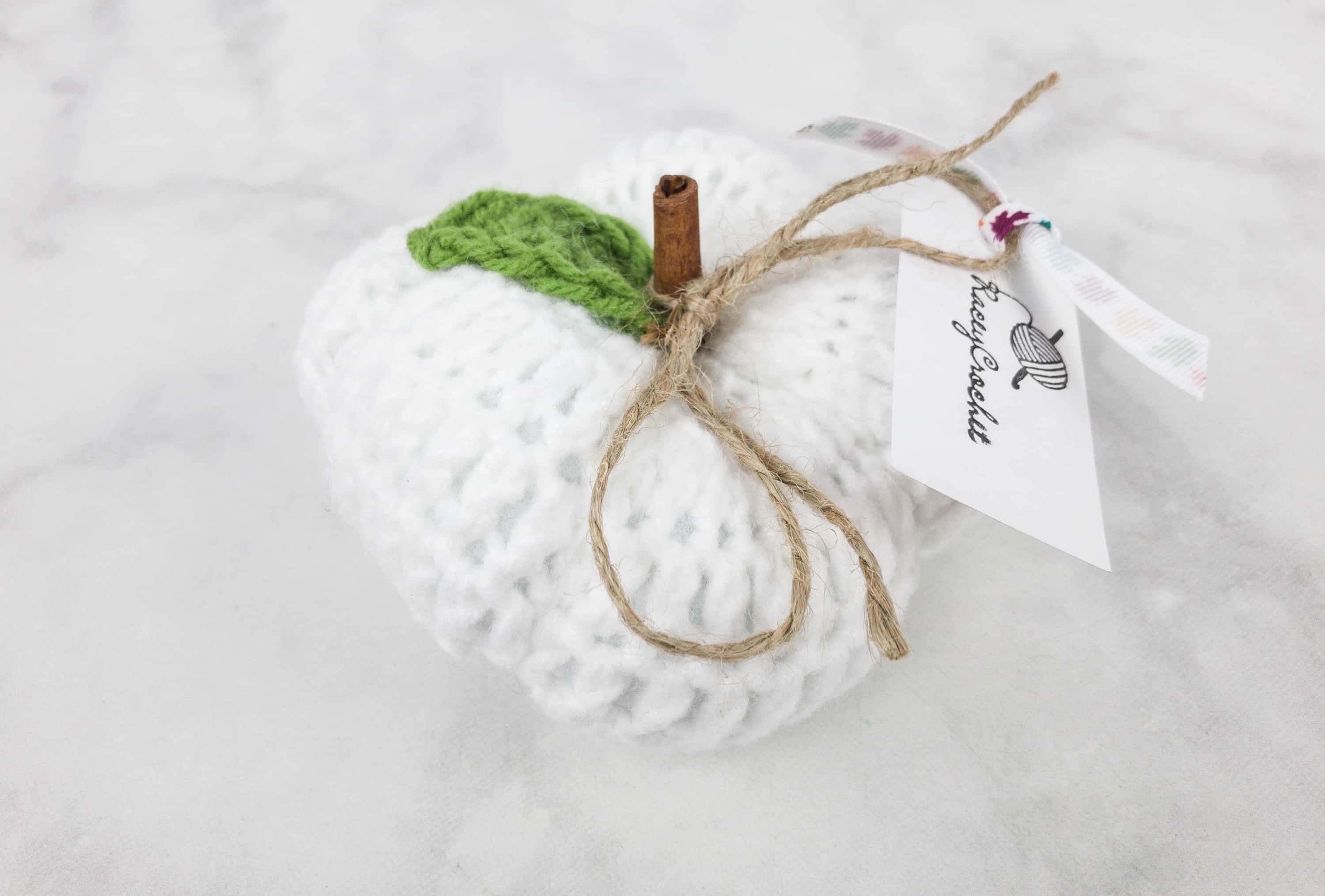 Racey Crochet Stuffy Fluffy Hope Pumpkin – There's another crocheted item in this box!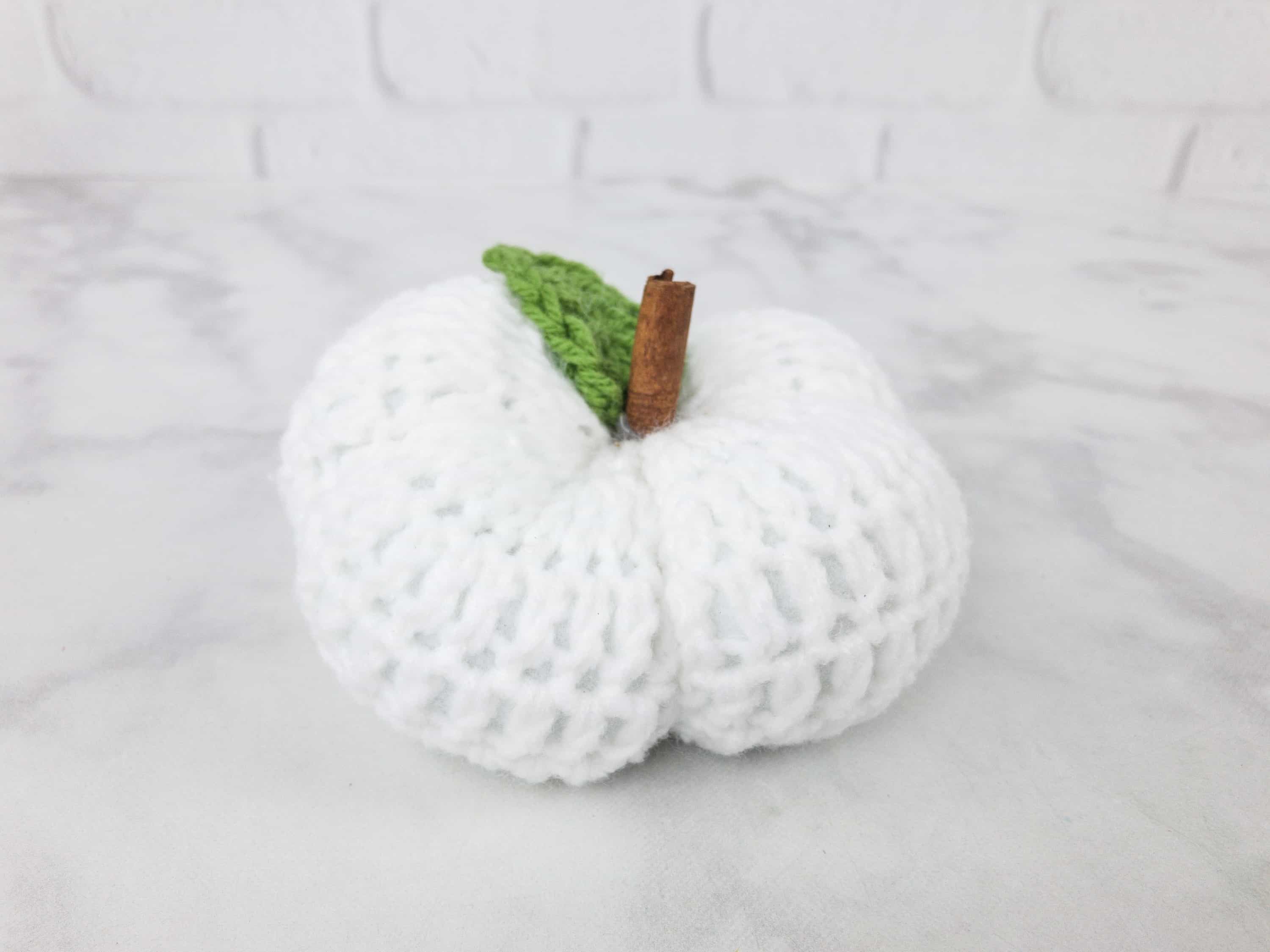 This cute stuffed pumpkin is so soft and adorable! I love it!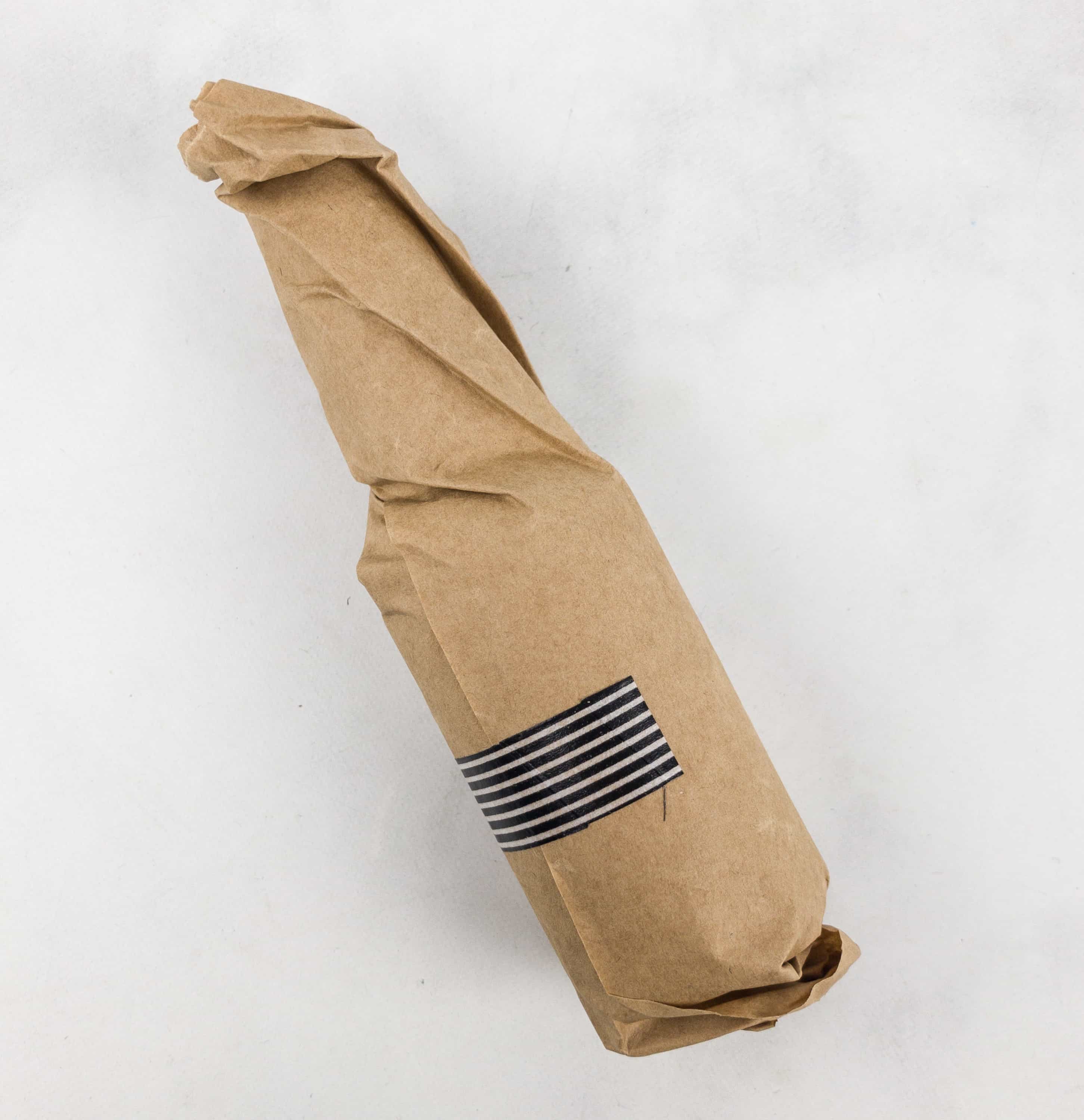 Lenus Handcrafted Cleansing Skin Toner ($7) –  This toner is ideal for acne-prone skin, as well as for irritated and sun damaged skin. It contains rose and lavender which work great as astringents.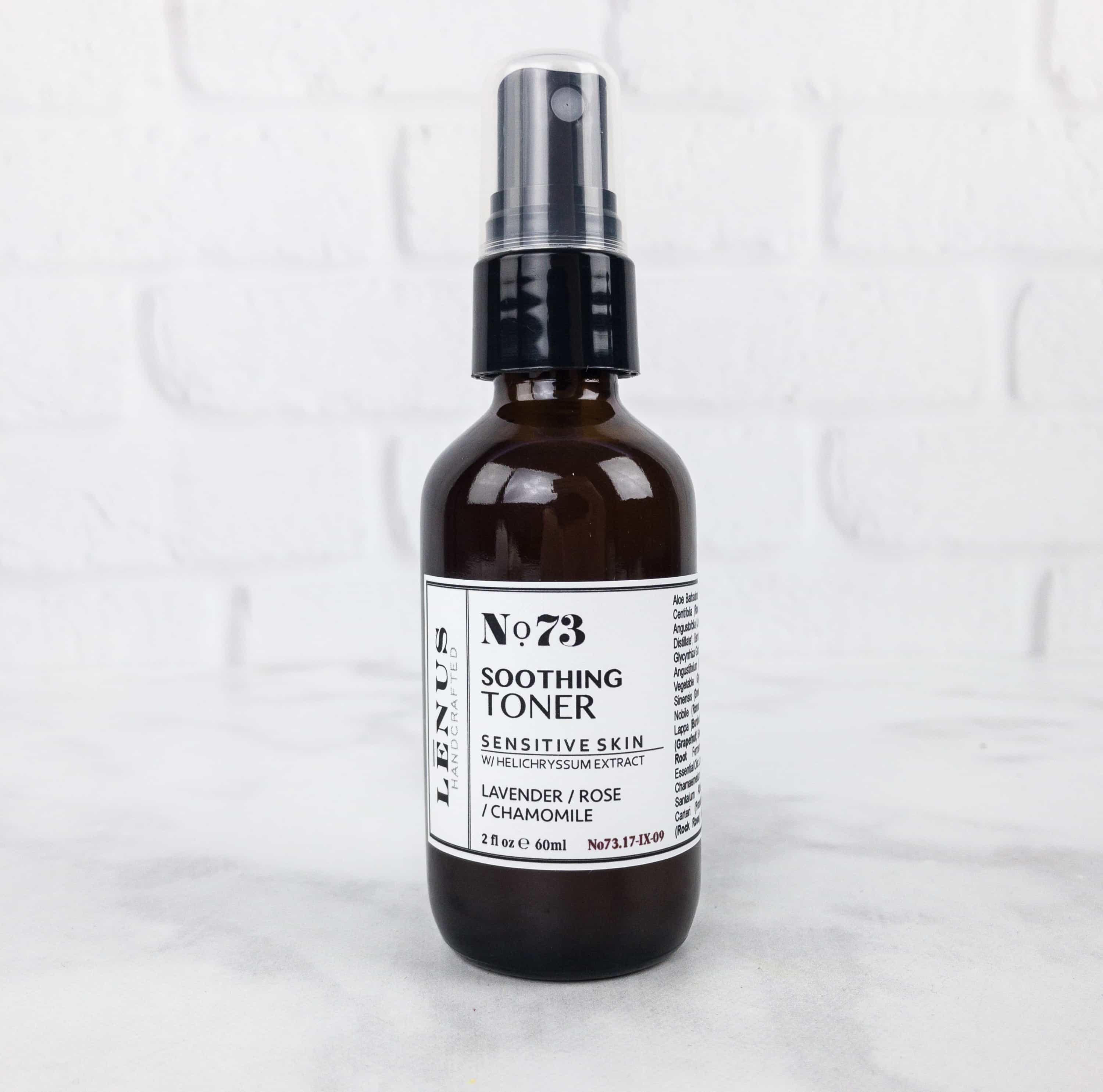 It also has chamomile, an anti-inflammatory botanical ingredient that has the ability to soothe even the most difficult skin conditions. It's all natural and I love it!
Modern Forestry Luxury Soy Candle ($15) This hand-poured soy wax candle smells like maple. Perfect for fall!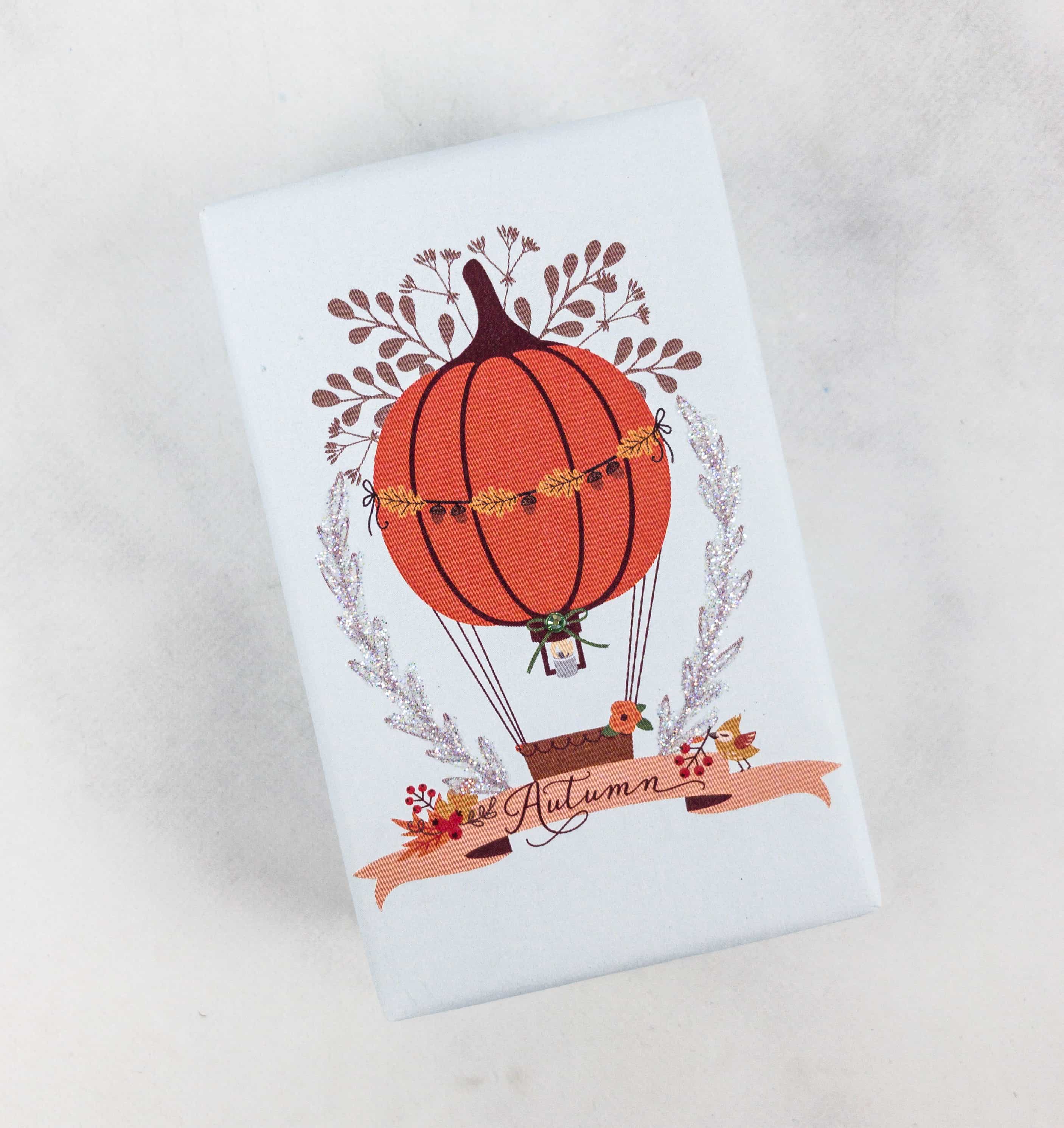 Love and Luck Soaps Oatmeal Spice Organic Soap ($8) – An all-organic soap packed with essential oils.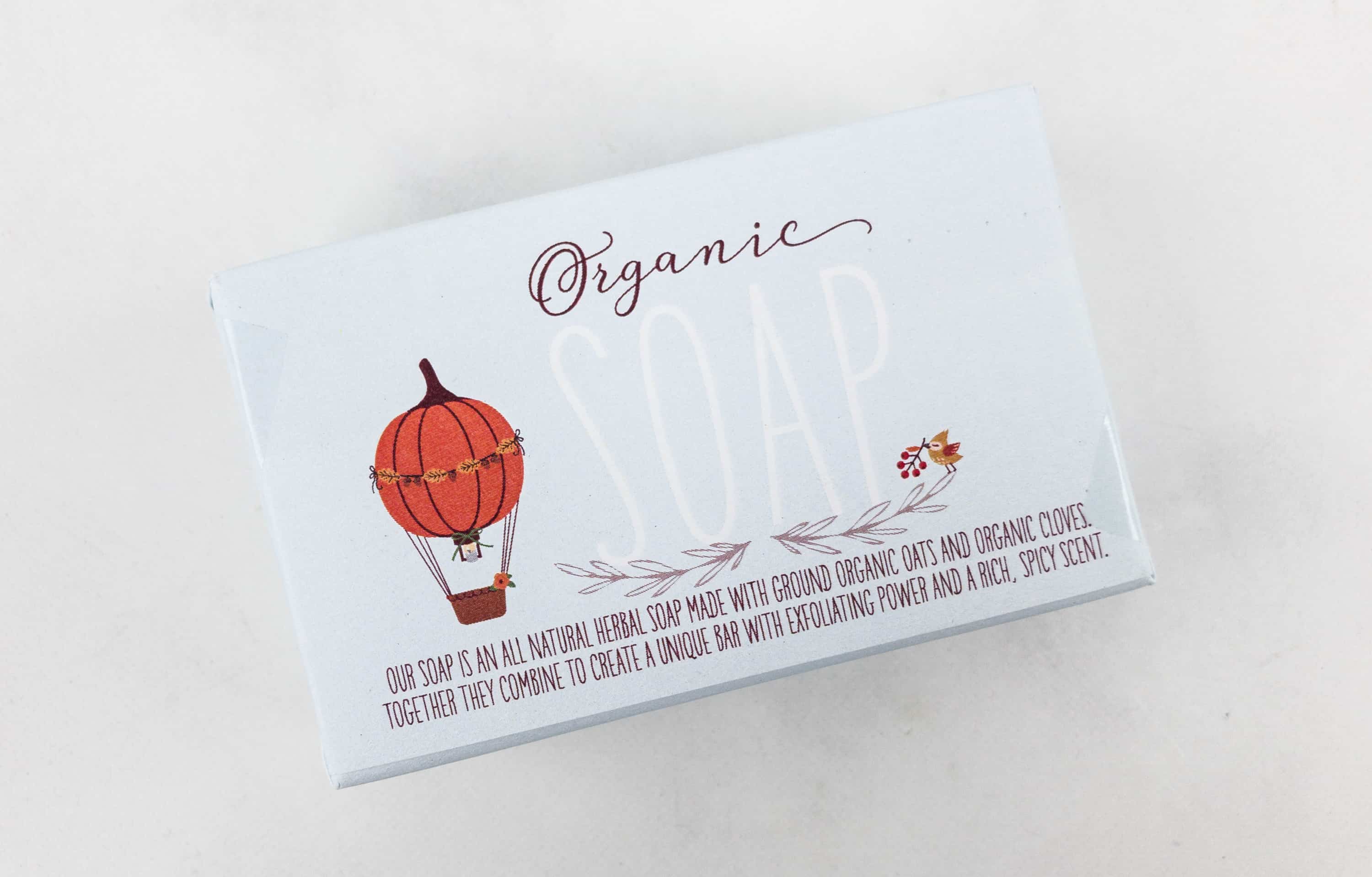 The packaging is just so cute.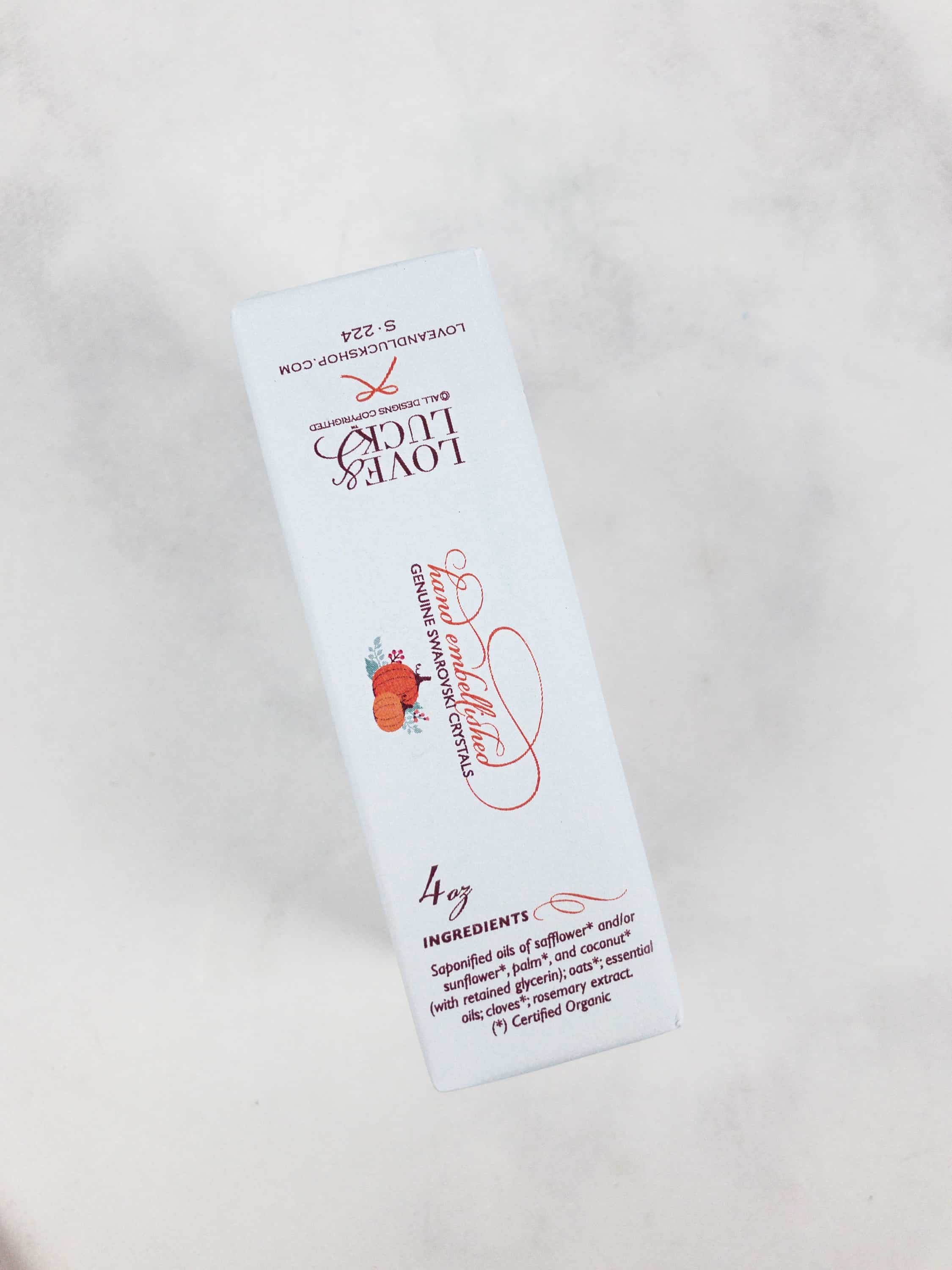 Ingredients include ground organic oats and organic cloves, which are known as effective exfoliators.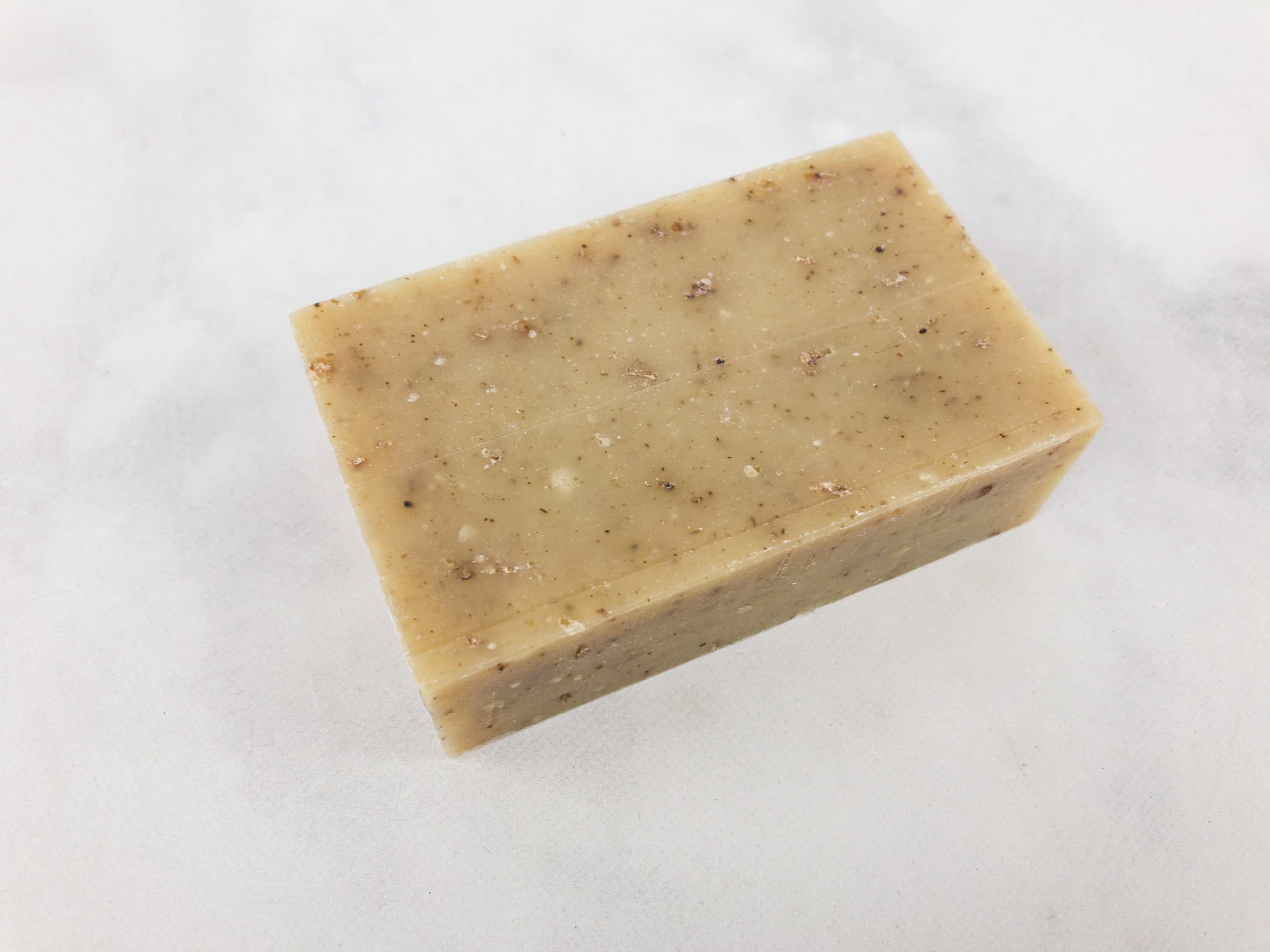 It left my skin feeling soft and refreshed. I like its spiced scent too.
Looking Glass Refashioned Jewelry Reclaimed China Earrings – A pretty vintage-style accessory!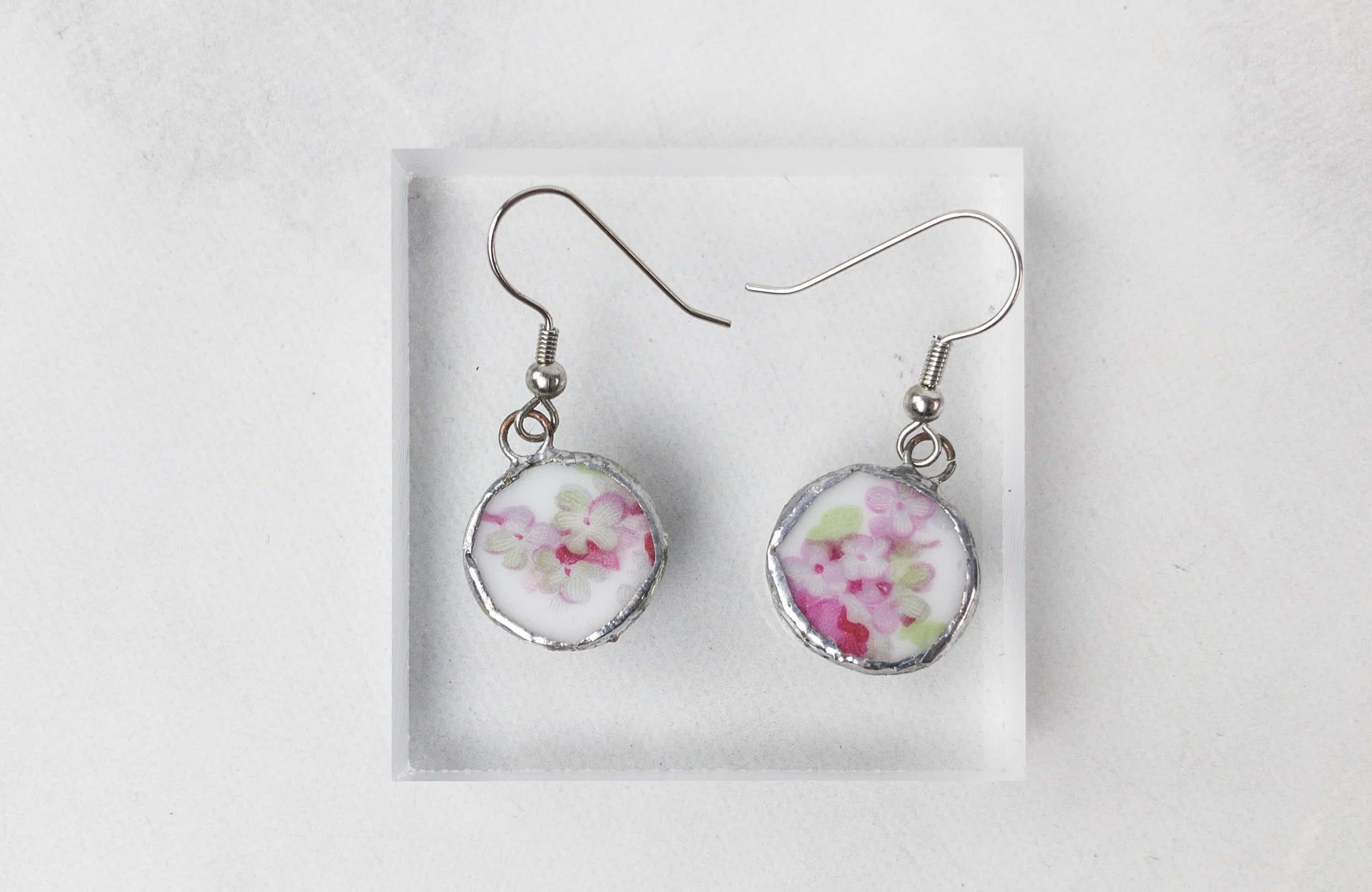 The pieces that the artist used are from different areas of the china dish, making each pair of jewelry unique. This is perfect for everyday use.
Hopebox is a box full of positivity. I like that they send a combination of pretty stuff and useful items, as well as monthly encouragements. If you want to spread some happiness, this subscription would also make a great gift for family and friends. The fall theme this month really hit it out of the park!
What's your favorite item this month? Share your thoughts in the comments!