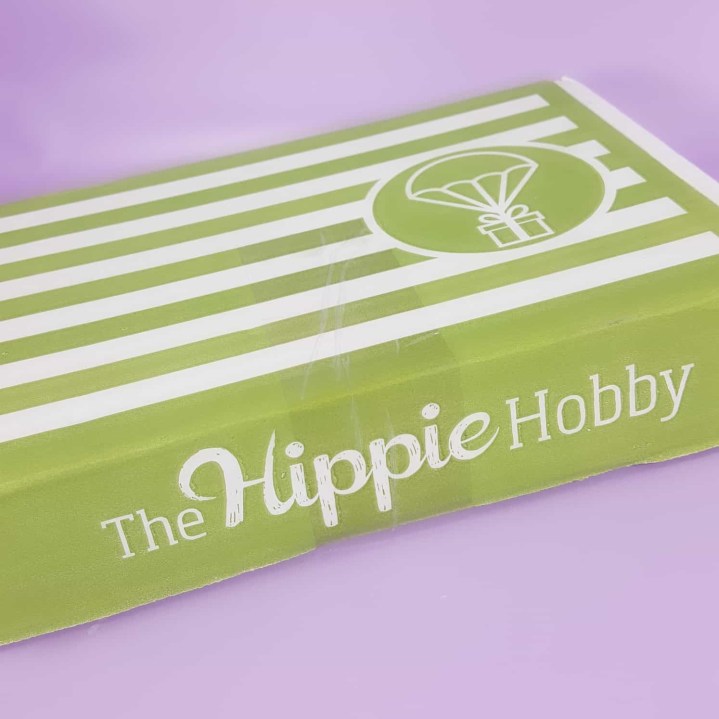 The Hippie Hobby is a bi-monthly craft subscription box. In every box you'll receive a surprise crafting kit, which incorporates recycled, upcycled, or natural elements (the "Hippie" part!).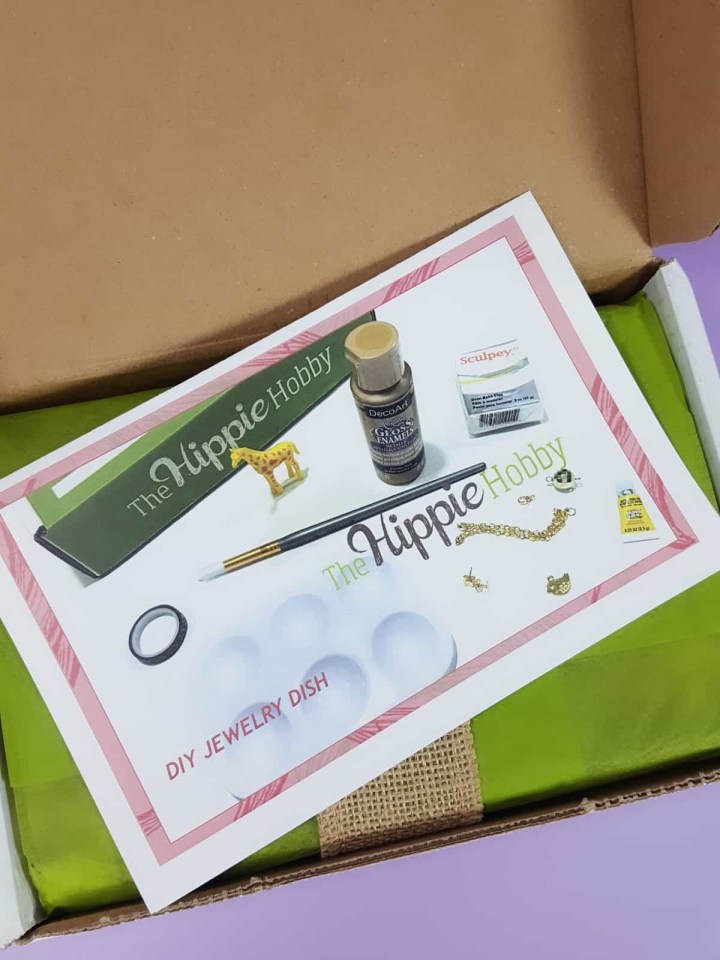 This month's craft is DIY Jewelry Dish.
DEAL: You can save $7 on your first box with coupon code HELLO!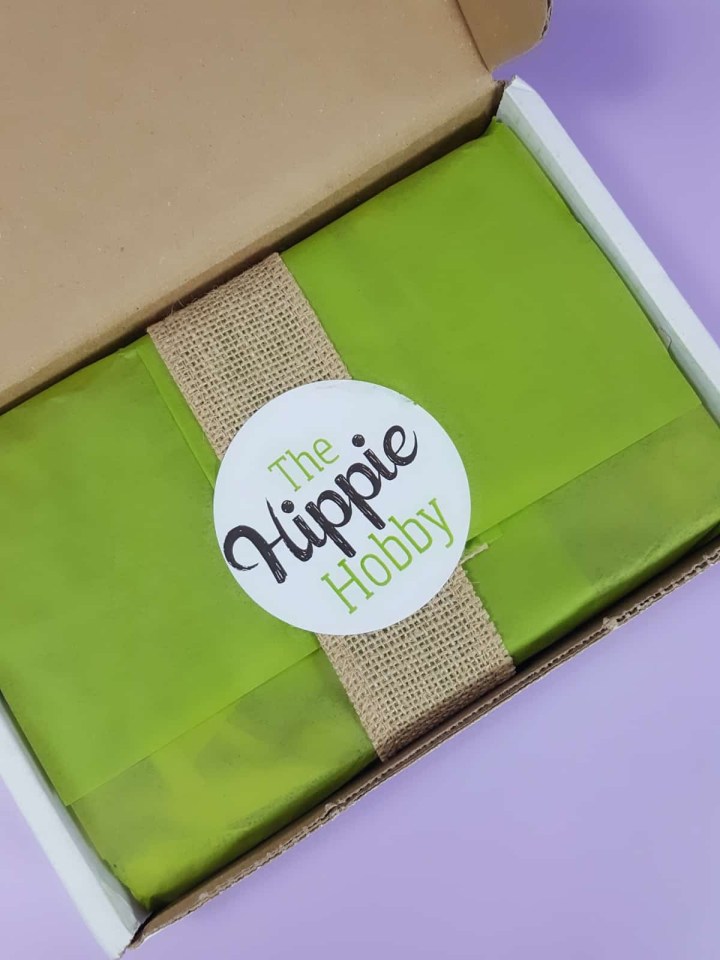 I'm obsessed with this green tissue paper.  I love it and keep it to use in future gifts.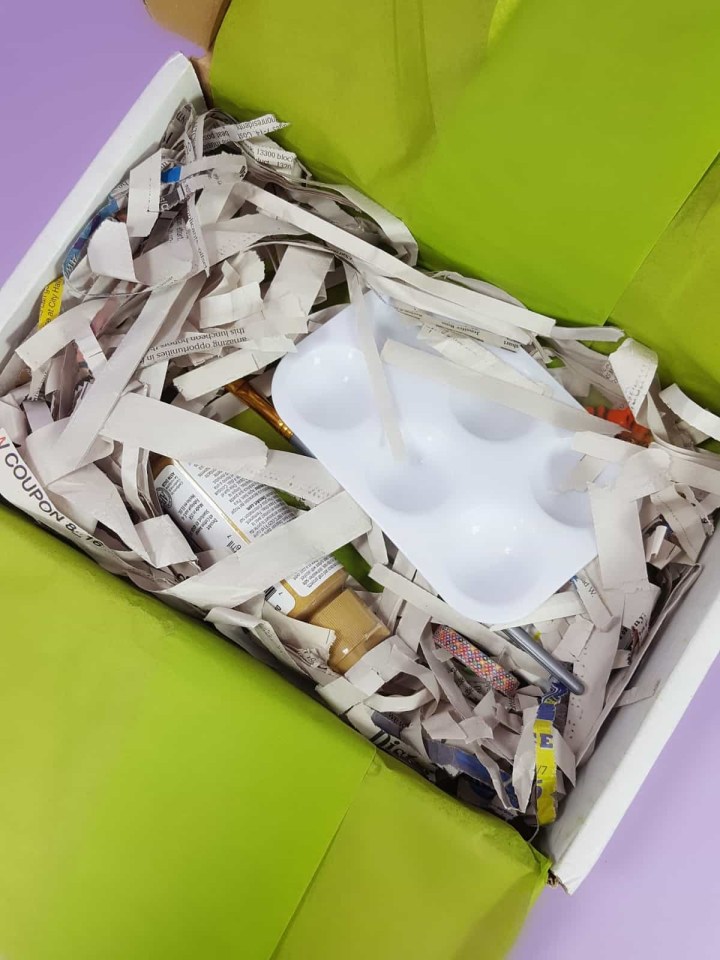 When you dig in the supplies are all nestled in a sea of recycled newspaper squiggles.
All of the supplies to make our jewelry dish.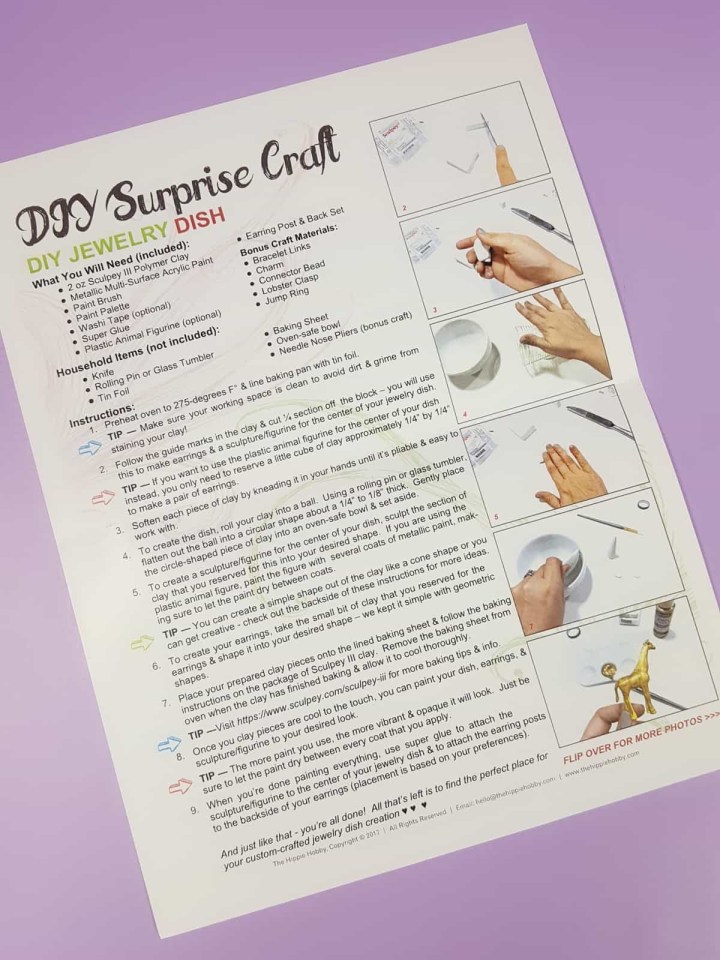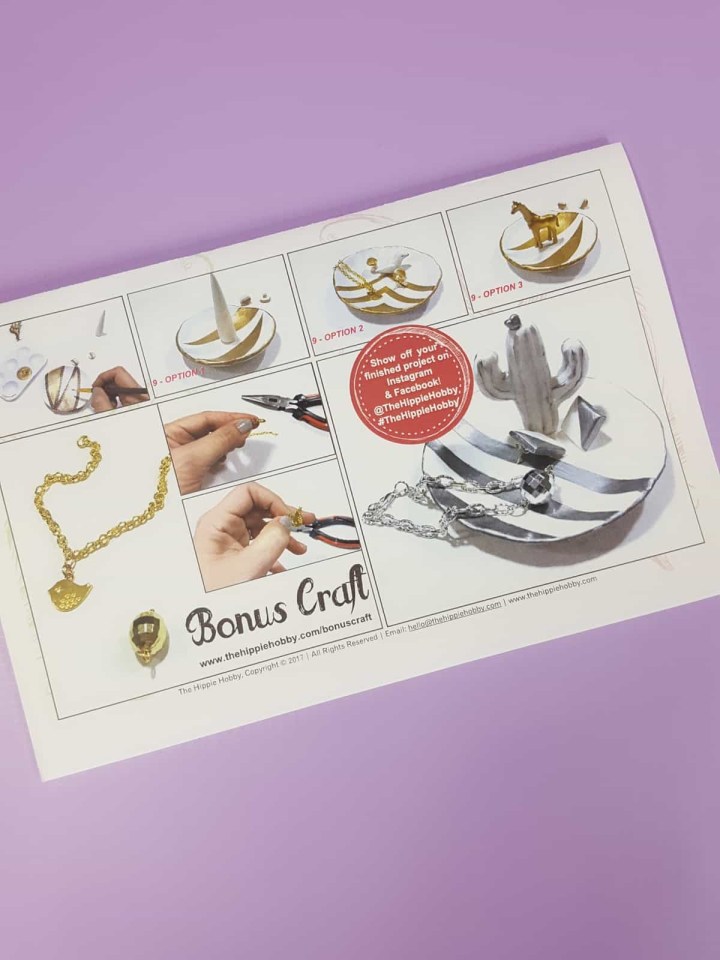 The information card provided the instructions for the craft and is in full color with complete instructions. The printing on this is really high quality and makes it easy to follow.
The supplies all laid out and getting ready to go.
We have a tiger painted and the clay drying.
All done and already being used.  We went for a cactus style stand so that we have options to hold bracelets or drape a necklace or something like that. It also looks like a little gumby man which makes me laugh every time I see it.
Another super fun The Hippie Hobby box this month. I love getting this box and getting inspired to recycle and DIY other projects around the house. It always inspires me to look around my surroundings and see what I can make versus what I need to go out and just buy.  I love to craft and create so I'm always looking for new ideas.  We can't wait to see what comes in our next box for us to sit and create.
Do you like to craft? What do you think about this months project?