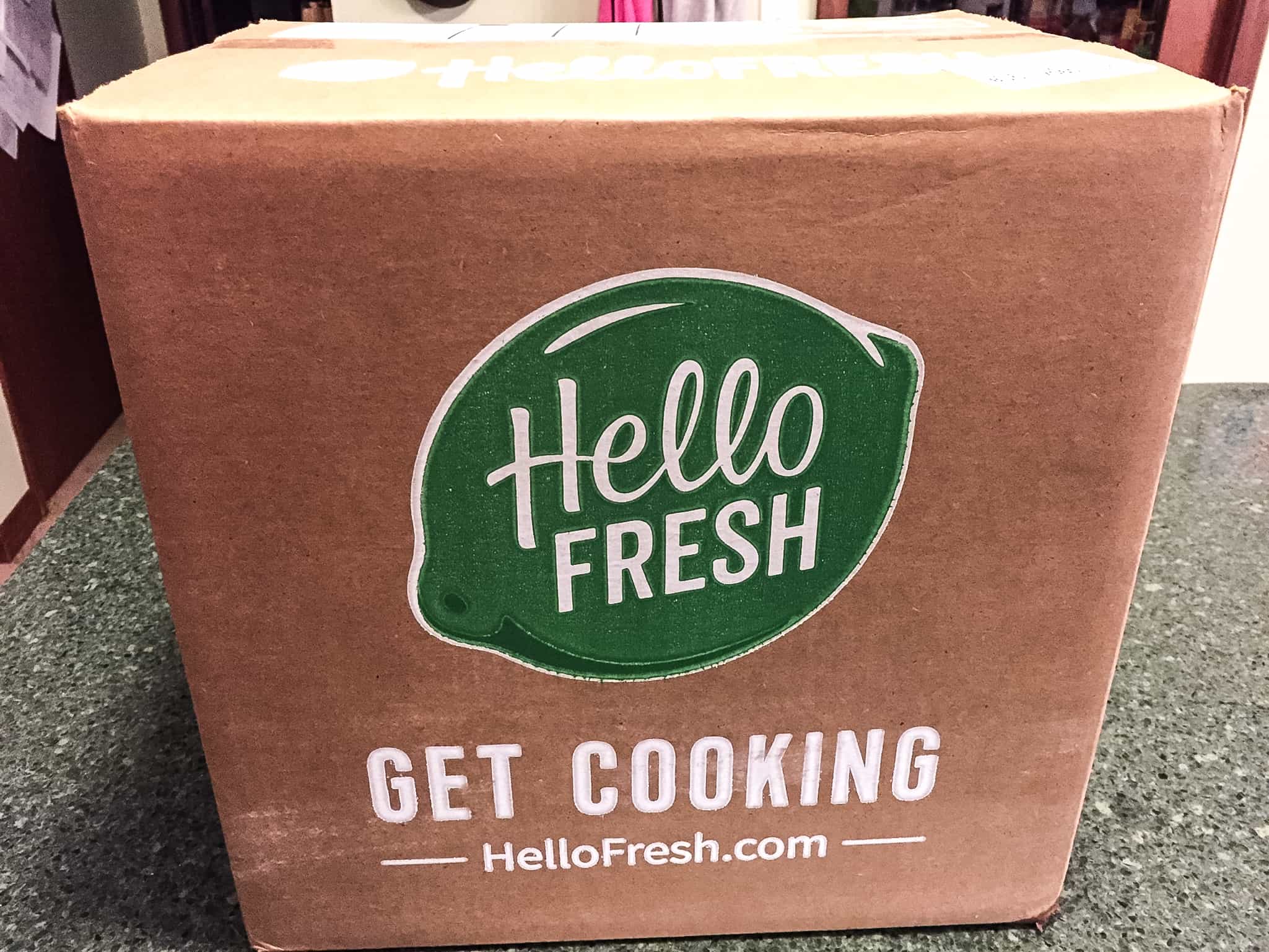 Hello Fresh is a meal kit subscription box with complete recipes and ingredients to make 3 meals every week, with each meal feeding either two or four people, depending on the plan you choose.
Though it is a subscription, you can pause your deliveries when needed – whether you are out of town, have other dinner plans, or just aren't in love with that week's selections. The standard subscription provides high-quality meats (free-range chicken, antibiotic meats, etc.) to use in the recipes.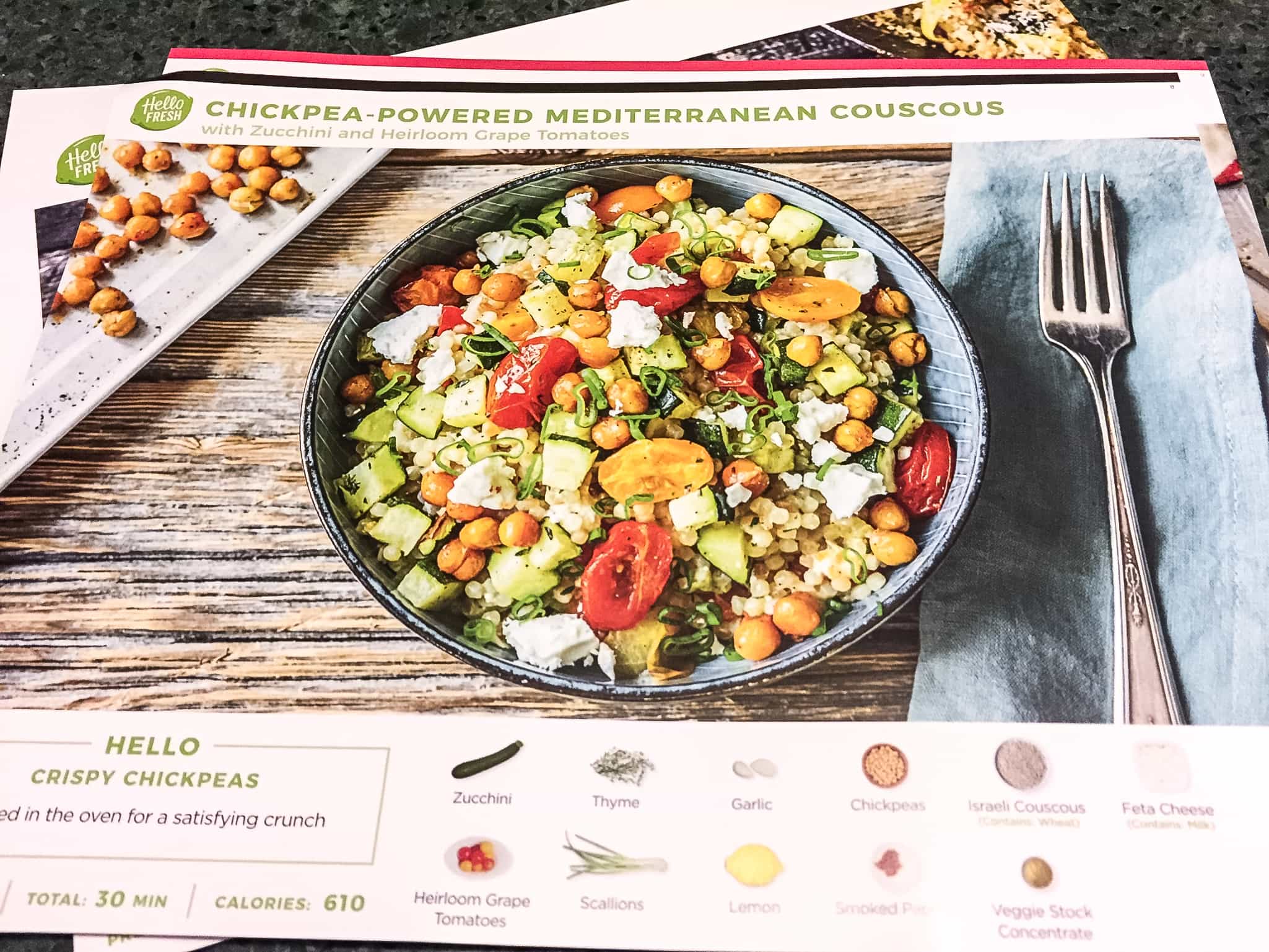 DEAL: Currently, you can save $40 off your first two boxes when you use this link to subscribe.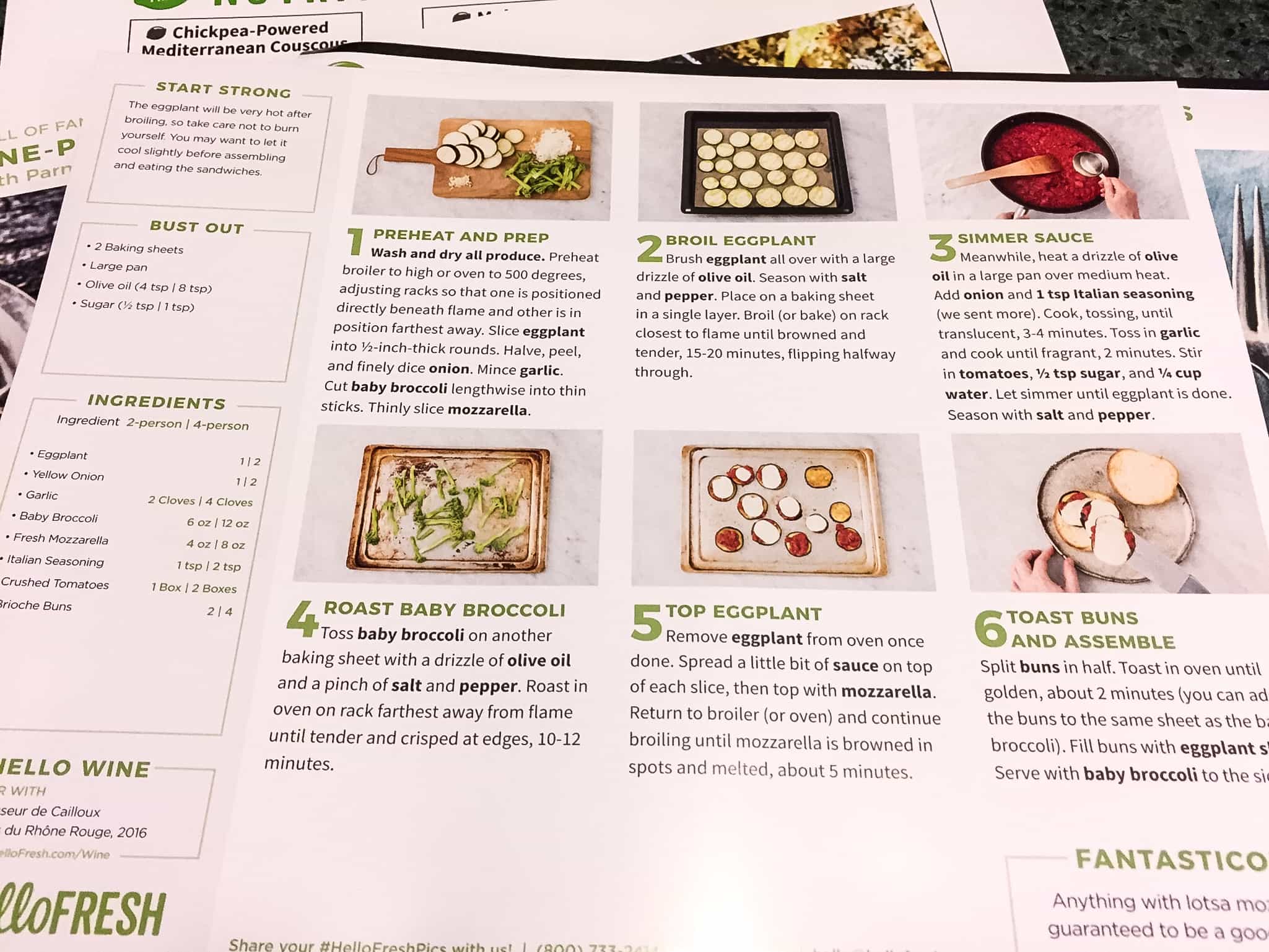 Hello Fresh has great instructions, and they are easy to follow even if you are an inexperienced cook. There are even some kitchen tips included in the information card.
Though we do eat meat, we cook vegetarian three times a week. Thankfully, Hello Fresh has a vegetarian subscription for both casual and dedicated vegetarians.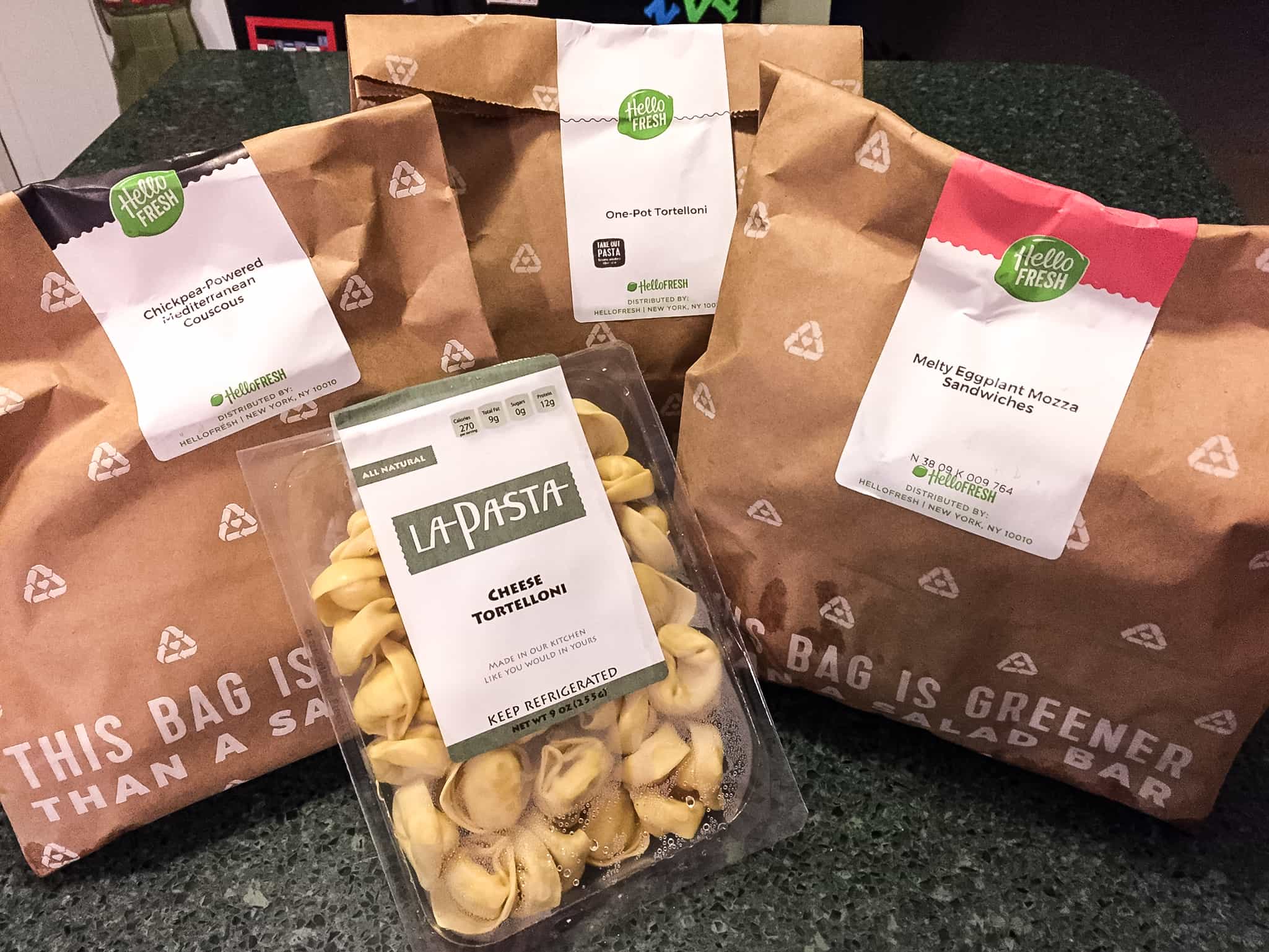 The bags used by Hello Fresh keep all the ingredients for the recipes in order, and they stack nicely in the fridge. Within each box, everything but the largest vegetables is separately packaged and is packed at the bottom. Condiments and canned goods are provided in high-end, commercial packaging. Hello Fresh usually provides spices in their own, pre-measured branded packaging.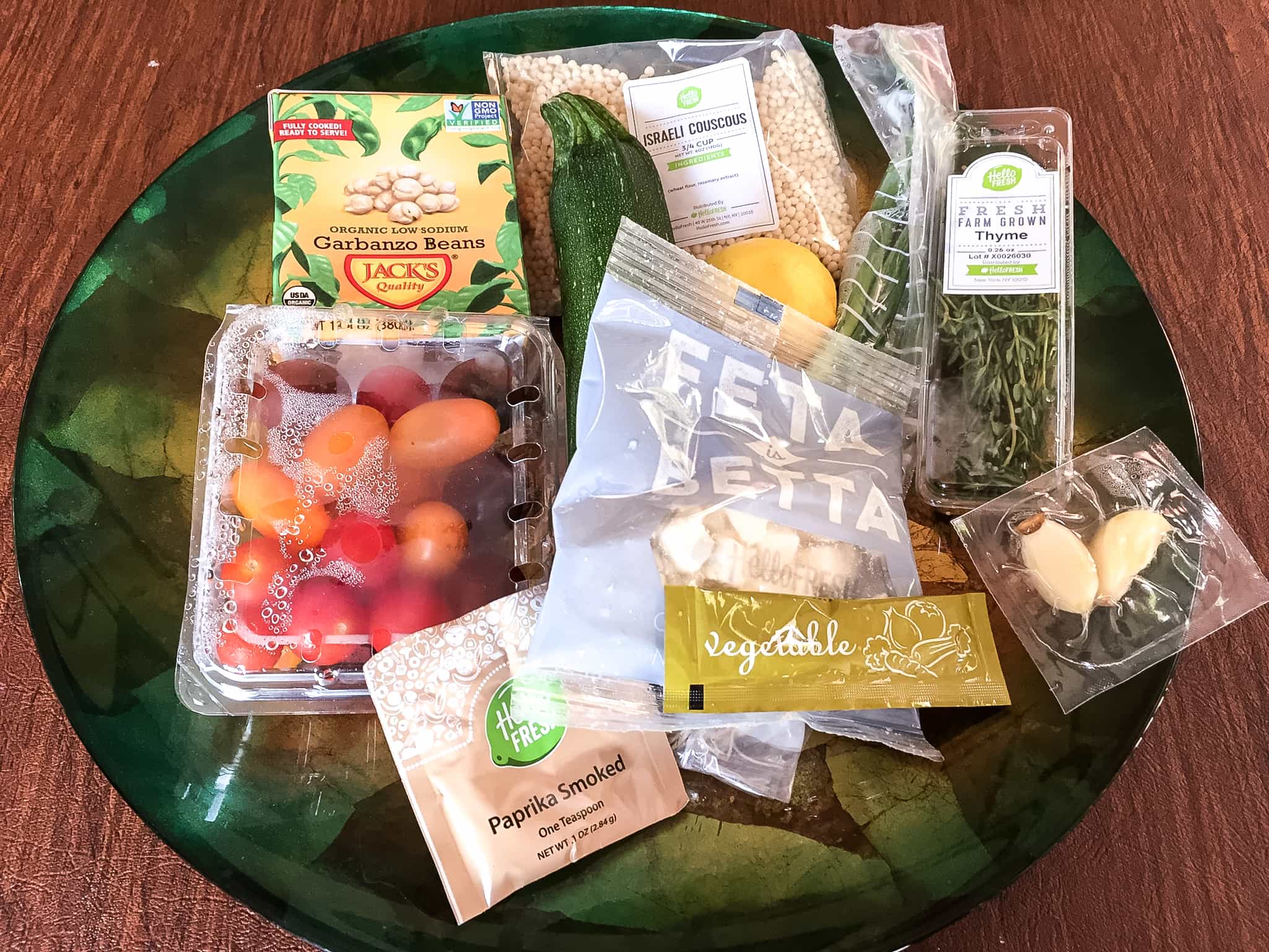 Chickpea-Powered Mediterranean Couscous With Roasted Veggies And Feta. 30 minutes, level 1, 610 calories per serving.
Since I began receiving Hello Fresh, I have fallen head over stomach in love with couscous especially the Israeli kind (it's bigger). And I've always like chickpeas, who can say no to hummus? So put these two together and I'm there for good eating.
Thyme adds so much flavor to any recipe and with garlic, scallions, lemon, paprika and veggie stock; your taste buds are having a party. The main ingredients are zucchini, tomatoes, chickpeas and couscous, quite a filling entree. I might add another sense, sight, this is colorful with the 2 colors of heirloom grape tomatoes and the unpeeled zucchini. A delight for the senses.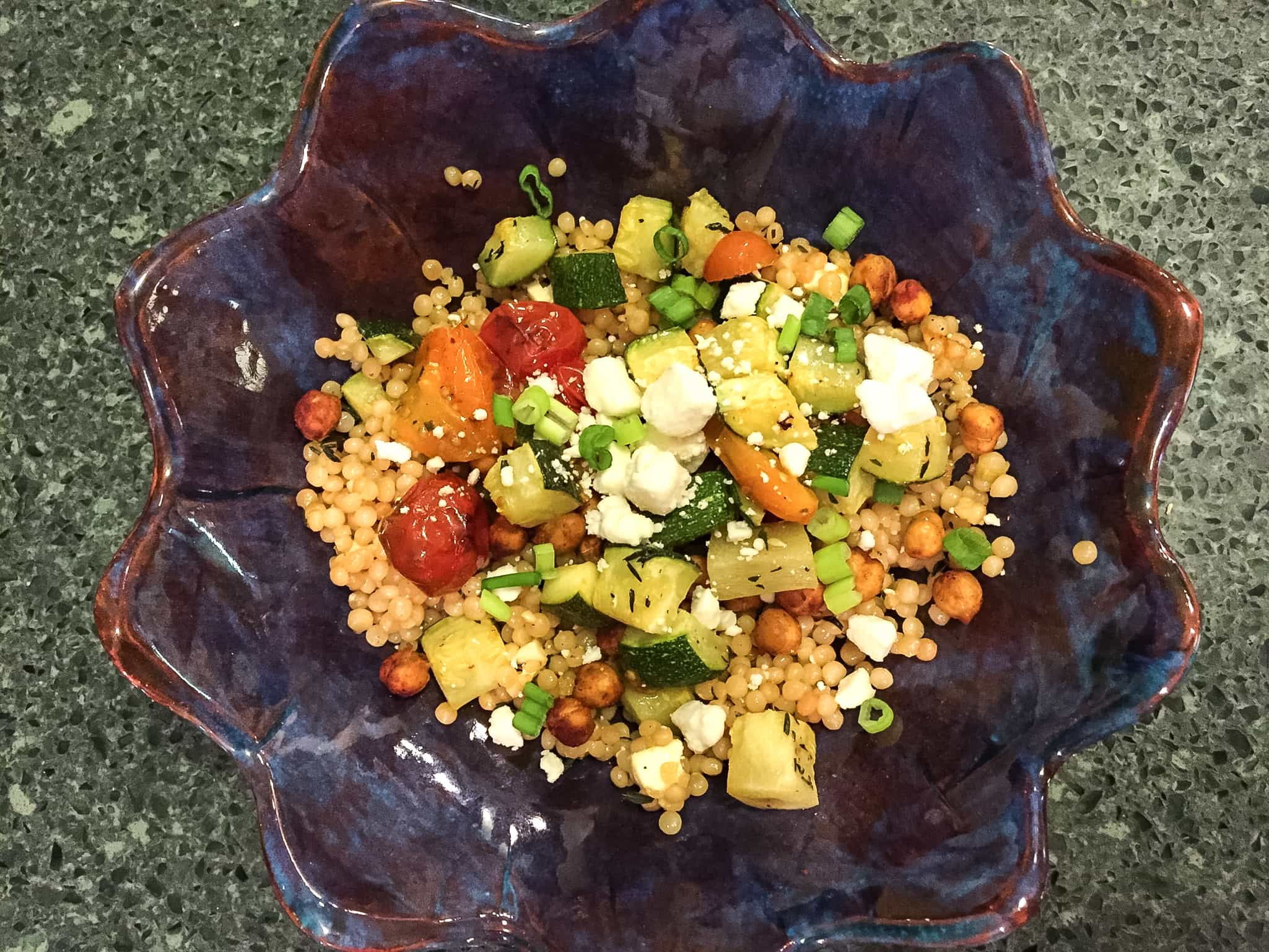 This could be eaten warm, fresh from the oven/stove or cold in a picnic style. It's a very versatile recipe.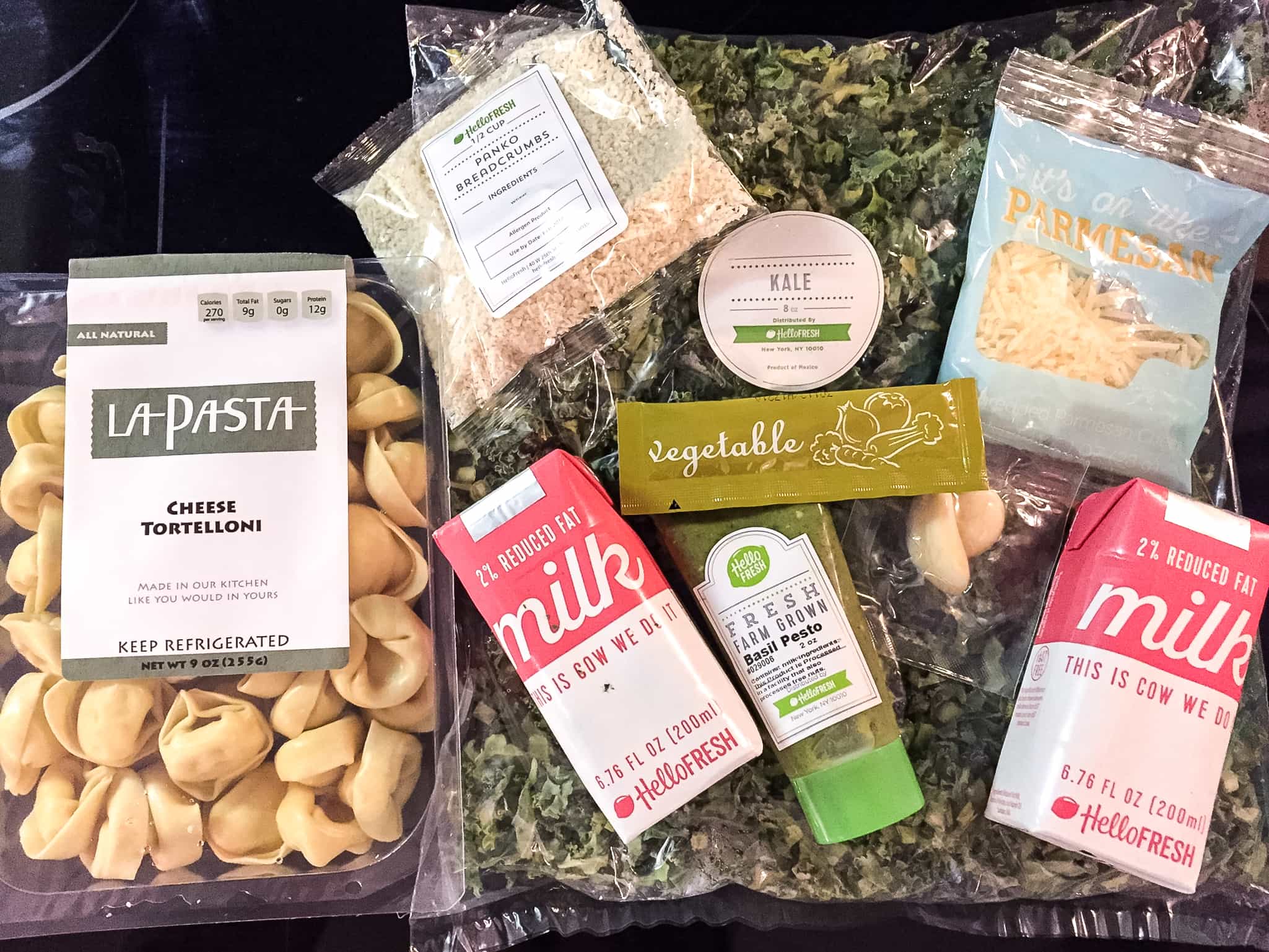 One-Pot Tortelloni With Kale And Parmesan Breadcrumbs. 30 minutes, level 1, 695 calories per serving.
Ohhhh momma mia, this is an Italian Restaurant style menu item for sure. First you have the bottom layer of kale and a creamy pesto sauce, then the cheese tortelloni and finally, the panko crust. Tortelloni is the same as toretellini only larger.
This is only an 8 ingredient meal but with so few it still packs a lot of tantalizing flavor. Not only is this good to eat but it's also very easy to make. I love those kind! Chop, chop, chop goes the kale; cook, cook, cook goes the kale, sauce and Totelloni and then just broil. And presto, done, and ready to serve.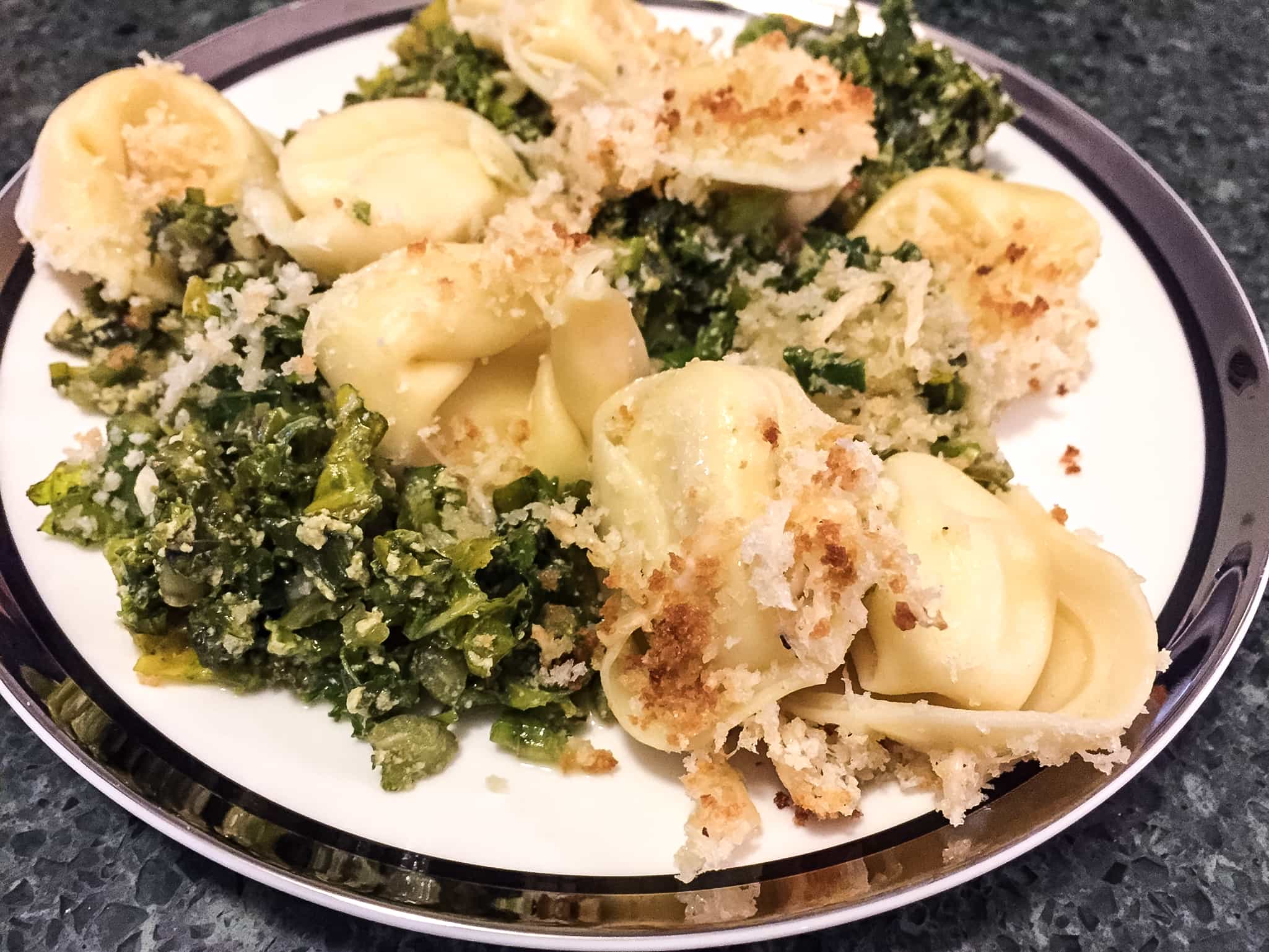 My favorite part of this dish is the panko crust. Mix panko, Parmesan and olive oil. I just love the flavor and crunchy texture. I do have to be careful as I'll eat all before I'm ready to put on top and broil!
Melty Eggplant Mozza Sandwiches On Brioche Buns With Crispy Baby Broccoli. 50 minutes, level 1, 650 calories per serving.
Most vegetarians don't eat meat, poultry and fish. I'm really not a vegetarian but thanks to Hello Fresh I'm becoming one. Many of us high cholesterol people (myself and my husband) need to eat vegetarian style to stay healthy so we have chosen to eat vegetarian 3 days a week.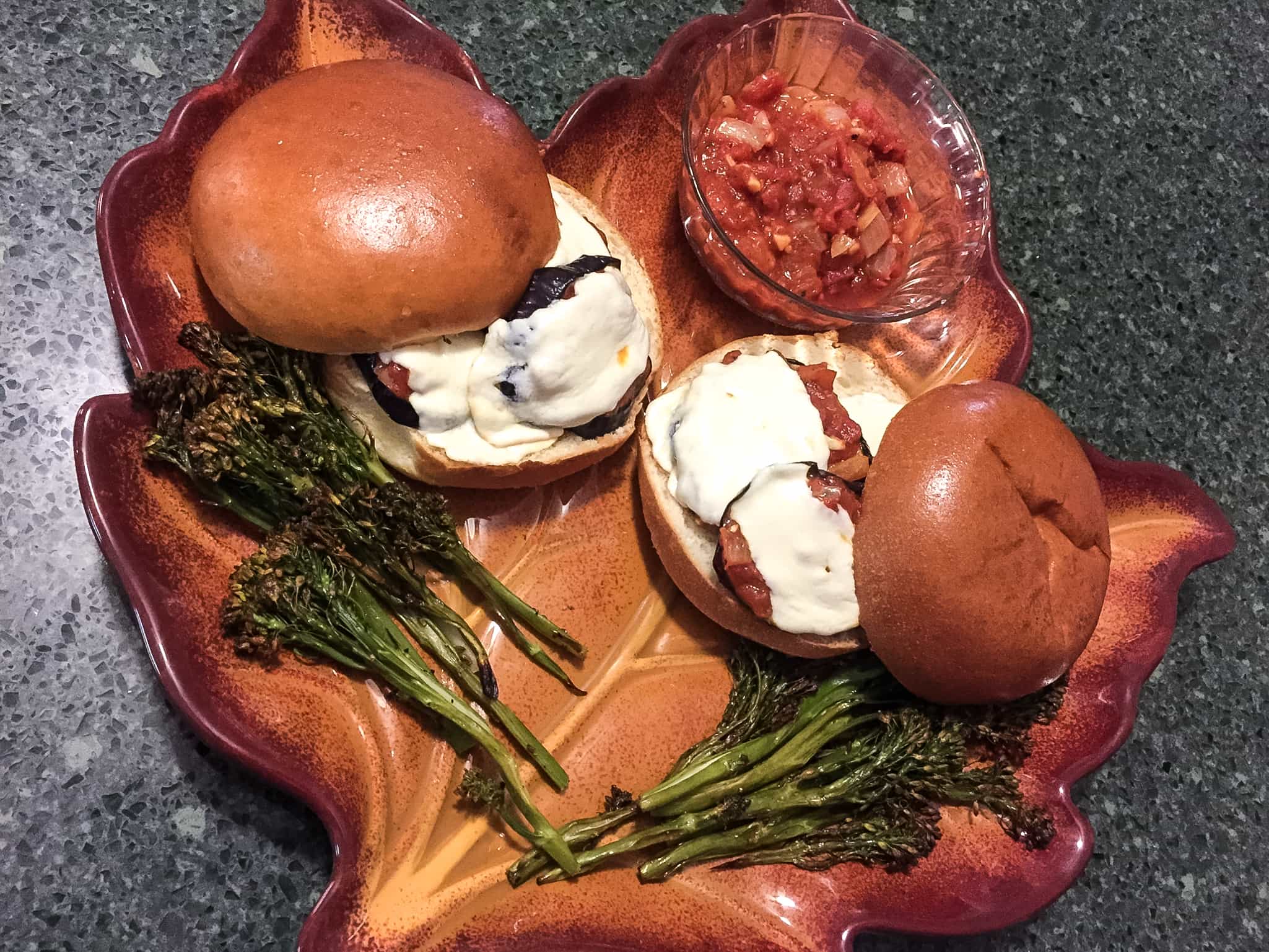 It's been easier than I thought to slowly switch over. I'm even ordering vegetarian meals when I go to restaurants and using my old Hello Fresh recipes on other days. This recipe from Hello Fresh is a perfect example. If I didn't know better I would have sworn I was eating a meatball sub. And even though this meal is for 4, my husband and I ate every bite. I need to exercise more!
What can I say about this meal, broil eggplant – divine; tomato sauce – tangy. Put those together and top with the mozzarella on a toasted bun and you have a scrumptious sandwich. My husband loves anything on a bun. Serve with roasted baby broccoli and you have a meal fit for the Earl of Sandwich!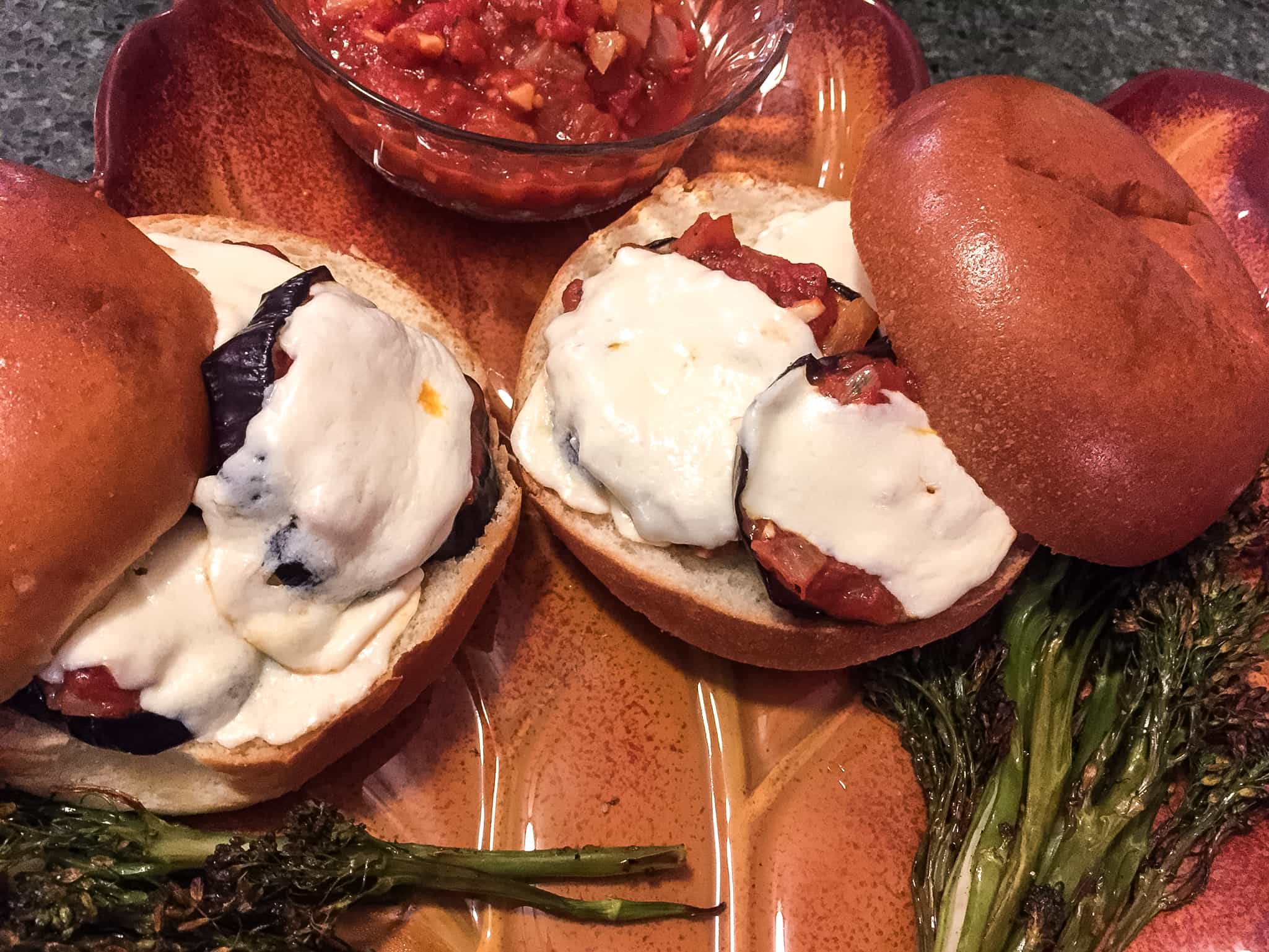 Thanks Hello Fresh for so many good meals, recipe cards I can easily use again and again and keeping me healthy.
What do you think of the Hello Fresh vegetarian plan?
Visit Hello Fresh to subscribe or find out more!