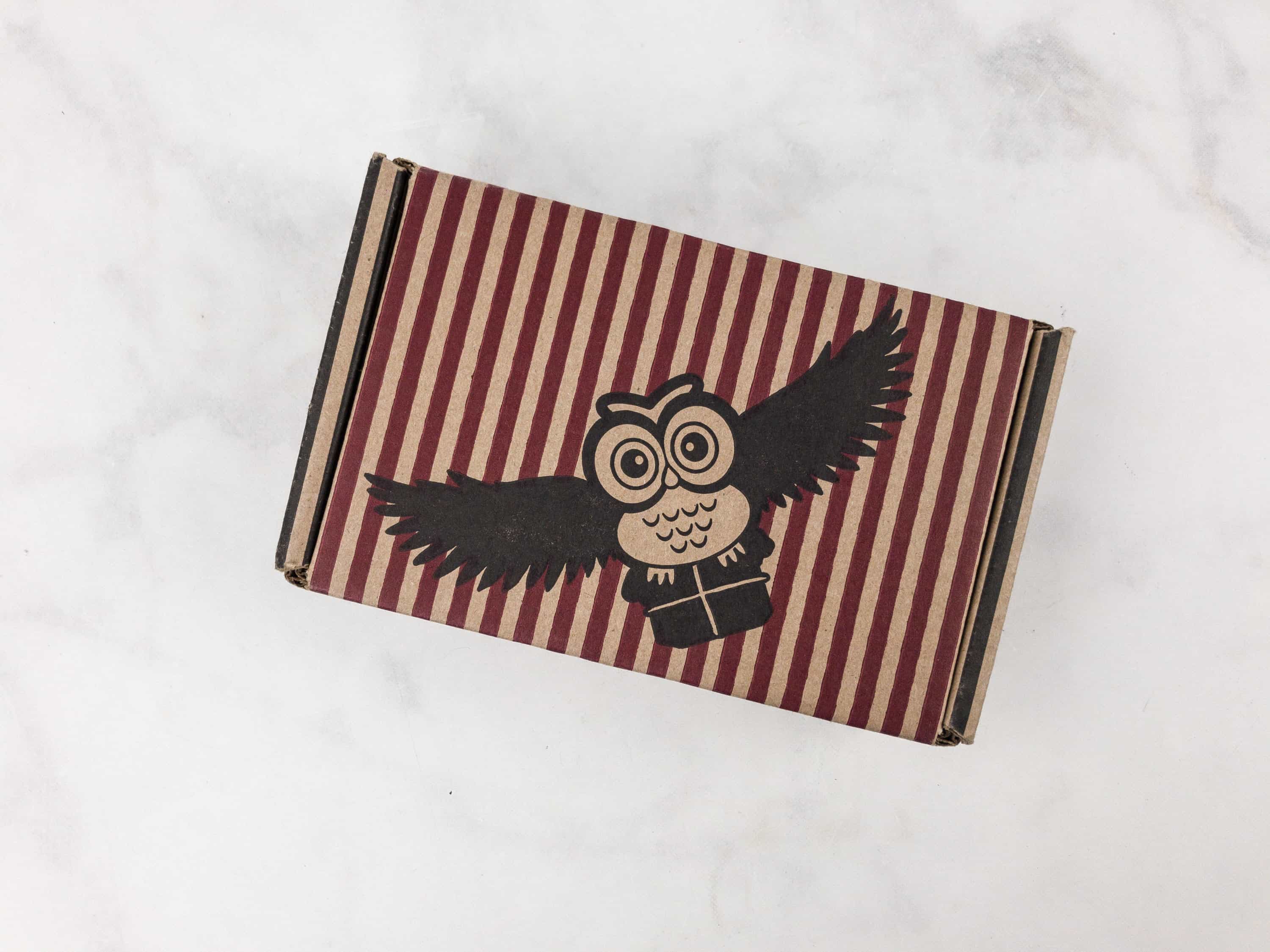 Fandom of the Month is a subscription that sends 3-4 geeky fandom themed jewelry pieces each month. It's $13 per month + shipping, which makes it an excellent geeky value.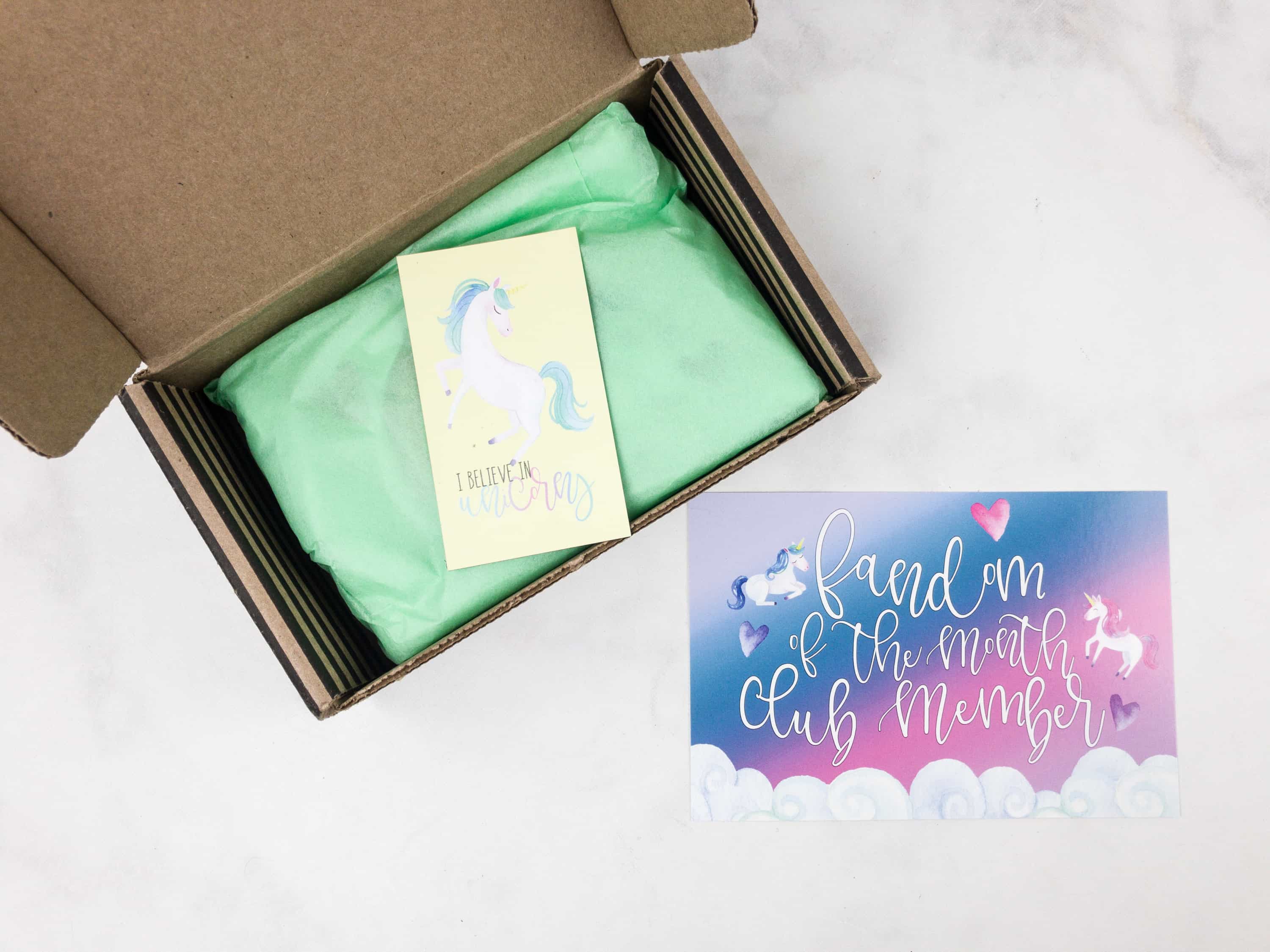 All the items are neatly wrapped inside green tissue paper. This month's box is Unicorn-themed!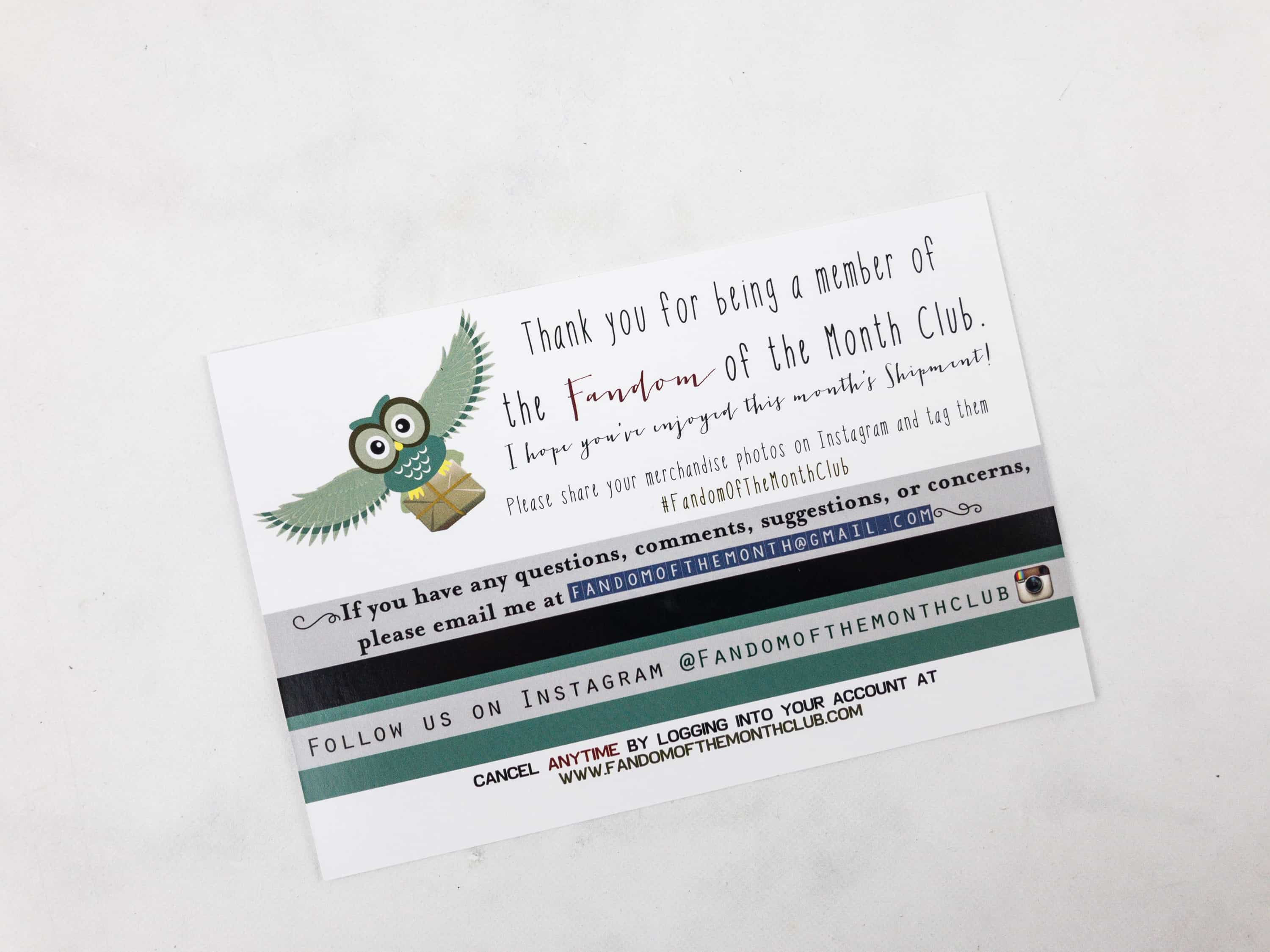 DEAL: Use coupon code NEWMEMBER to save $3 on your first box!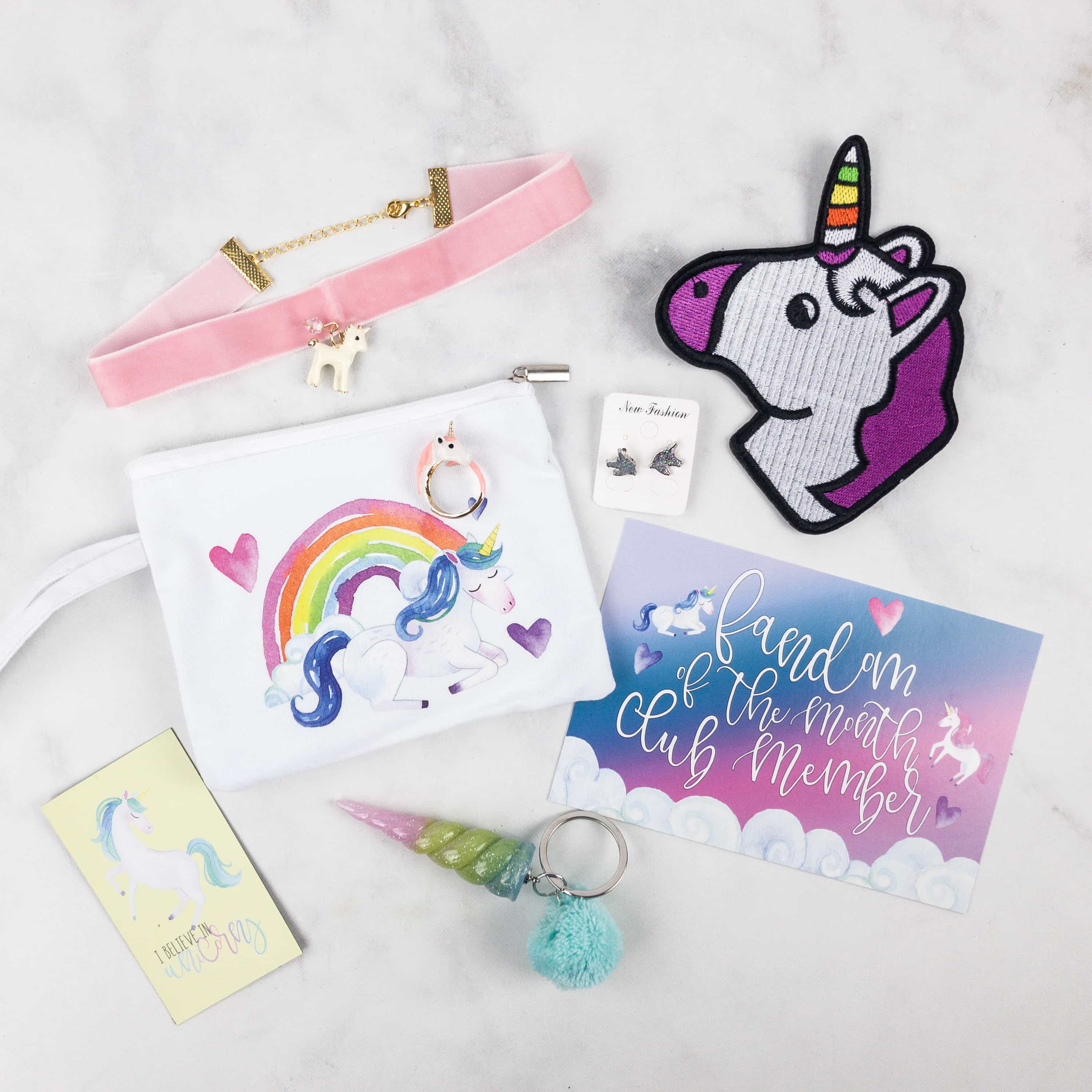 ? All the jewelry goodies this month! ?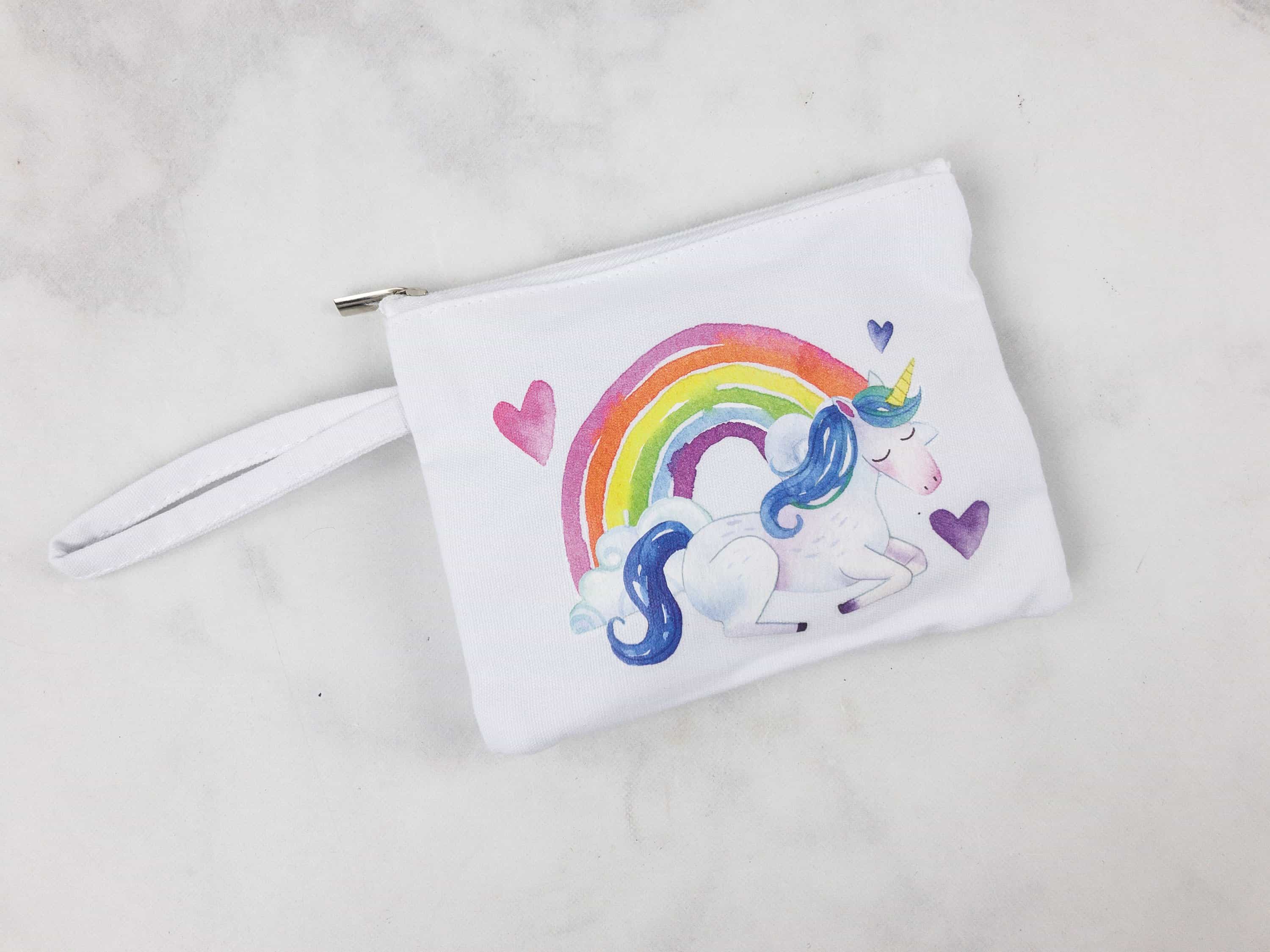 Custom Printed Unicorn Pouch – This is a cute printed pouch and I love these for keeping fandoms separate – it makes the pieces super easy to locate. And this month is soooo cute!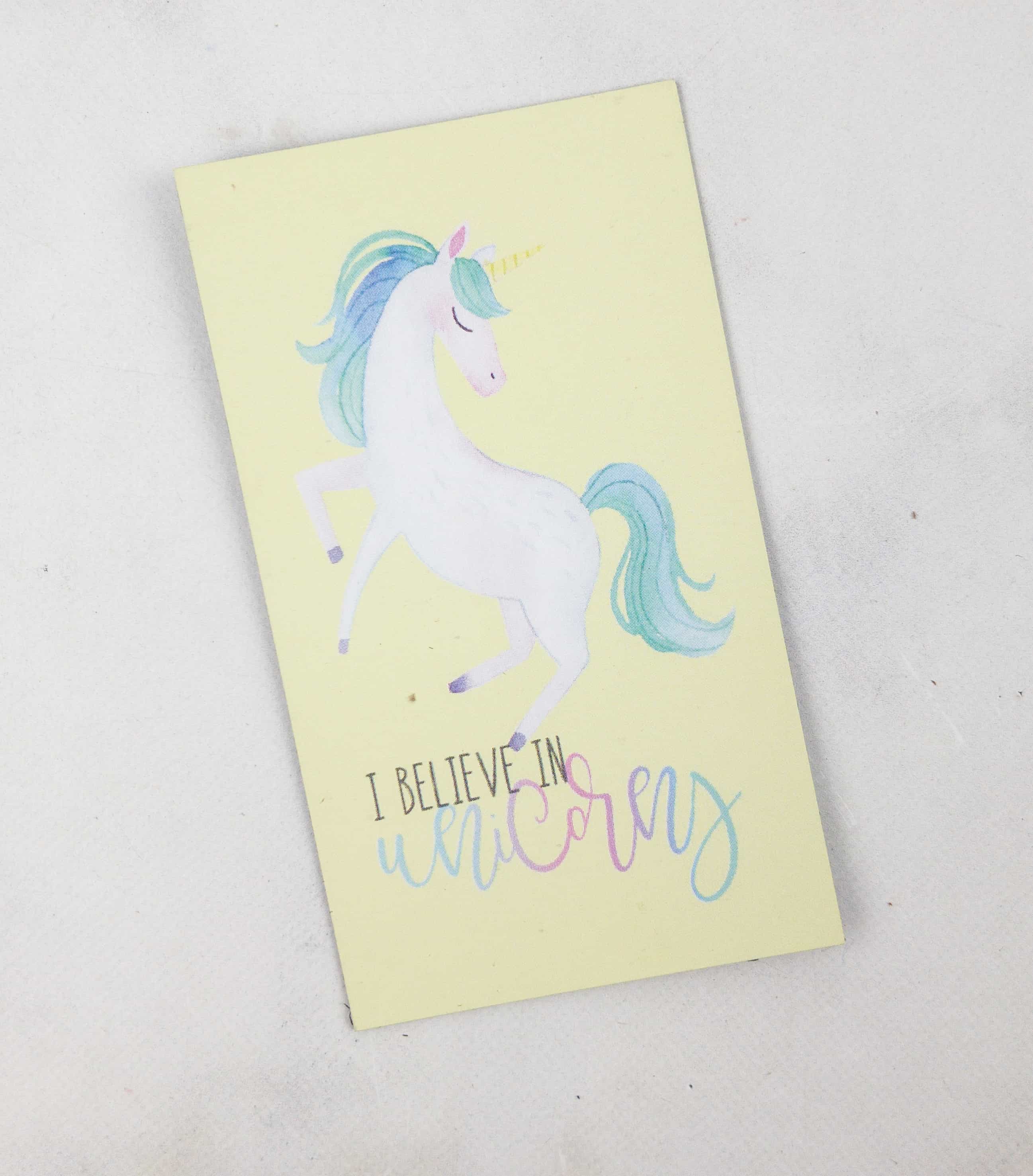 I Believe In Unicorns Card  The illustration shows a really lovely unicorn pose. I love the font and the colors. I'd keep it, but my daughter has already claimed the prize (like everything else in this bag, I lost it just as quickly as it arrived!).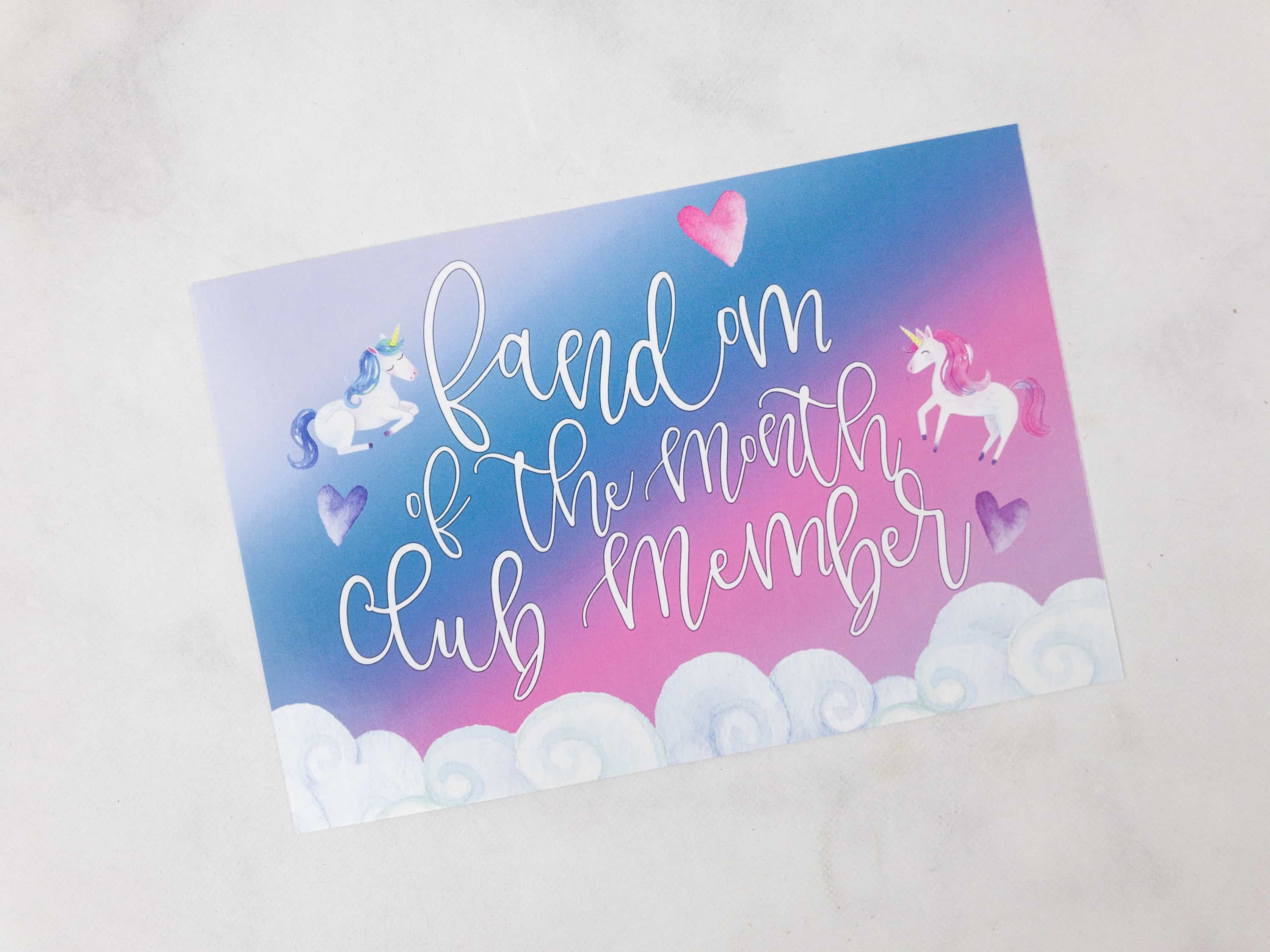 Fandom of the Month Unicorn Card – I love the mix of colors, and the unicorns are really cute. Do we care that it says Fandom of the Month? No, bc unicorns.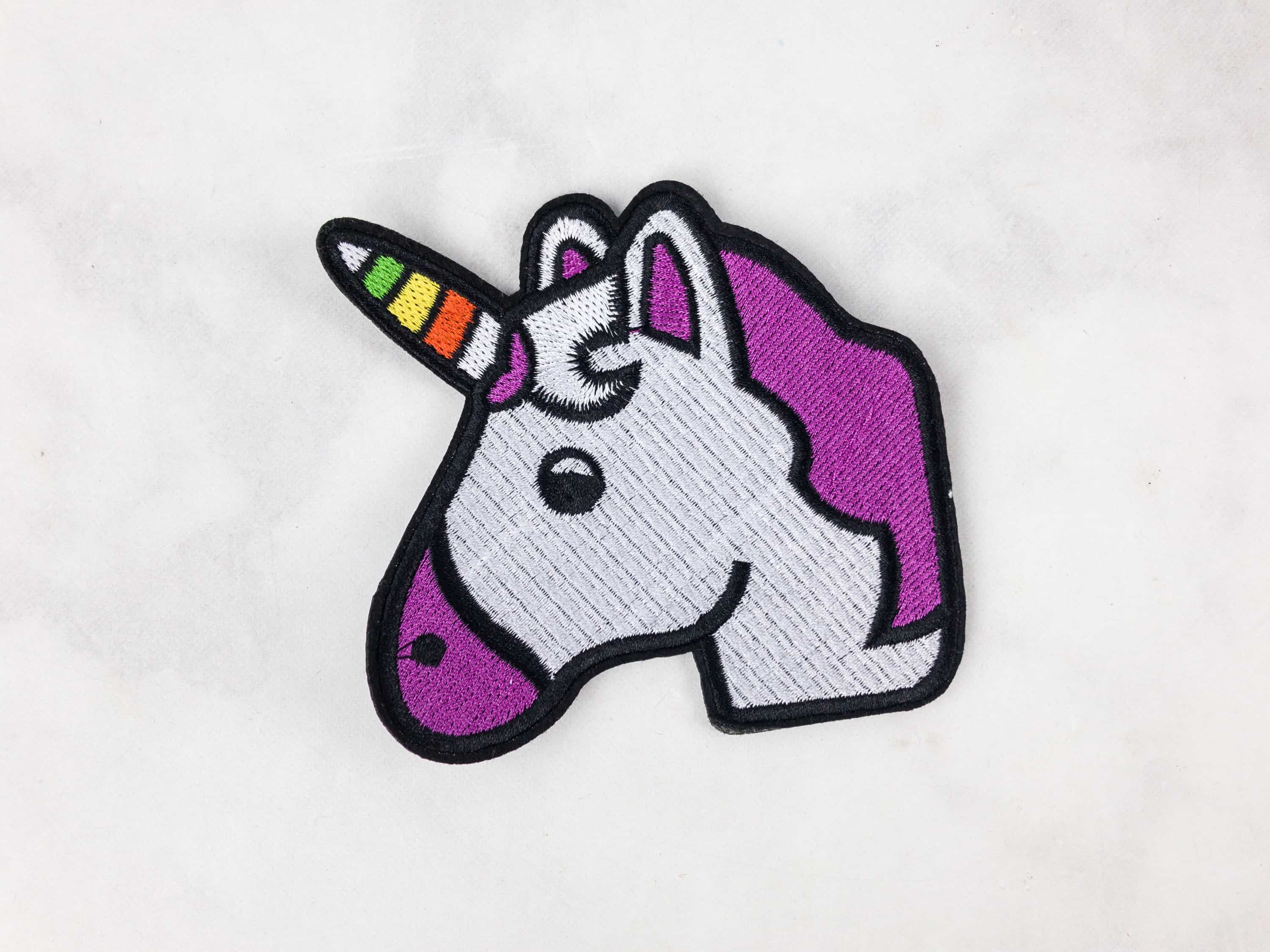 Unicorn Patch – You can add this patch to make a denim jacket or a plain polo shirt look less boring. It's definitely going to Lisa Frankify your life up!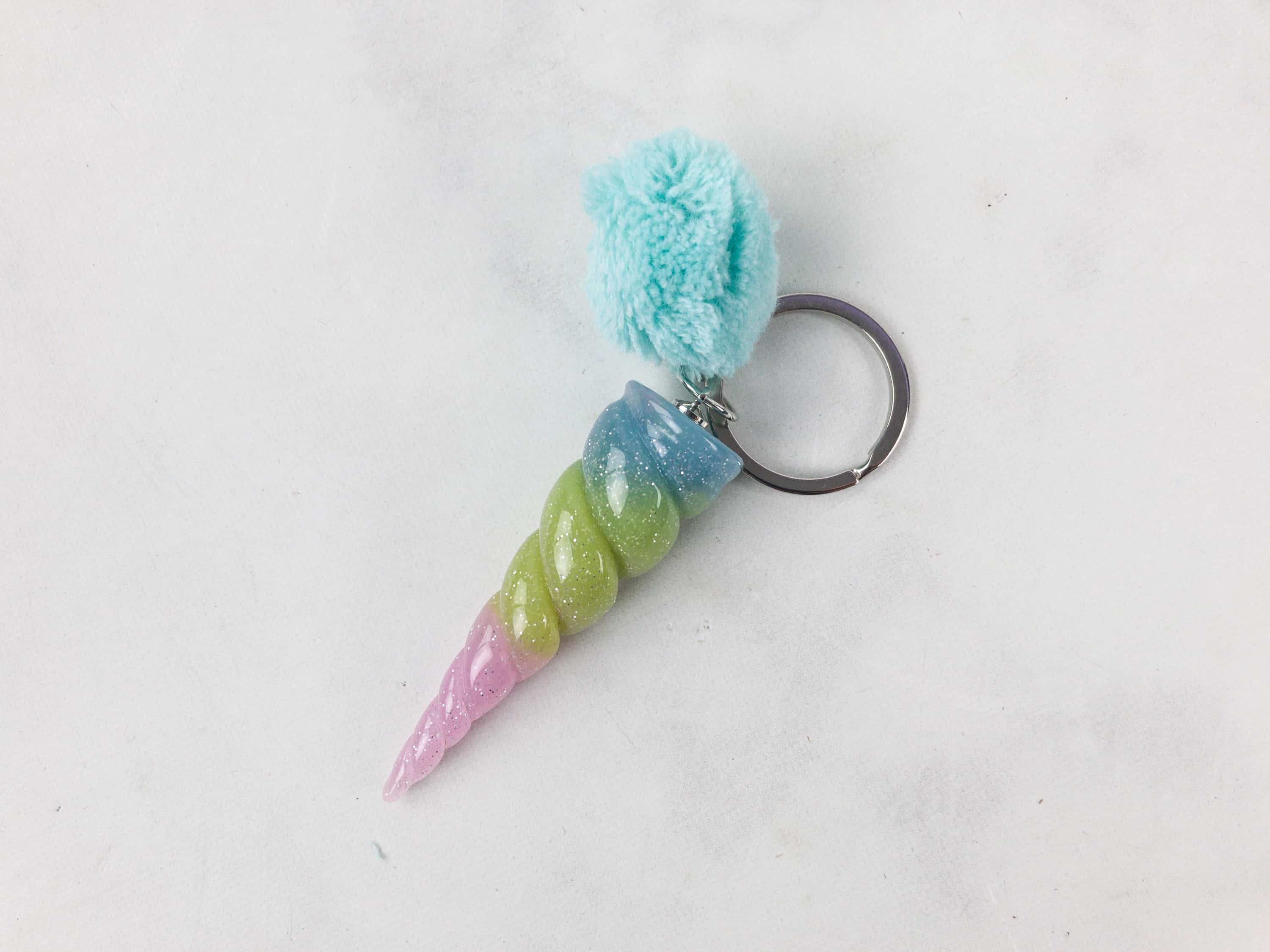 Spiral Shell Keychain – This one looks perfect for my keys or as a bag charm. I love the details on this one, it looks like a real unicorn horn with the rainbow ombre and the sparkle. All my 80s dreams have come true.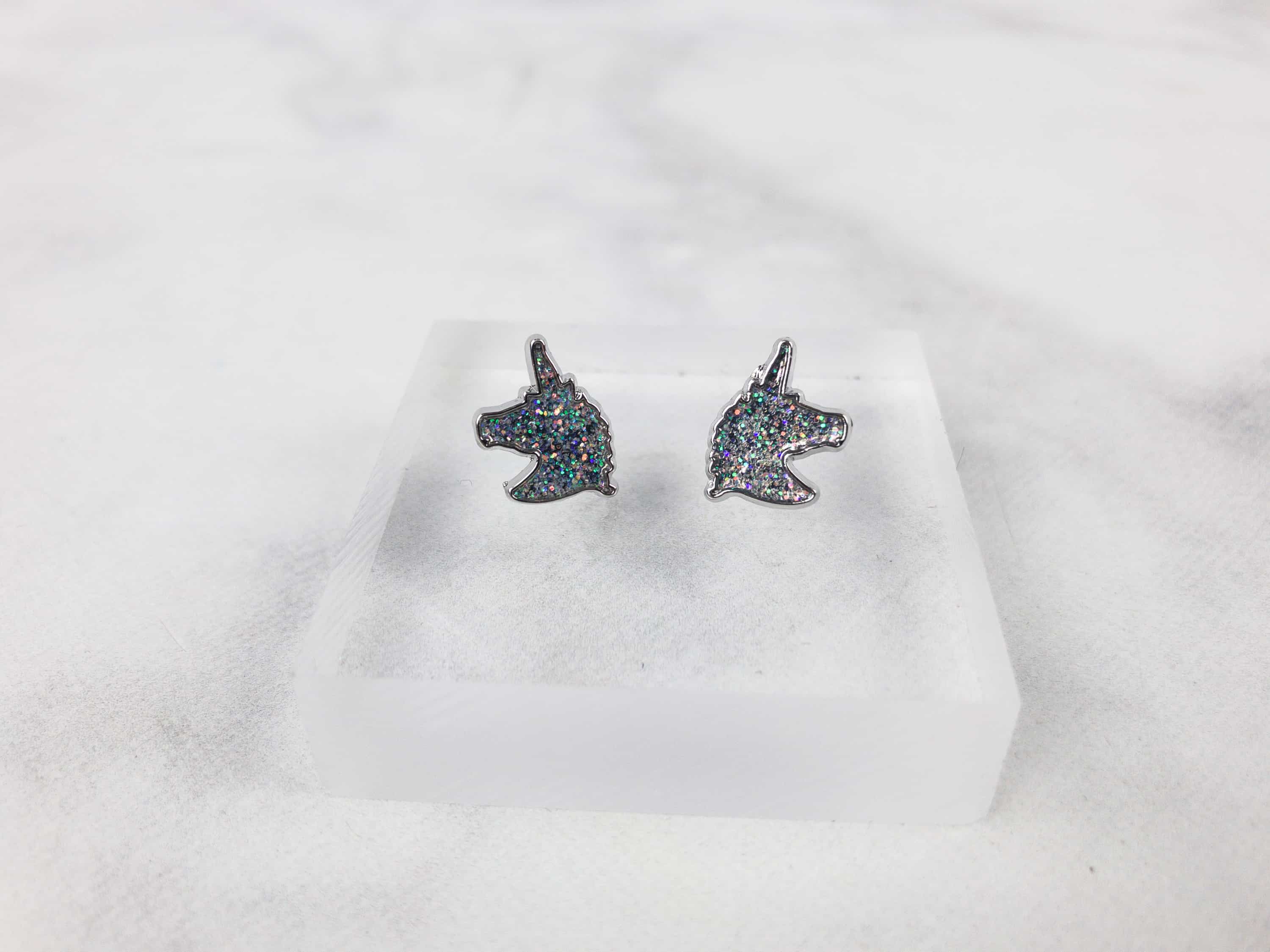 Glittery Unicorn Earrings – As a certified 'anything unicorn' lover, this pair looks fabulous. The glittery design totally adds color to it, instead of just a plain metal one. These are ones I can keep – my daughter doesn't have pierced ears. I love stud earrings, so happy I get one thing from this cute set!
Unicorn Ring – Another perfect addition to the vast unicorn collection in my home. My daughter really loves unicorns and is sure to wear this one with any outfit. It's true that Unicorns symbolize magic.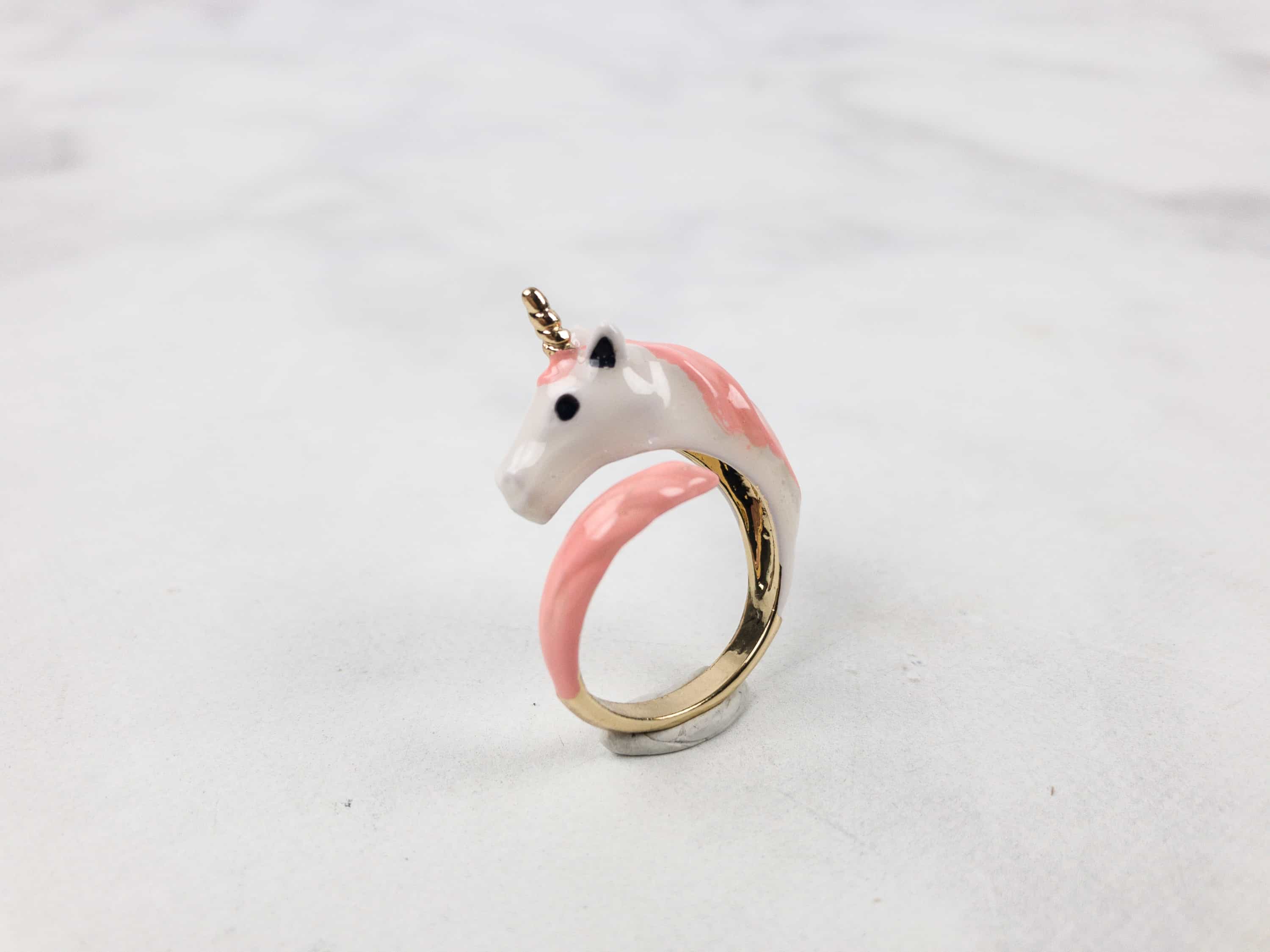 The unicorn looks like it'll add magic to her daily fashion statements!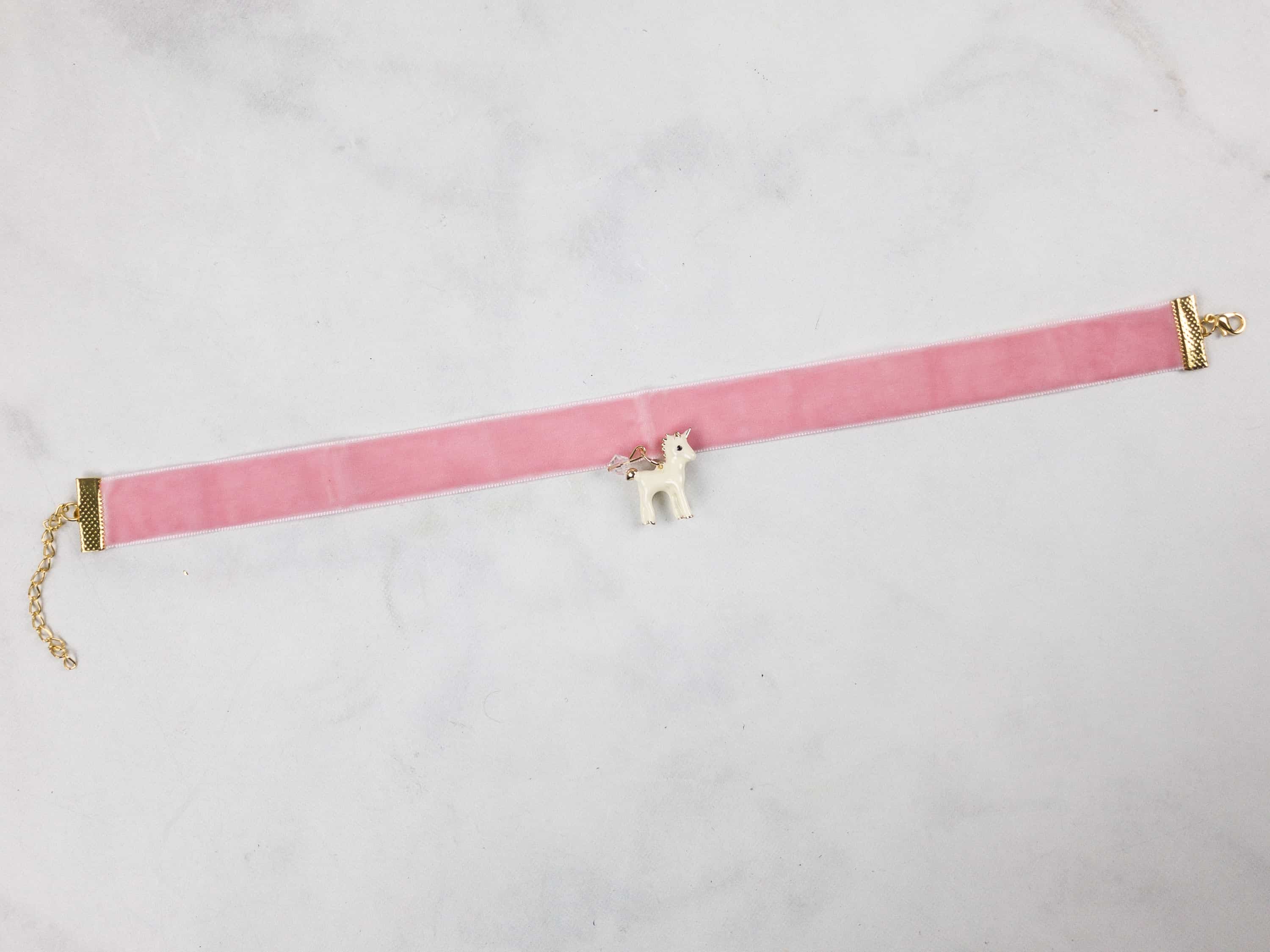 Unicorn Choker – Love this one! The pink choker looks cute and the unicorn pendant perfectly complements it.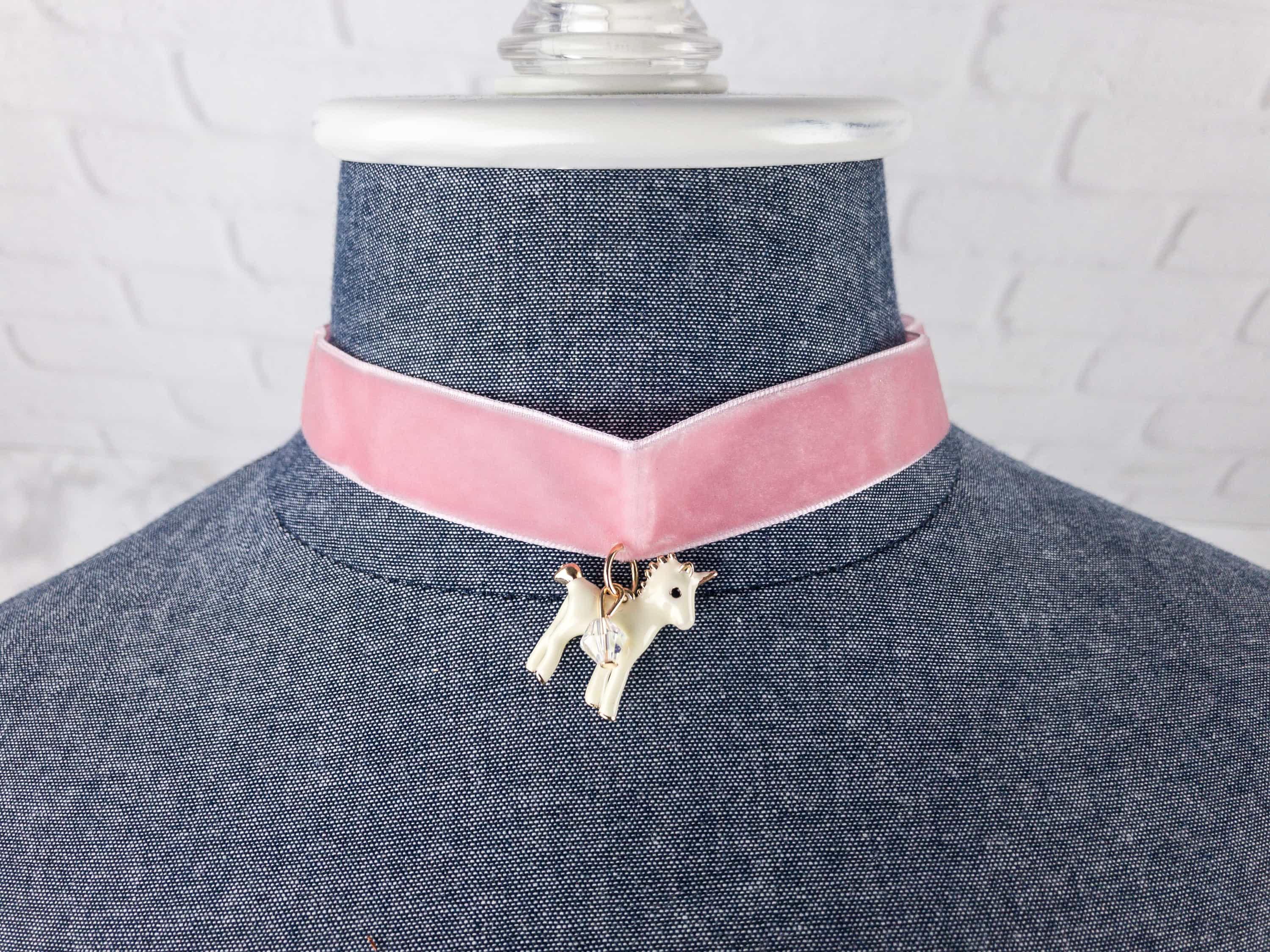 This looks fun to wear. The unicorn does not make the choker looked overly designed.
Unicorns and rainbows is such a fun theme! This month's box is really perfect — every piece included paid an excellent tribute to the fandom. My favorites are the choker and the key chain. We will totally use each accessory and are completely delighted with the fandom choice this month!
Have you tried Fandom of the Month? What did you think of this month's box?