The Envelope of Awesome is a new monthly subscription to inspire kids' creativity and imagination through cartooning. For $17.95 AUD ($14 USD) per month, you'll get an envelope filled with drawing activities, plus stickers, pins, buttons, and a lot more. Perfect for your young artists age 6-14.
DEAL: Get 20% off your first payment, plus a free envelope! Use coupon code HELLOSUB17.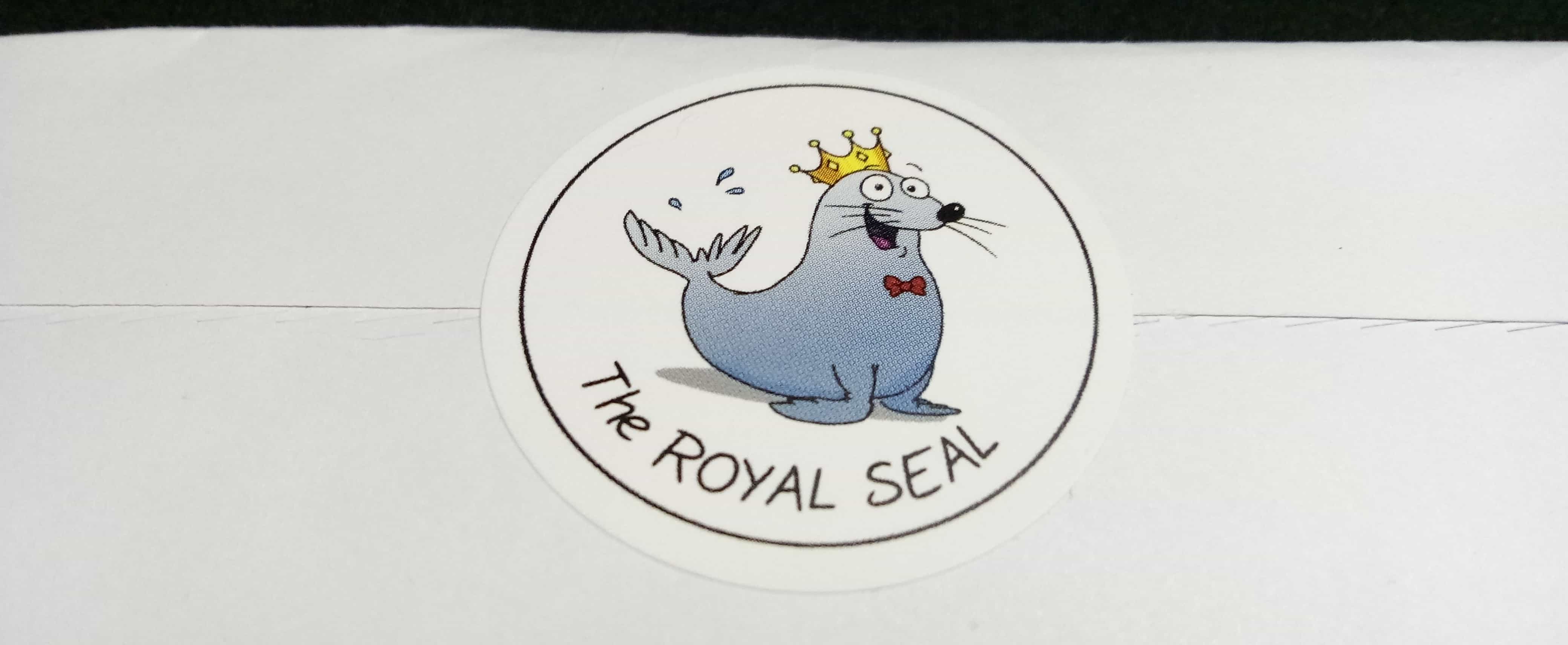 The envelope is secured by this Royal Seal.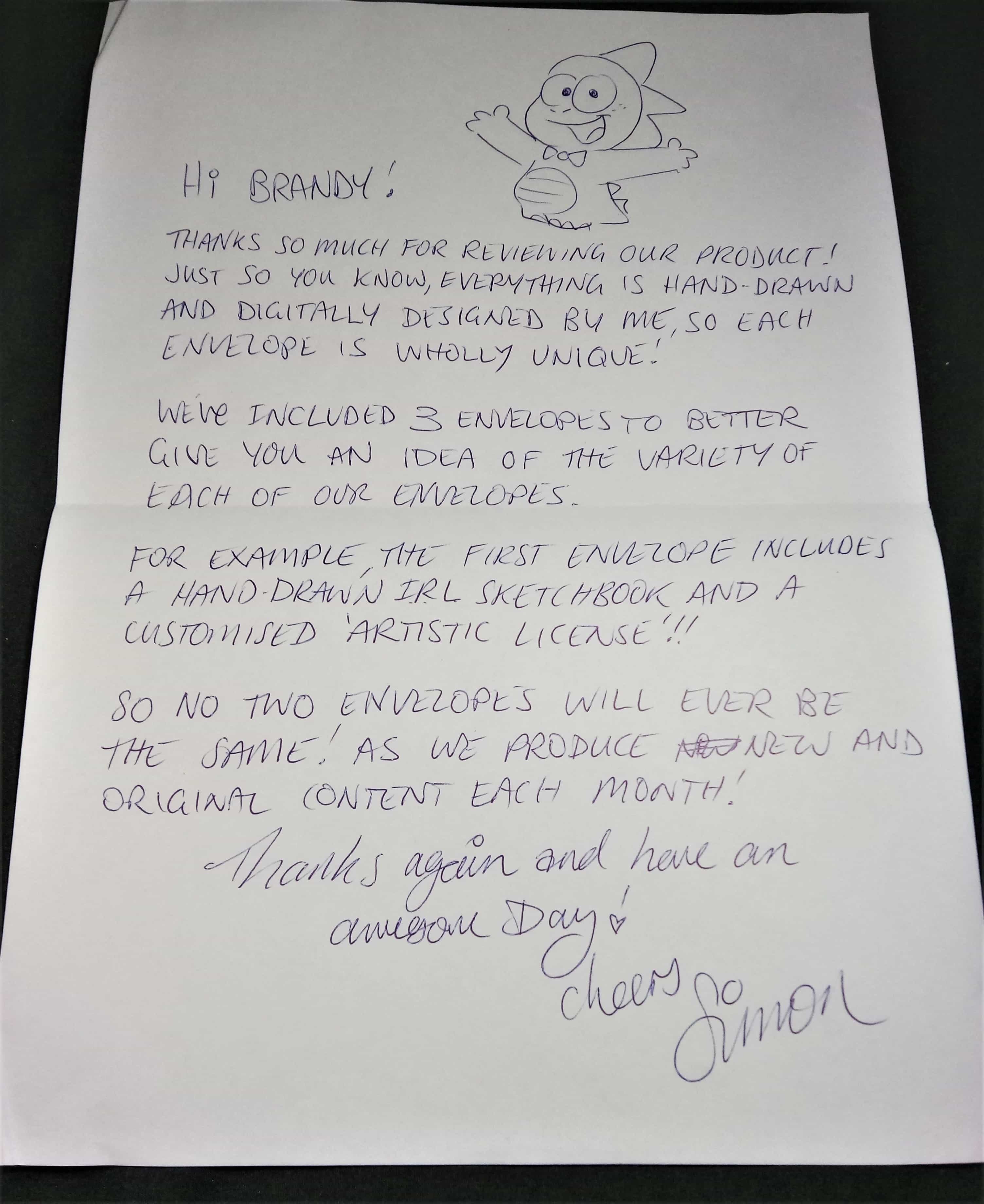 This is the review of the Introduction Envelope.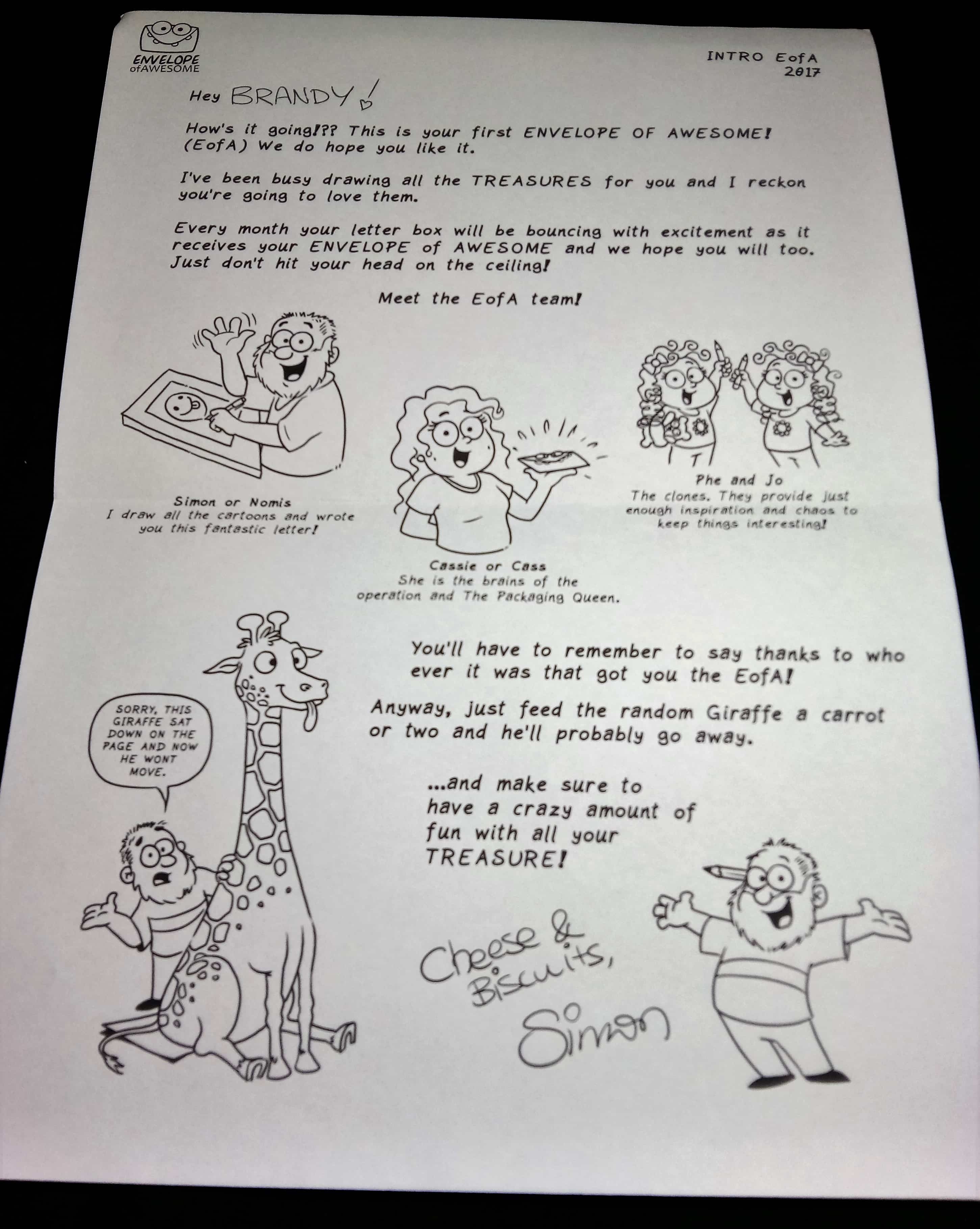 A welcome letter from the Envelope of Awesome team.
NOTE: All the activity pages were folded in half inside the packet. They placed the stickers, buttons, and little extras in between the folded pages, so I didn't have any idea about the proper order of unboxing. What I did was take photos of all the extras in between first, then do the pages last.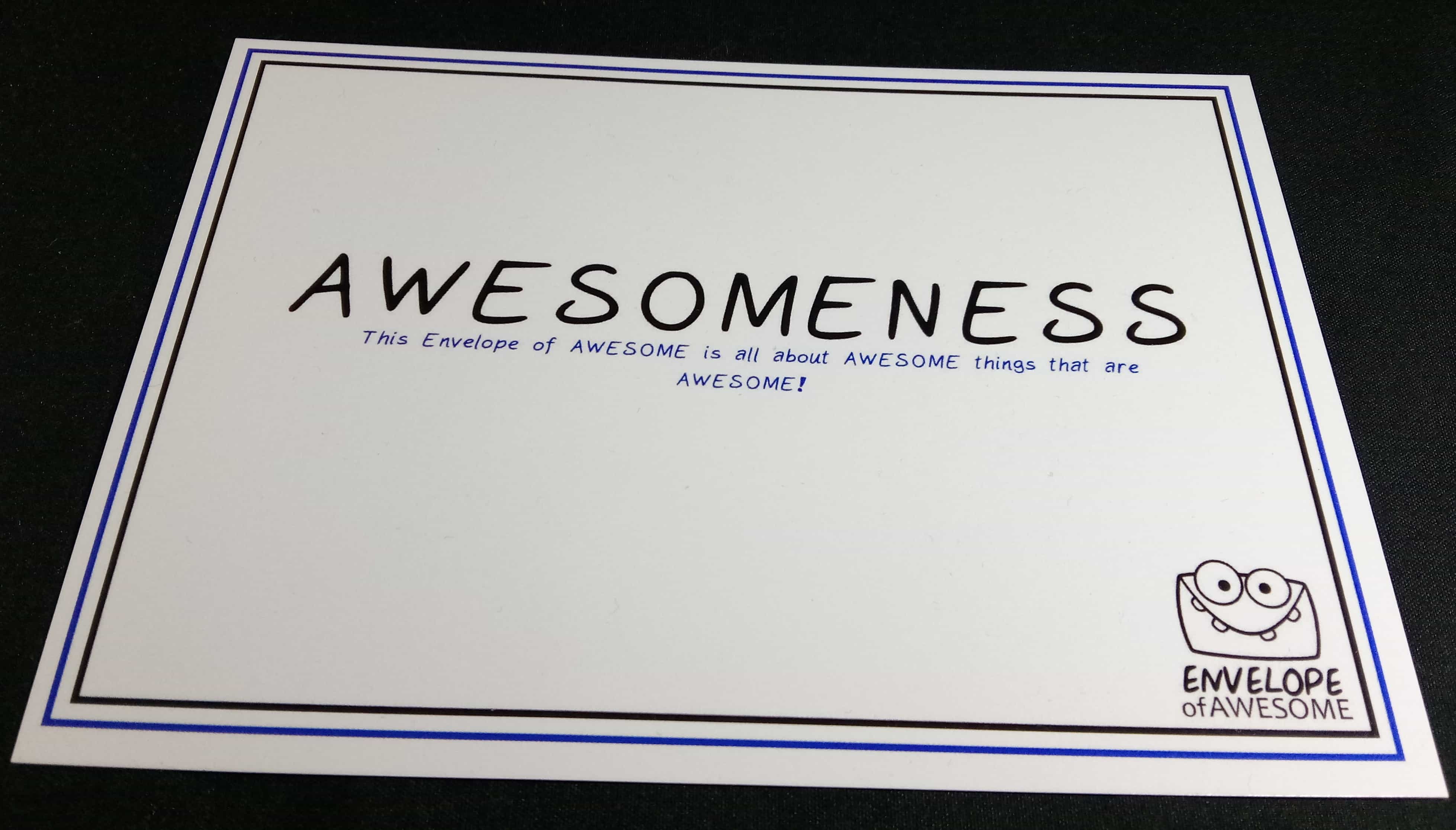 There's this awesome postcard…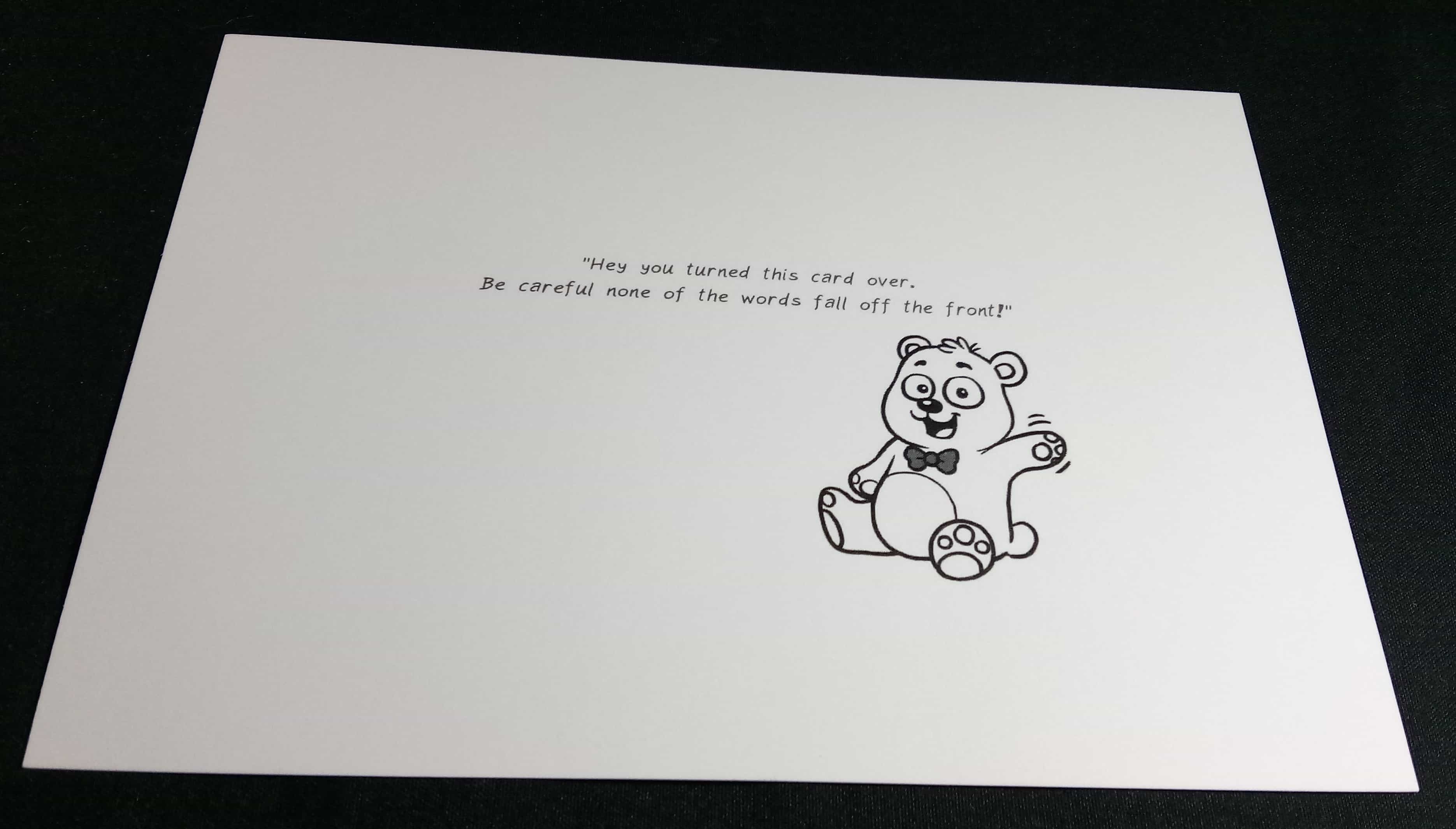 … with a fun quote at the back!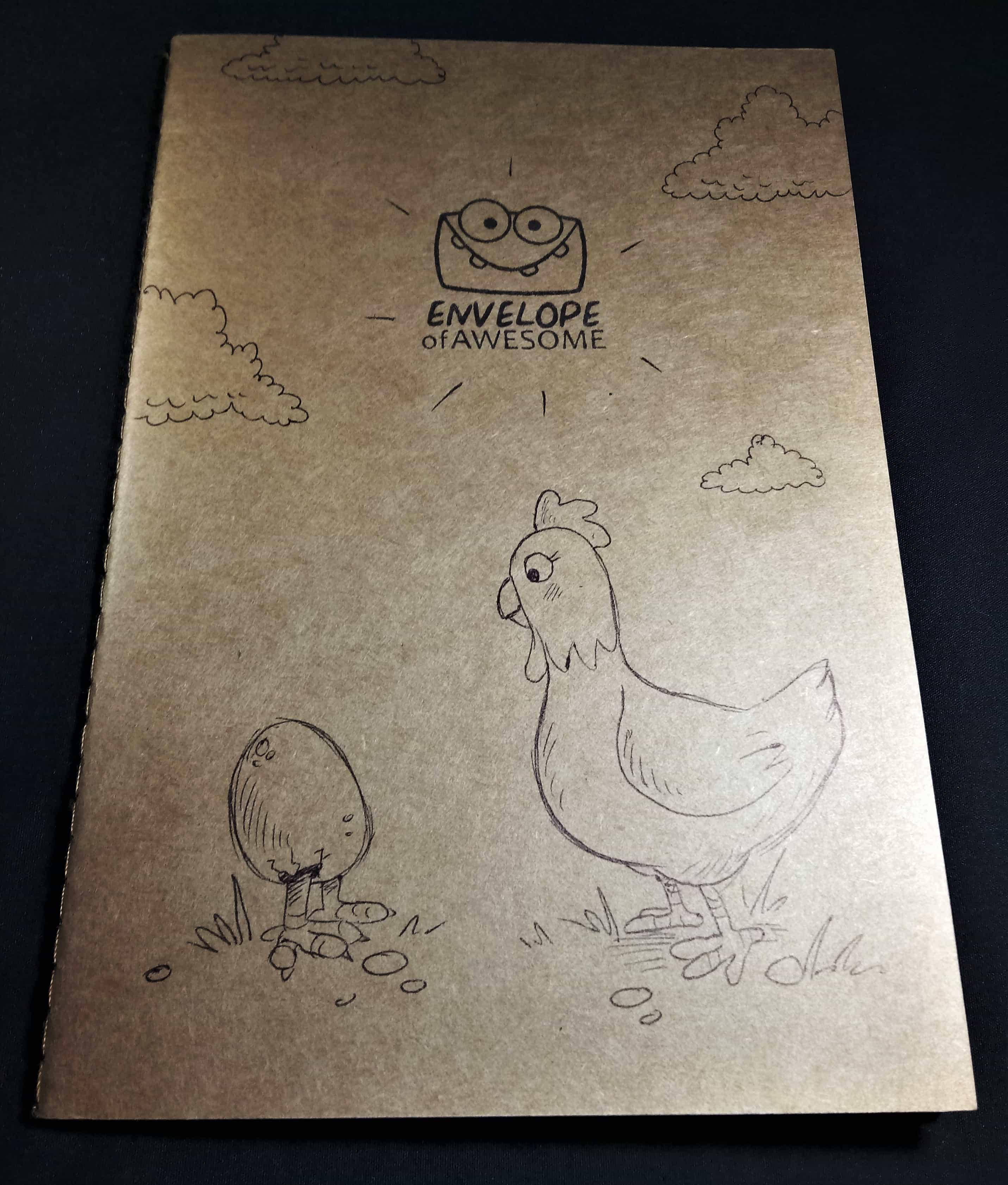 If you are a new subscriber, you'll receive a sketchbook like this. Look at the fun cover!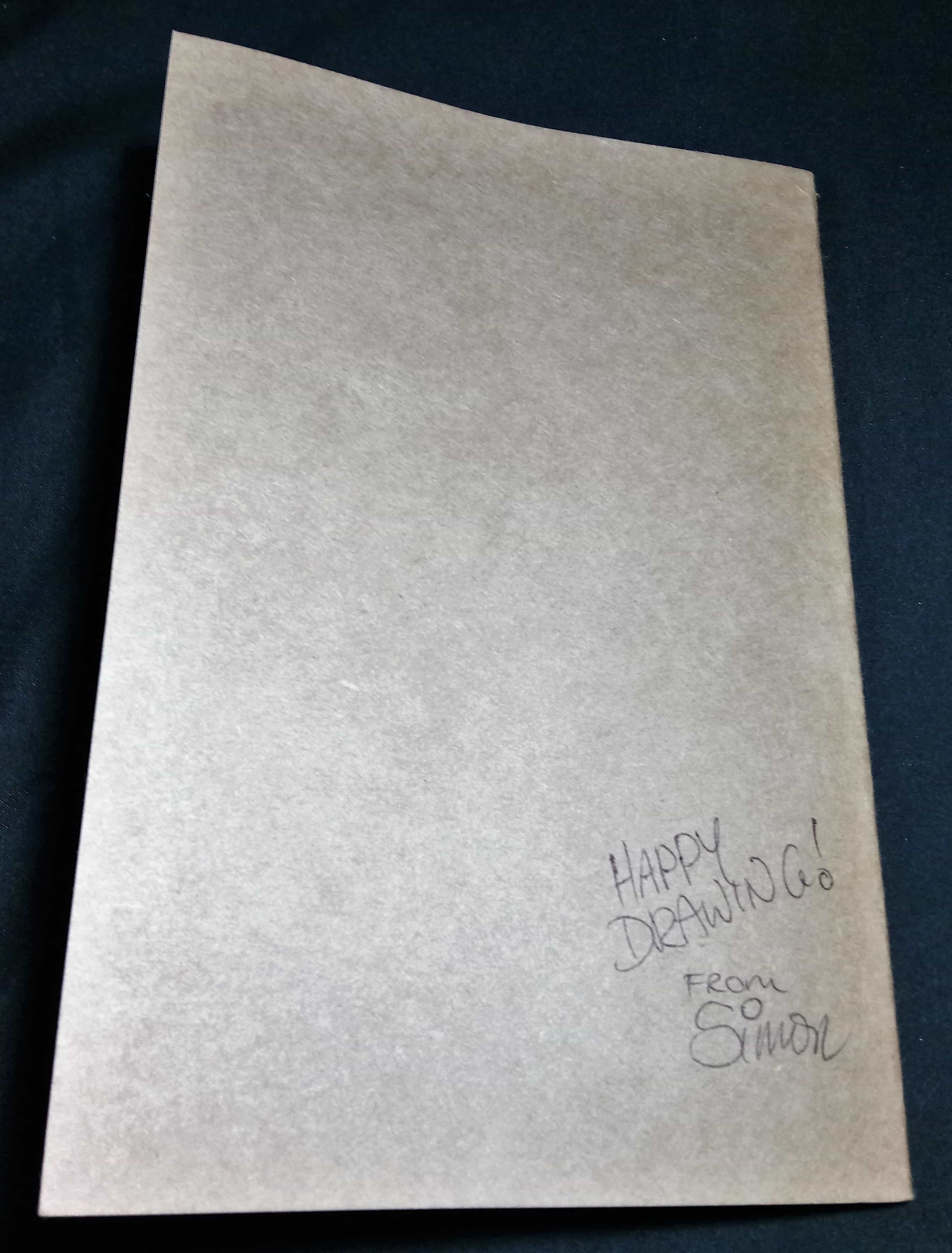 Enjoy drawing!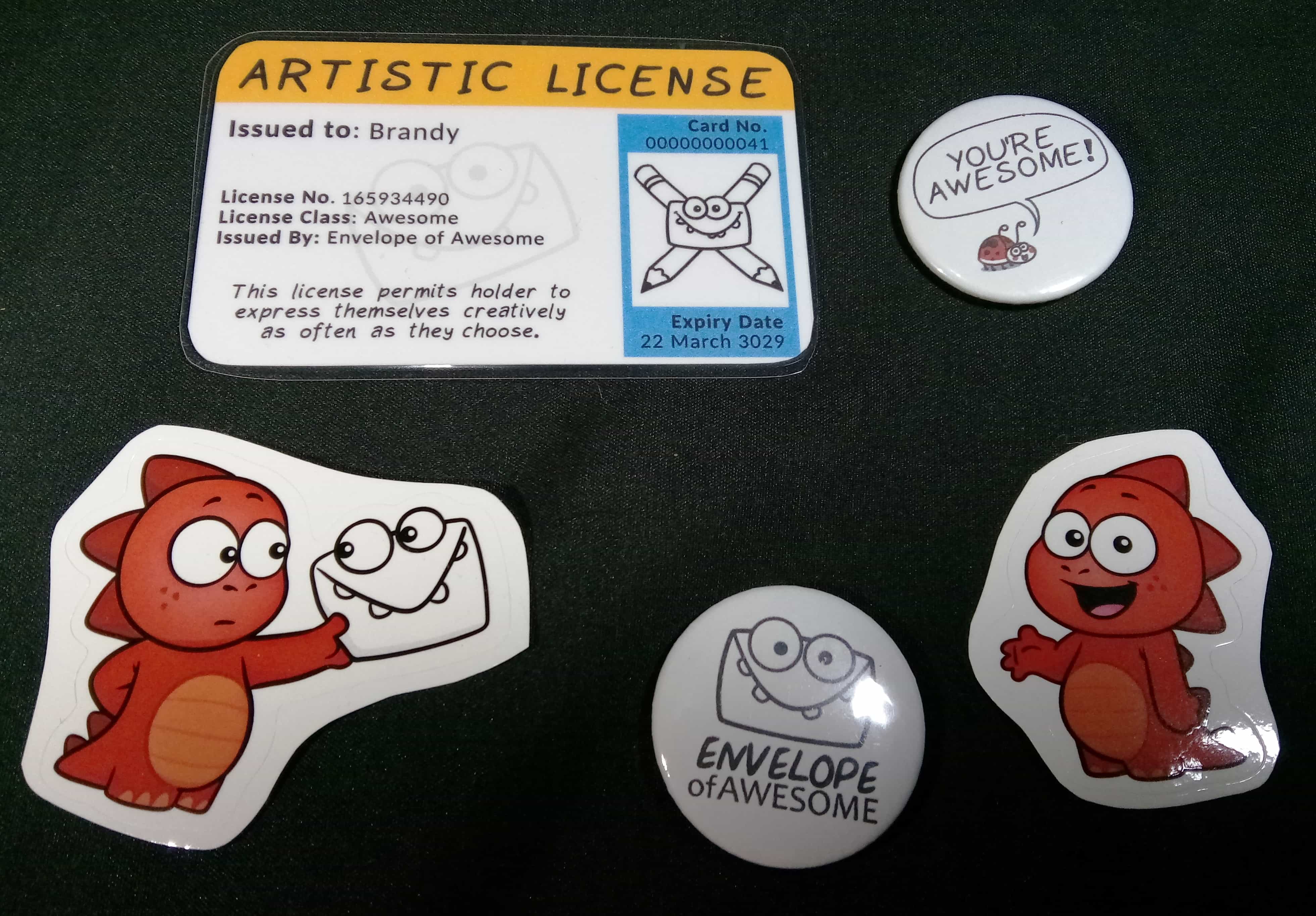 There are a few extras included in the Introduction Envelope: a ref magnet, a button pin, an "artistic license," plus two stickers of Vegetable. He's the official mascot of Envelope of Awesome.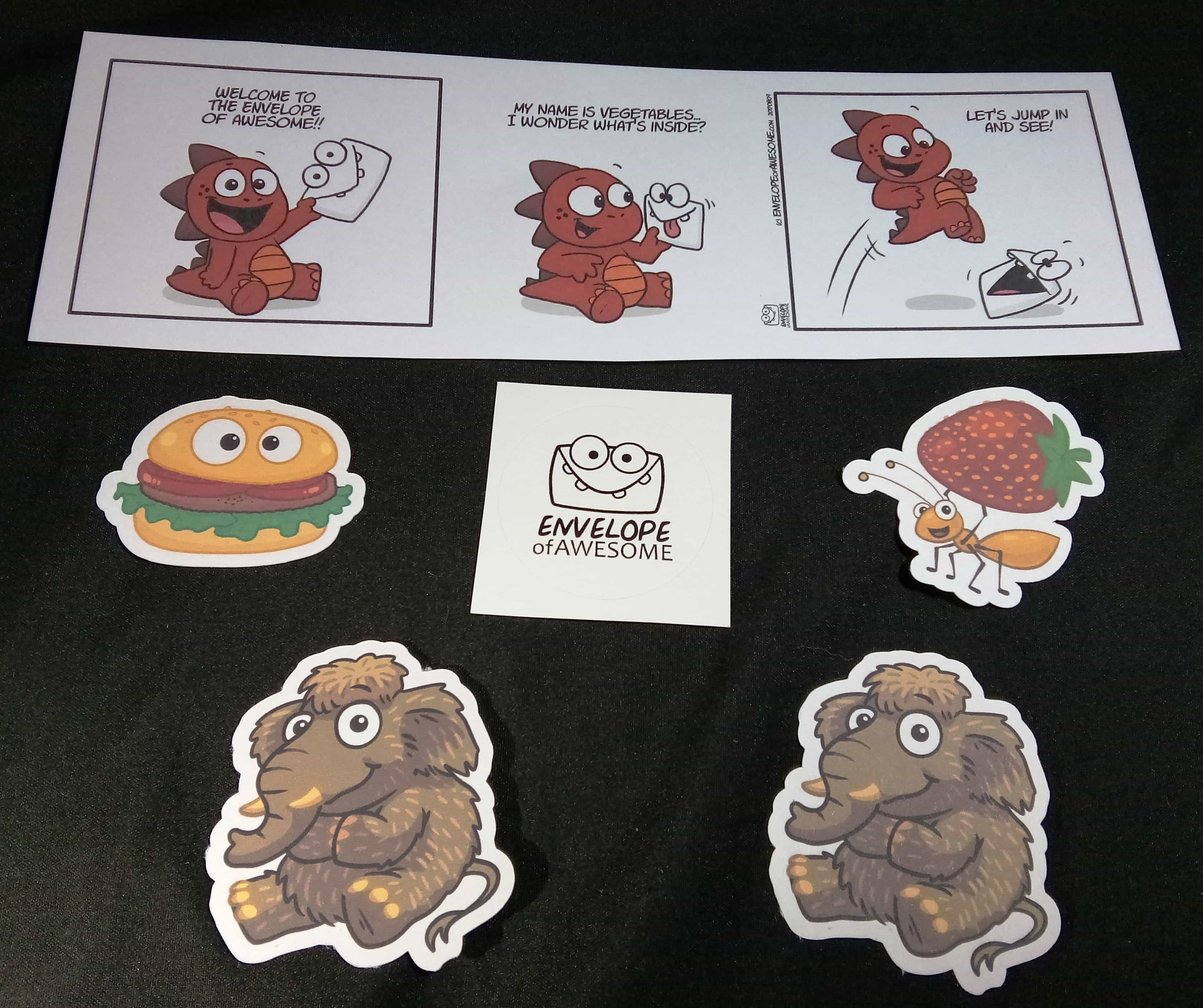 There's also a comic strip with Vegetable and more stickers…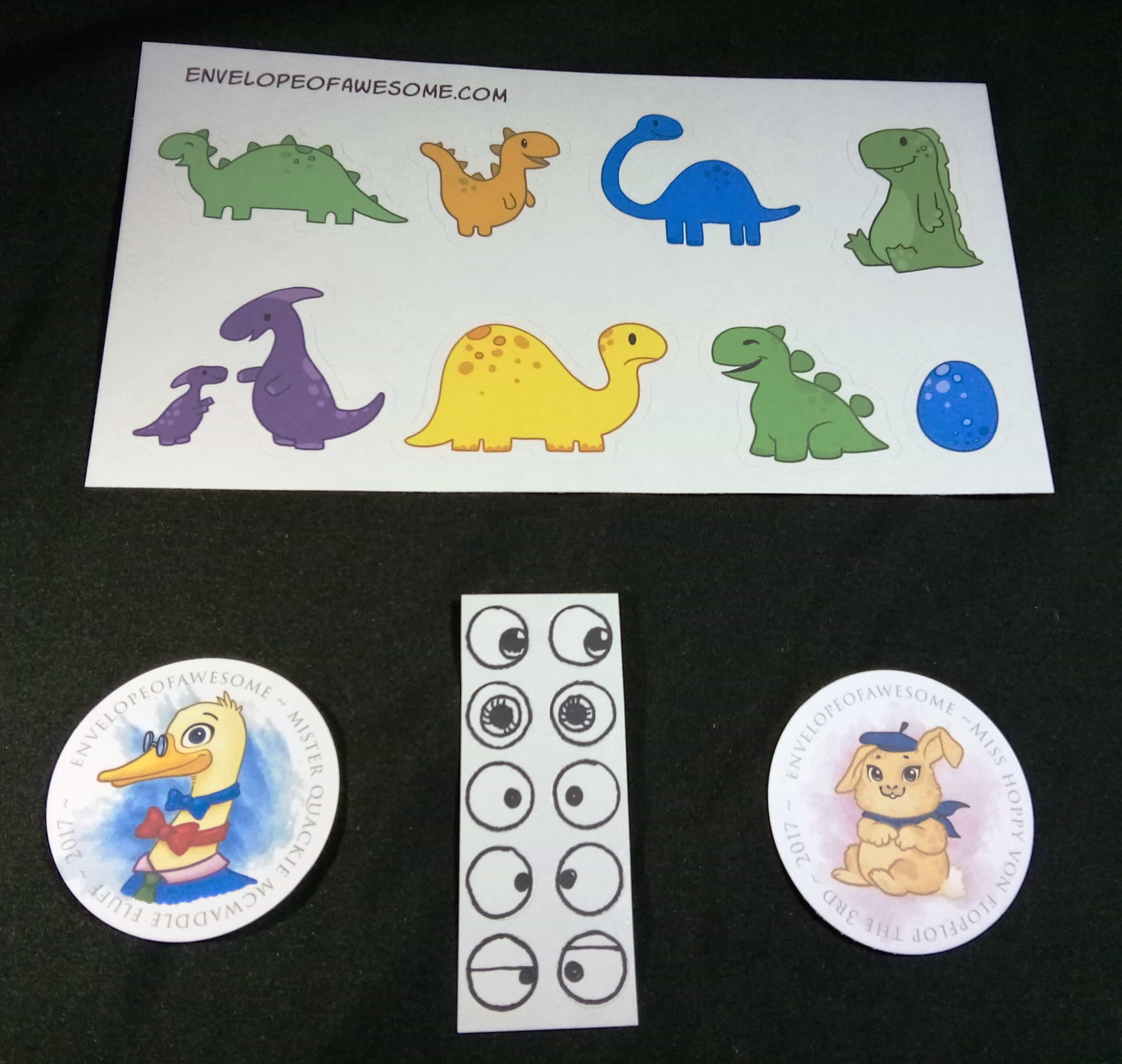 …and another bunch of stickers! The kids can never have too many stickers, right? Especially if they're as cute as these animals and dinos.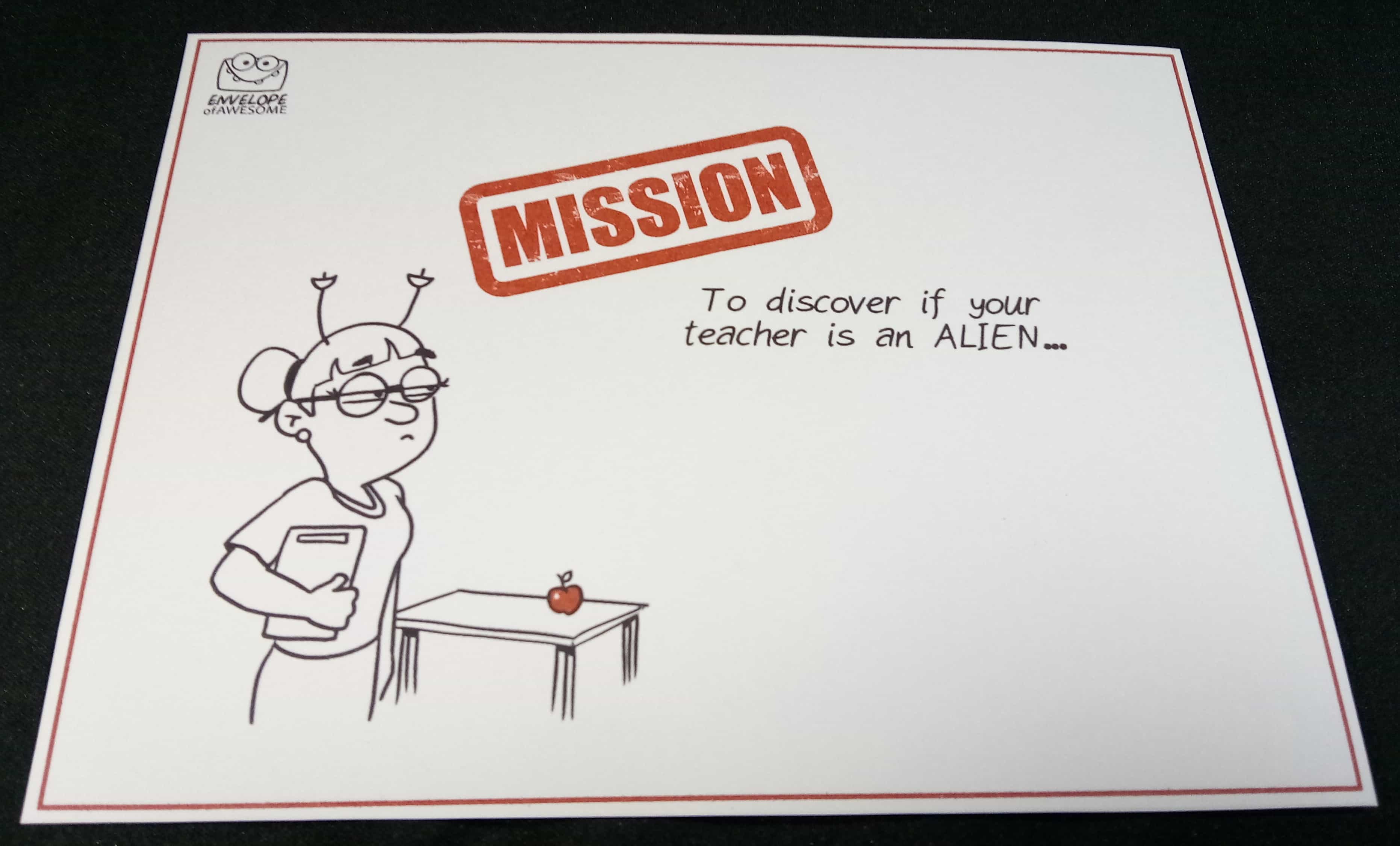 My daughter loves the humor of EofA. Here's a postcard on how to find out if your teacher is an ALIEN.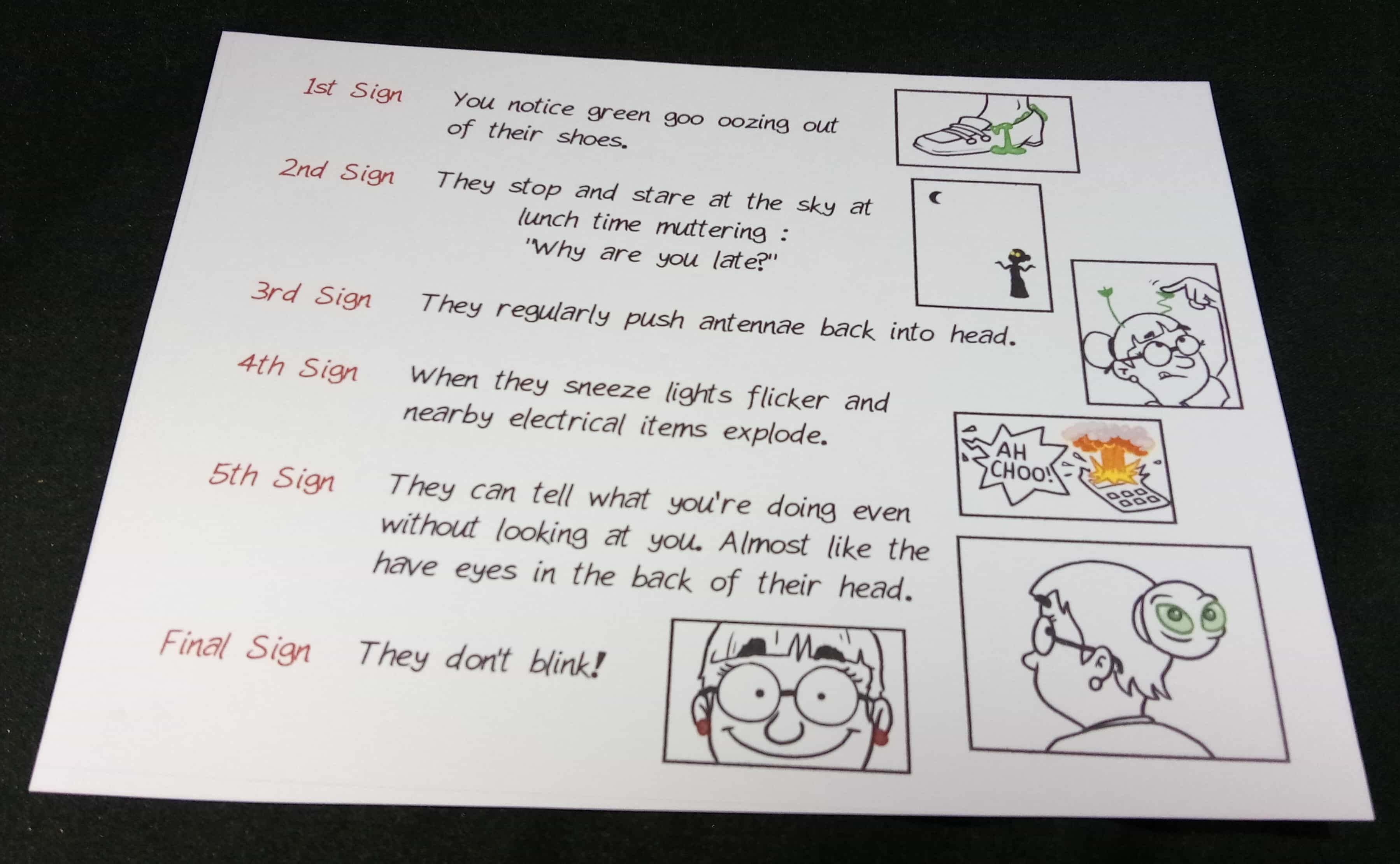 Each sign has a cute illustration of an "Alien" teacher. My daughter thinks it's hilarious.
One more postcard, it's a coloring page of Dinos having an afternoon tea.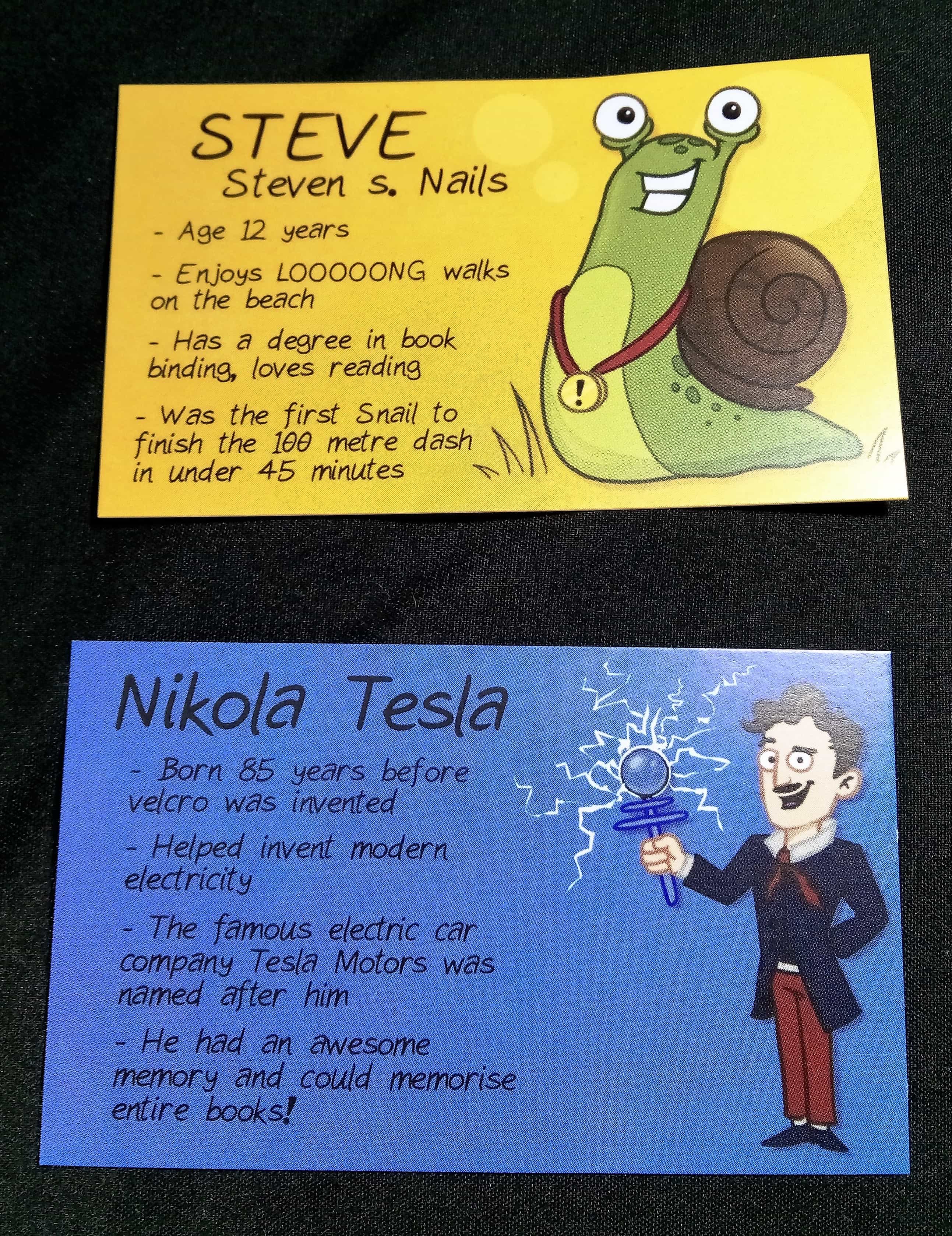 There are also business card-like trivia cards in every envelope…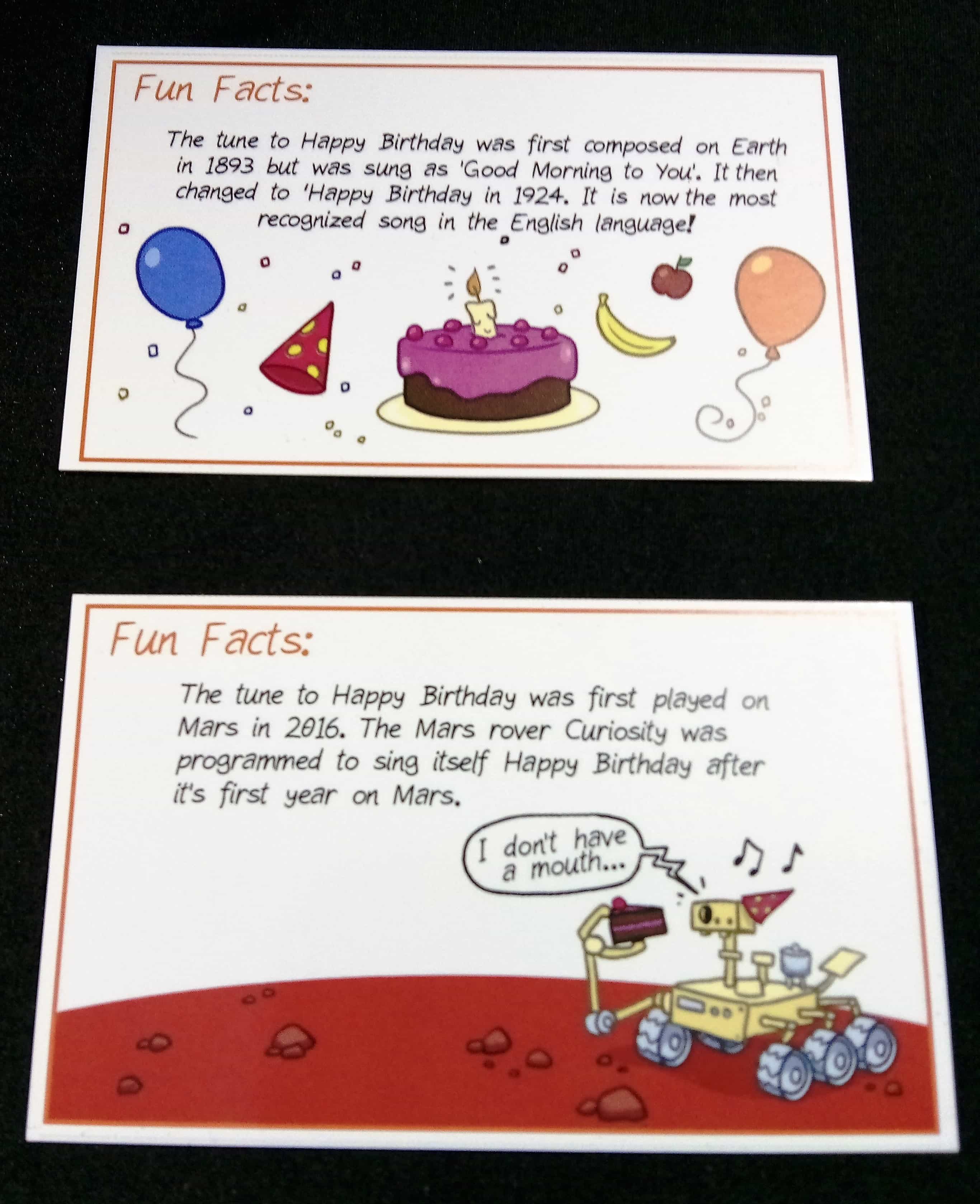 …and fun facts cards in colorful illustration. This one features the popular song "Happy Birthday"!
Can you guess why?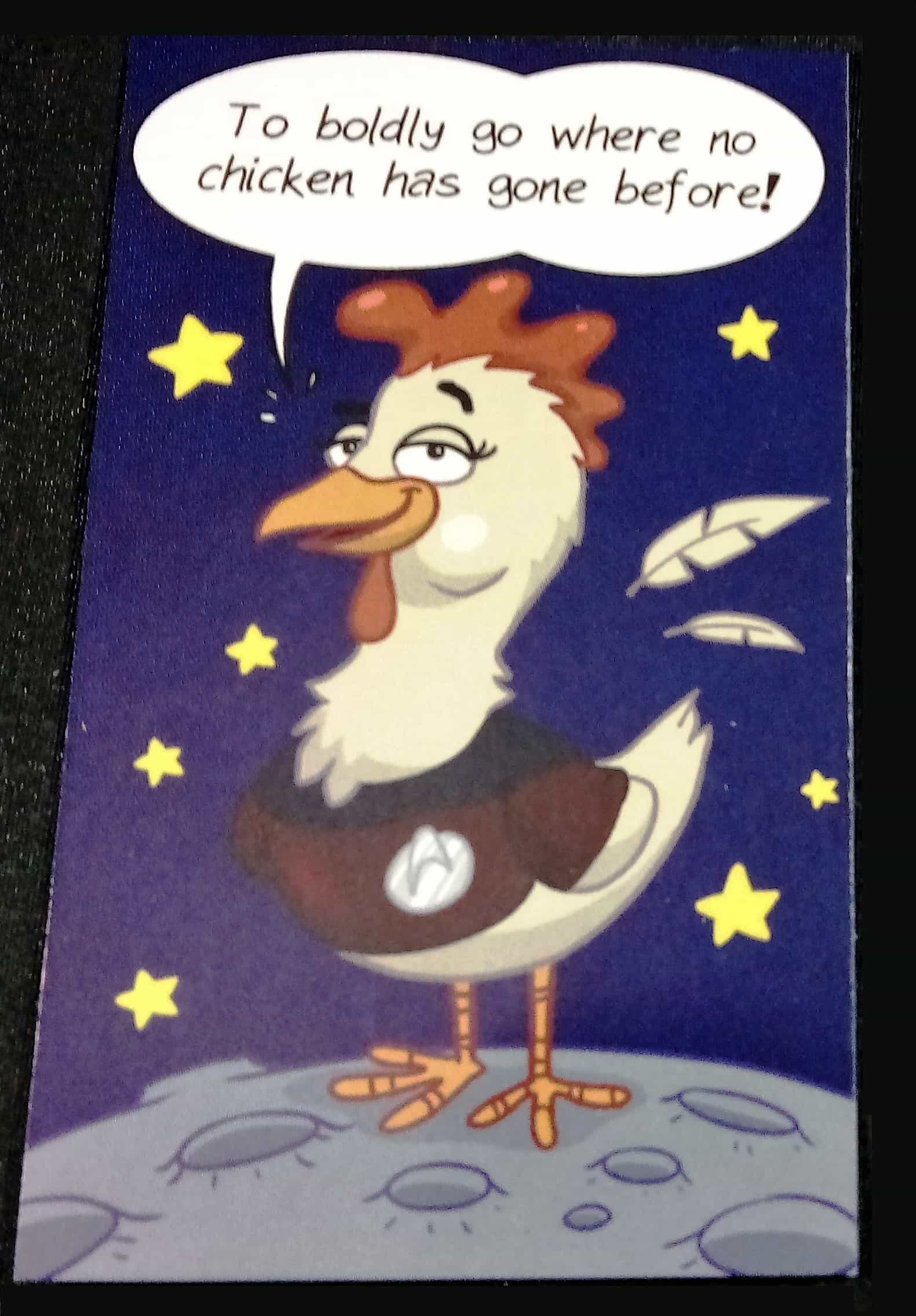 To go where no CHICKEN has gone before. Of course!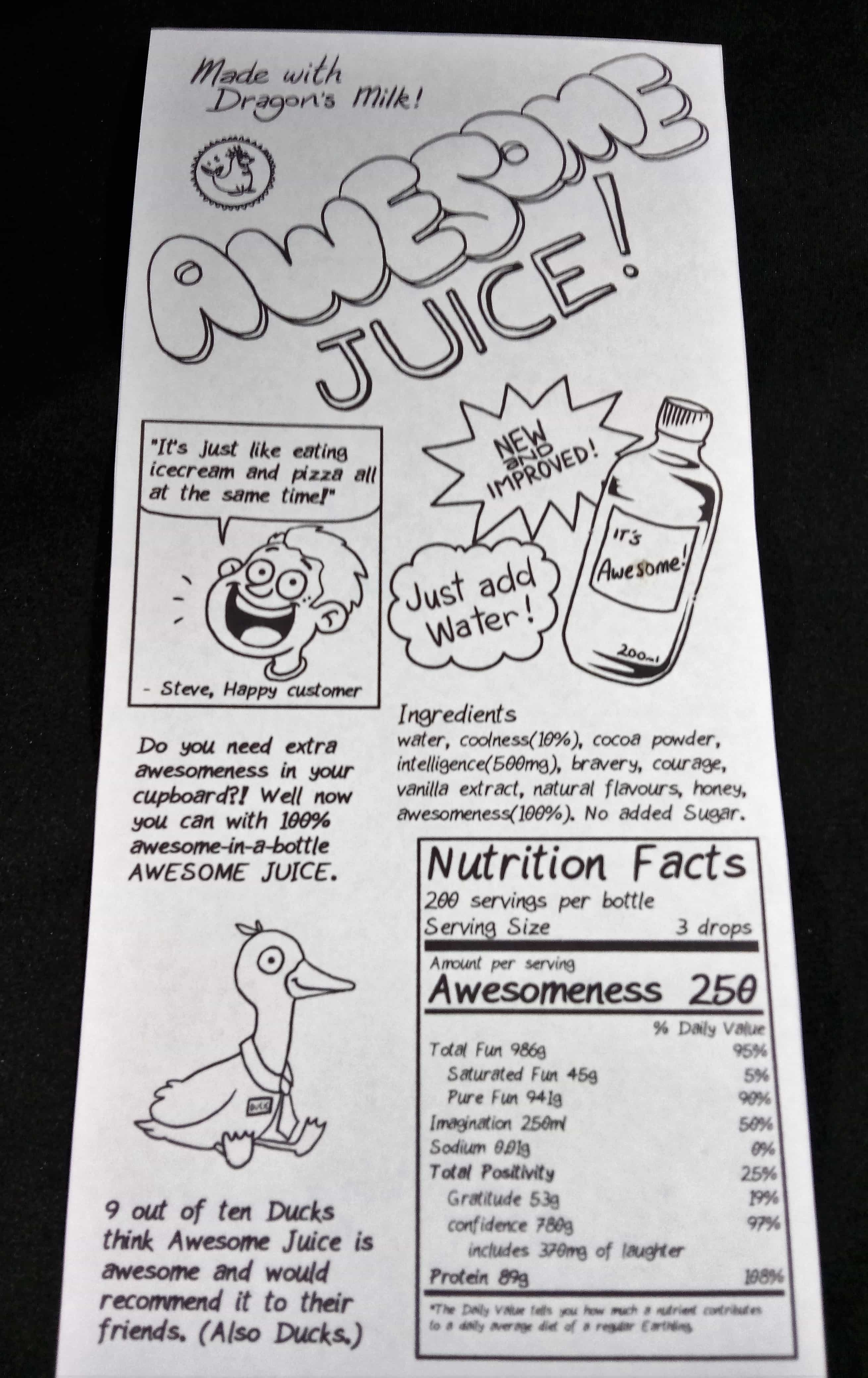 More amusing inserts. This is a flyer for a fictional "awesome juice." Read the captions. LOL.
Now, onto the pages…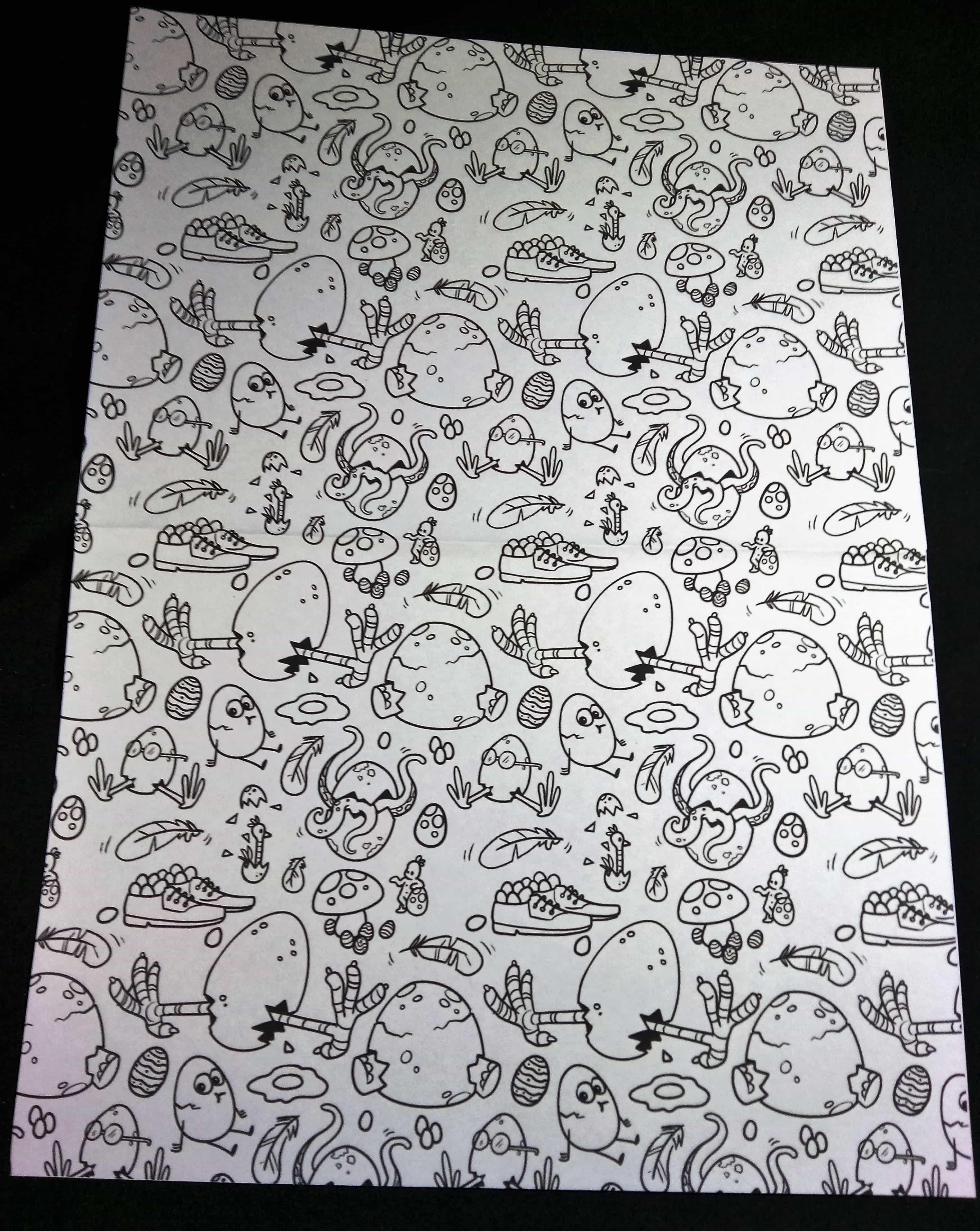 Here is this month's coloring page. It looks really "egg-citing"!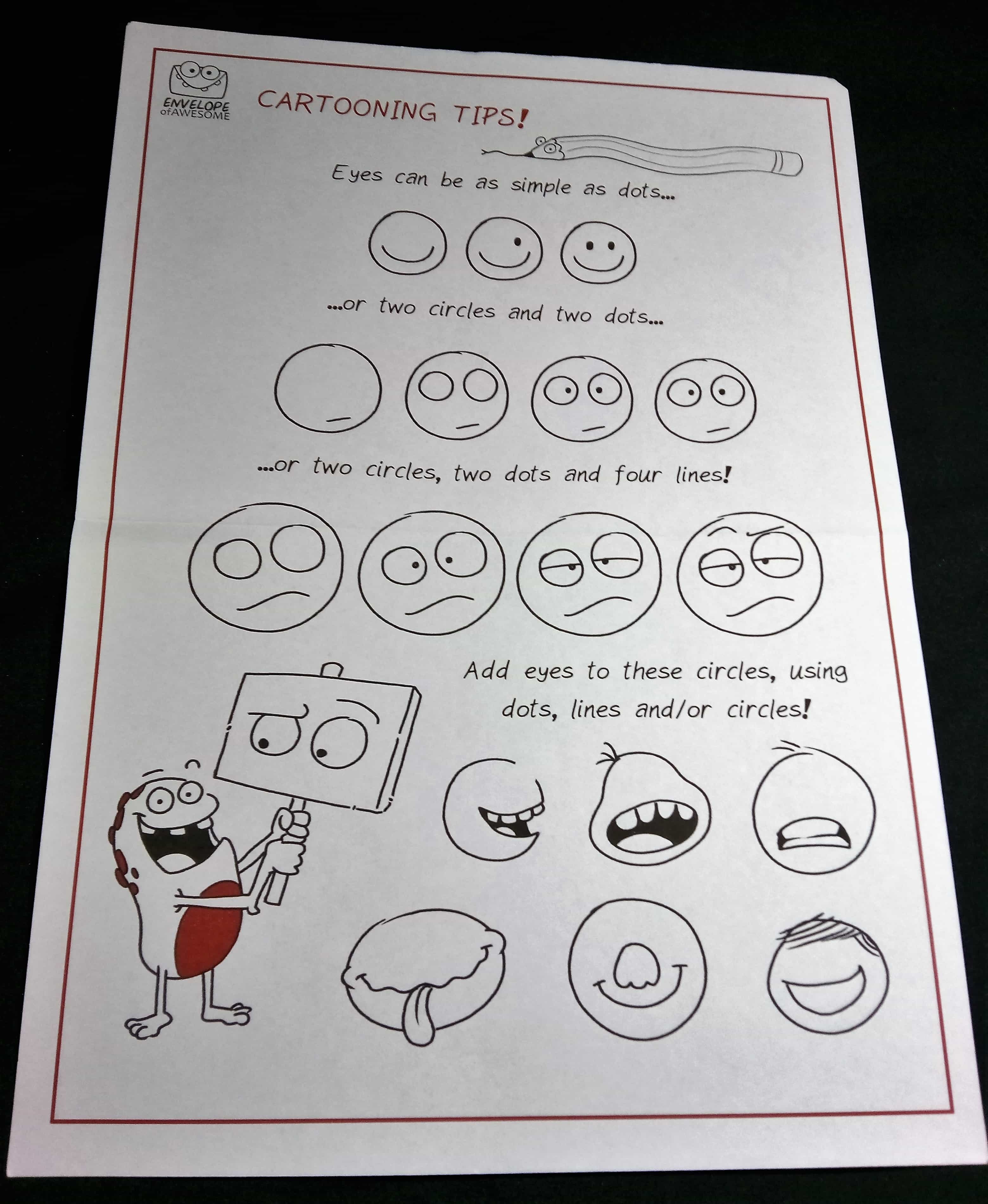 What sets Envelope of Awesome apart from other kids' activity subscription service is that EofA is focused in improving the child's creativity through cartoons. This page, for example, teaches kids how to draw cartoon eyes.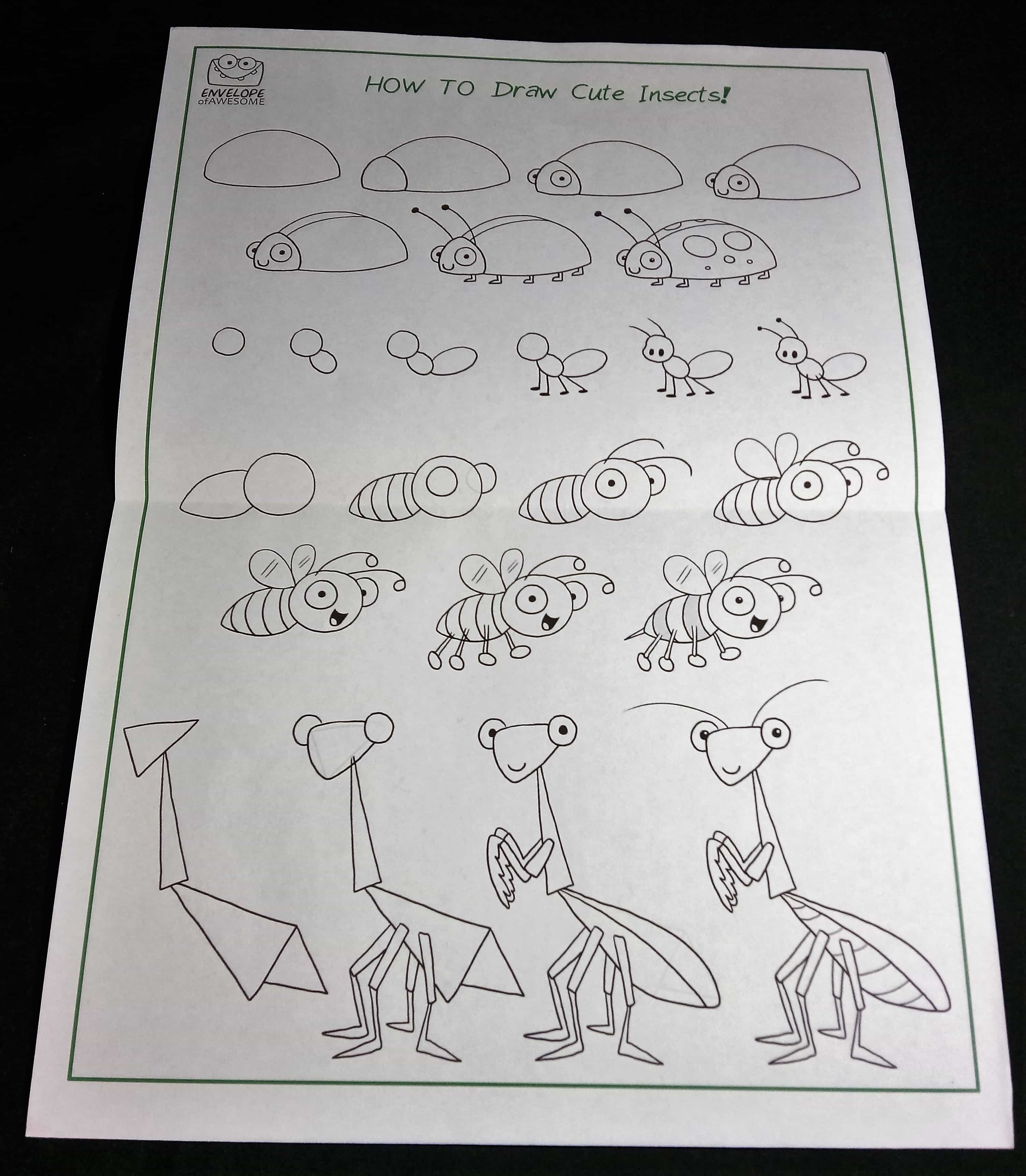 Another page teaches them how to draw cute insects…
…while this one has instructions on how to draw a whurtle (whale+turtle)!
Besides coloring and drawing, the kids can also practice folding skills and imagination through an origami activity.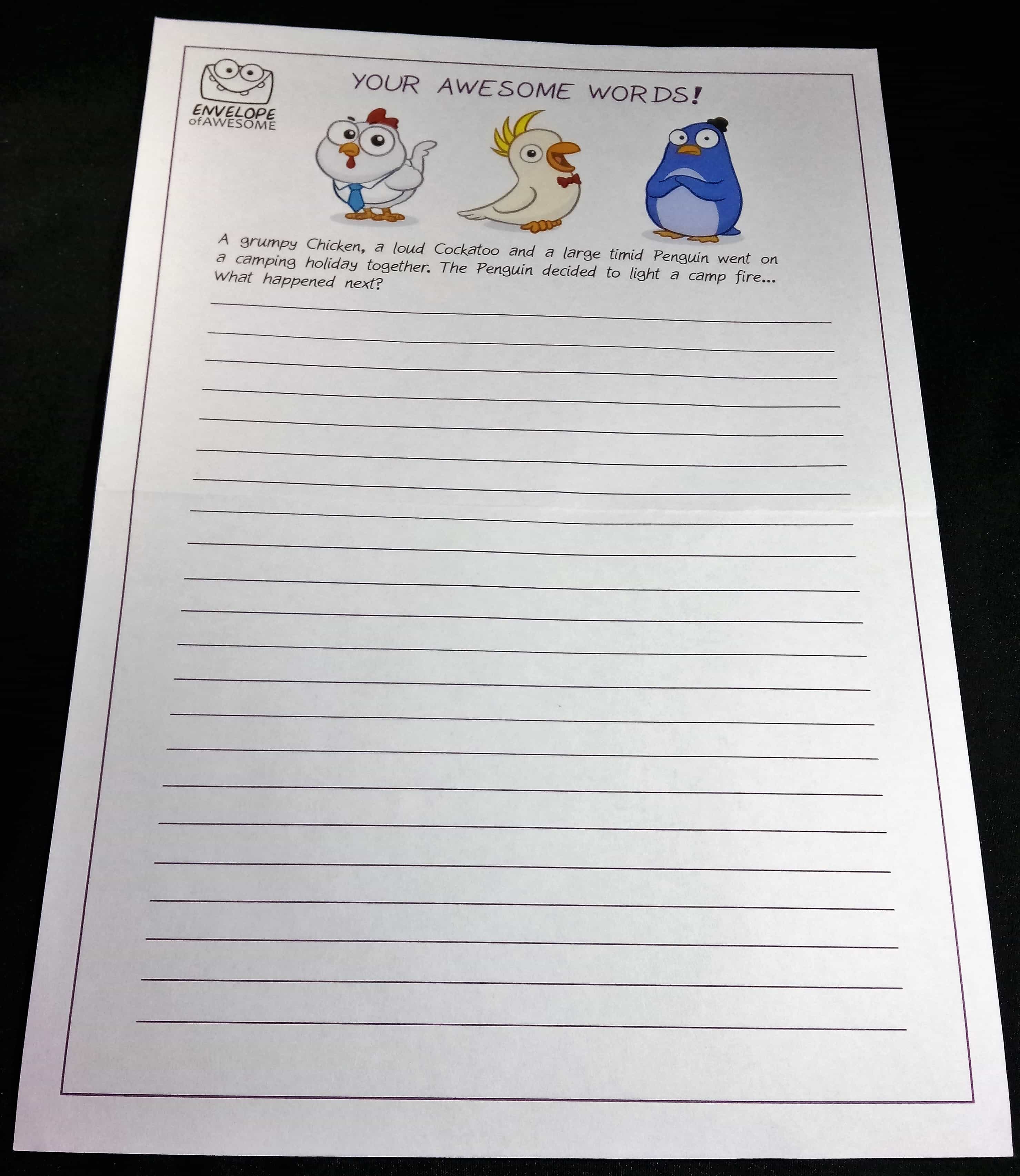 If drawing, coloring, and making origami are not your kid's thing, here's a page to improve their creative writing.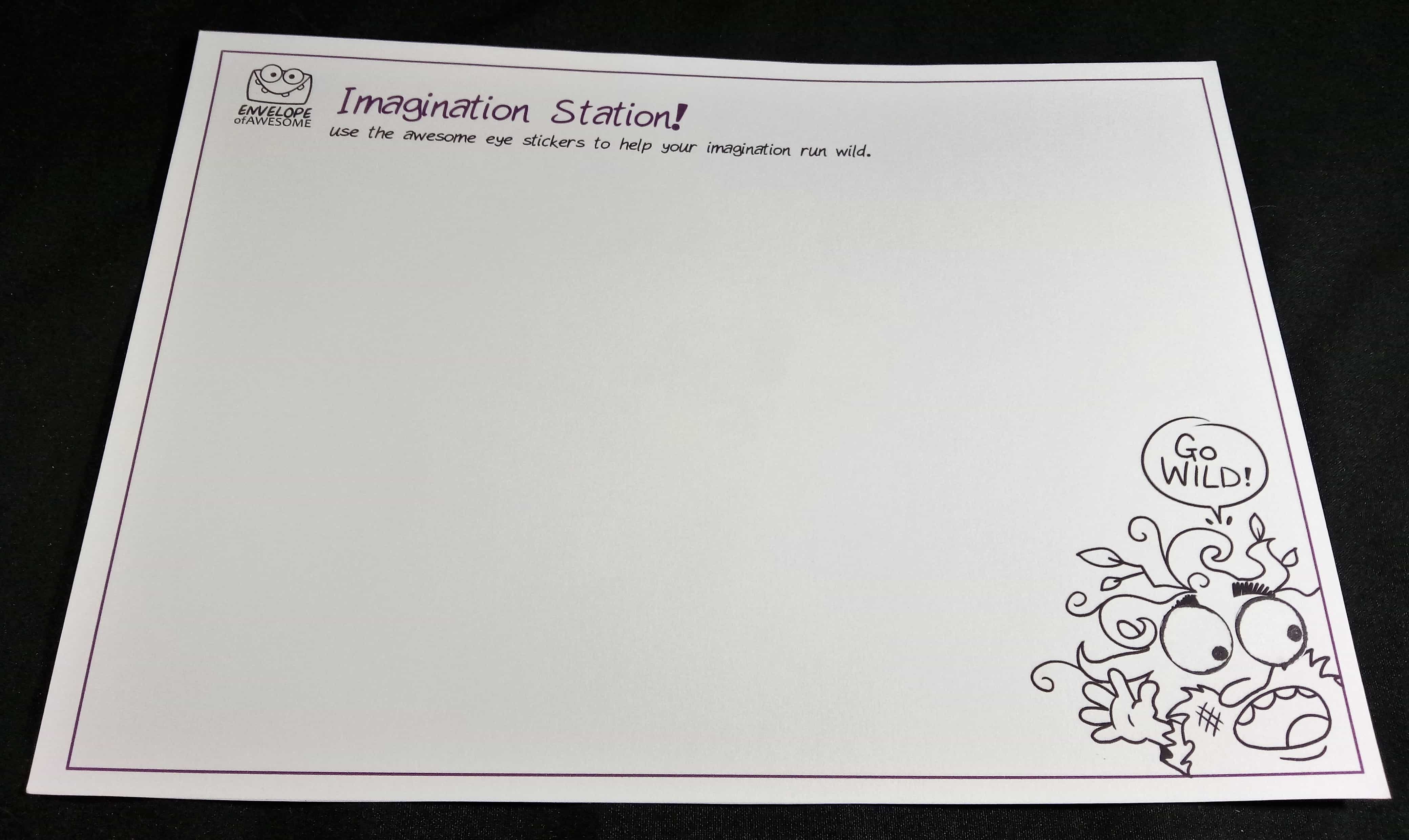 Here's a page where kids can just let their imagination run wild.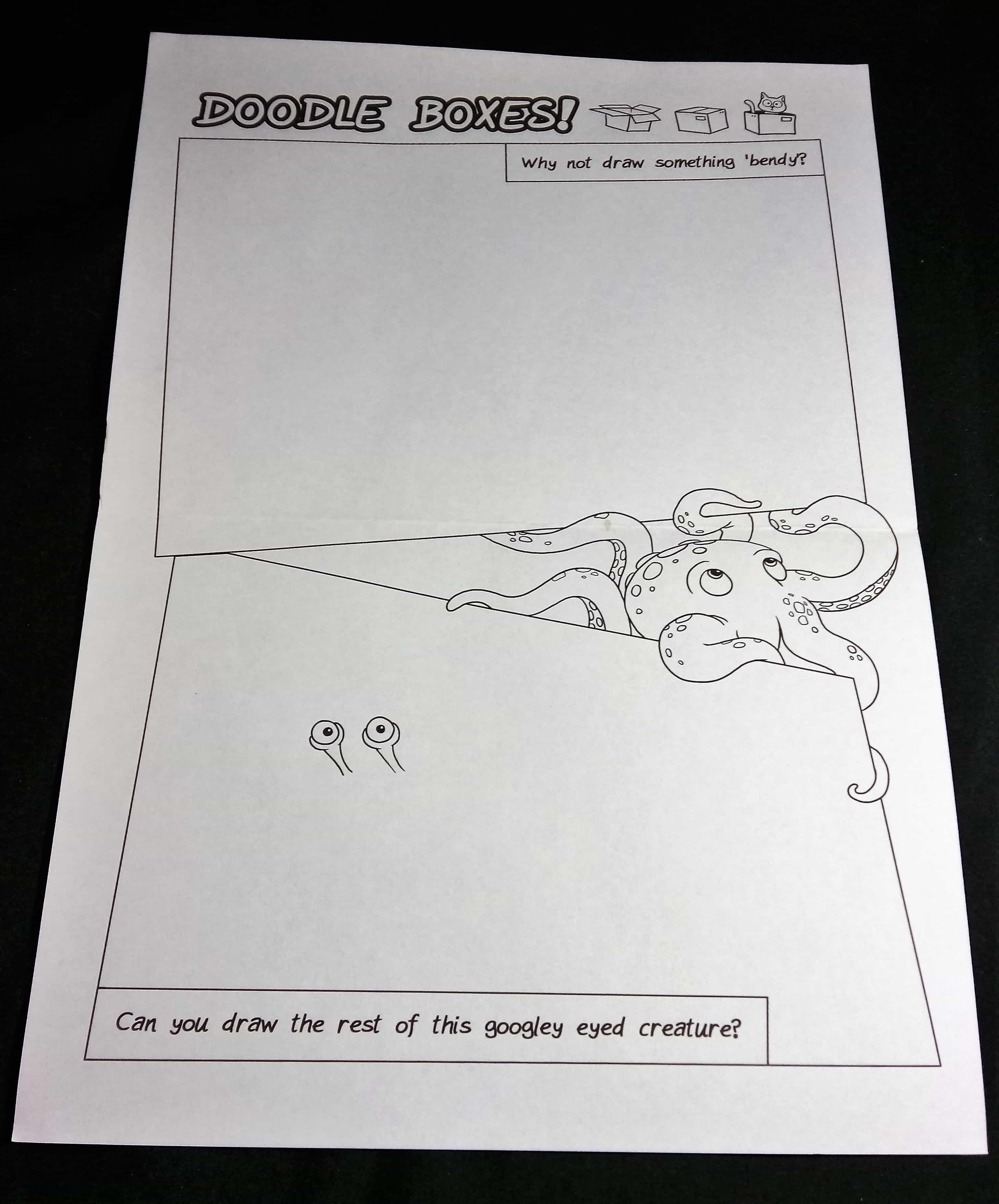 I love that they also include an activity to test what your kids have learned so far.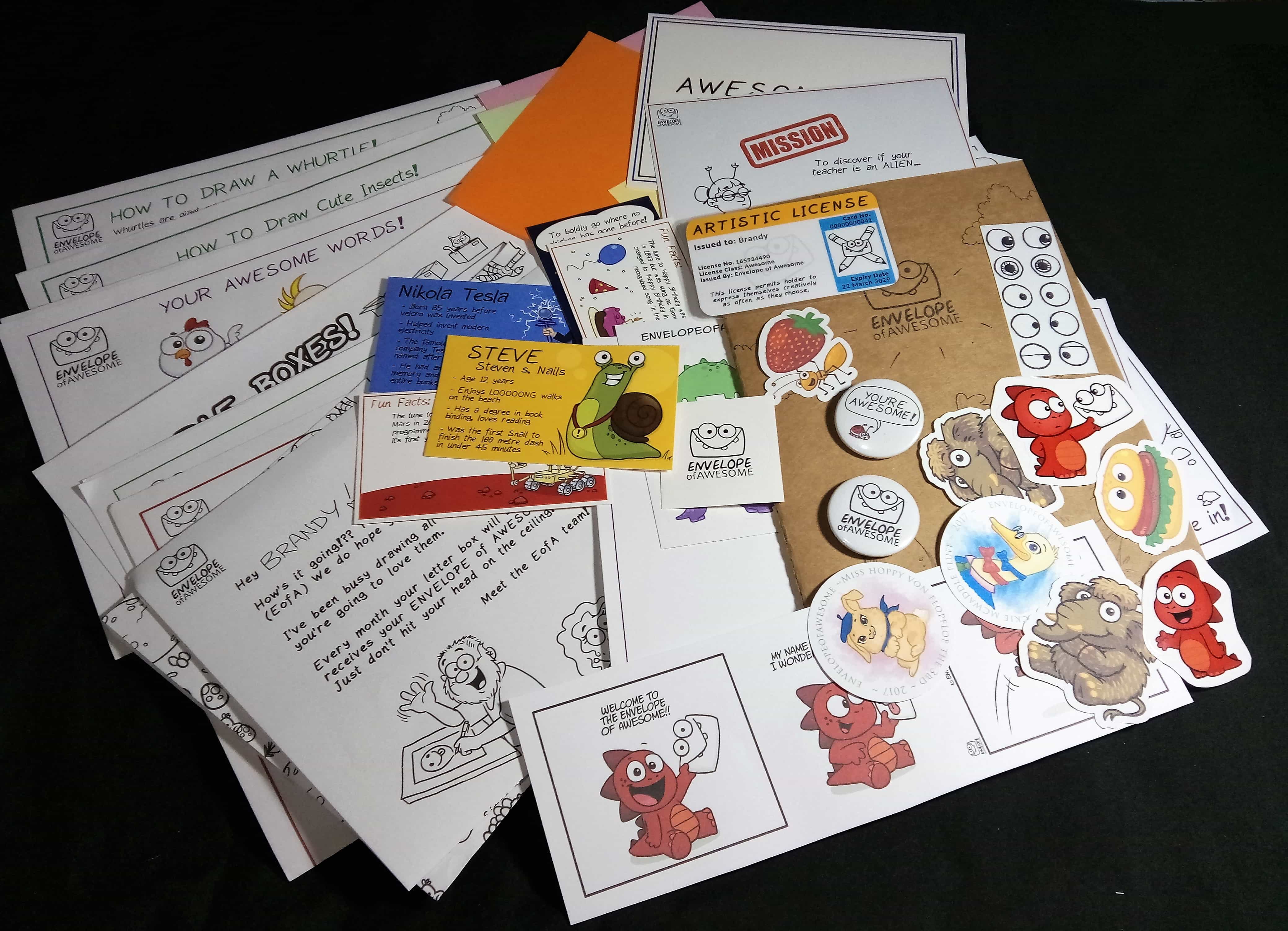 Envelope of Awesome is indeed an awesome subscription service for kids, which helps them in bringing out their creativity through fun activities. My daughter had fun drawing, and she enjoyed reading the tips/guides too. She's now slowly filling the sketchbook.
I just wished there's more organization to the pages and other items in this envelope. Everything was just together, and I spent time sorting it out first. Other than that, we recommend this subscription to anyone who loves drawing and cartooning, and everything artsy!
Did you enjoy the activities as much as we did? Let us know in the comments!