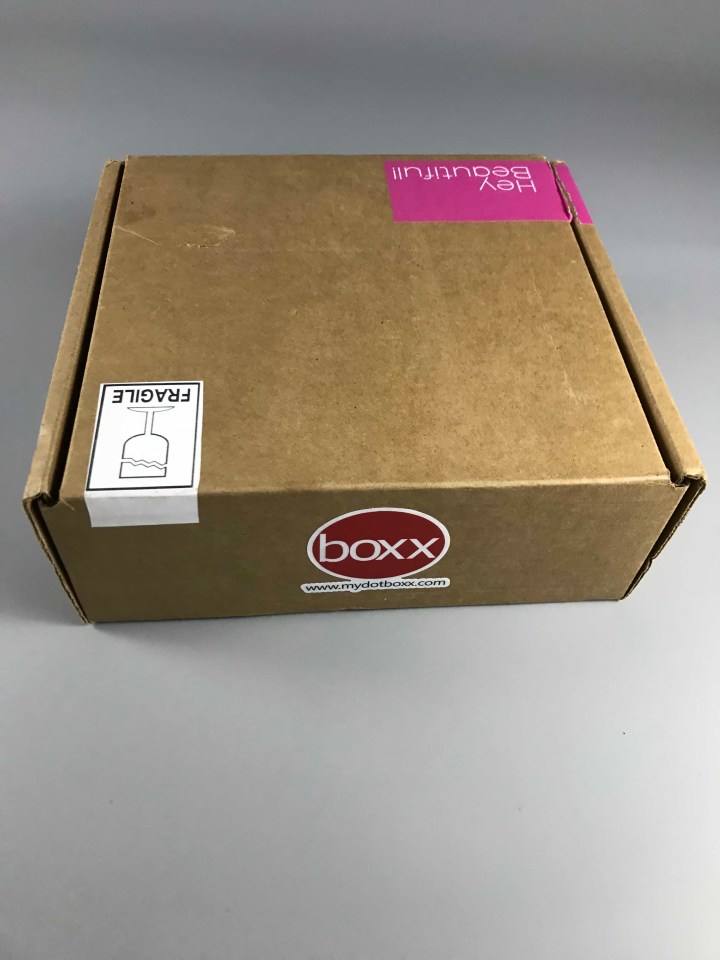 Dot Boxx is a period subscription box for ages 9+. They deliver period essentials to spoil yourself or a female you love. Each box includes up to 4 additional products including beauty, skincare, treats, and fun, trending accessories. They also offer customized boxes for tweens and adults.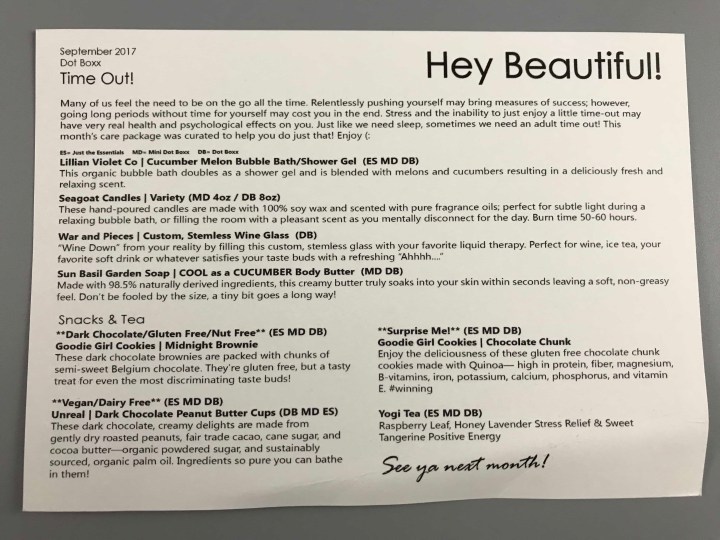 Content card with details and price. This month's theme is Time Out. It's a wonderful reminder that we all need a few minutes to our selves in order to relax and recharge.
DEAL: Save 20% off your first box! Use coupon code HELLOSUB.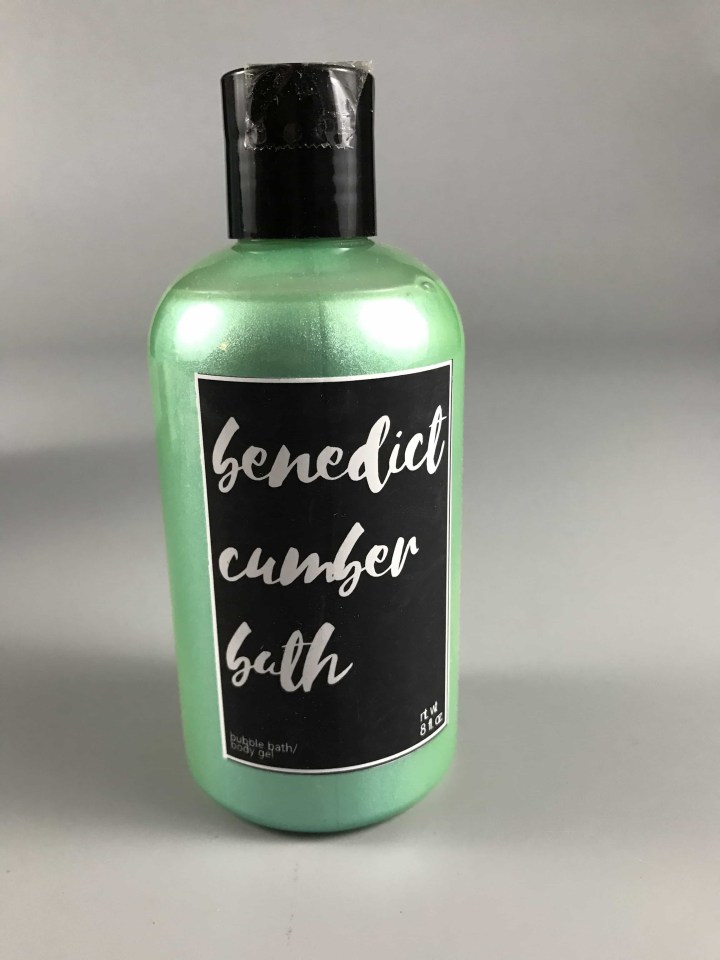 Lillian Violet CO Cucumber Melon Bubble Bath/Shower Gel. This smells so good that I can't wait to take a shower or a bath, or even wash my hands with this soap. I love that this is made with organic ingredients and how fresh it makes me feel. There is nothing better in my opinion than using natural items that leave my skin feeling amazing.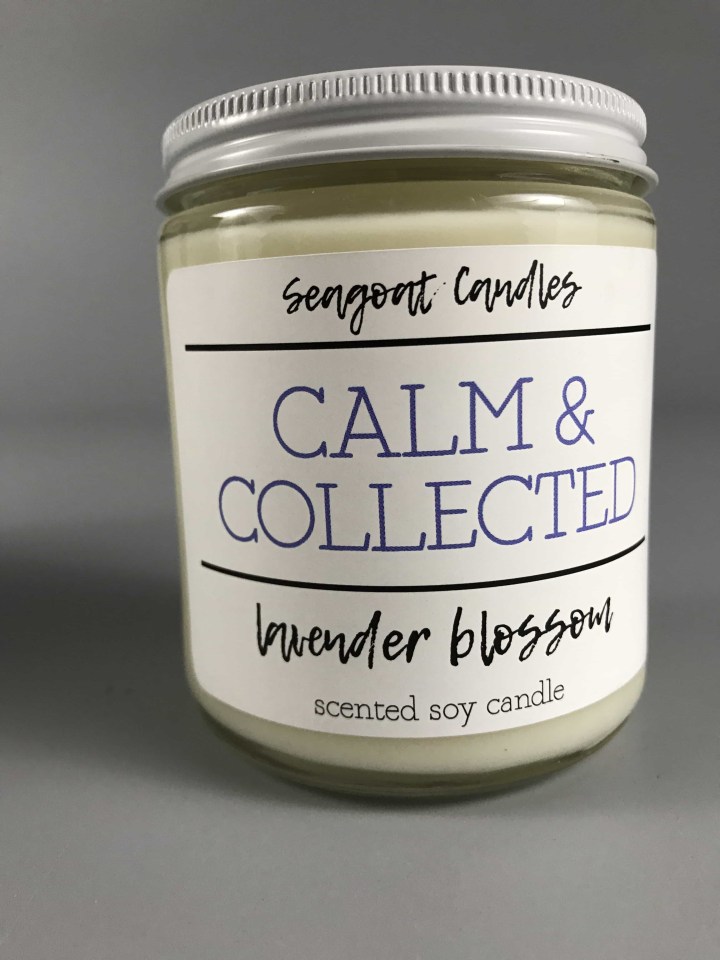 Seagoat Candles Calm & Collected Lavender Blossom. Lavender is my all time favorite scent in the world and this candle hits it out of the park. It's clean and so relaxing, I love burning this candle right before bed to help me wind down and get into a better head space for falling asleep.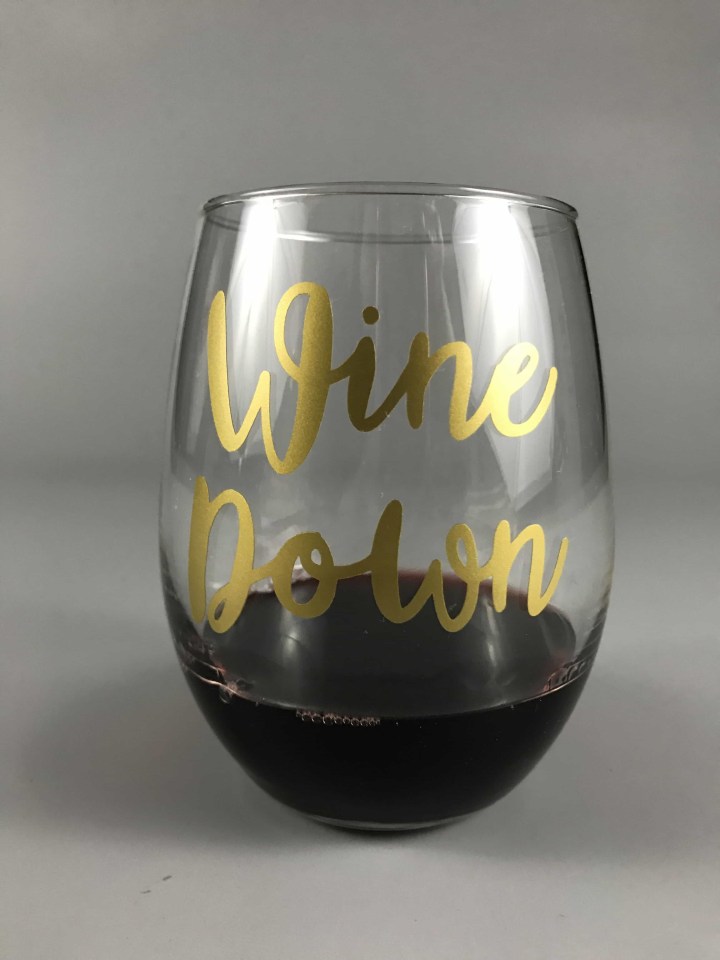 War & Pieces Custom Stemless Wine Glass (Wine Down). I am in love with this glass, it's adorable and a great reminder to chill out. I also like that this glass is so large I don't have to continue to get up and fill it. I'm kind of a klutz so having a stemless glass might help me from spilling as frequently. I have been looking for some great fun wine glasses that I will be ordering from this company.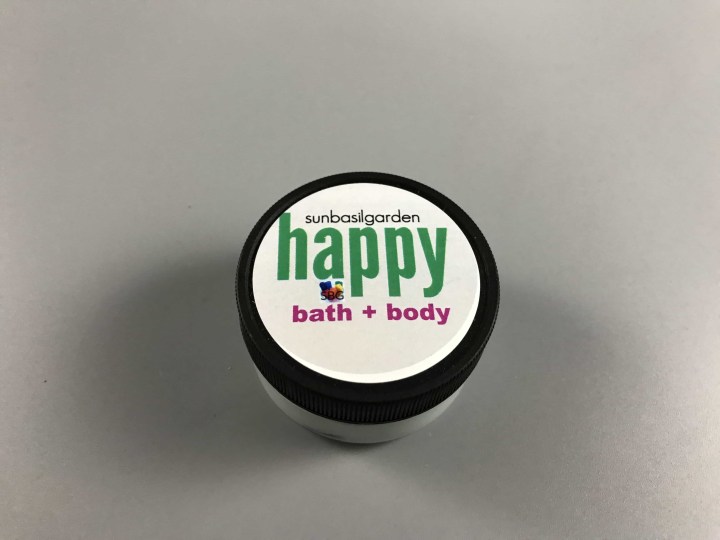 Sun Basil Garden Soap, Cool as a Cucumber Body Butter. For a great experience use this after the Cucumber Melon Shower gel, you'll smell so fresh and clean you'll want to shower again. A little of this body butter goes a very long way and soaks into skin for super moisture. I have been keeping this in my purse to help with my dry cracked hands and I'm happy to report there have been no bleeding cracks so far this year.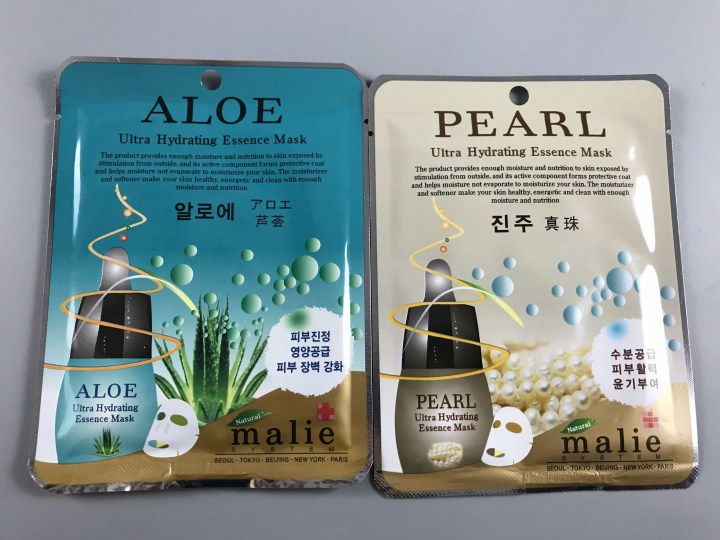 Malie Ultra Hydrating Essence Mask. Until I started getting these masks via Dot Boxx, I didn't think they would be as remarkable as they are for my skin. I love how smooth and moisturized my face feels after a mask, I'm still not used to the slime feel of using a mask.
Look Crystal Collagen Gold Powder Eye Mask. Only 20 minutes to fabulous bright eyes with less wrinkles and a twinkle. I was pleasantly surprised at how rejuvenated my eyes looked, I'd dare to say that I looked a few years younger. This is going to be my new favorite product for those days I need a little extra pick me up to add a sparkle to my eyes.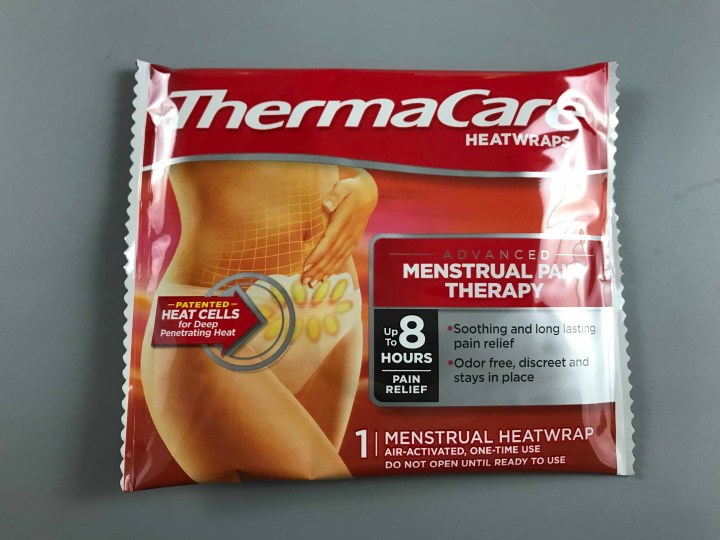 ThermaCare Menstrual Heatwrap. ThermaCare is the best hidden secret ever to combat menstrual cramps, I swear by these wraps and so does my daughter. A full eight hours of soothing pain relief, these are amazing!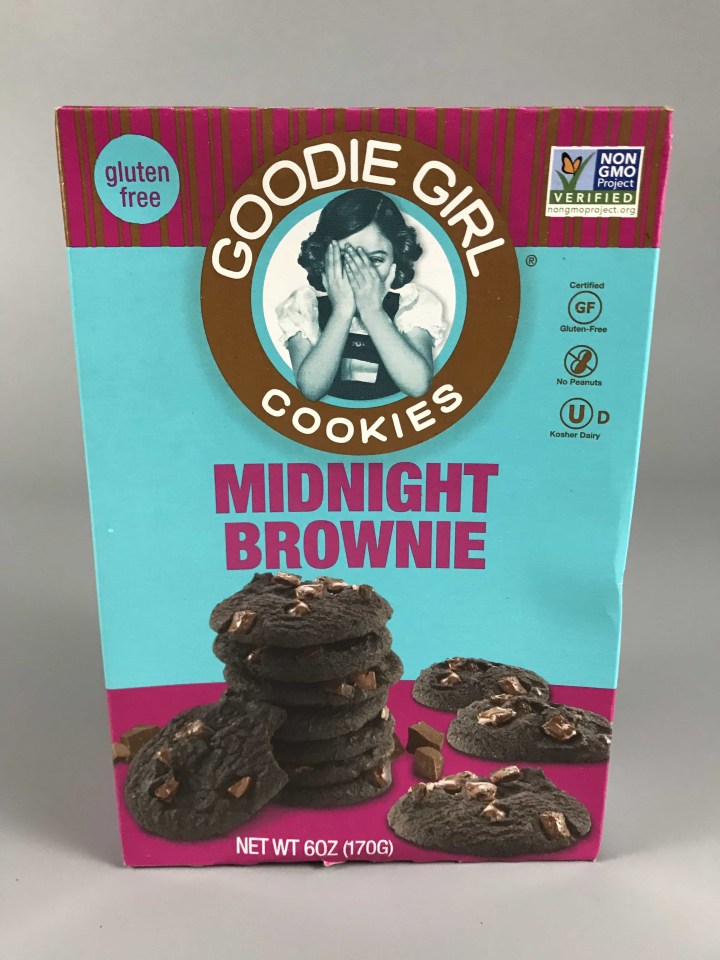 Good Girl Cookies in Midnight Brownie. Heaven! These are pure chocolate-y heaven! I could easily eat the entire box and only feel a little bit bad because they are make with responsibly grown ingredients without GMOs. My only wish is they were soft instead of crunchy but I can easily get over that by eating a few with milk.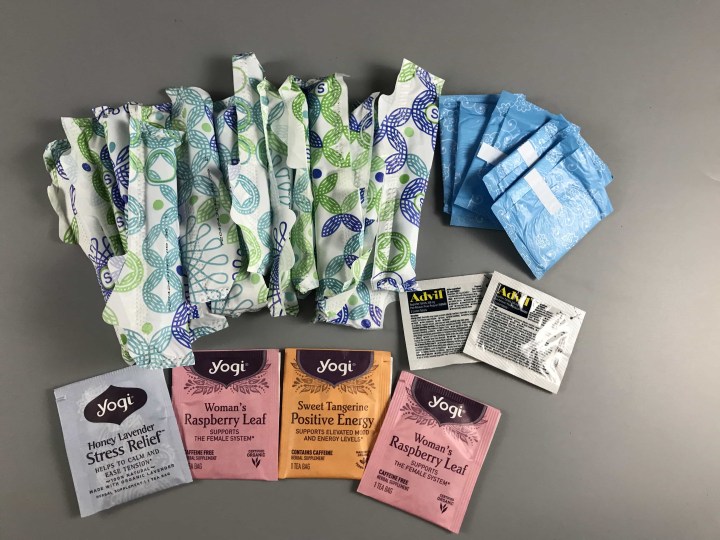 The necessities… tampons, panty liners, Advil, and tea. The Yogi tea is a great surprise, it's also a great way to combat those pesky cramps. I love that the essentials aren't the highlight of this box, it's all the fun stuff and then they are just there in the same box.
Dot Boxx is amazing! I think my favorite item was the lavender candle, it's perfect for the bedroom or the bathroom. I love getting all the essentials plus great pampering items. All of these useful products brought to my door makes my period more pleasant and the best thing about it is that I don't have to step foot outside!
What do you think of this month's Dot Boxx? Let us know in the comments!