The Desert Box is a subscription that aims to bring your desert dreams to your doorstep. Monthly, bimonthly, and quarterly plans are available, and you can also purchase a one-time box. All their products are made from recycled goods, from packaging to planters. Each box usually includes a surprise succulent and/or a cactus, repurposed planter, soil, moss, plant care card, and a pouch of white granite pebbles.
You can get your subscription in "The Uno" (one plant per month) or "The Dos." This is a review of The Uno! The label isn't just there to look nice — it's also a friendly warning to handle the contents gently, because it might be a prickly cactus!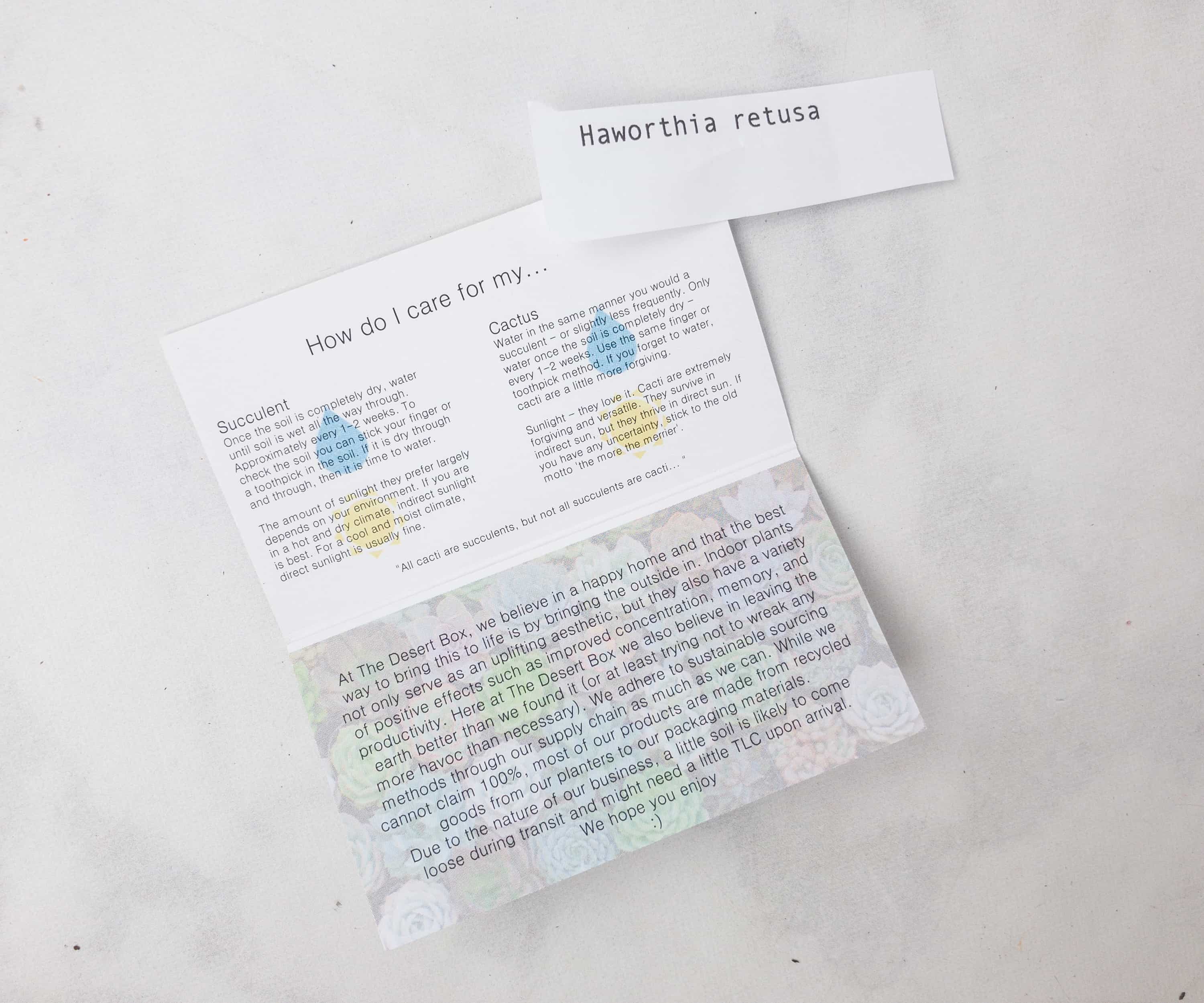 This card gives you a little background about The Desert Box. The opposite side of the card gives you tips on how to take care of your succulents and cacti. A little fortune cookie insert sized label bears the name of the plant variety, allowing you to figure out whether to treat it as a cactus or other succulent. Care is very similar, but cacti are much more receptive to direct sunlight.
Everything was packed well. The plant actually makes a very good base for paper sculpture!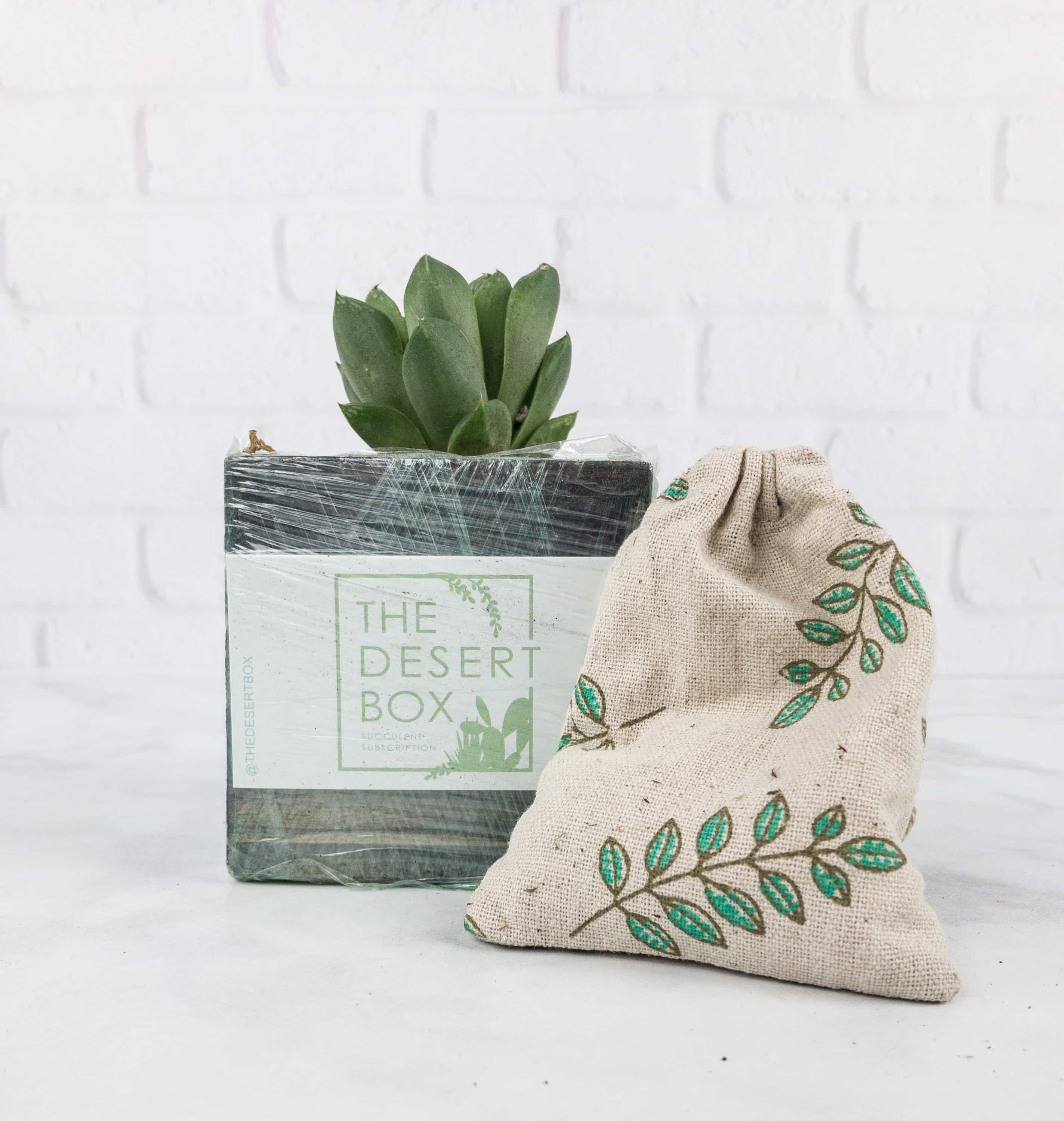 This month, we received a Star Cactus, also known as window succulent. It is a small, rosette forming succulent with very thick, rectangular, translucent and green leaves.
Its flowers are small, tubular and white that blooms from late spring to summer. This plant is not difficult to grow.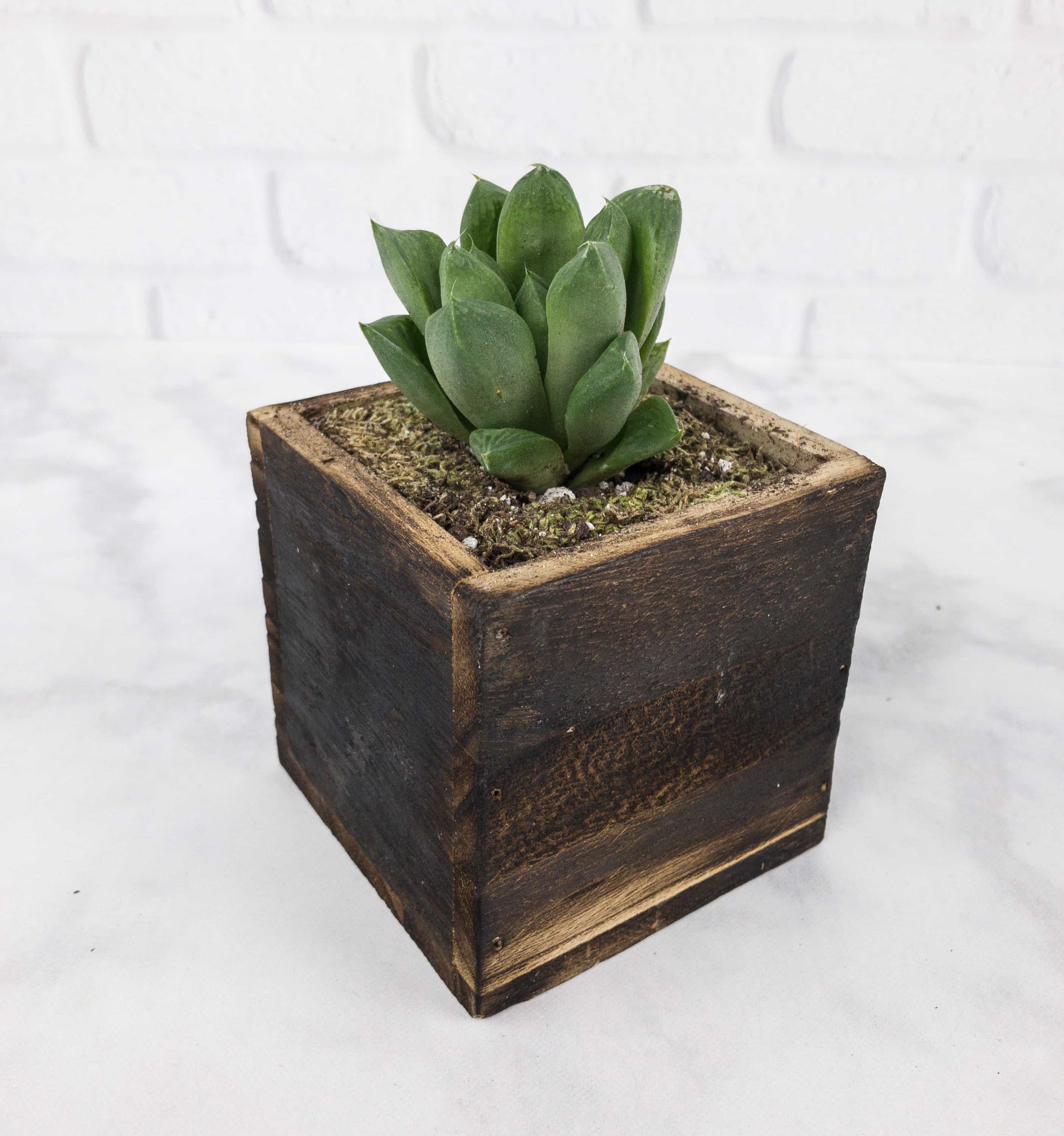 The planters they send with the plant are made from re-purposed materials. I think the dark and weathered wood looks very nice with the succulent — the base is also very wide and sturdy, making it less likely to be accidentally knocked over (I've destroyed at least one narrow-based planter with a wayward elbow).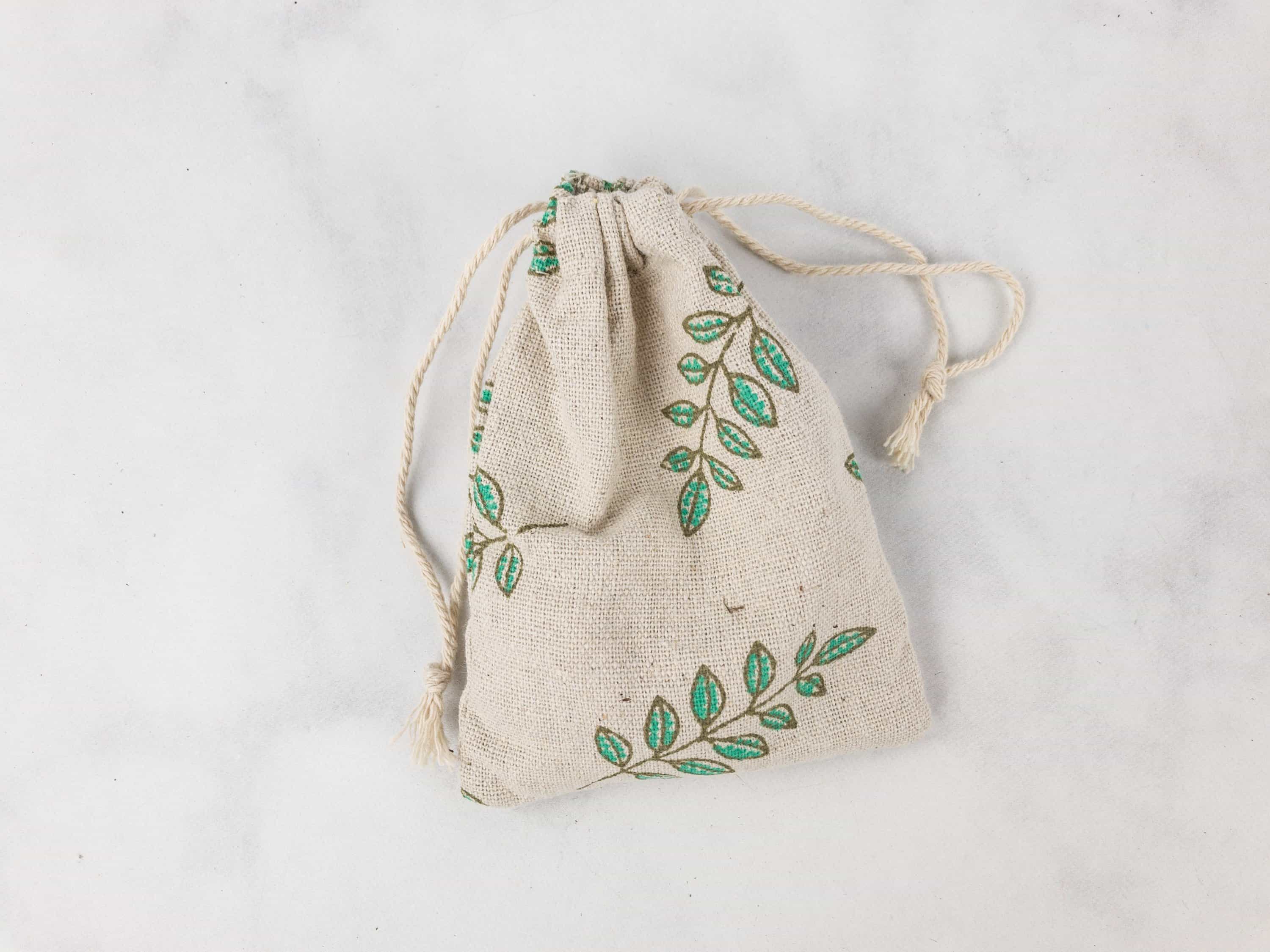 The box also includes this cute reusable pouch…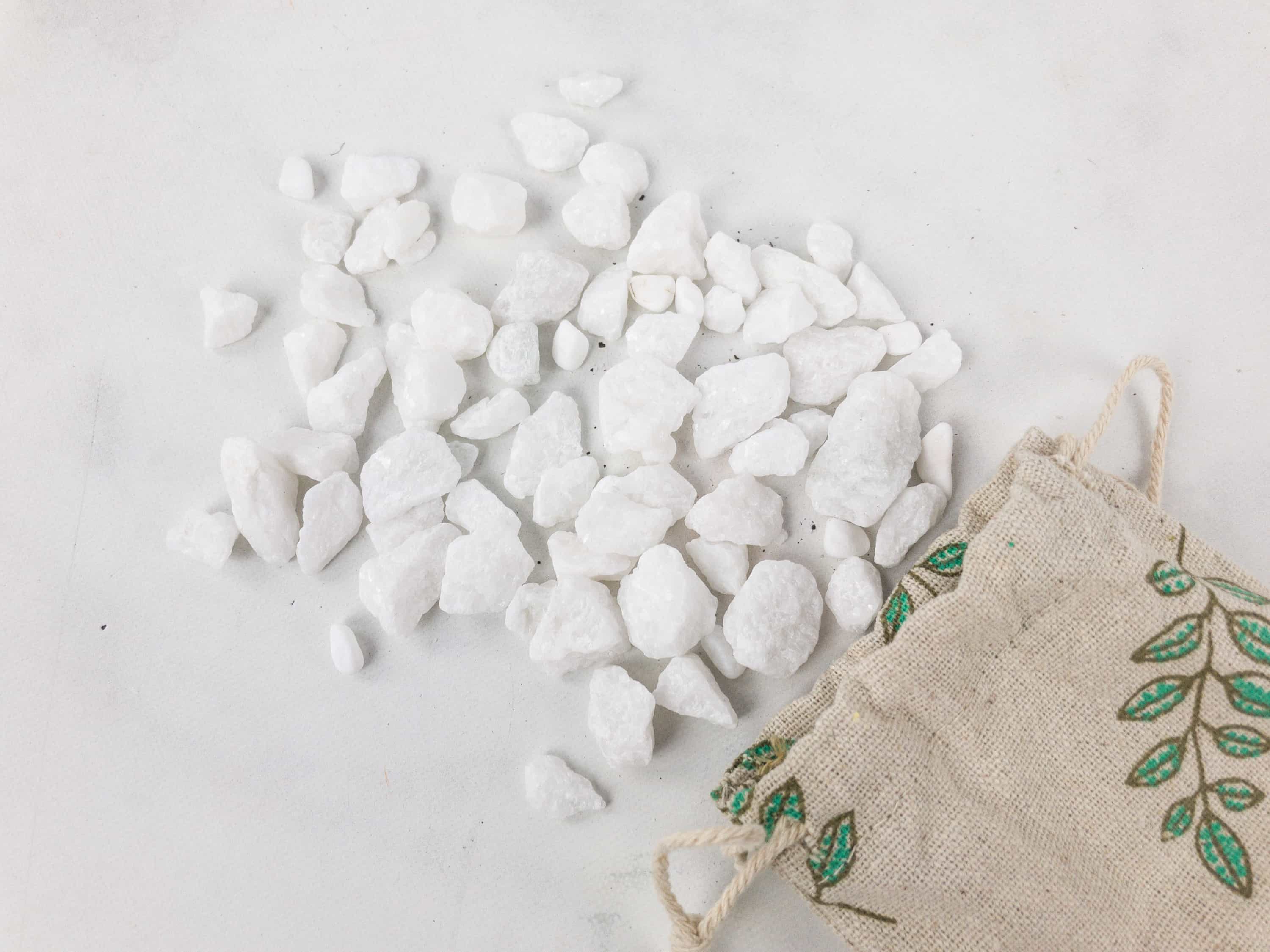 …which contains decorative white pebbles.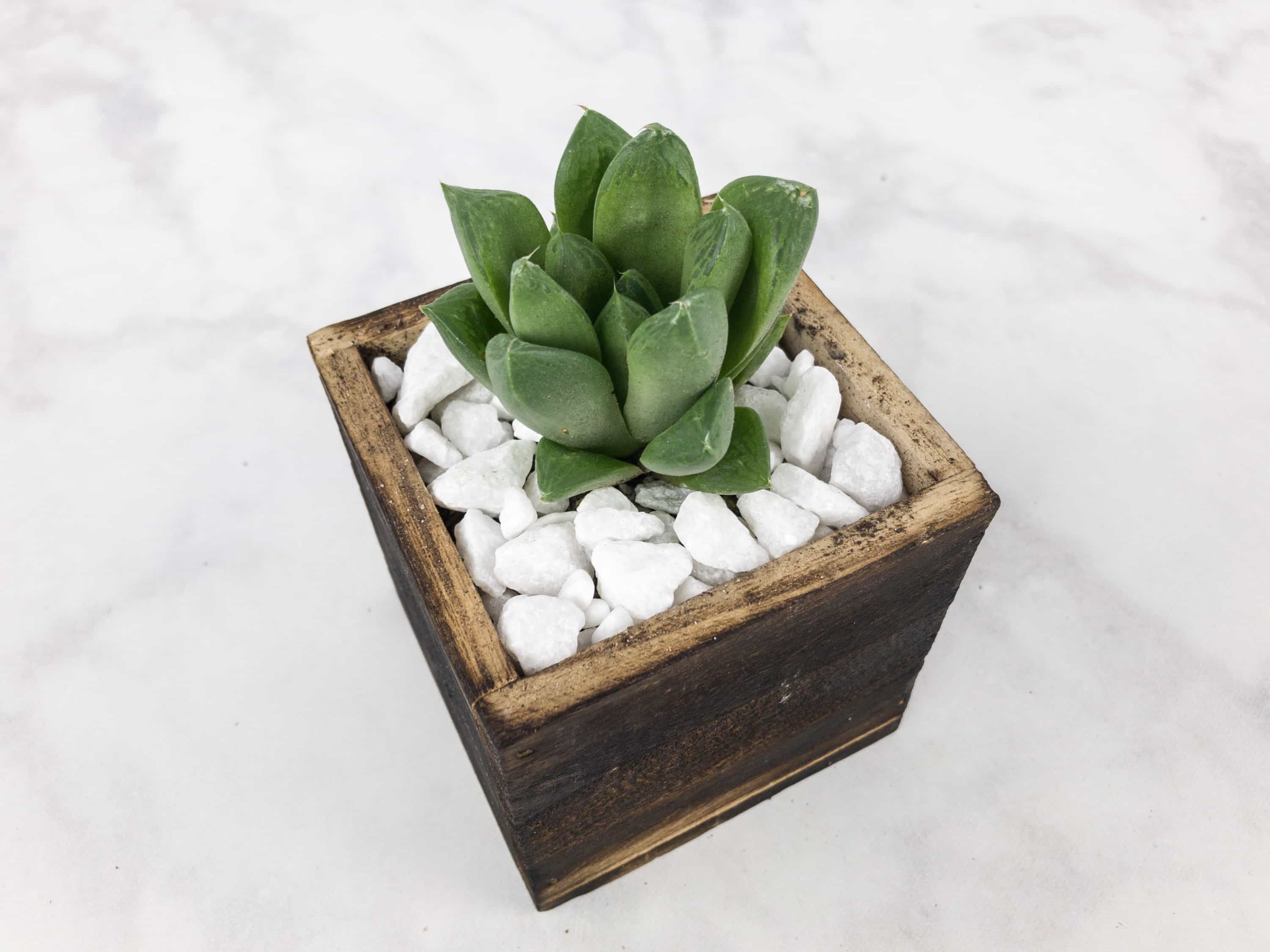 The plant is ready for display once you carefully arranged these decorative pebbles on it.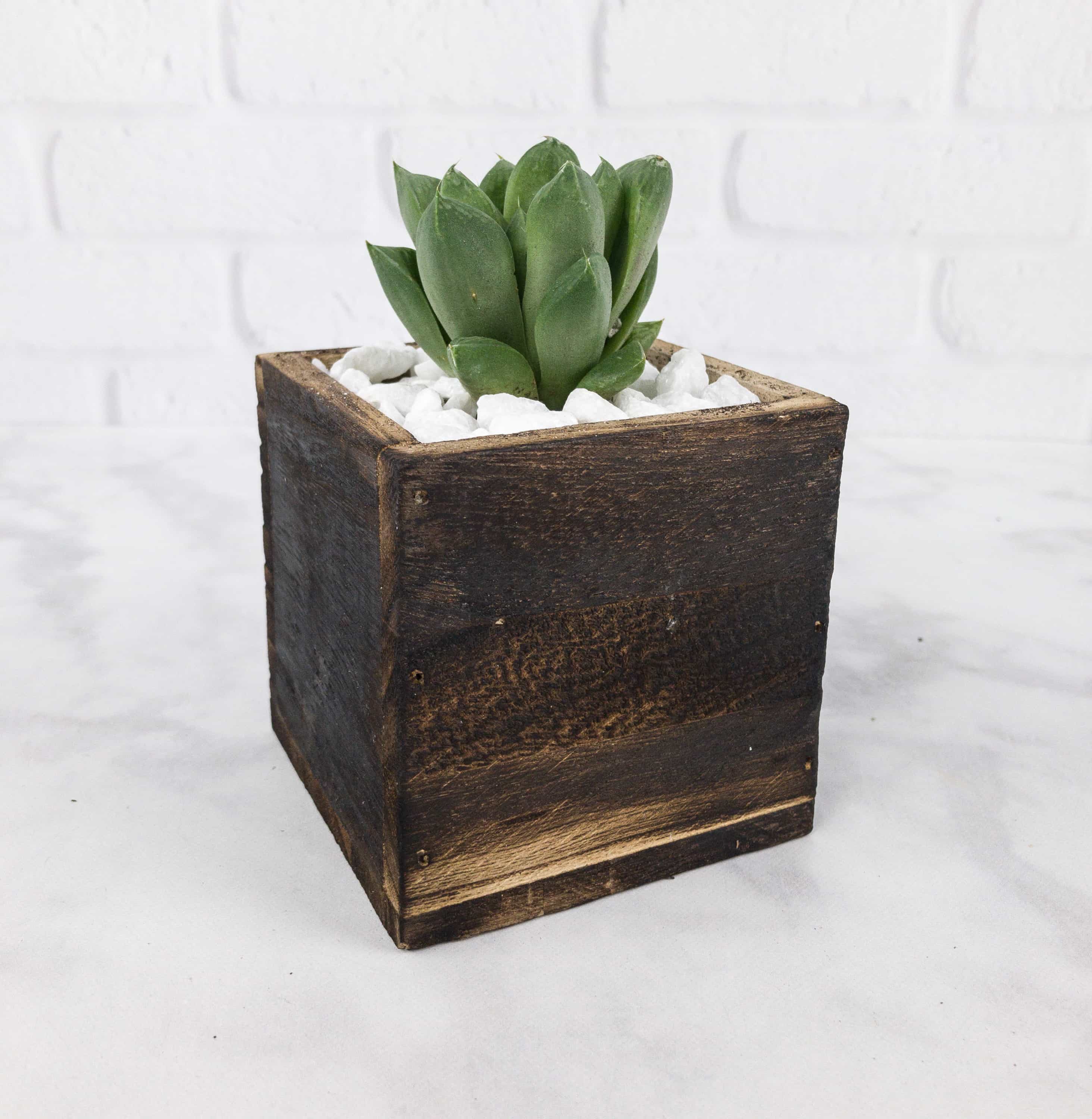 Keeping plants indoors not only adds greenery to your home but also, these plants interacts with the body and mind, and enhances the quality of life. It also makes breathing a little easier too with their supply of oxygen!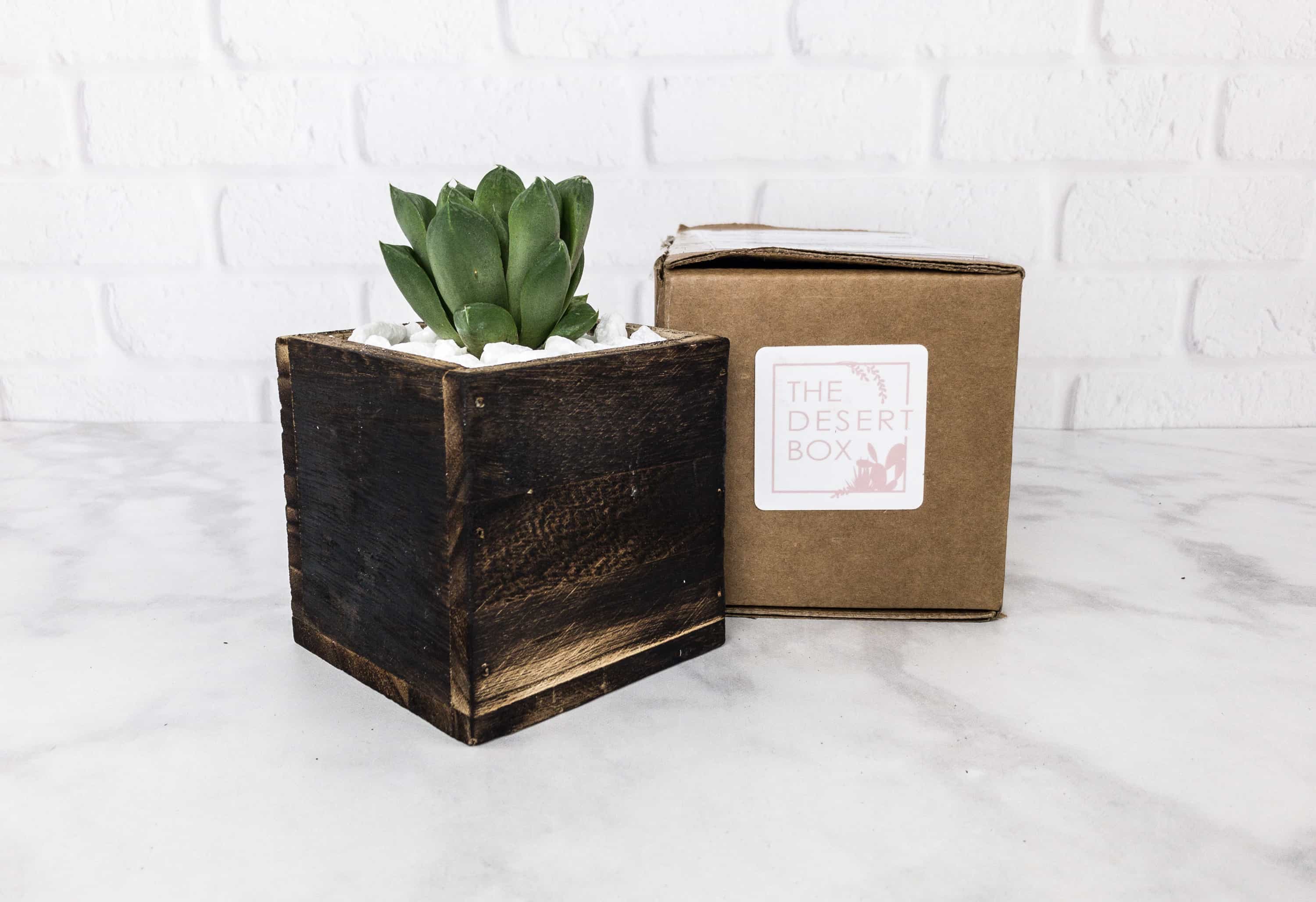 Tip on taking care of this cactus: Do not let it sit too long with water! It's container should have adequate drainage, if not, add a layer of gravel at the bottom to reduce the wicking action of the soil. If you prefer the rustic look of the moss that comes on top of the planter, you can always stuff your decorative stones at into the bottom of the planter for drainage.
The Desert Box provides low-maintenance and easy to grow plants, which are ideal not just for succulent lovers but also for busy people. These plants, aside from being great addition to any home, can also be great housewarming presents. A great way to bring nature indoors! Can't wait for this one to bloom!
Do you love succulents as much as we do?