The Dapper Dog Box is a monthly box for your best friend in the world – your dog! Organic and natural items are hand-picked for your dog based on a personalized survey. The Dapper Dog Box sources from passionate small companies that love dogs. The regular sized box has 4-6 items with an average $50 value. The personalized survey offers five different dog sizes with allergy preferences.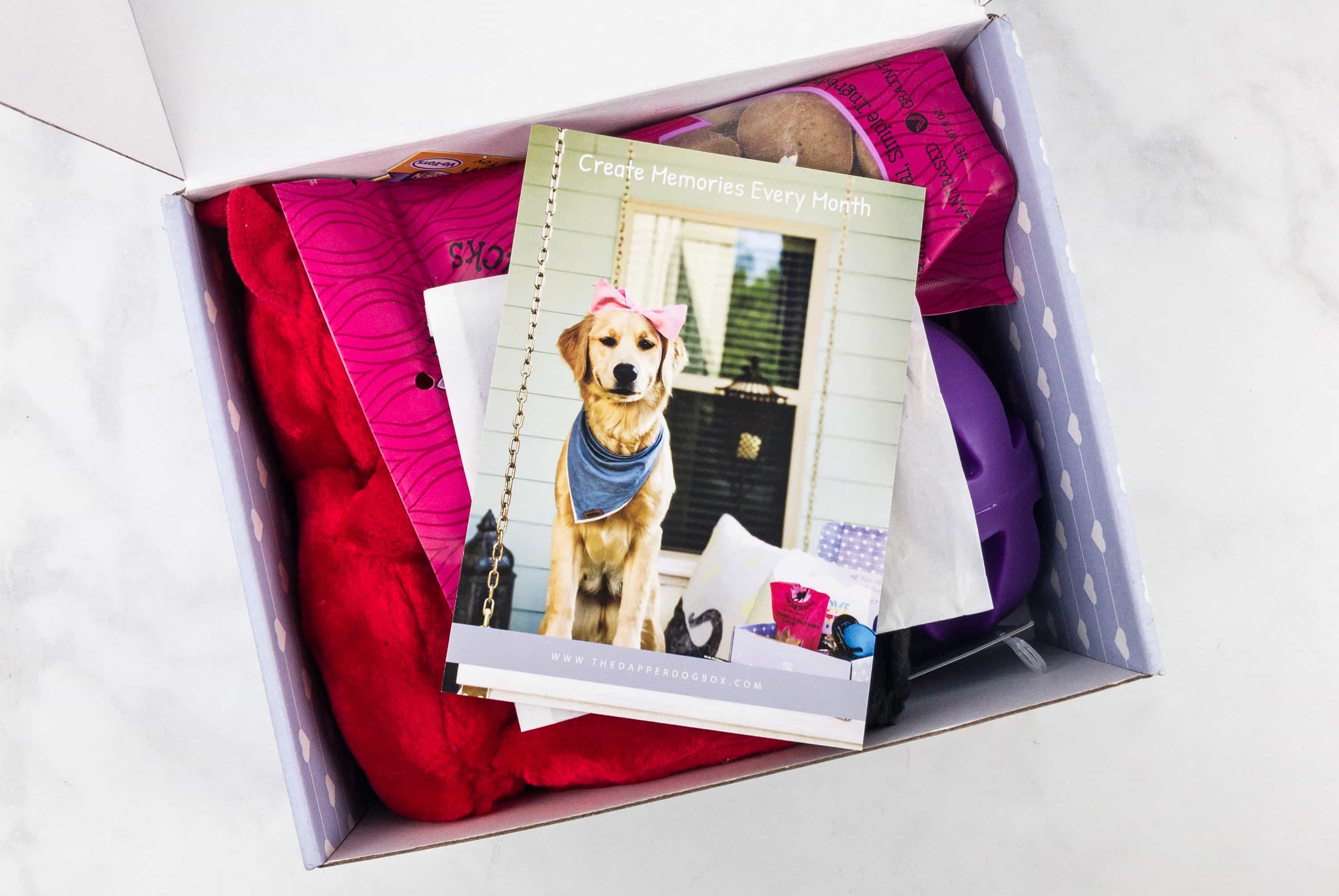 This month's theme is the "Happy Halloween Box."
DEAL: Save 10% off your first shipment! Use coupon code HELLOSUBSCRIPTION.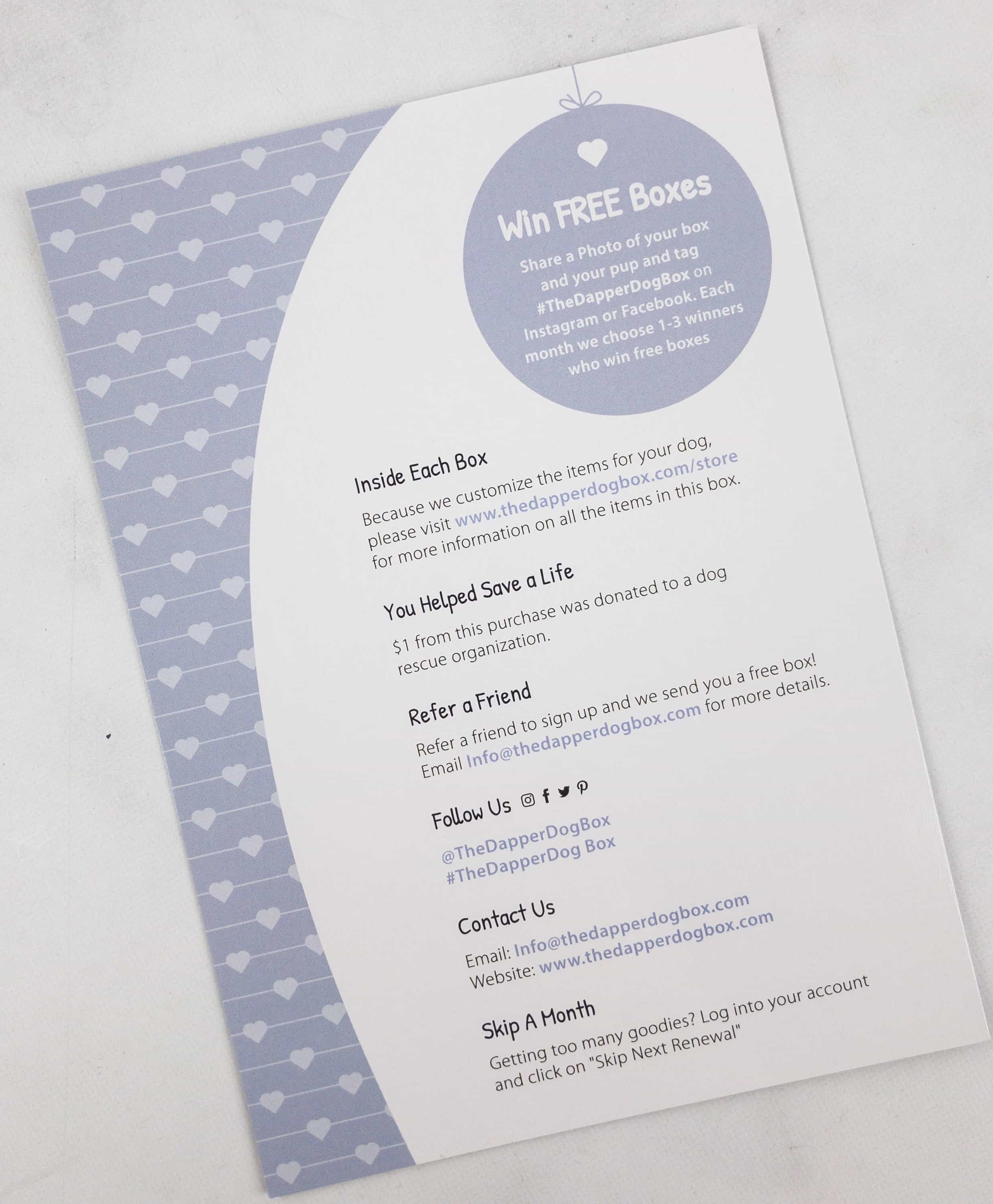 You help save a rescue dog's life in every purchase of The Dapper Dog Box. You can also join Dapper Dog's monthly contest to win a free box!
The information card contains the items, descriptions, and prices – plus a discount on future orders.
Here are the items in the October box.
Pawsitively Gourmet Apple Cookies for Dogs A cute and crunchy dog treat that is made from sweet potatoes, and hand decorated with yogurt and carob. The kids go nutty over these yogurt coated snacks.
Soft-Flex Football Squeaky Dog Toy ($7.29) This dog toy is designed to be easily picked up. It rolls and squeaks for a more fun playing time with the pup.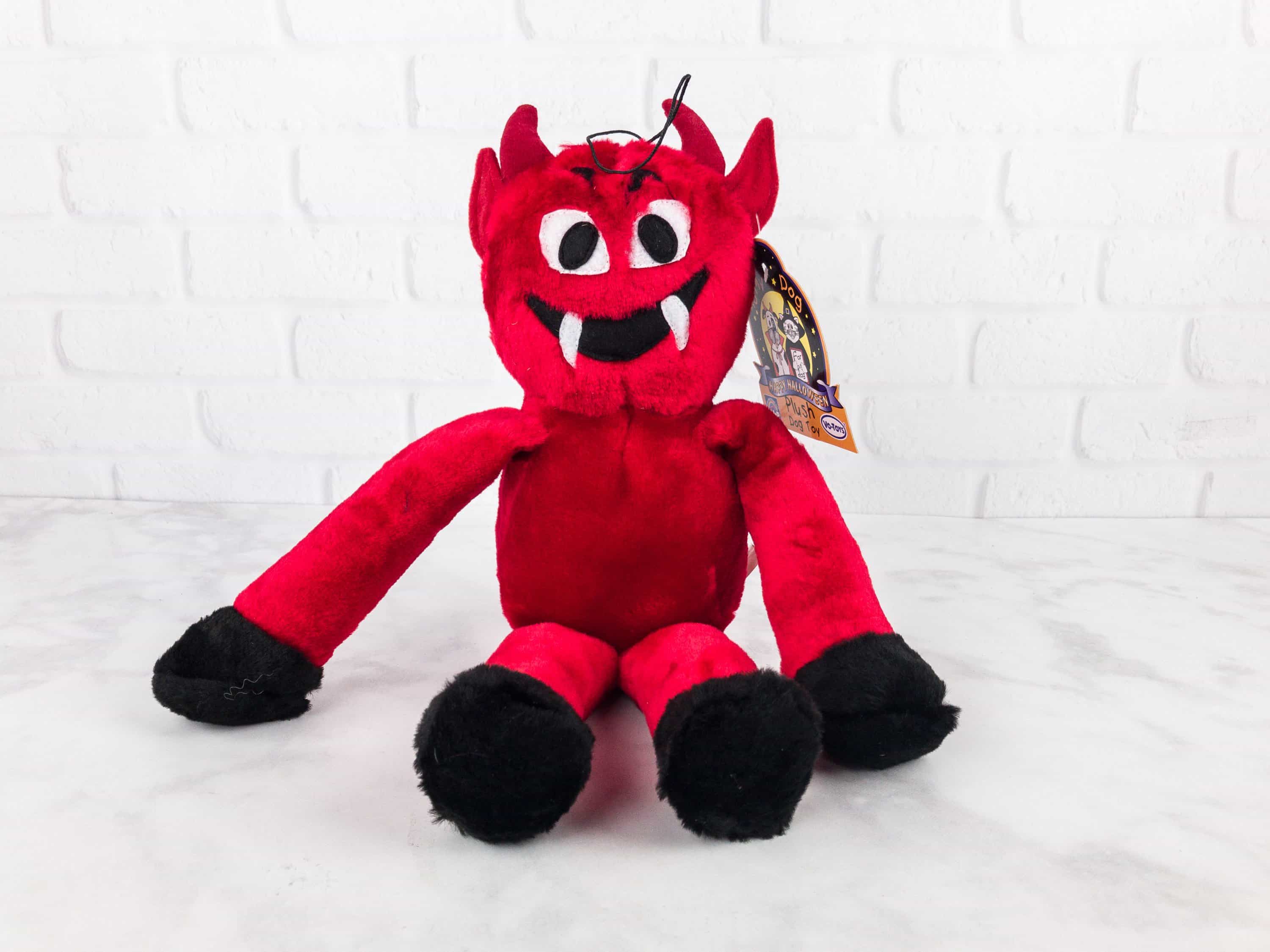 Vo-Toys Happy Halloween Plush Dog Toy  A soft and squishy scare!
And a spooky fun toy for your pup!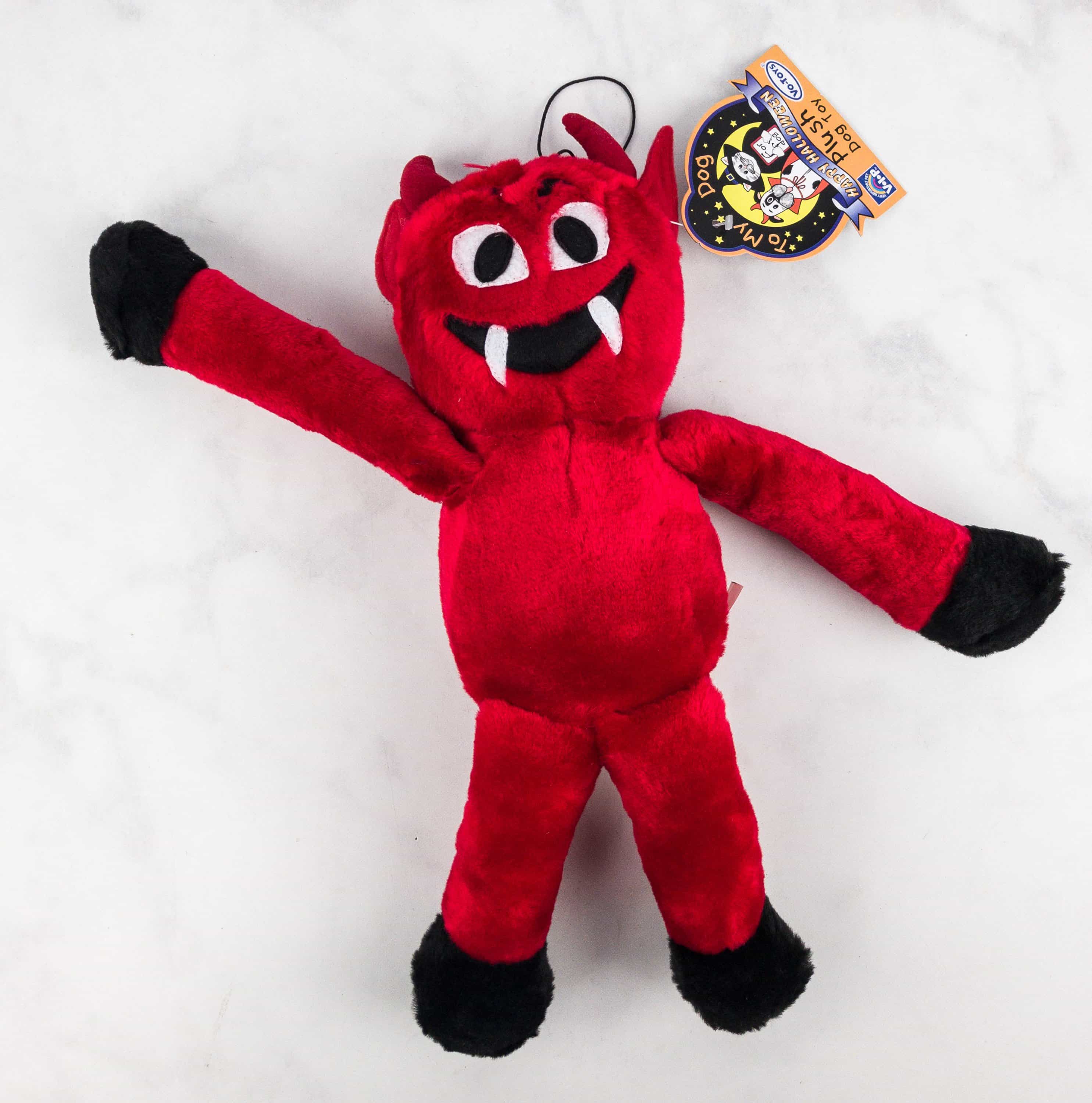 It is a plush bear in a devil costume! And it comes with a squeaker right in the belly too!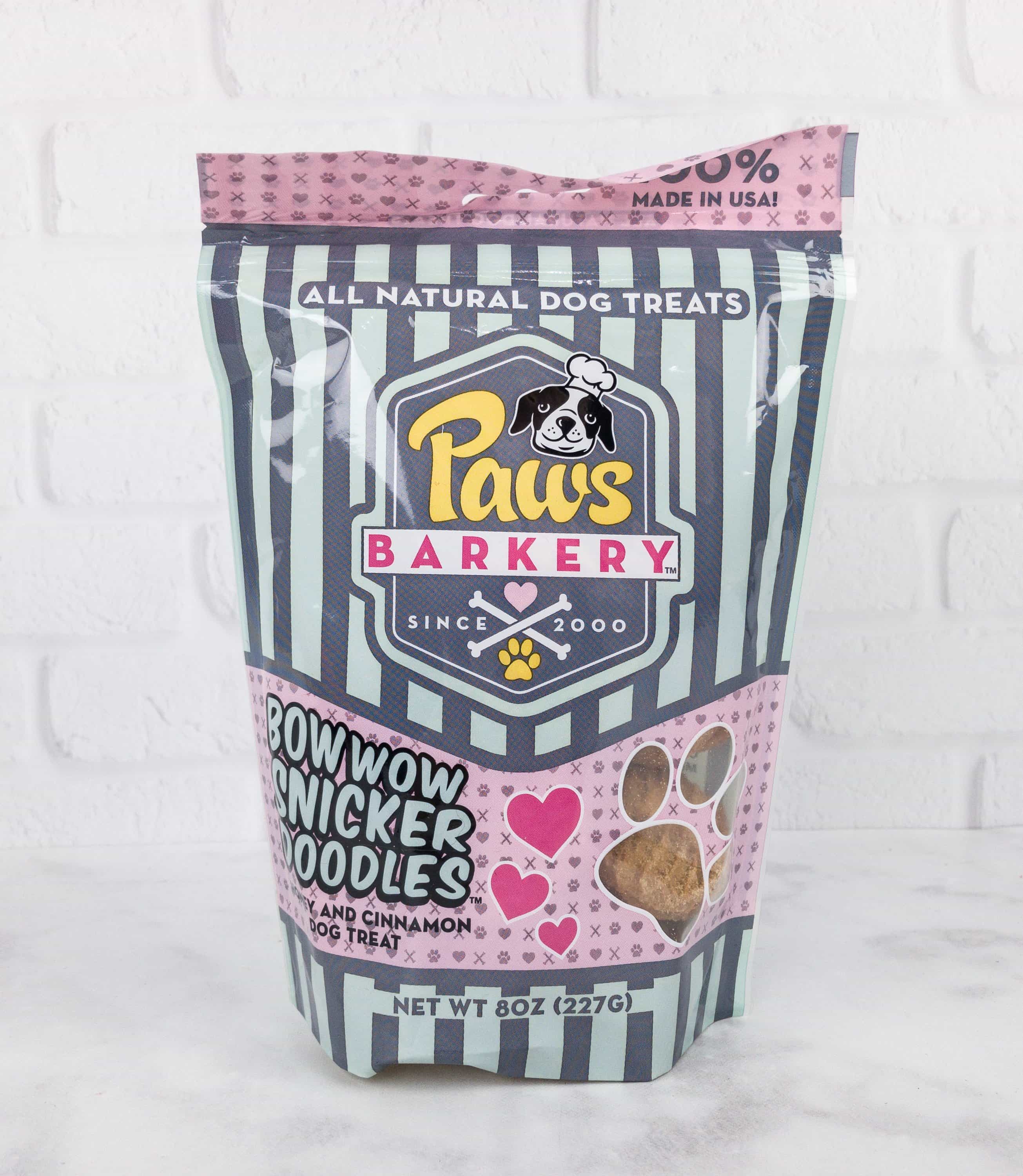 Paws Barkery BowWow Snikerdoodle Treats ($6.99) Smell the enticing aroma of cinnamon and freshly baked snickerdoodles… For the pups! This treats are made with basic ingredients, and corn and soy-free too!
These are crunchy but not hard, and can be easily broken to tiny pieces for smaller dogs! Our pups kept asking for more!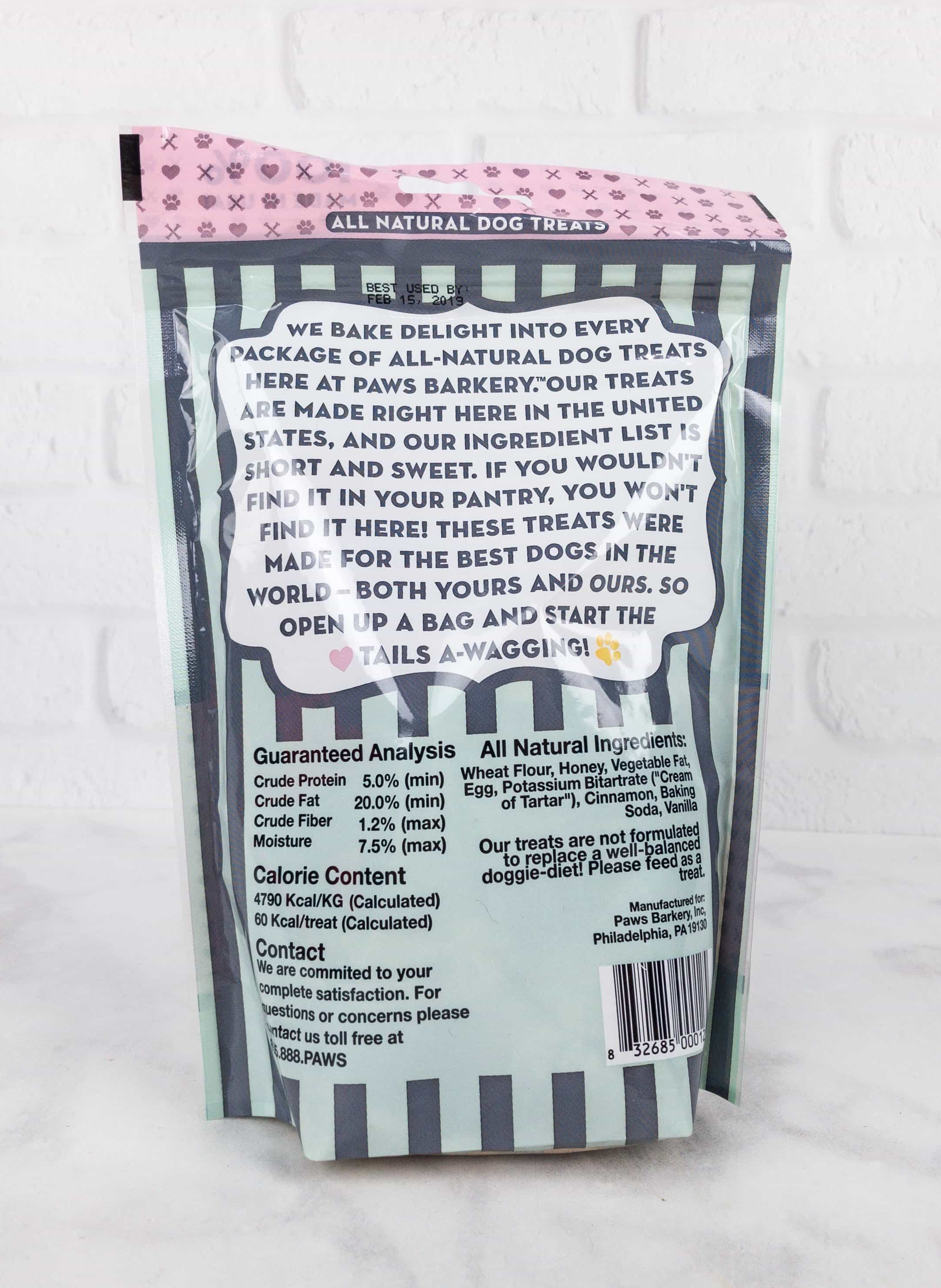 Most ingredients can be found at your pantry, so they're as good as home made. Our dogs, especially Lindy, really went crazy over these. We have got to get more of them!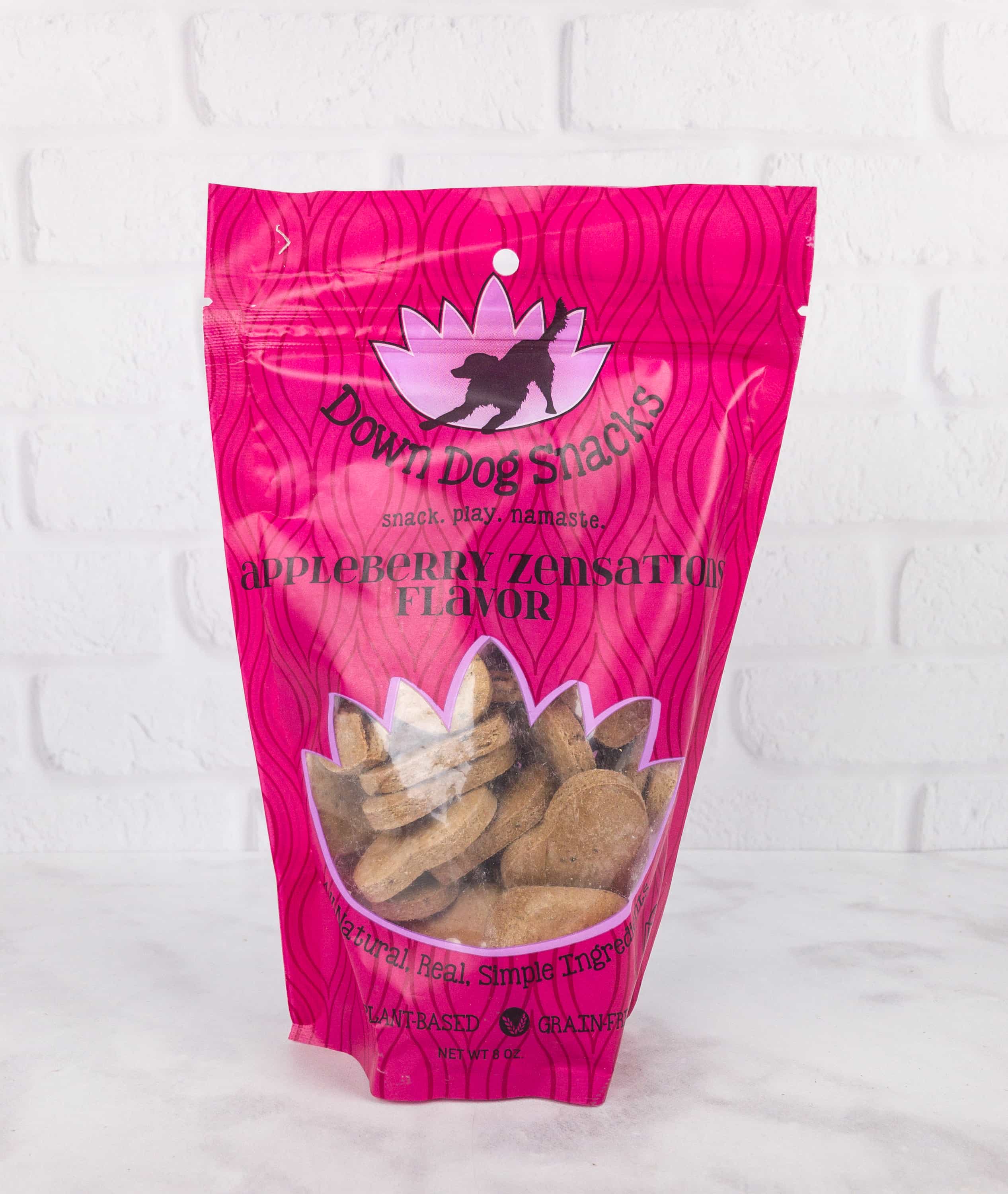 Down Dog Snacks Apple Berry Zensation Dog Treats  ($9.99) Another bag of treats from this month's box is this apple berry flavored ones! Made with applesauce and blueberries, these all-natural treats are very delicious and our pups won't stop munching on them.
These are heart-shaped and crunchy too, and like the snickerdoodles, they can be easily broken into smaller pieces.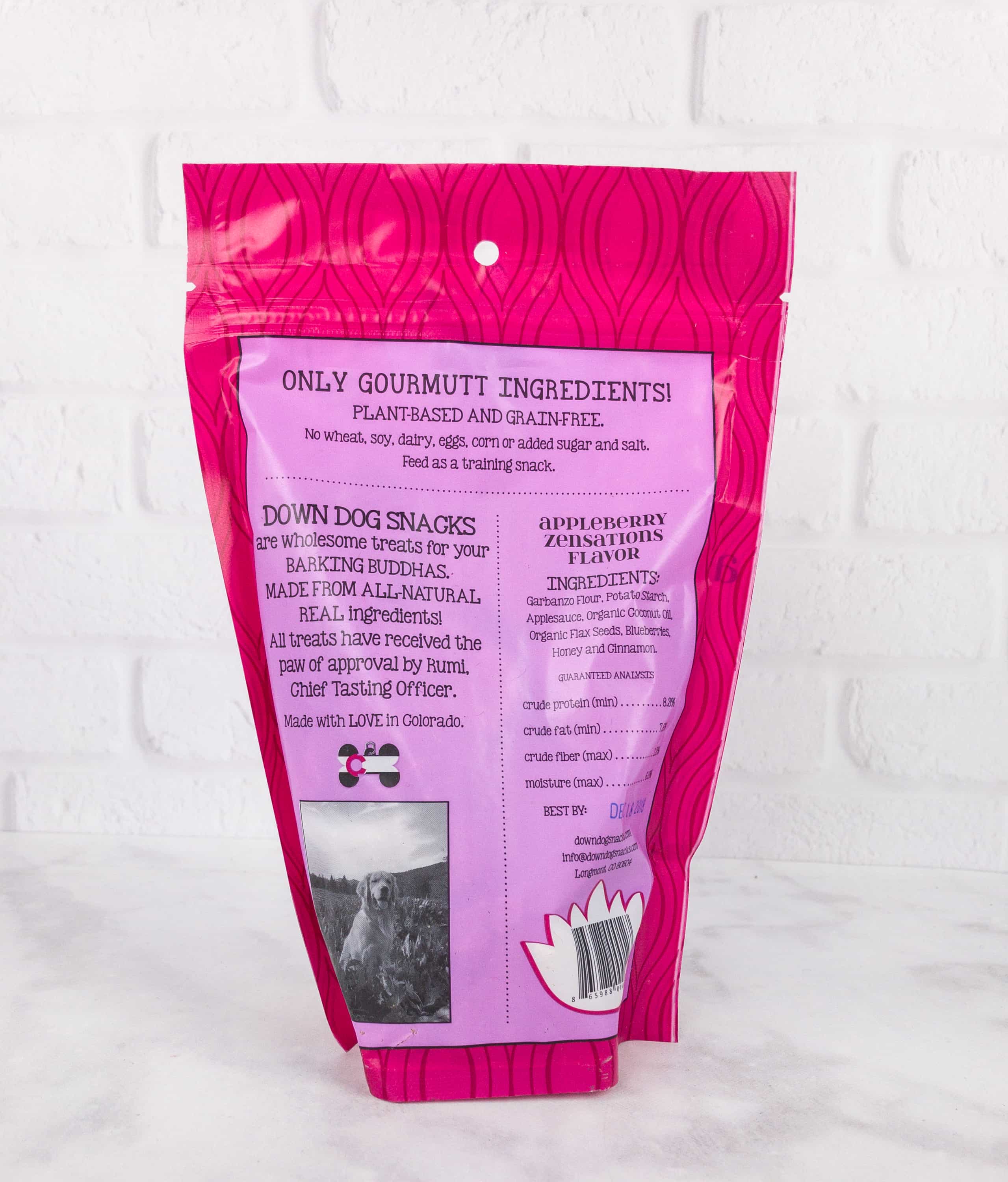 And they are made with wholesome "gourmutt" ingredients!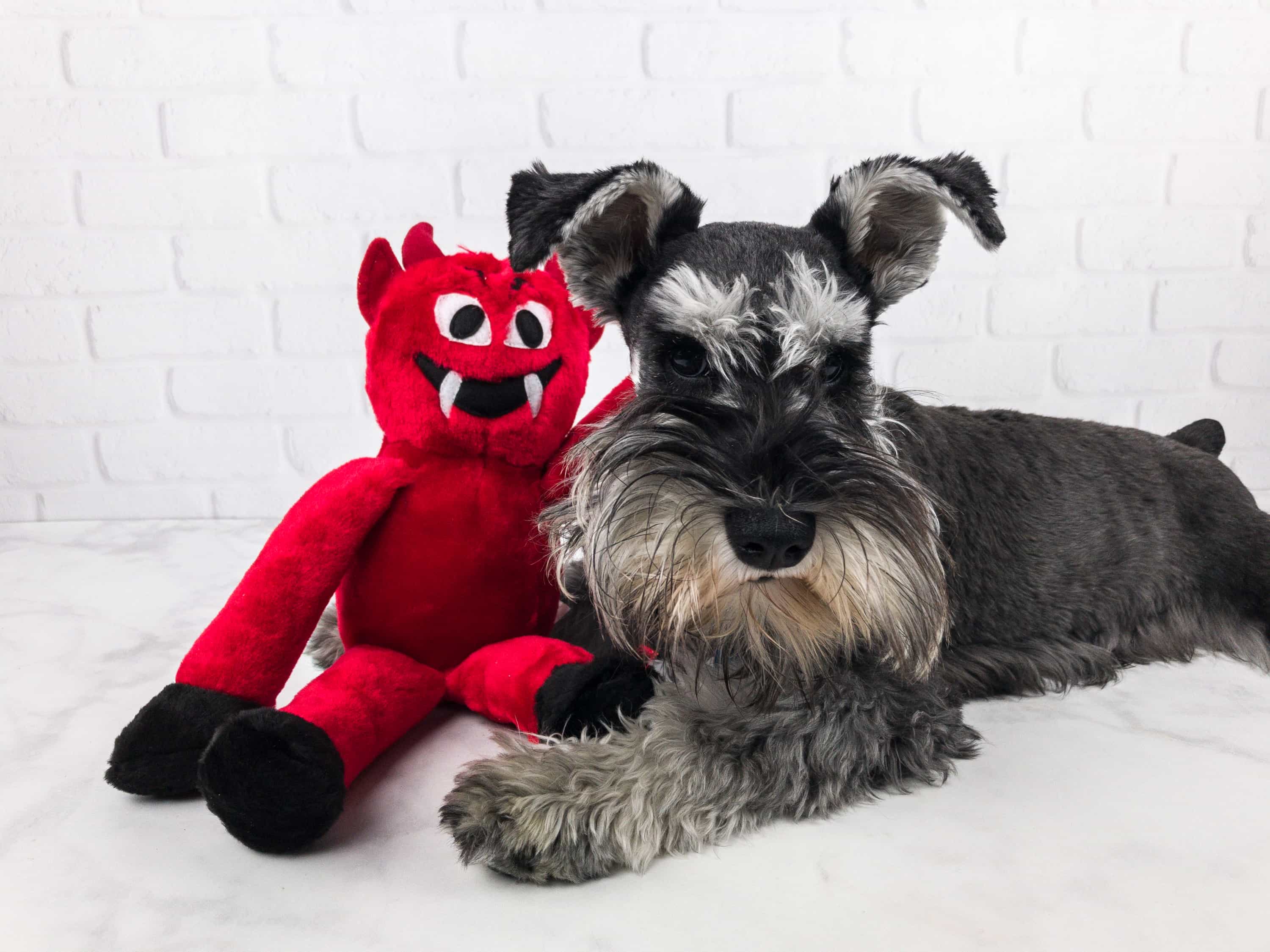 Here's Dean and his new Halloween buddy!
We know that every month, it's not only us who gets excited to receive a box from Dapper Dog but most specially, our Dean too (and Lindy – but she just prefers to chow instead of pose!). Aside from the new toys, the bag of treats are a real delight too. He won't stop munching on them, and the treats smell so good that we're stopping ourselves from tasting them. The toys that comes in the box makes our pup a happy dog, even though the bear in a devil's costume looks a little scary. Well, squeaky toys are dogs' best friends! And the good thing about this subscription is that, the items always makes up for the price of the box.
Do you love this month's box as much as we did?